What a Woman Wants: Christina Perez of Inside Elsewhere
This travel writer shares her take on vacation spots, packing tips, and guy's style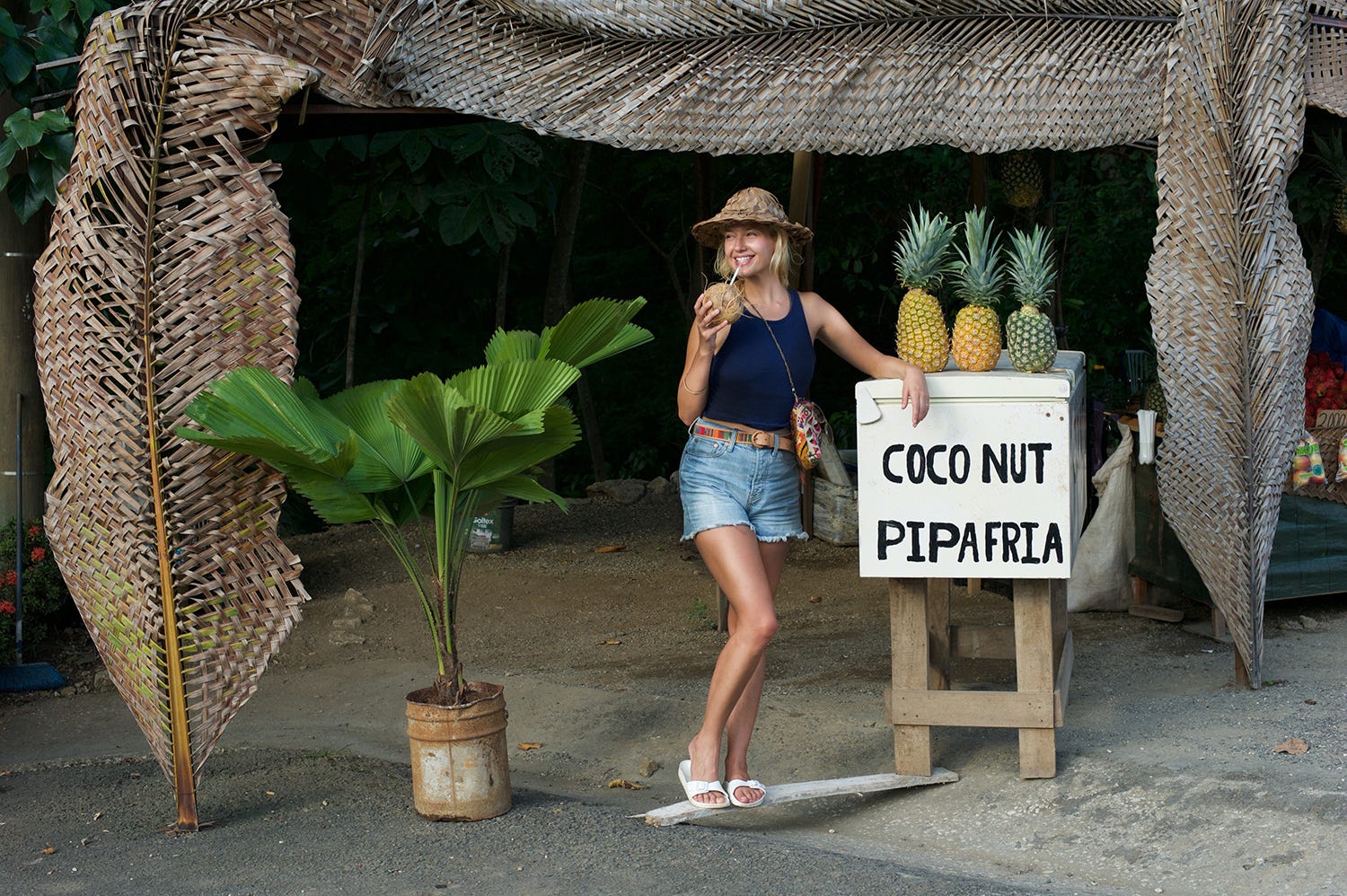 Christina Perez has style expertise and travel stories in spades – and for good reason. This full-time fashion editor turned freelance travel writer has created a career out of her passion for adventure and discovery. Whether she's navigating through the wilderness in Nicaragua or at her computer sharing the views on her website, Inside Elsewhere, Christina has a lot to say when it comes to fashion, packing, and working with your spouse. Lucky for us, she's agreed to sound off of on her latest adventures.
Follow along as Christina Perez shares what a woman wants:

You've worked as an editor at some of the top women's fashion destinations, including Glamour, Lucky, and PopSugar. What's your favorite fashion tip for women that guys would also do well to put into play? 
Styling is everything! Many times, the difference between an outfit looking okay and an outfit looking amazing lies in making small tweaks: rolling up the sleeves, tucking in a shirt, letting cuffs peek out from a  jacket, buttoning or unbuttoning an extra button. A stylist on set doesn't just throw clothes on the model and expect it look perfect right away without doing a little tweaking — and neither should you. It's the small things that make all the difference.
You ended up making a switch from full-time to freelance writing and editing. What was the biggest surprise in making this change?
Wow, so many things. Mostly, I'm surprised by how different time feels. I probably spend more hours working now than I did when I went to an office, but weirdly I don't feel as stressed. My personal life and work life are way more interconnected and fluid, and it's really nice — I don't feel like I'm living a double life or "working for the weekend." Fashion-wise, I've been excited about how much more fun I've been having with my clothing. Now that I don't have to dress to fit into a particular office culture everyday, I feel like I'm more able to express myself. I find myself buying weirder things (more colors, prints, than I did before. Freelancing has allowed me to reconnect with my personal style in a new way, and that's exciting.
You turned your love of travel into a website, Inside Elsewhere, that you and your husband run together. What would you say to someone considering working with their significant other?
Always put your relationship first. It can be so tempting to get testy with each other over little things, but you have to remember why you started working together in the first place! Maintain the initial respect for each other's talent and ideas that you when had starting out. Check in with each other — are your personal goals aligned with your shared vision? Above all, have fun. If you're not laughing and enjoying your time together, what's the point?
Inside Elsewhere is "dedicated to free spirits near and far." How can guys adopt a free spirit attitude in their own lives?
To travel successfully, you have to be okay with getting a little outside your comfort zone. Be open and flexible, let your guard down, be curious. Seek out adventure and discovery, and let go of whatever expectations you may have had. That's how the best, most memorable experiences happen — no matter where you are.
Trust me when I say I love just typing this out: You and your husband were married by Mayan shamans on vacation almost a year ago, then made it official-official at the courthouse here in NYC recently. Would you recommend eloping over a traditional wedding?
Well, we didn't truly elope! We planned our wedding for about a year — sent out save the dates and all that stuff. But other than that, it wasn't very traditional — we didn't have a wedding party or anything. But yes, I would 100% recommend having whatever kind of wedding you think will be the most true and honest representation of your relationship. If that means having a traditional church wedding, than do it! For us, it meant being in a place we really love, surrounded by our favorite people and just celebrating all that amazing energy. Regardless, just don't let other people influence your decisions to much — it really is your day and you need to go with your heart.
What would you say to those who don't have the means to travel to far-flung locales?
Traveling is a frame of mind more than anything. I like to practice "traveling" in my own city — exploring different neighborhoods, going to places that are not part of my daily routine. There's so much to see just outside your own door. Seeking out hidden gems in your own town can feel like a vacation in itself.
You were raised in the Midwest, like me! How did where you grew up inform your personal style?
I grew up with limited access to fashion — the only places to shop were the mall and department stores; There weren't many boutiques or anything like that in my town. The Internet barely existed, so it was also much harder to be informed about trends and designers. I spent a lot of time shopping at thrift stores in high school and was really into vintage clothes — wearing weird old stuff was pretty much the only way to wear things that weren't mainstream. My love for vintage is still going strong today — I love the sense of discovery that comes with finding something no one else has, and I love the sense of history that comes with each piece.
What do you first notice about a guy's look?
His overall vibe — hair, shoes, the fit of his clothing. I like when a guy looks like he put some kind of effort in, but isn't overly done up either.
What's the most stylish thing a guy can do (wear/say/etc)?
Sometimes understated is best. Buy good quality pieces that fit well. A man in great pair of jeans, a solid-colored T-shirt, and a cool pair of kicks is sexy. But honestly, as much as I love a good sense of style, I love a good sense of humor more. Be engaged in what's happening around you. Be open, make eye contact, laugh!
What's the least stylish?
Besides a bad attitude? Ill-fitting clothing. Button down shirts or suits that are too big. Pleat-front pants. Clothing emblazoned with sports team logos or t-shirts with stupid sayings on them.
What do guys stress about, appearance-­wise that they really don't need to?
Hair height, hair thickness, hair loss. I wish more men cared about staying in shape and moisturizing their skin instead.
What's an appropriate amount of time to take your first vacation together as a couple? Where's a good getaway?
Traveling together is a great litmus test for a relationship — you have to rely on each other in a whole new way, and people's true colors come out when they're in a new environment. I recommend taking a trip over a long weekend sometime after the 4 month mark. Go somewhere chill — a lakeside cabin, the beach — somewhere not too far away where you can connect without distractions. Personally, I love the Catskills in upstate New York. If someone can't get into nature, they're not for me.
Share with Style Girlfriend readers your best packing tip learned over years of travel?
Keep a designated travel dopp kit stocked with a travel toothbrush and mini versions of all your favorite toiletries at the ready so you can just grab it and go.
What far­-flung locale should be on every savvy traveler's bucket list?
Oh man, that's tough. Right now I'm dreaming of Sri Lanka, Colombia, and Portugal. But if you haven't yet been to Asia, that should be on your list. Go to Japan, go to Vietnam. Experience a non-western perspective.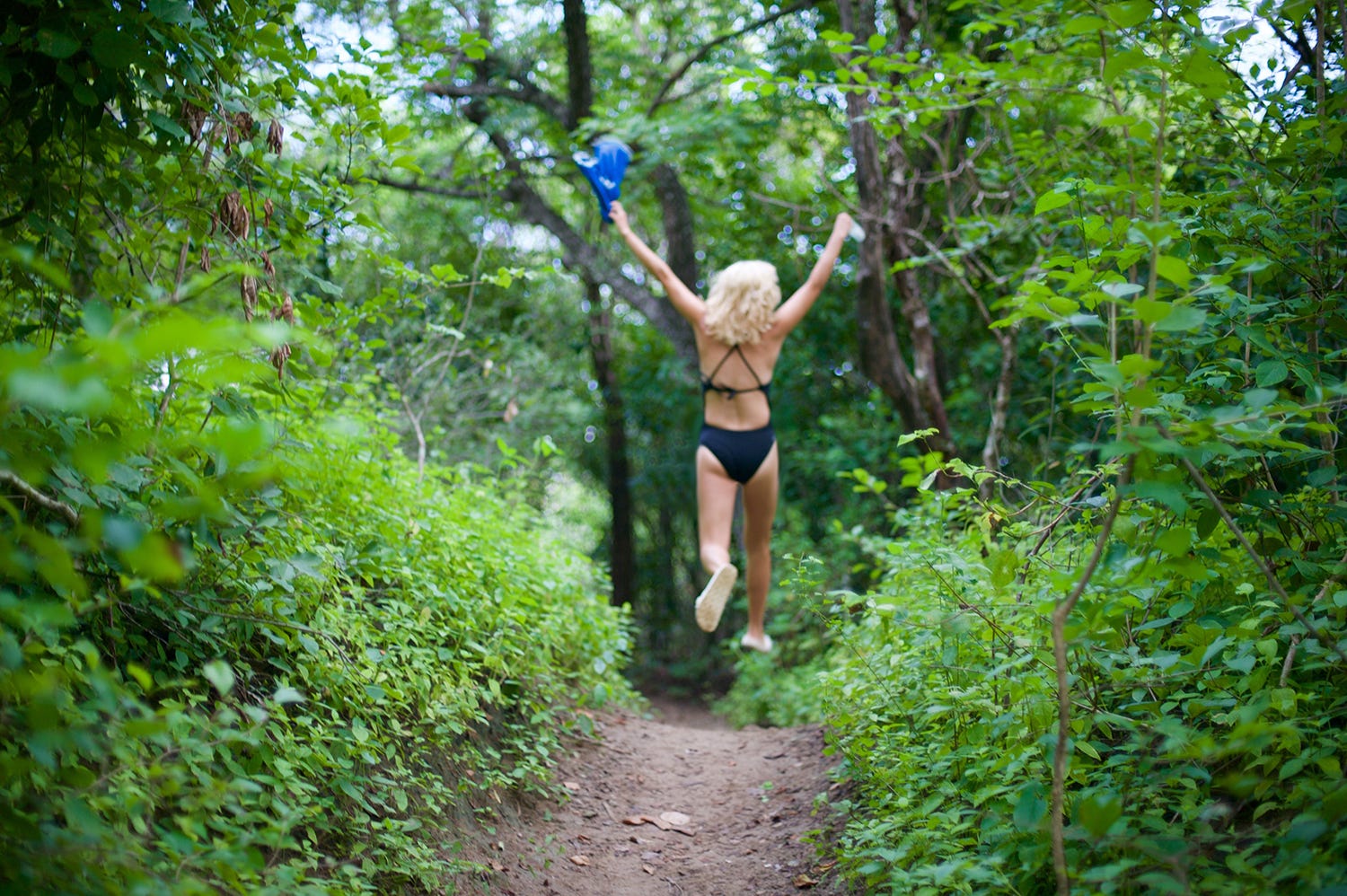 Quick Hits
Grooming product you've stolen from your husband
His cologne. He has an awesome set of four Marc Jacobs scents that I love to pillage. The Amber one is particularly good. I also love to steal his clothes — he has a few button downs from Uniqlo that look great on me.
Beauty product your husband has stolen from you
My Cerave facial moisturizer seems to go suspiciously fast. He definitely steals that.
Favorite men's cologne
First celebrity crush
Johnny Depp
Best meal ever
Empanada, but only when my dad makes it.
Yes or no to…
Asking for an upgrade at the airport: Yes
Checking luggage: 

No (Unless you're traveling with a surf board!)

All-inclusive resorts: 

No
Tell me:
How soon would you take a vacation with your significant other? Where to?
Want more style and relationship tips from the female POV? Sign up for our newsletter!