What a Woman Wants: DJ Jasmine Solano
Hustle, Flow, and a whole lotta fashion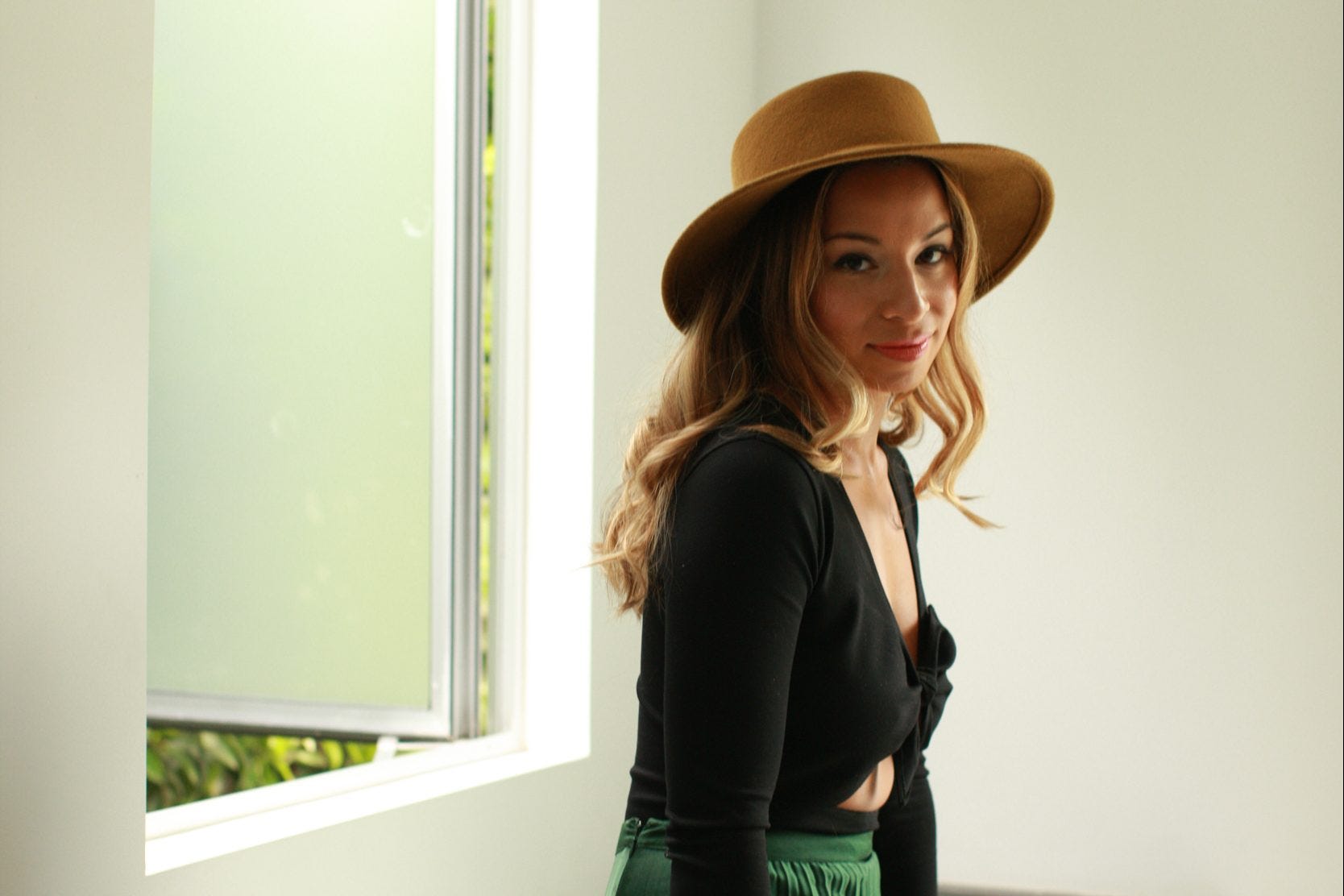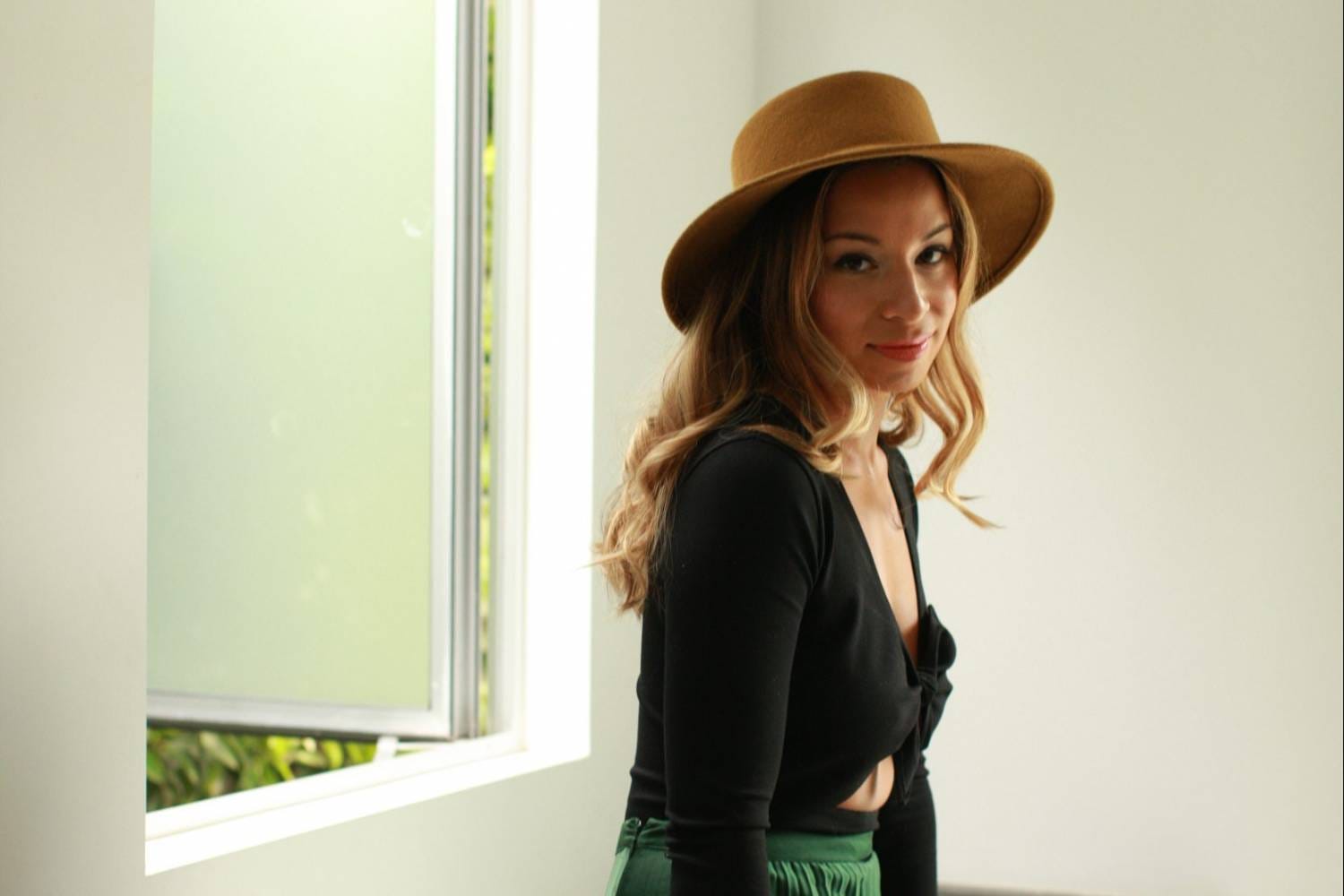 Some people you meet and the reptilian, fight or flight part of your brain fires off synapses and a message appears in your brain saying, "This is my friend."
That's how I felt when I first met Jasmine Solano. We were on the shoot for a video series I did with Chevy a few years back, and the New York-based DJ could not have been more of a sweetheart (and I don't use that word lightly. For instance, I am not a sweetheart). The whole day exemplified that ethos of "If you love what you're doing, it won't feel like work."
The set-up was that she was showing me around her favorite "hidden gems" here in the city. She pretended to try to teach me to spin at a record shop in the east village (I was hopeless), we demolished some Jamaican food on the lower east side, and spent an inordinate amount of time listening to the 1999 smash hit "Give it to You" by former New Kid on the Block Jordan Knight, which was inexplicably the only song I could get to play from iTunes on the car's bluetooth while driving around getting exterior shots in Brooklyn.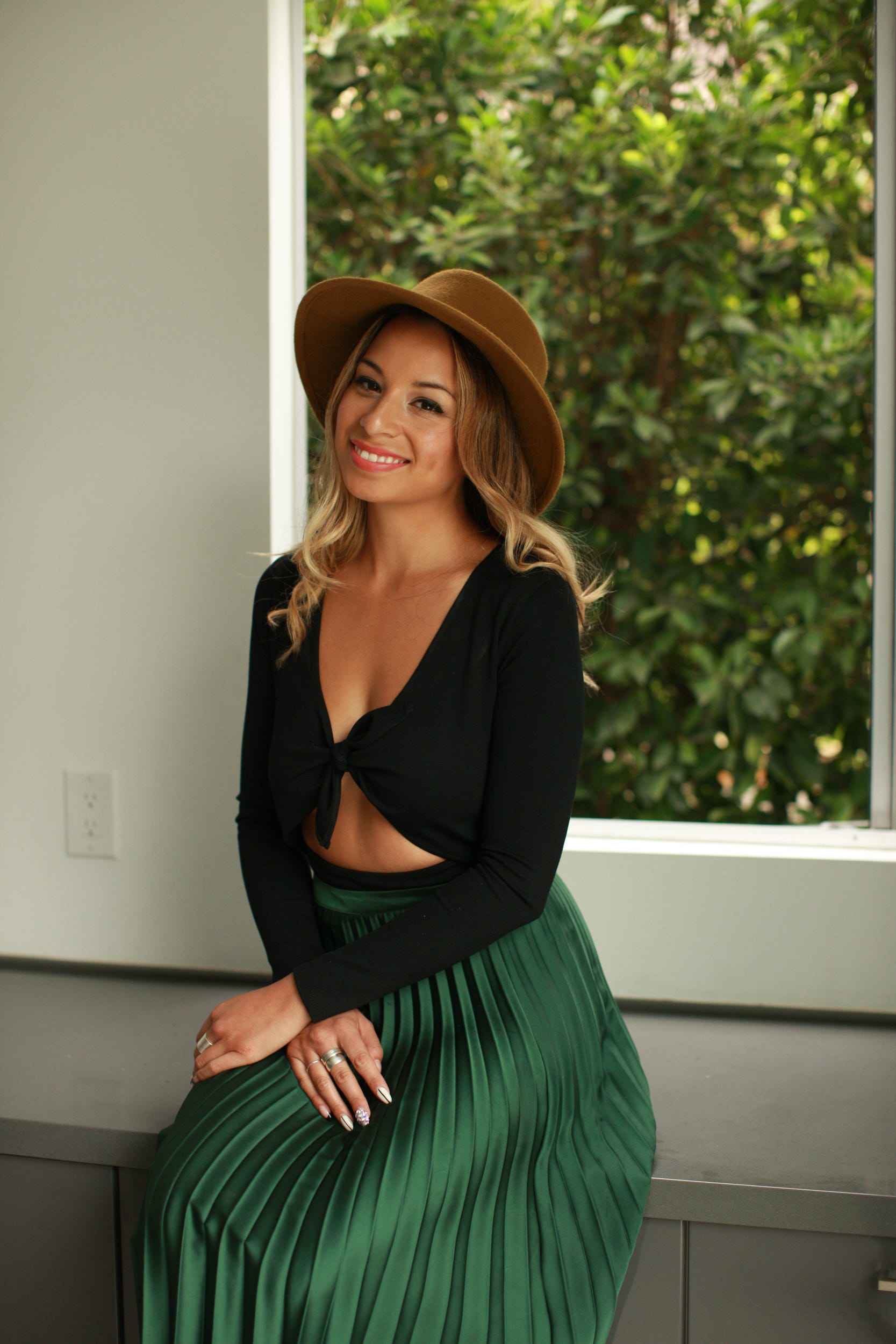 These days, I mostly keep up with her through Instagram. If I didn't like her so much, I'd be jealous of the constant stream of parties she's dj'ing, fashion she's slaying, and consciousness she's raising.
So, just in time for Valentine's Day, I got her hot takes on delivering fashion feedback diplomatically, maintaining relationships with a not-a-day job, and her pick for a can't miss date night outfit.
Below, DJ Jasmine Solano on What a Woman Wants:
You're a DJ. How do you distinguish people who are DJ's and the Paris "I'm a DJ, too!" Hilton's of the world?
The spectrum of DJing today is wide. The craft has changed rapidly due to technology – something we are seeing in all industries! Crowds can typically differentiate between a DJ who knows what they're doing, and one who doesn't. When you hear a great DJ spin, you're able to lose yourself in the music. I'm hoping after 10+ years of DJing I achieve just that!
DJ is one of those professions that I feel like the word "hustle" is built into the description. How do you think you tackle your career differently than your male counterparts in the game?
To be honest I feel like I balance my feminine & masculine energy well. I've dealt with all kinds of people and try to be empathetic but at the same time remain stern about my business & my worth. Male DJs have always had it easier. I've powered past the double standards because I'm good at what I do. Quality shatters people's stereotypes.
You love fashion (I personally get major outfit inspiration from your Instagram on a regular basis); what does style mean to you?

Image via Instagram 
Aw, thanks lady!????  It's funny, I've been doing photo shoots with my friends and dressing up in all types of outfits since I was 6 or 7 years old. I should find some of the photos and post them. It's always been an expression of my creativity, my mood, my essence. When I got older and started forming relationships with designers, I truly appreciated the art of clothing. The craftsmanship and art that goes into designing is amazing! Not to mention a reflection of our times. It inspires my style daily 🙂
How important is it to you that a guy you're dating dresses well?
It's more important to me that my guy has his OWN style. I don't care if that's black jeans and a white tee. He just has to own it. And not because it's what the next guy is wearing, but because he's being himself.
How can you relay style feedback to your partner in kindness?
This is a tricky one! Positive affirmations usually work best. Tell your partner how much you love when they wear something & how it makes you feel!
What's a "typical" day look like for you, if there is such a thing?
It's never exactly typical, ha. One day I could fly to a different city to DJ, take meetings and film an episode of my upcoming Youtube series. Another day I could be on the computer for literally 8 hours straight producing music and mixes. Every day is different, and for that I'm grateful.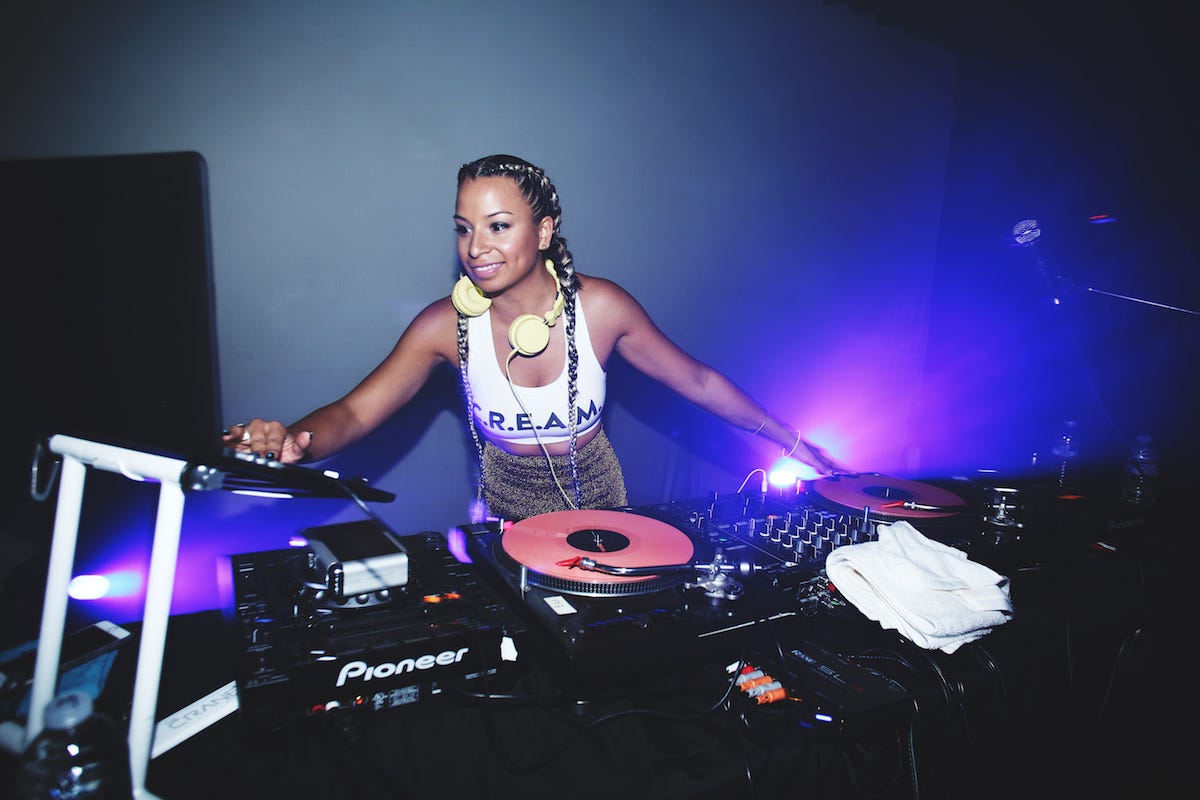 What kind of challenge is it to maintain a relationship with someone who may have really different hours from you? Any advice on how to make it work?
I've definitely been there before. It's always a dance to carve time out for one another. If you're both extremely busy, the key is scheduling in time just as you would schedule a work meeting. Date nights, weekend adventures, lunch meet ups, family trips. It all has to be planned. Hopefully you're both as busy as each other – and that you're in agreement that you'll take whatever time you get!
You must see plenty of hookups and "hell no" rejections in the club; what's your best tip for approaching a woman when out?
Oh wow, I could probably write a book on this one! There are a lot of levels to this. The biggest misconception is that men have to make an elaborate, over the top joke or pick up line to garner a woman's attention. However 9 times out of 10, that puts men in the "creepy" zone. The key is not be creepy. Be yourself, be extremely respectful and understand the woman doesn't owe you anything just because you're interested in her. Once you're ok with that risk, you won't come off desperate.
What's one thing you wish more men understood about women?

Respecting women as equals is more beneficial for you in the end.  It makes for a better society – better parenting, better mental / physical health standards, better understanding of politics and conflict resolution. We need each other just as equally to prosper.
Quick hits
Song currently on repeat
First celeb crush
Will Smith!
Spirit animal
Black panther
Grooming product you've stolen from a guy
Sandalwood beard oil (it smells so good!)
Beauty product a guy has stolen from you
My Alba Botanica Hawaiian Oil‑Free Moisturizer

Can't miss men's date night outfit for Valentine's Day
Anything Public School!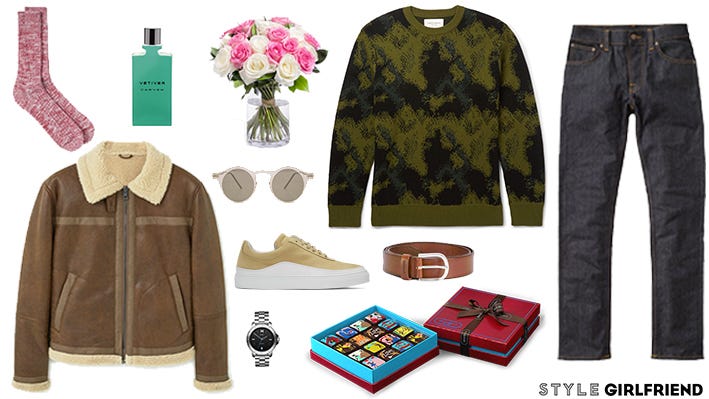 Jacket: Mango, $100 | Jeans: Nudie Jeans, $185 | Pullover: Public School, $347
Sneakers: Public School, $390 | Socks: Universal Socks, $9 | Belt: Dondup, $49
Watch: MVMT, $160 | Sunglasses: Spitfire, $39 | Fragrance: Carven, $80
Flower bouquet: Ode a la Rose, $70 | Chocolate box: Mariebelle, $45
Photos via @JaTecson
Shop the post: 
TELL ME: 
WHAT'S YOUR BEST TIIP FOR APPROACHING A WOMAN?