Want to Make Real Changes in 2020? Choose a Word of the Year
Skip the resolution
Why it's time you skip the resolutions and choose a "word of the year" in 2020 instead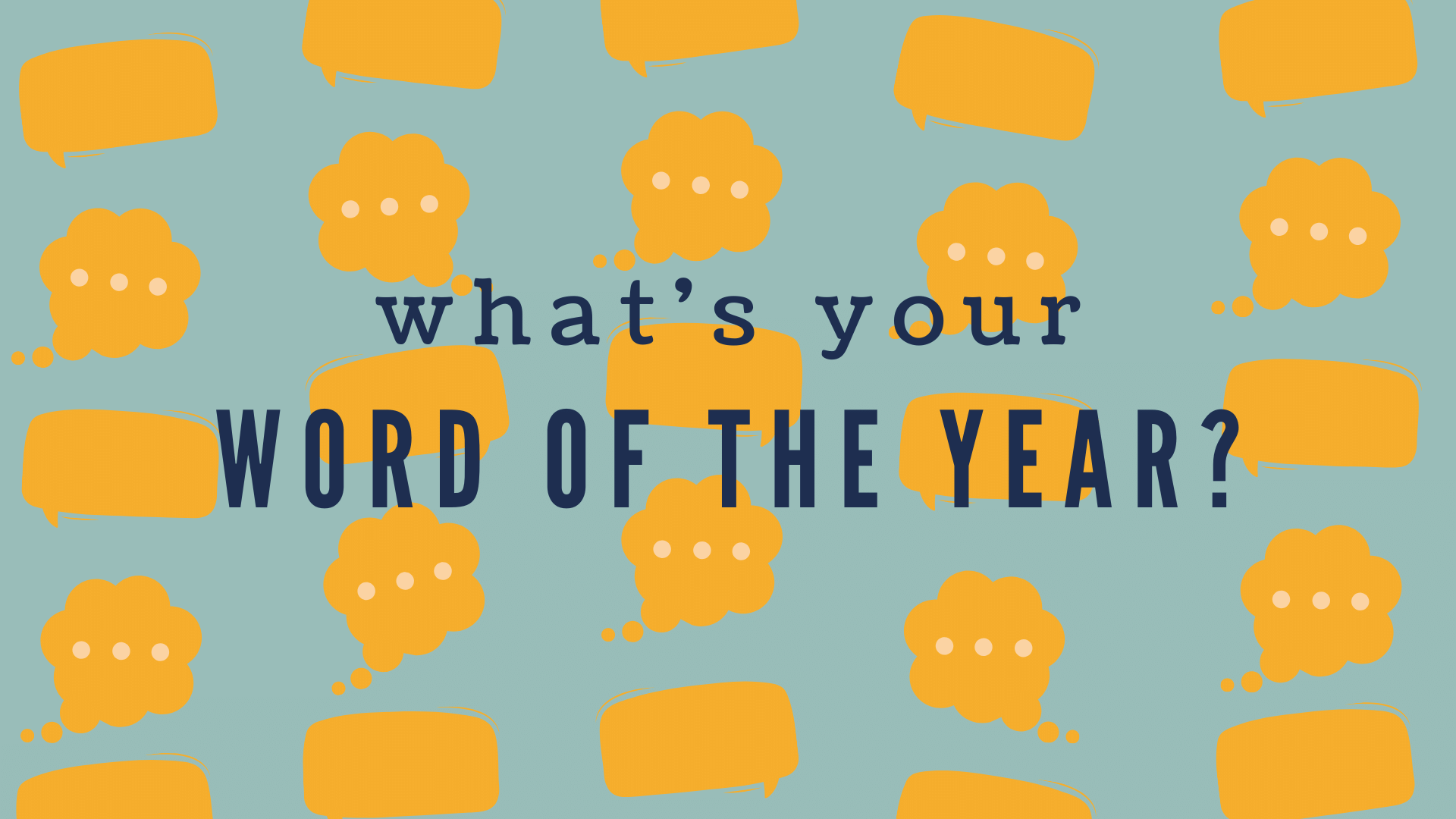 Did anyone else feel majorly shamed by all the novellas masquerading as Instagram captions cropping up in your feed last month?
Folks pontificating on "Wow, as I reflect on this last year/decade, it's wild how all my dreams came true after graduating from business school, getting married, having two amazing kids (love you Khaleesi and Jasper!) and selling my direct-to-consumer dog probiotics start-up that I launched from my kitchen (lol!) to Purina for one trillion dollars"?
No? Just me?
I don't even begrudge these insta-acquaintances their successes, but where did they find the time to catalogue them all?! I barely got my Christmas shopping done before the 24th.
Sometime between New Year's Day and, well, this morning, though, I finally got around to doing some self-reflection.
Not so much about what's behind me, but what's ahead.
So, while I realize it's already mid-January (whoops), I thought I'd share with you my process for cataloguing what I want this year's wins to be…when I finally get around to considering them this time next year.
Why You Need A Word Of The Year and How to Choose It
For the past three years, I've chosen a "word" to use as my north star. I got this idea from Michelle Ward, my brilliant, kind, and funny former career coach. Because it feels wildly personal to share my words and the reasons for choosing them, allow me to instead give examples of what someone might choose, and why.
Someone, for instance, could focus on the word grown up because it's time they stopped acting like they're still in college, from the way they behave in relationships to the decor (or lack thereof) in their home.
For another person, the word action may resonate because they've realized it's time to get off the sidelines and start taking a more active role in their own life, from chasing down that promotion at work to building a wardrobe that makes the wearer feel like a million bucks.
Another great thing about choosing a word of the year? Unlike a resolution, it's just a concept to meditate on, rather than a goal to reach.
In that way, I've found it's easier to "keep" a word of the year because all that's necessary for success is to just continue thinking about it through the year.
The only way you could "fail" at choosing a word of the year, I suppose, is if by this time next year you can't remember what you chose.
Interested?
***
Here's a few guiding principles for choosing your word of the year:
Your word should:
1) apply to more than one or two things in your life.
While your word might be most directly related to one situation in your life—abundance, say, for someone working to create more financial stability in his life—it will be most useful if you can find a way for it to apply to several situations in your life.
For example, living in abundance to me means always having backups of what I need, from pens to chickpeas to toilet paper. In this way, trying to live a more with more abundance in 2020 could apply to my financial situation, sure, but also to being more organized with grocery shopping so I always feel like I have enough.
2) feel concrete to you
I find that words of the year that are less abstract are better. Something like integrity might feel noble when you assign it to yourself in 2020, but if it won't bubble up in your consciousness in daily life—after a passive aggressive comment to your signifiant other, or when you're debating whether to get up and go to the gym or hit the snooze button—then it won't work.
I can honestly say that my 2019 word came up for me on a near-daily basis and really helped keep me on a path that led to growth.
3) make you feel good!
You want your word of the year to be about the way you want to act or be or feel, not the way you don't.
If you make your word fat f*ck in a bid to pivot away from unhealthy behaviors in 2020, for instance, there's a better-than-100% chance it's going to backfire.
Putting yourself down while trying to muster the willpower not to eat the picked-over cake in the break room from Linda in accounting's baby shower? Not the kindest way to help yourself make more healthy choices.
Want extra credit? Write your future self a letter
Now that you've got your word, write a letter to your future self, to be opened in January 2021. In this letter, detail all the ways your chosen word helped you achieve your goals.
I just opened the "Dear Future Megan" letter I wrote myself this time last year. It was kind and encouraging, and it reminded me what a good friend I can be to myself when I really put my mind to it (anyone else a kind of sh*tty friend to themselves a lot of the time? Yeah, thought so..)
So, why a letter? Well, first of all, it's a good opportunity to be your own best cheerleader. "I'm so excited for the great year you had!" is a great sentiment to embed in your bones at the beginning of it.
Second, and far more importantly? You'll totally feel like Marty McFly in Back II the Future, when you pull the letter out a year later from its hiding spot—mine's been hidden away in my silverware drawer since January 2019!
***
Head to Twitter or Instagram and share your word…but only if you want to, of course!