5 Days, 5 Ways: Dress Sweats
equal parts comfy and classy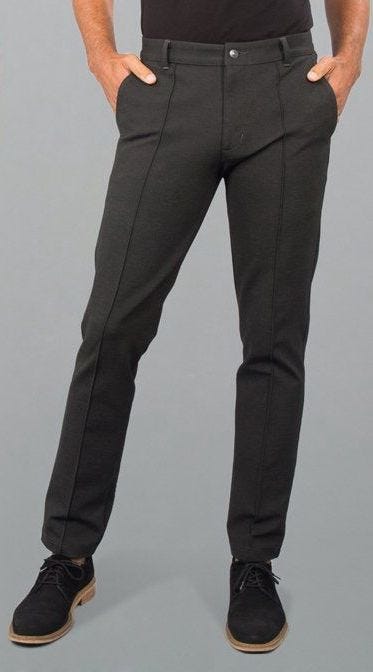 On days when we don't feel like putting on pants – usually days that end with y – us gals have leggings that can usually be styled in a work appropriate way. While leggings for men as a fashion statement have not made it outside of the gym, there is an equally comfortable option with enough panache to work for work – dress sweats. Tailored trousers made of soft knit fabric, dress sweats are the public pajama pants we've waited for all our lives.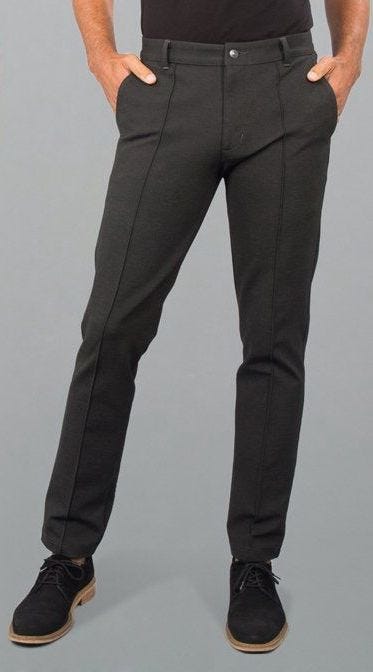 Dress sweats are the perfect hybrid of comfort and comeliness – the ease of sweatpants, tailored like your favorite trousers.
MONDAY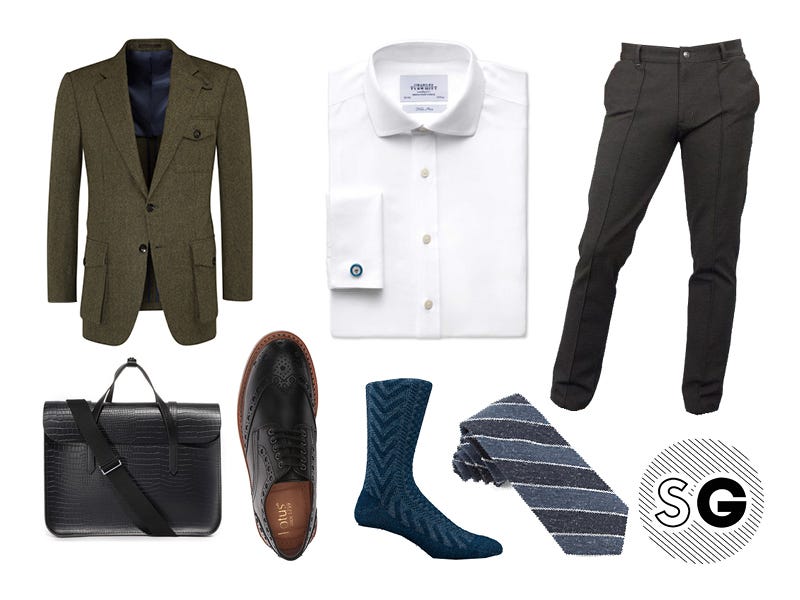 Wear it well: Dress up your sweats the same way you would your regular trousers, and see who notices.
 TUESDAY
Shirt: Uniqlo, $30 | Boots: Common Projects, $552 | Fragrance: Nasomatto, $185
Wear it well: Keep things clean and simple with all black everything and a topcoat full of interest.
WEDNESDAY
Jacket: Wood Wood, $300 | Polo: Acne Studios, $180 | Sneakers: Nike, $109 
Cap: Beams+, $78 | Sunglasses: Westward Leaning, $225 | Backpack: Herschel, $50
Wear it well: Put the athleisure in your dress sweats by pairing them with other styles that have graduated from the locker room – tennis polo, coach jacket, cool sneaks…
THURSDAY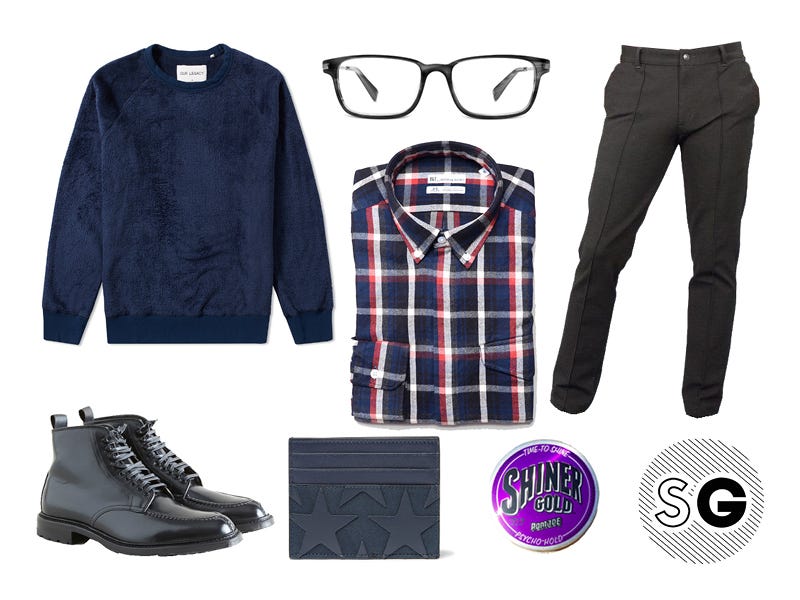 Sweatshirt: Our Legacy, $185 | Shirt: Brooklyn Tailors, $180 | Boots: Alden, $835
Glasses: Warby Parker, $145 | Card Case: Valentino, $295 | Pomade: Shiner Gold, $14
Wear it well: Upgrade your sweatshirt for date night by opting for an unconventional fabric and layering a patterned shirt underneath.
FRIDAY
Bomber: Maison Kitsune, $209 | Tee: Levi's, $88 | Sneakers: ETC, $272
Beanie: Frank+Oak, $35 | Scarf: Paul Smith, $82 | Notebook: Field Notes, $10
Wear it well: Double up on comfort by pairing your dress sweats with a sweater bomber.
TELL ME:
HOW WOULD YOUR FINEST DRESS SWEATS FARE AT YOUR WORKPLACE?
Want to see more ways to wear your favorite pieces? We show you how to style the souvenir jacket, brown derby shoes and the popover, 5 ways.

Like a phoenix rising from the ashes, Gabi Meyers went from Team SG's first-ever intern to a trusted fashion editor and stylist. She currently lives in Chicago with a very cute dog.