This Detroit-Based Author Has Serious Style
All black (almost) every day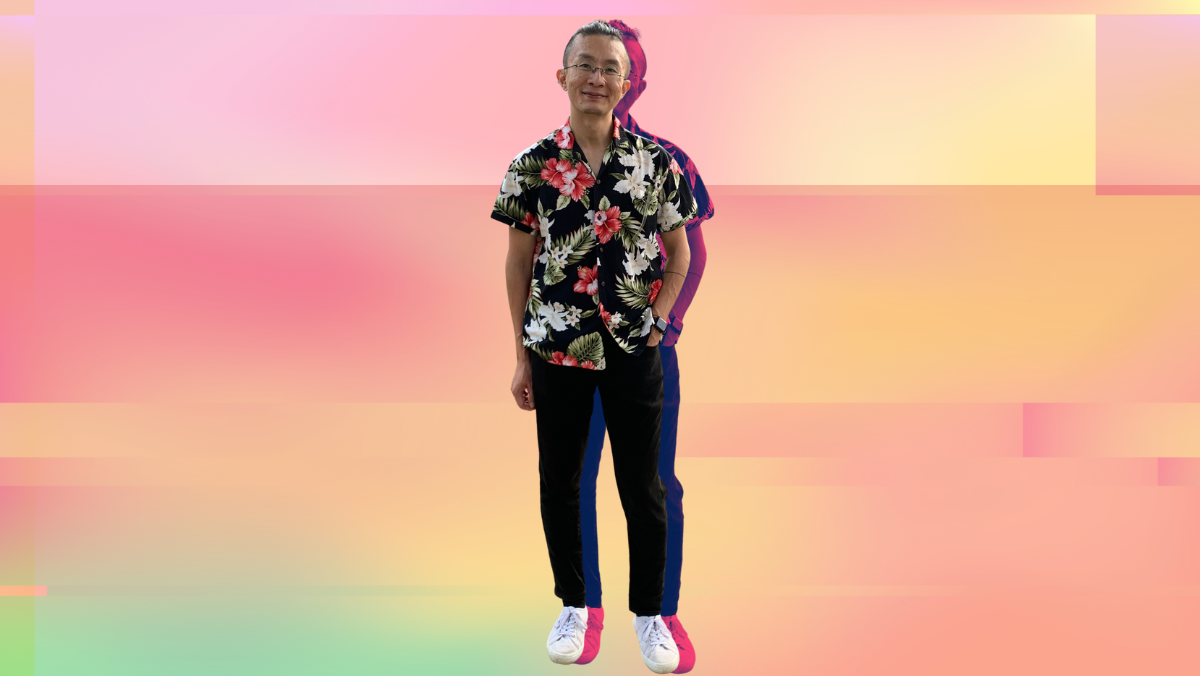 One day, Jack Cheng will be featured in the movie biopic of my life. Not as a co-worker character with all the best one-liners, though we did first meet in my first job, at an advertising agency in New York City (him as a copywriter and me as a lowly assistant).
No, he'll be played in an unannounced cameo by some very handsome and famous actor, during a seemingly innocuous but actually pivotal scene where we meet for coffee a few years later, and he encourages me to follow my dreams of writing and leave my dead-end account management job before it kills my spirit.
Cheng has since relocated to Detroit, Michigan, where he writes books and pursues more hobbies and interests than I think anyone with access to streaming content could make time for.
He's also got amazing style—a mishmash of much-loved basics, thrifted finds, and uniquely tailored one-offs.
Check out a week in the wardrobe of this Detroit-based author: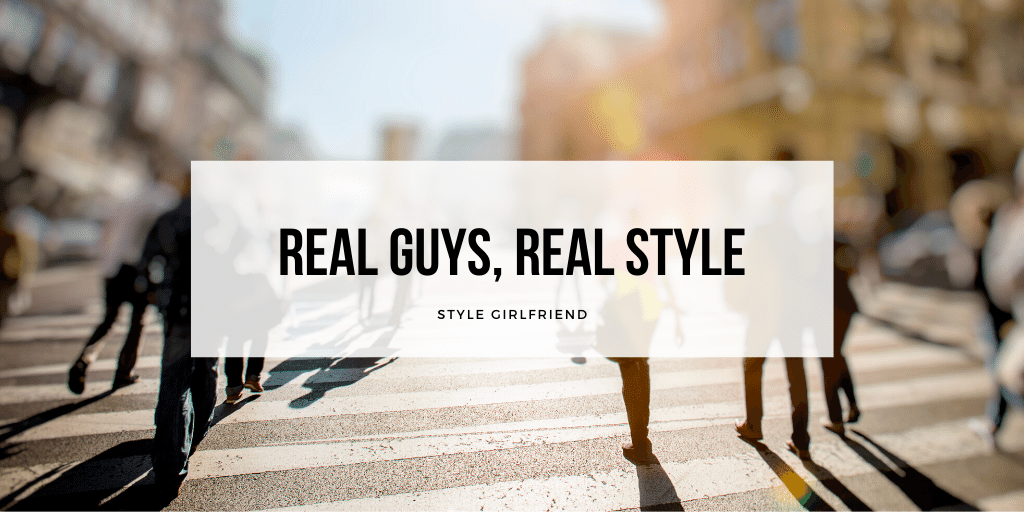 Monday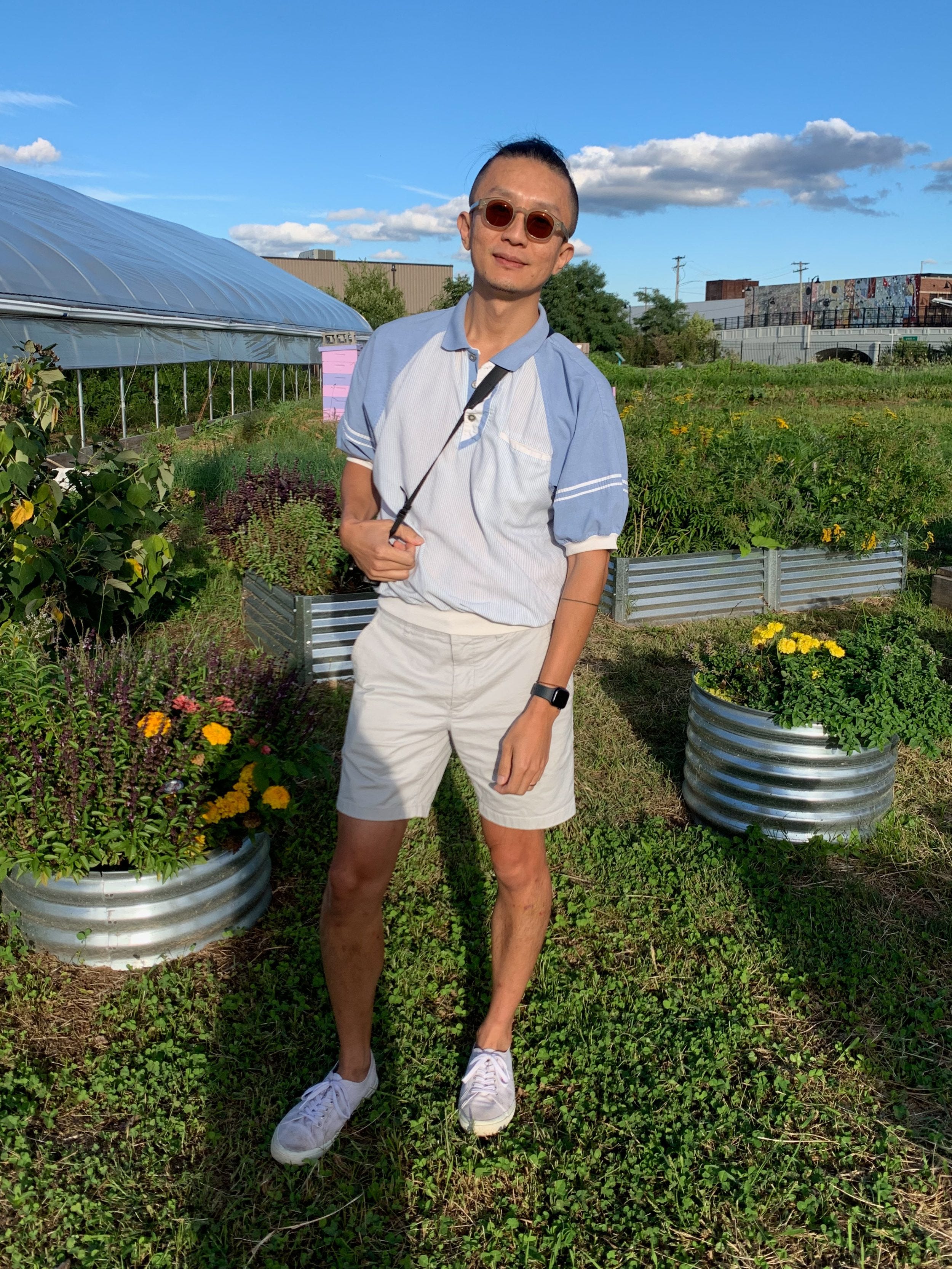 shorts: Bonobos | sneakers: Supergas | sunglasses: Genusee (similar)
"My partner and I do this thing we call Secret Dates, where we take turns planning a date without telling the other person what exactly we're doing, just giving general time and attire guidelines.
RELATED: This is the Best Budget Date Idea Ever
For this one, she took me to a garden dinner at Keep Growing Detroit , a community organization promoting food sovereignty. We get seeds and starters from their Garden Resource Program.
I'm wearing a thrifted Knightsbridge polo, Bonobos shorts, and Supergas, my default white sneaks. Sunglasses from Genusee , which I'm sad will be closing soon."
Tuesday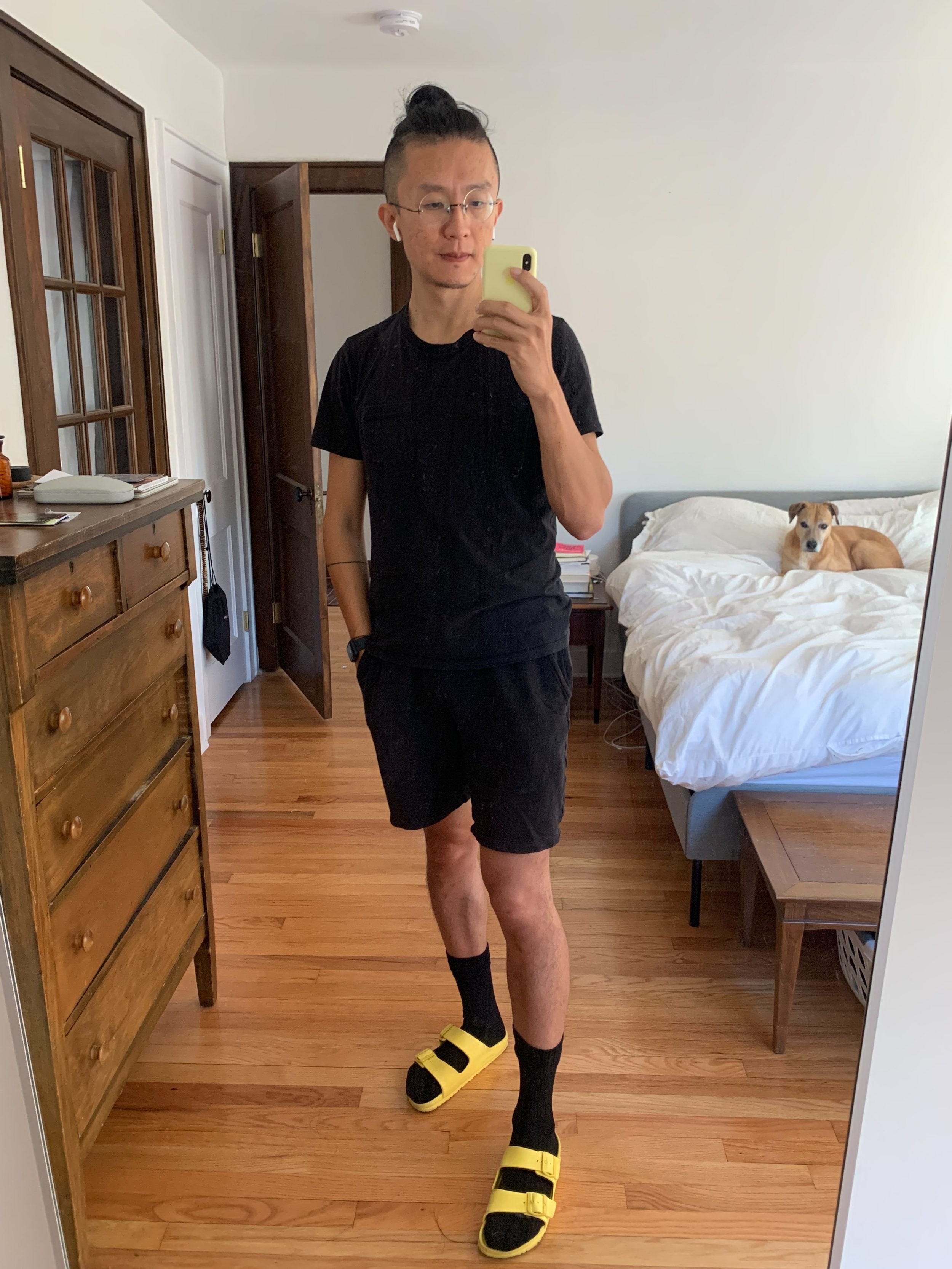 t-shirt: Gap | shorts: Uniqlo | sandals: Birkenstock
"All black save for a pop of color: pretty much my uniform all year round.
As it gets colder, the shorts turn into pants and the tee becomes a hoodie.
Not gonna lie, I picked a week where I had more social activities to photograph, because otherwise every pic would just be this. My dog Matisse is obviously somewhat concerned.
Black pocket tee from Gap, though I'll need to start replacing them soon so I'm Force-waving Pact here:
You will start making your Weekend Pocket Tee in a black colorway…
Sweatshorts I got at a Uniqlo in Singapore when I was there for a book festival and haven't been able to find again anywhere. EVA Birks were a gift from the mother-in-law."
Wednesday
golf shirt: Linksoul | shorts: Target | belt: Vans | golf shoes: Nike
"I got super into golf last year because it was one of the few social activities I could do with everything shut down.
It was also a way of tricking my ADHD brain into agreeing to more exercise.
I haven't played nearly as much this year, but I did start volunteering with my local chapter of First Tee, which promotes life skills for kids and teens through the game of golf.
RELATED: Step Up Your Golf Style In These Brands
Polo is from a First Tee sponsor, Linksoul. The shorts are Target's All In Motion line, which are part of my black shorts rotation and double as swim trunks in a pinch."
Thursday
jeans: Uniqlo | shirt: Mercari (similar) | sneakers: Supergas
"I read at a Literary Death Match event here in Detroit. It was not as gruesome as it sounds. EZY
jeans from Uniqlo, and I got the Hawaiian shirt off Mercari (I think).
The sleeves were originally too long so I dusted off the sewing machine and shortened them by a couple inches.
I've been trying more and more not to buy new clothes aside from underwear and basics (so Pact, how's that black pocket tee coming?).
Being able to make simple alterations on my own unlocks a wider range of options at thrift stores."
Friday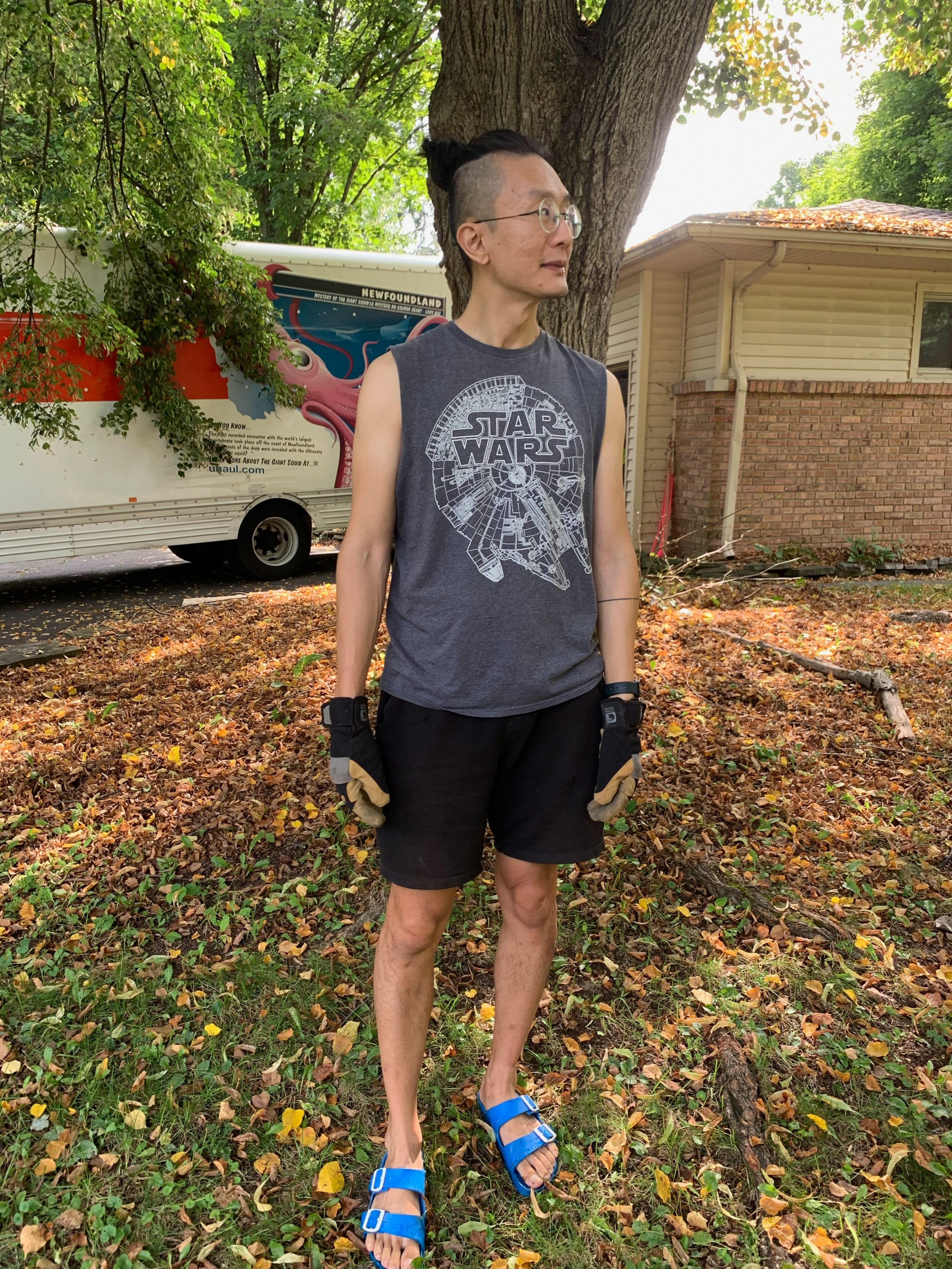 t-shirt: similar from Target | shorts: Uniqlo | sandals: similar from Freedom Moses
"Some friends just got married and bought a new house, all within a month—some serious adulting. We went and helped them pack the U-Haul.
My move when it comes to old graphic tees is just cutting off the sleeves.
I wear these tanks when exercising, doing yard work, painting, when I run out of black pocket tees and need to do laundry, etc. I also contend that any graphic tee looks better with the sleeves cut off.
This one has sentimental value: it was a gift from some students while I was on tour for my first children's novel, See You in the Cosmos.
The gloves are from Carhartt, which has a great workshop and free tool-rental program for Detroit residents."