This Grooming Editor's Men's Hair and Skincare Routine is Intense
Check out the step by step (with products!)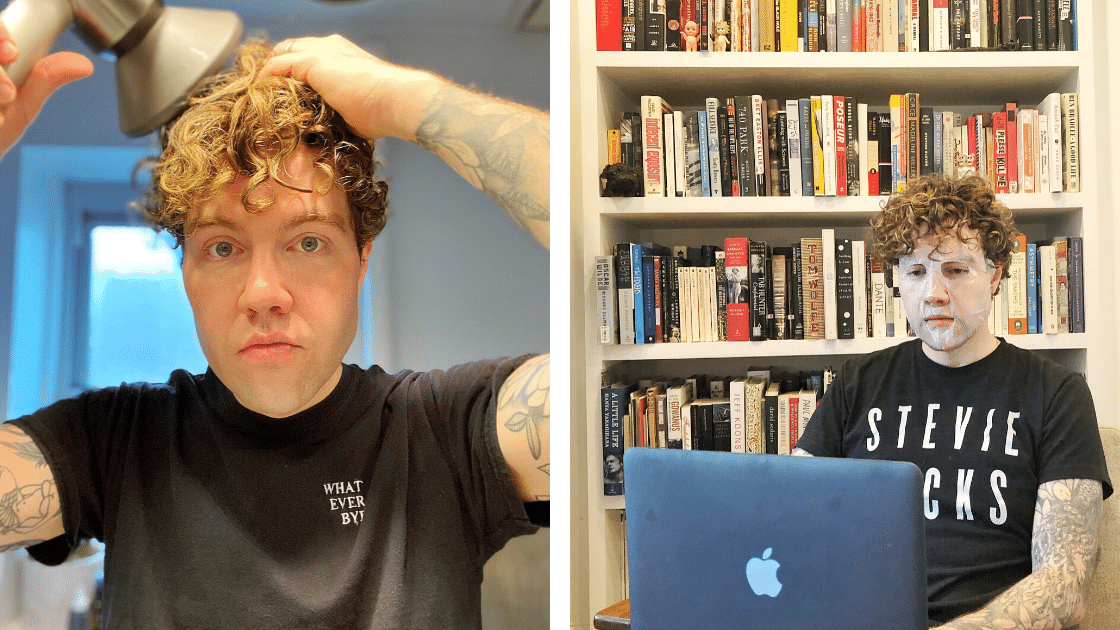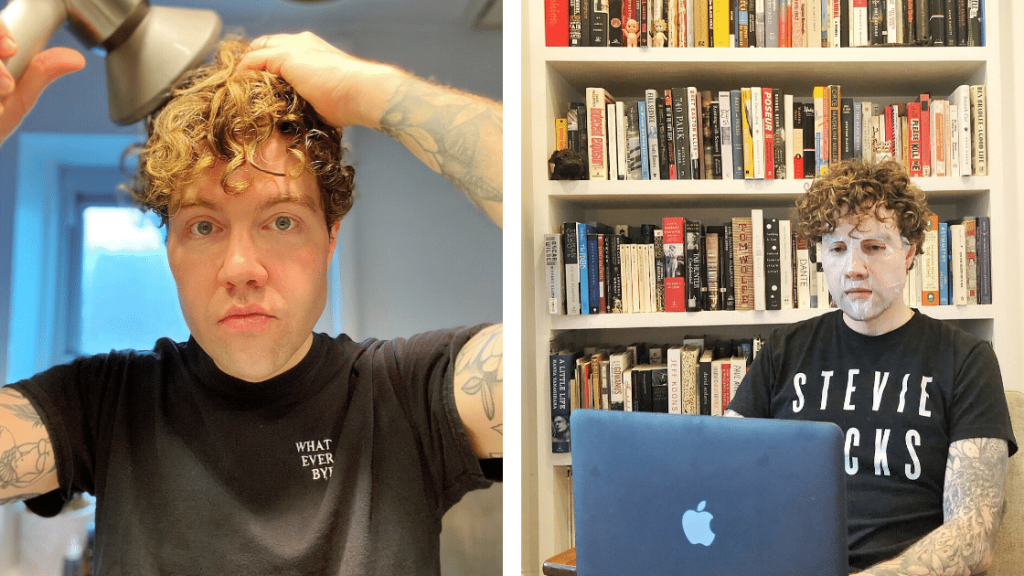 Our goal here at Style Girlfriend is to help guys look, feel, and act their best. So you know a book titled Self-Care for Men: How to Look Good and Feel Great is going to catch our attention.
It's out today, and was penned by Garrett Munce, a grooming editor for Esquire and Men's Health, and a certified FoSG (Friend of Style Girlfriend, obvs).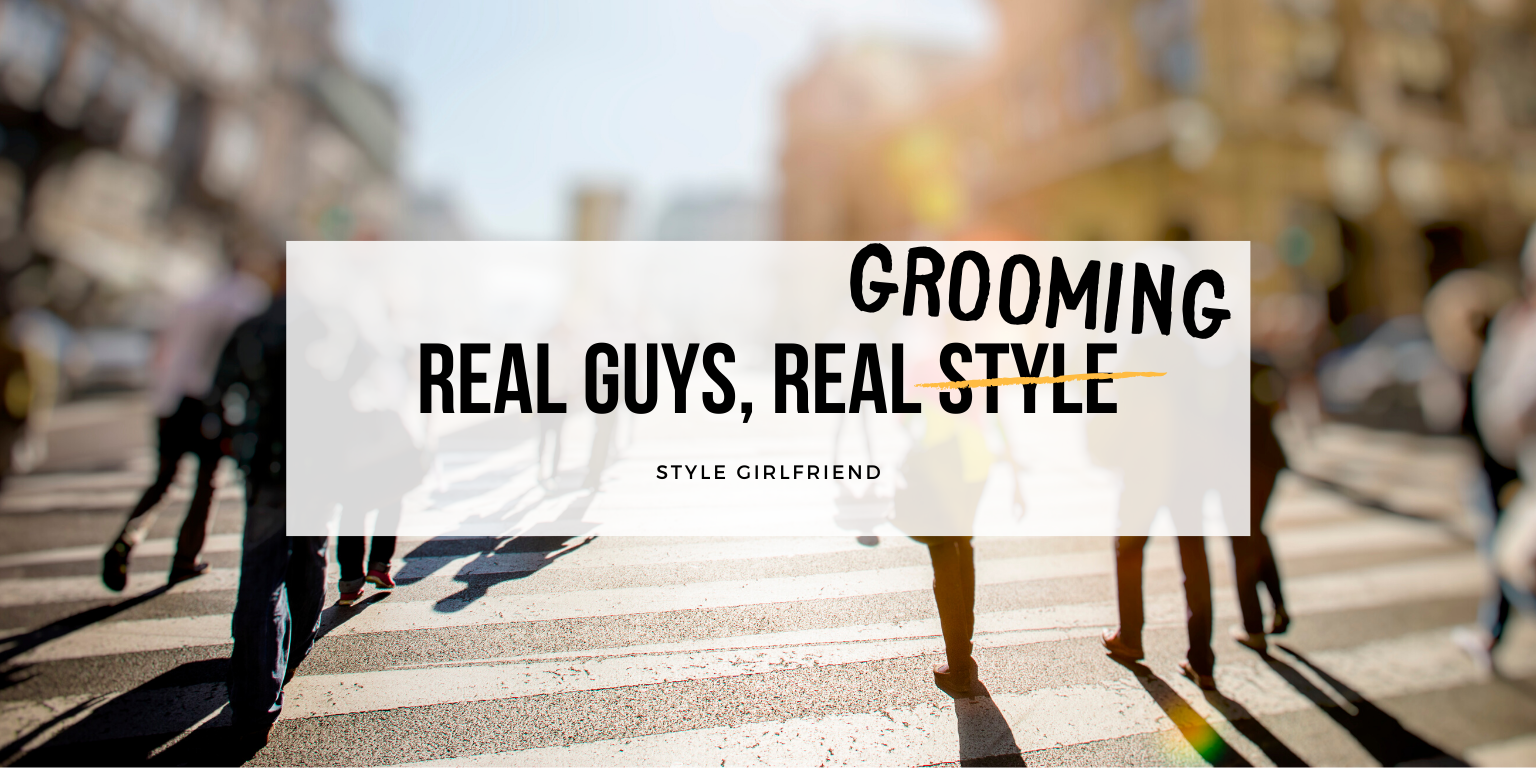 From nailing a skincare routine to establishing a meditation practice, the advice offers practical tips on how to up your self-care game.
We asked this expert for his expert men's hair and skincare routine, and hoo boy, did he deliver.
Check out this men's hair and skincare routine from an expert:
1. Building a Daily Skincare Routine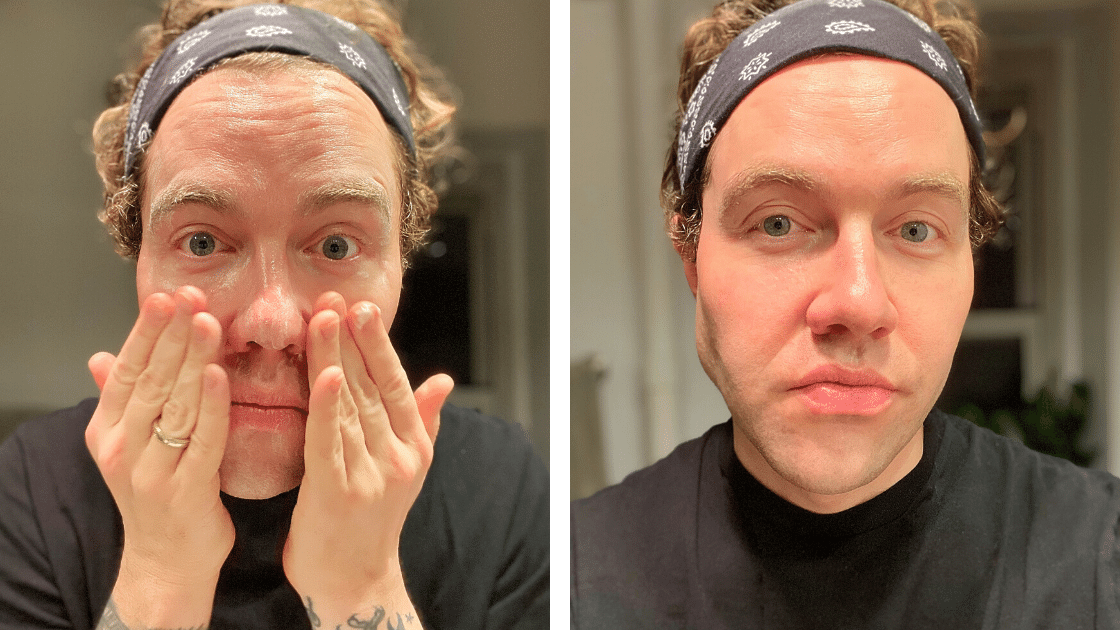 A big part of my job is testing out new grooming products (truly, my apartment looks like an Ulta warehouse), so my personal regimen is always evolving as I discover new things.
But even in that regard, there are a few things I always have in there: a gentle cleanser for morning and night, my trusty Biologique Recherche P50V 1970 exfoliating toner, a hyaluronic acid serum, an eye cream, and a lightweight moisturizer.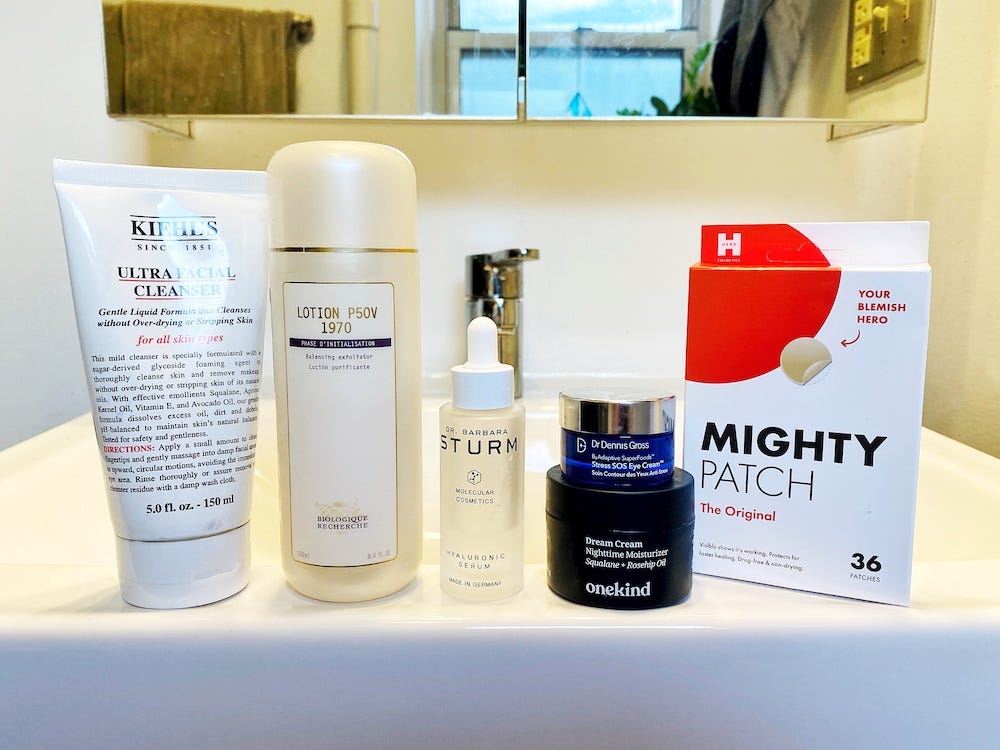 Part of staying at home that I didn't anticipate was that I started breaking out almost immediately. My skin is pretty pampered tbh, so I don't break out often, but the drastic change in routine coupled with stress made my skin go crazy.
To help control the breakouts, I took my routine back to basics to give it a chance to reset and rebalance instead of continuing to bombard it with active ingredients.
I also busted out some pimple patches, which help to suck gunk from deep inside pores, and have been wearing them 24 hours a day till blemishes go away (a plus to not needing to be face to face with anyone besides my husband).
Key Products
2. ABM: Always Be Masking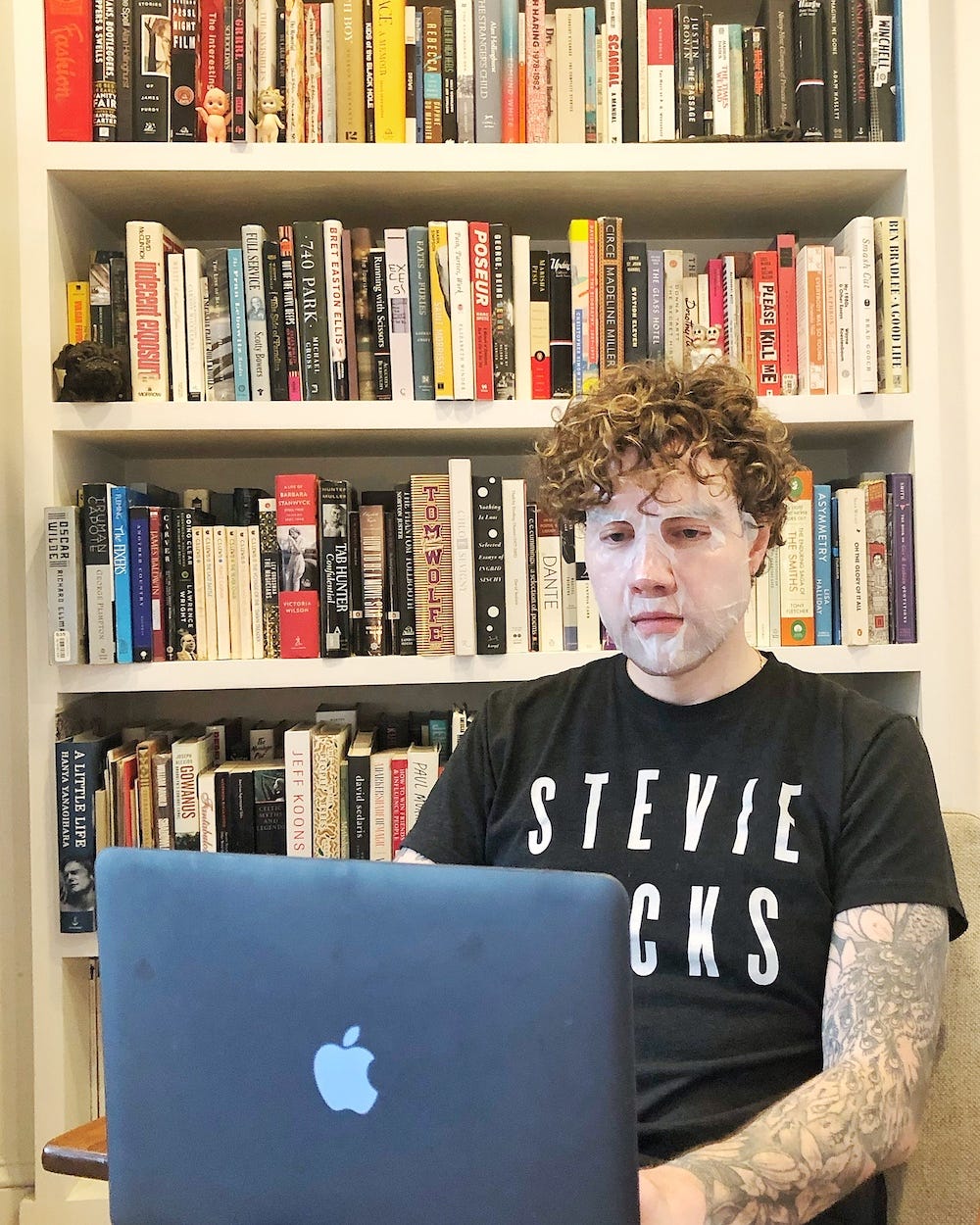 There is a whole chapter in my book about face masks because I really believe in them.
If your skincare routine is like a smoothie, a mask is a booster or a wheatgrass shot. They're perfect to use a couple times a week to target specific issues like dry skin, redness, or clogged pores.
I typically use a lot of masks – sometimes as often as every night – because they're not only great for my skin but they also help me chill out.
I usually do them at night while I'm watching TV, but since I'm staying at home all day every day, I've started using them throughout the day instead.
Sometimes I'll put on under eye patches in the morning if I feel like they're puffy or use a brightening mask if my skin looks dull. If I'm feeling a little blah during the day, I'll pop on a hydrating sheet mask to perk myself up. You'd be surprised in how much better it makes me feel.
Key Products
3. Advanced Skin Care: Facials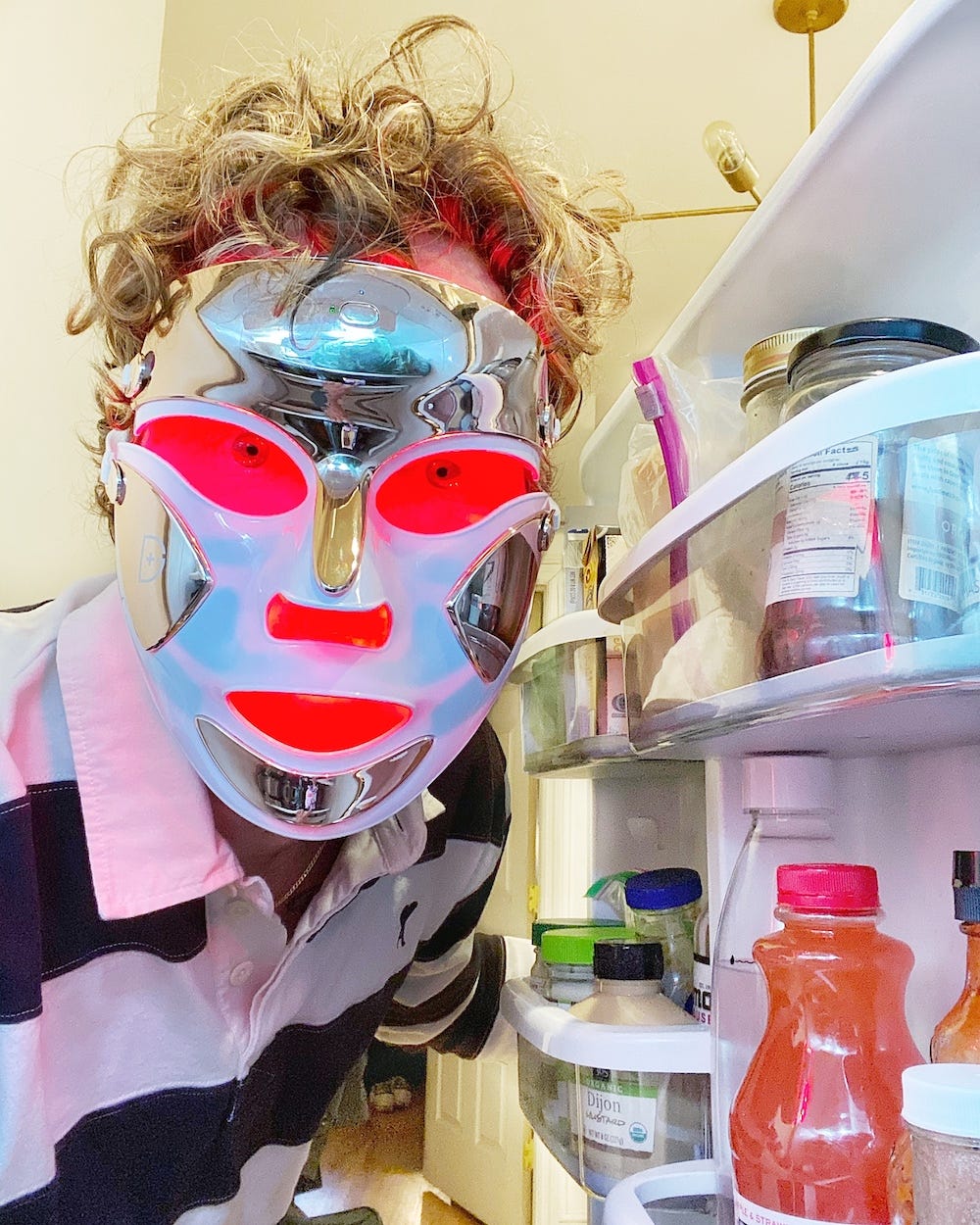 I do a weekly series on my Instagram called #FacialFriday which means I typically get a facial about once a week (I know, it's crazy).
Typically you only need to get a facial 3-4 times a year or at most once a month, but I'm a little insane about them. I love them! I find they make a really big impact on my skin (like preventing the aforementioned breakouts).
Since I don't have access to professional facials right now, I've been using all my skincare gadgets that I typically don't feel like I have time for.
One of my favorites is my LED mask, which uses the power of red and blue light to calm irritation and inflammation in my skin and also can help kill acne-causing bacteria.
And yes, it actually works.
I've been using it every night for way longer than I need to, but I just can't stop. Sometimes I'll bust out other tools like NuFace, which is an at-home microcurrent device that helps tighten face muscles and lift the skin. It's similar to some of the devices professional aestheticians use.
Key Products
4. A Haircare Routine for Curly Hair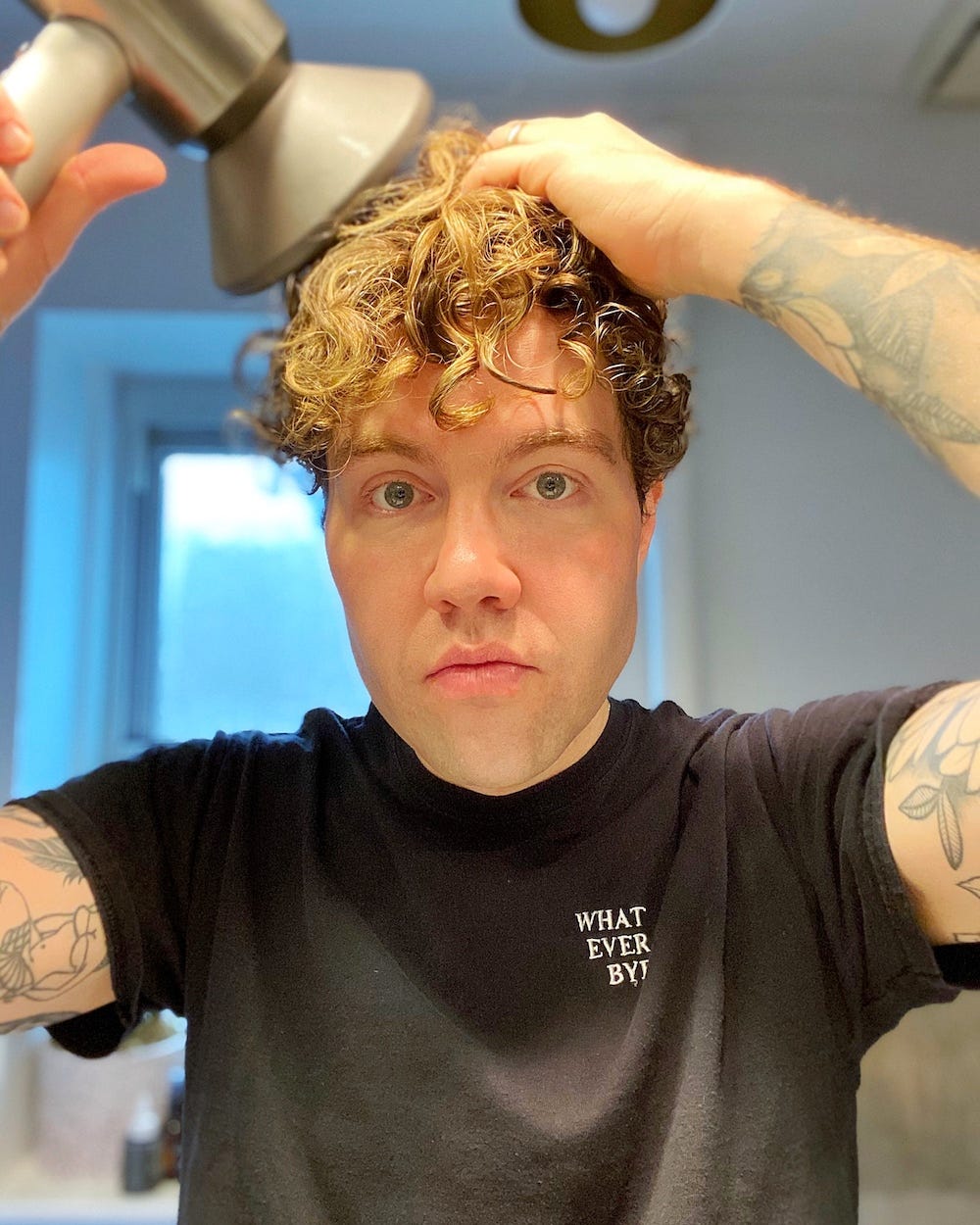 I used to keep my hair really short because I hated that it was curly, but a couple of years ago I decided to embrace my natural texture (I was tired of running).
Almost as soon as I did, I started to get way more compliments on my hair, but I also realized I had to completely re-learn everything I thought I knew about caring for it.
Curly hair needs to be treated differently than straight hair because it can dry out really fast and look super frizzy.
I use a scalp scrub or serum before I wash my hair to help get rid of buildup and promote a healthy scalp (which means healthier hair).
I wash my hair twice a week (three times if I feel like it's especially dirty) and I use a co-wash, a type of cleansing conditioner that doesn't lather and protects curls.
About once a week, I also use a deep-conditioning hair mask to give it extra hydration.
On days that I don't wash my hair, I just rinse it in the shower.
Then I use a volumizing spray when it's damp and put in a curl cream to give a little hold but also hydrate my hair.
Most days I use a diffuser to dry it about halfway, then I let it air dry. I try to let it air dry completely and not put any styling products in about once a week to give it a break.
Key Products

Check out more expert men's hair and skincare routine tips