The Sweet Chick Creative Director with Streetwear Style
From the Midwest to the LES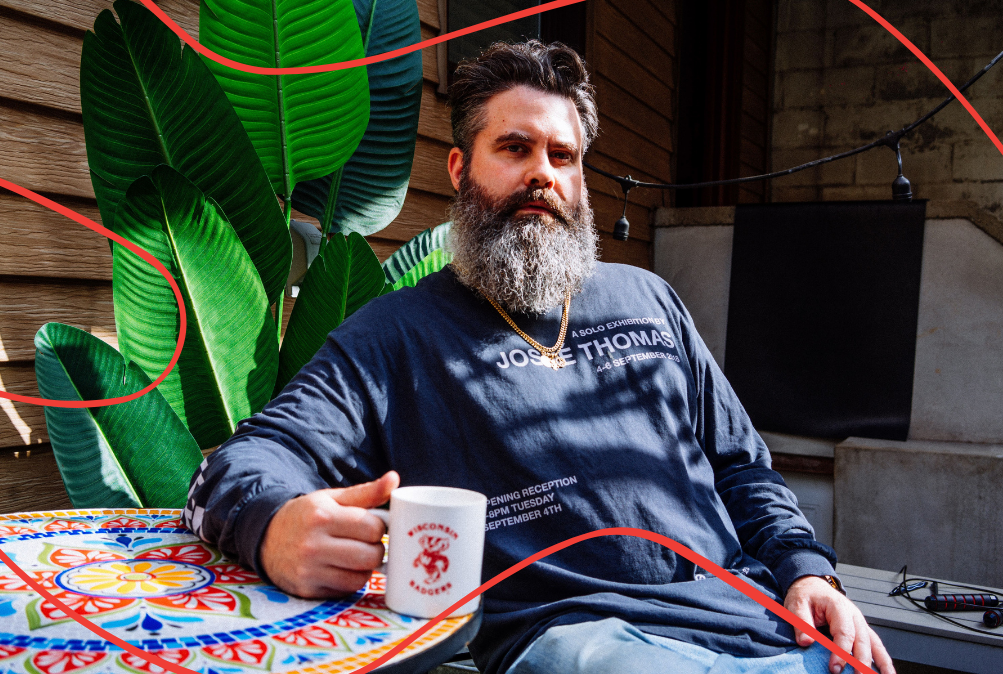 I'm not sure why, but I've never met two friends who, when asked how they met will tell you, "Oh, we found out we're both from [Indiana/North Dakota/Nevada], so…" As if that explains it.
But that's exactly how it works when you're from Wisconsin. I've been introduced to so many friends with our shared home state heritage being the reason for bringing us together, and 10/10 times that's all it takes.
Which is why it's no surprise that Sweet Chick's Kyle Martin and I became fast friends here in New York.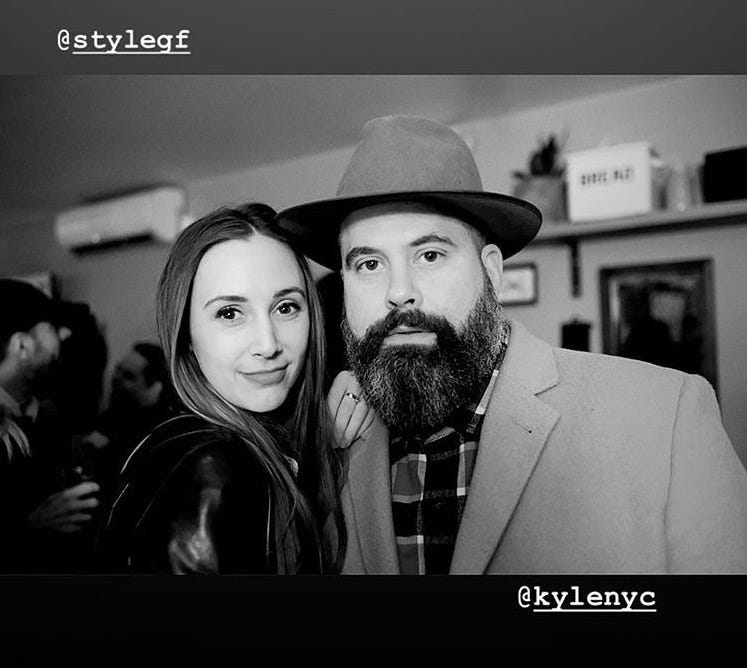 You may know the chicken and waffles restaurant chain for its sneakerhead founder, John Seymour, or for Nas coming on as an investor to expand the brand first nationally, then globally.
But the space's inviting feel and friendly staff? The '90s hip-hop pumping through the speakers that's almost but not quite too loud? That's all Kyle.
As creative director, Kyle has helped establish Sweet Chick as a place you want to meet up with friends (wherever they're from), and enjoy good food and good (if loud) conversation.
And when you see his wardrobe, you get it. Think: men's streetwear style that's cool but not alienating, and stylish without trying too hard.
While struggling to maintain their growing chain of restaurants during the COVID-19 crisis, Kyle never let style fall by the wayside.
Below, a week's worth of streetwear style inspiration from Sweet Chick's Kyle Martin: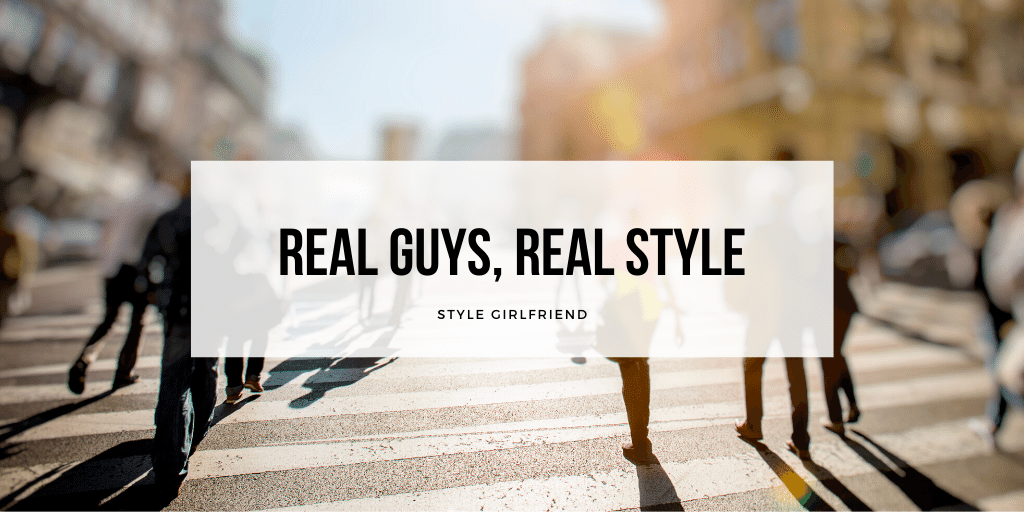 Monday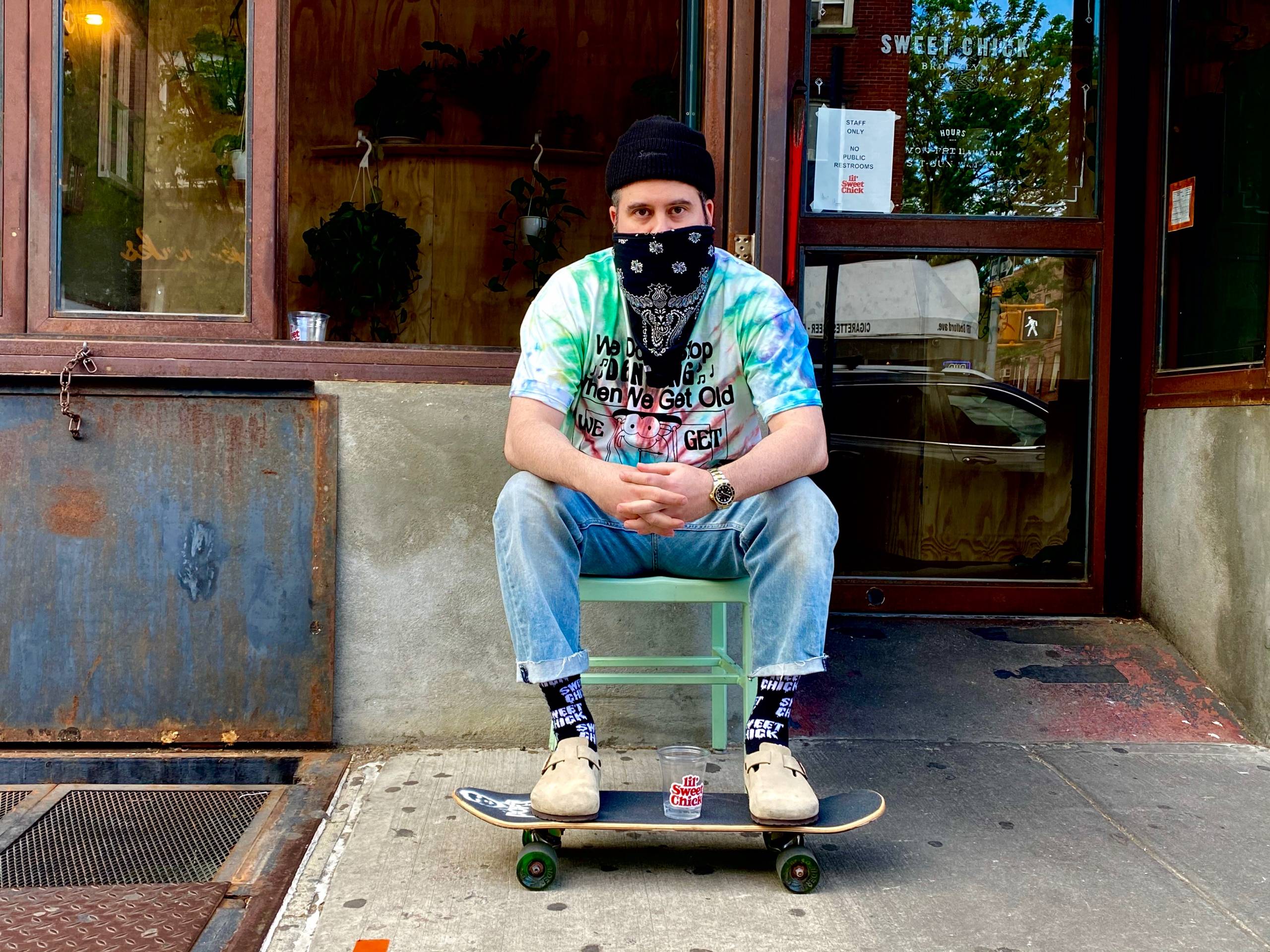 On March 17th we officially had to close all five of our Sweet Chick locations. After two months we were finally able to get back in the swing of things.
We opened our Williamsburg and LES locations for take out and delivery with our "Lil Sweet Chick" concept—our version of a fast casual restaurant focusing more on chicken sandwiches.
It's something we've been working on for years, and has already been in motion at Citi Field for Mets games, and at Afro Punk, Gov Ball, and Complexcon.
It has been amazing to reconnect with our community even if it is at a social distance.
Key pieces:
Tuesday
Being at home during quarantine has had its ups and downs, but after about a week I was able to get into a pretty great routine.
I was able to do a lot of reading and catching up on documentaries, which are my favorite thing to watch.
Ricky Powell The Individualist (some of his originals photos are on the wall behind me), Miles Davis: Birth of Cool, Becoming Michele Obama and LA Originals were some of my favorites.
Key pieces:
Wednesday
While on quarantine I did try a feeble attempt at learning the guitar. It's something I've always wanted to learn, but I am far from a natural.
After a couple weeks I think I'll just continue to listen to Jerry as opposed to trying to keep up with his guitar playing, ha.
Key pieces:
Thursday
Our Sweet Chick office is in the Lower East Side so it has been nice to get back to the neighborhood the past couple of weeks after we re-opened Sweet Chick LES as Lil Sweet Chick LES.
I also own a coffee shop, Ludlow Coffee Supply, next to Sweet Chick and, man, have I missed our coffee!!! On this day I was helping serve our to-go Froze's, they have been a big hit for us at Lil Sweet Chick!!!
Key pieces:
Friday
Having a little outdoor space during quarantine has been amazing.
Most mornings I brew up some Ludlow Coffee Supply and listen to music (Bakar, West Side Gunn, Jay Electronica, Khruangbin and Solange have all been on heavy rotation) before I start to jump into emails or phone calls.
Key pieces:

See more men's streetwear style and outfits, worn by real guys, like this Midwestern designer, SF-based stay-at-home dad, men's fashion writer stuck in DC, and NYC creative.