8 Summer Beach Essentials For Guys
Sun, Sand, and the Perfectly Packed Beach Bag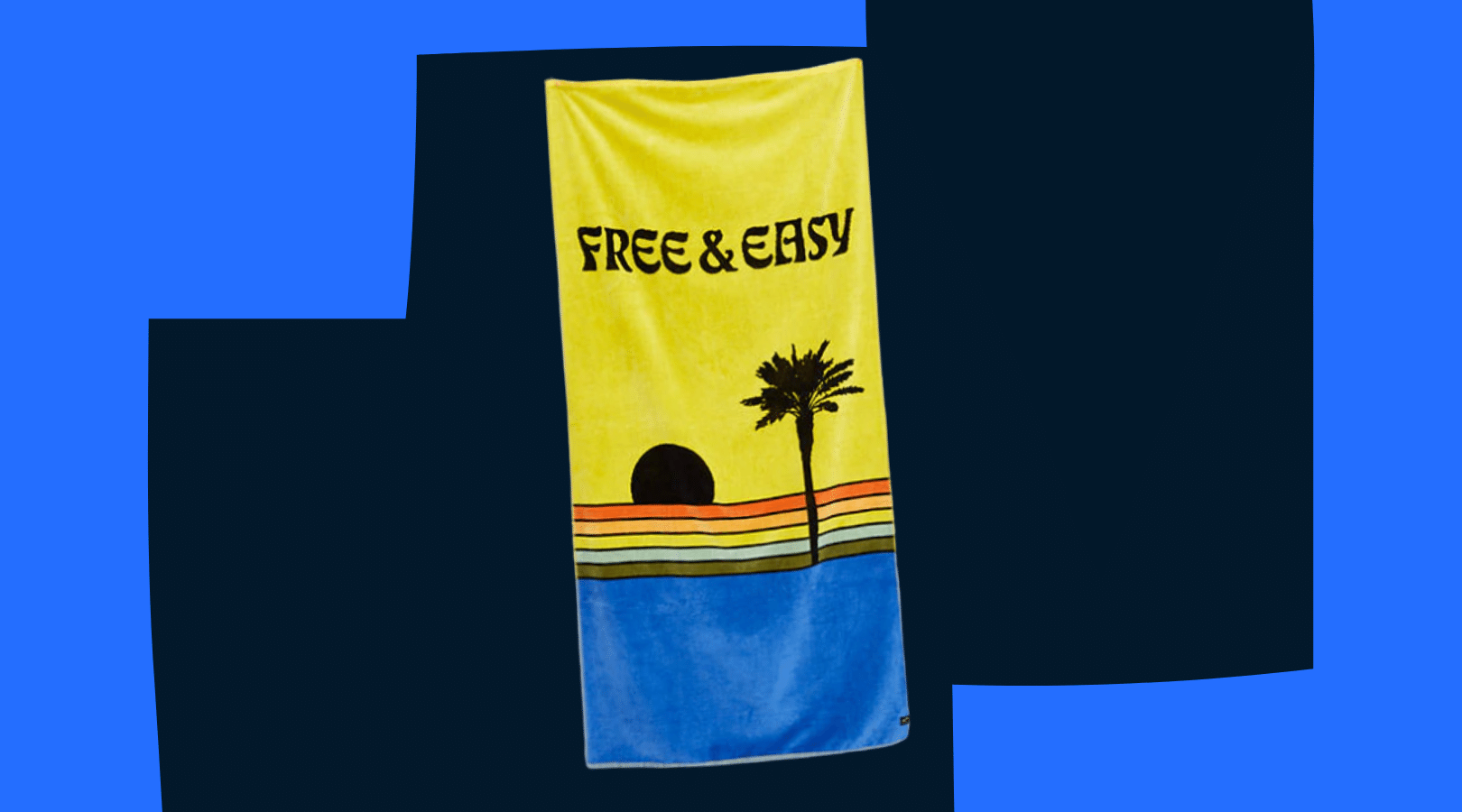 Predicting it now: beaches are going to have a moment this year.
With pandemic restrictions lifting, the sandy beaches of…wherever you are (an ocean? a lake? who cares!) will be this summer's #1 hot spot.
So, we're here to help you look and feel your best for hot boi summer.
The bulkiest item should be the 12-pack of beers you're bringing, and those will be getting recycled on the way home anyway. Who wants to lug around a heavy tote bag of stuff you're not even sure you'll need? Nobody.
For the beach (or pool!) day essentials guys need, check out this #SGapproved list.
Below, the 8 beach essentials to pack for Summer 2021: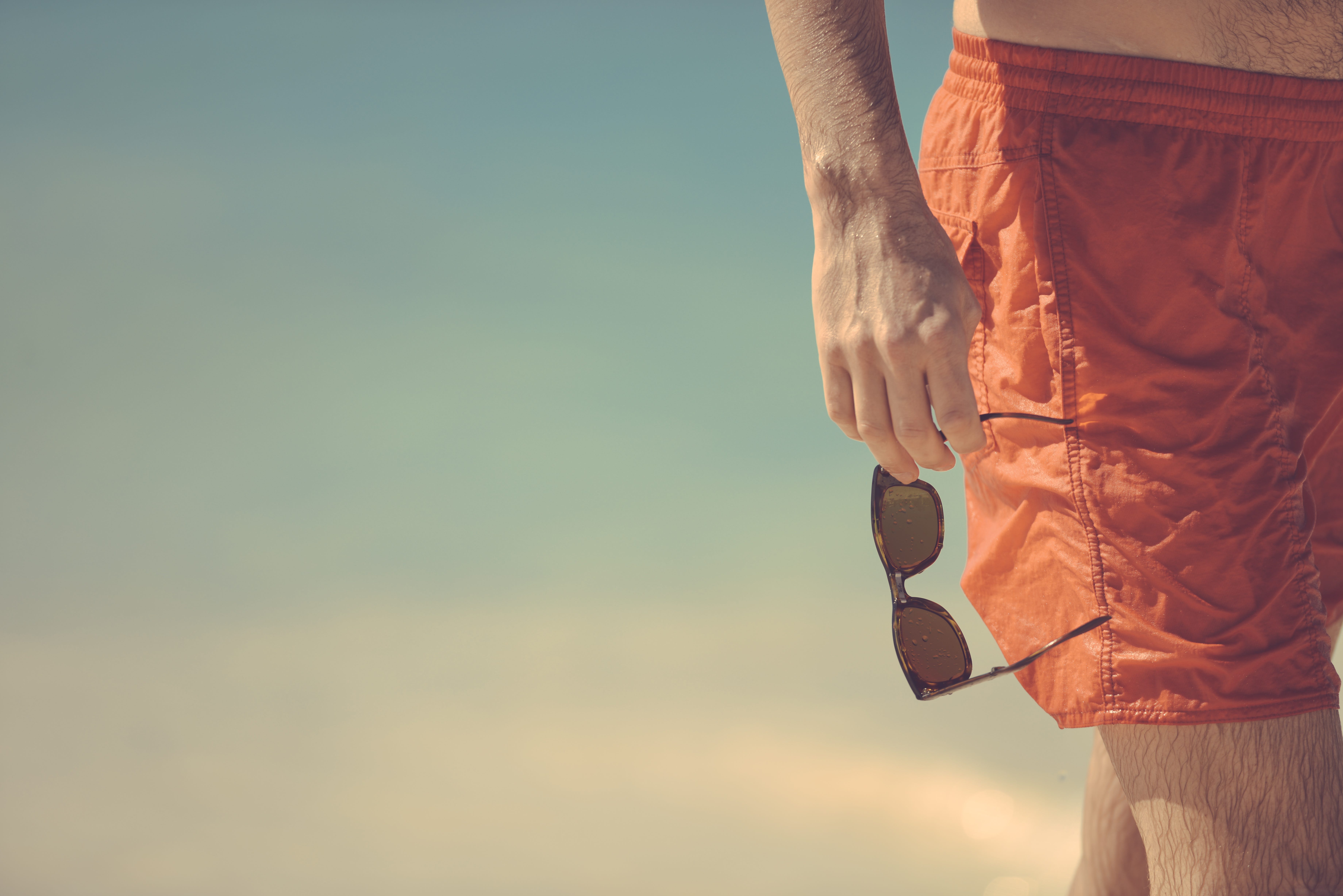 1. Sunscreen!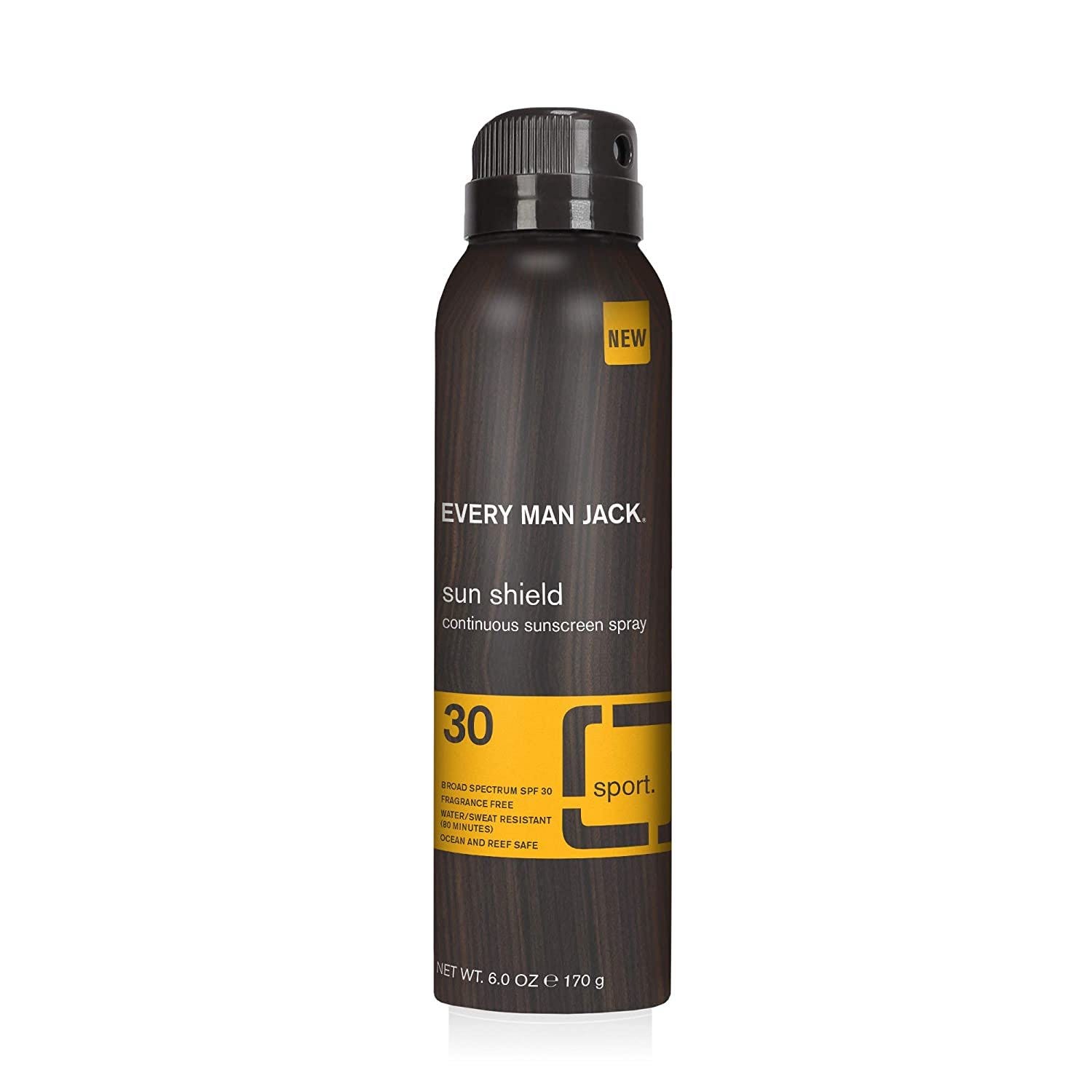 SG Says: There are beach essentials, and then there are BEACH ESSENTIALS. Sunscreen falls in the latter camp.
RELATED: Yes, Drinking More Water Is *That* Good for Your Skin
It's literally crazy how many bottles of sunscreen we pull out of friends' bags that look like they were purchased pre-Y2k.
That sh*t expires, guys!
And with all the advances in formulation and application these days, there's no excuse not to be protected.
As for what to look for? Grab one bottle for your face, and one for the rest of your body. Spend a little more on your face sunscreen in the same way that you (hopefully?!) spend a bit more on your face moisturizer and face wash than you do on your body wash and body lotion.
Shop #SGapproved sunscreen for your body:
Shop #SGapproved sunscreen for your face:
2. A stylish beach towel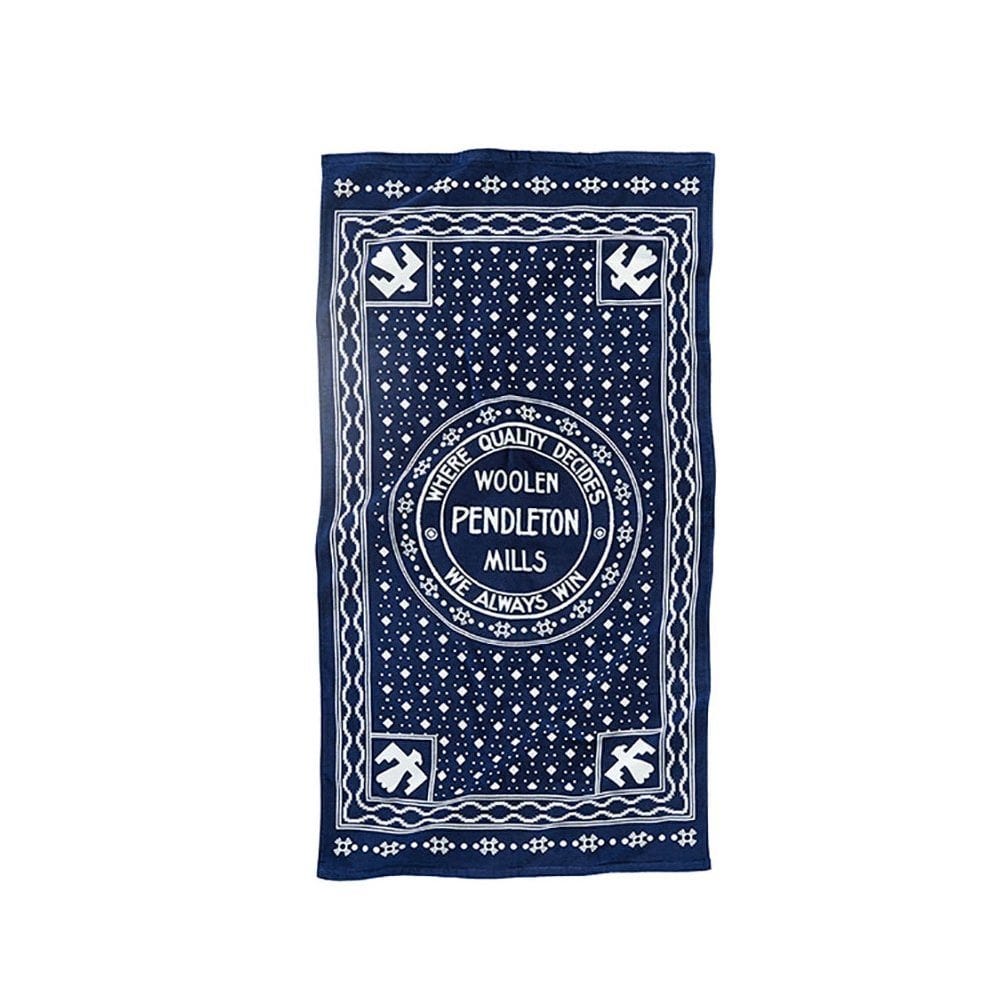 SG Says: Sure, you could use whatever beach towel your mom sent you off to summer camp with when you were a kid.
But! Spreading out a towel that's chic af is one of those, "This guy has his act together" moves that women low-key love.
Shop #SGapproved picks:
3. A durable tote bag
SG Says: A canvas bag you can throw over your shoulder offers the perfect balance of beach day utility, durability, and yes, masculinity. We get that a straw tote isn't necessarily for you!
Wet trunks and sandy flip-flips? Throw 'em in there without thinking twice.
Shop #SGapproved picks:
4. beat-up-able sunglasses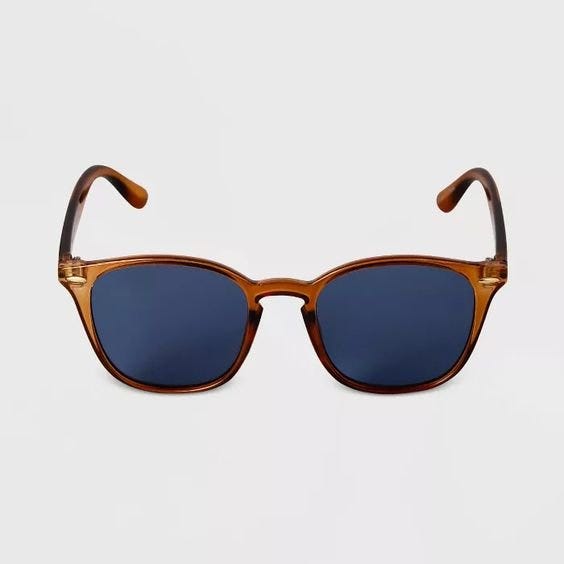 SG Says: You probably won't forget to wear sunglasses as you leave the house to head to the beach or pool, but do you really want to wear the nice sunglasses you are trying to make last through August without breaking or losing them?
That's why stuffing a cheap-o "on call" pair in your bag is a summer beach essential.
Wayfarers with a plastic frame are ideal for not worrying about sand, chlorine, or an errant foot during an especially lively game of sand volleyball.
Shop #SGapproved picks:
5. An easy-breezy coverup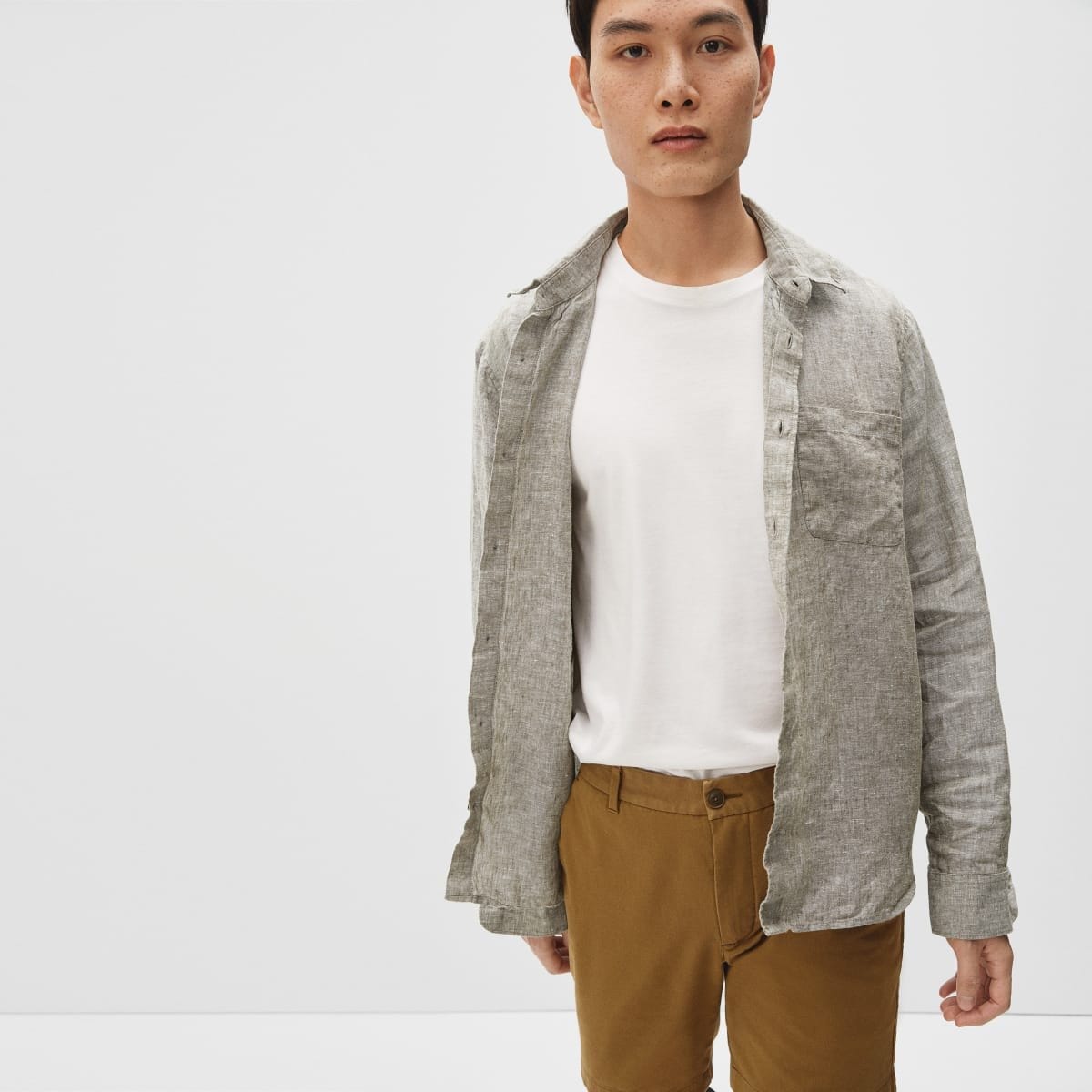 SG Says: Sure, you could just wear a t-shirt to and from the beach, but a button-down shirt in linen sets you apart, style-wise.
Even if you're not wearing one while lounging, putting one on to hit the snack stand or bathrooms means you get to cover up the hard seltzer belly growing.
Don't spend too much on this item, or go with anything too structured. This shirt is meant to be beat up, so don't be precious with your purchase!
Shop #SGapproved picks:
6. Functional flip flops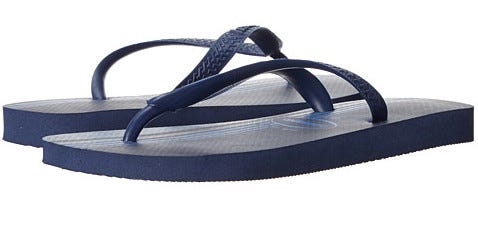 SG Says: It feels like you guys think we're anti-flip flop in an all-encompassing, comprehensive sense.
Which is not true! Summer days spent at the beach or pool are the exact right time to wear flip flops.
Keep a pair in your beach bag and change into them when you get out of the car at your hydration destination. (Pssst, this is a great time to put on your sunscreen, too.)
It should be noted, however, that a pair of slides works just as well and have the added bonus of actually being in style right now. But y'know, when in Rome and all that…
Shop #SGapproved picks:
7. A beach hat with a brim
SG Says: A good hat can be the unsung hero of your day in the sun. It's easy to forget to reapply sunscreen, and sunglasses only protect so much of your face.
This summer, Team SG is partial to a man in a bucket hat, but of course a simple baseball hat will totally suffice.
If you've ever wanted to indulge in that #floppyhatlife without worrying you look like you're cosplaying Gilligan's Island, though, now's the time.
Shop #SGapproved picks:
8. Sun-safe hair product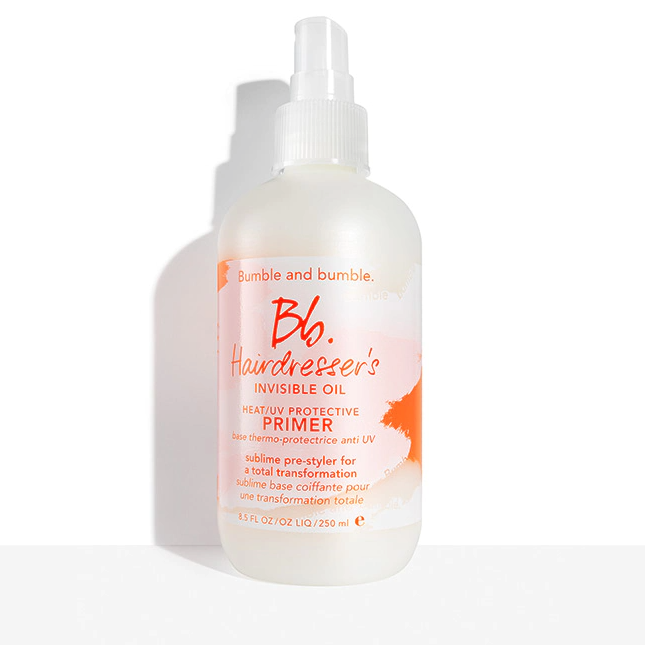 SG Says: Multi-task during your time in the sun with a product that moisturizes your hair like Bumble and bumble's invisible oil primer.
You're already working on your tan, so you might as well use some of that heat to nourish your locks.
If your hair is particularly dry or brittle, using this leave-in treatment will keep your head from looking like a bird's nest at the end of the day, while providing UV and heat protection to boot.
As for après-sun?
Hairstylist Vaughn Accord recommends a tonic for your hair and scalp. You want something that "soothes the scalp and moisturizes hair after a day of sun and saltwater," says Accord.
Shop #SGapproved picks:
***
Want more summer shopping inspiration? Check out the swim trunks and linen shorts to add to your summer wardrobe.