The 8 Travel Essentials Every Stylish Guy On-the-Go Needs
Get packing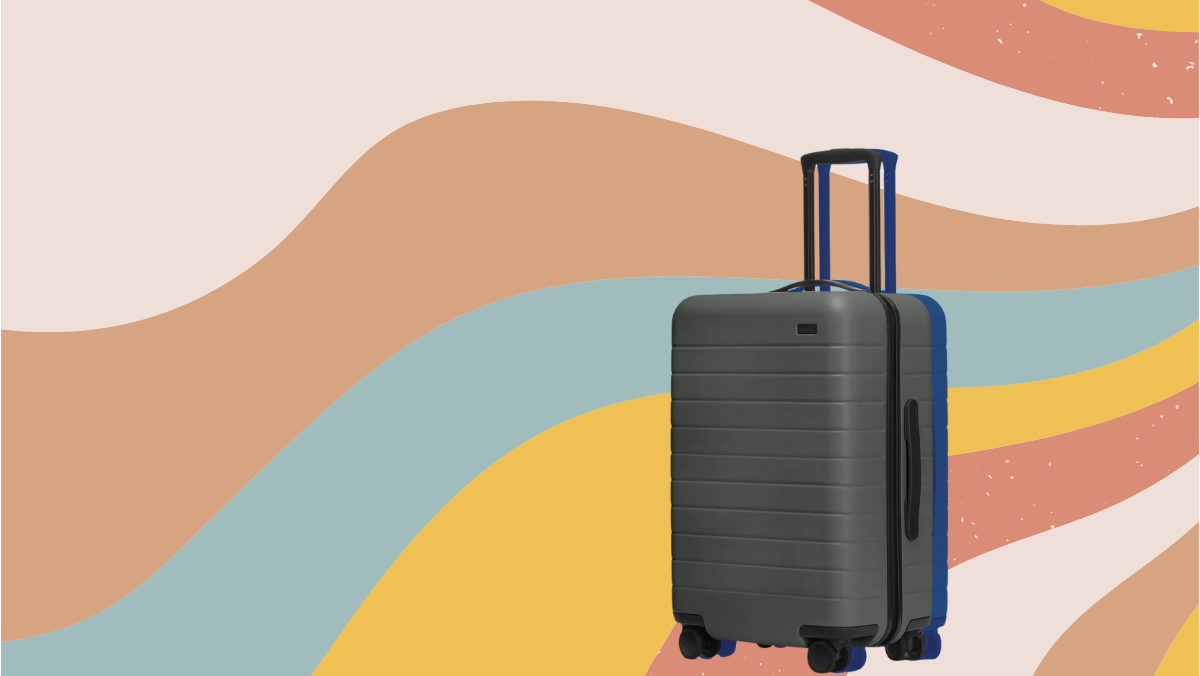 I've always been an optimist—a glass-half-full kind of gal. I always try to look presentable while traveling because, well, you never know who you might sit next to at the airport bar. I put on makeup, brush my hair and dress like an adult for planes, trains…even the occasional Megabus.
My goal is to be like a celebrity in one of those airport style roundups in a glossy magazine: Elegant, organized and stylish AF.
Whether or not you're looking for love while traveling, the universal truth about traveling well is that we (you, me, men, women, the world!) want to feel comfortable and look presentable.
I've finally nailed down what works for me—the good news? My go-to outfit and travel essentials have great-looking menswear equivalents. Pants with an elastic waist? Check. Cotton top? Check. Slip-on kicks? Obviously.
Below, 8 travel essentials for stylish guys: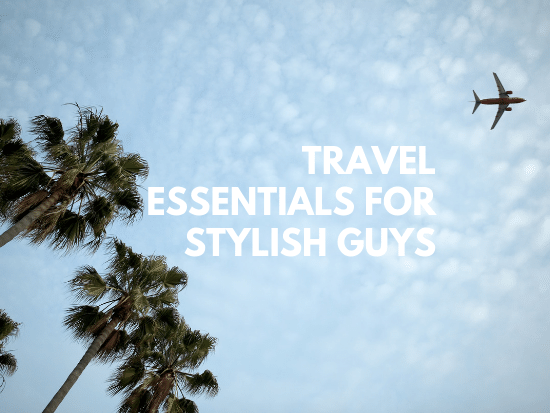 Here's what to wear/bring/pack in case you sit next to me and we fall in love, and what to bring in case you don't and things get dire…
1. AN ALMOST EMBARRASSINGLY SOFT T-SHIRT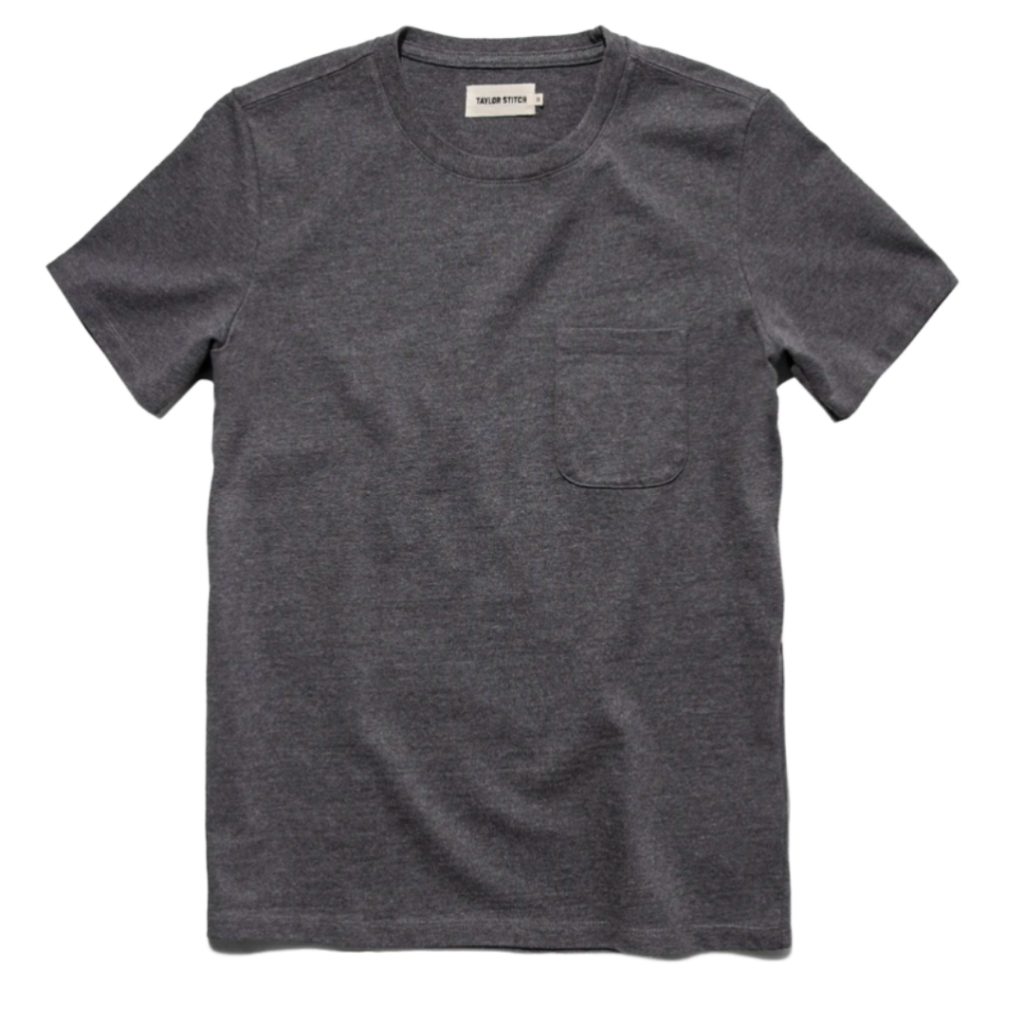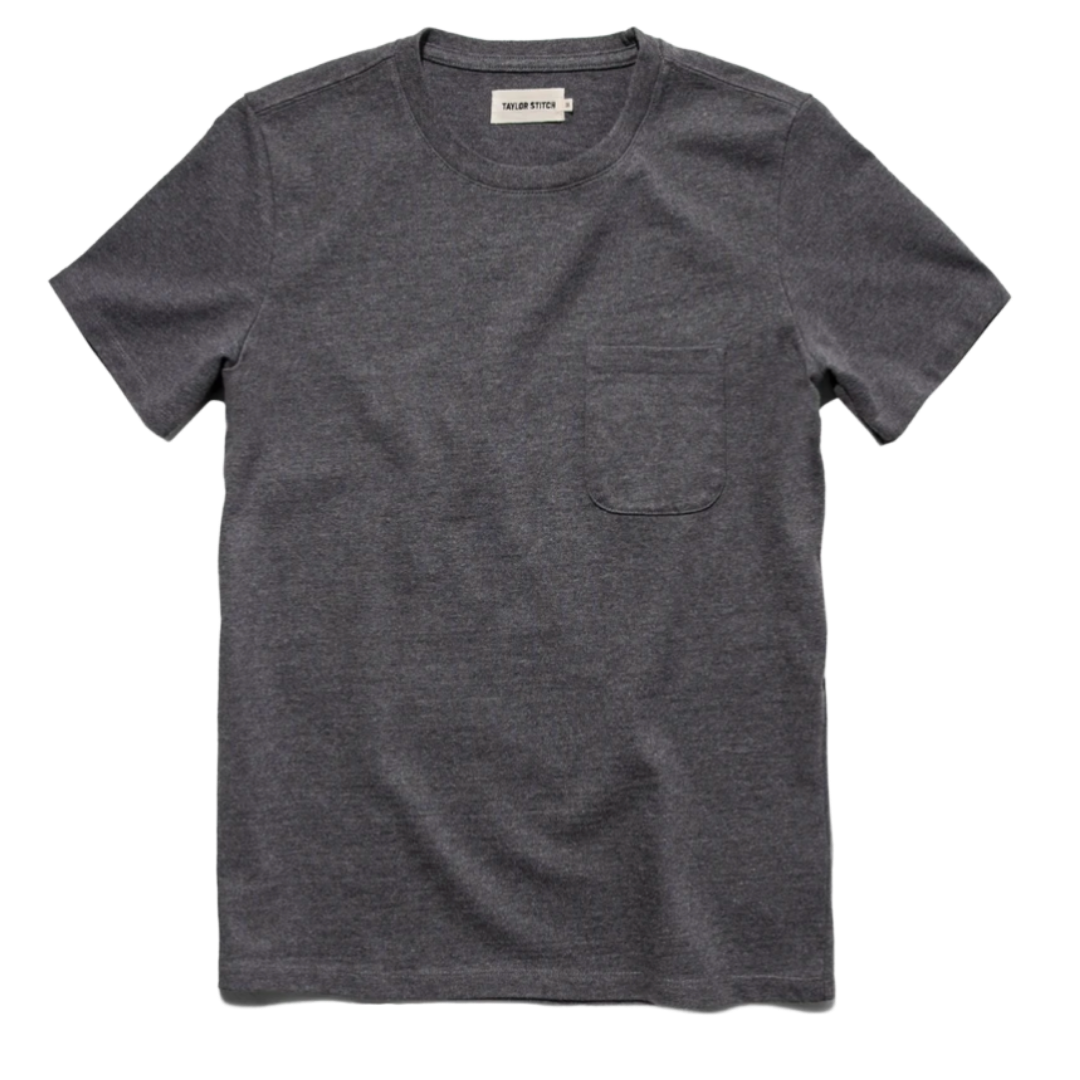 The first travel essential is, naturally, a piece of clothing you should have anyway!
Get ready to throw around the words "so [seven letter expletive] soft" when wearing this Taylor Stitch style.
Like, it's so soft. That's why this tee (and suitable subs!) ranks number one in my list of stylish travel essentials for guys on the go.
Shop more #SGapproved tees:
2. EASY-ON/EASY-OFF SHOES
slip-on sneakers: Vans
Vans are back in a big way, and with good reason. They're a footwear icon, and depending on the style can go as trendy or classic as you are. I like this all-white canvas pair for spring and summer as a "go everywhere" kind of shoe.
Laced sneakers you can easily slide in and out of obviously work for this travel essentials list, too, but don't be afraid to upgrade your travel look with loafers or espadrilles.
Shop more #SGapproved slip-ons:
3. COMFY PANTS THAT LOOK REALLY GOOD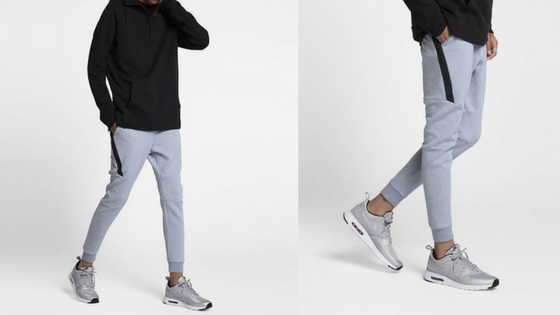 joggers: Nike
Do not, under any circumstances travel in shorts, please. It's not a good look and, like, think of all the butts and thighs that have come before you to splay themselves on that seat.
I have it on good authority (aka my well-dressed friend Jerry) that these pants are the bomb and they even look slick enough to wear out to a meal upon arrival at your destination.
Shop more #SGapproved joggers:
4. SOCKS BECAUSE YOU CAN'T BE BAREFOOT AT SECURITY
no-show socks: Stance
For airport travel especially, socks are a must. Even if you're TSA pre-check..you never know when you're going to get selected for a random check after all.
Stance socks are a great go-to for men and women alike. Obviously a pair of no-shows are perfect for wearing with the above slip-ons and plenty of other trip-worthy shoes, too.
5. A CARRY-ON WITH ALL THE HANDLES AND MANY POCKETS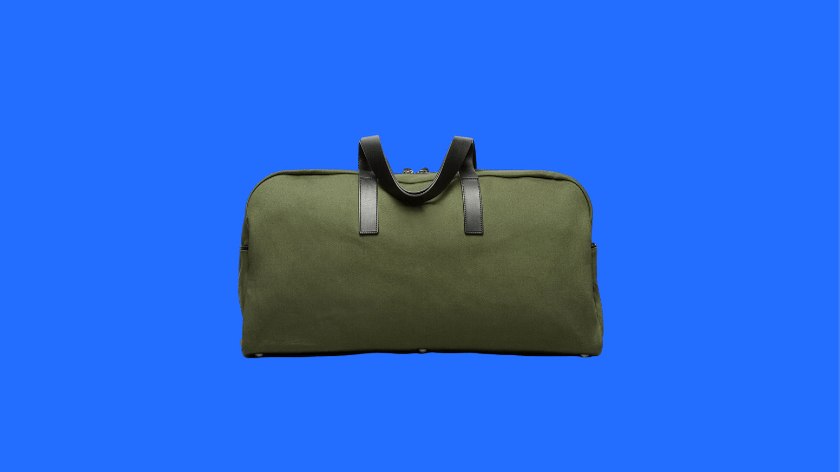 We've already mentioned Away as a great roller option, so I'll recommend the virtually indestructible and crazy-affordable Everlane twill duffel if you're needing something smaller.
This bag can be carried by hand or over your shoulder, which makes it perfect for stuffing into the overhead bin or the trunk of the car.
Plus, it has an outside pocket for those bits and bobs you need close at hand which I love.
Shop more #SGapproved bags:
6. CORDLESS, FUSS-FREE HEADPHONES
I've become super-reliant on my Bluetooth headphones so that my podcast listening goes uninterrupted while I'm tossing my bags here and there and getting settled in my seat.
These ones from Bose can double as workout earbuds perfect for the hotel gym, making for a worthy investment.
More options:
7. A "TRAVEL ONLY" PHONE CASE
I always like to be prepared for a "worst case scenario" while traveling. Which is to say, being stuck on the runway for hours or getting to cruising altitude and finding there's no power at my seat, no Wifi in-flight, and a broken entertainment system.
A phone case that charges and can act as my little TV is essential.
8. THE JUST-IN-CASE COCKTAIL KIT
carry-on cocktail kit: W&P Design
Okay, so I know these expensive little kits have been on virtually every gift guide and travel blog ever, but I'm going to justify the inclusion here with two thoughts:
The first is that a Moscow Mule is like the sophisticated, adult version of everyone's favorite free in-flight drink: Ginger ale!
And the second is to save this for when you sit next to someone great (me!) and want an excuse to chat them up.
***
Okay, okay, and a few more travel essentials that aren't exactly stylish but definitely necessary if you're traveling especially long distances:
1. A luxurious travel blanket and sock set gives your economy seat a touch of first class (more on looking good after a long economy flight here).
Tip – Unless it comes packaged in plastic, do not use the airline-provided blankets. They are the biggest germ-spreaders.
2. A cashmere hoodie upgrades the style quotient of the most simple of travel outfits, and keeps you blissfully comfortable even in hour 10 of traveling through the clouds.
4. Block light and prevent that "smushed eyeball" feeling with this raised eye mask.
5. Catch up on all the books you meant to read this year on a Kindle – perfect when the movie selections are less than stellar and/or the lights are dimmed and you don't want to bug your neighbor with a glowing iPad.
6. Spritz this spray on your face and neck – early and often – to keep your skin hydrated and happy.
7. Keep swollen ankles at bay with compression socks. Yes, really.
8. Airplane food is…not great. Pack a few healthy snacks to keep hanger at bay.
Tip – Eat a hearty meal at the airport, and bring a bottle of water on the plane. Those little cups they hand out aren't going to keep you hydrated.
9. Anti-bacterial wipes to wipe down your bag and laptop (after security) and arm rest and tray table once you're in your set.
10. These mini-toothbrushes are a lifesaver for post-travel freshening up.
***
Ready to upgrade your on-the-go wardrobe?
Clothes make you feel like a million bucks no matter where you're headed jump starts your confidence, but shopping for them? That can be a pain.
If you're ready to invest in some new clothes for your wardrobe but dread the thought of shopping for them…consider having Team SG shop for you!

We can curate an online shopping list just for you that fits your budget, your body type, and your lifestyle.
Let us rescue you from shopping fatigue and sartorial apathy. You'll receive personal attention and care that will make you feel like the best version of the awesome guy you already are! Ready to seriously improve your closet and your confidence? Give us a shout.