How to Wear Penny Loafers: A Guy's Style Guide
Back and better than ever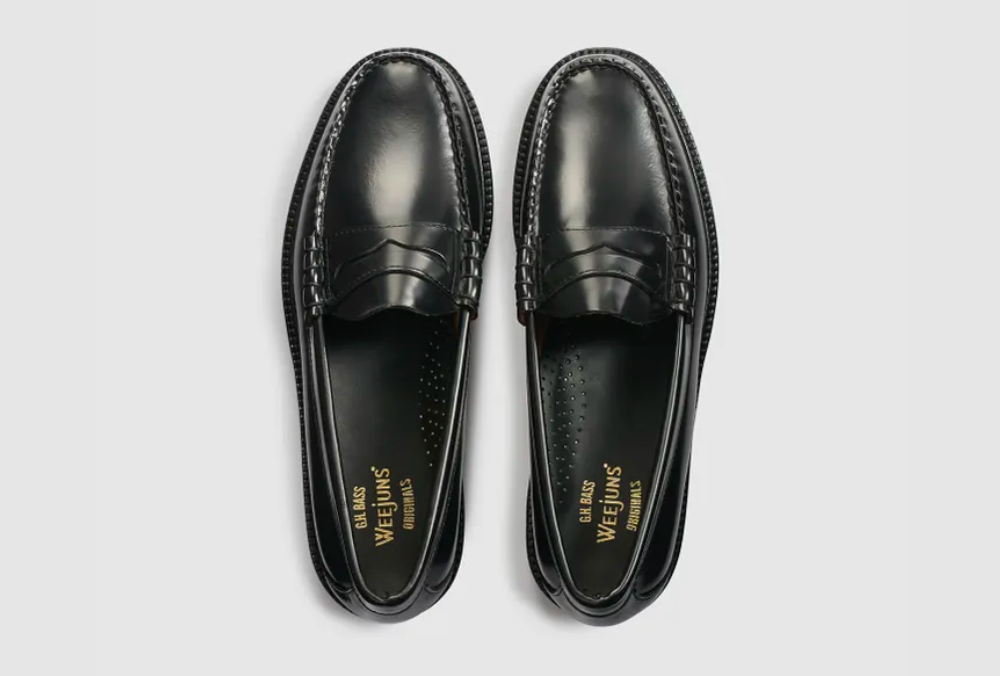 We hear it from guys all the time. You want to expand your footwear repertoire, but keep falling back on old standbys.
Of course, there's nothing wrong with a chukka boot or white sneaker, but it's good to switch it up from time to time, too!
Enter: penny loafers.
Penny loafers strike that retro-yet-timeless vibe that looks so good on guys.
Plus, these shoes are quite literally effortless (slip on! no laces!), and you can dress them up or down. Really, there isn't any good reason not to add a pair of penny loafers to your shoe collection.
Below, learn why Team SG loves a man in a loafer, and see how to wear penny loafers in more outfits.
In this guide to men's penny loafers, you'll discover:
What is a penny loafer, anyway?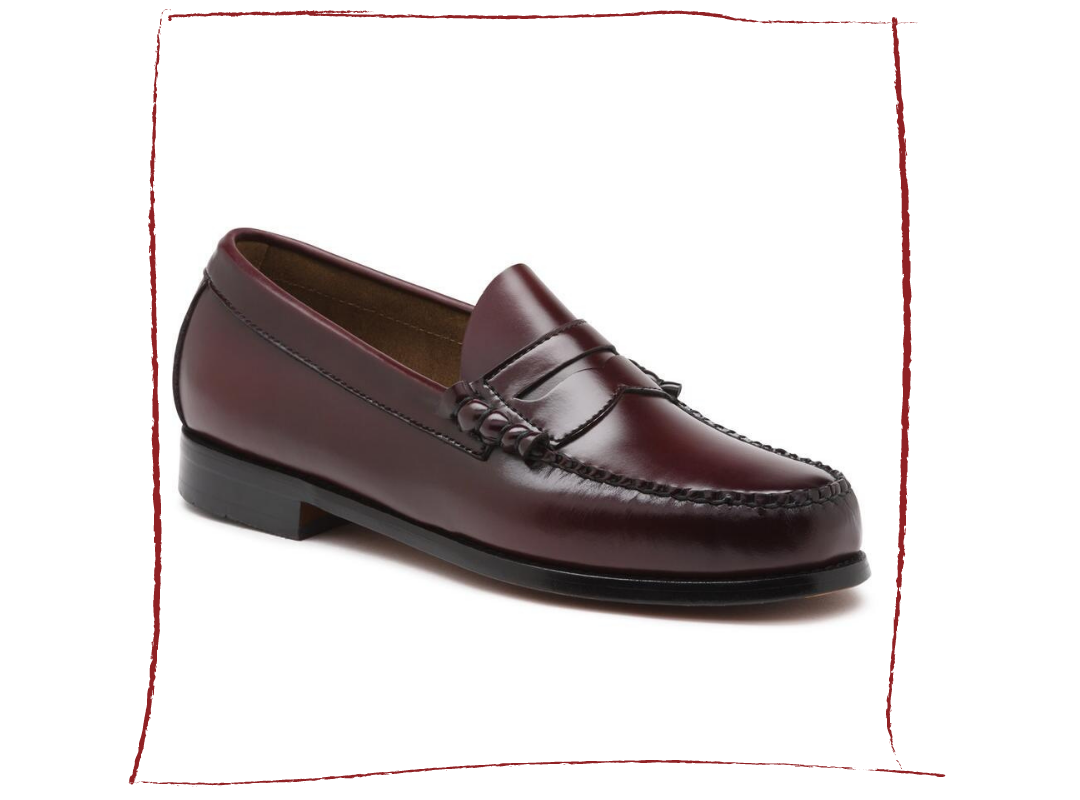 Relatives of the penny loafer include plain loafers (usually made of leather), tuxedo loafers (perfect for black tie events), Italian loafers which have a metal strap across the top, and driving moccasins a more casual shoe, worn at home or driving a sports car in some European country.
The penny iteration came to be in the 1930s. John Bass (of G.H. Bass…maybe you've heard of 'em?) decided to add a stylish strap to the basic loafer, creating a new look that he called "Weejuns."
Why are they called penny loafers?
The Weejuns' strap had a design looking like a pair of lips, and people would dress up their shoes by putting small items – like pennies – in the strap.
Some would even use the penny at a pay phone for emergency phone calls home.
(Note for Gen Z: Pay phones are what millennials used to let their parents know they were ready to be picked up at the mall)
Are penny loafers in style?
This isn't your dad's penny loafer… Okay, actually, it is, but it's time you stopped thinking of it like that.
Given the penny loafer's ability to look even more stylish sans socks, and also its throwback vibes, it's time to get onboard with this footwear for the future.
Right now, there's also a thicker, lug sole style that gives a new spin to a timeless shoe.
This is more trendy, so feel free to go with the more classic style if that's more "you."
You can always mix it up with penny loafers that come in suede, or swap out the pennies in favor of some playful tassels.
Why penny loafers deserve a place in your wardrobe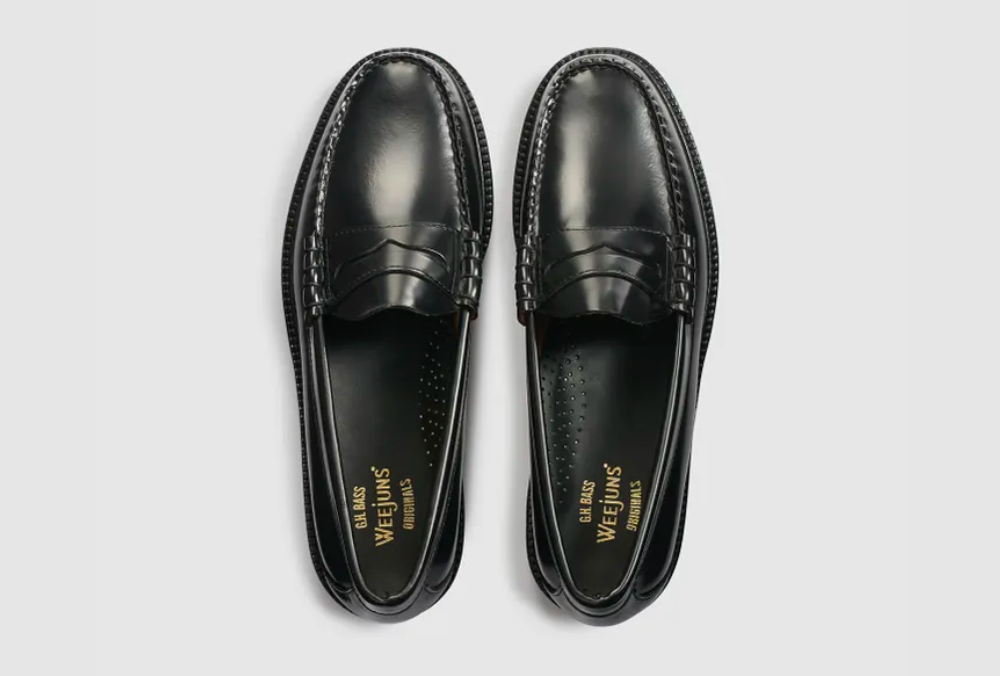 While the penny won't get you very far these days, the style has stood the test of time – and for good reason.
The shoe is a great addition to your wardrobe – wear it instead of sneakers with jeans or chinos, or instead of a dress shoe with summer-weight suits.
And of course, swap out the boat shoes to wear a penny loafer with shorts for a truly stylish summer look.
Don't be precious with your loafers – just wear them like you know how good you look (because I know you do).
Below, check out what to wear with penny loafers:
From work to play, you'll find this throwback shoe is ready for anything your wardrobe can throw at it.
MONDAY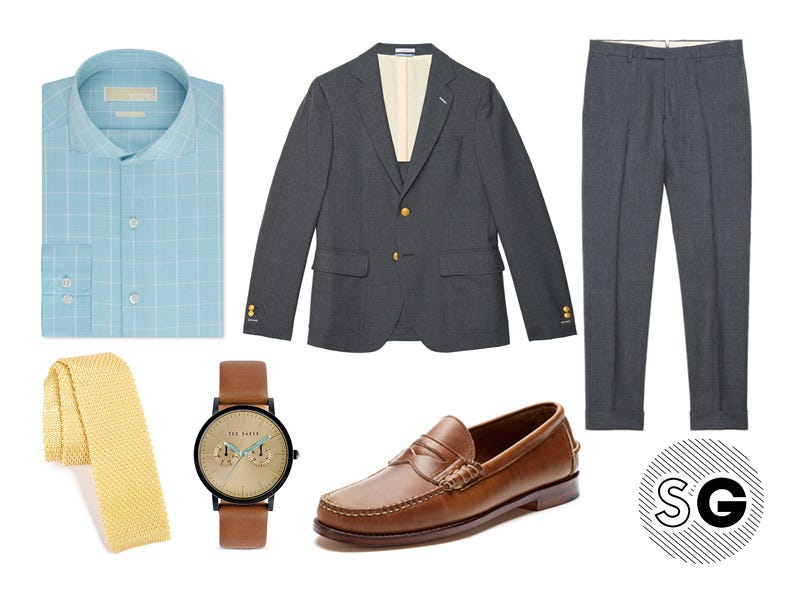 How to wear penny loafers to a job interview
Wear it well: Can you wear loafers with a suit? Of course! Just keep the proportions slim, so the effect is "smooth sophistication" not sloppy.
Go sockless (or no-show socks) for a debonair, laid-back vibe.
TUESDAY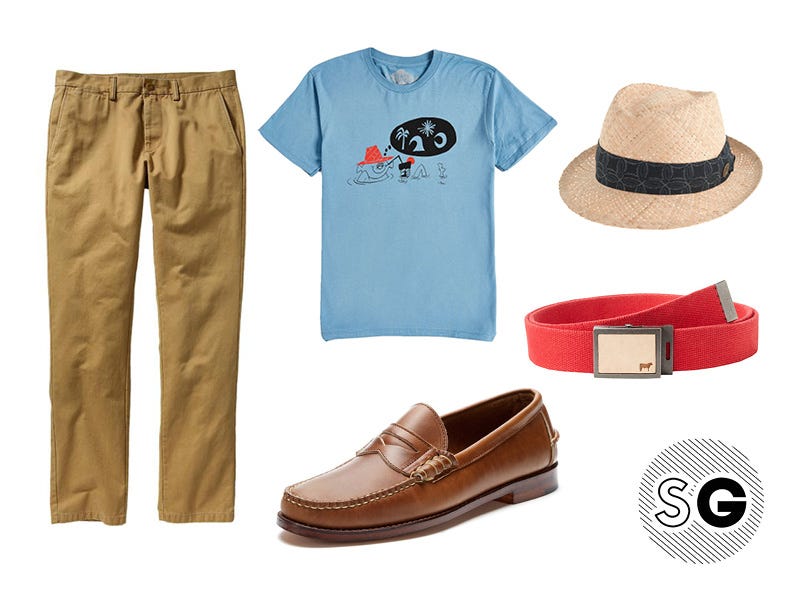 How to wear penny loafers in a casual outfit
Wear it well: Roll your chinos and pass the guac. This look is cool and casual, and could easily be worn with sneakers…which is exactly why penny loafers make for a fun and unexpected statement.
WEDNESDAY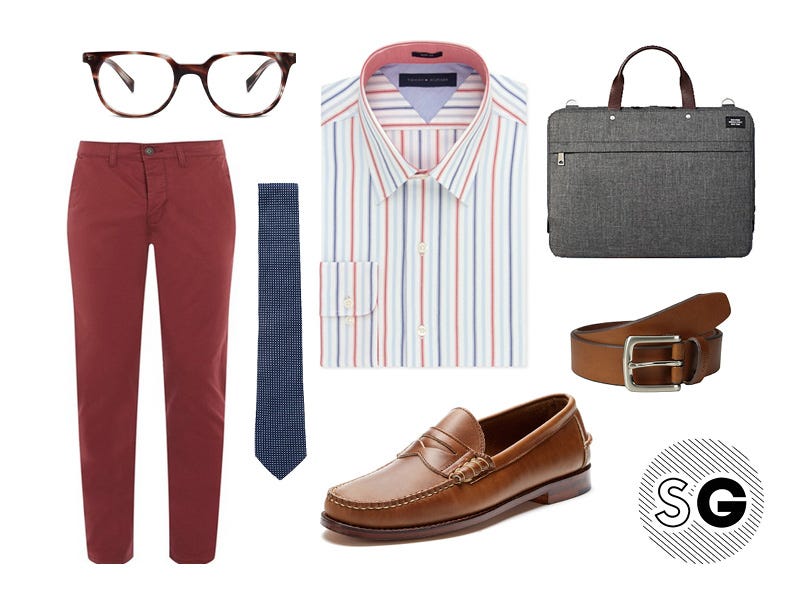 A penny loafers outfit for the office
Wear it well: Roll up your sleeves (here's a primer if you need it) and get to work, in this office-appropriate look.
Stick to no-show socks in the warm weather months for a little dress code-friendly ankle-flashing.
THURSDAY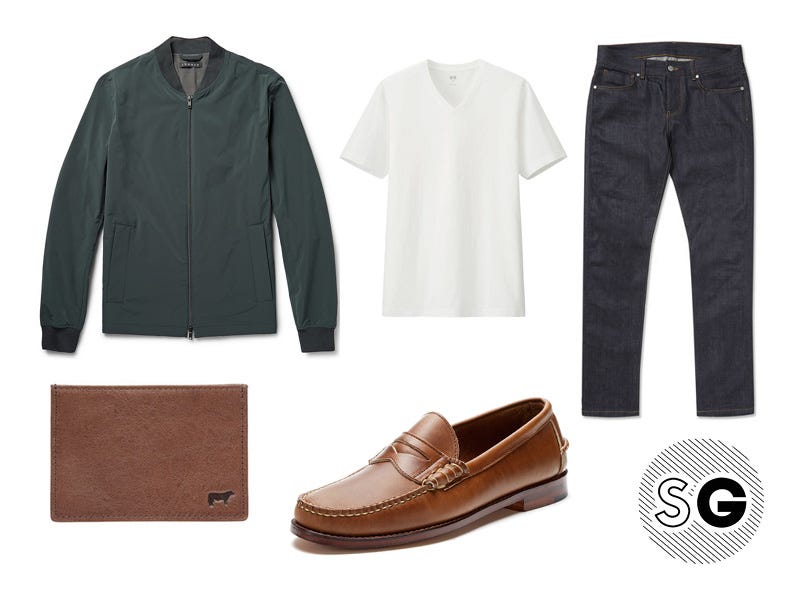 How to wear loafers with jeans
Wear it well: Cuff the jeans with your penny loafers and be sure to offer your bomber jacket to your date if the AC gets too chilly.
FRIDAY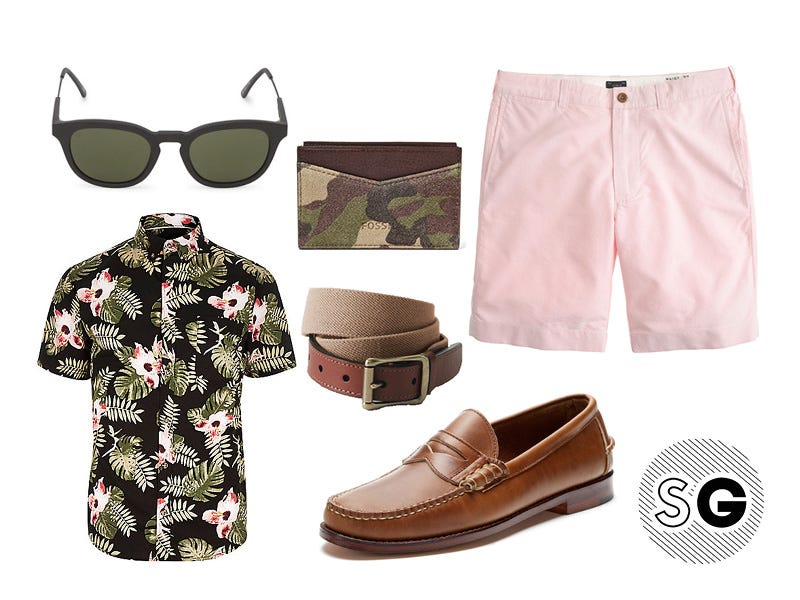 A penny loafers outfit idea for the clubhouse
Wear it well: Roll your short sleeves just so, while your penny loafers upgrade a shorts outfit for a perfect post-9 rounds beer with friends at the club.
Shop more #SGapproved loafers
Looking for more ways to wear your favorites?
Check out outfit ideas for your Chelsea boots, henley shirt, and chore coat.

Like a phoenix rising from the ashes, Gabi Meyers went from Team SG's first-ever intern to a trusted fashion editor and stylist. She currently lives in Chicago with a very cute dog.