What to Wear with Chukka Boots: Outfit Ideas for Guys
The best desert boots for men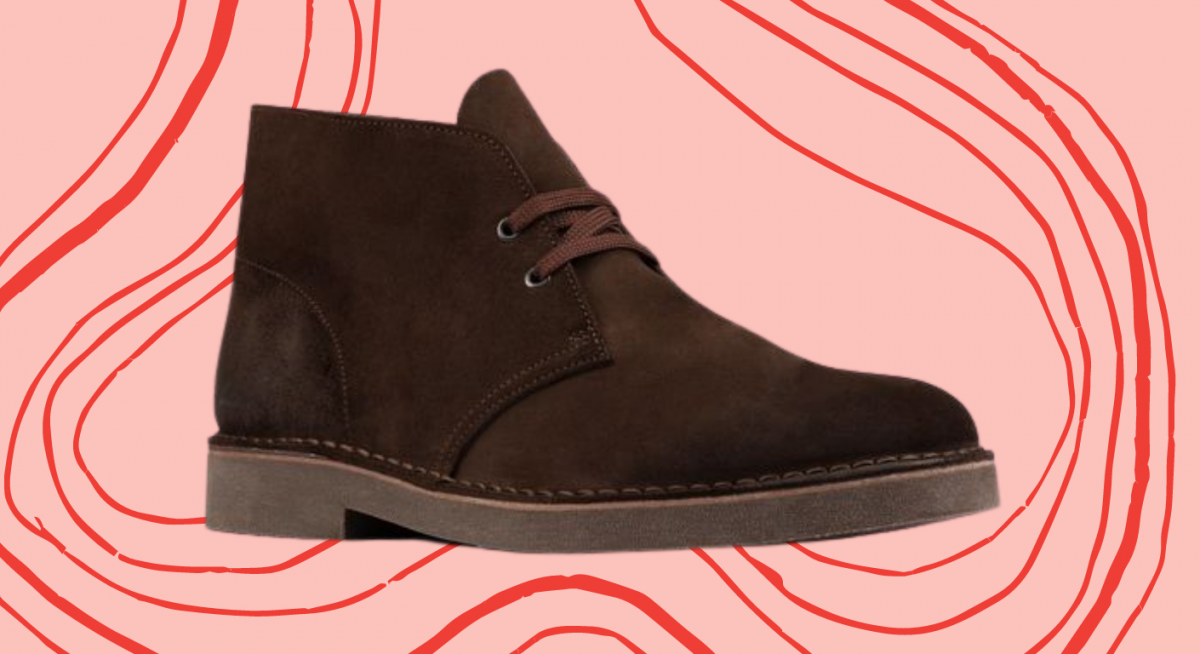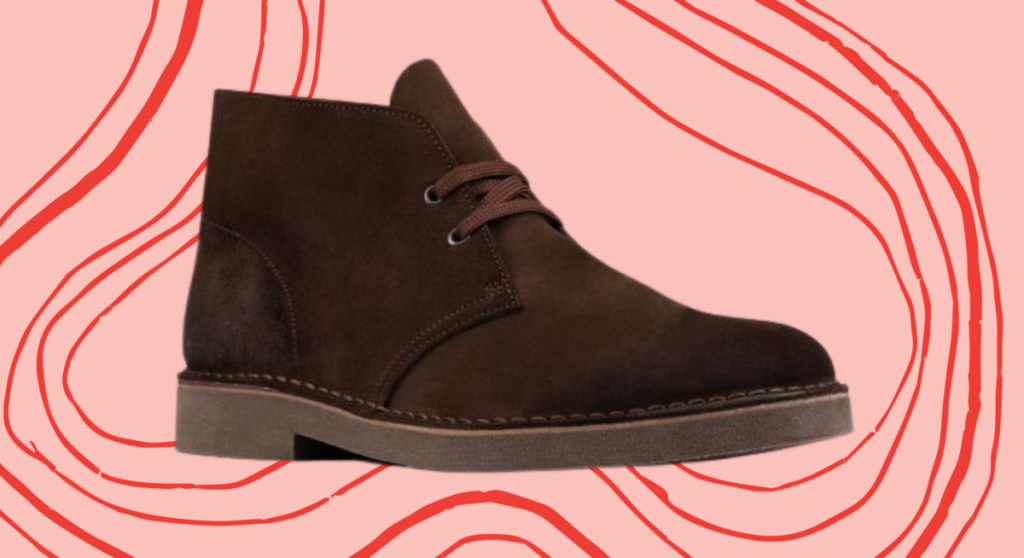 If I had to designate one shoe as the unofficial mascot of SG HQ—just one—it would be a chukka boot.
Yes, we love a Chelsea boot. And a classic white sneaker, too.
But there's just something about a chukka that tugs at our style heartstrings.
And that's why, today, I'm going to show you how to wear chukka boots in all different outfits.
Below, find:
What are chukka boots?
The tl;dr?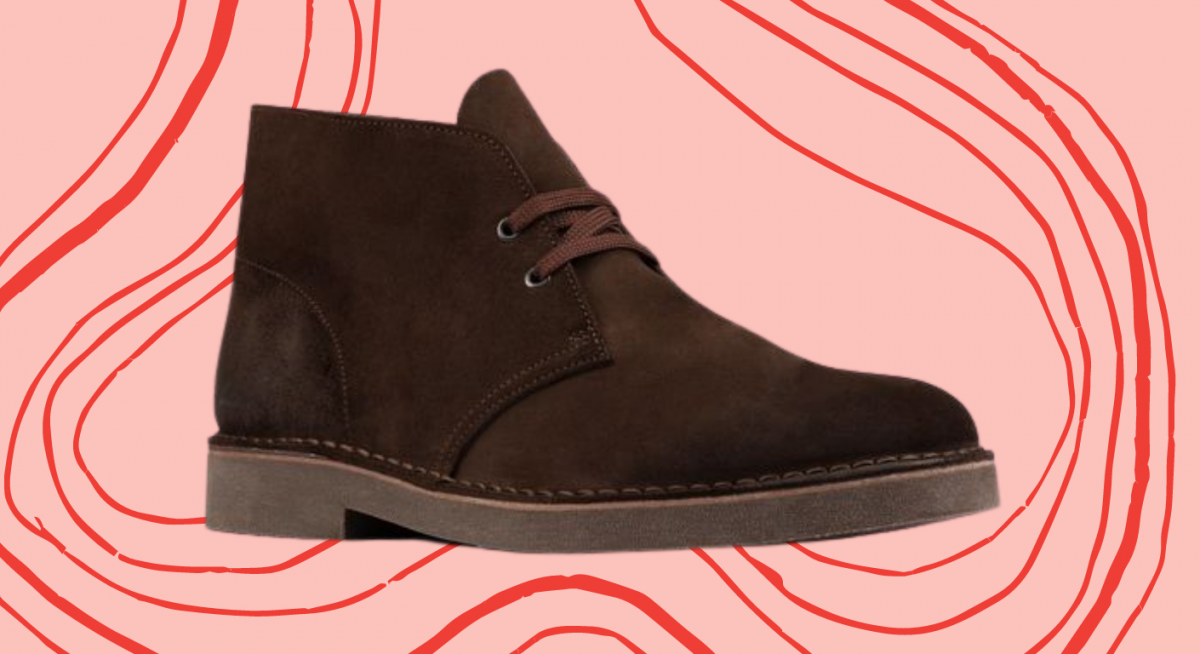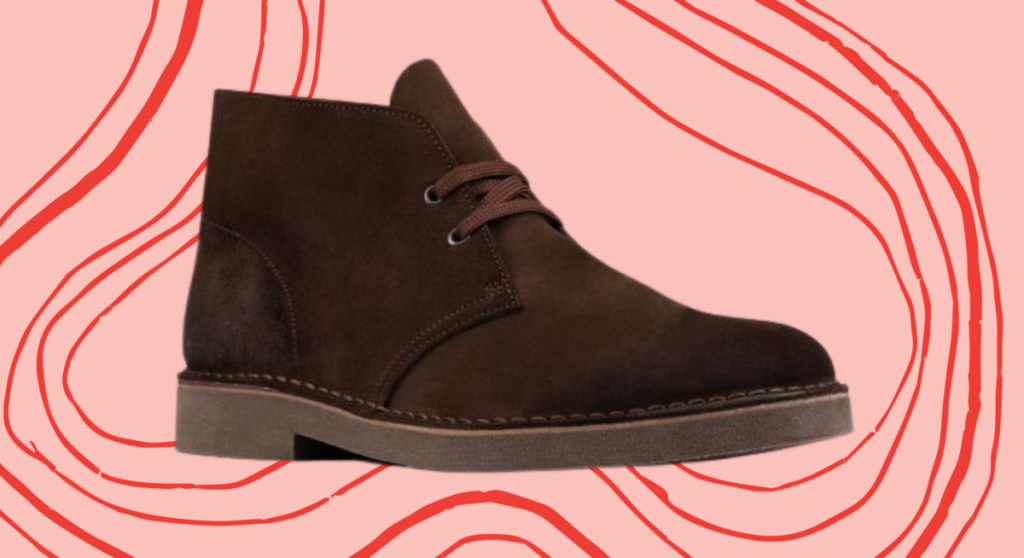 Chukka boots are ankle-high boots with suede or leather uppers, and open lacing with two or three pairs of eyelets. Generally, they've got leather or rubber soles.
Chukka boots never go out of style (at least, not as long as we've been doing this) and can be worn year round, making them a men's wardrobe all-star.
Plus, they work equally well mixed into casual or more elevated outfits, meaning they look great with basically everything you already own.
The beeswax leather pair below are desert boots, a type of chukka boots (sort of how an orange is a type of fruit, but not all fruit is an orange…ya dig?).
Are chukka boots stylish?
Bottom line? Yes!
The great thing about chukka boots is you can treat them like sneakers in terms of the type of outfits they go with. Meaning? Jeans, chinos, twill pants and cords are all great options.
You can also dress them up by trading up to dressier pants, or simply choosing a pair in a more luxe suede or leather.
The boot: Clarks
Easy to dress up or down, you'll be hard-pressed to find a shoe more universally #SGapproved by the whole team than the chukka boot. Chukka boots, or desert boots as they're also often called – great with jeans, it's a pretty foolproof look. Below are some ideas for how to wear them with dress pants, chinos, and more.
MONDAY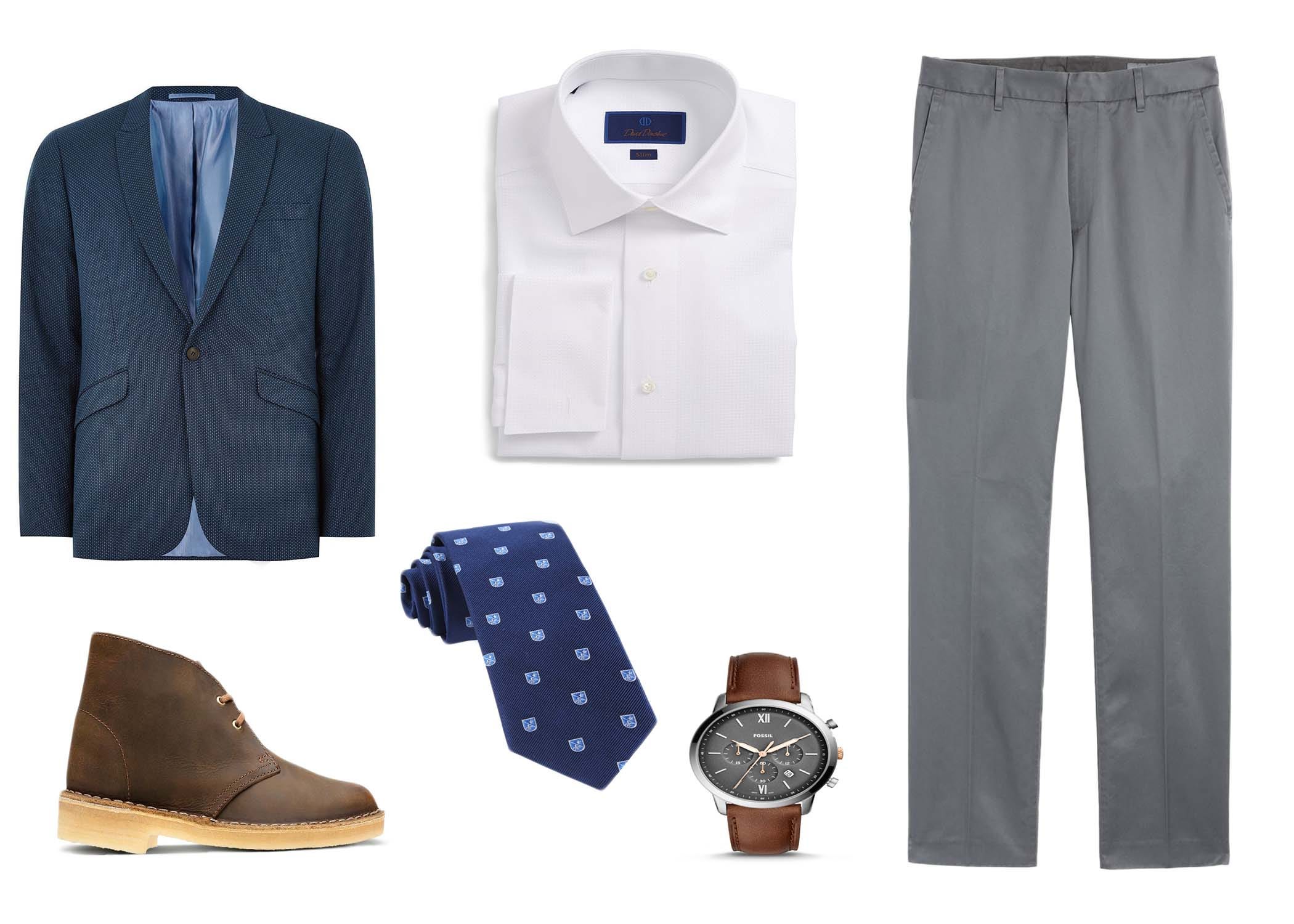 trousers: Bonobos | watch: Fossil | tie: The Tie Bar
Wear it well: You can work a chukka boot into your office workwear, so long as we're talking suit separates. With a full suit, they'd look just a bit too casual.
TUESDAY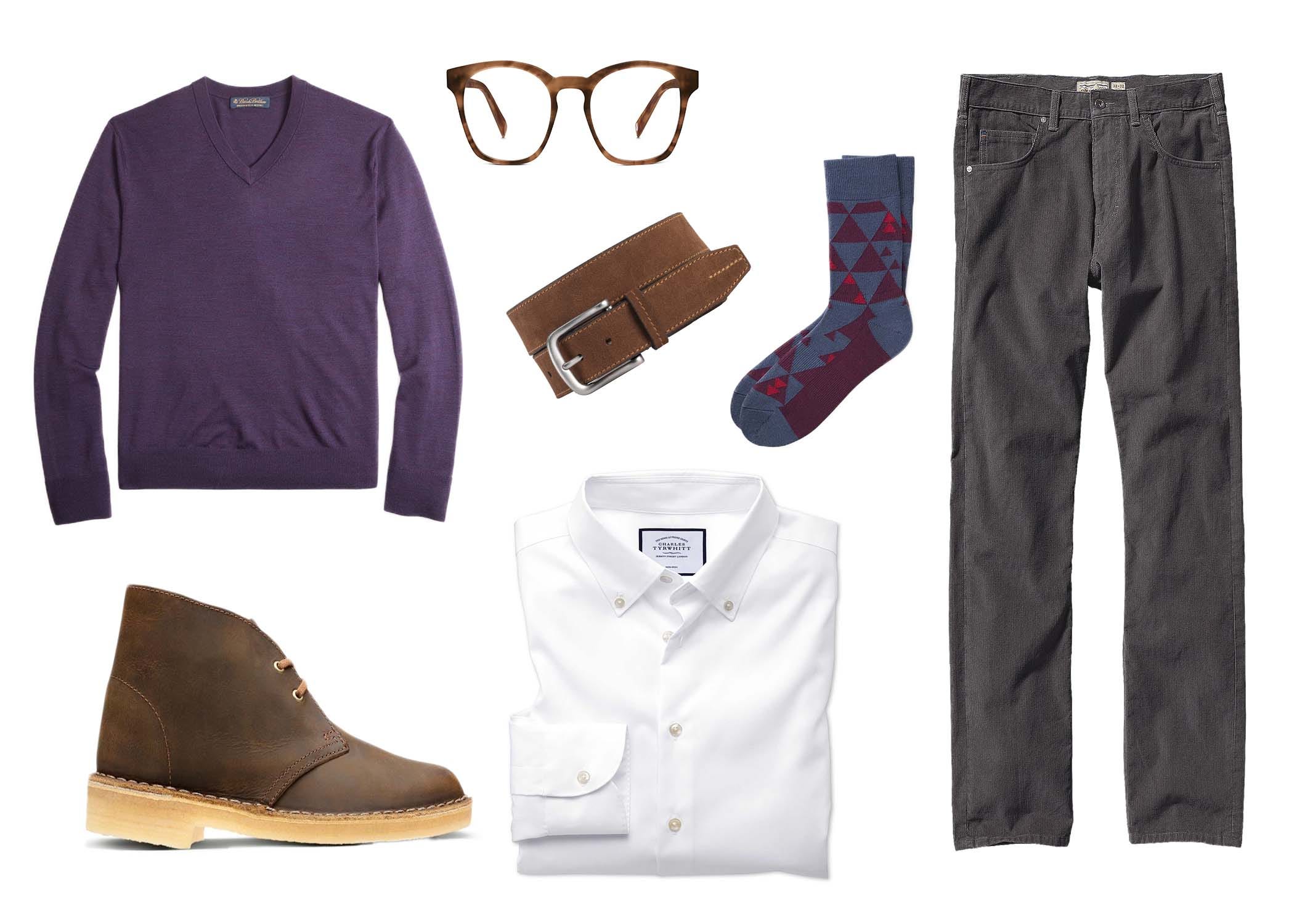 sweater: Nordstrom | shirt: Charles Tyrwhitt
Wear it well: Update your standard shirt + sweater combo with cozy cords for a cozy, cold weather lewk.
WEDNESDAY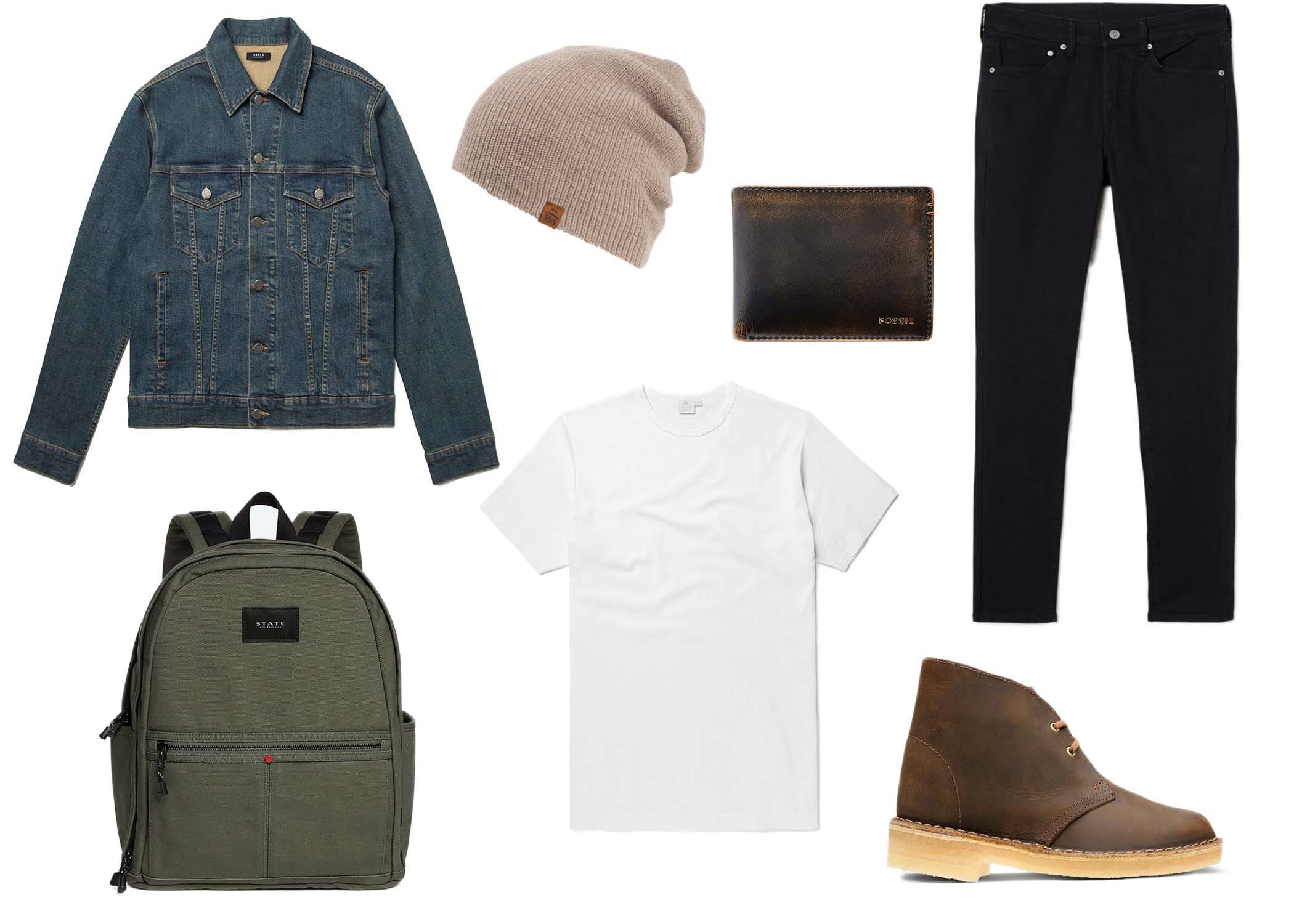 Wear it well: A rugged dark indigo jean jacket is an easy way to toughen up any outfit. Just be prepared for it to feel a little stiff for awhile, as this material needs time to naturally break in.
As you continue to wear your jacket, it'll fade and form to your frame (that's when it's really shines). As outerwear like this will never stretch, make sure to choose a size that'll you be comfortable wearing for the long run.
Once it gets really cold, add a sweater under the denim jacket, and a puffer over it for a cool, layered look.
THURSDAY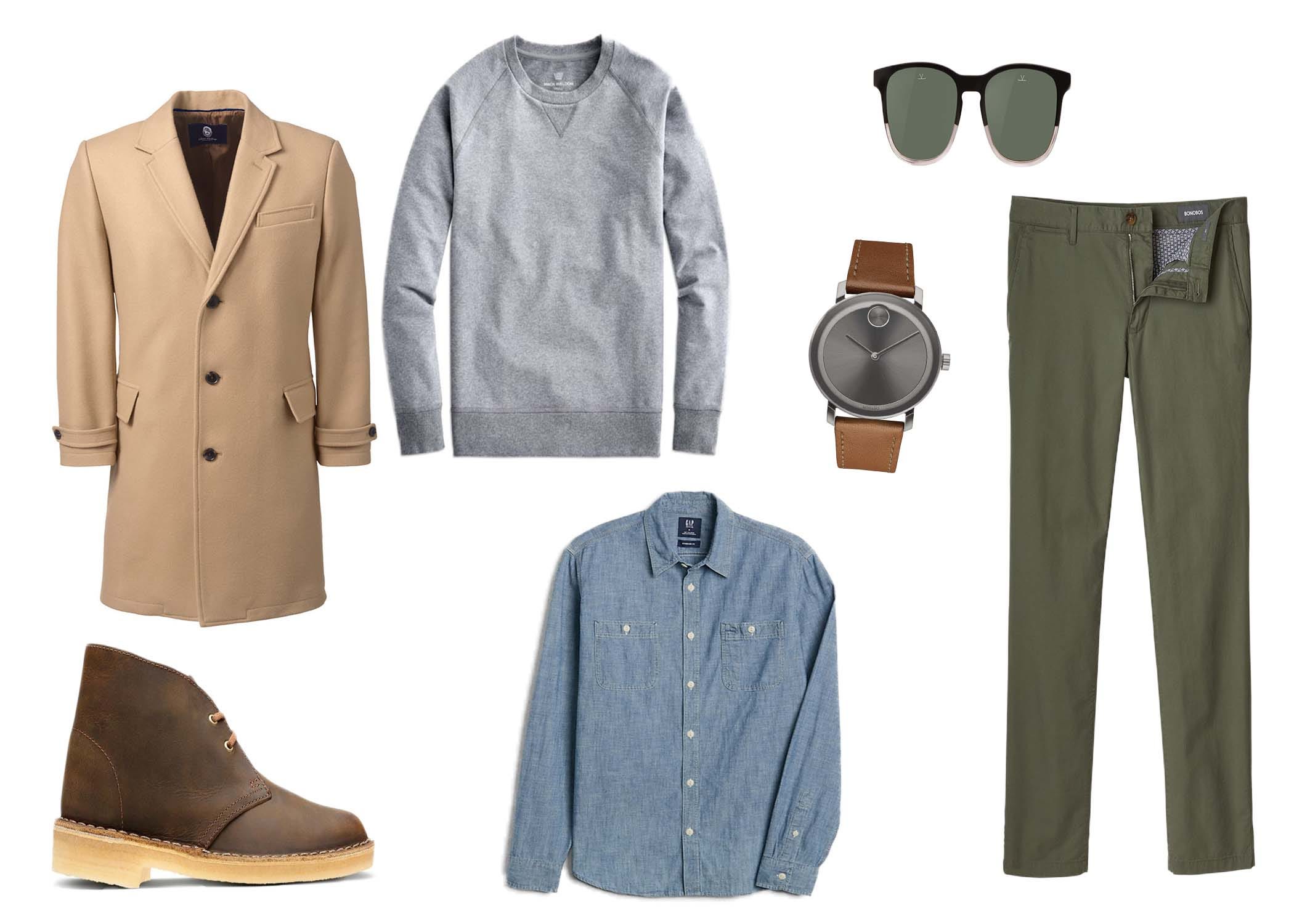 overcoat: Land's End | sweatshirt: Mack Weldon
Wear it well: When we say layering season is our favorite, we mean it. Try putting a chambray shirt under a crewneck sweatshirt under a topcoat for the most casual-yet-pulled-together combo possible.
FRIDAY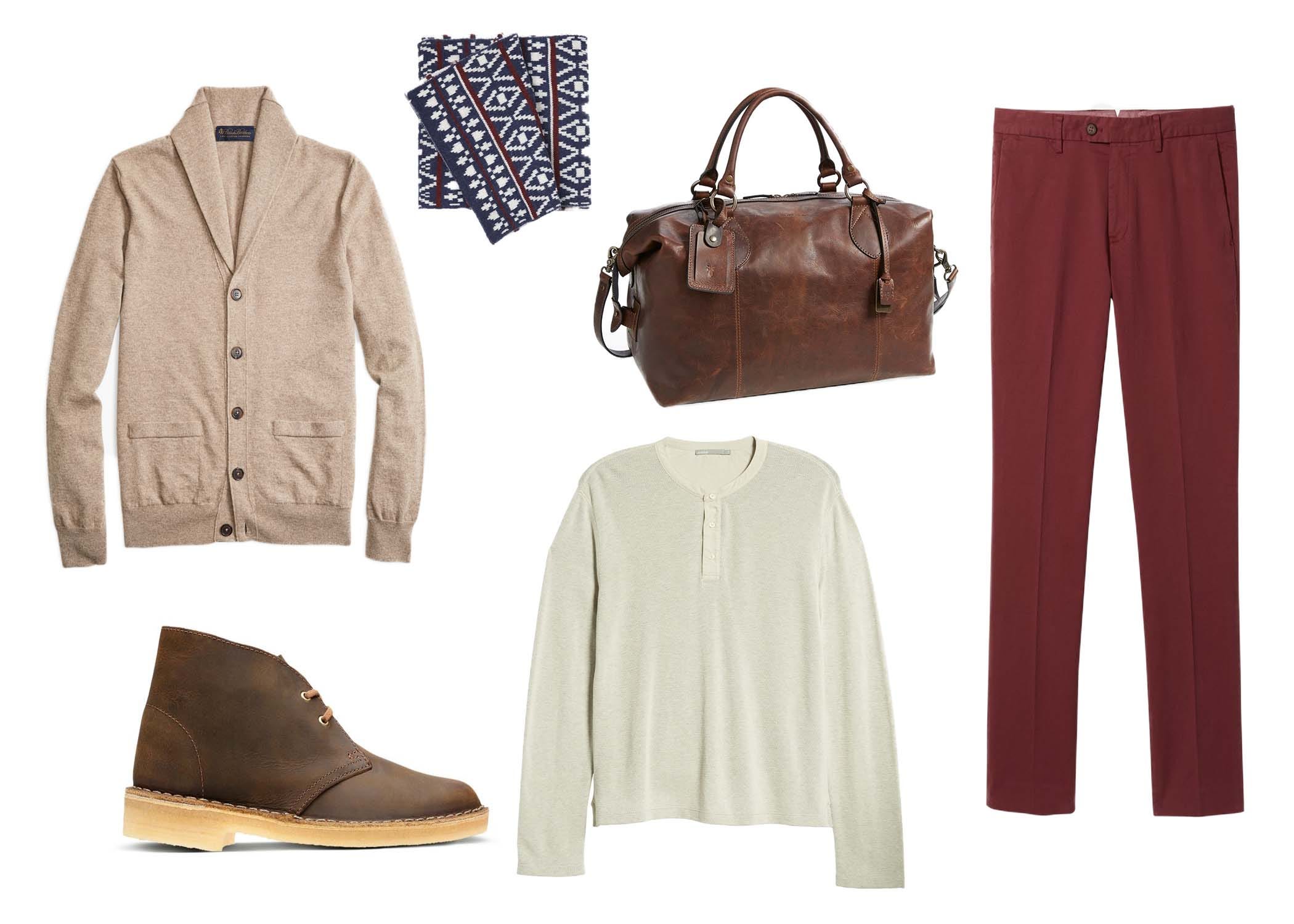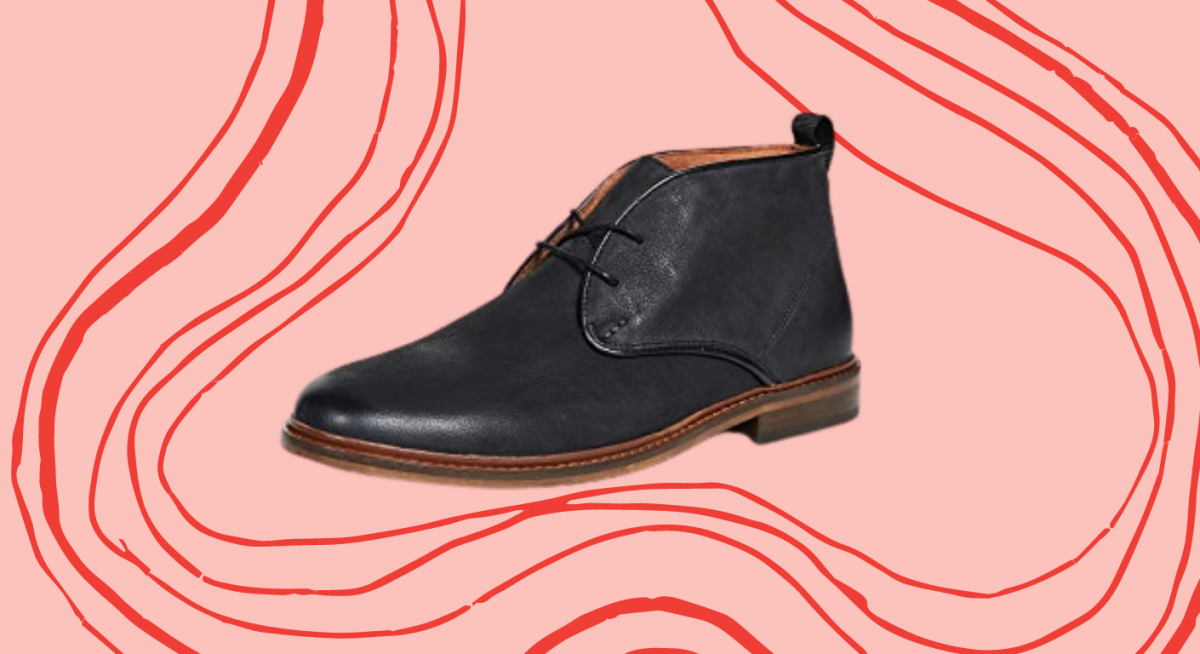 How to wear chukka boots to look stylish and stay warm
These classic boots straddle coastal surf vibes and Ivy League timeless style, perfect for any guy's wardrobe.
Shop #SGapproved Chukka Boots
Ready to upgrade your style?
Ready to jump on board the chukka boot wagon? Let Team SG shop for you!
Our stylists can rescue you from shopping fatigue and sartorial apathy. We can promise the kind of personal attention and care that will make you feel like the best version of the awesome guy you already are!
We'll also help you figure out how to wear chukka boots with everything else in your closet you already own. If you're ready for a shopping plan that'll save you time, energy, and your sanity, give us a shout.

Like a phoenix rising from the ashes, Gabi Meyers went from Team SG's first-ever intern to a trusted fashion editor and stylist. She currently lives in Chicago with a very cute dog.