9 Direct-to-Consumer Brands Guys Need to Know
Why I'm DTF with DTC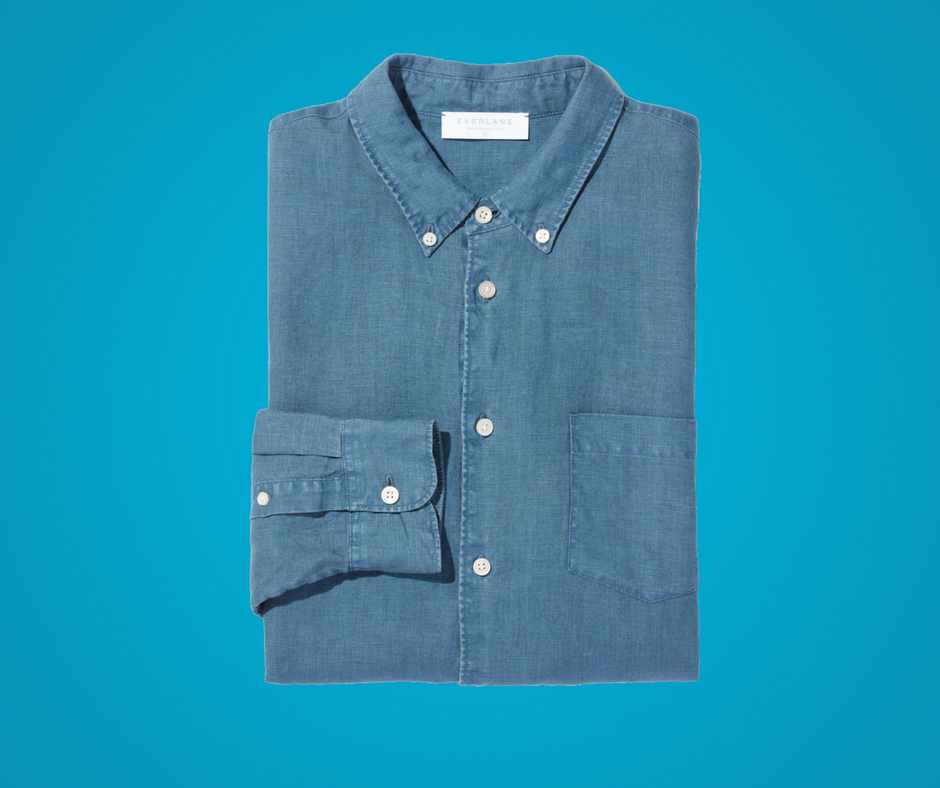 Have you ever had this exchange?
"Cool shirt/jacket/embroidered fanny pack."
"Oh, this old thing? I got it at a little store in Venice on my last trip to LA / in the back alley of a cobbler's shop in Venice / from my grandmother who stitched it together from scraps she brought over from the old country."
Interesting stories, sure, but not very helpful in recreating the look for yourself.
That's what I love about the rise of direct-to-consumer (or DTC) brands. You get an interesting product that doesn't look like what everyone else is wearing, and you can let people know how they can actually cop style like yours (if you're feeling generous, that is).
These startups bypass traditional brick and mortar stores, whether their own, or selling wholesale to department stores and boutiques, in favor of offering their wares directly to you, the consumer. By skipping these typical retail costs, these brands have more to spend on quality materials and design, and they can offer their product at a lower price. Meaning, you're getting goods bordering on luxury at a price point that's closer to fast fashion cost.
We often recommend DTC brands when followers text us for shopping advice. We can't have SG fans looking like every other guy in his office or school!
Below, a few of our favorite direct-to-consumer companies here at Style Girlfriend:
What they make: Basic Essentials
One of the early startups doing 'radical transparency' Everlane now makes everything from t-shirts to sweaters to shoes to bags. They're open with the fact that, in traditional retail, a designer shirt is often marked up eight times before it reaches the customer. They share their costs, and show you their markup, which is pretty bold when you think about it.
What they make: High-end footwear
Footwear company M. Gemi considers themselves "postluxury," embracing the best of luxury while presenting a modern approach to pricing and access. They achieve that by working with family-owned factories in Italy on limited-edition runs of high-quality footwear, all of which I promise you, you're gonna want.
More like it: Jack Erwin, Beckett Simonan, Allbirds, Ankari Floruss
What they make: Luxe outerwear
Finding the perfect leather jacket can be a struggle. Either there are too many embellishments, or the collar sits funny, or it's too big in the shoulders, or not big enough in the torso…the list goes on.
The Arrivals has – well, arrived – to make landing the leather jacket of your dreams a reality. Their "Preston" style ought to be in the dictionary next to "moto jacket."
They make other coats like bombers and rain shells too, and some clothes, but that biker jacket is what put them on the map.
What they make: Eyewear
The OG. Sure, the glasses retailer now has stores all over the country, but they got their start – and arguably kicked off this whole DTC movement – by selling stylish frames at affordable prices, all online. Yes, it's nice to be able to try on pretty much every style they offer at the store, as my dad did when he was here in NYC recently, but their at-home try-on process is pretty easy, too.
What they make: Cool kid athleisure
You won't have to look too far to find Outdoor Voices in the wild; just keep your eyes peeled for a tote bag or dad hat bearing their motto "Doing Things." I also love their joggers (for guys) and leggings (for me). They're all about making clothes for just living your life.Even the brand name, as in "G'wan and use the opposite of your indoor voice" suggests playground activity – moving your body because it's fun, not because you have to. You could say they're making the "ath" part of "athleisure" optional.
More like it: Olivers Apparel, Isadora, Myles Apparel, Rhone
What they make: High-end luggage
Started by a couple of gals here in NYC, Away offers super-stylish luggage that's also crazy functional. Hey, they got me to convert to a hard case carry-on, so clearly they're doing something right.
Away is a great example of a brand being able to offer a more luxe product – with premium Japanese Hinomoto wheels  and scratch-resistant German polycarbonate – at a price point that's actually accessible since they're selling straight to you, the (stylish) traveler.
What they make: Premium denim
Beyond the LA vibe of their denim, DSTLD is very much about fair labor practices, noting that "whenever possible," they employ sustainable materials, natural dyes, and eco-friendly practices and techniques.
Think: American Apparel if American Apparel wasn't sketchy and gross.
More like it: Mott + Bow
What they make: Stupidly soft cashmere
Sure, the idea of putting cashmere on my body in 90-degree weather makes me sweat just thinking about it but come fall/winter, you'll want to check out Naadam. They manufacture cardigans, sweatshirts, socks and more made from the rarest, white Mongolian cashmere.
You can check out the founder's cashmere style game right here on SG, so you know he's going to keep the clothes 100.
What they make: Kids' clothes delivered to your door
Okay okay, so Rockets of Awesome isn't a DTC brand for you, but if you've got a kid, RoA is what's up. I'm not really a fan of the subscription model when it comes to clothes for adults because, y'know, you're an adult with agency over your purchases, and ostensibly, your own sense of style that makes you bristle at the idea of goods showing up at your door that you may or may not like, BUT kids are different creatures.
Getting dressed is just another thing to wrestle them into doing before sending them off to school, like brushing their teeth or practicing their oboe.
Double-bonus, if your kid has zero sense of style (ahem *me wearing my brother's wind pants hand-me-down's as a kid*), these cool, stylish pieces will ensure they're not "that kid" at school. Because childhood's hard enough, amirite?
…
Phew! That's a lot, right? And this doesn't even include the bedding companies who are killing the game, like Parachute, Brooklinen and Authenticity 50. I'm tellin' ya, DTC is where it's at.