What's a Style Girlfriend?
She's the friendly, supportive voice encouraging you to put a little extra effort into your look when getting dressed. And the wing woman helping you interact with women with style and grace. She sounds an awful lot like the wife who loves you, the girlfriend you're crazy about, or the co-worker you're desperately trying to hide your crush on at the office.
In other words, Style Girlfriend is the stand-in for whoever it is you're hoping lets out a long, slow whistle every time they see you.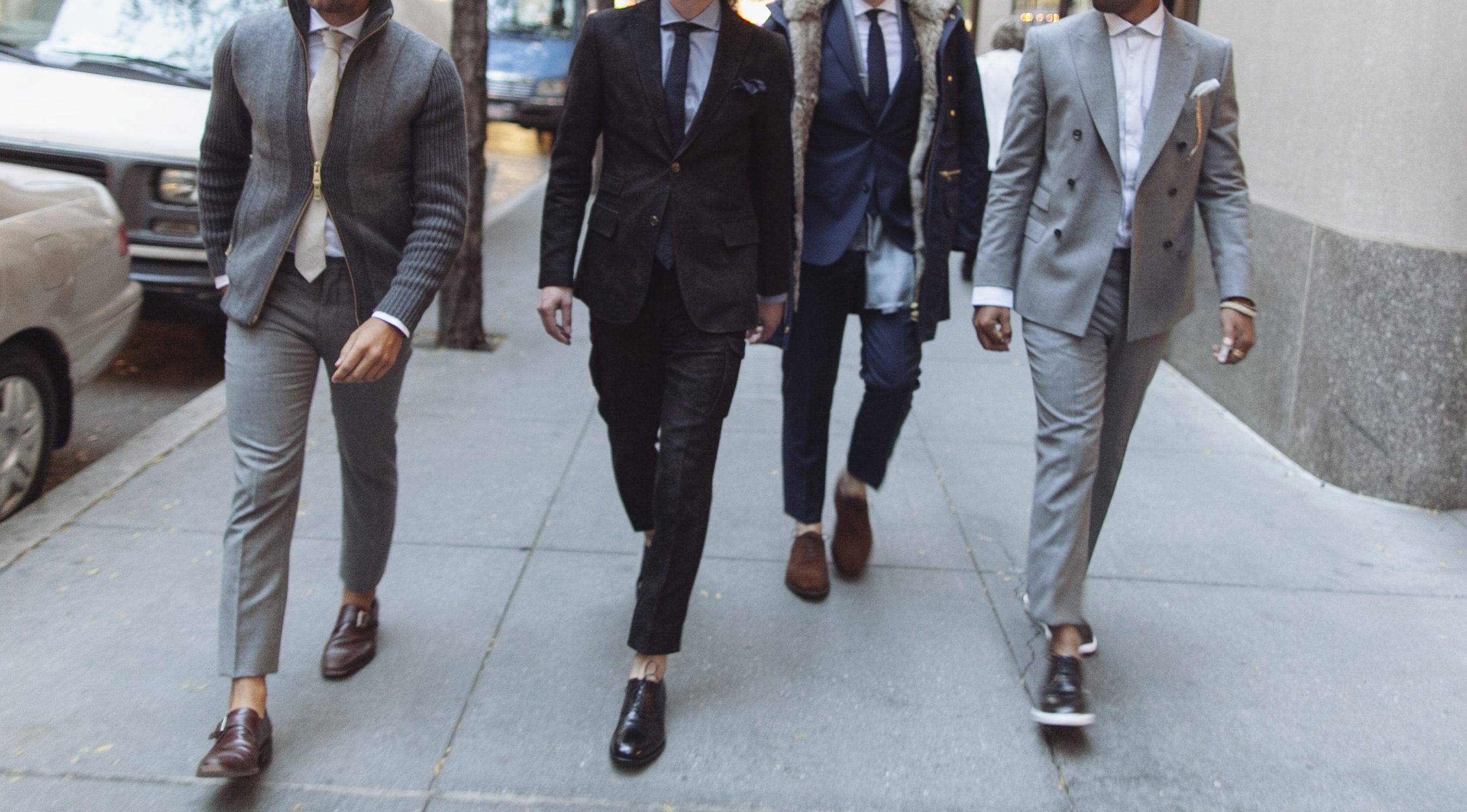 Our Mission
At Style Girlfriend, we believe style (or even its snootier cousin, "fashion") is NOT reserved for those with 6-pack abs and a black Amex. Our readers are guys living in big cities and small towns, dads with two kids and a mortgage and undergrads getting by on a ramen noodle budget.
What they have in common? They know that when you look good, you feel good.
And that kind of confidence? Well, it's contagious.
We're here to make living with style easier by providing the tips, tricks, and shortcuts to dressing well. So you can start feeling like a million bucks, fast.
Our Story
In 2012, Megan Collins started Style Girlfriend as a favor to a friend.
He had recently launched a custom suiting company and wanted her to create a blog for the website. She said yes, but only after mentioning her lack of men's fashion credentials.
Unfazed, he told her, "Just write about what you like to see guys wearing…and tell them to wear suits more often!'
That, Megan decided, she could do. Turns out, plenty of guys were looking to pull back the curtain on the style secrets to a woman's heart (hint: a good fit is king).
Four years later, Style Girlfriend has grown to a team of awesome ladies with unique voices who all share one mission – to help guys look and feel like a million bucks.
In 2015, followers around the world got on the inside track to living their most stylish lives. We strive to make Style Girlfriend the number-one destination for style-minded, intelligent men who understand that intention makes all the difference.
Let Team SG Shop for You

Personal stylists are great, but super-expensive. Styling services like Trunk Club and StitchFix that advertise themselves as "free" make money by selling you products they carry, always at full price. The result? Nothing's ever on sale AND you wind up looking like every other guy who uses the service. So much for personalized personal shopping.
We offer personal shopping services for a flat fee and don't carry any inventory, so we're able to search every brand and product the internet has to offer—including products on sale or even clearance. There's a good chance you'll wind up saving money (or at least breaking even!) by working with Style Girlfriend, AND you'll walk away with a wardrobe that looks and feels much more personal to your budget, body type, and personal style.
Bottom line?
We don't carry clothes, and we don't sell them to you. Instead, our team acts as your own (digital) personal shopper, pulling products from all over the internet and suggesting ways you could incorporate them into your wardrobe if you decide to buy them for yourself. That means we're able to offer way more variety than what those other shopping services can…and you wind up with a wardrobe that's truly just for you.
>> Read the Style Girlfriend Manifesto



The Team
MEGAN COLLINS, FOUNDER AND EDITOR IN CHIEF
GABI MEYERS, STYLE CONTRIBUTOR
GABRIELLE PEDRIANI, DATING EDITOR
TAYLOR DAVIES, CULTURE WRITER
HITHA PALEPU, TRAVEL CONTRIBUTOR
JENNIFER HUNTER, LIFESTYLE EDITOR
Giving back

Style Girlfriend is proud to support an organization closely aligned with our mission of helping men look good and act right in today's world. Career Gear provides professional clothing, mentoring, and life skills to help men in poverty become stronger contributors to their families and communities. Learn how you can get involved here.