Service
Look and feel your best with affordable, online personal styling
Wardrobe Refresh
$549
$379
A quick hit of style inspiration to spice up your wardrobe


Wardrobe Reboot
$699
$499
Overhaul your style with a 12-piece shopping list and outfit ideas that fit your lifestyle and budget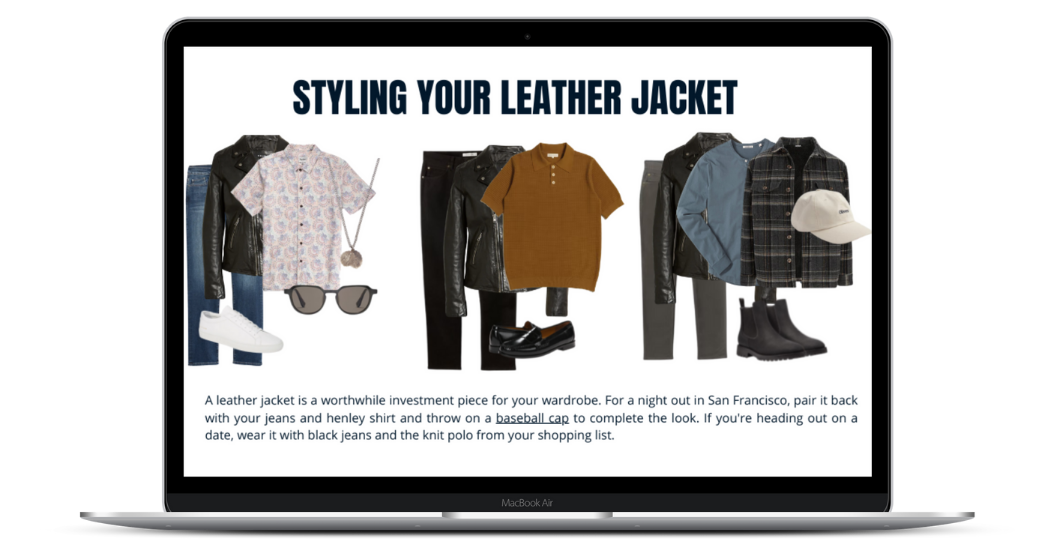 Gabi helped push out of my style comfort zone and find some signature pieces for my wardrobe. She was fantastic!

Sam
34, NJ
I came away with a roadmap for my style, and a big shopping list to help sping board me into the wardrobe I want for myself now, which is exactly what I was looking for.
Brian
42, CA
Starting a new job in a new city, I wanted my style to reflect the best version of me. Kelci asked great questions in our video call, and I basically bought everything she recommended in my style plan the second it hit my email inbox.
Aaron
29, MA
Why Trust Team SG with Your Style?

Work with a real person, not an algorithm that chooses the same clothes for you as everyone else!
Your stylist will search the entire internet to find the best pieces just for you, your budget, and your body.
No more wasting your time shopping, or spending money on clothes you don't wear.
Look and feel your best with way less work and stress.