Service
Wardrobe Refresh
$289
$159
Get style inspiration and outfit ideas to spice up your wardrobe, including a 5-piece shopping list.
Wardrobe Reboot
$499
$299
Get a stylist's help on a total wardrobe overhaul, with a 12-piece shopping list that fits your life and budget.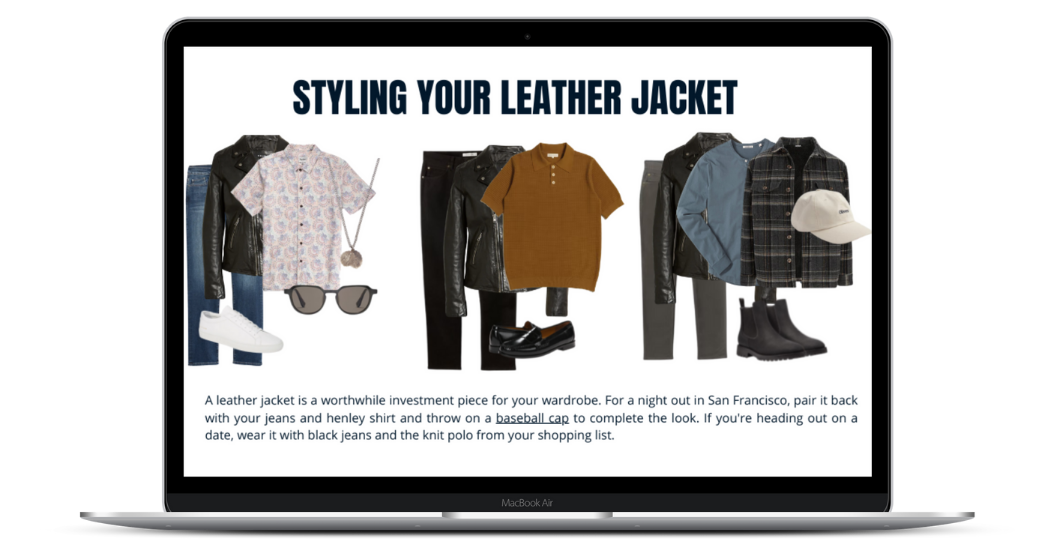 Why Trust Team SG with Your Style?
We shop the entire internet to find the best items just for you. Build a unique, stylish wardrobe that feels like you, not anybody else.
Unlike other stylist services that work on commission, we'll never push you to buy clothing items that you don't want or need.

We've been sharing men's style advice for years. Let that wisdom work for you—with a plan that fits your budget, body type, and style.
Never be surprised by a delivery you don't like, or have to coordinate annoying returns. You choose what you buy from your shopping plan.