The 6 Best Men's Sneakers for Summer
A mix of trendy and timeless.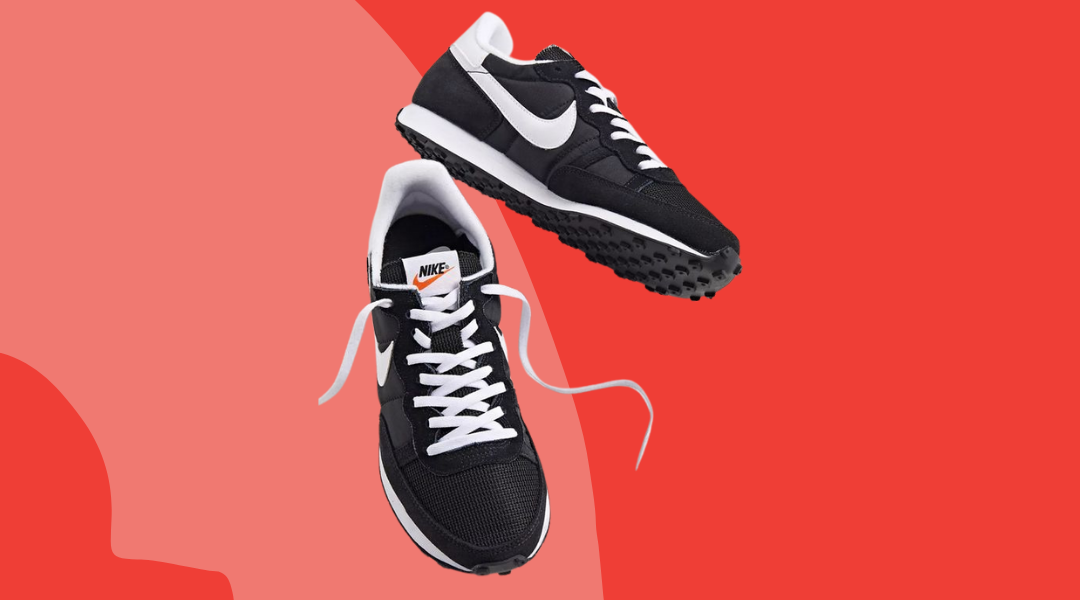 Looking for the best men's sneakers for Summer 2021? Style Girlfriend's got you covered.
Summer is sneaker season for guys. (Unless, of course, you've adopted Team SG's All Men in Birkenstocks pledge.)
But just like trying to squeeze into a shoe that doesn't quite fit, personal style is…well, just that. Personal! Meaning, a guide of cool summer sneakers for guys is not one-size-fits-all.
So today, I'm sharing our team's picks that encompass a spectrum of styles, from trendy to classic. Hopefully you'll find a pair that makes you feel like a million bucks.
First, consider what you're looking for from your footwear: trendy fashion or iconic classics.
Oh, and don't forget to pick up a pack of no-show socks with whatever pair you choose! Here's our favorites.
Check out the most stylish men's sneakers to wear this summer:

These are the sneakers that may not be what's hot by this time next year, but for now, you'll be the trendiest guy at your backyard summer cookouts, outdoor first dates, and weekend trips out of town.
Shop trendy men's sneakers for summer:
slip on
There's nothing more quintessentially summer than a slip-on sneaker. Okay, yes…a flip flop sandal nails the "It's too hot to make an effort" vibe, too.
But!
You won't look nearly as cool in a flip flop.
As Esquire put it, "If you want to fully embrace that laid-back…vibe, go with a pair of sneakers worn by every California surfer and skater since the dawn of time (or since Vans first started making them)."
There's an argument to be made that Vans belong in the "Classic" roundup, but until guys of every age feel comfortable slipping into a key piece of Spicoli's wardrobe, the Vans stay right here.
performance sneaker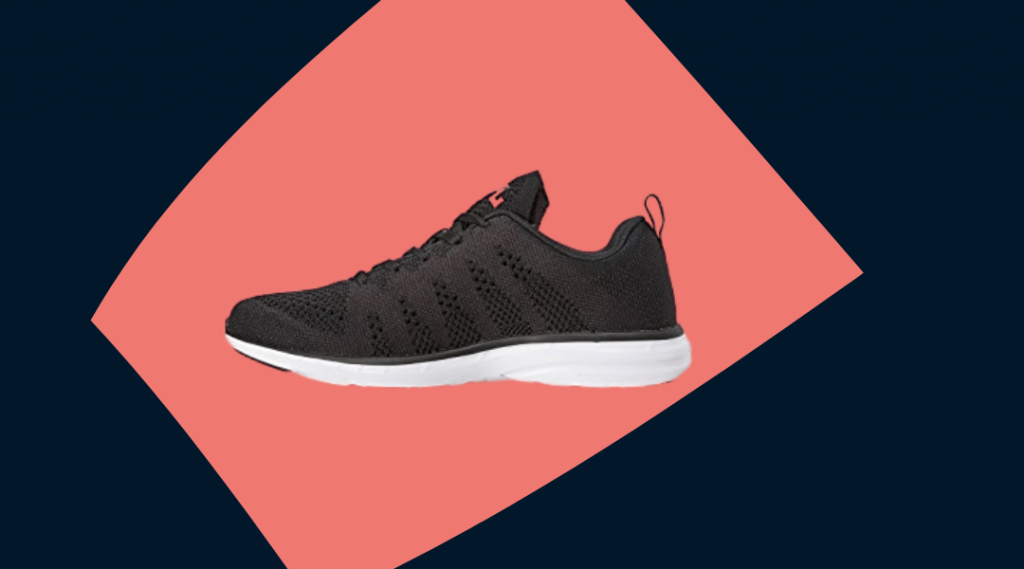 When it comes to the best men's sneakers for summer, a performance-forward shoe is still very much in style in 2021.
APL is a relatively new brand that offers something a little different than the sneaker giants who've been doing their thing for decades.
So, if you like being the guy who offers up new style intel to friends and family, this could be the sneaker for you.
throwback style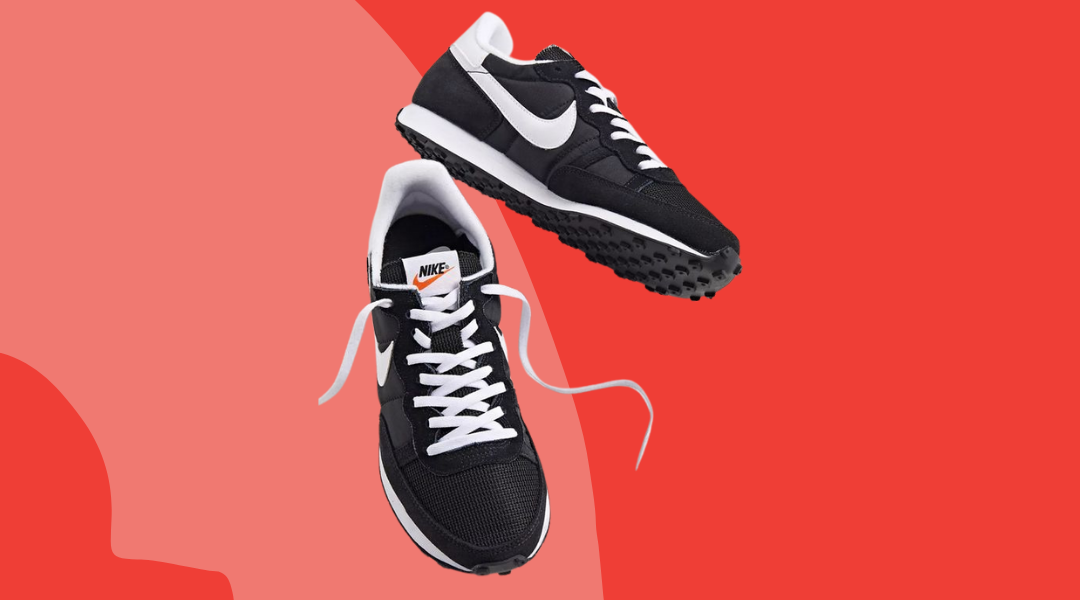 Everything old is new again!
While you could make a case for a nostalgic throwback sneaker with a decidedly retro feel belongs in the classics category, I'll beg to differ.
While #tbt footwear can be timeless, the Nike Challenger OG feels decidedly fresh right now.
And considering its sub-$100 price point, you won't feel too badly if you wear them into the ground this summer (…or if you're just over them come fall).
Of course, sometimes you just want to go with what you know.
And like a cold beer on a hot day, the sneakers below are always a good idea.
Shop classic men's sneakers for summer:
white leather sneaker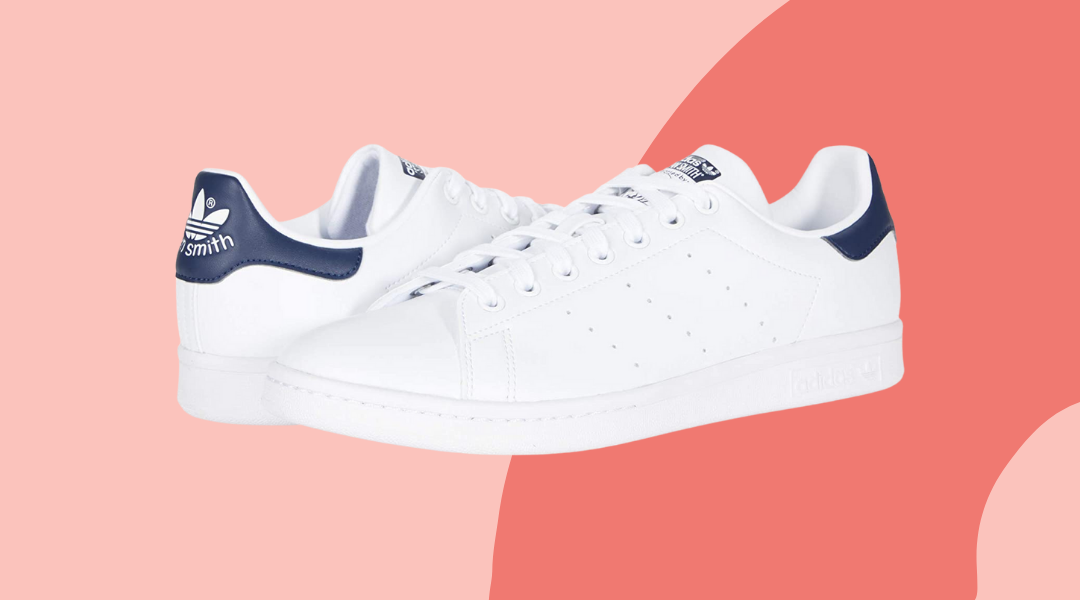 I don't know if it's a Midwest thing, but I tend to use the term "tennis shoe" when referring to sneakers in general.
These bad boys from New Balance, though, are the real thing. Not that you have to play tennis in them. But y'know, you could if you want.
high-tops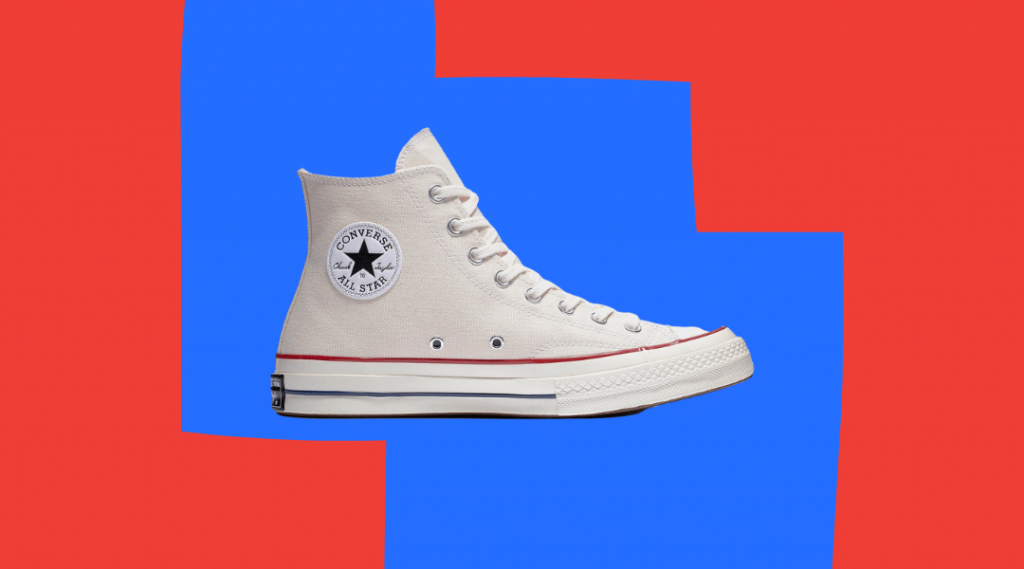 Yes, that's a high-top. No, you won't feel like an extra from West Side Story in them.
Just roll up those chinos, show off this classic sneaker, and look and feel awesome. Then, repeat.
Will the boring bro-y neighbors in your cul-de-sac tease you? Maybe, but you're not dressing for them anyway.
You're dressing for yourself…and for your wife, who's pretty impressed you're willing to buck the cul-de-sac mafia and go your own style way.
deck sneaker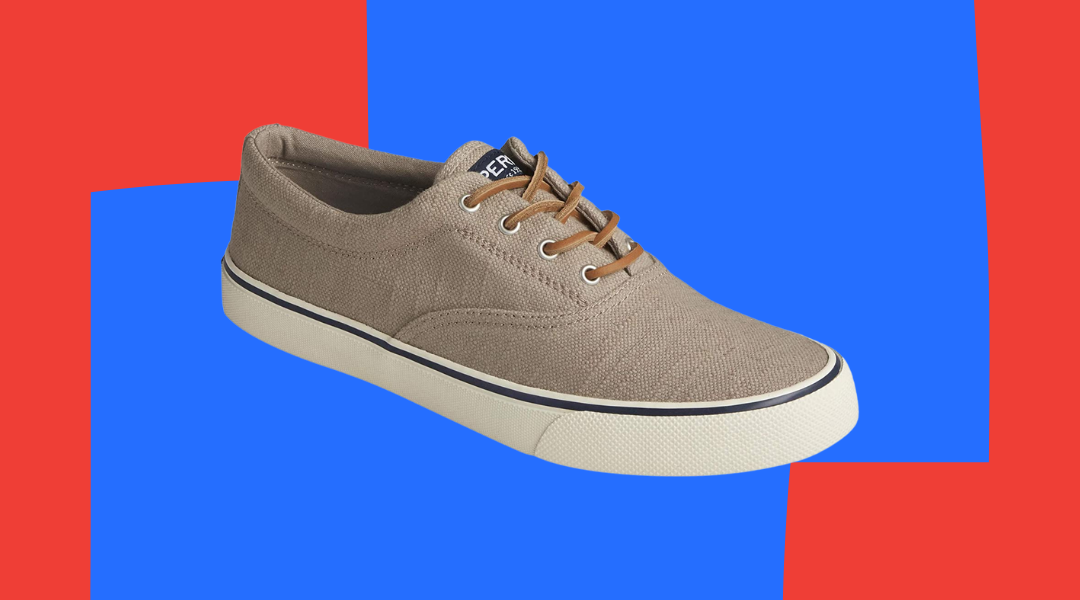 It's not a boat shoe! But…just barely.
RELATED: 5 ways to wear boat shoes this summer
These canvas lace-ups are basically the sneaker version of the nautical style, and that's a good thing.
Wear them with shorts. Wear them with chinos. Wear them with jeans. Just don't wear them on a crowded boat party. Remember, we're still social distancing, people!
***
Now that you've checked out the best men's sneakers for summer, discover more summer style essentials….from the perfect khaki shorts to how to wear boat shoes with everything.