Chino Shorts Outfits for Guys: 5 Days of Summer Style
Are khaki shorts in style? Absolutely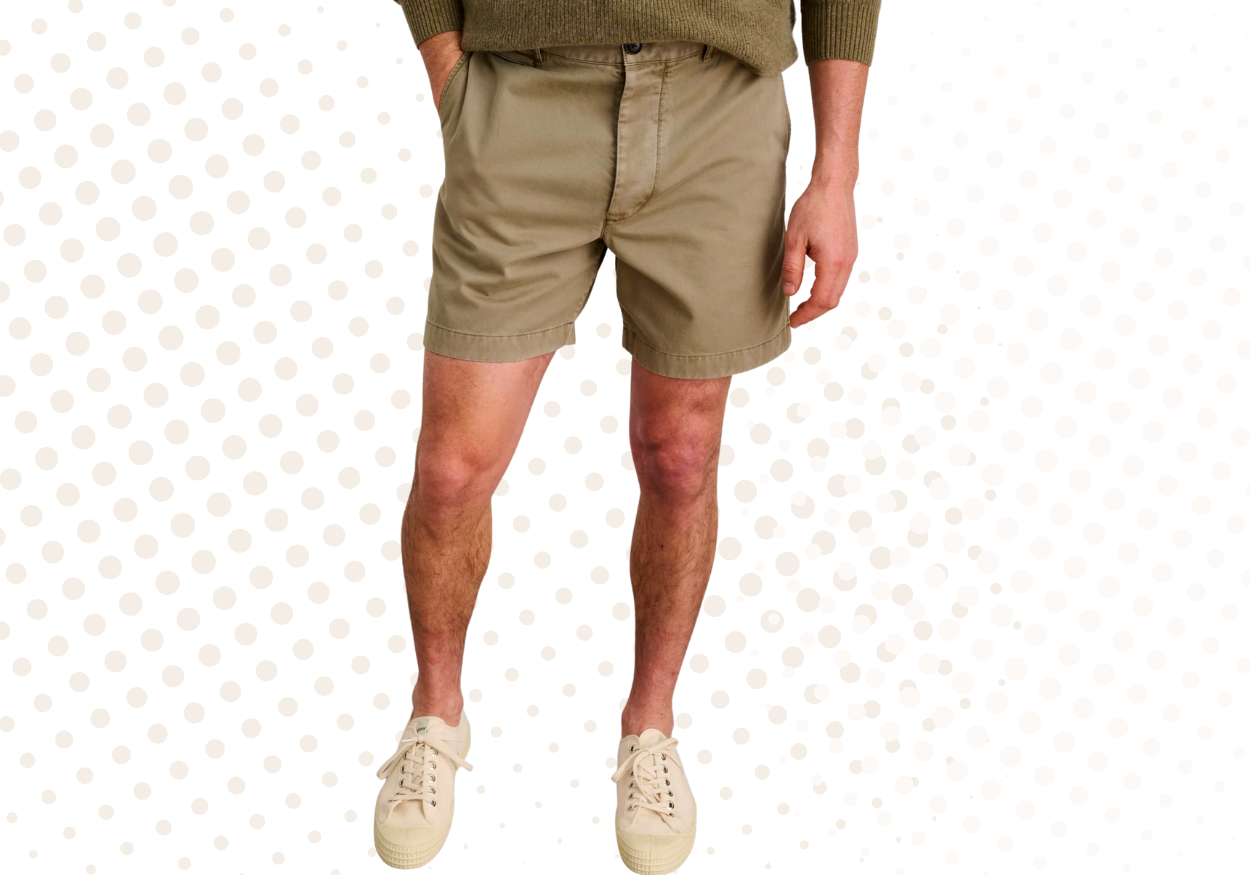 Are khaki shorts in style? That's like asking if a Drumstick is the best treat to buy from an ice cream truck. Because the answer is obviously an emphatic YES.
Like springing for a delicious ice cream treat on a hot day, men's chino shorts outfits will forever be a good idea in the summer.
Sure, you can always get more creative with your summer style. You could opt for linen shorts or patterned shorts even, but sometimes you want to go for a totally timeless look.
Like chino pants, a pair of khaki- or tan-colored chino shorts is a total men's style classic.
If you were to go bare minimum on your shorts wardrobe, these bottoms would seamlessly get you through every summer situation.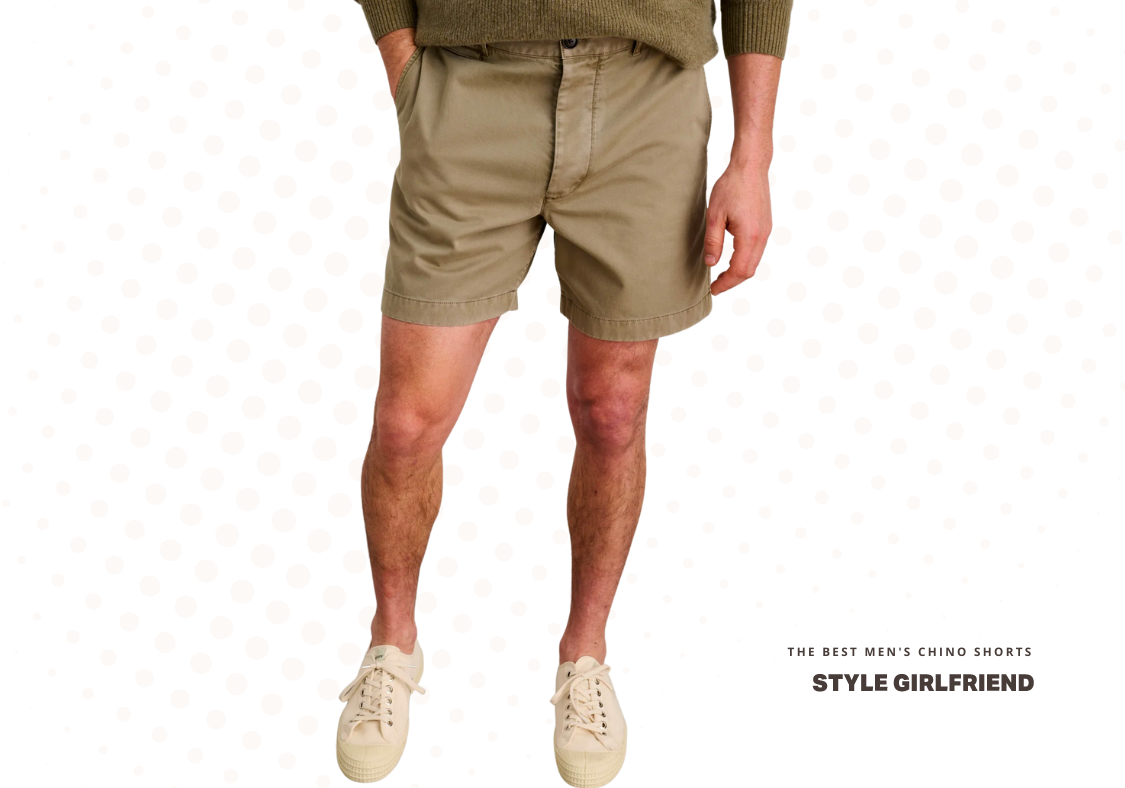 A quick note on the terminology in this guide on how to style khaki shorts:
What are chino-style shorts? And are they different from khaki shorts?
Well, yes and no.
Khaki is a color—a tan or beige hue. Chino is a material—a durable cotton fabric that's often used in men's pants and shorts.
So, chino shorts can be khaki. Those are khaki chino shorts. Chino shorts could also be navy (navy chino shorts). Or black. Or red! You get the idea.
To keep things simple here, all the chino shorts outfits featured are, indeed, khaki-colored shorts. So we'll use the two terms interchangeably. But just know that you can find chino shorts in all kinds of colors.
Below, a week of chino shorts outfits for guys:
MONDAY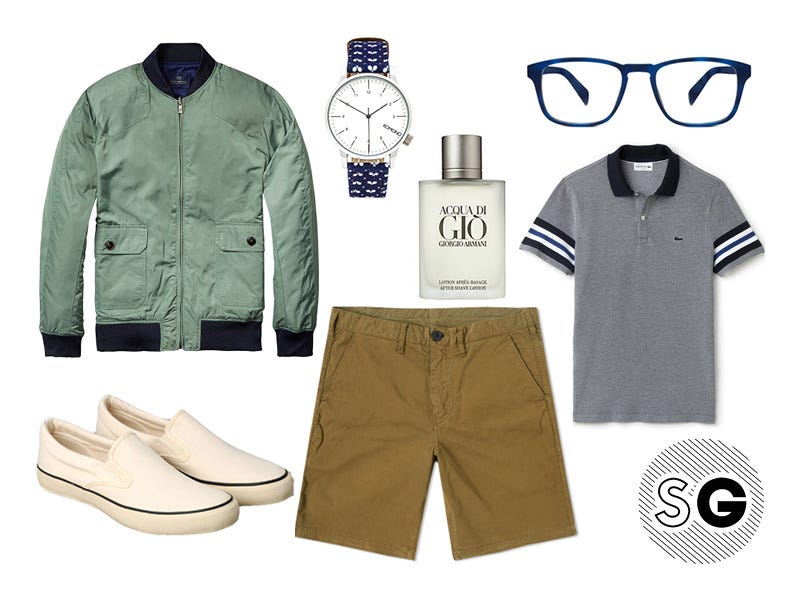 SG Says: A bomber jacket is a great dressier option for a light layer. The shine says, "I'm making an effort" while the cozy fit says, "…but just enough."
TUESDAY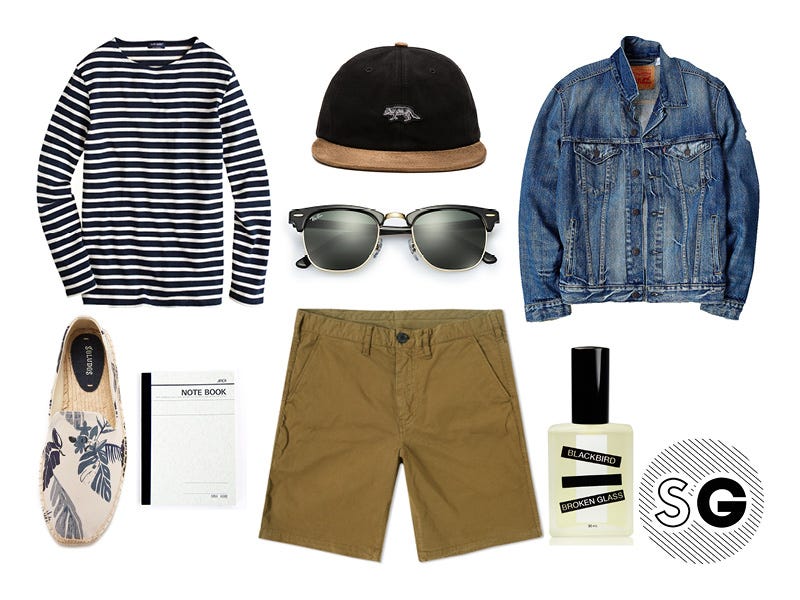 SG Says: A fun pair of espadrilles really takes your summer wardrobe up a notch.
The casual slip-on shoe is perfect for when you want to add personality to an outfit without resorting to sneakers or a boat shoe.
WEDNESDAY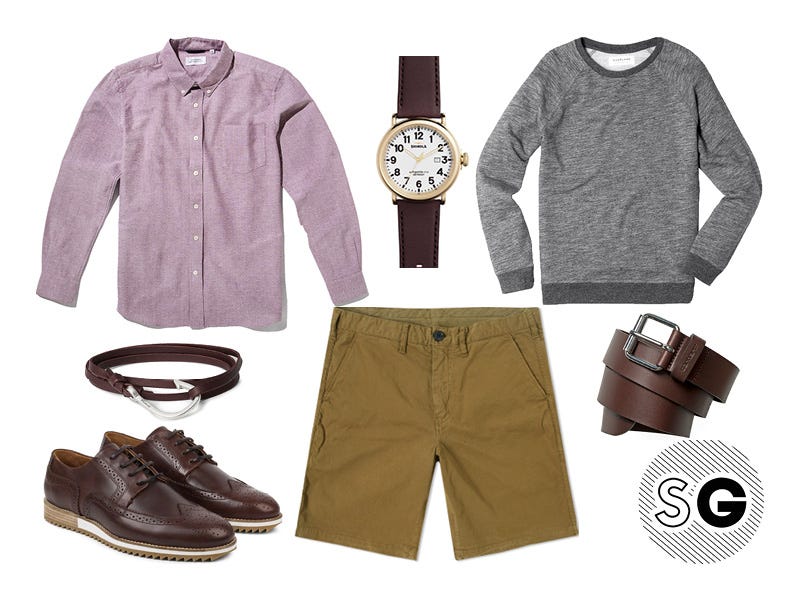 sweatshirt: Saturdays NYC | bracelet: Miansai
SG Says: Elevate your chino shorts outfit with a button-front shirt and luxe leather accessories.
The thicker sole on the lace-up shoes makes them more casual, which means, yes, they totally make sense with shorts instead of pants.
THURSDAY

sneakers: Vans | backpack: Poler
SG Says: Go bright with a mix of yellows, then keep things balanced in the rest of your outfit with more subdued navy and neutrals.
FRIDAY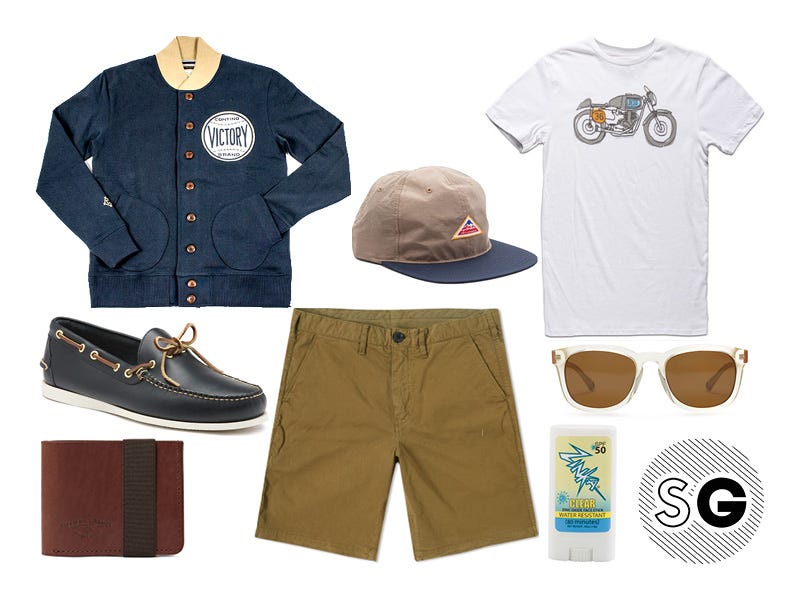 SG Says: Yes, a boat shoe. Black feels a little less expected than brown, but still gives you the classic summer outfit vibes you're after.
And don't forget the sunscreen!
Shop the best chino shorts for guys:
These Flint & Tinder shorts come in a 5″ inseam and a 7″ inseam, as well as several more neutral hues.
When it comes to what to wear with khaki shorts, consider these bottoms a neutral base for all kinds of outfits, from casual to more dressy.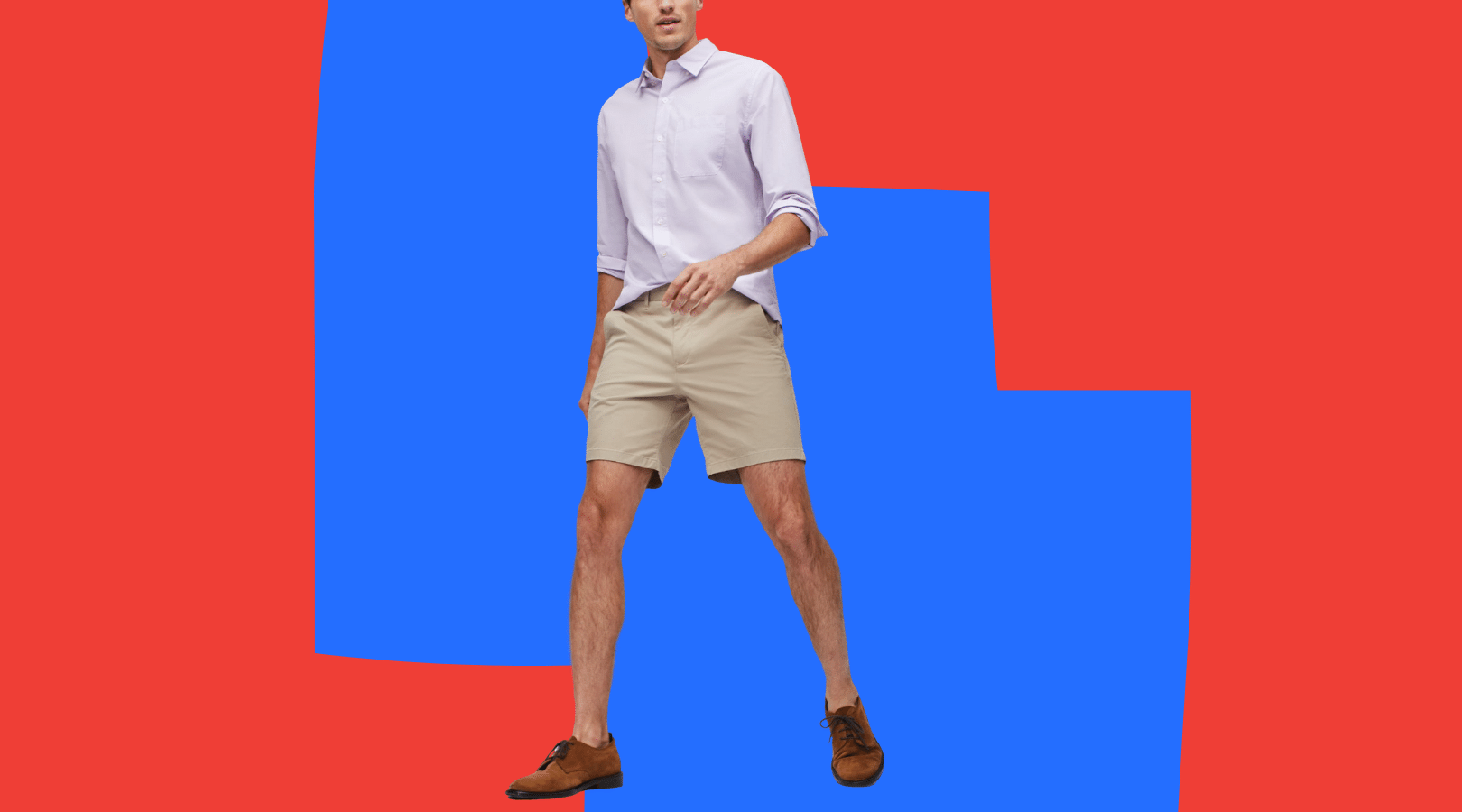 The fit and feel of these Bonobos shorts will remind you of their Weekday Warrior dress pants. As in, you'll look put together without feeling constricted or stuffy.
As for how to wear khaki shorts like these, you can dress them up with a button-down shirt and lace-ups like on the model above. But you can also wear them totally casually, with a t-shirt and sneakers or slip-ons.
Made from a substantial organic cotton that's been given a thorough garment wash, these Taylor Stitch shorts have a lived-in softness that will make you feel like you've had them for years.
What shoes to wear with khaki shorts
From sneakers to slip-ons to espadrilles, you've got plenty of options when it comes to shoes to wear with chino shorts.
***
More great style stories from SG HQ
---

Like a phoenix rising from the ashes, Gabi Meyers went from Team SG's first-ever intern to a trusted fashion editor and stylist. She currently lives in Chicago with a very cute dog.