5 Outfits to Wear with Khaki Chino Shorts
You won't want to eat these shorts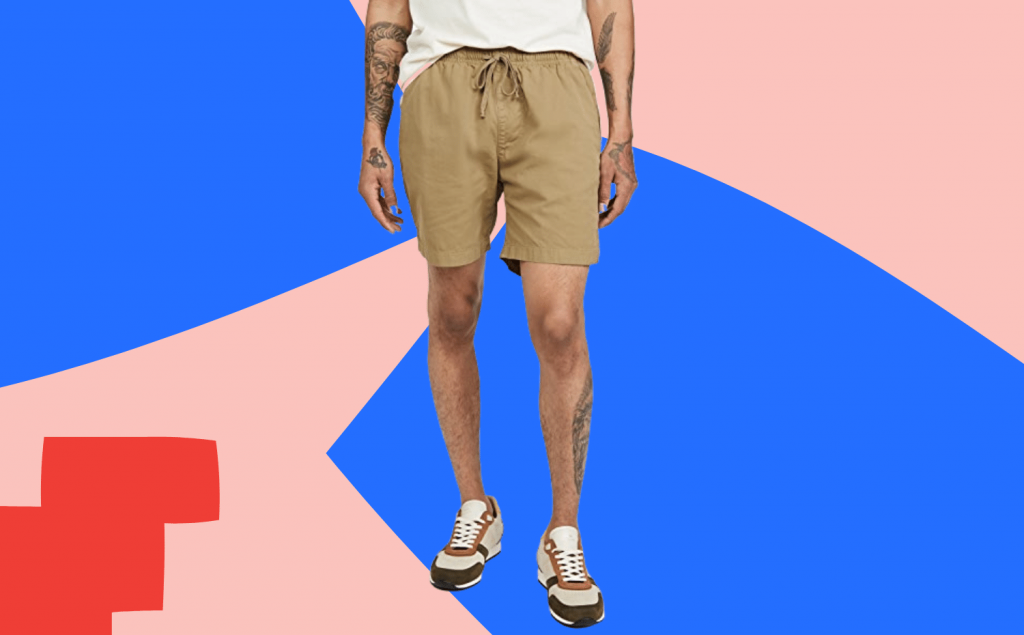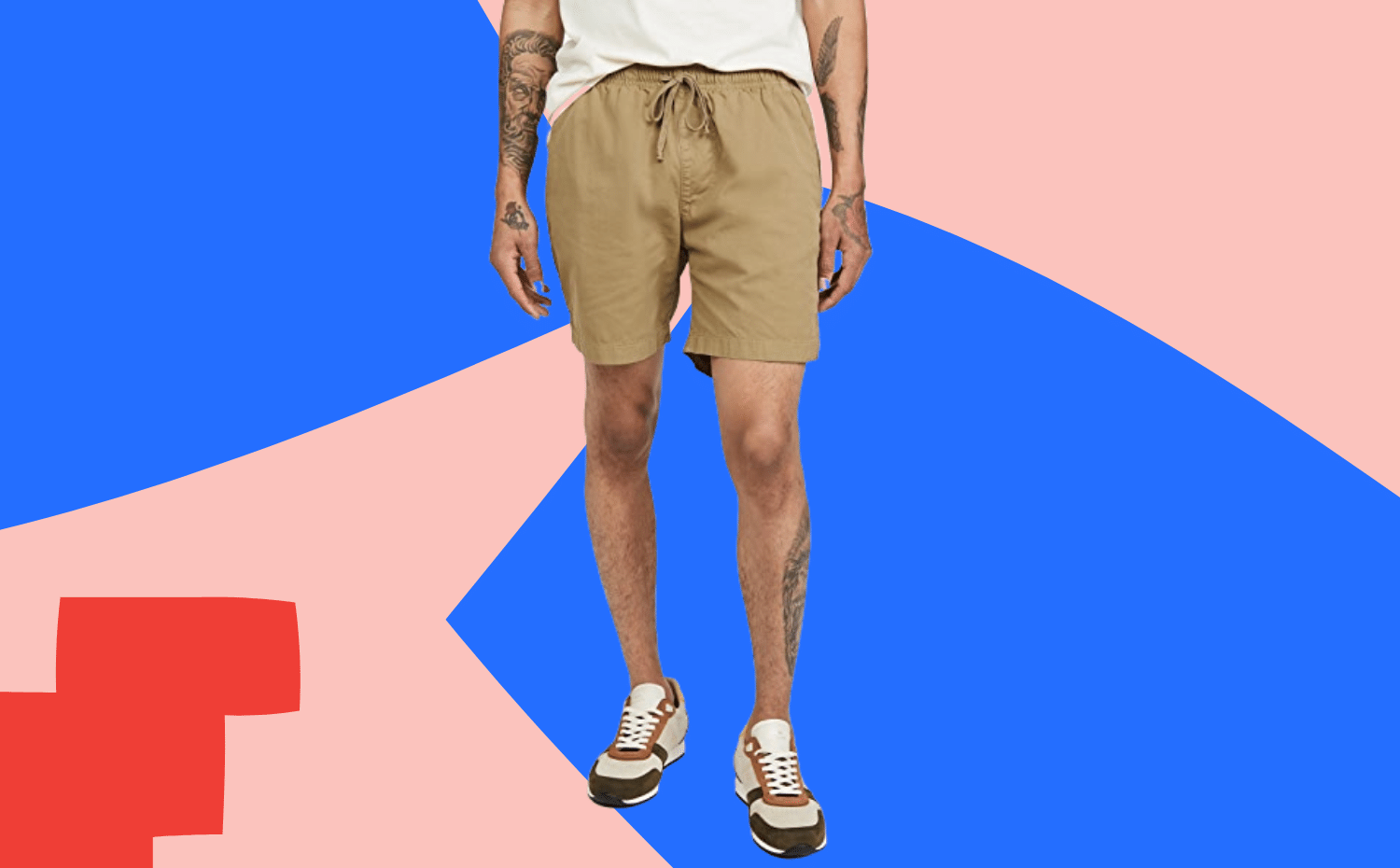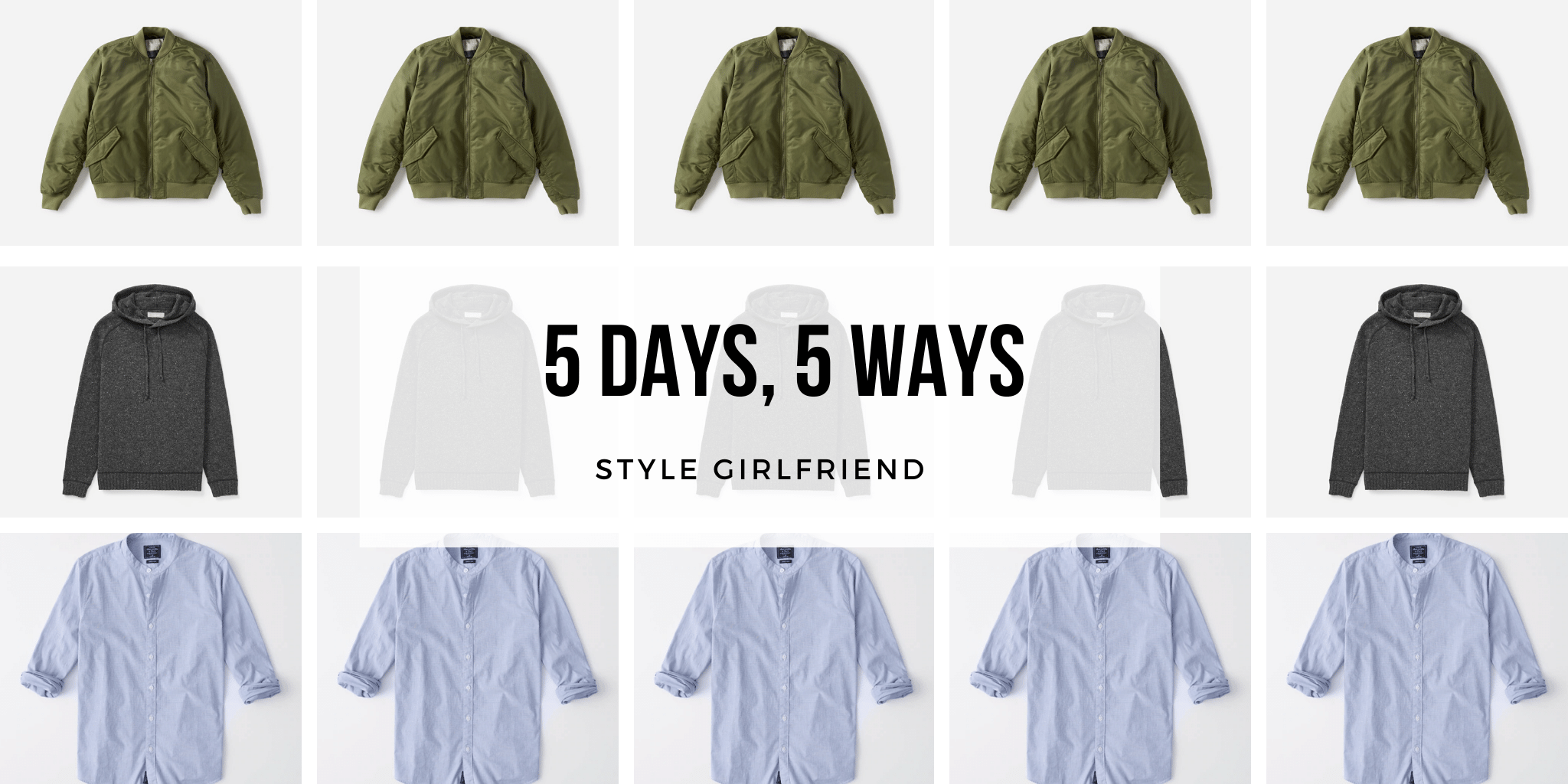 Okay, Memorial day weekend is going to look a little different this year, but that doesn't mean you shouldn't welcome the summer season with a proper warm weather outfit. Like say, a cool outfit with khaki chino shorts?
Like chino pants, a pair of khaki chino shorts is a total men's style classic.
If you were to go bare minimum on your shorts wardrobe, a khaki pair of chino shorts would seamlessly get you through every summer situation. (sidebar: the world of shorts is far too vast and interesting to do that. But if you absolutely had to…)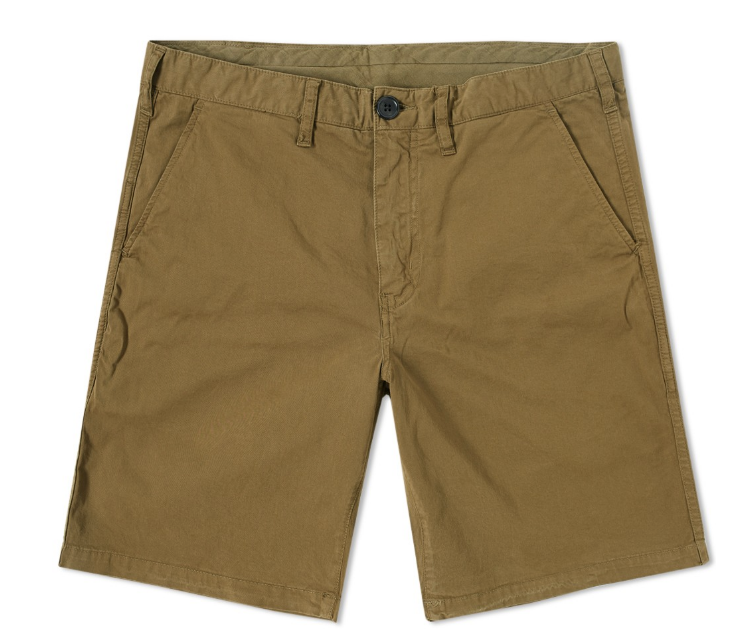 Summer means shorts, and a khaki chino pair is appropriate for every warm weather occasion.
MONDAY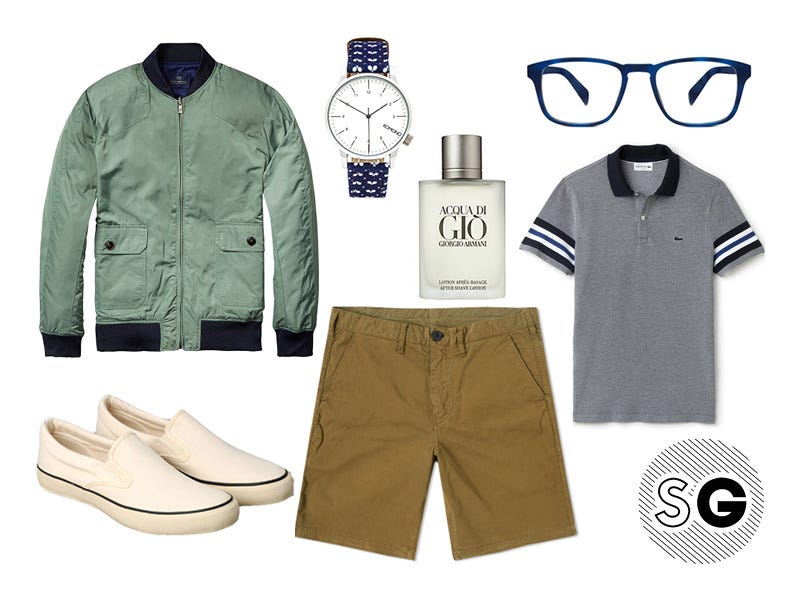 polo: Lacoste | Bomber: Scotch & Soda | Slip-Ons: The Hill-Side
Wear it well: A bomber jacket is a great dressier option for a light layer. The shine says, "I'm making an effort" while the cozy fit says, "…but just enough."
TUESDAY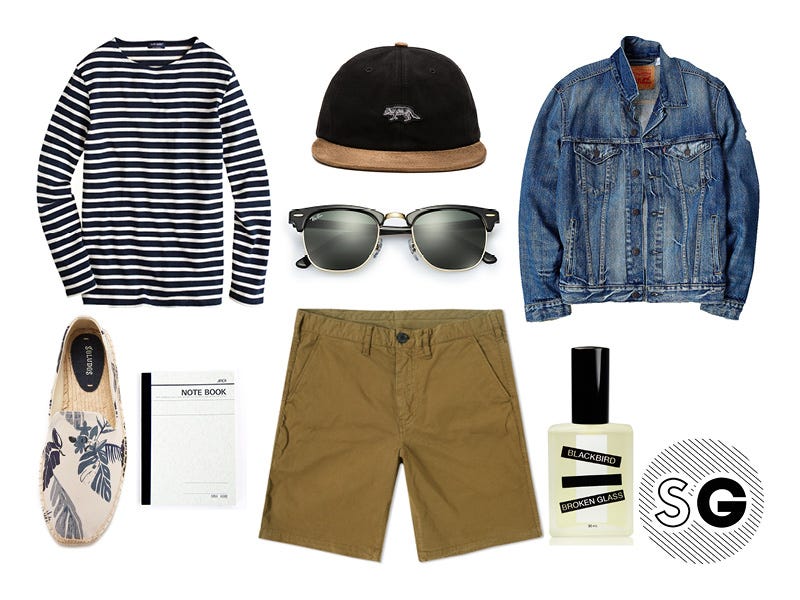 Wear it well: A fun pair of espadrilles really takes your summer wardrobe up a notch.
The casual slip-on shoe is perfect for when you want to add personality to an outfit without resorting to sneakers or a boat shoe.
 WEDNESDAY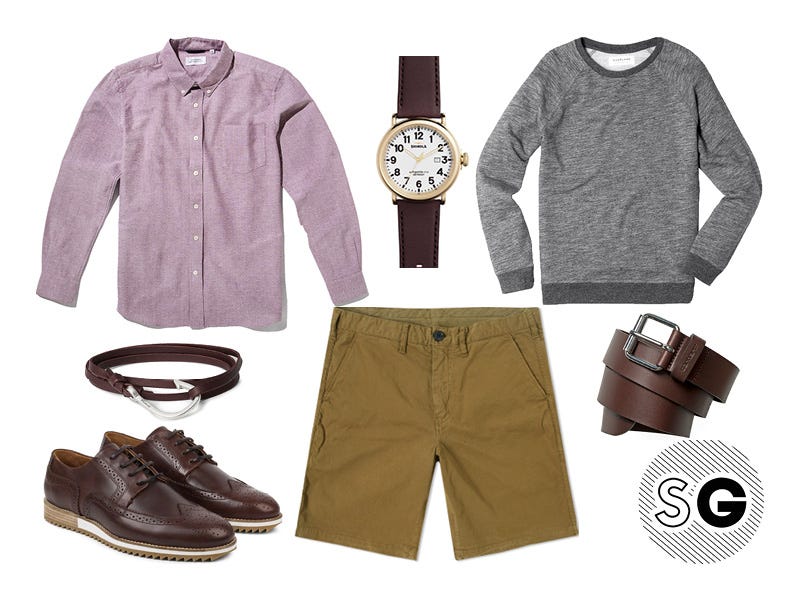 sweatshirt: Saturdays NYC | bracelet: Miansai
Wear it well: Elevate your chino shorts outfit with a button-front shirt and luxe leather accessories.
The thicker sole on the lace-up shoes makes them more casual, which means, yes, they totally make sense with shorts instead of pants.
THURSDAY

sneakers: Vans | backpack: Poler
Wear it well: Go bright with a mix of yellows, then keep things balanced in the rest of your outfit with more subdued navy and neutrals.
FRIDAY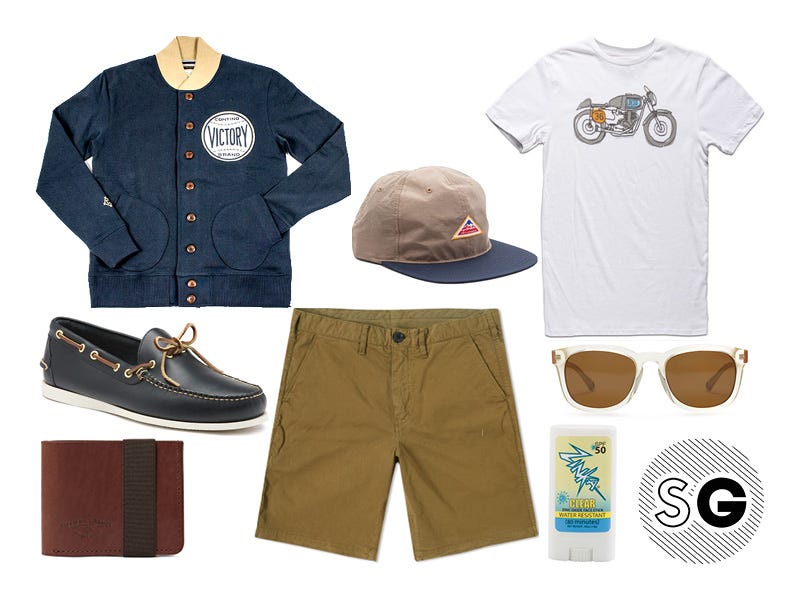 Wear it well: Yes, a boat shoe. Black feels a little less expected than brown, but still gives you the classic summer outfit vibes you're after.
And don't forget the sunscreen!
Shop #SGapproved chino shorts for guys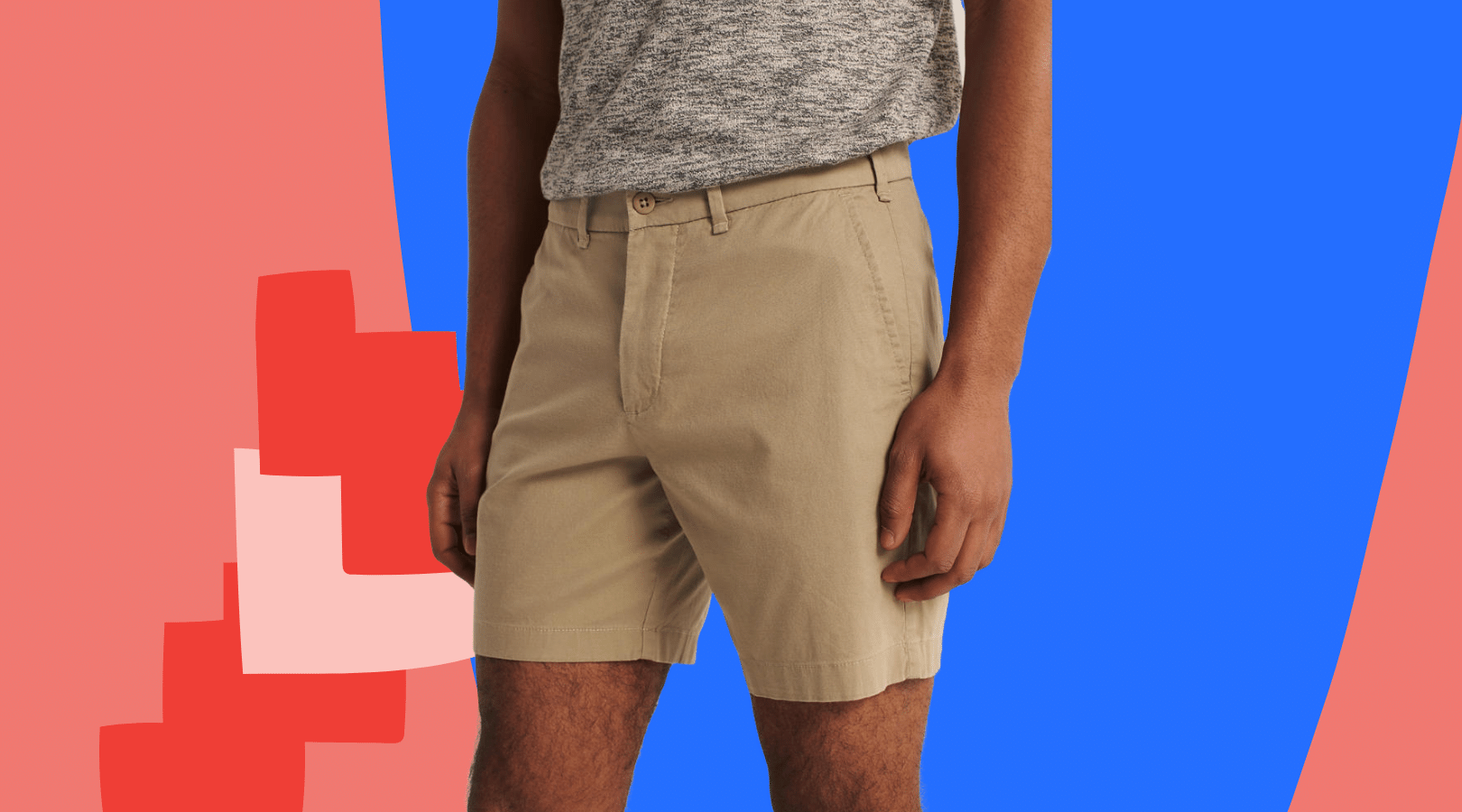 Why we like them: Under fifty dollars for a pair of shorts that wash up surprisingly well? What's not to like?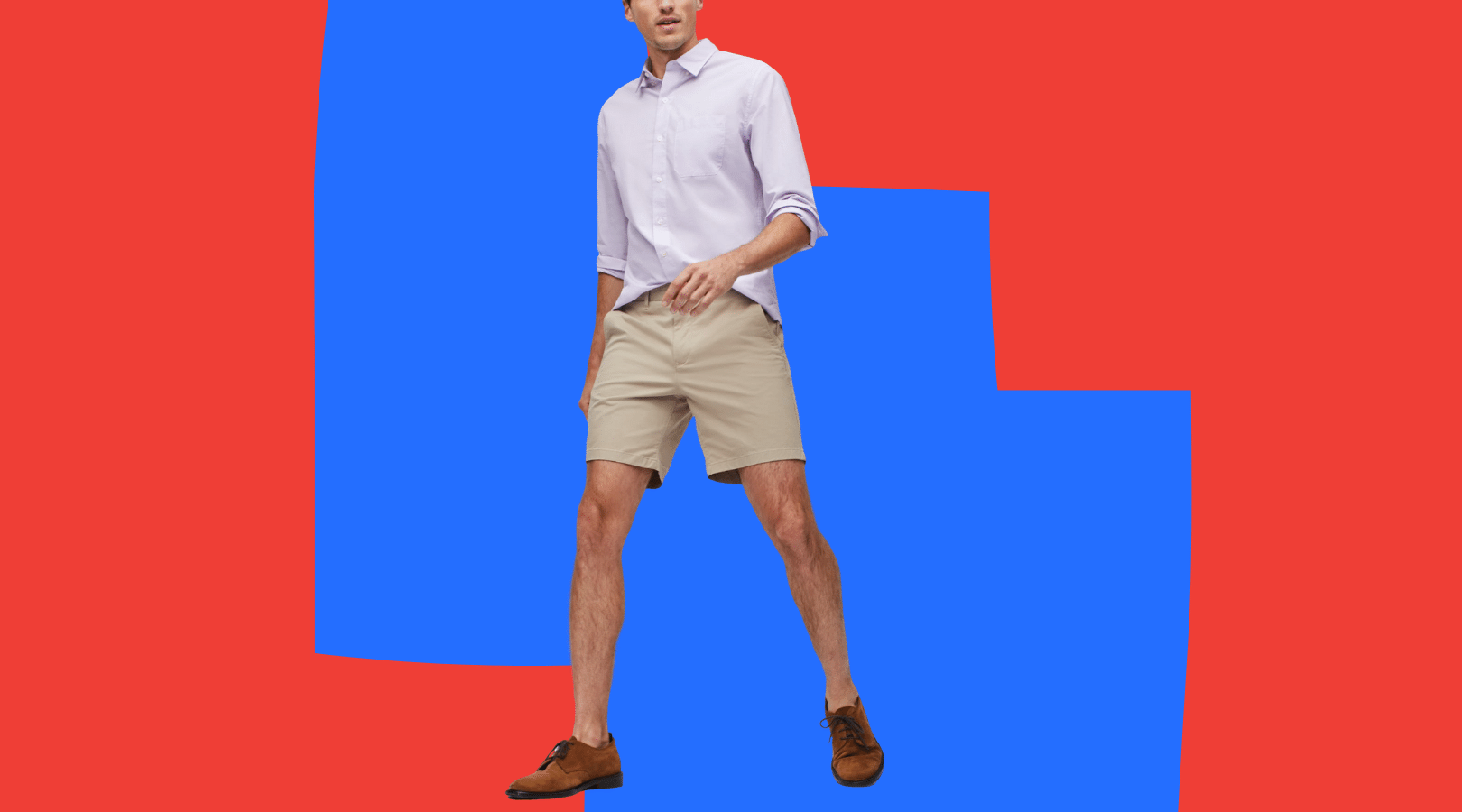 Why we like them: The fit and feel of these Bonobos shorts will remind you of their Weekday Warrior chinos. You'll look put together without feeling too dressed up.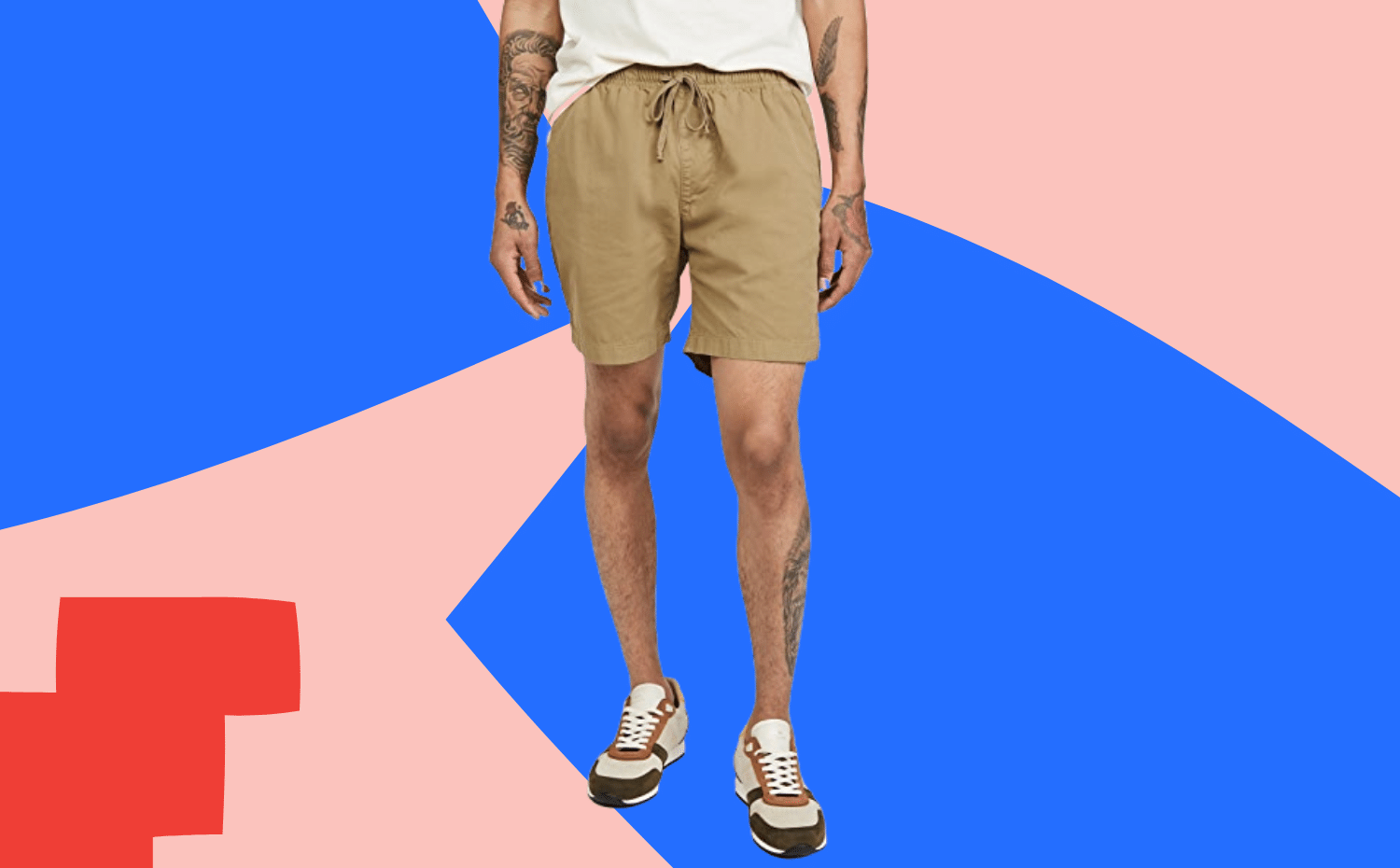 Why we like them: The drawstring waist on these twill shorts from Save Khaki makes them feel a little more casual. AKA, fun for summer. Wear them with a polo shirt for a "rich guy in an '80s movie just getting off work from his country club gig" kind of vibe.