Men's Workwear Style: This Creative Director Designs (and Wears!) It
Looking good in lockdown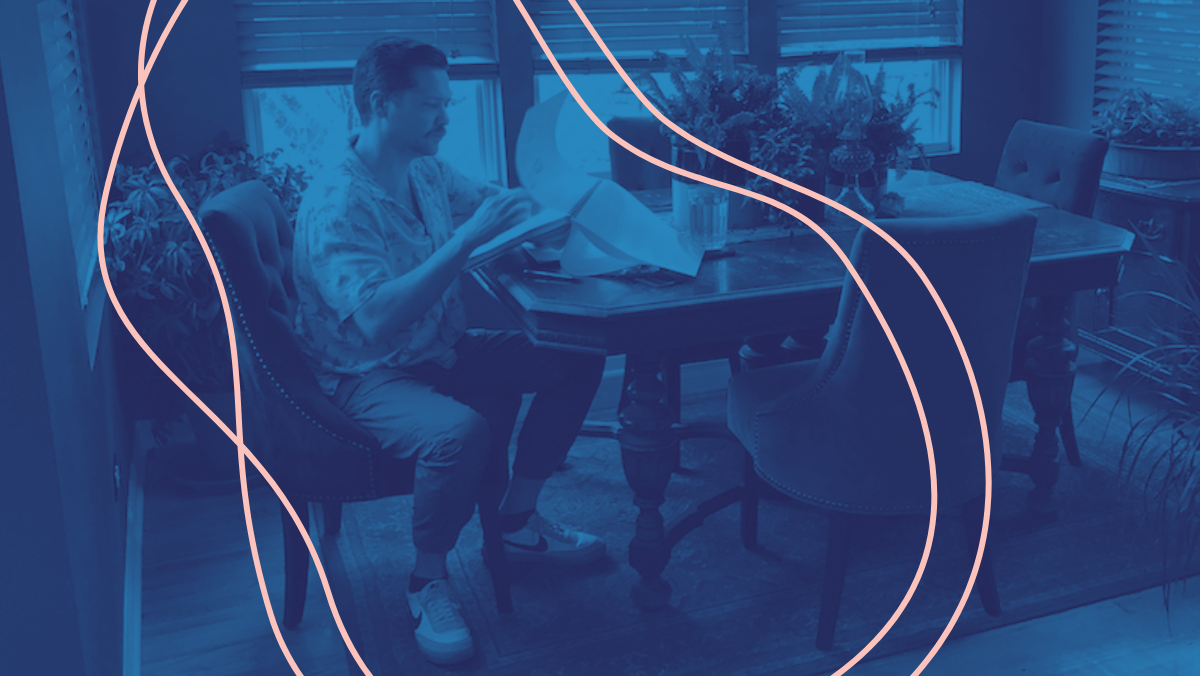 I love when a name perfectly suits its owner. A beagle, for instance, could only be called a beagle. Same with an anteater. Or Boris Johnson.
The Chicago-based men's clothing brand Stock Mfg similarly soothes my brain's desire for branding harmony. The workwear company makes uniforms for painfully cool brands like Soho House and the Ace Hotel that somehow look totally chic and modern…and also like you could find soot in the creases from a hard day's work building the first transcontinental railroad.
Think: perfectly crisp oxford shirts and durable waxed canvas aprons.
Much of that "Fashion, But Make It Sturdy" vibe comes thanks to Mike Morarity, the brand's co-founder and creative director. We asked him to document his current WFH looks, which, it turns out, don't look all that different from his WFTO (work from the office?!) looks.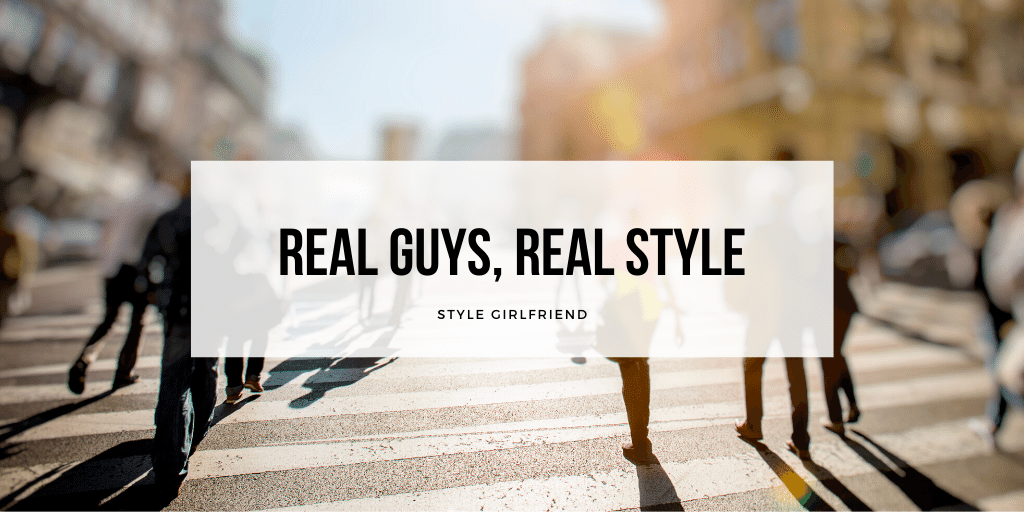 That's because the midwestern designer has built a holy grail workwear wardrobe where all the pieces go together to effortlessly build stylish casual outfits for men that look cool without trying too hard.
Get ready to get inspired.
Below, check out men's workwear style inspiration:
Fast & Loose
Appropriately, I think, I've never been a "Don't wear pants if you don't have to" kind of guy. So I keep it pretty buttoned up, even in quarantine.
On many occasions, I'll need to sketch something out before fleshing it out more fully on the computer, and on the rare occasions (lately) I'm able to sit in our front room with some actual sunlight filtering in.
I like to wear something loose when I draw because I sometimes use sweeping gestures and shift my weight around a lot. Thus I chose the Pioneertown camp shirt for mobility, and the Flight Pants have nice pockets I can shove pens into and forget about them until they come out of the wash.
Key Pieces:
Comfortable Casual
My six-months pregnant wife and I are both working from home, so we cook a lot, which means we've been throwing open the windows regularly, and therefore must layer appropriately.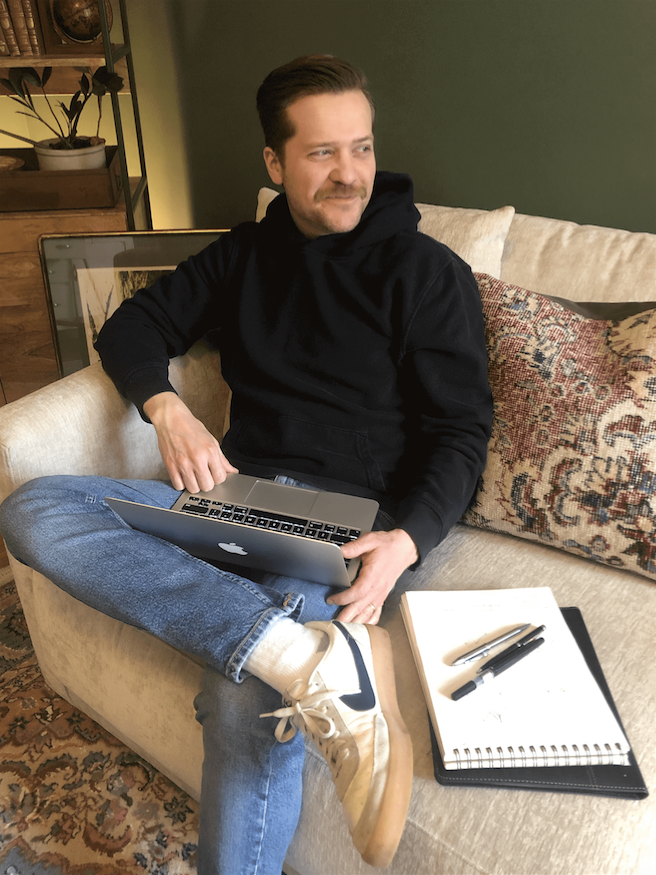 I'll spare you a look inside my makeshift office-dungeon, and instead focus on the times when the work is light or repetitive enough to sit on the couch with a laptop.
When I'm not going anywhere for a long time, that's when the knits come out. Nothing fancy – a UO pocket tee and a Stock hoodie if it gets breezy inside (because of the aforementioned window situation).
No knits on the bottom, though; I can't think properly in sweatpants.
Key Pieces:
Afternoon Delight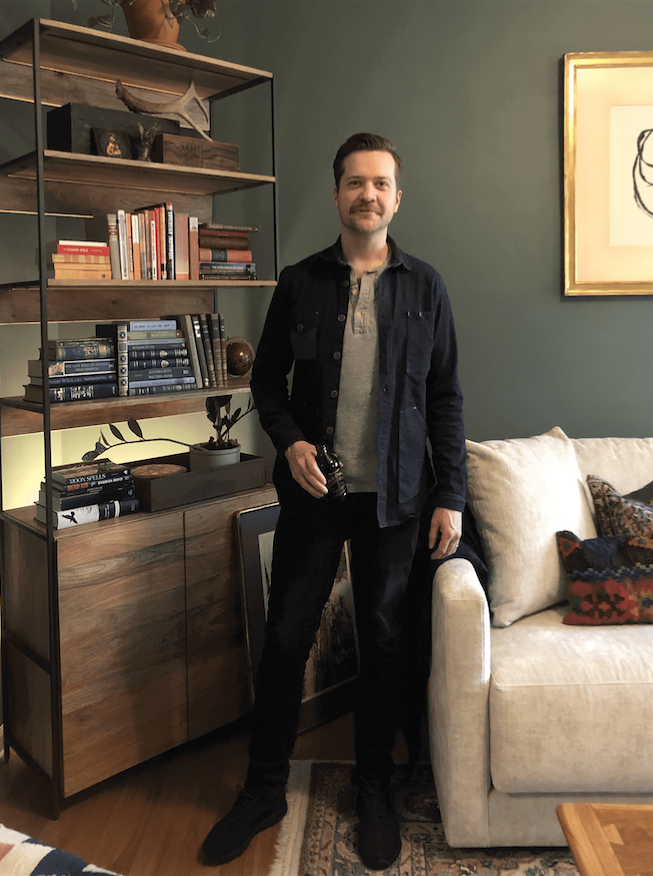 Looking like you could go out almost makes it feel like you're about to do it.
When I'm having afternoon coffee or grilling, or having a video chat, I may want to engage in a little role-play and throw on an extra layer.
My Stock work shirt always makes me feel dressed up, especially in all black, with a henley underneath to break it up and keep things interesting.
Key Pieces:

See more men's workwear style and casual outfits, worn by real guys, like this SF-based stay-at-home dad, men's fashion writer stuck in DC, and NYC creative.