How to Wear a Henley Shirt: Guys' Outfit Ideas
The base layer that's beyond basic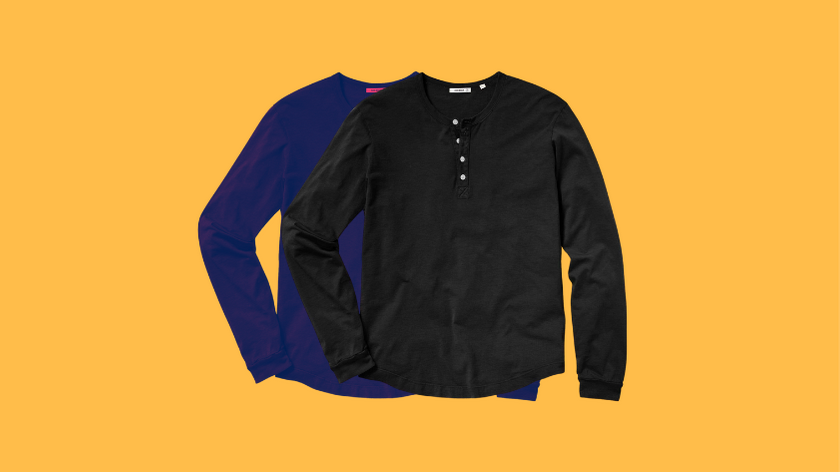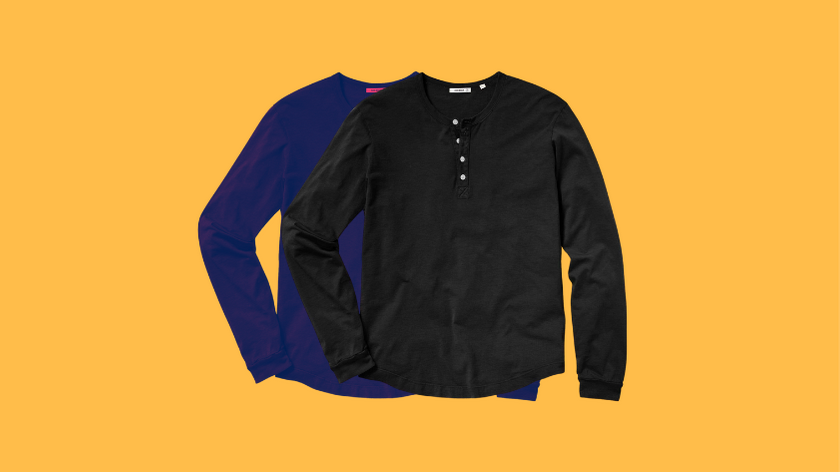 If you know anything about team SG, it's that we love us a man who knows how to wear a henley shirt.
Taylor, specifically, loves this shirt style in a real and meaningful way.
And with good reason! The henley offers the comfort of a tee while looking and feeling more put together.
Here at SG HQ, we love a cold weather sweater or turtleneck as much as the next all-female editorial team at an online menswear publication. But please don't sleep on the henley as a stylish essential!
If it's time to add one (or, heck, ten) to your wardrobe, keep reading.
Here's what you'll find in this henley shirt style guide…
What is a henley shirt?
What are the best kinds of henley shirts?
How to wear a henley in a light color
How to wear a henley in a darker color
#SGapproved henley shopping picks
What is a henley shirt?
What sets apart a henley from a regular t-shirt or long-sleeve shirt are the buttons at the collar. In fashion-y people terminology, these buttons "add visual interest" to an outfit.
A good henley shirt makes for a great base layer in cold weather, and works just as well as a standalone top in warm weather.
What are the best henley shirts?
There's a reason you so often see uber-famous celebrities photographed at the airport by the paparazzi in this wardrobe staple. They help make a guy look stylish without looking like he's trying too hard. Because honestly, you aren't!
Henley shirts can come in a variety of fabrics and textures from a waffle knit to a comfy-cozy slub jersey.
You can get even fancier with your henley in merino wool and even cashmere.
Be sure to check out our #SGapproved picks at the end of this guide for options at every price point.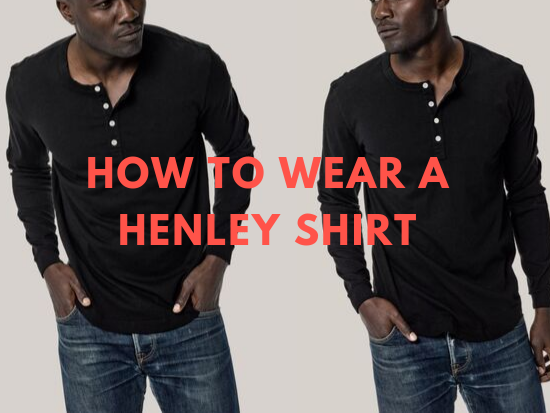 The long-sleeve henley can take a casual outfit up a notch without sacrificing comfort. It just as easily makes a more formal look feel a bit more relaxed.

Below, how to wear a light-colored henley five ways:
MONDAY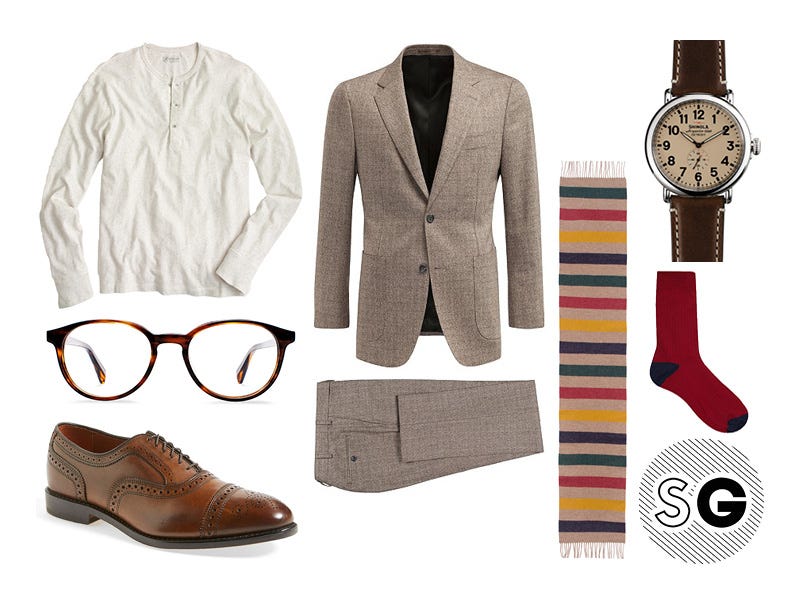 How to wear a henley with a suit
Wear it well: Headed to a socially distanced outdoor winter wedding? Swap out your shirt and tie for a henley and scarf. It's a fun and stylish way to switch things up with your most burly suit.
Because the top buttons on a henley mirror those of your button up shirts, it makes a surprisingly elegant option to swap under your jacket.
TUESDAY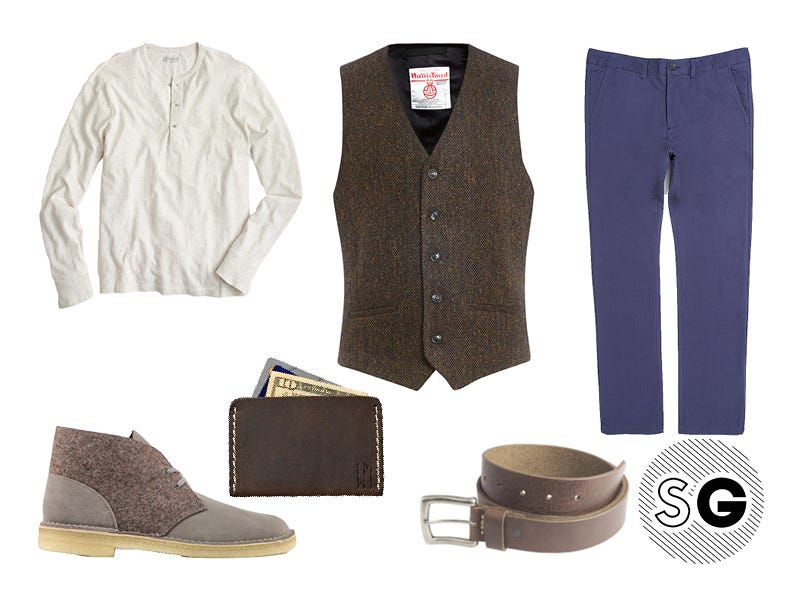 How to wear a henley with chinos
Wear it well: Channel a Hemsworth brother by layering your henley with a dressier vest.
WEDNESDAY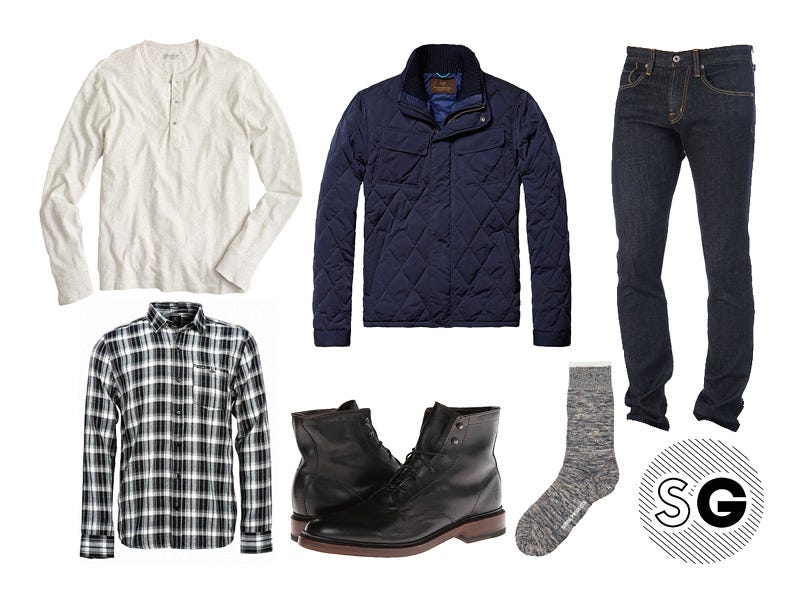 How to wear a henley with jeans
Wear it well: Layer the plaid shirt under the henley for a more casual take on the shirt and sweater combo.
THURSDAY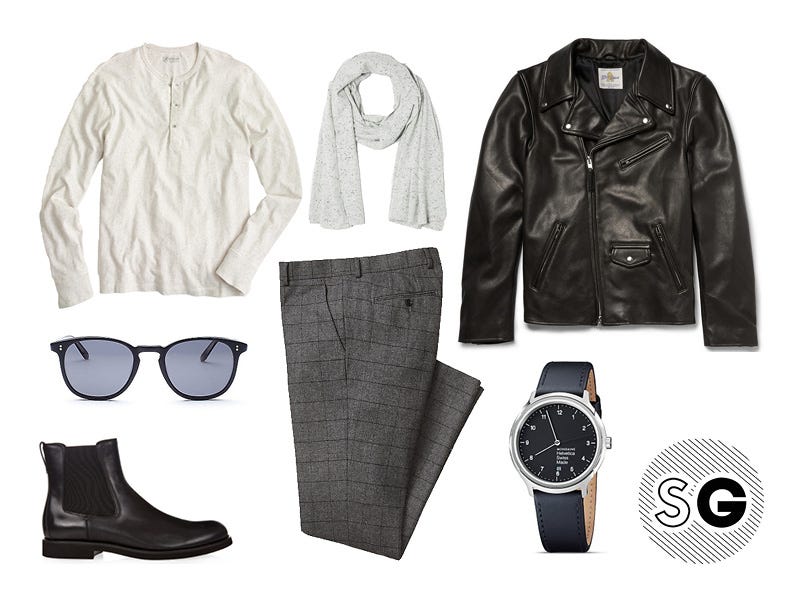 How to wear a henley with dress pants
Wear it well: Mix your patterned trousers with a leather jacket for the perfect mix of gentlemen and bad boy.
FRIDAY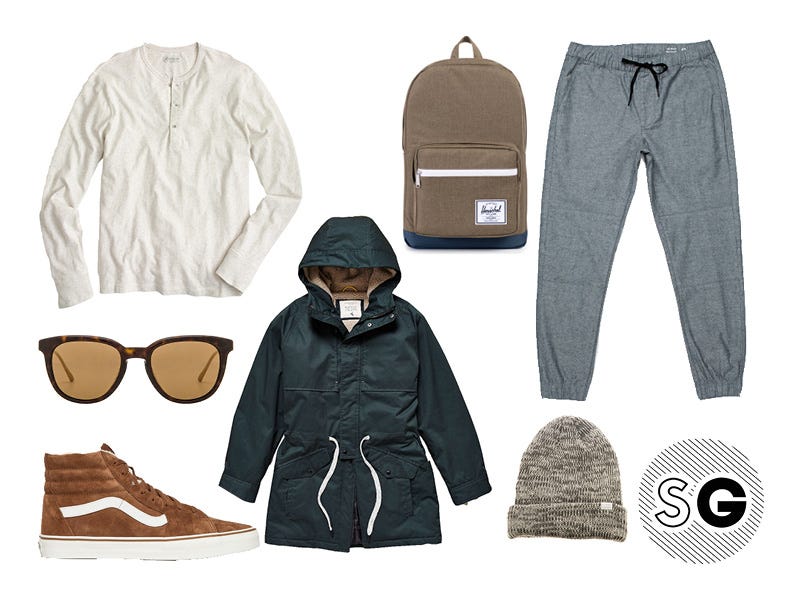 How to wear a henley with joggers
Wear it well: The simple design of a henley feels just as at home on the set of Game of Thrones as it does on stage (or in the crowd) at an indie rock show. It's why you can just as easily wear this shirt with a suit (as in Monday's look) as you can for a day off.
Cozy up for coffee in fleece-lined coat and sneaks and the obvious style-meets-comfort pant: joggers.

But that's not all!
We wanted to give you twice the outfit inspiration, so we also put together five looks featuring a darker-colored (in this case, blue) henley.
The Buck Mason style below is just as versatile as a lighter-colored style, while offering a bit more sophistication.
Five more henley outfit ideas, below:
Monday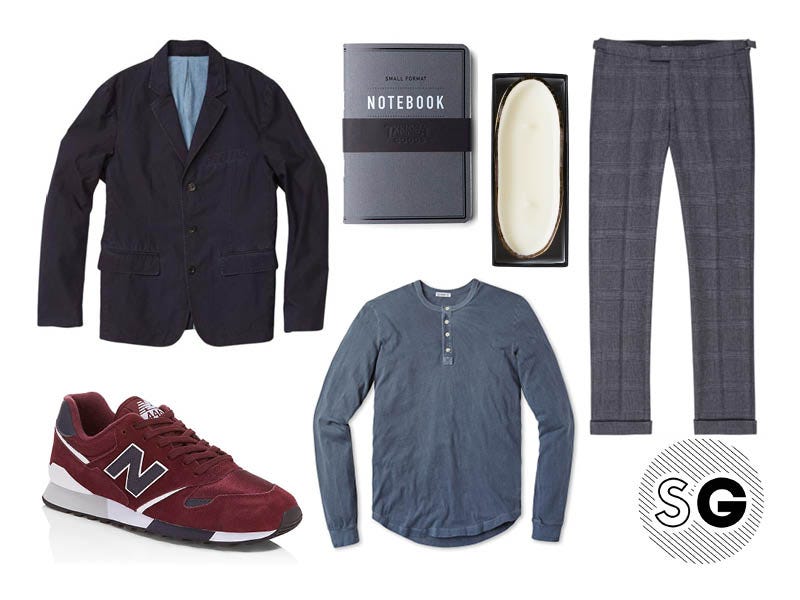 Wear a henley with dress pants and sneakers (yes, really!)
SG Says: Try a henley with trousers and a trendy jacket.
Finished off with vintage-looking sneakers, you'll really be rocking an outfit with a capital "O" (as in "O-h-h-h boy do you look good!")
Tuesday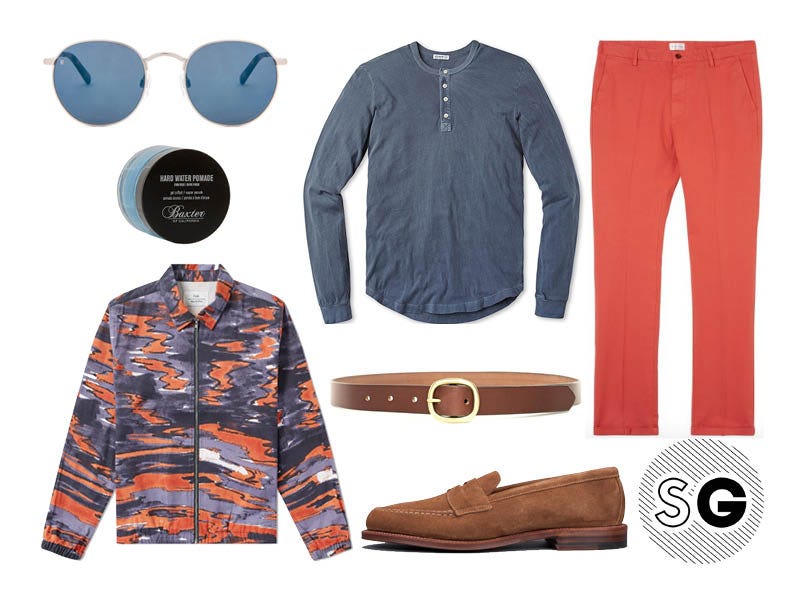 SG Says: Let your henley mellow out bolder statement pieces, whether that's a loud jacket, pants, or heck, both.
Wednesday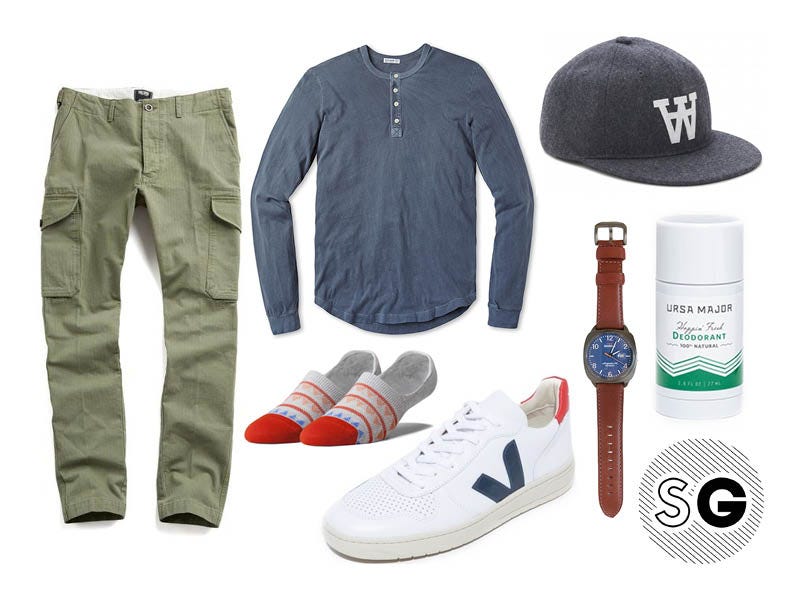 SG Says: Keep it cool and casual with cargo pants, trendy Veja sneakers, and a baseball cap for your next errand run.
Thursday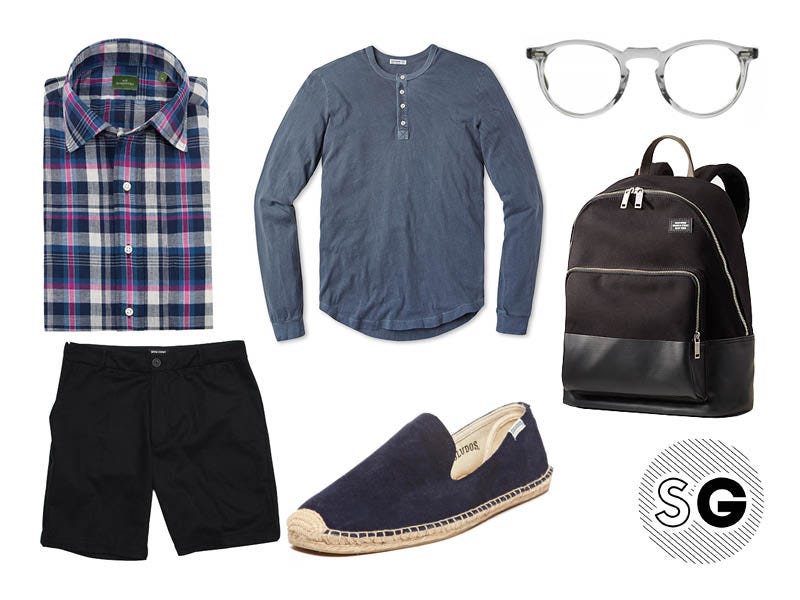 SG Says: YES, you can wear a henley with shorts!
If you're staying inside this fall and winter (like most of us), consider layering a lightweight plaid shirt over your henley for the "I wish it was still summer" version of a henley outfit.
Friday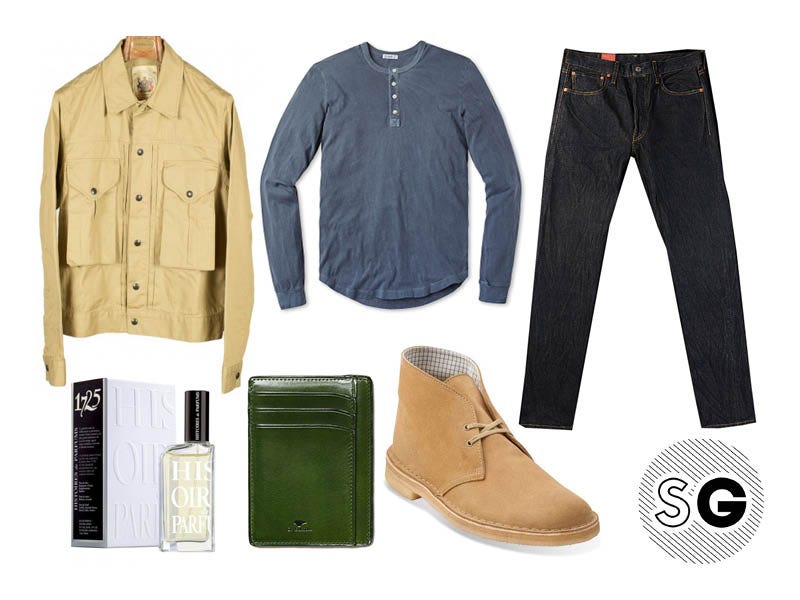 SG Says: Wear a henley on your next date night with a clean pair of chukka boots, dark-rinse jeans, and your favorite lightweight jacket.
// Shop #SGapproved henleys //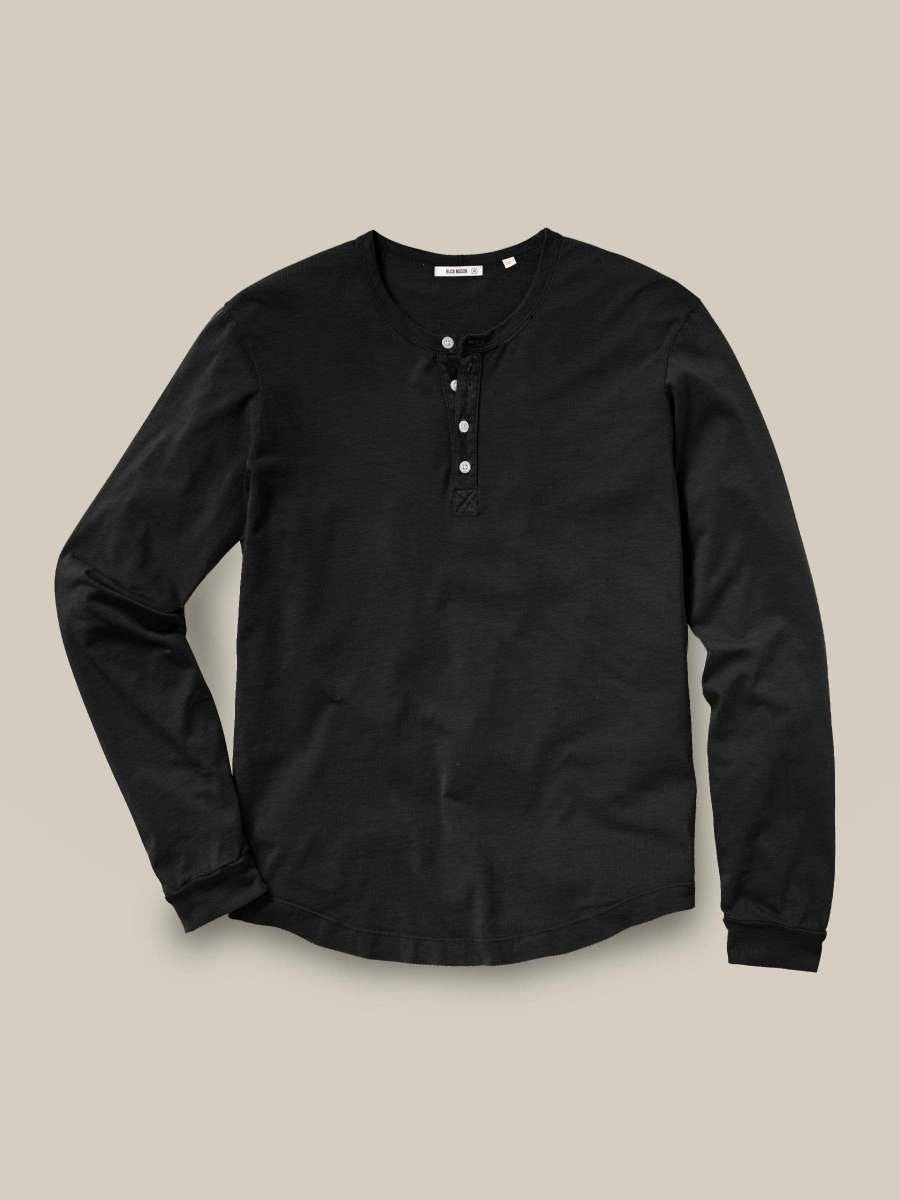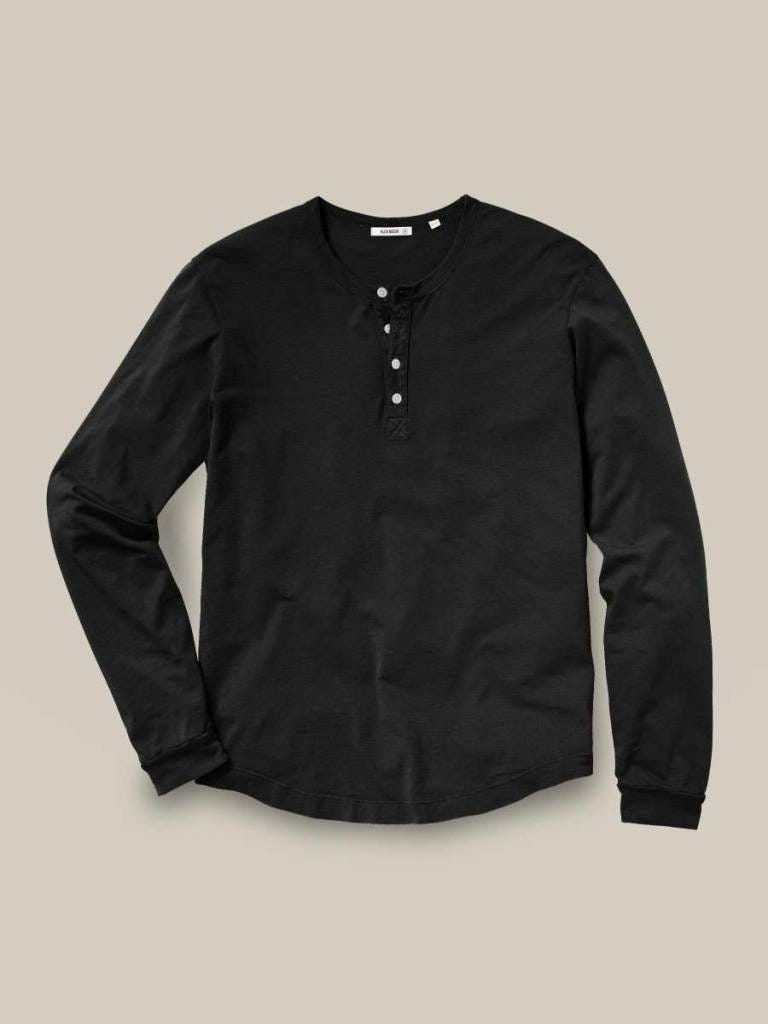 Buck Mason pima curved hem henley, $52
SG Says: Here at SG HQ, we love Buck Mason for a lot of things, but their curved hem long-sleeve henley is a true standout.
The style comes in multiple colors, so you'll have options (or just treat yourself to all of them!)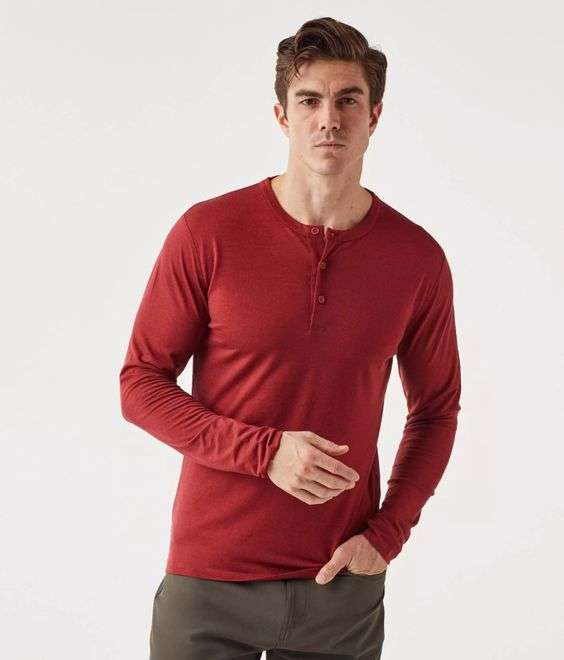 Olivers Apparel convoy henley, $108
SG Says: Yes, this feels costly for a henley, we know. But slip one on, and you'll never be able to go back to whatever you were wearing before. Sorry not sorry!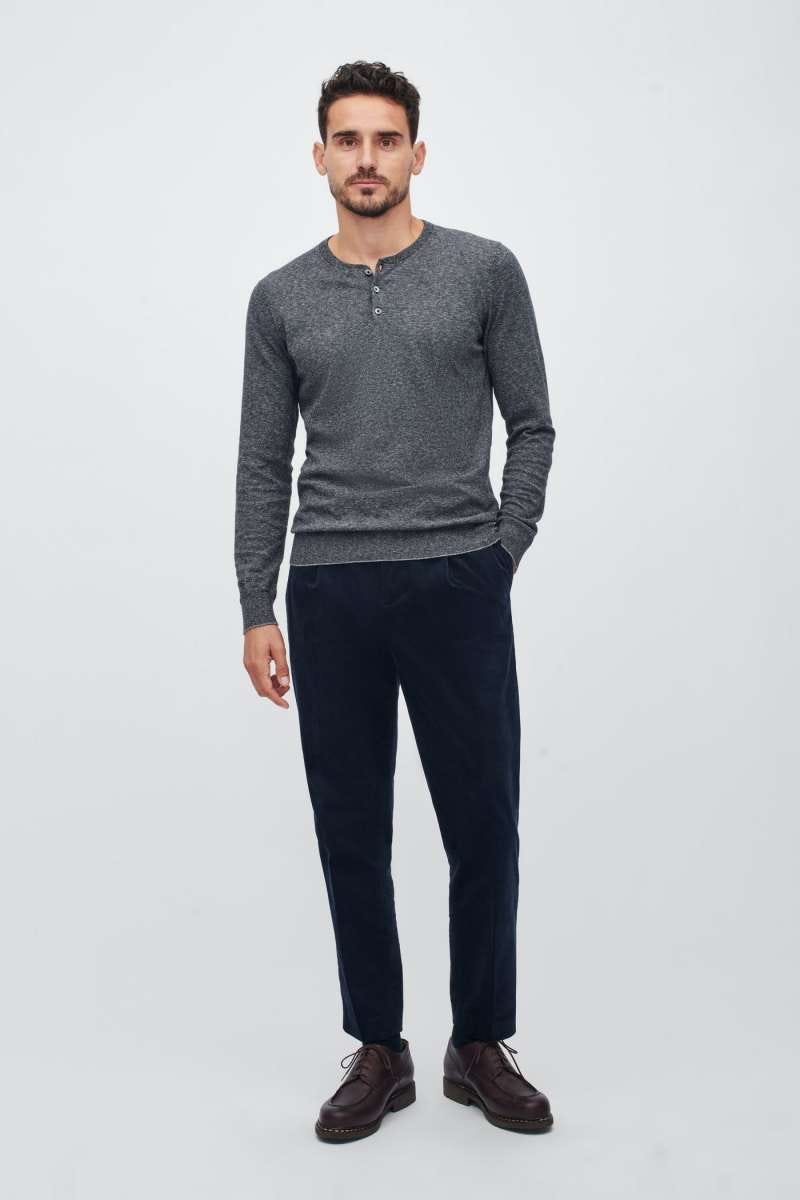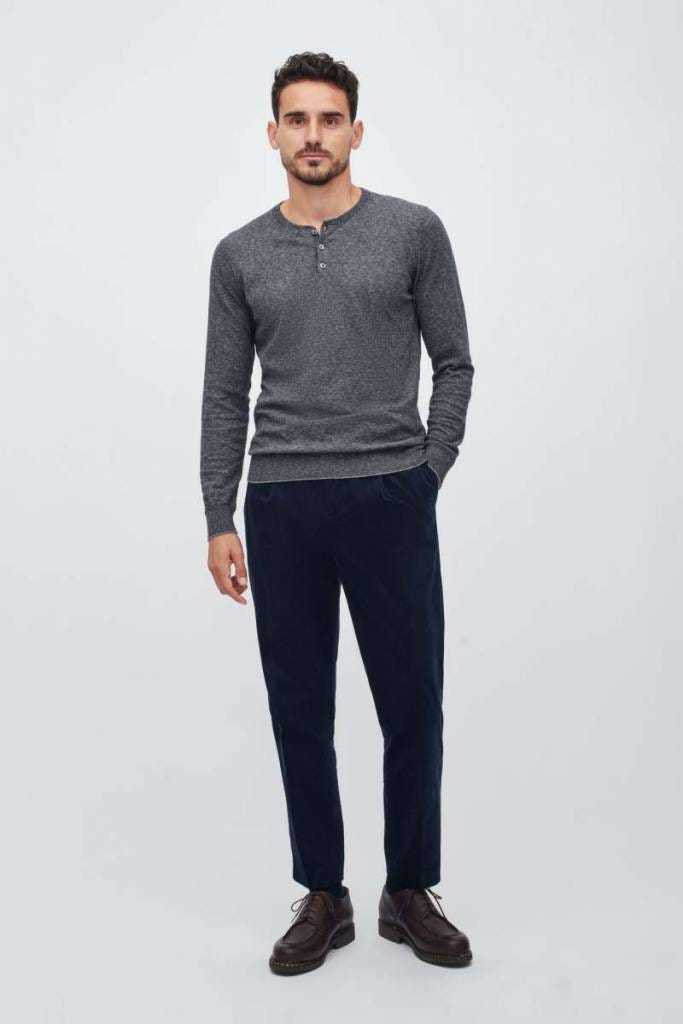 Bonobos lightweight cotton sweater henley, $88
SG Says: If you're worried about a henley not being dressy enough for work, let this sweater version from Bonobos put your mind at ease.
***

Want more help selecting your perfect henley? The team at Style Girlfriend is ready to build your personalized shopping plan.

Like a phoenix rising from the ashes, Gabi Meyers went from Team SG's first-ever intern to a trusted fashion editor and stylist. She currently lives in Chicago with a very cute dog.