These are the 23 Best Men's Fashion Trends to Try in 2023
Are you ready to shake up your uniform?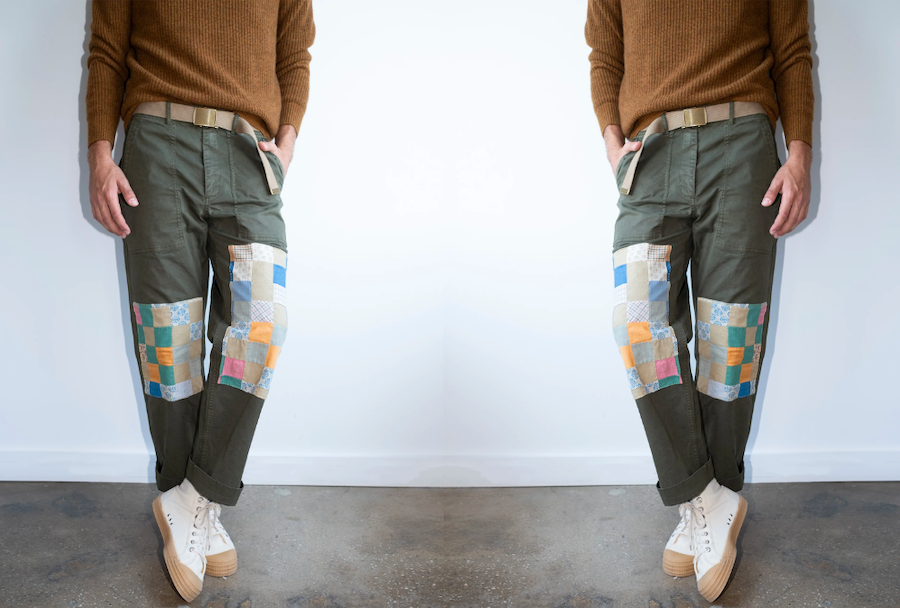 If you're a regular visitor to Style Girlfriend, you know we're not much for trends.
What's in, what's out..we're much more concerned with helping you find clothes that make you look and feel handsome! And confident!
Looking "cool" is a bonus, in our books.
But here's the thing.
Just because you're focused on improving your personal style in an evergreen way doesn't mean you should turn away from trends altogether.
Why?
Well, first of all, trying new trends can be fun!
Just like eating healthy can get derailed when you start to think, So, broccoli and baked chicken breast…forever, huh?, it can be helpful to break out from your usual style from time to time.
And who knows?
By trying new men's fashion trends, you may discover that, yep, in fact that specific trend is not for you.
But how will you know if you don't try?
So, the team here at Style Girlfriend put together a list of 2023 men's style trends.
You don't have to try all of them. Hell, you don't have to try any of them!
But if you see one and think, Hmm, maybe…?, then consider this your sign to give it a go.
We promise no one will laugh (except maybe if you bleach your hair…more on that later), and if they do, they're a jerk and you shouldn't be friends with them anyway.
Below, check out 23 men's fashion trends to try in 2023:
Men's Fashion Trend #1: Sustainability is in Style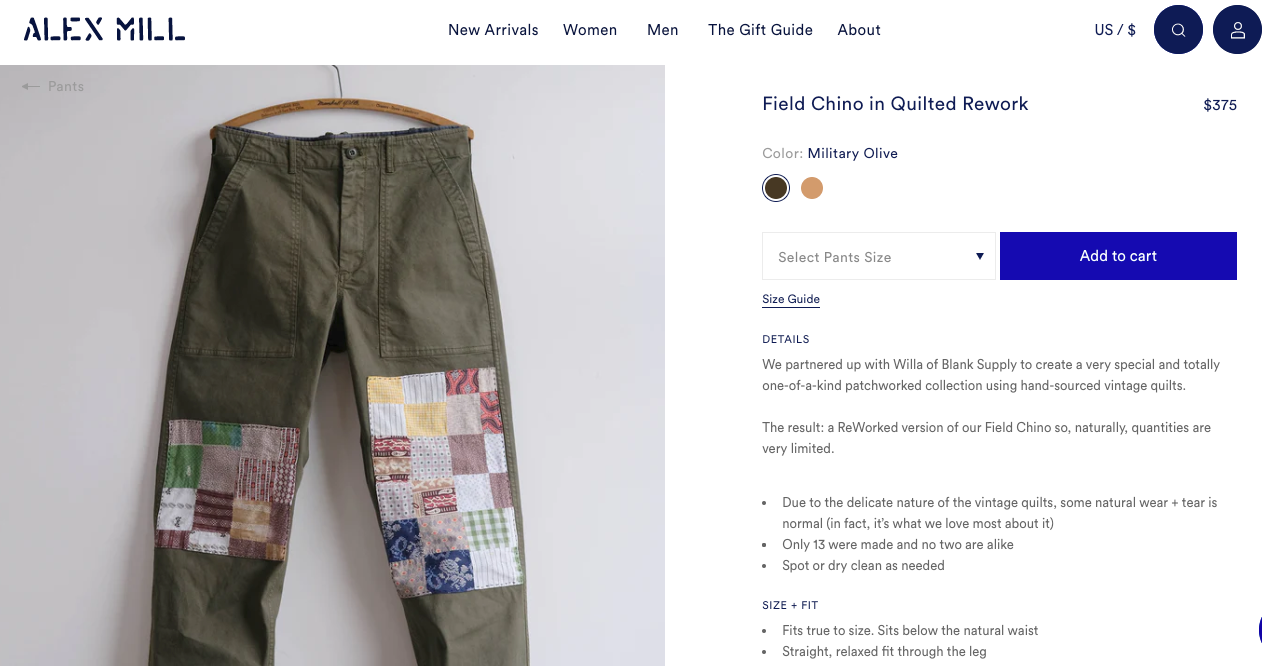 SG Says: A focus on sustainable fashion—leveraging recycled or vintage clothing, shopping with the intention of owning items for longer—will be more important than ever in 2023.
How to shop more sustainably
First, consider shopping secondhand!
You can try trend-focused sites like Grailed and TheRealReal, to the OG resale site, eBay.
Or, head to your local thrift shop to source vintage finds.
Etsy is also a good place to find local artisans creating one-of-a-kind styles from deadstock materials.
Second, shop more intentionally by buying well-made pieces you can wear a long time without having to replace. (Check out this Wirecutter article for more great tips on how to shop sustainably.)
Editor's note: We're trying to do a better job of directing our audience to items that are of a higher quality, and not recommending fast fashion.
Please keep us accountable in 2023!
Men's Fashion Trend #2: Men's Manicures
SG Says: In 2023, it's time to finally to rest the question of whether men can or should paint their nails.
If you want to try it, go for it!
Paint each nail a different color, like skateboarder-turned-actor Evan Mock, above. Or keep things consistent with a manicure filled or bright red, black…whatever color you want!
The sky's the limit.
DIY it at home, or hit the nail salon (with a friend or significant other in tow, if you want some help picking a color) for a professional job with no smudges.
Because the men's manicure is officially here to stay in 2023.
Shop men's manicure essentials:
Men's Fashion Trend #3: Viva Magenta
SG Says: Pantone's 2023 color of the year is a bright shade of magenta.
Can't quite picture it?
Here's Harry Styles in the bold hue:
Leatrice Eiseman, executive director of the Pantone Color Institute, explains this year's vibrant choice:
"It's brave, it's fearless, it depicts optimism and joy – and we know that we are all greatly in need of that."
Shop magenta style:
Men's Fashion Trend #4: Carpentercore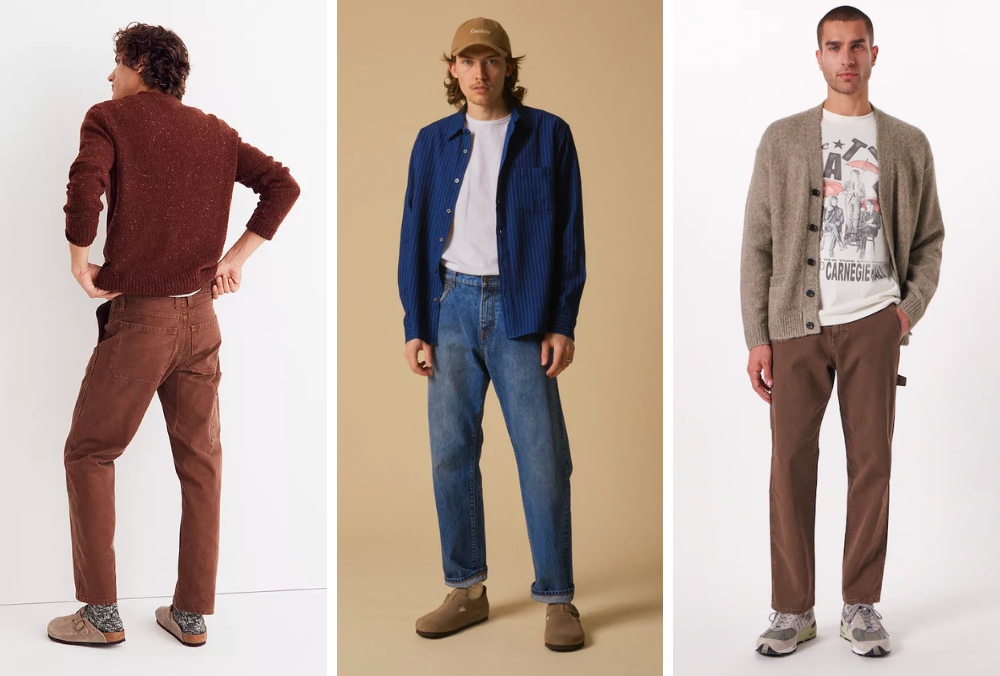 SG Says: Carpentercore gets its name from the carpenter pants resurgence in men's style recently.
You know the kind: a relaxed fit, straight-leg workwear pant that very well could include a hammer loop at the side.
You might not have worn this look since high school, but if you liked it then? Well, you're in luck, because it's back in a big way in 2023.
How to wear carpentercore:
Swap out your slim-fit pants for a looser fit. Pair it with the coziest sweater or plaid shirt you can find.
Phish-loving Birkenstock slip-ons encouraged, but not required.
Shop carpentercore picks:
Men's Fashion Trend #5: Updating your suit game
SG Says: If you're feeling excited to dress up again after years in sweatpants, 2023 is your year.
Try expanding your dressy repertoire to include a double-breasted suit, like Brendan Fraser above, or something in a bright color or pattern.
How to wear a statement suit
New to suits?
First, check the basics off your list.
That means navy and charcoal, single-breasted notch lapel suits with a modern, flat front pant.
From there, feel free to add a bold-colored or db suit to the mix if you a) have regular occasion to wear suits, and b) are ready to wear a style that stands out!
Shop double-breasted suits:
Men's Fashion Trend #6: Urban Hiker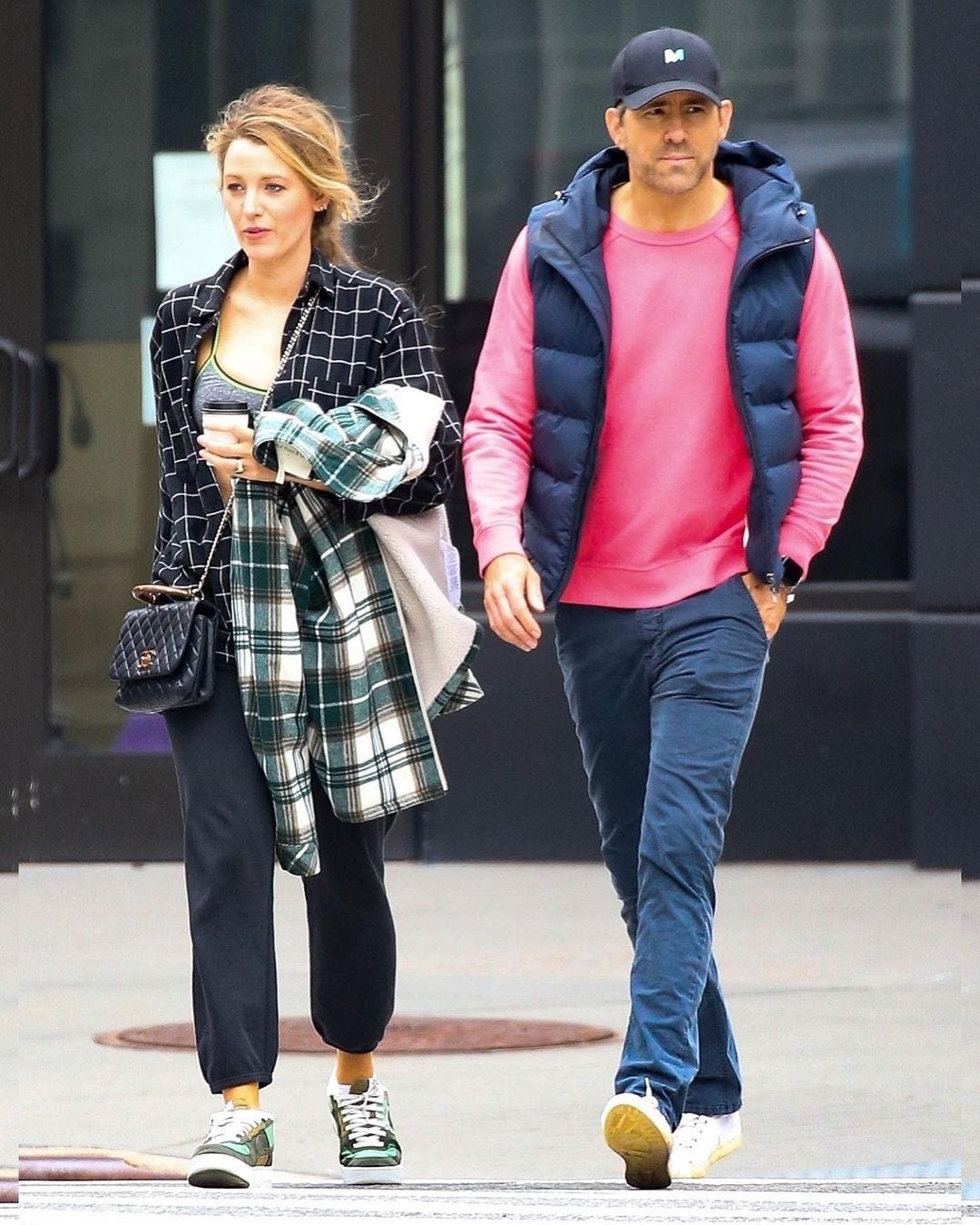 SG Says: Let's hope your parents saved your Patagonia outerwear from high school, because the urban hiker look is back and bigger than ever in 2023.
How to wear the urban hiker look
Thankfully, this men's fashion trend isn't so far off from what you may already wear on the weekends.
Just swap your chore coat or field jacket for a puffer or fleece pullover, and your Chelsea boots for trail sneakers, and you're good to go.
Men's Fashion Trend #7: Tall socks hiked over pants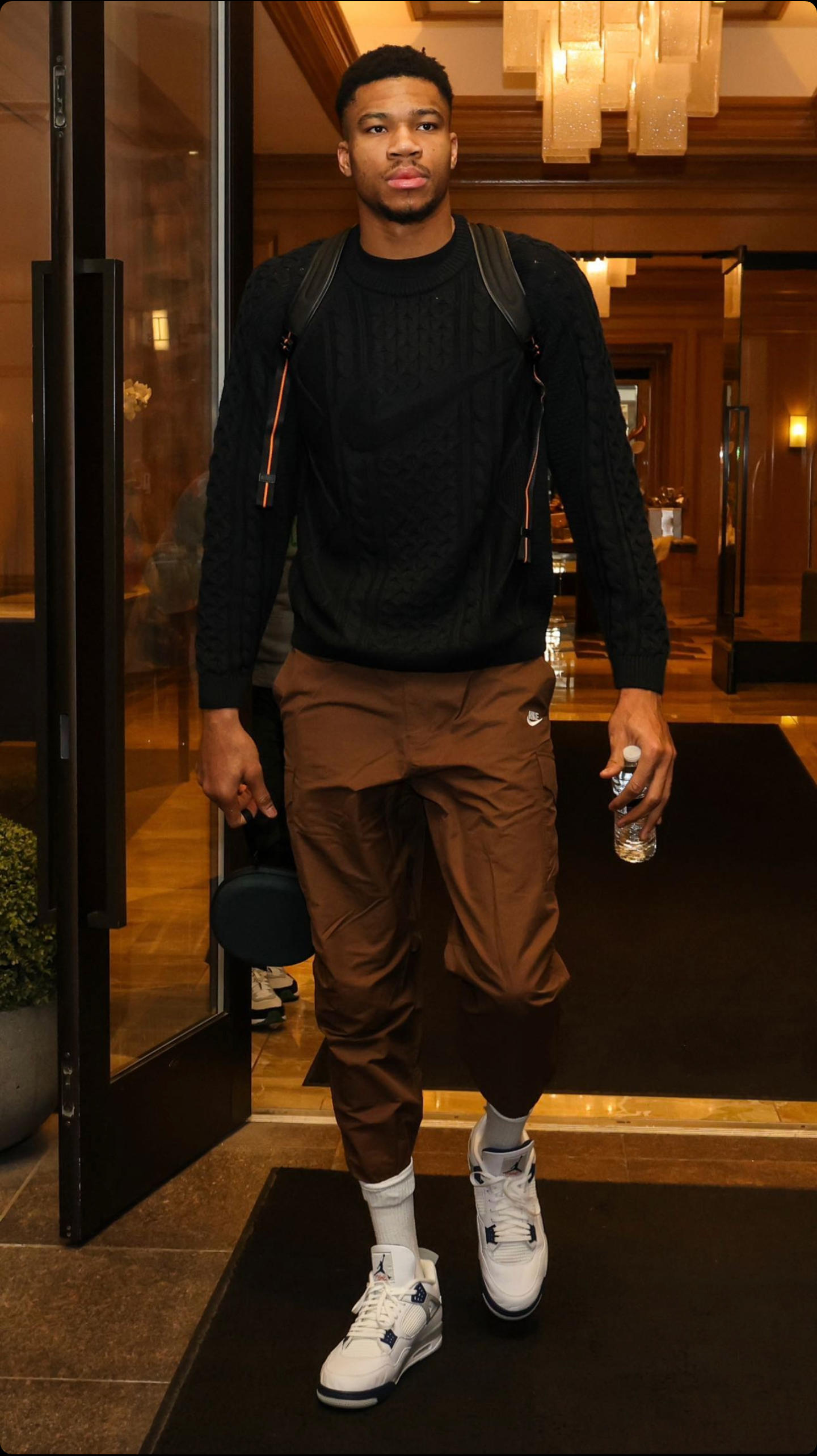 SG Says: I've always been into a man in tall socks.
It started with a desperate crush on a Pennsylvanian I met in college who dressed like he was a surfer from San Diego.
Today, it's Milwaukee Bucks' MVP Giannis Antetokounmpo who got me back into this trend.
In 2023, the look is less surfer, and more Gen Z athlete.
How to wear tall socks
When wearing tall socks in an athleisure way like the Bucks MVP does above, scrunch your joggers or sweatpants up slightly, then pull the socks over the top of the elastic.
Don't be too precious with it. You want it to look like you just can't wait to get on the court and practice your free throws.
If you're wearing tall socks with a cropped trouser, it's even easier.
Just hike them up and forget about them! If you bare some shin when sitting, so be it.
Shop tall socks:
Men's Fashion Trend #8: Fashion-y hats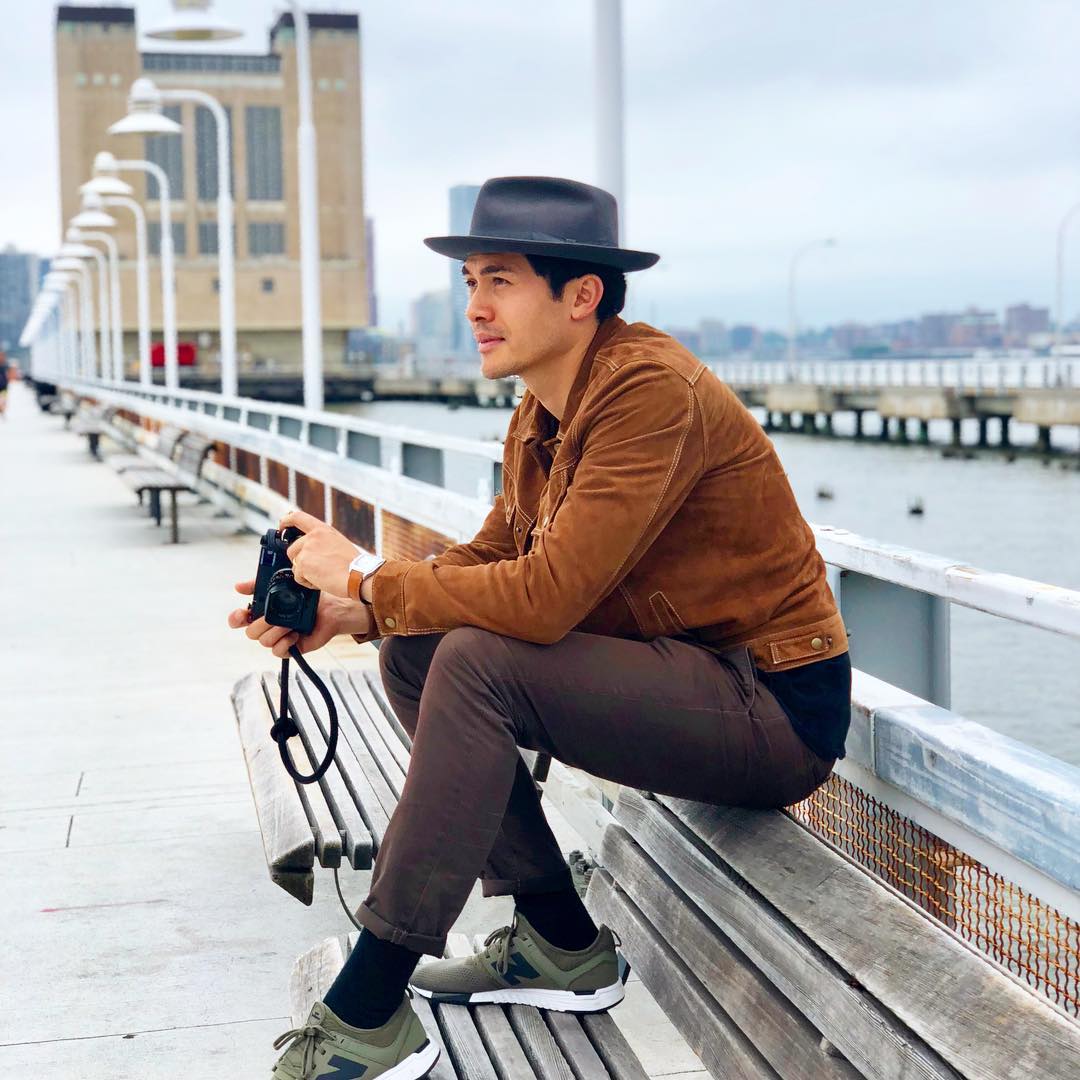 SG Says: Is 2023 the year you finally commit to rotating in headwear that's not a baseball cap?
Now's your moment!
Follow the lead of celebs like SG Madness winner Ryan Reynolds and Henry Golding, above, and become that guy.
How to wear a fashion without looking like a doofus
When it comes to wearing a hat of any kind, the rest of the outfit is key to not f*cking it up. Note Golding's suede jacket and slim-fitting cranberry-hued pants.
This is a head-to-toe outfit with a capital "O." He's pulling off a whole "international man of mystery on vacation" vibe.
Point being?
You can't just expect to throw on a white t-shirt, hole-y jeans, and grungy sneakers and expect to top the look off with a hat and look classy.
Think of a hat as a cherry on the sundae of your outfit. The whole thing's gotta be sweet to really pull it off.
As for the best materials for a hat? Stick to 100% wool, or a wool blend, in an interesting texture. A hat made of cotton or polyester will look flimsy and, well, kind of cheap.

Men's Fashion Trend #9: Cross Body Bags
SG Says: Maybe you can't stomach what's basically a fanny pack slung across your body, but this hands-free bag style is officially here to stay in 2023.
The Utah Jazz's Jarred Vanderbilt shows how to wear the look, aka, totally casually!
This is not a bag to wear with a suit.
Shop men's crossbody bags:
Men's Fashion Trend #10: Throwback '90s style
SG Says: I blame Euphoria for the return of '90s style.
Suddenly, Gen Z has discovered the trends of my youth and deemed them to be ::chokes on drink:: retro.
You can jump on this trend by raiding your childhood bedroom closet. Or, you can invest in some new finds.
Think: oversize logo sweatshirts, puffer jackets, and chunky sneakers.
Shop '90s style:
Men's Fashion Trend #11: Monochrome Outfits
SG Says: Wearing one color head to toe has never been cooler.
Take a page out of David Beckham's fashion playbook, above, and sport all-black for an outfit that's elegant, sophisticated, and (most important) easy!
Don't think you're restricted just to neutrals, though. You can pull off bright colors on top and bottom, too.
Need help figuring out how to incorporate this men's trend into your wardrobe? Hit up Team SG for a virtual personal styling session!
Men's Fashion Trend #12: Faux fur
SG Says: These days, fake fur can look and feel just as good as the real thing. If you want to eschew the real stuff for ethical reasons, or just because you think it's tacky, there's plenty of options out there for you.
How to wear faux fur
Looking for an easy way to incorporate the faux fur men's fashion trends into your wardrobe in 2023? Start with a collar on a winter jacket.
If you live somewhere really cold, you might want to consider a trapper hat too, because, well, brrrr.
Men's Fashion Trend #13: Turtlenecks
SG Says: The funny thing about men's fashion trends is, for the most part, they're items you're already wearing…just reimagined or boasting new proportions. Think: pleated pants. You've gotta wear pants!
That's why the trend of "turtlenecks" strikes us here at SG HQ as a bit funny. Theoretically you're already wearing plenty of sweaters this winter when the weather merits it, but who knows?
What we do know is that we're very into turtlenecks, and if you're getting bored with your crewnecks and quarter-zips, this is your moment.
How to wear men's turtlenecks
Casually. Nonchalantly. Your turtleneck should say, "Oh this old thing?"
As in, wear it with jeans. Wear it with a sportcoat. Just wear it!
Really, you don't need to make it any more complicated than that.
Shop turtlenecks:
Men's Fashion Trend #14: Cardigans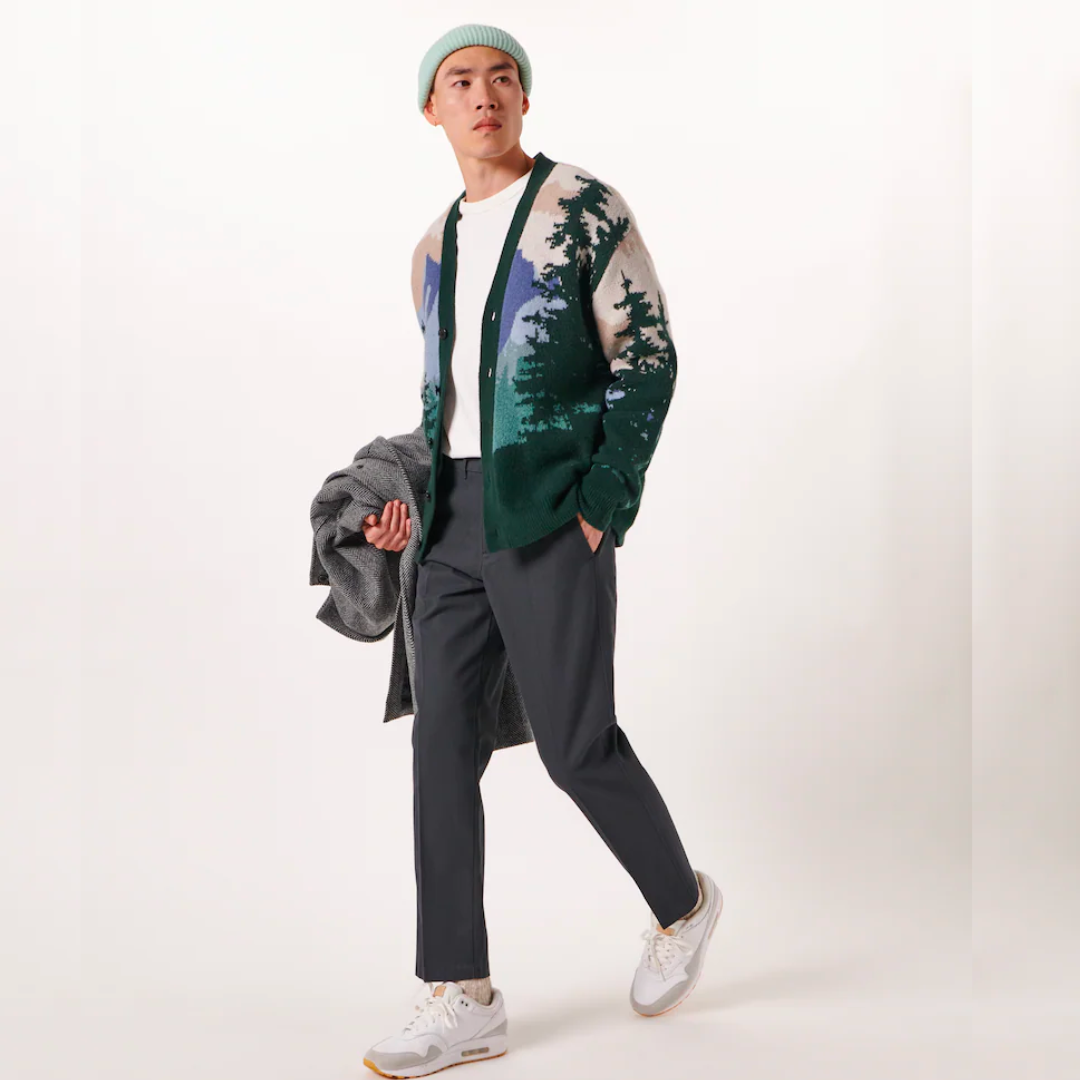 SG Says: According to Esquire, cardigans are the perfect men's fashion trend for winter, since "Thanks to its button-front design, you can air out or bundle up as necessary for changing temperature levels."
How to wear cardigans
We concur with the guys over at The Art of Manliness when it comes to cardigan sweater style. "Go with buttons, generally," they suggest.
"Cardigans can be closed with buttons, toggles, or a zipper. Buttons generally make for the most classic, handsome look."
A cardigan already leads you off the traditional sweater path enough; no need to fuss it up with overly-complicated closures.
Men's Fashion Trend #15: Country Gentleman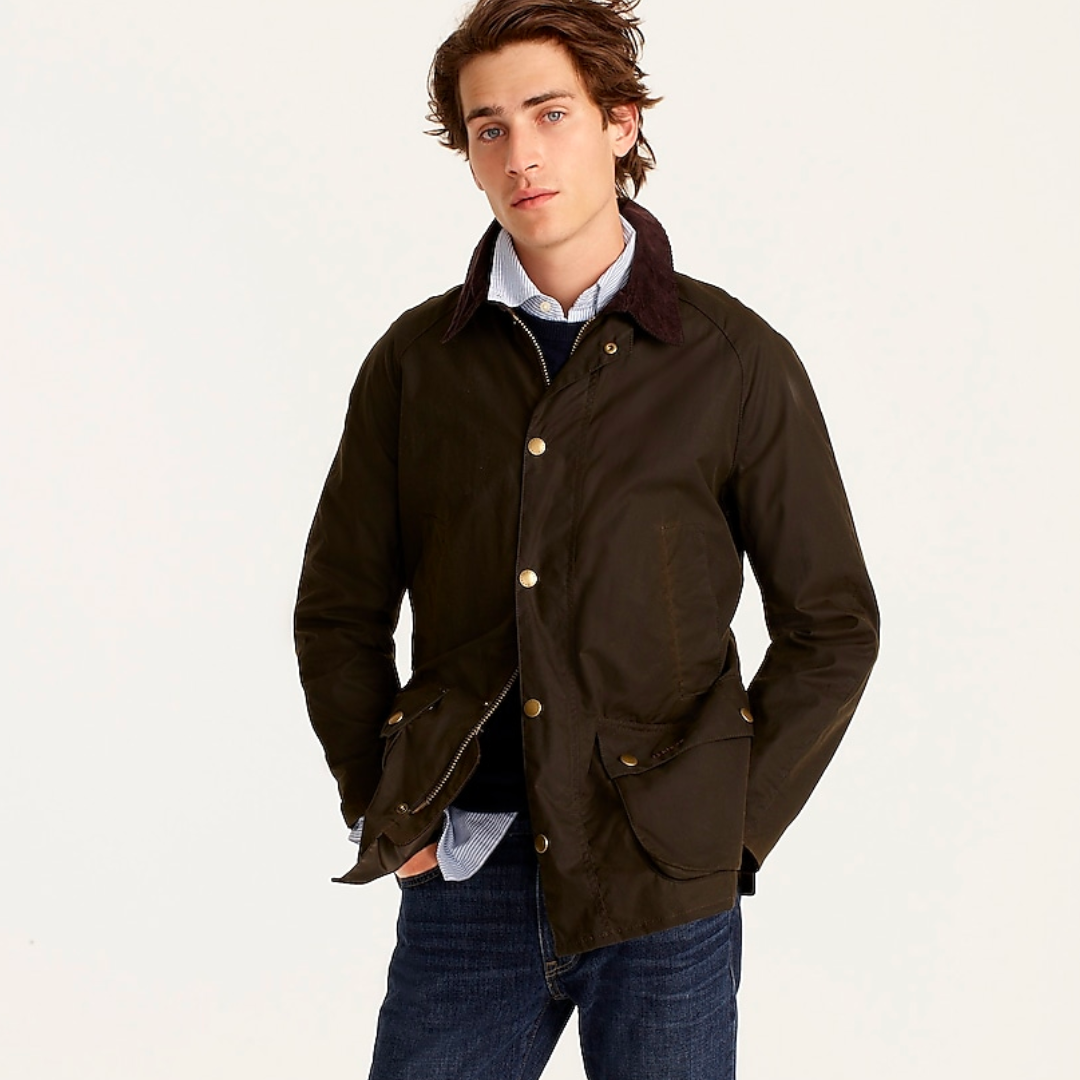 SG Says: This trend could be traced back to the most recent season of The Crown on Netflix.
For some reason, they cast an actor who was way too hot to play Prince Charles as the future king, and now the 'rumpled Barbour jacket over a shetland sweater with a cup of tea' look is back with a vengeance.
Men's Fashion Trend #16: Statement beards
SG Says: Is 2023 the year you finally grow the thick, luxurious beard you've always dreamed of sporting
While there's plenty of talk of the best hairstyles and facial hair for guys in the summer, it's time cold weather got its due, too.
How to take care of a beard
Check out this Q&A with all-natural grooming company Beardbrand's Eric Bandholz for the best beard maintenance advice.
Men's Fashion Trend #17: The Penny Loafer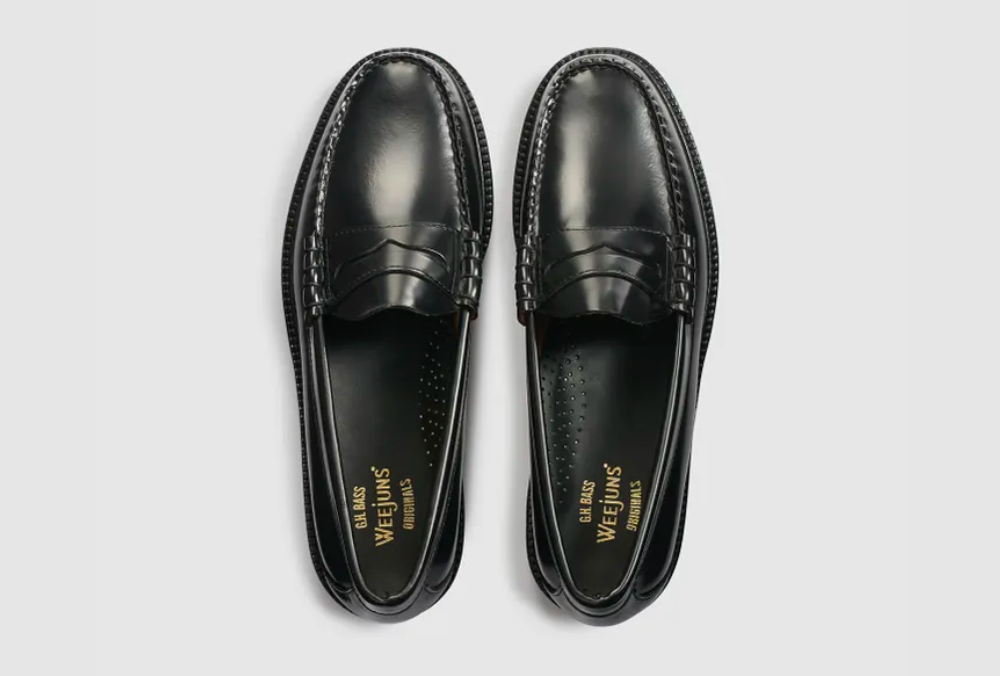 SG Says: If 2022 was the year of the Birkenstock, then 2023 will usher in the era of penny loafer dominance.
How to wear penny loafers
Pair your loafers with cuffed chinos or a cropped trouser and a tweed blazer for an office-ready look.
On the weekends, skip the sneakers and slip into loafers with your favorite jeans or cords.
Shop loafers:
Men's Fashion Trend #18: Modern formalwear
SG Says: The Yummertime guys prove that a velvet tuxedo jacket doesn't have to feel that far off from a standard all-black number.
How to wear velvet tuxedo jackets
The great thing about a velvet jacket is that you can truly dress it up or down. Wear it with black pants, a white shirt and bow tie, and shiny patent shoes (or even better, tuxedo slippers) for a luxe look.
Dress it down with a simple crewneck t-shirt, black jeans and boots for a less traditional, yet still fun and fancy, event.
Shop modern formalwear:
Men's Fashion Trend #19: Performance workwear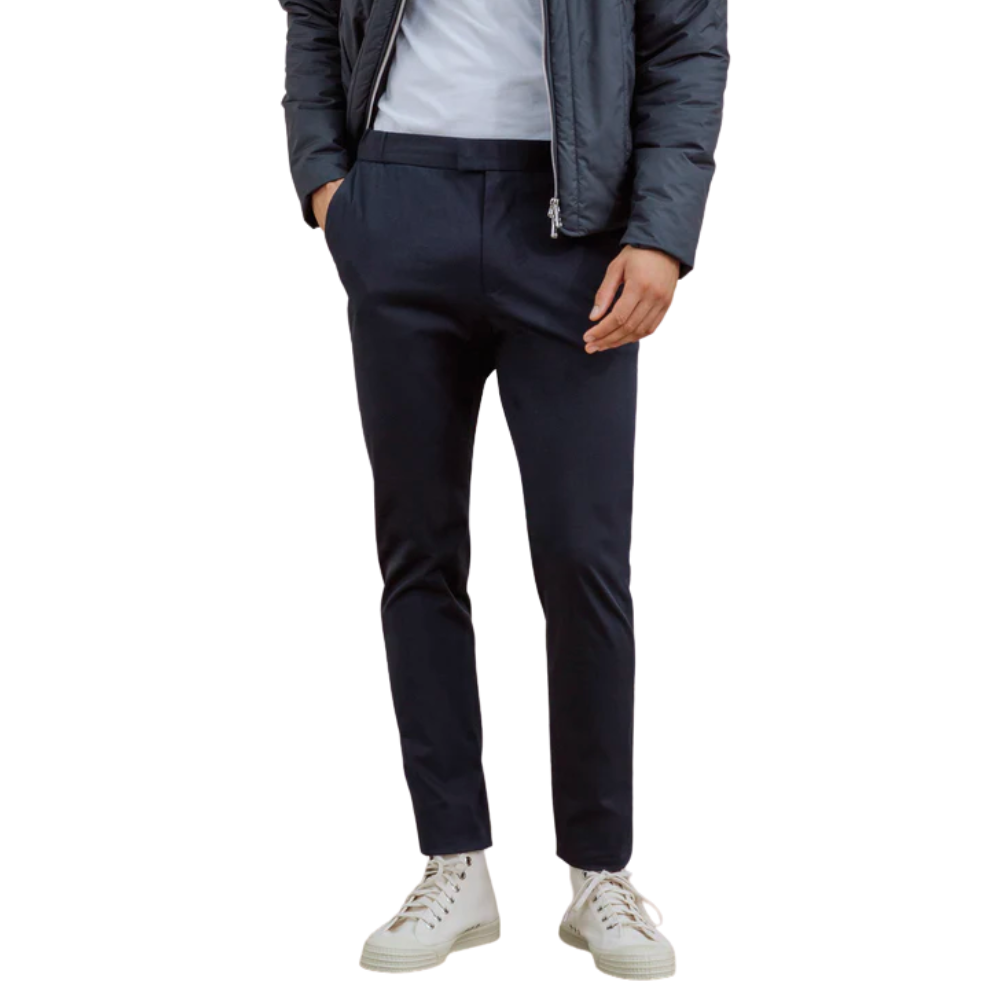 SG Says: If you're back in the office after a few years spent WFH, you know the transition can be a bumpy one.
Thankfully plenty of men's brands have stepped up to make workwear a little more comfortable.
Look for dress pants with drawstring and elastic waistbands, like the L'Estrange pair above, to help ease yourself back into "hard" pants and wearing real clothes all day long.
Men's Fashion Trend #20: Athleisure everywhere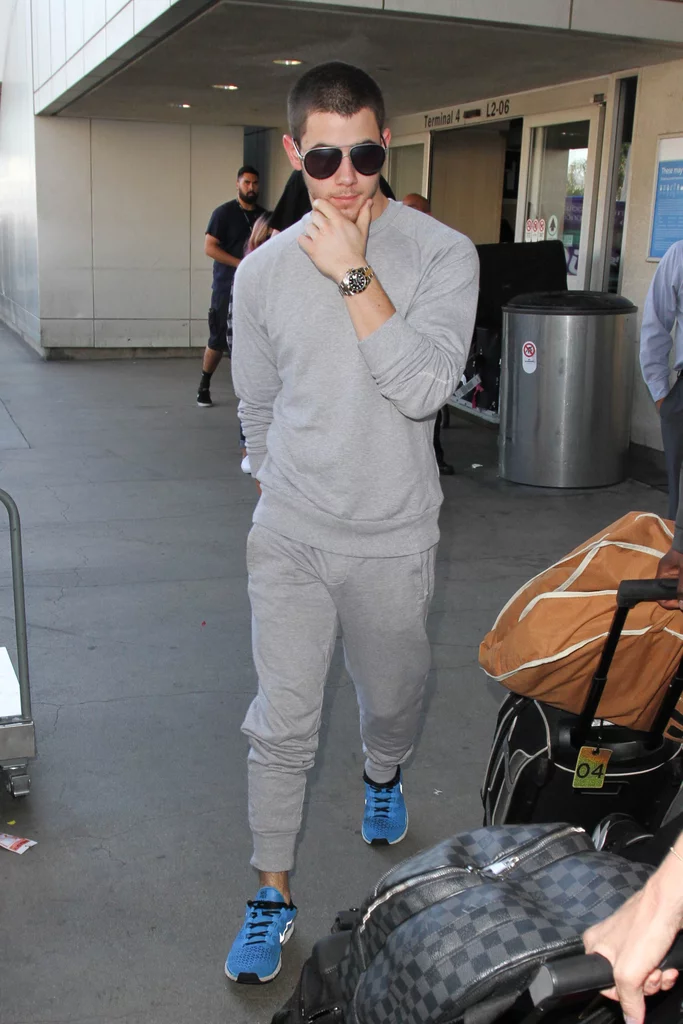 SG Says: Another example of a "When does this stop being called a trend and just becomes something we all wear?" trends.
If you're not onboard the athleisure bandwagon, whether that's joggers, performance pants, or even a simple hoodie, well…we don't know what to tell you.
How to wear athleisure
You want athleisure outfit inspiration?! We've got your athleisure outfit inspiration right here.
And here.
Here, too.
Shop athleisure picks:
Men's Fashion Trend #21: Statement sneakers
SG Says: A statement sneaker might conjure up a different image for every guy reading this.
For some, it's a dad sneak. For others, a cool and colorful street shoe.
Maybe your statement is minimalism, with simple white sneakers.
Whatever your shoe, it's time your casual footwear takes center stage.
How to wear statement sneakers
Wear yours with a t-shirt or crisp OCBD and straight-leg denim.
Or dress them up with a suit. However the spirit moves you!
Shop statement sneakers:

Men's Fashion Trend #22: Bleach Blonde Hair
SG Says: Who could forget Seth Rogen showing up to a premiere last summer in bleach blonde hair?
Okay, maybe most of you, but not Team SG!
We loved this look and spent most of Q3 and Q4 trying to convince the men in our lives to make the bleach blonde leap.
A trend we're continuing into 2023!
Just like manicures, this beauty trend is one that guys can and should feel comfortable trying in the new year! If you've been thinking about going lighter with your hair color, please go for it!
How to go bleach blonde for guys
If you're curious about taking the peroxide plunge, check out this primer from the fine folks at GQ.
Fair warning, it's really bad for your hair (more on the upkeep here).
So hopefully, you've always wondered what a buzz cut would look like, too.

Men's Fashion Trend #23: Doing "You"
SG Says: Not like You on Netflix, where the guy from Gossip Girl stalks people.
We're talking actual, straight-up personal style.
Want to try every single one of these trends? Go for it.
Want to skip them all in favor of a look you know and love? That works, too.
***

If you're ready to build a wardrobe that makes you feel like a million bucks, outsource it!
Have Team SG shop for you: You'll connect 1-on-1 with a stylist over video to talk through what you need, then receive a digital style plan filled with a shopping list and outfit ideas that fit your lifestyle and budget.
Ready to seriously improve your closet and your confidence? Learn more here.
***