The Best Men's Hats Every Guy Should Know
Hone in on the right hat for you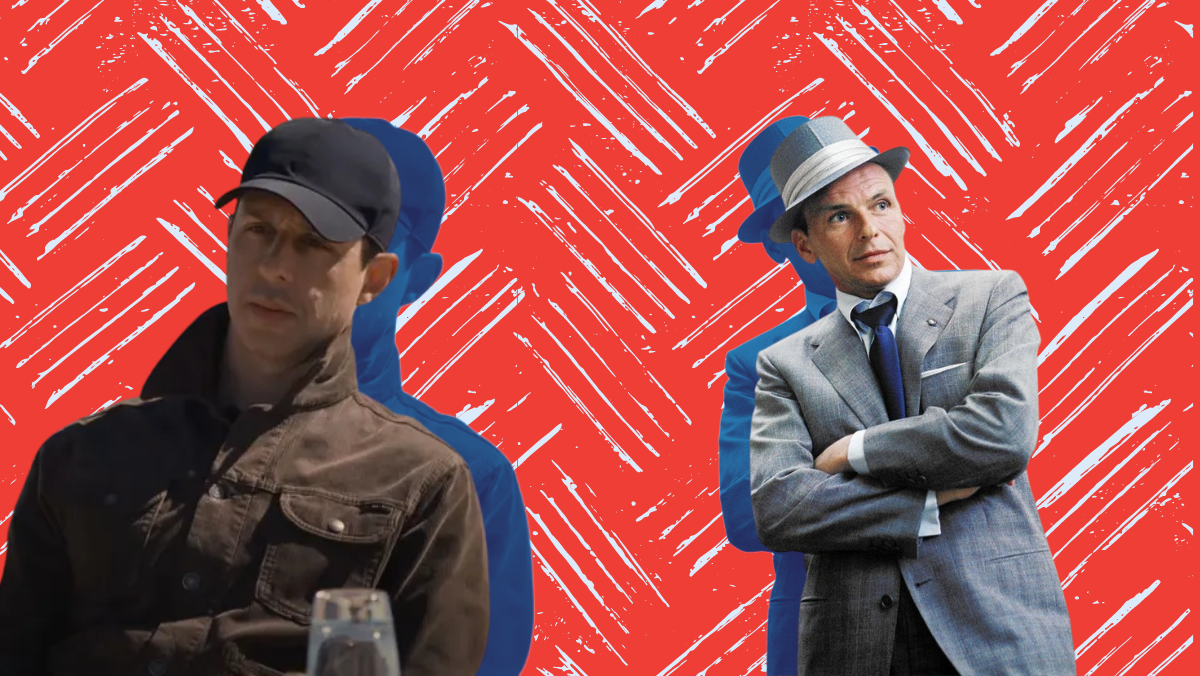 We're just going to come out and say it. Aside from baseball caps, hats are notoriously hard for guys to get right.
Aiming for Cary Grant and looking more like Kevin Federline? Not ideal. But don't give up hope! Much like the shoes you wear or the scent you spritz, the best men's hats can add 'oomph' to your style game and set you apart from your bare-headed brethren. Meaning? It's worth upgrading your topper game. 
Here at SG HQ, we want to help you realize your headwear fantasies. Paired with the right outfit, you could achieve style icon status in your own right.
Below, the best men's hats, and how to wear them:
fedora
Panama hat
Pork pie hat
logo-free baseball cap
How to wear a fedora

Made its debut: 1881
How it got its name: Named after a French play, this hat was originally intended just for women. However, with its moderate brim and soft, customizable style, it quickly became a timeless men's classic, too.
Who wears it: Humphrey Bogart, Indiana Jones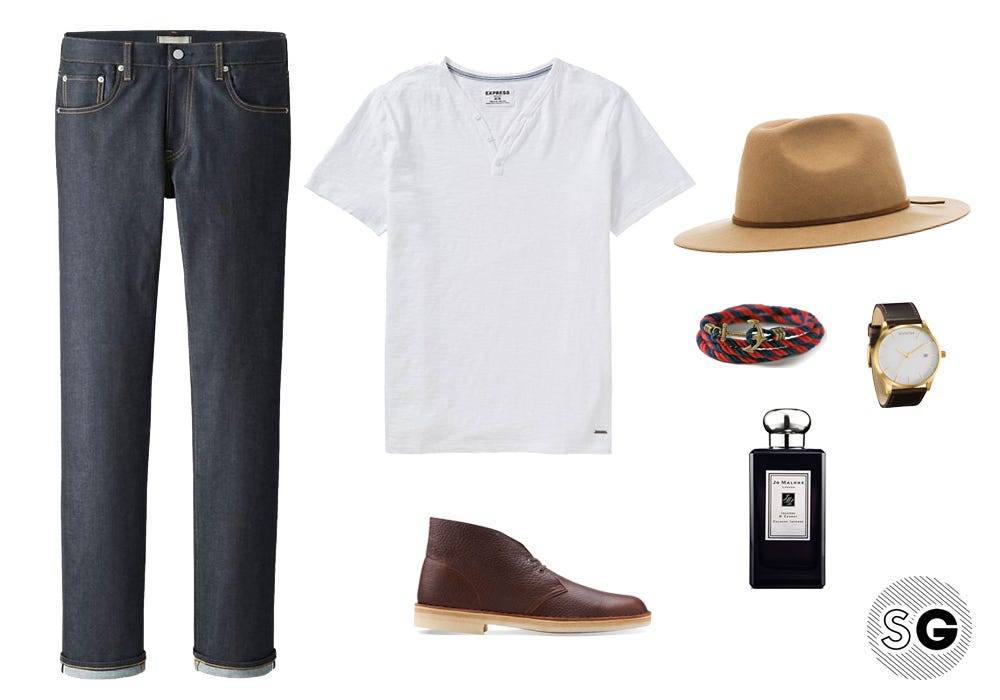 Why the fedora is one of the best men's hats out there:
Fedoras look great on guys with a bigger build because of its taller crown and 2-inch brim.
Choose a moderate or wide brimmed fedora based on your build and face shape (wider brim for longer, oval faces).
Remember to choose to style based on seasonality – straw belongs in summer only.
Instead of plopping it straight on your head, tilt the hat back a bit for an effortlessly cool look.
---
How to wear a Panama Hat
Made its debut: Early 1900's
How it got its name: Deceptively not from Panama, but made famous from Roosevelt's trip to the Panama Canal. Originating in Ecuador, the Panama Hat are lightweight, composed of weaved straw, and traditionally light-colored.
Who wears it: Of course worn by Roosevelt, this hat has also been made famous by Sean Connery, and Paul Newman.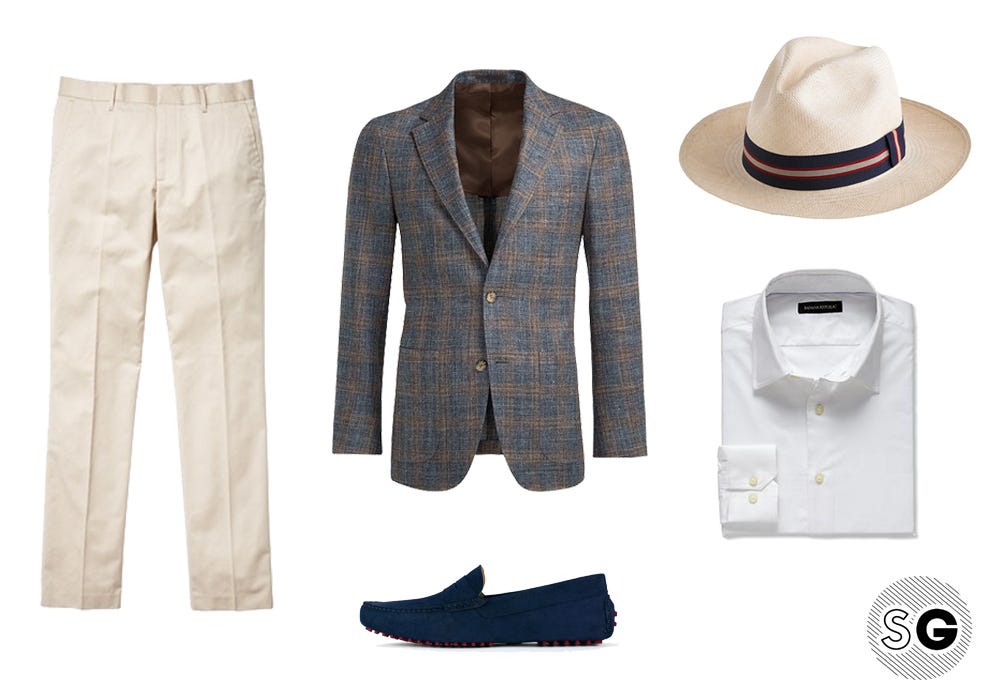 What makes the Panama hat one of the best men's hats to wear in a stylish way:
When checking for quality, make sure the straw is tightly weaved (the old rule: it had to be able to hold water without leaking a drop)
The classic white Panama hat with a black band is traditionally formal, so it's best paired with a summer-weight suit
Capitalize on the laid-back nature of the Panama hat by pairing it with loafers and linen
If you have a thinner face, make sure you wear a more narrow hat (conversely, a wider hat is better suited for a bigger face)
Lose the tie and loosen the top botton, for the ultimate laid-back vibe, then slip on a pair of driving loafers sans socks to complete the look
---
How to wear a Pork Pie Hat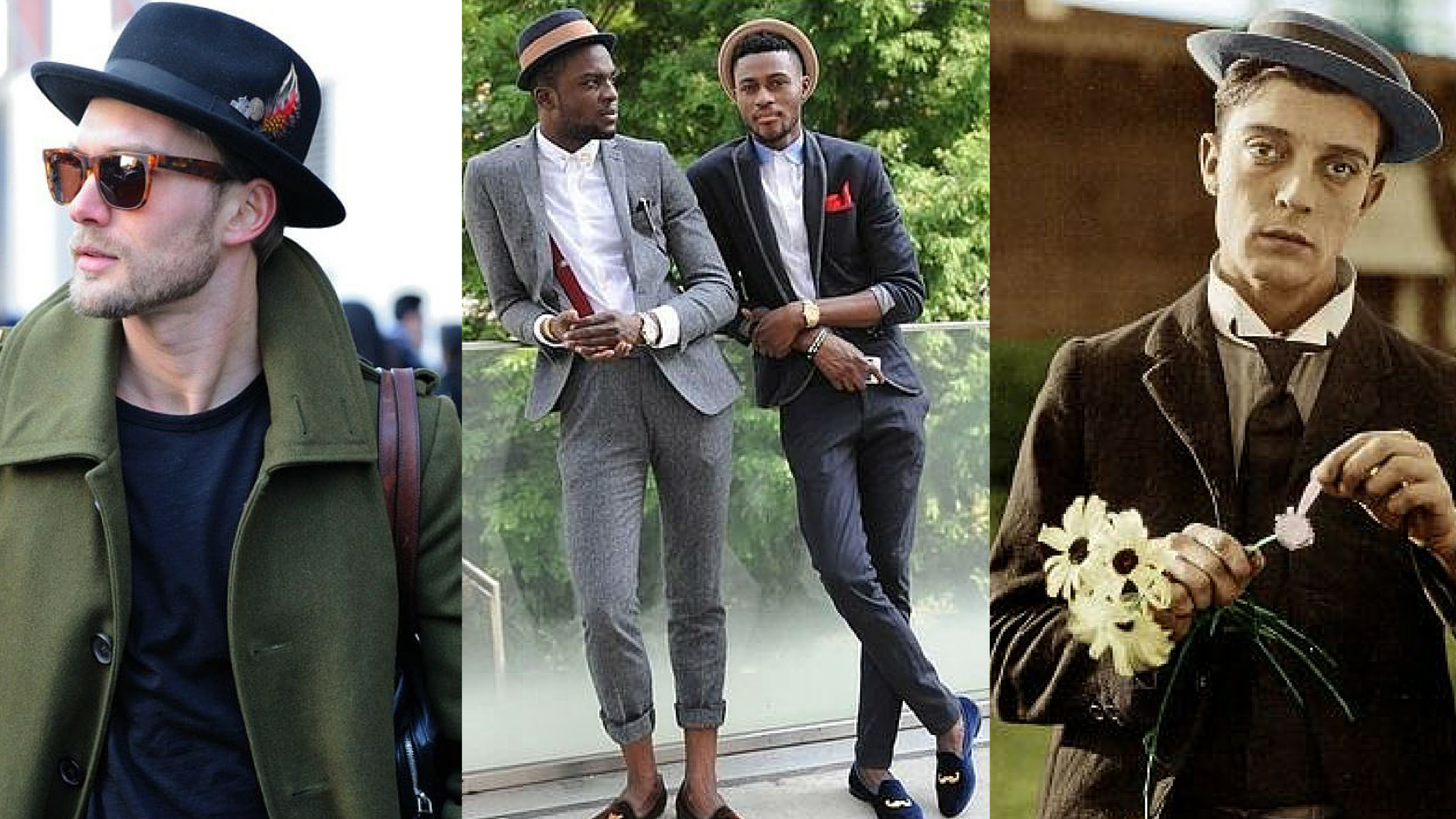 Made its debut: 1920's
How it got its name: Aptly named for its pork pie resemblance, this recently revived style is usually made of felt or straw. The pork pie hat is quite short with a round crown, flat top, and flipped up brim all the way around.
Who wears it: Originally popularized by Buster Keaton; however, you may remember this bad boy being worn by Walter White in Breaking Bad. Now, you're probably seeing it more than ever as it's in a trending upswing.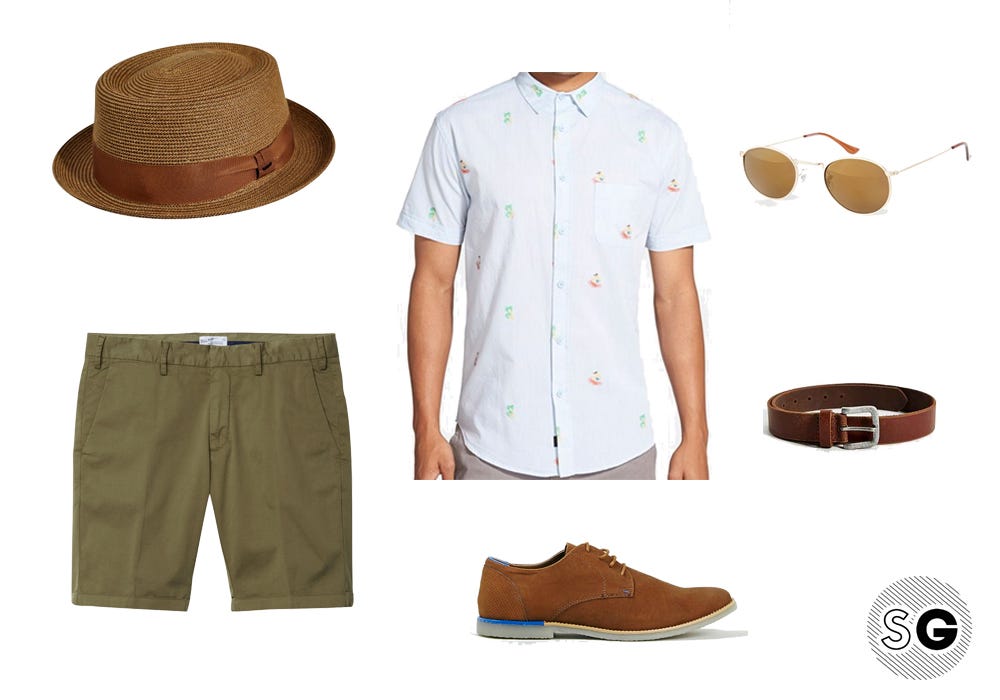 Why the pork pie hat is one of the best men's hats to wear:
Since the pork pie hat is so round and short, it looks better on round faces as it tends to aesthetically cut off oval faces too much
Despite Mr.White's straight on hat style… we suggest tilting the hat or wearing it a bit further back on your head to avoid looking costume-like
Pair the pork pie hat with slim-cut pieces because of it's compact build (a small hat with loose clothing
A straw pork pie hat looks great with a slim short sleeve button up, while a felt hat pairs well with a fitted blazer and tailored chinos
---
How to wear a Baseball Cap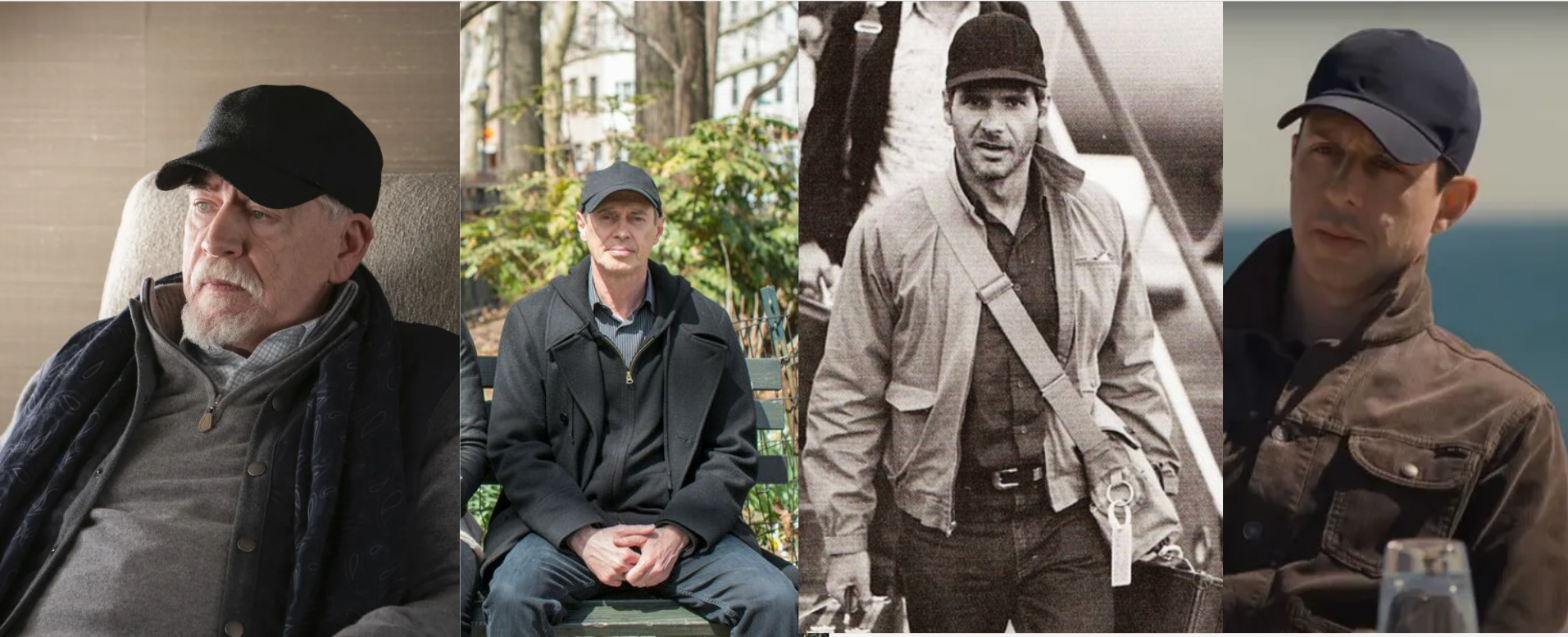 Made its debut: In 1860, the Brooklyn Excelsiors baseball team wore what would become the modern-day baesball cap with its round top with a long peak and button on top. By 1900, the "Brooklyn style" cap became popular.
RELATED: THE BEST BASEBALL CAPS FOR GUYS
How it got its name: From, y'know, baseball players who wore the hat as part of their uniform. The brim would shiled players' eyes from the sun.
Who wears it: Baseball players, sure, but lots of other folks, too! In fact, the logo-less baseball cap is a key wardrobe essential of stylish guys everywhere.
Just check out the latest season of Succession for a master class in baseball cap style.
Why the baseball cap is one of the best men's hats to wear:
If there's one item to put in your shopping list right now, it's the plain baseball cap. This might look like a completely underwhelming wardrobe addition, but trust us when we say, this thing is your secret weapon.
A baseball cap works in all seasons, and unless you're wearing a formal suit, it's going to look good with almost any outfit.
Truly, a baseball cap is the perfect way to tie a look together. It's a simple accessory that, so long as yours is a neutral color, you'll never have to think too hard about matching with the rest of your look.
---
Below, a few more outfit ideas for wearing with a hat:
Wear it Well: Keep your look relaxed with the top two buttons of your henley undone and jacket open.
Just be sure to take the hat off indoors.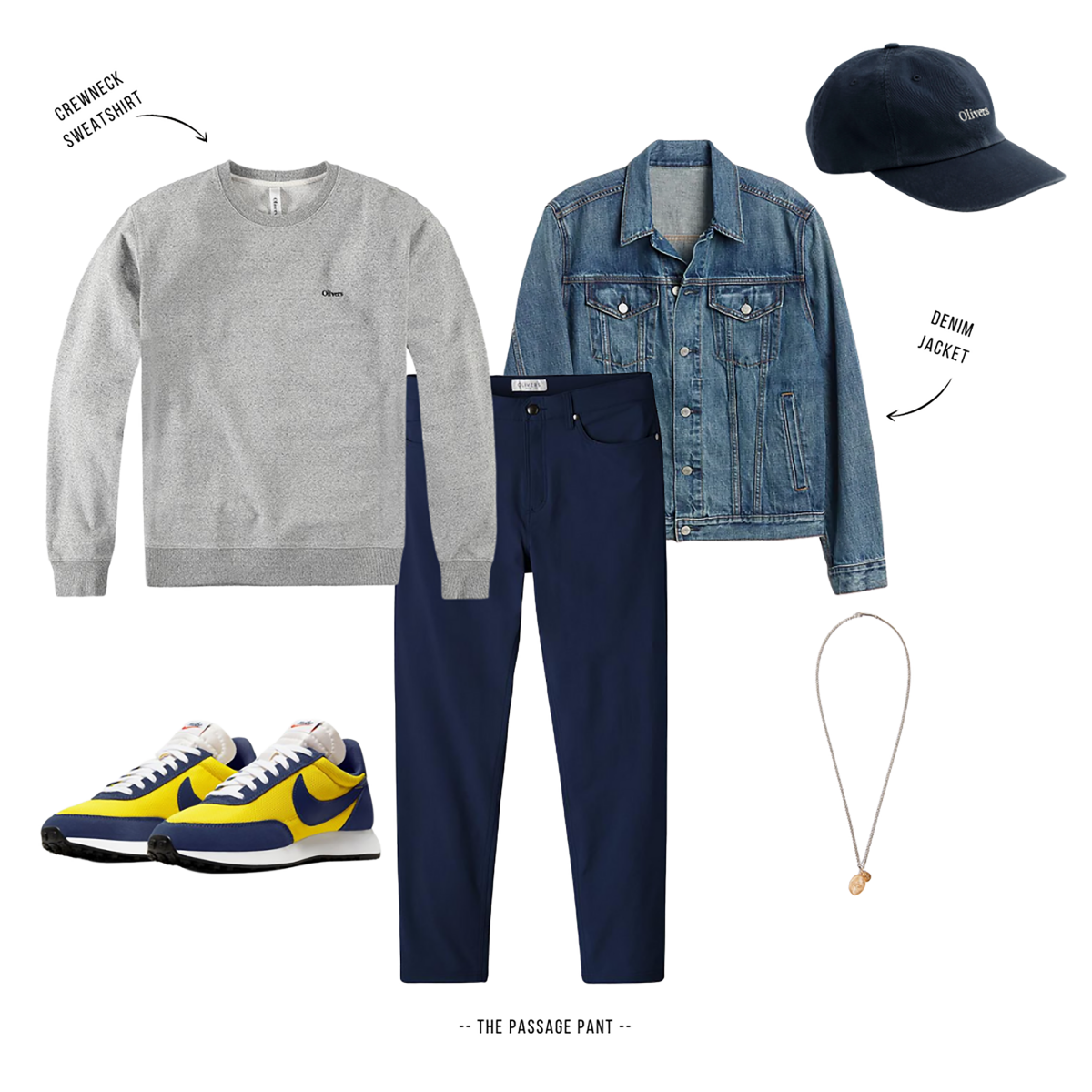 Wear it Well: This athletic-inspired look will take you way beyond a gym sesh.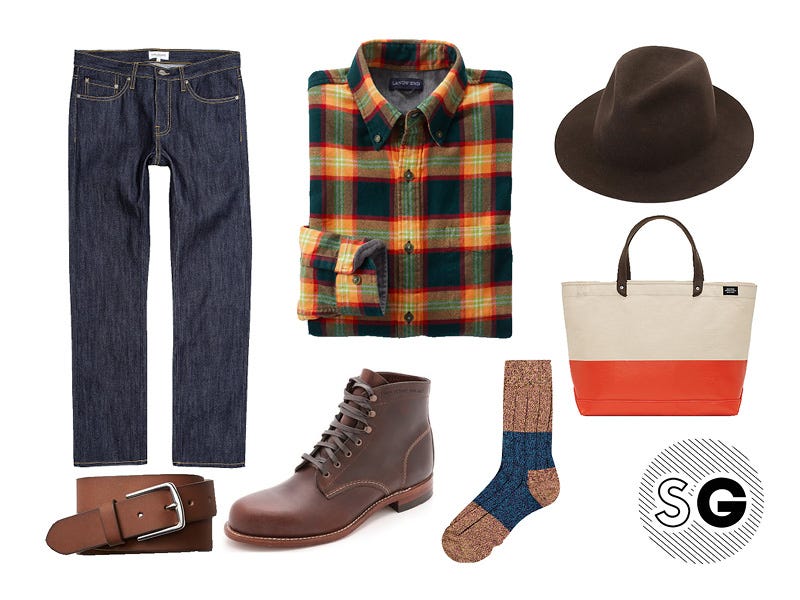 Wear it Well: Keep your flannel untucked to keep from looking like Farmer Dan at the farmer's market.
Wear it Well: Ditch the jacket's hood and rock it open whenever it's warm enough out.
Wear it Well: Tuck in your shirt, but leave your denim jacket open to show the small graphic print on your shirt.
Looking for more ideas on how to wear a denim jacket? We've got you.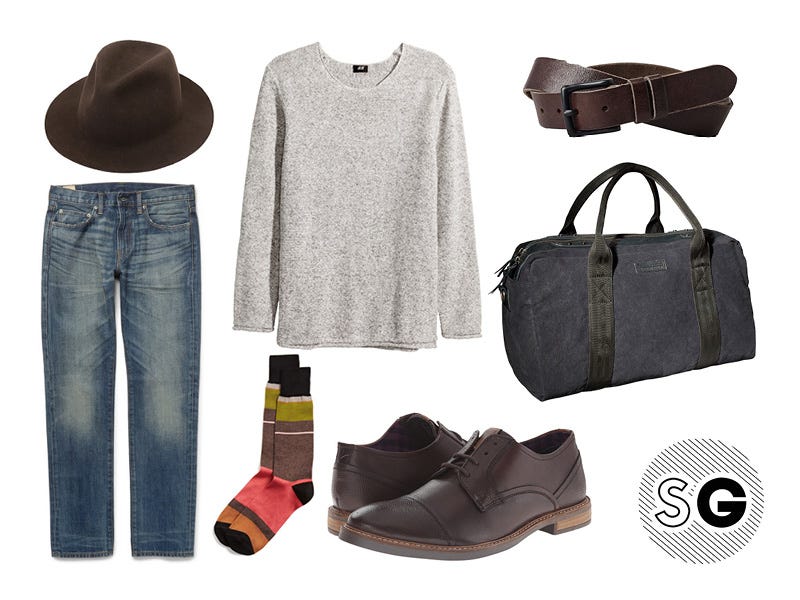 Wear it Well: Cuff your jeans to show off your #sockgame. And if you're feeling frisky, throw a denim jacket in a darker shade over the whole outfit for seriously rugged vibes.
***
P.S. Is this all totally overwhelming still? Then you might want to shop with Team SG!

Let us rescue you from shopping fatigue and sartorial apathy. Work with us to style upgrade ya, and we promise you'll get a promotion at your job…No, just kidding.
We obviously can't promise that.
But, we can promise the kind of personal attention and care that will make you feel like the best version of the awesome guy you already are!
If you're ready for a lewk to change your life, or simply jump right to the end of the shopping process, give us a shout.