Cold Weather Style: Plaid Flannel Shirts for Guys
Getting Hygee With It
In this month's GQ, John Mayer declared 2019 the year of coziness. And I'll be damned if I don't second that assessment. As the temperatures continue to hover somewhere around "your snot becomes ice when you sneeze outside," might I suggest adding some yummy cozy plaid flannel shirts for guys to your wardrobe?
Depending on the style and fabric, plaid flannel shirts can be casual or dressy. Throw on the soft, slightly oversized ones with jeans and boots for the dash from the car to the bar on a Saturday afternoon with the boys. Save the stiff, dressier ones for that big client presentation you've been prepping for months, and pair them with a sport coat and knit or wool tie. With so many colors and variations, you'll be sure to find one (or more) that's your perfect plaid.
Below, our favorite plaid flannel shirts for guys this season:
Truth be told, I love a good flannel plaid shirt.
I may have missed the grunge scene by a few years, but by the time I actually started thinking about style, plaid was always on my guy style radar. Thankfully, it's come a long way from its association with ripped jeans and an "I hate my parents" attitude. Nowadays, you literally can't go wrong wearing a great plaid button-up (unless, of course, you wear it with another color of plaid or something ridiculous like stripes).
The great thing is that plaid is a strong statement on its own, so you wind up looking put together with very little effort. And you know us ladies appreciate effort. Even a little (but I know you know that by now).
> Shop our favorite buffalo plaid picks 
How to wear plaid flannel shirts for guys: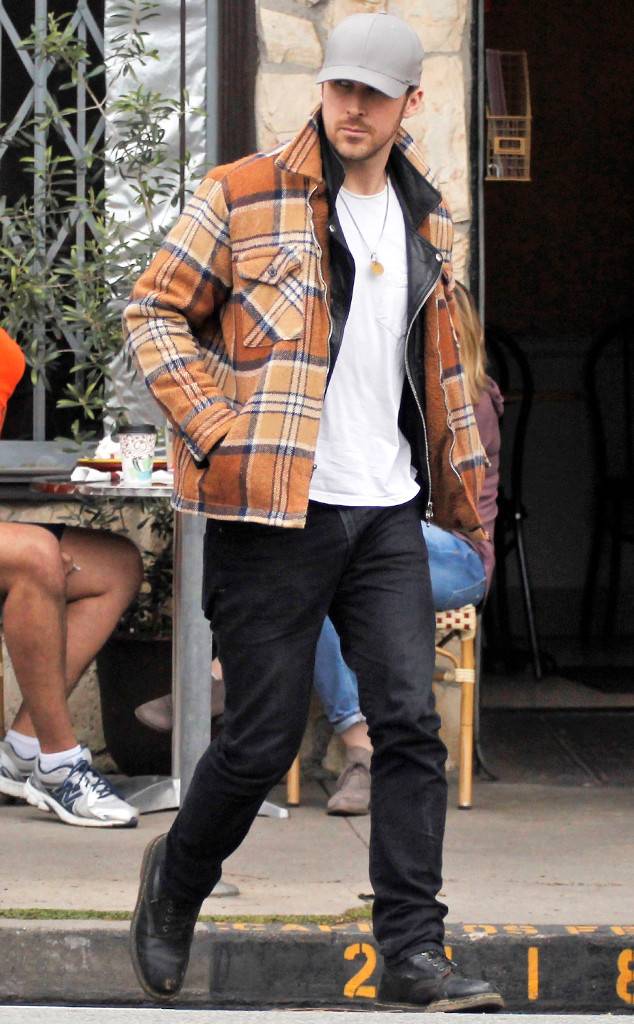 SG Says: Okay, okay, this one is more of a shacket, but the point remains. You don't have to overthink your plaid flannel shirts too much when it comes to off-duty style. Black jeans, well-loved (i.e. beat-up) black boots, and a white t-shirt are really all you need to look effortlessly stylish.
It looks like the Gos is even layering a leather jacket under his plaid shirt, which is pretty badass.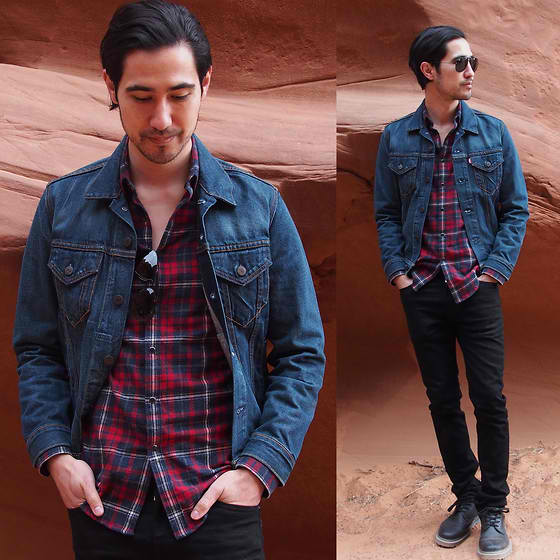 SG Says: If you aren't looking for your flannel to take the lead in your outfit, you can always layer it under some light outerwear (rather than make it the outerwear itself). A denim jacket makes the perfect partner.
And hmm, there's those black jeans and boots again. Seeing a pattern here…?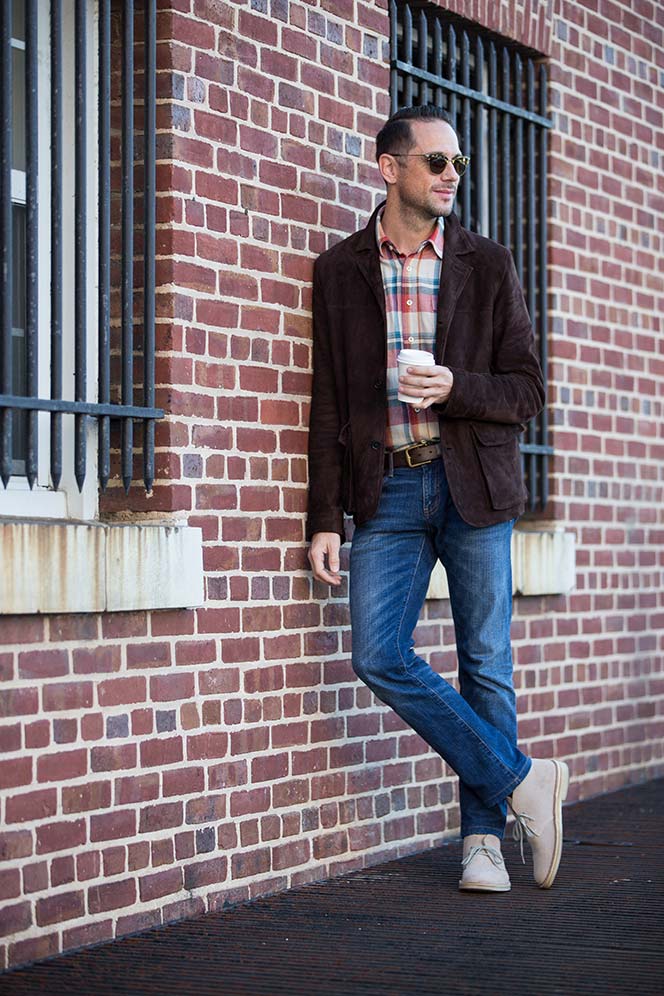 SG Says: This look from He Spoke Style hits a nice in-between vibe for weekend style. Not too dressy, not too casual. The suede jacket in a luxe-looking chocolate brown elevates an otherwise pretty safe outfit that you'd feel comfortable wearing to errands, and to a nice (casual) date night out.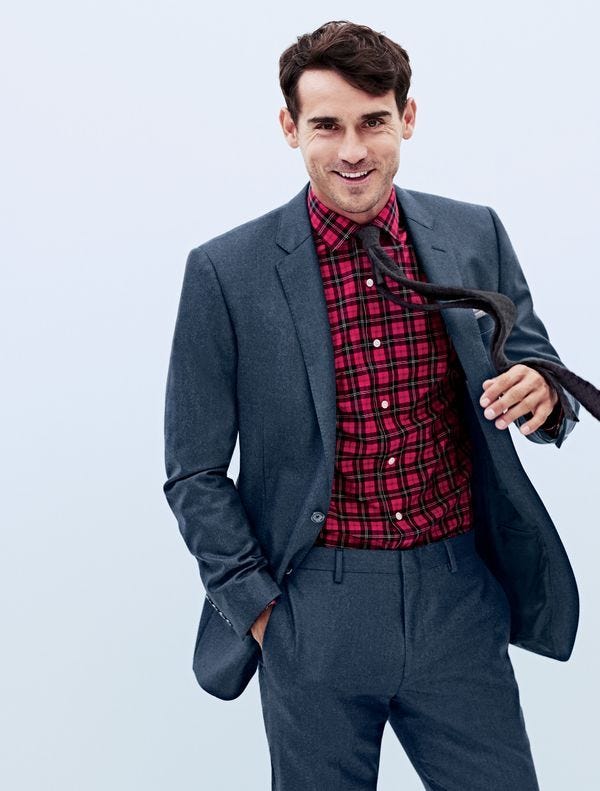 SG Says: Plaid flannel shirts for guys don't have to remain wedded to your weekend wardrobe. With a textured, winter-weight suit, your plaid flannel will look right at home. For this kind of outfit, look for a button-down or sport shit that fits more snug to your frame. You want to look cozy, not sloppy.
Keep the rest of your accessories "heavier" for an overall Paul Bunyon goes to the office vibe. Think wool tie, thick-soled shoe, and a watch with some heft to it.
TELL ME:
HOW MUCH PLAID DO YOU WEAR IN YOUR WARDROBE?