A Week of Casual Men's Jeans Outfits
Real Guy Style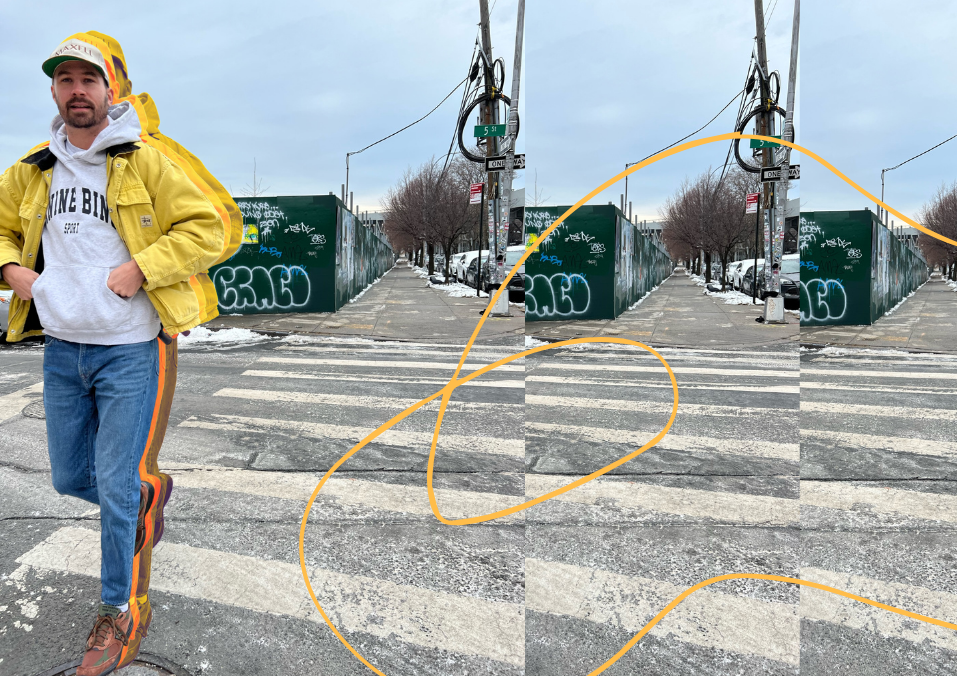 We couldn't get into the home stretch of our first-ever Jeans January challenge without capturing some denim in action!
So, we asked Nate Peltonen, a merchandise manager at Madewell, to capture a week in his wardrobe for Style Girlfriend.
The result? A highlight reel of casual men's jeans outfits for you to get inspired by for the latest installment of our Real Guys, Real Style series (psst, see more here!).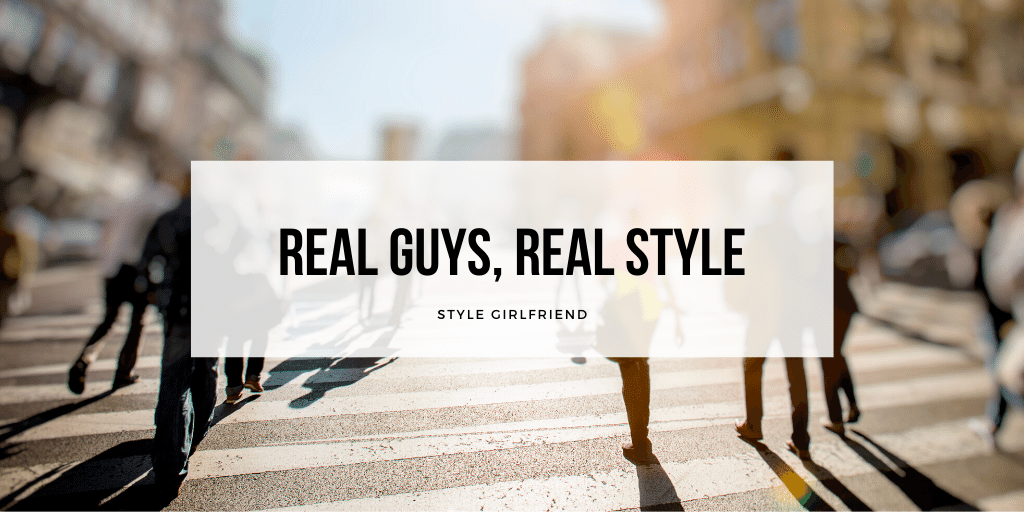 Originally from Fon du Lac, a small town in Wisconsin (editor's note from Megan: can confirm, it's very small), Peltonen lives in Brooklyn where he merges laid-back city style with personal touches.
On the role of a merchandise manager:
"I help to plan seasonal collections based on financial, customer, and trend data points. I get to work with almost all teams from planning, design, production, fulfillment, sourcing, marketing…which is one of the main reasons I love it, getting to work with so many different people with different strengths and talents."
On his current work wardrobe:
"My work from home situation has changed a bit over the last few months. For a while, we were going into the office in Tribeca Tuesday through Thursdays and WFH Mondays and Fridays. It's nice to see people in person and connect outside of Zoom or Teams, but for the last few weeks, with Omicron, it's been back to almost all WFH. We've all done this before, so the switch back was pretty seamless."
Sounds like…pretty much everyone we know! At least it means no office selfies with bad lighting? (hey, gotta find those silver linings where we can..)
Below, check out five casual men's jeans outfits to wear right now:
Monday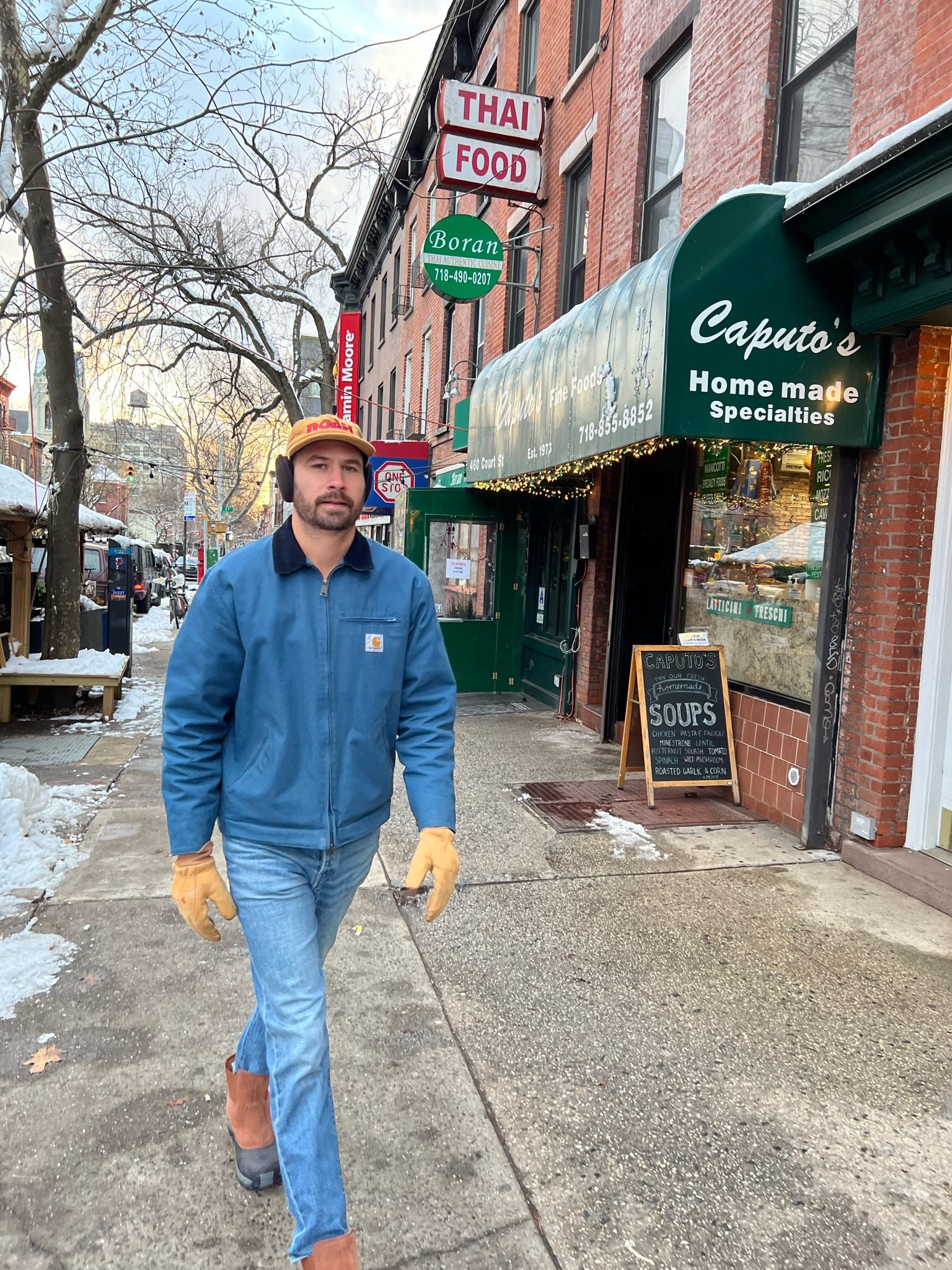 "I live in South Brooklyn where the delicious Italian food is all around you. At least one day out of the week I try to make it down to Caputo's to grab some fresh pasta, sauce, and anything else that looks good that day.
It's always tough to go in there and not walk out with more than you were looking for. It's been so much colder recently, so even a short excursion outside calls for gearing up."
Get the look:
Tuesday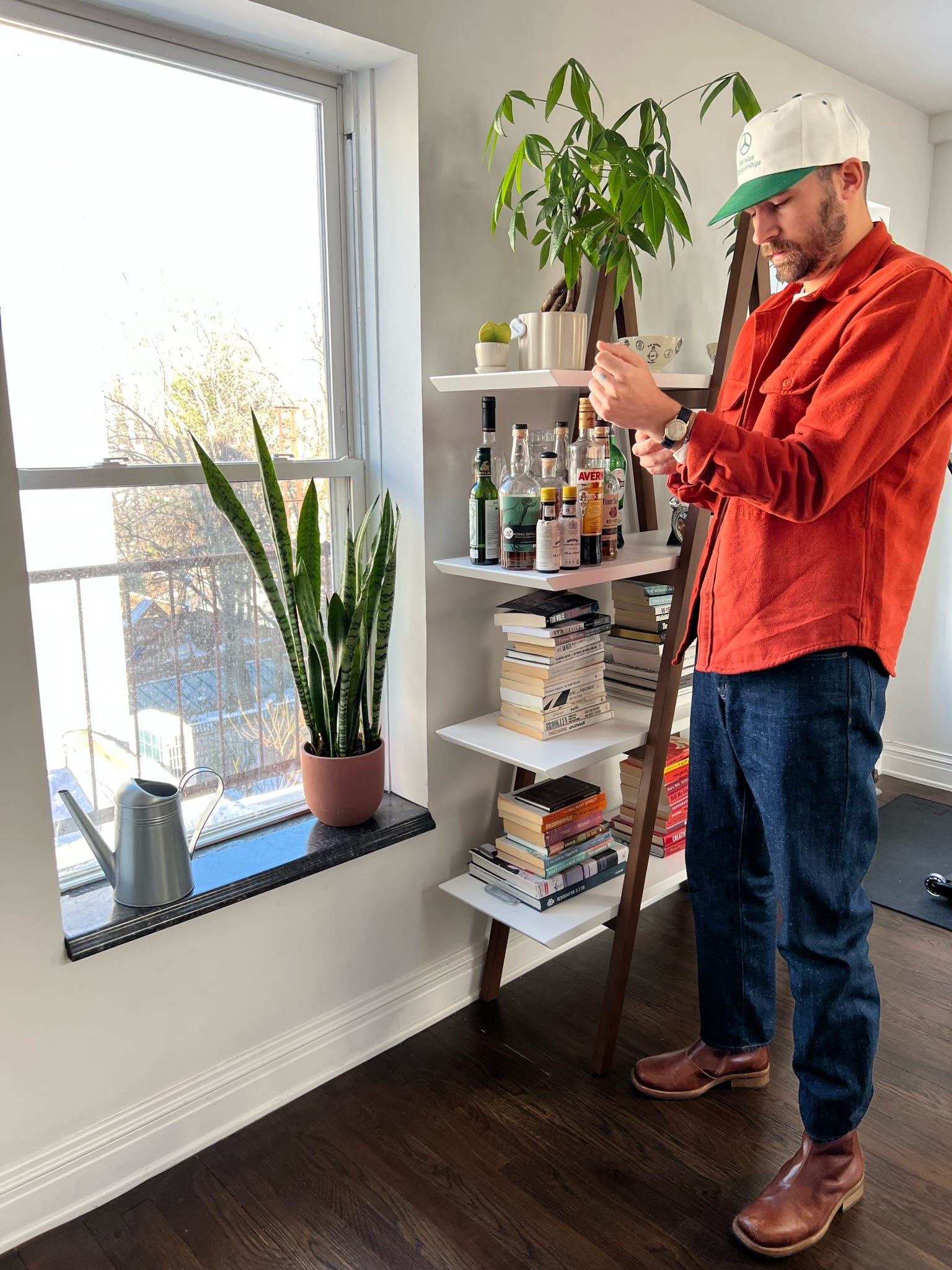 "I've recently been getting into watches, nothing bougie, but just like old Timex pieces and stuff on Ebay. You can find great old watches for under $100.
We were going out, with the actual chance that we might see some other humans, so needed to get into something presentable. These jeans are one of my favorites pairs because they are thicker than a lot of what I own, which gives them a really nice drape, especially with boots or high tops."
Get the look:
RELATED: 31 Outfits to Wear With Jeans This Month
Wednesday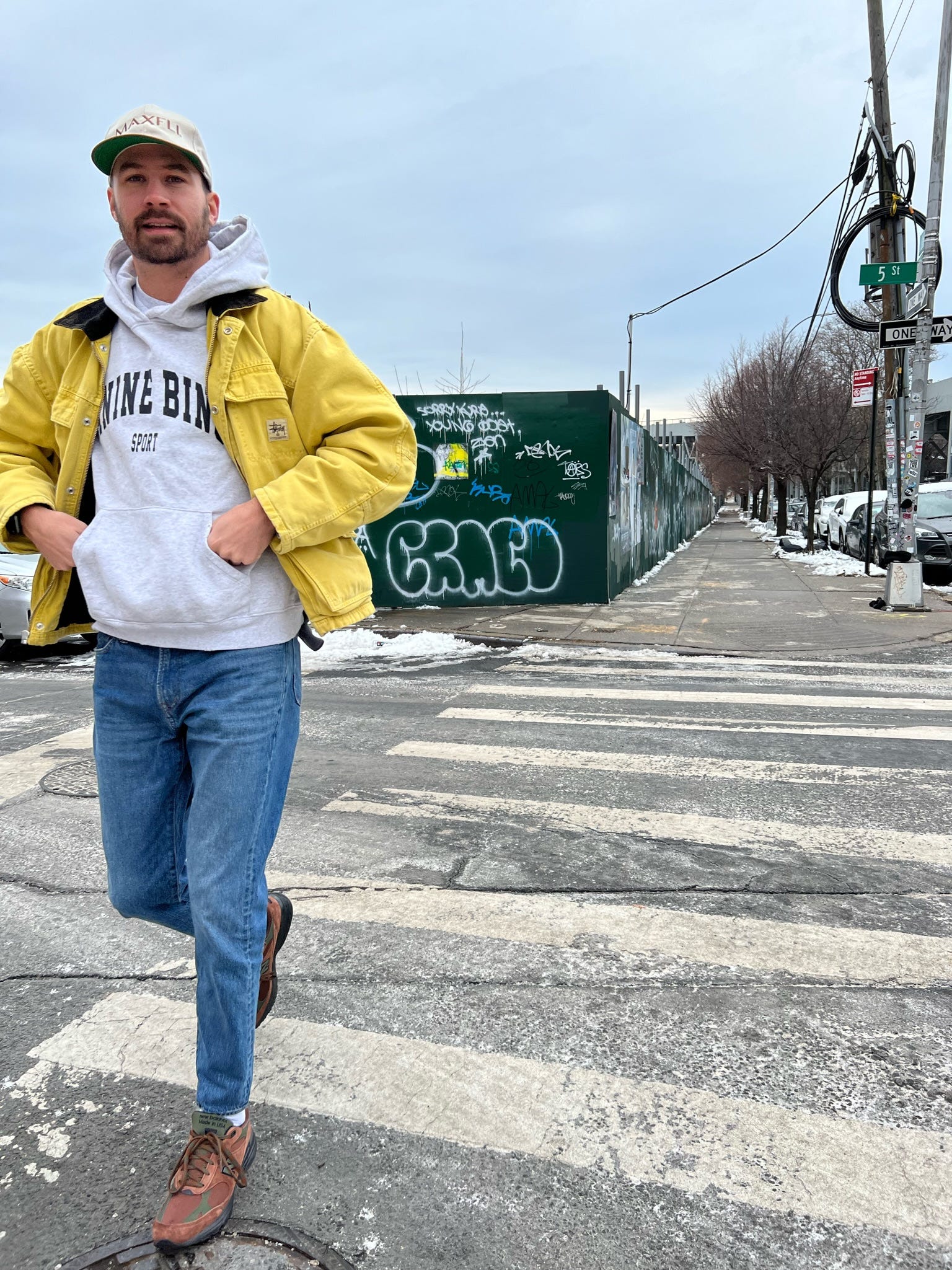 "I guess you could call this my go-to winter look, a pair of normcore regular-ass jeans with some New Balances and my Stussy jacket. You can find me all over Brooklyn in this fit."
Get the look:
Thursday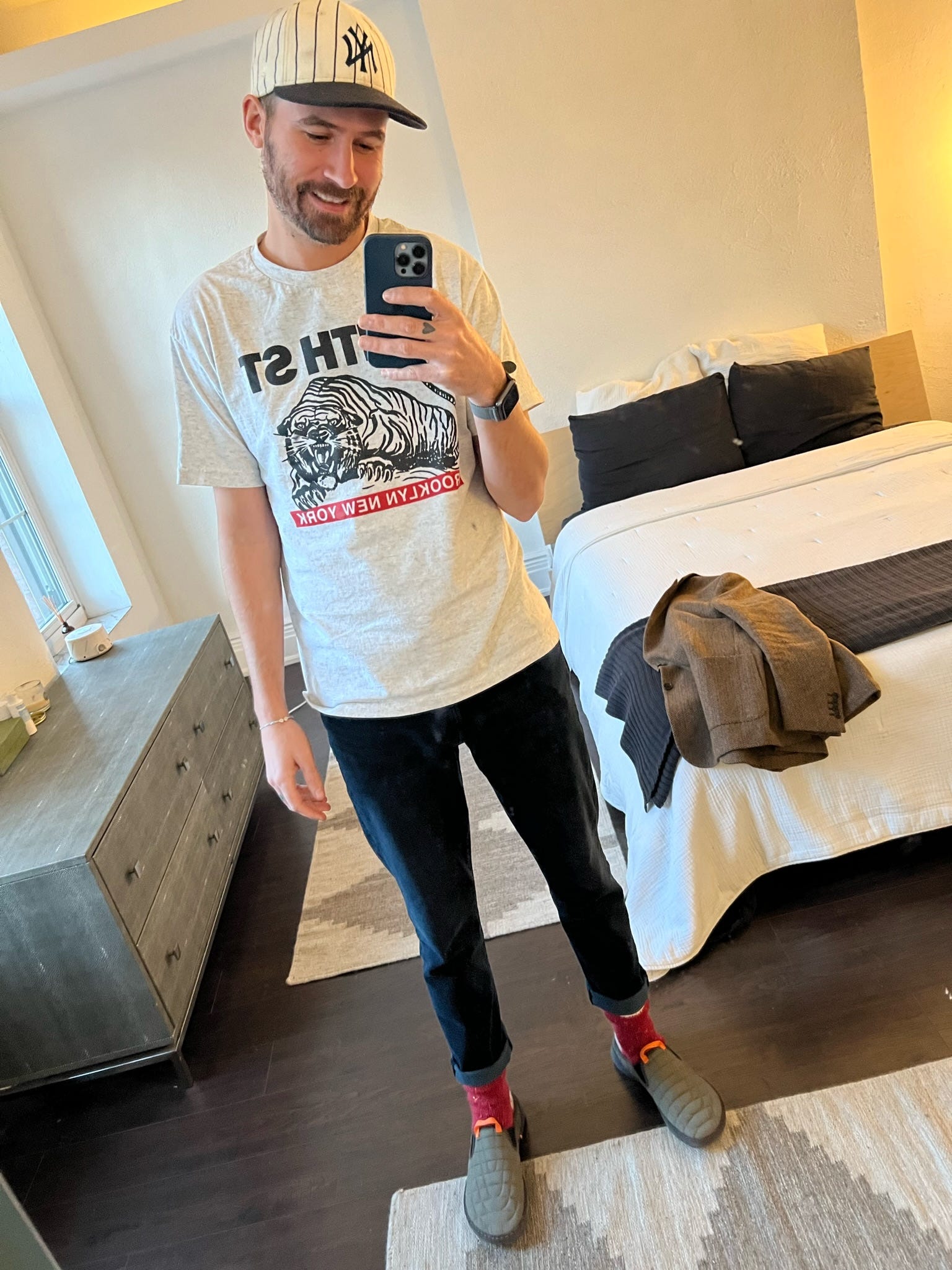 "Just chilling at home. I call these my airplane jeans because they are probably the stretchiest I own. These are the type of jeans where you can just slide into a cramped ass airplane seat without any restriction, easy breezy."
Get the look:
Friday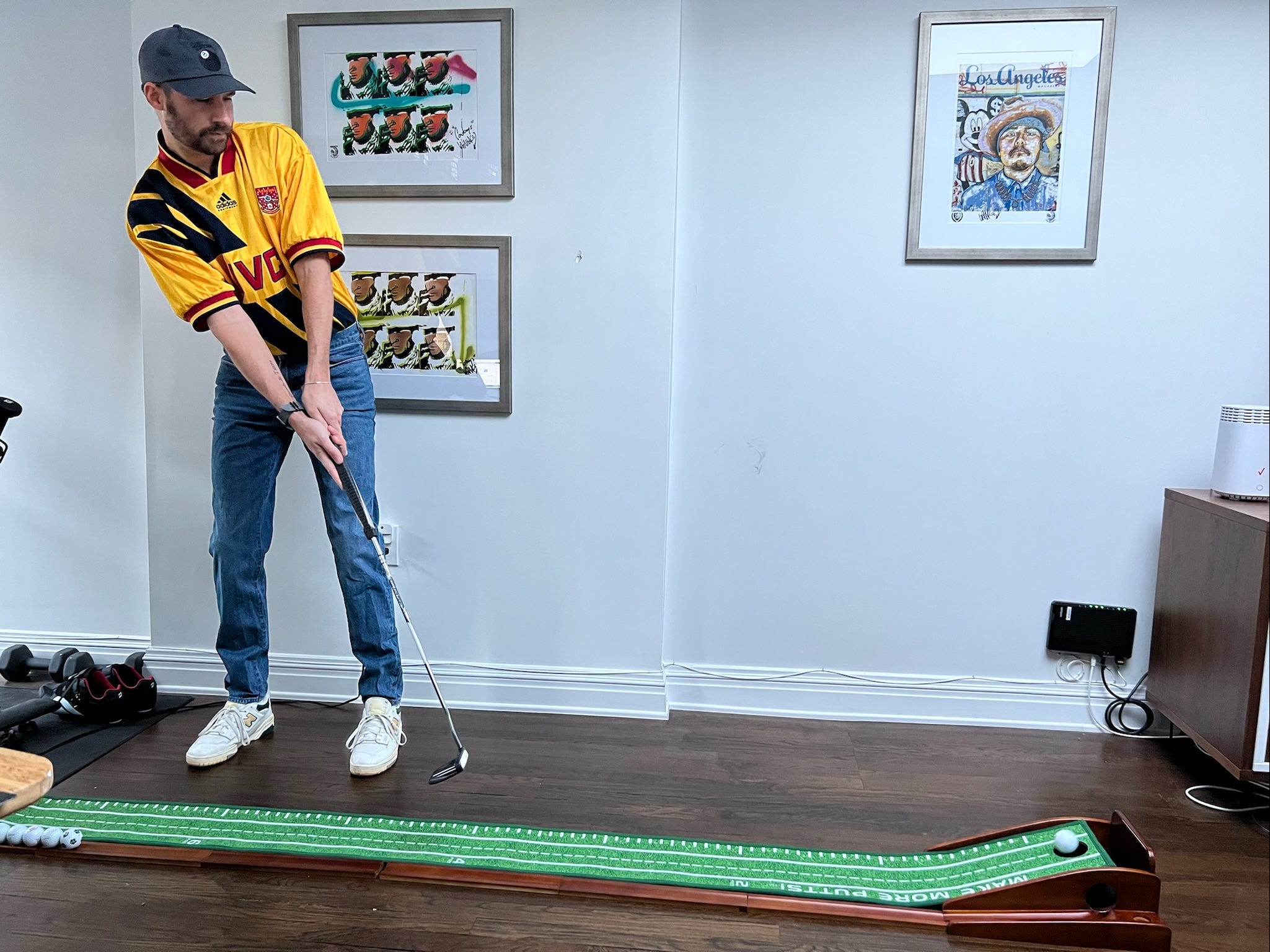 "I'm a soccer guy, and the Gunners are my team, so I'm always supporting them regardless of when they are playing.
Recently, I grabbed this new putting mat for the colder months which lets me get a couple shots in between Zoom meetings."
Get the look:
---
Looking for more outfit inspo? See more real guys' real wardrobes here, here, and here