5 Days, 5 Ways: Black Jeans
Embrace the dark side
Here at SG HQ, we've become aware of some unexpected…resistance to denim. Not blue jeans – you guys have those down flat. But knowing how to wear black jeans, or outfit ideas for denim jackets? Not so much. So let's talk about it.
Black jeans straddle the line between edgy and effortless, and who doesn't want to achieve that vibe?! They can fall anywhere between punk and work-appropriate on the style spectrum. Plus, they have a way of making all your other clothes look just a little cooler.
Below, how to wear black jeans five ways: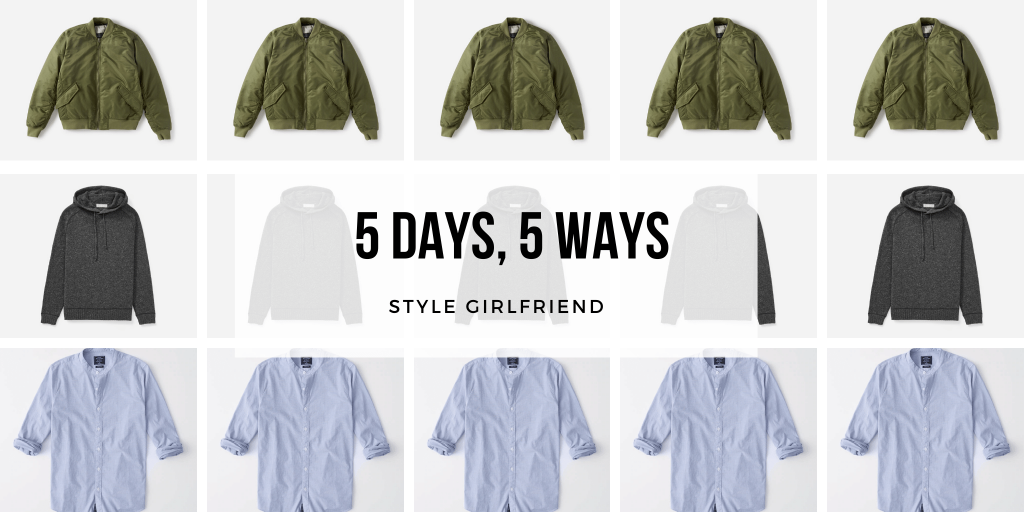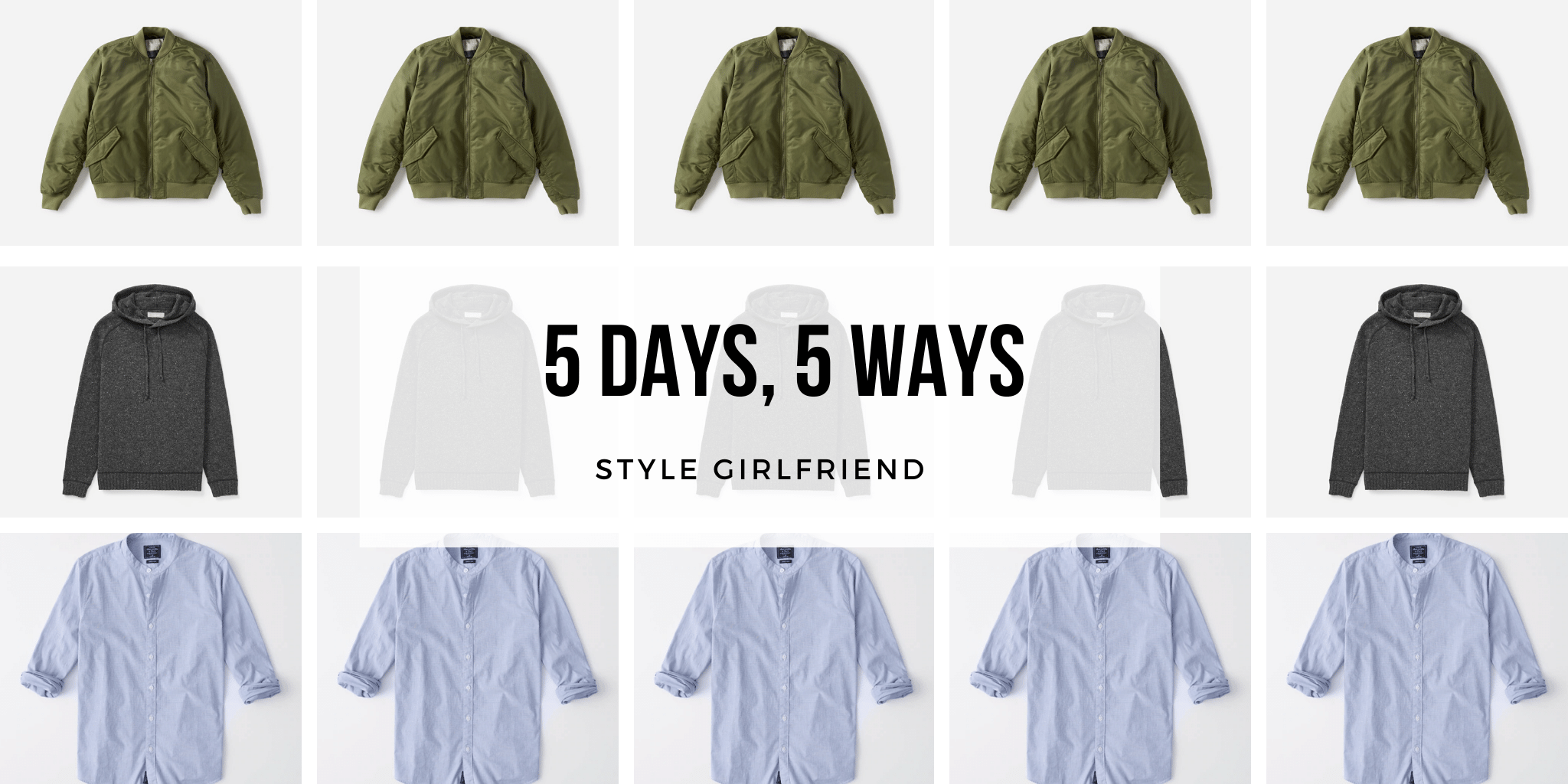 MONDAY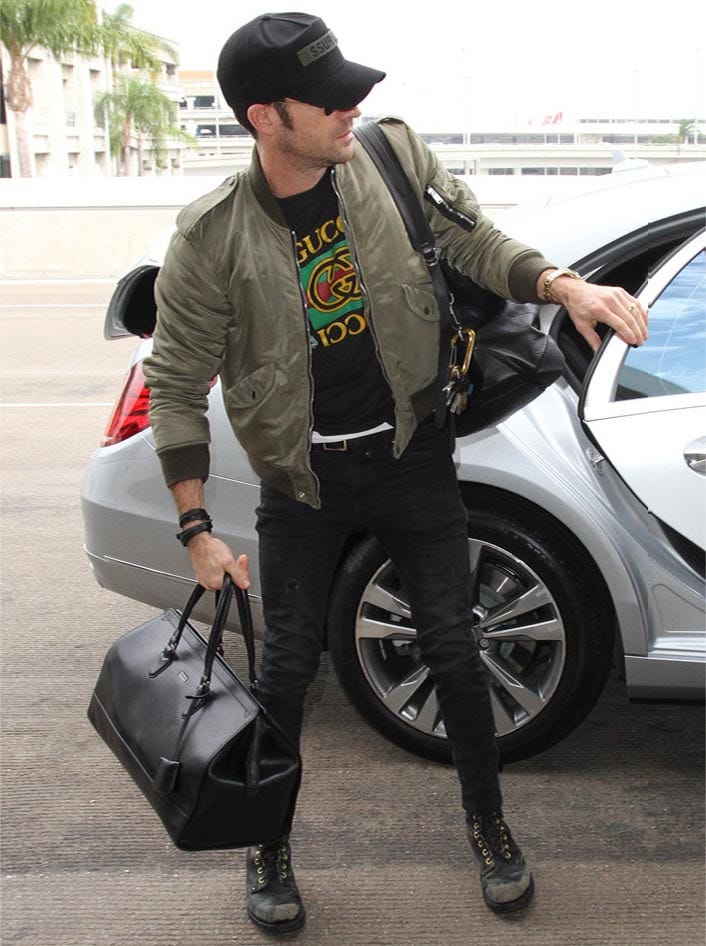 SG Says: Would this even be a 5 Days 5 Ways: Black Jeans without including Justin Theroux?
The king of dark rocker skinny denim shows how it's done, with beat-up boots, bomber, and stupid-luxe tee as almost an afterthought. (Oh, and that Saint Laurent bomber jacket ain't nothing to sneeze at, either…)
Go for his favorite by NYC denim atelier 3×1, or shop less $$$ picks below.
TUESDAY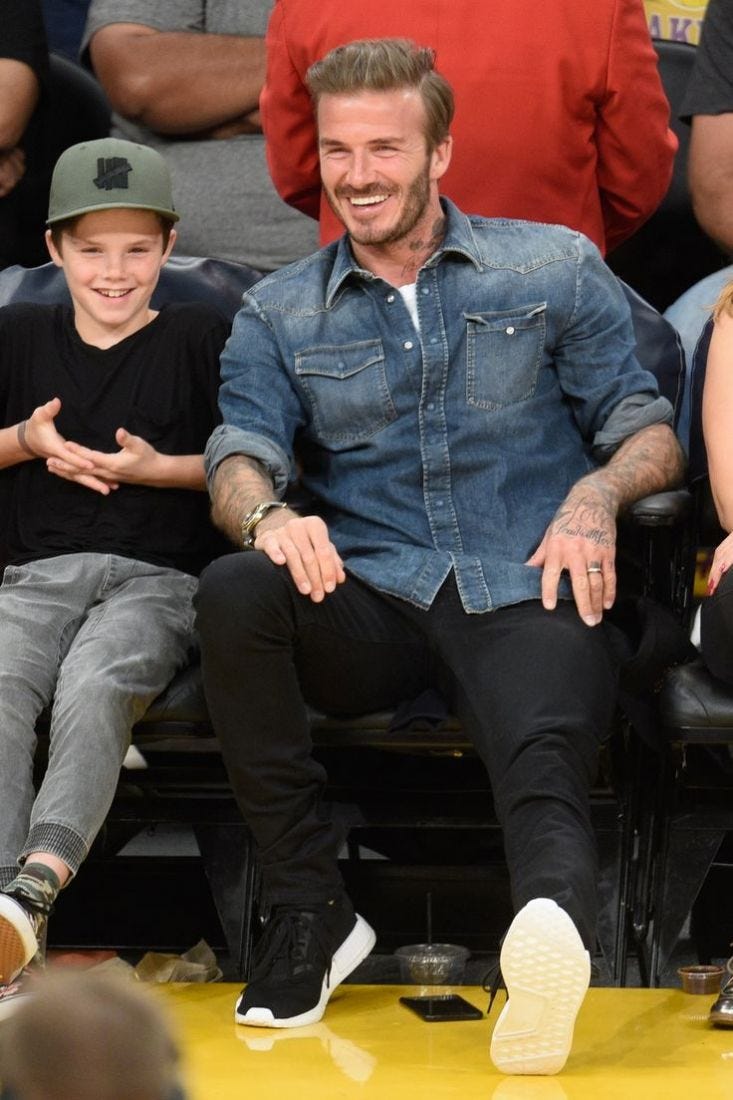 SG Says: Another dark denim fan, we could have filled this whole week up just with pics of David Beckham.
Instead, I chose this dark jeans and a snap-button chambray for its style simplicity.
// Shop the look //
WEDNESDAY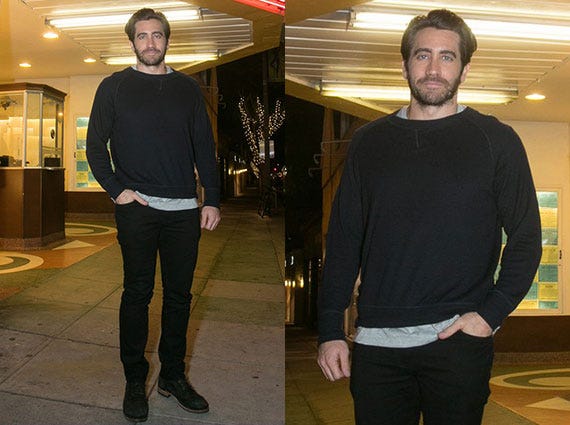 SG Says: Okay, okay, I get that on first glance there doesn't seem to be anything especially chic about this ensemble.
That's the point!
Black jeans allow for such ease that even a simple crewneck sweatshirt layered over a grey tee looks movie star-ready. This vibe would work just as well in the reverse, with a grey crewneck sweatshirt layered over a black tee for a bit more contrast.
// Shop the look //
THURSDAY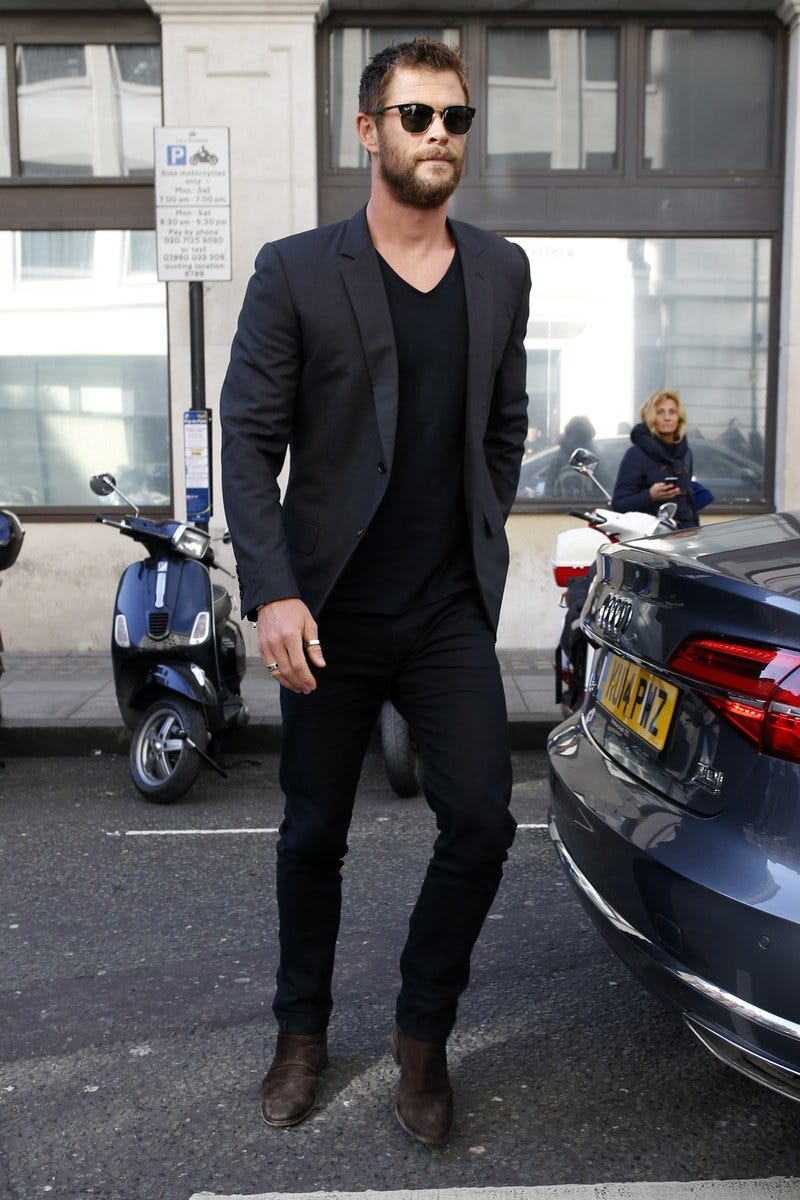 SG Says: Chris Hemsworth shows you can even dress up dark denim. Keep your look monochromatic and skip the belt to avoid veering into a late eighties/early nineties "cool teacher" vibe that's better left not discussed any further.
Bottom line? Don't overthink it when it comes to dark denim. Usually, the simplest outfit you can put together is the best one.
// Shop the look //
FRIDAY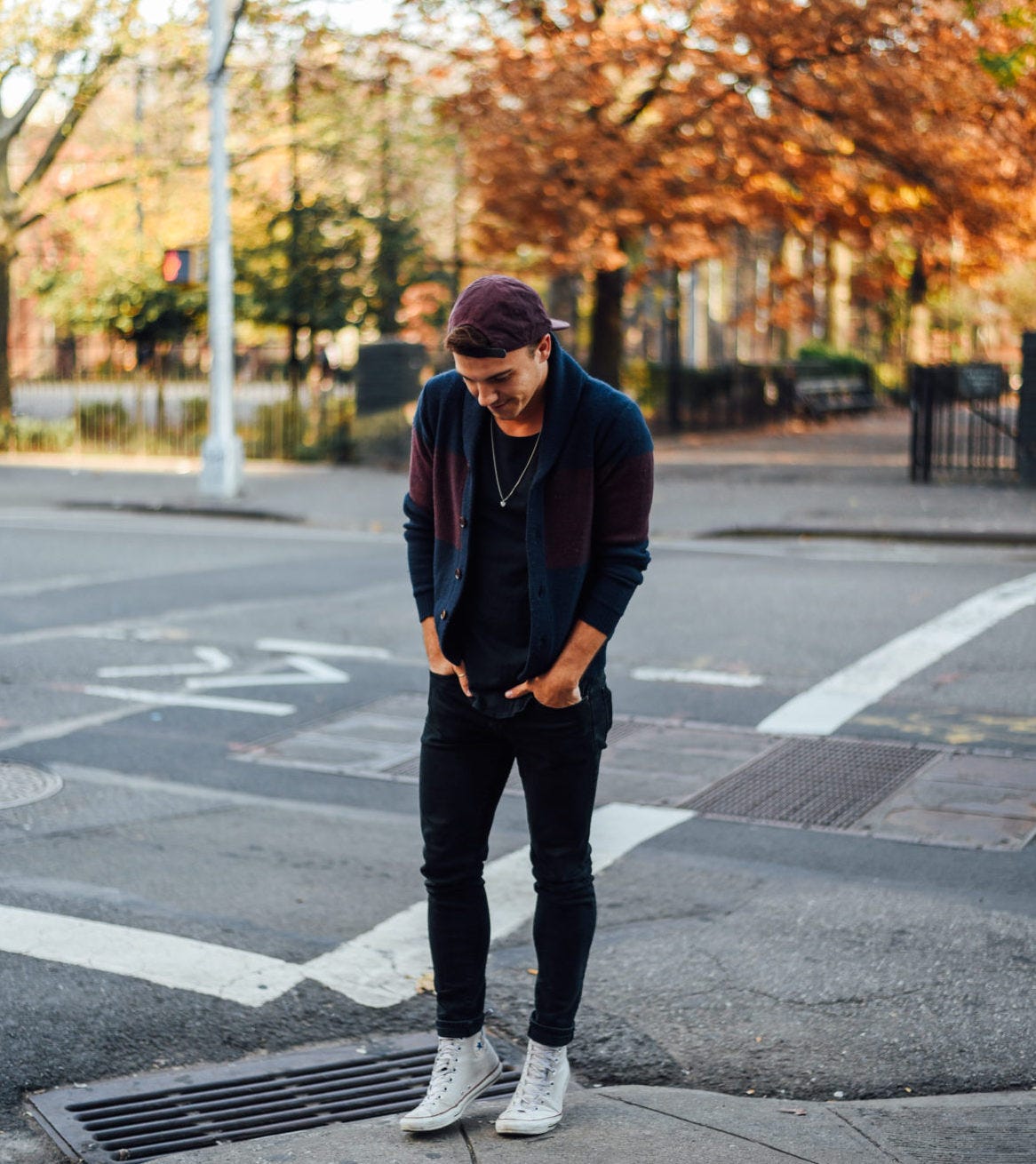 SG Says: When you start with a monochrome color palette, you can use your outerwear as an opportunity to experiment with interesting color combinations.
This navy and maroon cardigan on style blogger Justin Livingston adds just enough color without feeling too "out there."
// Shop the look //

Step up your style with 5 ways to wear a breton shirt, statement bomber and chelsea boots.