The Guy's Guide to Wearing Black Jeans
Embrace the dark side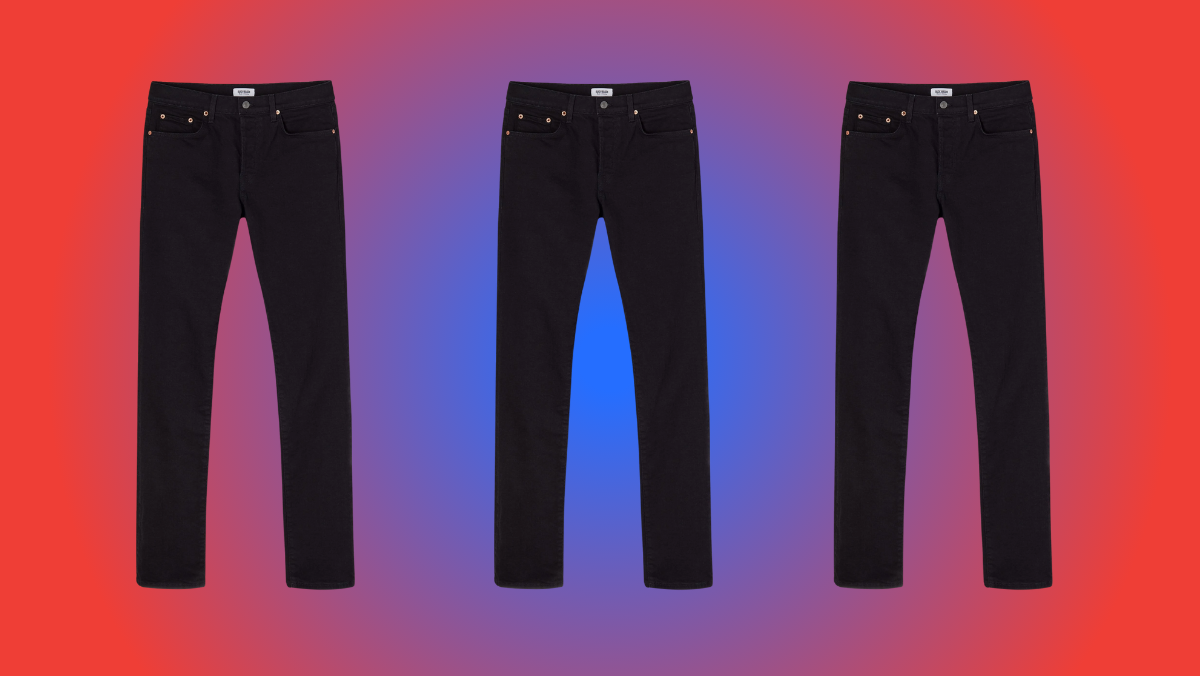 Here at SG HQ, we've become aware of some unexpected…resistance to black jeans. Not blue jeans—you guys have those down flat by now. But black jeans? It turns out, they're a bit of a mystery! So let's talk about it.
Black jeans straddle the line between edgy and effortless, and who doesn't want that vibe with an outfit?!
The good news is, you can create outfits that veer on the style spectrum from punk to totally work-appropriate.
And no matter how you wear them, they have a way of making all your other clothes look just a little cooler.
Here's what you'll find in this guide to wearing men's black jeans:
Below, style inspiration from celebrities wearing black jeans:
Justin Theroux in all-black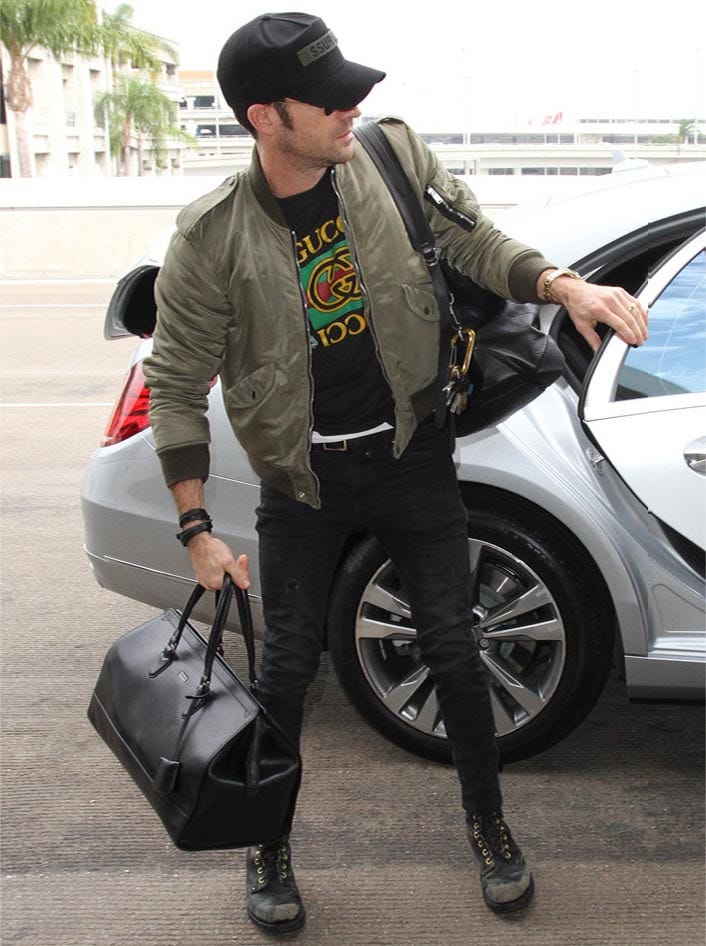 SG Says: How could we not include Justin Theroux in a style guide on black jeans? The guy lives in 'em!
The king of dark rocker skinny denim shows how it's done, with beat-up boots, bomber, and stupid-luxe tee as almost an afterthought.
…And that Saint Laurent bomber jacket ain't nothing to sneeze at, either…
David Beckham in denim on denim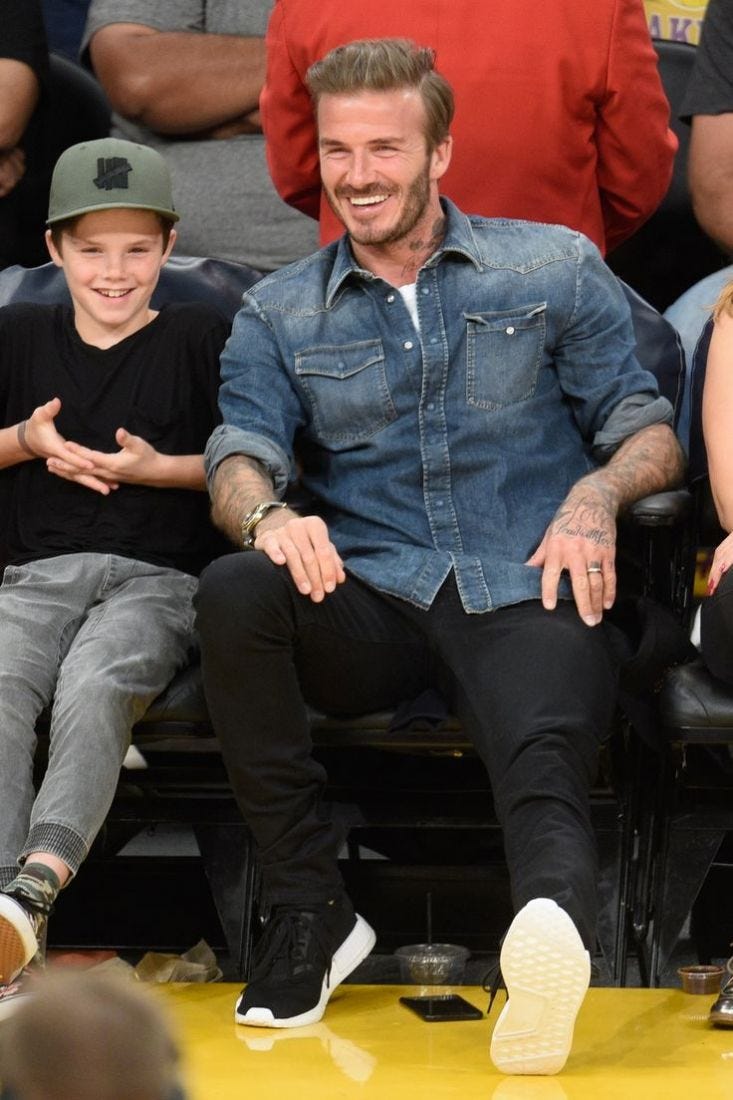 SG Says: Another dark denim fan, we could have filled this whole week up just with pics of David Beckham.
Instead, I chose this dark jeans and a snap-button chambray for its style simplicity.
Jake Gyllenhaal in black jeans and boots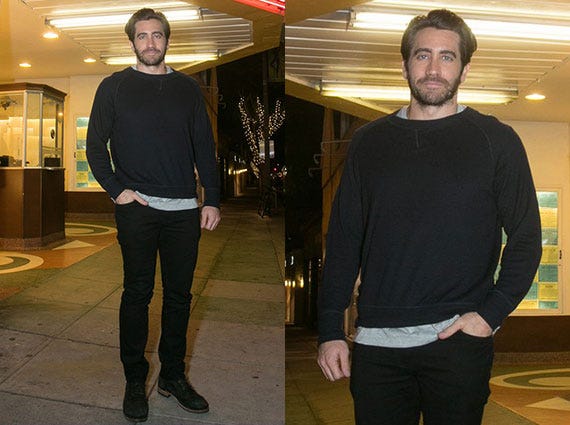 SG Says: Okay, okay, I get that on first glance there doesn't seem to be anything especially chic about this ensemble.
That's the point!
Black jeans allow for such ease that even a simple crewneck sweatshirt layered over a grey tee looks movie star-ready. This vibe would work just as well in the reverse, with a grey crewneck sweatshirt layered over a black tee for a bit more contrast.
More on that in the outfit ideas below, so keep scrolling!
Chris Hemsworth in dressed-up black denim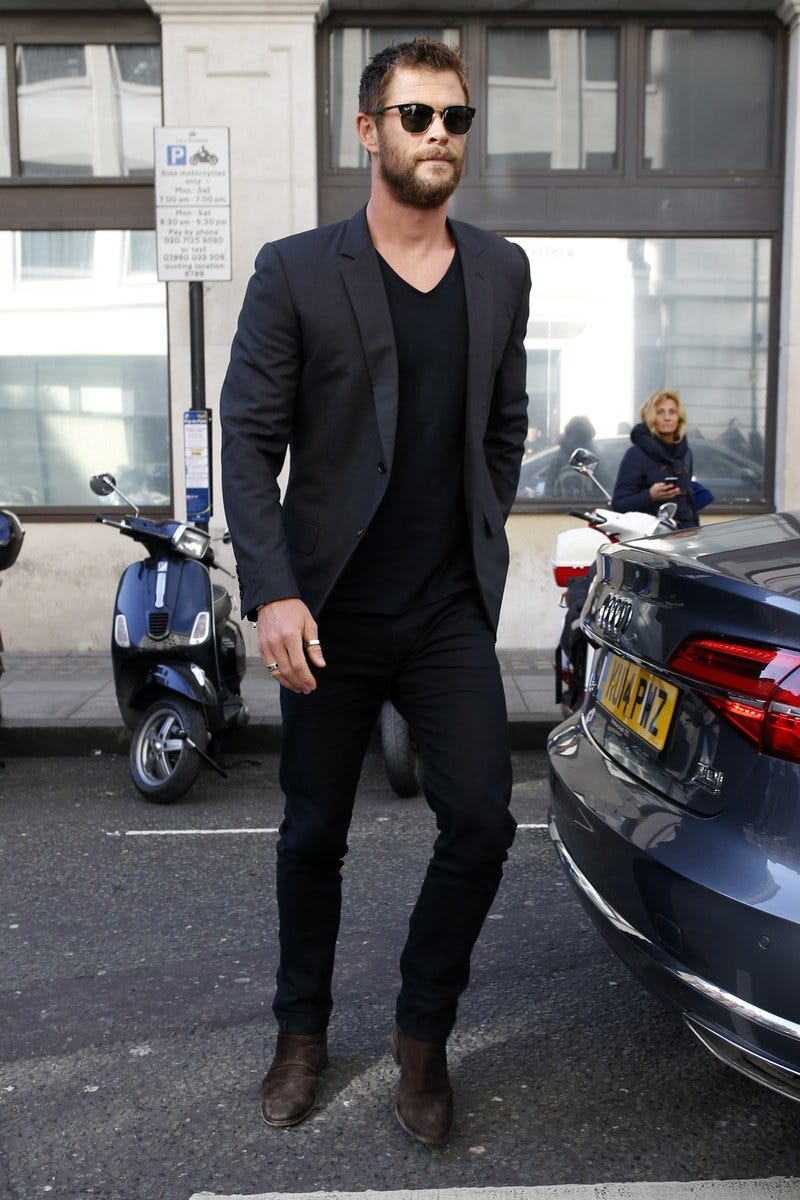 SG Says: Chris Hemsworth shows you can easily dress up dark denim.
Keep your look monochromatic and skip the belt to avoid veering into an early '90s "cool teacher" vibe that's better left not discussed any further.
Bottom line?
Don't overthink it when it comes to dark denim. Usually, the simplest outfit you can put together is the best one.
Giannis Antetokounmpo in black jeans and sneakers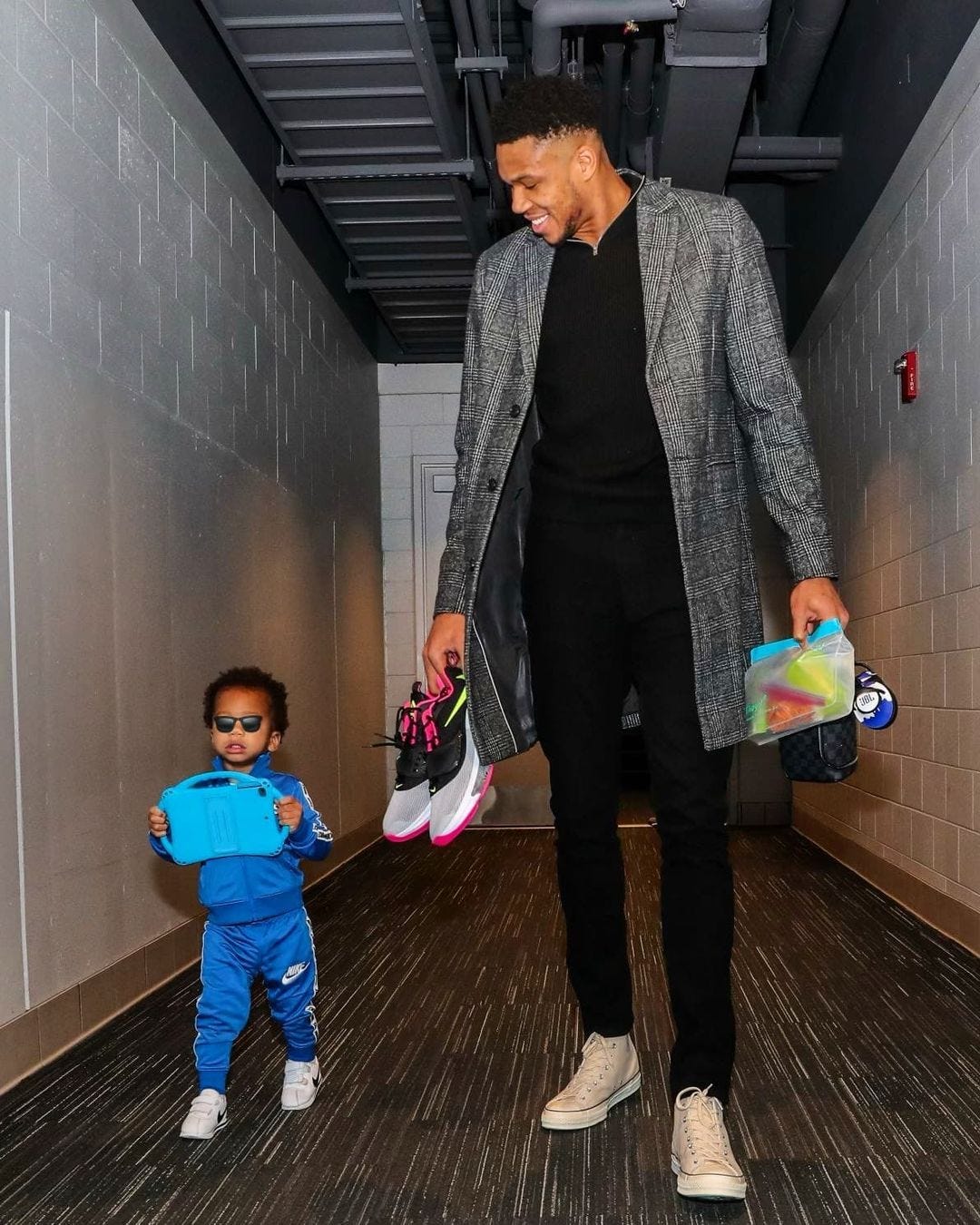 SG Says: When you start with a monochrome color palette, you can use your outerwear as an opportunity to experiment with interesting textures and colors.
This grey topcoat on NBA star Giannis Antetokounmpo (an outfit first featured in our 31 Ways to Wear Jeans This Month post!) adds just enough visual interest without feeling too "out there."
---
5 Outfits to Wear With Black Jeans
So, you've seen how celebrities wear black jeans. Now, check out a few outfits you could style with dark denim right now.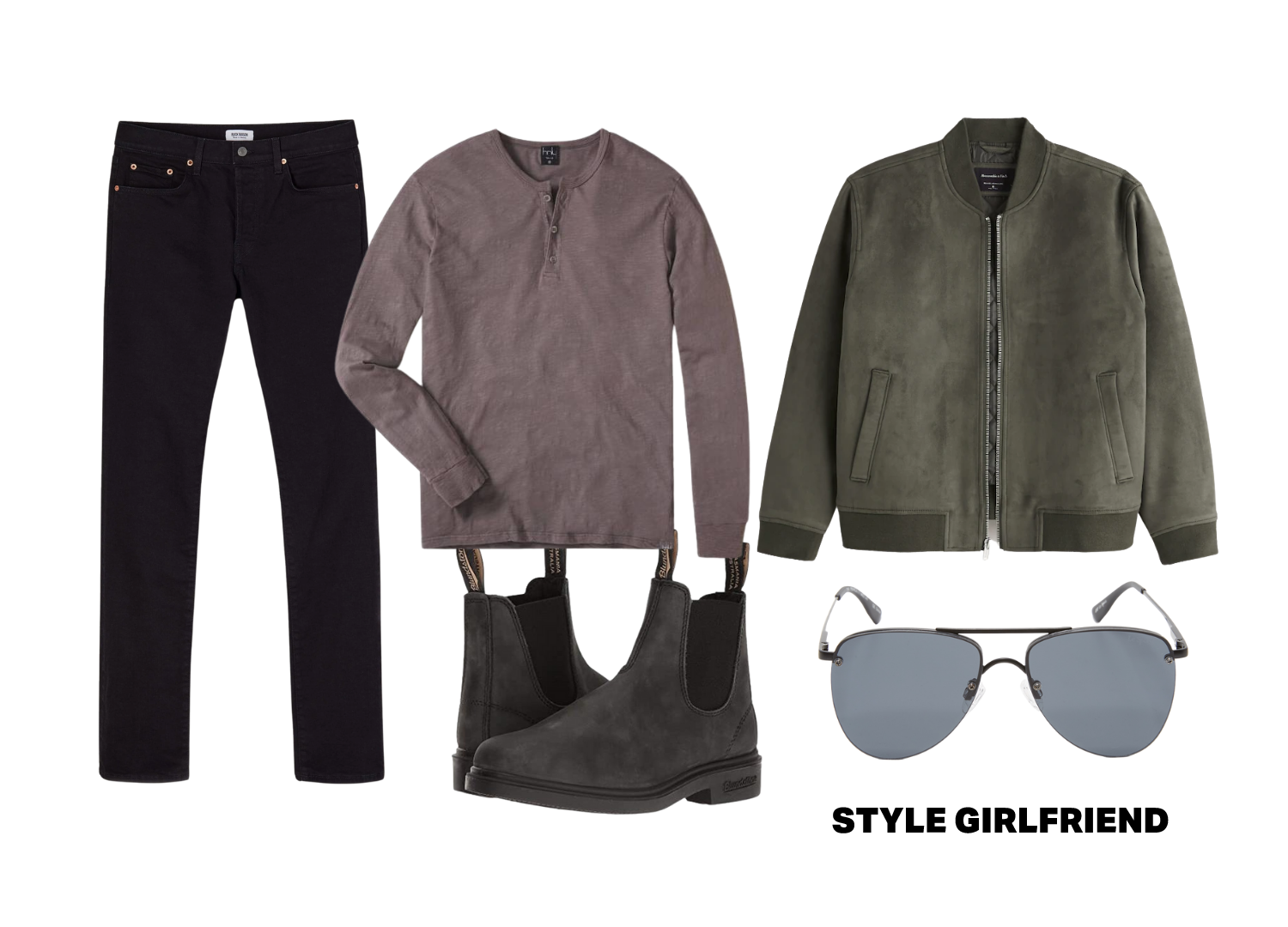 WHY IT WORKS: A henley is always a cool pick to pair with black jeans.
The Blundstone pull-on boots and aviators? Icing on the cool guy cake.
SHOP THE OUTFIT: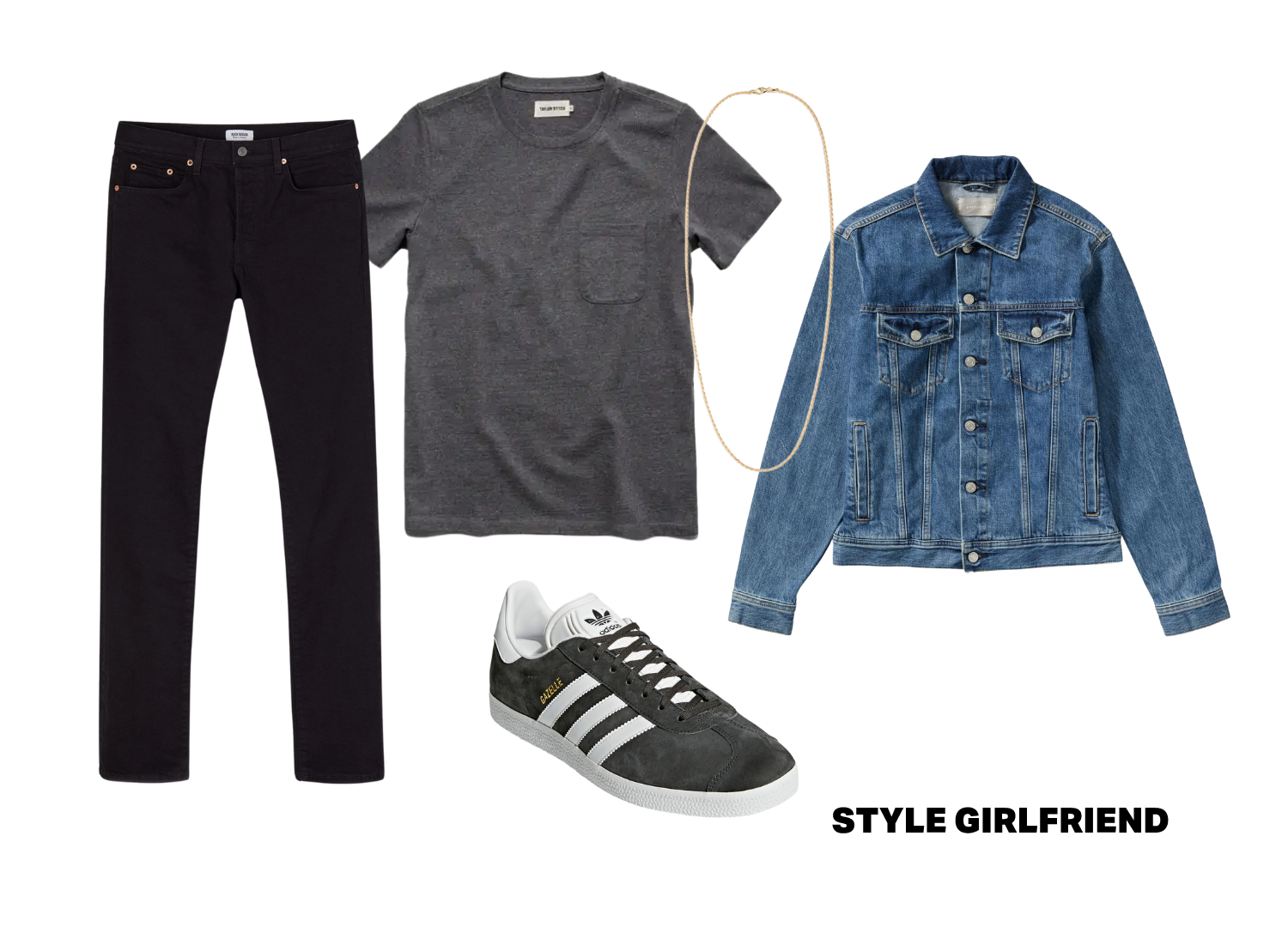 WHY IT WORKS: Every guy needs a pocket tee in his wardrobe repertoire. And those Adidas Gazelle sneakers? We've already told you they're a trend for 2022.
SHOP THE OUTFIT: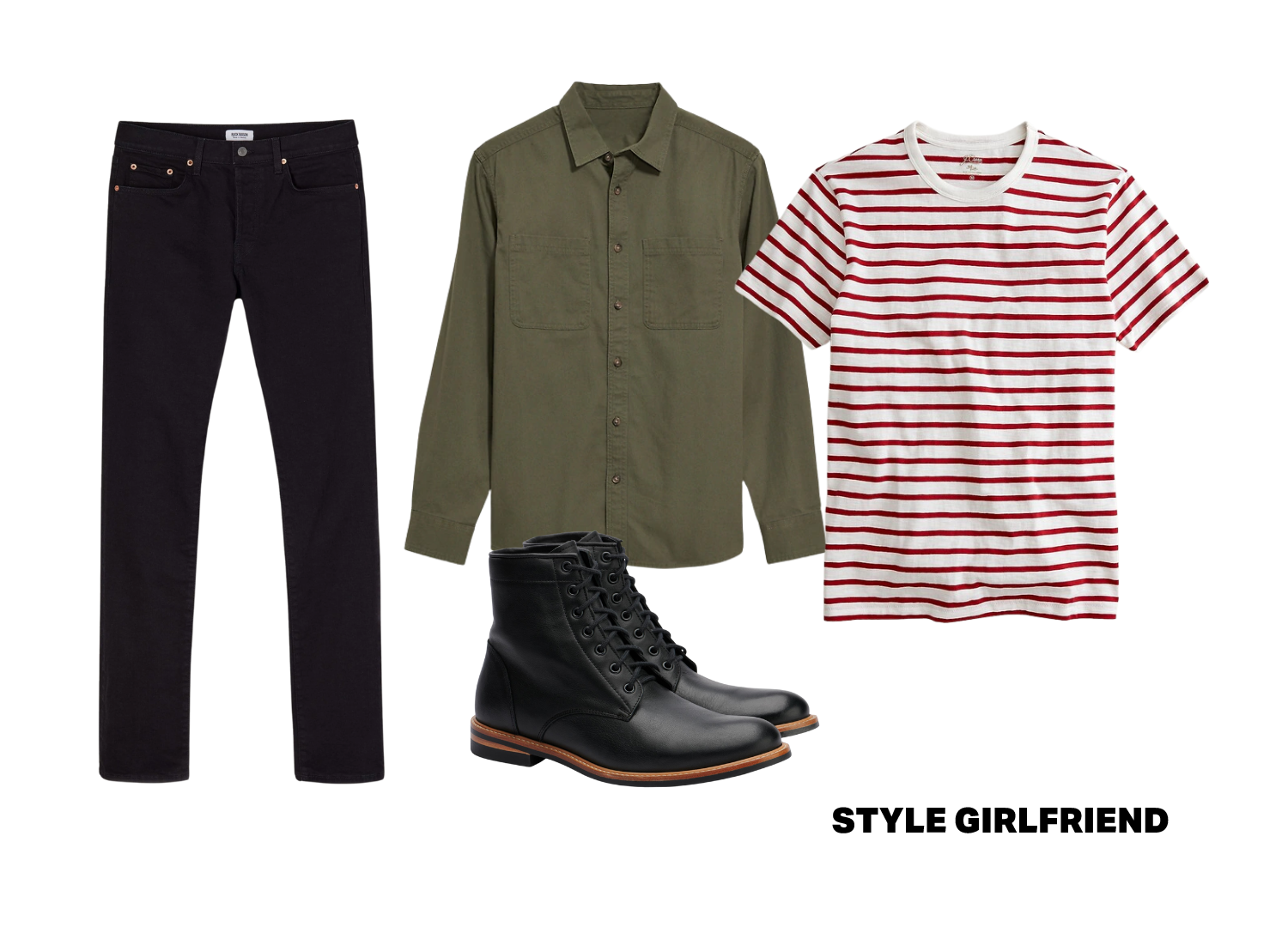 WHY IT WORKS: This feels sort of Parisian chic, but any guy can pull it off.
SHOP THE OUTFIT: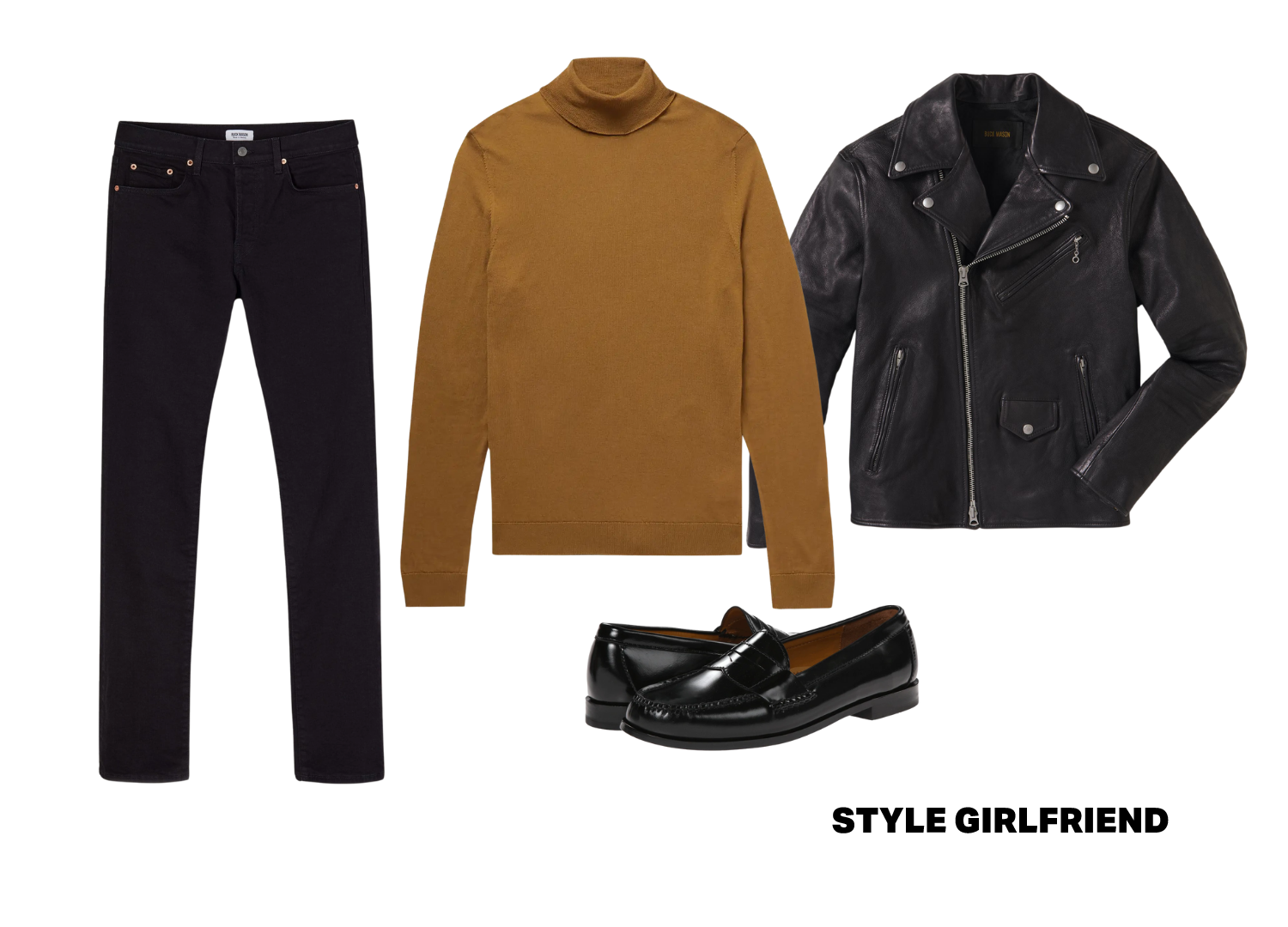 WHY IT WORKS: Because turtlenecks continue to be cool in 2022.
Couldn't you totally see past #SGMadness winner Jeff Goldblum wearing this outfit? You can pull it off, too!
SHOP THE OUTFIT: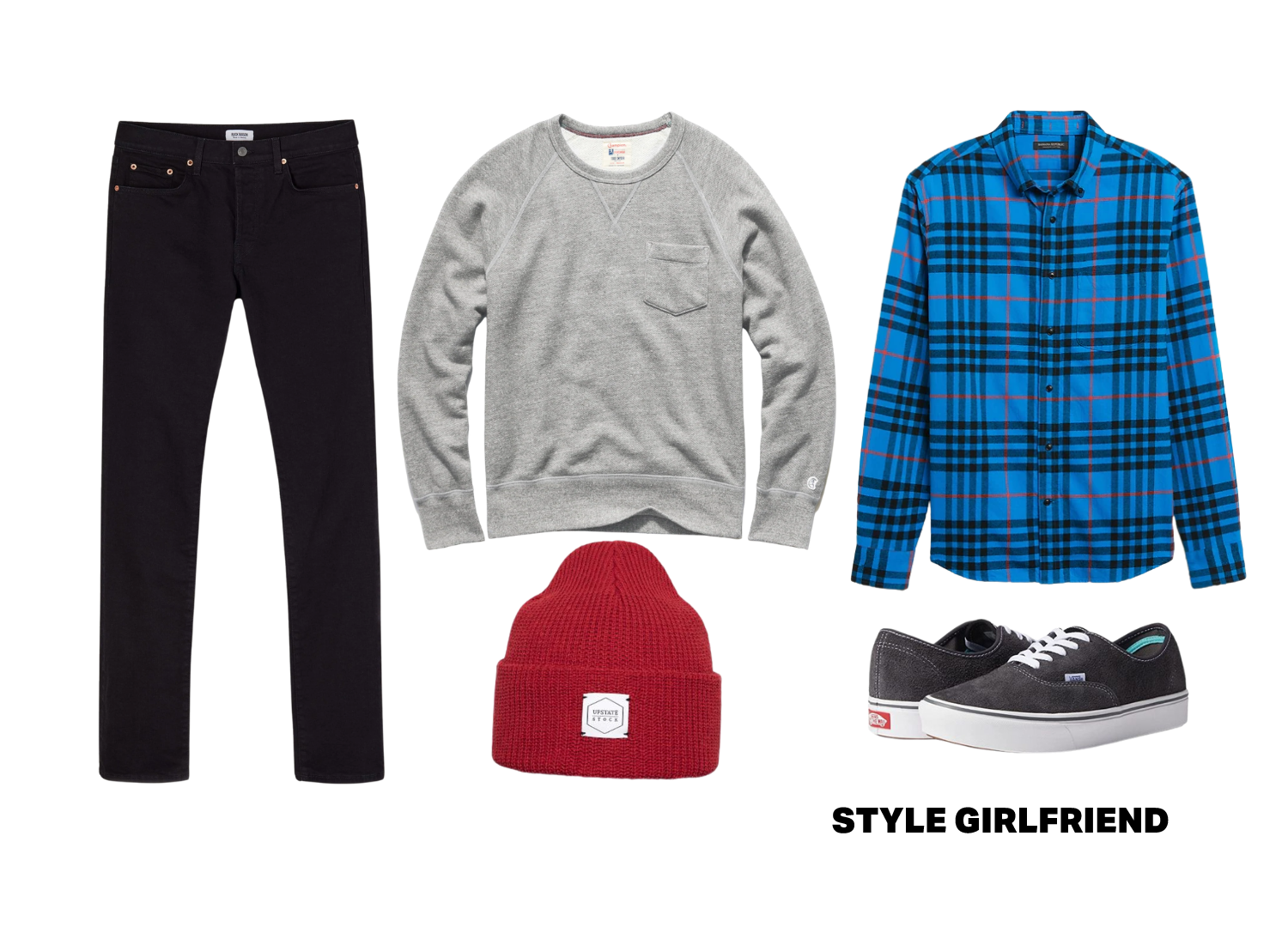 WHY IT WORKS: This is a perfect weekend outfit, or even a great look for a casual office. When it comes to how to wear black jeans, this outfit is a perfect example.
You don't have to try to look like some badass biker; you can just wear them with whatever you'd pair your other jeans back to.
SHOP THE OUTFIT:
Shop the best black jeans for men
SG Says: Team SG shared its love for Paige Denim's Federal style jeans already this Jeans January! See why we named them our 'Under $200' denim pick.
SG Says: This Gap pair checks off the affordable box. The classic straight jean in rigid denim gets better with every wear and accommodates a range of sizes.
SG Says: Designer alert! I had to include this rag & bone pair, cut in the label's 'Fit 2' profile, but spun from cashmere (I mean?!) and a stretch cotton-blend denim that's faded and whiskered for a broken-in feel.

Step up your style with 5 ways to wear a breton shirt, statement bomber and chelsea boots.

Like a phoenix rising from the ashes, Gabi Meyers went from Team SG's first-ever intern to a trusted fashion editor and stylist. She currently lives in Chicago with a very cute dog.