5 Days, 5 Ways: The Waxed Trucker Jacket from 'The Last of Us'
Essential Fall Outerwear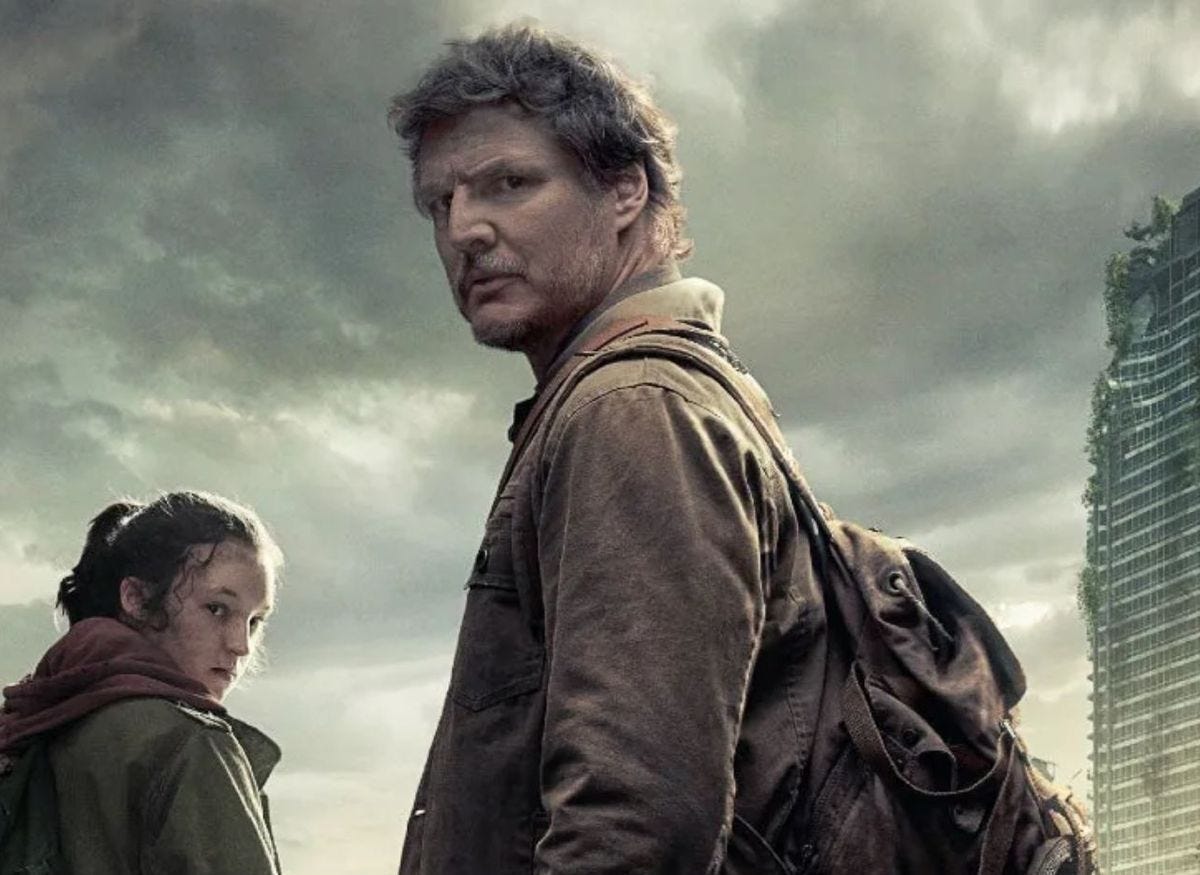 You don't have to be a hardened survivor taking charge of a 14-year-old girl who may be humanity's last hope after a global pandemic destroys civilization to pull off this waxed trucker jacket from Huckberry.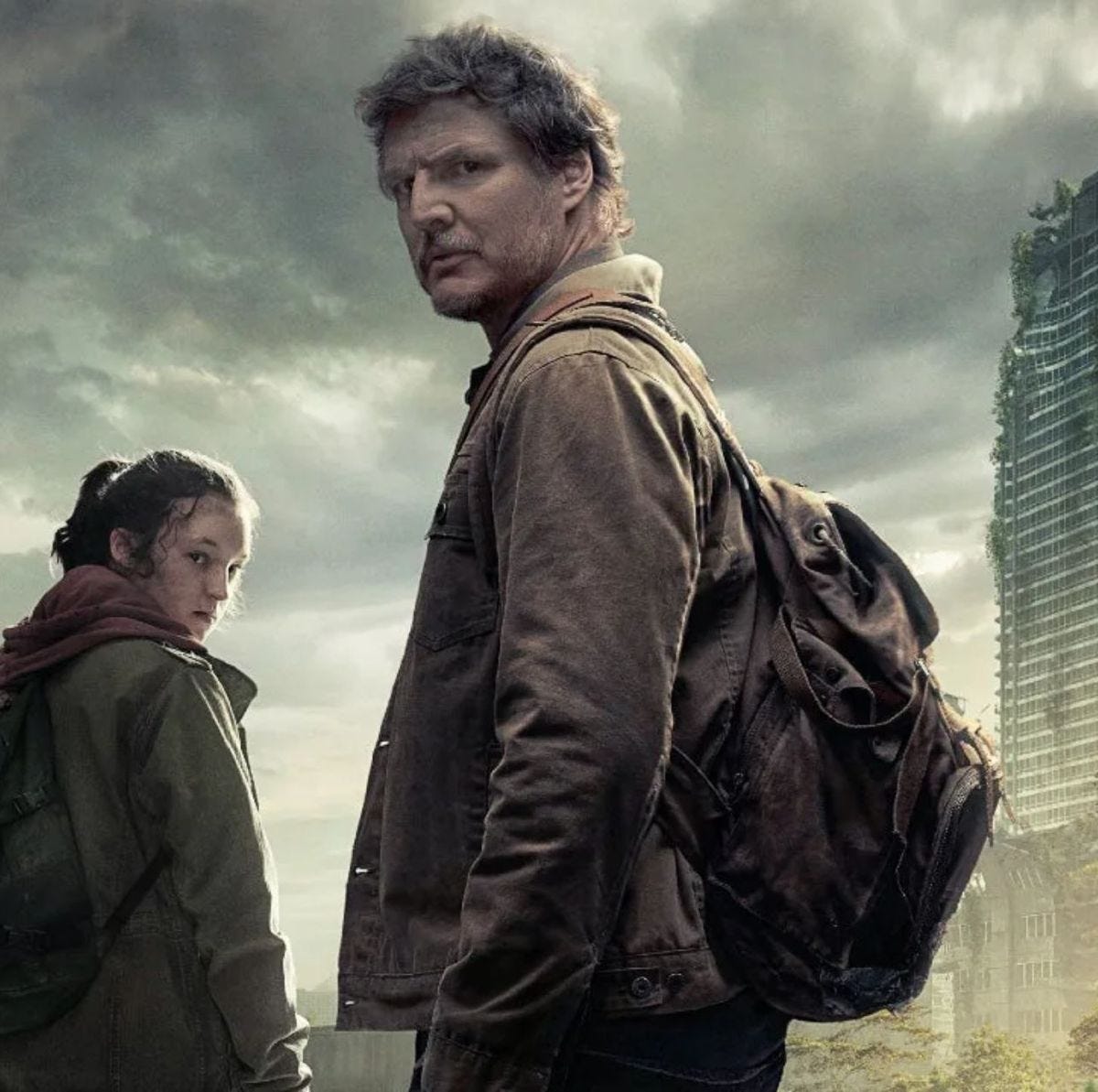 It's officially fall, and I, personally, am here for it. Every outfit looks better with an extra layer on top—don't @ me, warm weather lovers!—so the breezy days of autumn are a sartorial blessing.
Late fall's cooler weather means guys can go a little heavier on the jackets—think leather, suede, denim, and waxed canvas.
What is the jacket Pedro Pascal wears in The Last of Us?
The Flint and Tinder's Flannel-Lined Waxed Trucker Jacket available on Huckberry. 
The stiffer, sturdy fabric visually smooth out bumps and creates sharper angles than other lighter outerwear. Perfect for fighting zombies, and also brisk spring temperatures.
Naturally you're asking which silhouette is my favorite, and I of course have an answer.
The trucker jacket is a standard issue for every guy's wardrobe. Casual but never sloppy, truckers look good in every fabric under the sun, so there is a perfect match for every man.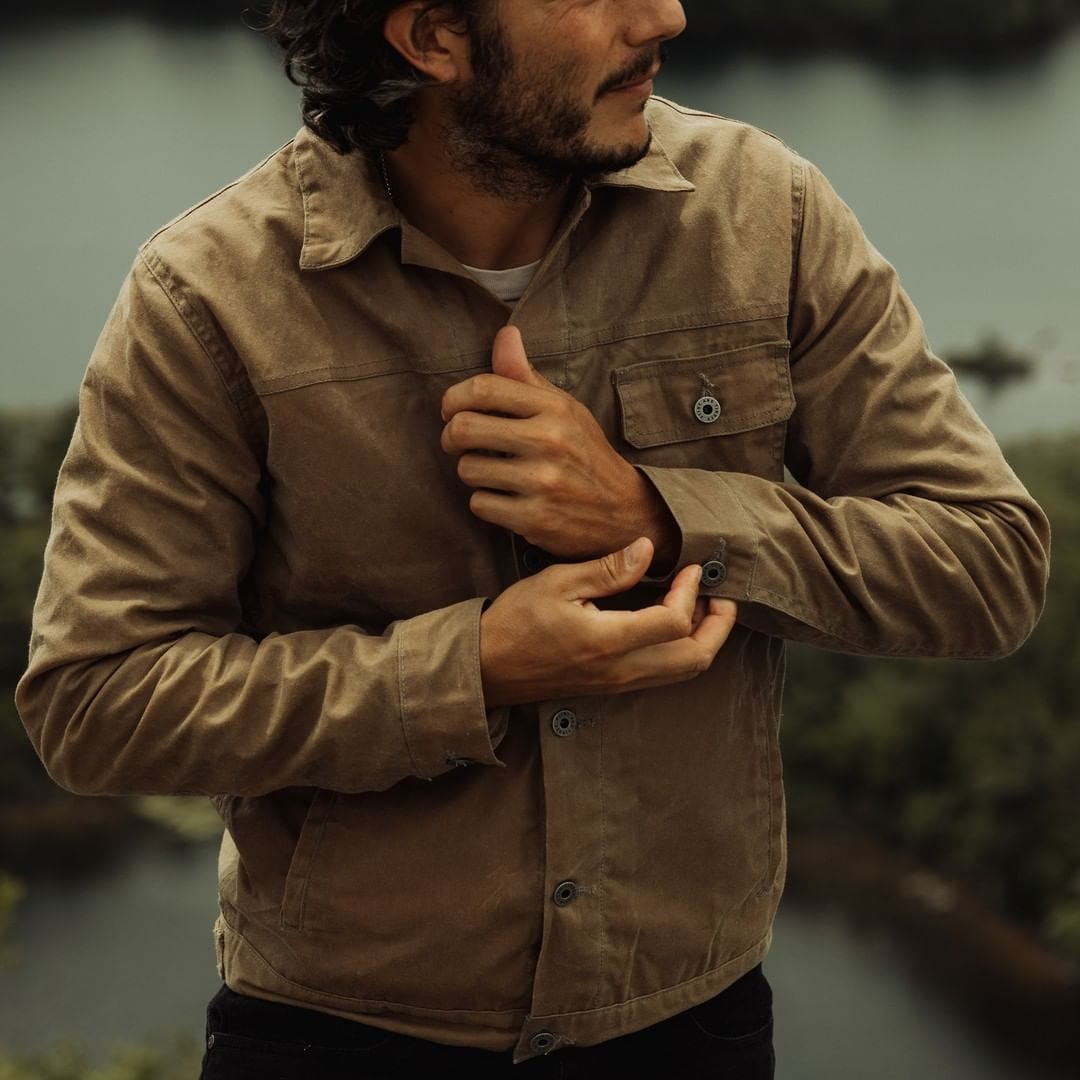 It's made with waxed sailcloth, which means if you get caught in a downpour, you won't smell like a wet dog. 
Oh, and it comes in nine (count 'em, nine!) colors, so you can definitely find one that is the perfect shade for your wardrobe.
This is the kind of jacket you buy now and keep forever. It truly just gets better with age.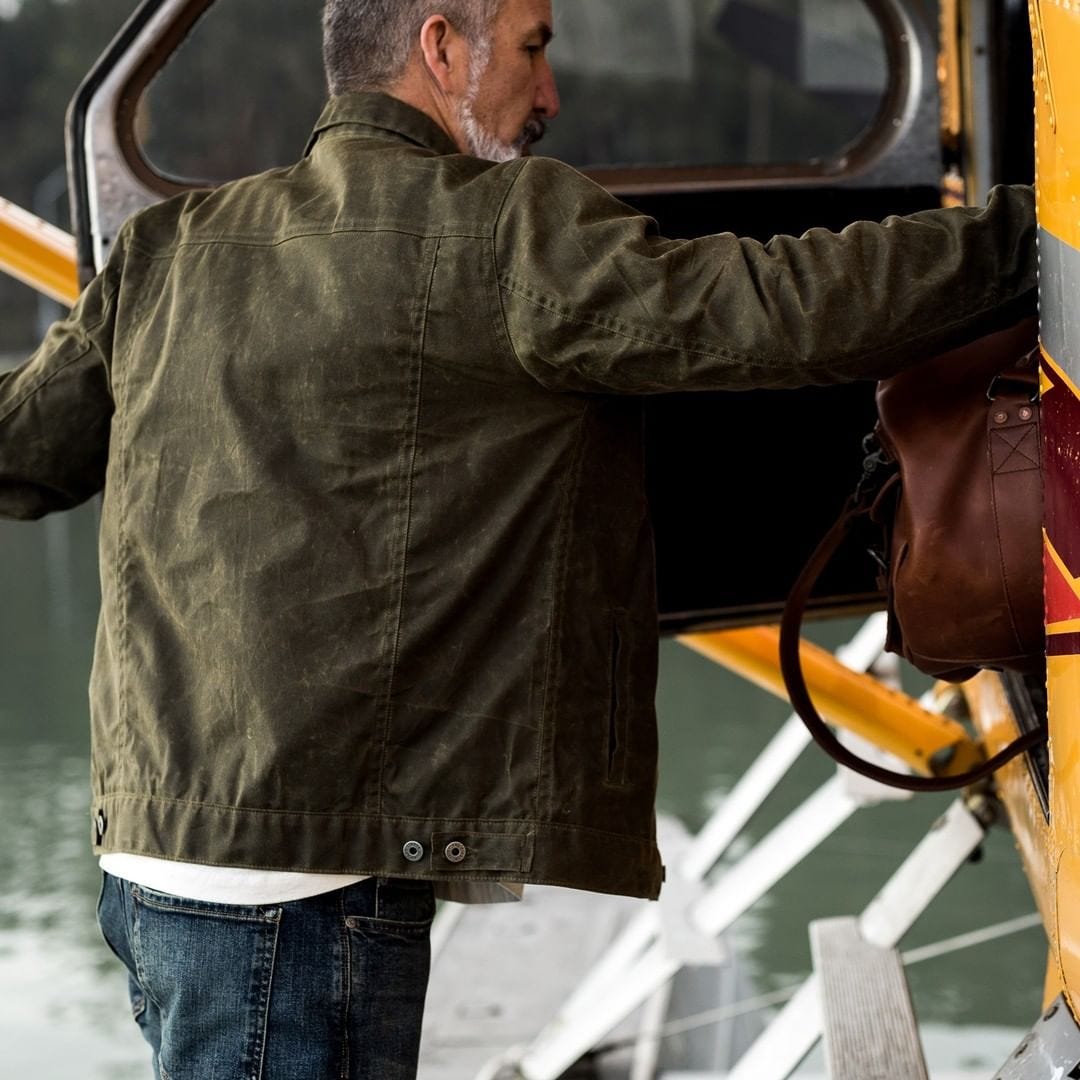 Now, because this series is called 5 Days, 5 Ways, not 9 Days, 9 Ways, I had to choose just a few to feature. But rest assured, you could wear the looks here with any color jacket you like.
Below, check out five ways to wear the Flint and Tinder waxed trucker jacket from 'The Last of Us':
Monday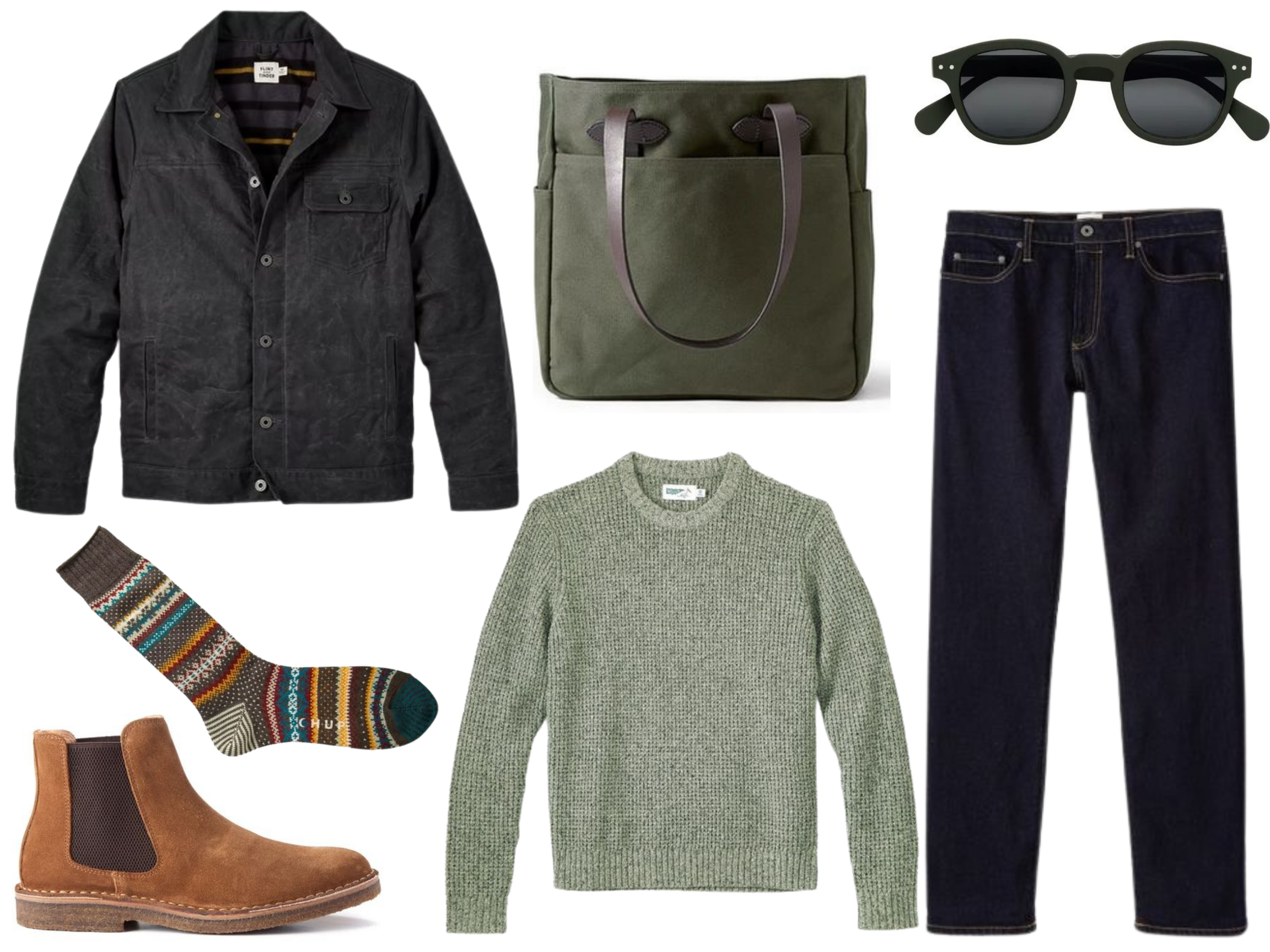 Shop the outfit:
Wear it Well: Jacket Season <3's Sweater Weather!
Layer up and add dark denim and Chelsea boots to keep the look crisp as the leaf pile you're about to jump in.
RELATED: See how to wear Chelsea boots
As the weather cools down, an oxford shirt peeking out from under the sweater can add an extra layer of warmth and style.
Tuesday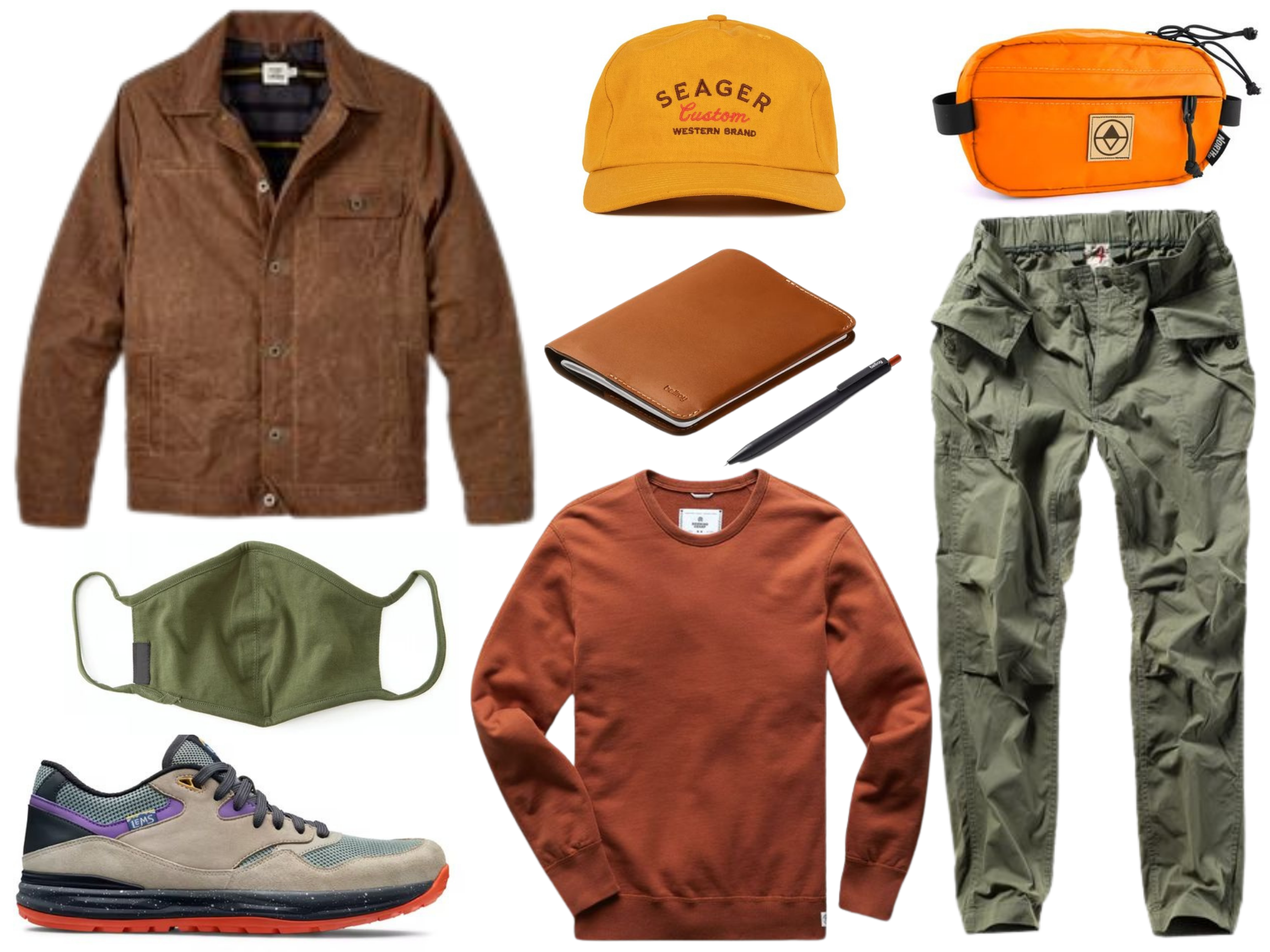 Shop the outfit:
Wear it Well: The structured fit of the trucker makes an orange sweatshirt and cargo pants look cool, not sloppy.
Accessorize with bright pops of color to brighten even the grayest days.
Love this outfit so much you want to wear it out one night? Upgrade the look with brown leather lace-up boots and a minimal wallet instead of the hip bag.
Wednesday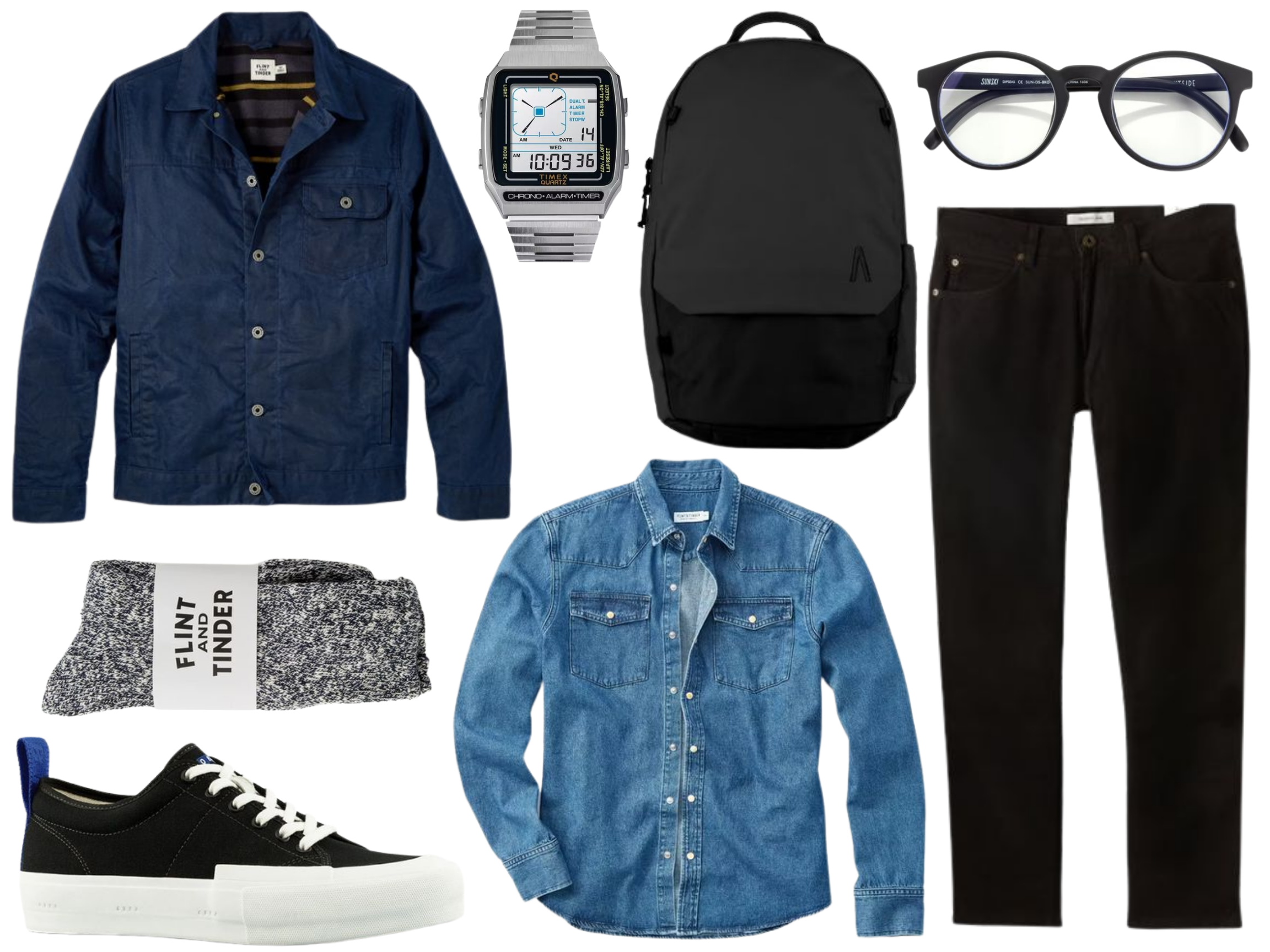 Shop the outfit:
Wear it Well: Hump Day is the perfect day to infuse a little Western wear in your wardrobe. Throw on a denim shirt with fancy snaps, but make the look modern, not old-fashioned with black, minimal pieces.
For date night, ditch the backpack and add black leather Chelsea boots to elevate the vibe.
Thursday
Shop the outfit:
Wear it Well: Enchanté! A heavyweight Mariner striped shirt gives this Americana-inspired jacket a European flair.
Add a bandana, cords, and leather chukkas for a melting pot look of textures and styles.
While this sepia-toned look elicits a kind of retro vibe, you could easily change it up by swapping in dark denim or a more traditional navy and white Breton shirt.
Friday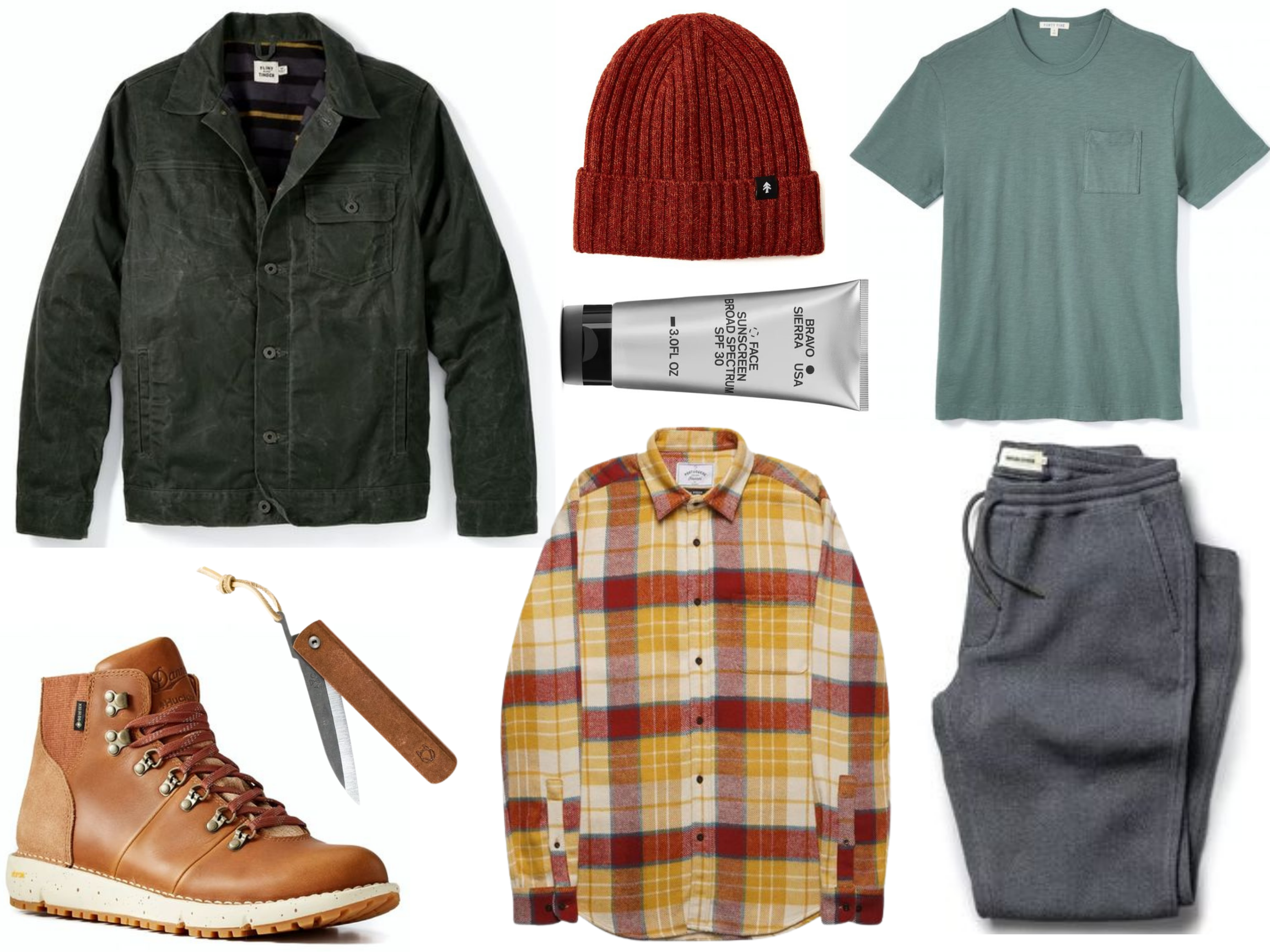 Shop the outfit:
Wear it Well: Dial up the cozy factor by doubling down on flannel. Then, add some textured drawstring pants for a look that's comfortable enough for a road trip but still looks good once you reach your destination.
If it's still too warm for the flannel where you are, go with just the t-shirt for now. And yes, I wholeheartedly recommend swapping in a pair of Birkenstock clogs if you want a slip-on not lace-ups.

Like a phoenix rising from the ashes, Gabi Meyers went from Team SG's first-ever intern to a trusted fashion editor and stylist. She currently lives in Chicago with a very cute dog.