30 of the Best Fall Outfits for Guys
What to wear all fall for men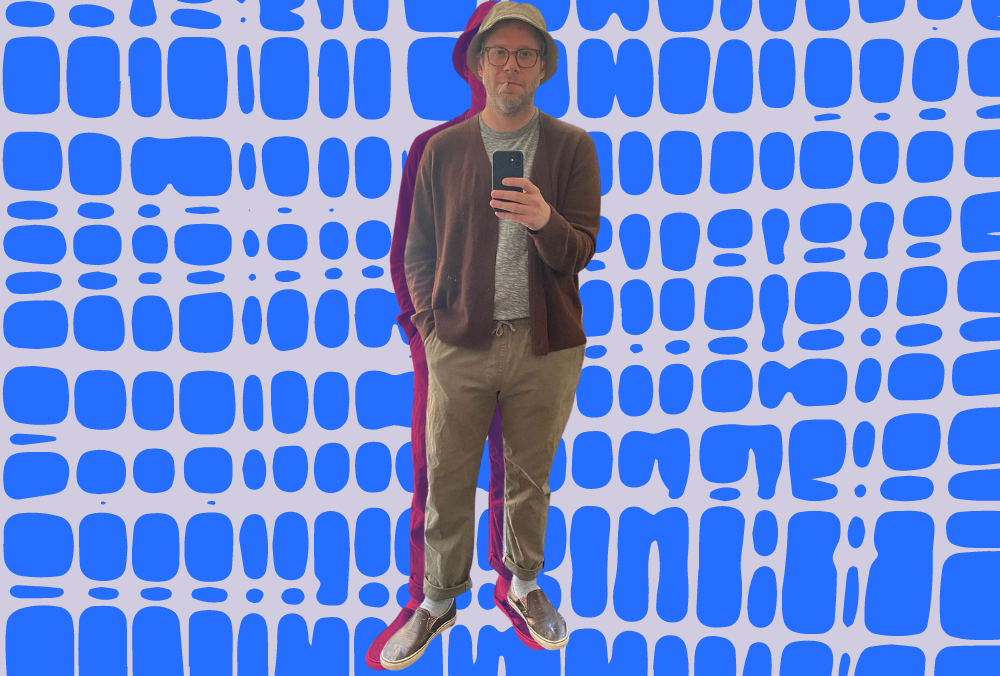 It is now officially, unequivocally fall. But if I'm being honest, I've been living in the autumn mindset since mid-July.
Halloweentown has graced my TV screen more than once, and I'm ready to throw out every swimsuit I own if it means I can break out my light jacket rotation.
Embarrassing or not, that is just a taste of how passionate I am about autumn.
Plus, my favorite color is orange, so you know I am finding every excuse to wear those pumpkin tones right now. My cornucopia-colored wardrobe makes much more sense in fall.
And did I mention the jackets?? I hope you're as excited as I am for a bomber/shacket/sweater vest season.
Bottom line? If I can layer it, I am wearing it. And guys, it's time you do the same.
Need some outfit inspo? Wondering what's in style now?
Team SG's got you.
Whether you're looking for the best cool casual fall outfits or the ideas for going out outfits, we've got you covered.
We rounded up a month's worth of easy men's fall outfits to wear right now. Below, find some outfits to wear right now and style ideas already put together for your, courtesy of our team.
Below, check out 30 outfit ideas for what to wear in the fall:
Day 1: Wear something orange
Wear it well: You may not be starring in a summer blockbuster, but you can still brighten up your wardrobe like Daniel Kaluuya.
How to do it without feeling like a Crayola crayon? Pair your pop of color back to the neutrals in your closet, like Kaluuya does with khaki chinos.
Still feeling shy? Start small, like with yellow socks.
Day 2: Sport a plaid shirt with a suit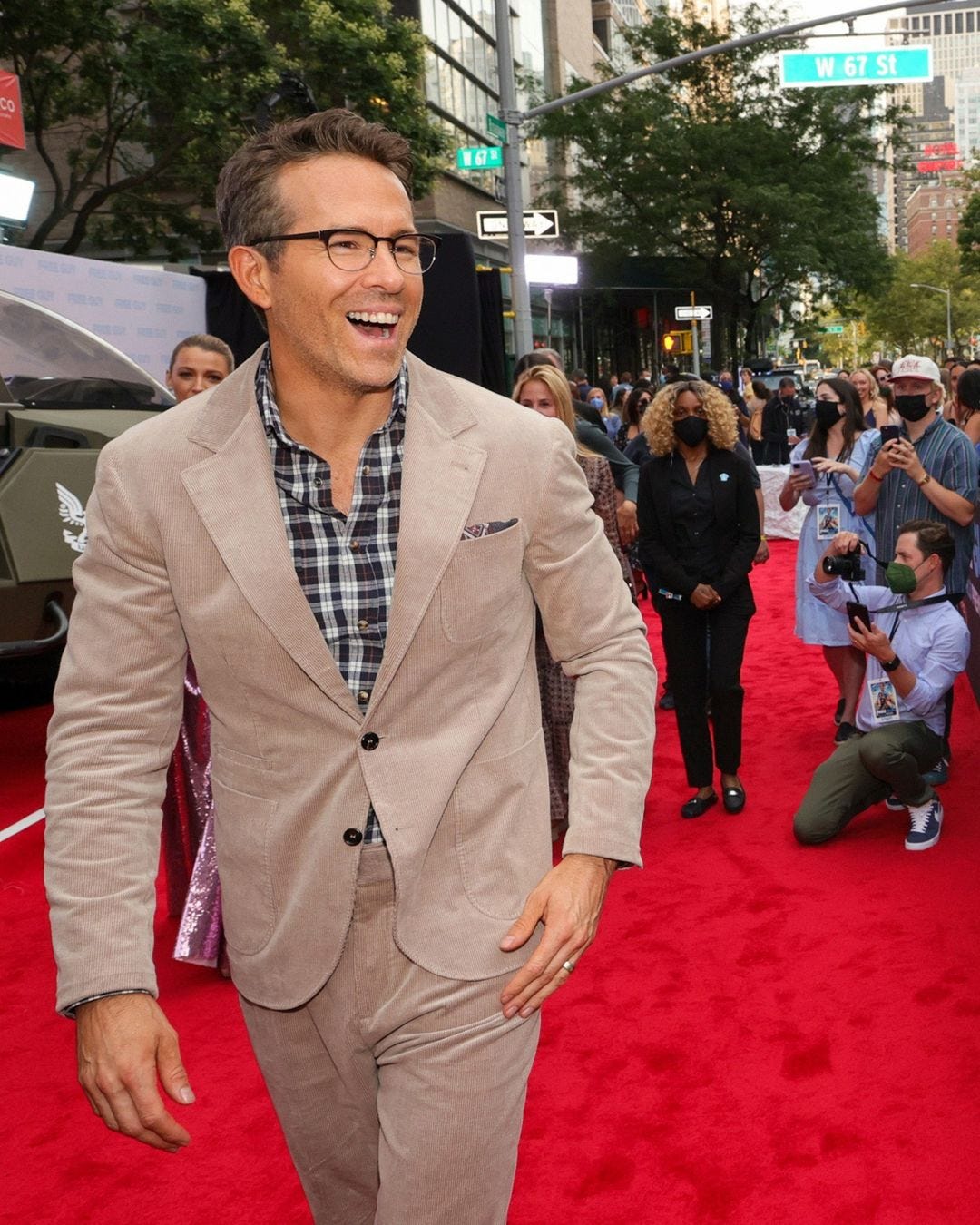 Wear it well: I wasn't so sure about this look when I first saw it on the red carpet, but then I realized it's just because he was standing next to his wife Blake Lively, who wore a long sequined gown (you can see a peek behind his elbow).
Sequins next to plaid do not make a whole lot of sense.
But this casually elegant suited-up look from Ryan Reynolds on its own? The SG Madness winner pulls it off.
He makes a suit feel anything but monotonous with unstructured fabrics, lightly contrasting patterns, and added texture.
Easy to copy even when you don't have that Deadpool income coming in.
Day 3: Wear athleisure everywhere
Wear it well: If the quarantine taught us anything, it's that athleisure 'fits are not going anywhere.
When it comes to the best casual outfits for guys, you really can't beat a pair of joggers and a snug tee. You may not have the four legged accessories like Anthony Ramos, but the rest? You can definitely handle on your own. 
A pair of joggers, cool sneakers, and t-shirt combo is probably in your closet already and it will never not be on trend.
But seriously…bonus points for those puppies.
Day 4: Try a turtleneck
Wear it well: NO, this does not look like a remix on The Rock back in the 80s with his gold chain and a black turtleneck.
There's not even a fanny pack!
So go ahead, wear the turtleneck like Carmelo Anthony. When it comes to men's fall outfits, a turtleneck is seriously ground zero for serious style. Wear it with dress pants like the NBA star (maybe skip the bucket hat), or dress one down with jeans and sneakers.
Day 5: Hit the streets in Chuck Taylors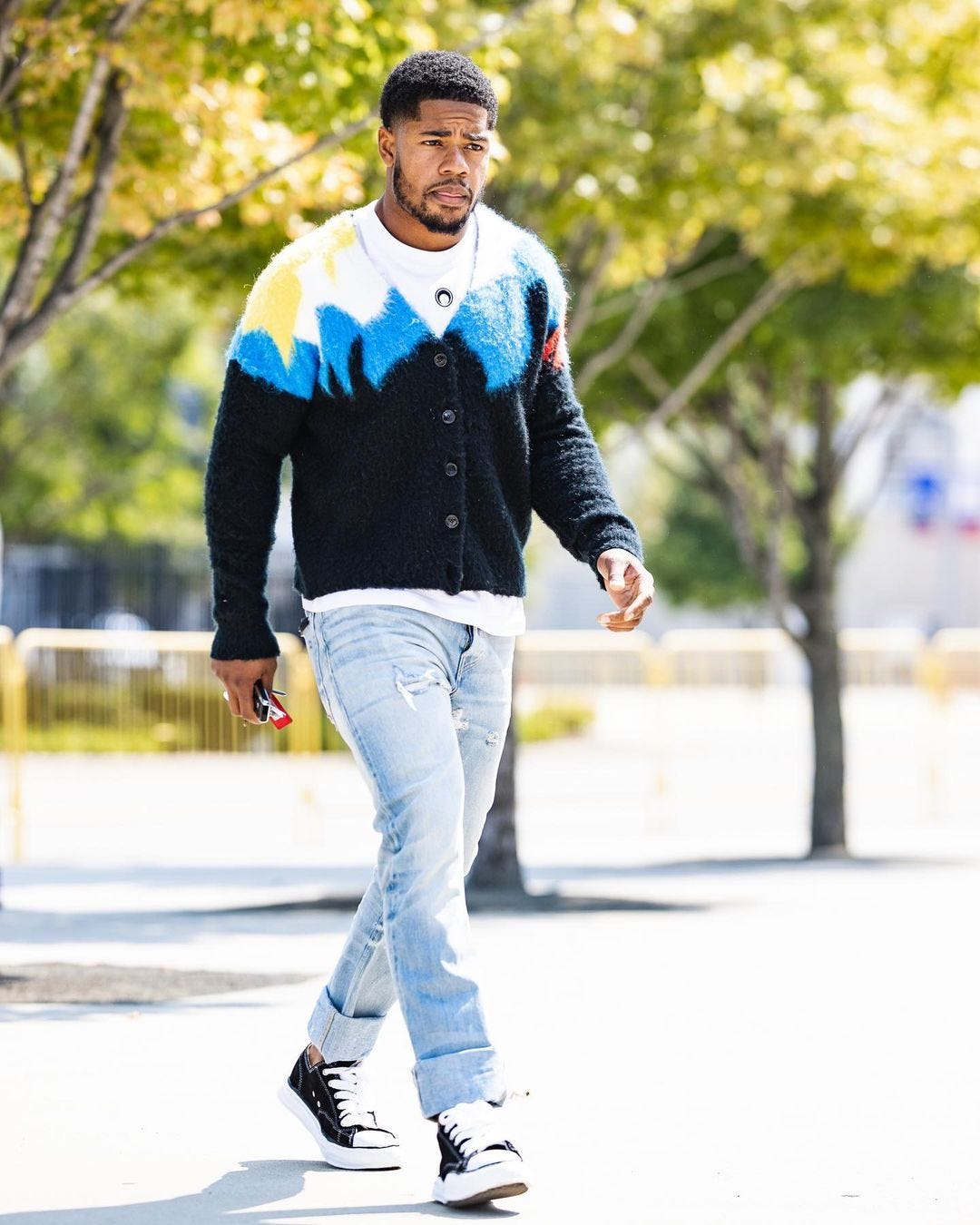 Wear it well: Football season may be back, but classic sneakers, like Sterling Shepard's iconic Chuck Taylors, never left. That Converse and denim combo is timeless.
RELATED: Shop 8 Cozy, Stylish Cardigans for Fall
I loved it on Danny Zuko in Grease and I love them on Shepard now.
Day 6: Sport a suit in an unexpected color
Wear it well: Dare I say pink is the new black?
Sure, neutral-hued suits like grey, navy, and black may dominate the suit world, but you're ready for an advanced degree of difficulty!
Brad Pitt has been showing up to movie premieres in suits every color of the rainbow, which is great…if you're Brad Pitt.
If you want to follow suit (no pun intended) without going full technicolor, his co-star Aaron Taylor-Johnson provides a safer (but still stylish!) alternative.
Day 7: Wear shorts as long into fall as possible
Wear it well: The fall equinox does not mean that shorts season has to end!
Which is a good thing, because we're not ready to let "Donald Glover gets spotted in short-shorts" season go.
RELATED: Shop our favorite 5″ shorts
Feel free to wear your shorts through the fall season. On chillier days, simply opt for a long sleeve pocket tee, cotton sweater, or your best hoodie.
Day 8: Flash some undershirt
Wear it well: Since the Jo Bros are back (deal with it), you may as well start taking style cues from their surprisingly good wardrobes!
Like this retro-yet-trendy outfit from Nick Jonas, above. The undershirt tucked into trousers, the open-front short-sleeve shirt, the slicked-back hair. It all works!
Day 9: Knit polos are your pal
Wear it well: Andrew Garfield gets it.
Take a cue from his laid-back look and pair a knit polo with casual pieces for an easy, elegant outfit.
Day 10: Add a vest
Wear it well: A t-shirt and chinos? Basic.
Adding a vest? Things just got interesting.
This is Alessandro Borghi, and while I personally have no idea who he is, I do know he showed up to the Venice Film Festival in this effortlessly cool look, and now I'm sharing it with you.
I know, this casually cool men's fall outfit might feel unachievable for non-movie stars, but it truly cannot get much easier than adding one light-weight extra layer to an everyday outfit to make you look like the leading man in your daily life.
Day 11: Let your shoes do the talking
Wear it well: A bright-colored or distinctly patterned shoe with an otherwise neutral outfit? It's perfect for fall.
Whether it's business casual or weekend athleisure, add some spice to a fall outfit by making your footwear the style standout.
Day 12: Add an accessory…or two
Wear it well: I've said it once, I'll say it again, the Jo Bros have style now!
…Okay, maybe not Kevin. Sorry Kevin.
While touring the country with your brothers may not be on your fall to-do list, layering in an accessory, like a chain necklace or two, is a cool way to upgrade any autumn outfit.
Day 13: Layer on a cardigan
Wear it well: Seth Rogen's style was made for fall. The actor and cannabis entrepreneur loves a layer, and this earth tone combo is Exhibit A.
With the weather bound to take a chilly turn soon, take a cue from Rogen's effortless fashion sense.
Joint optional.
Day 14: Go for a relaxed fit with your jeans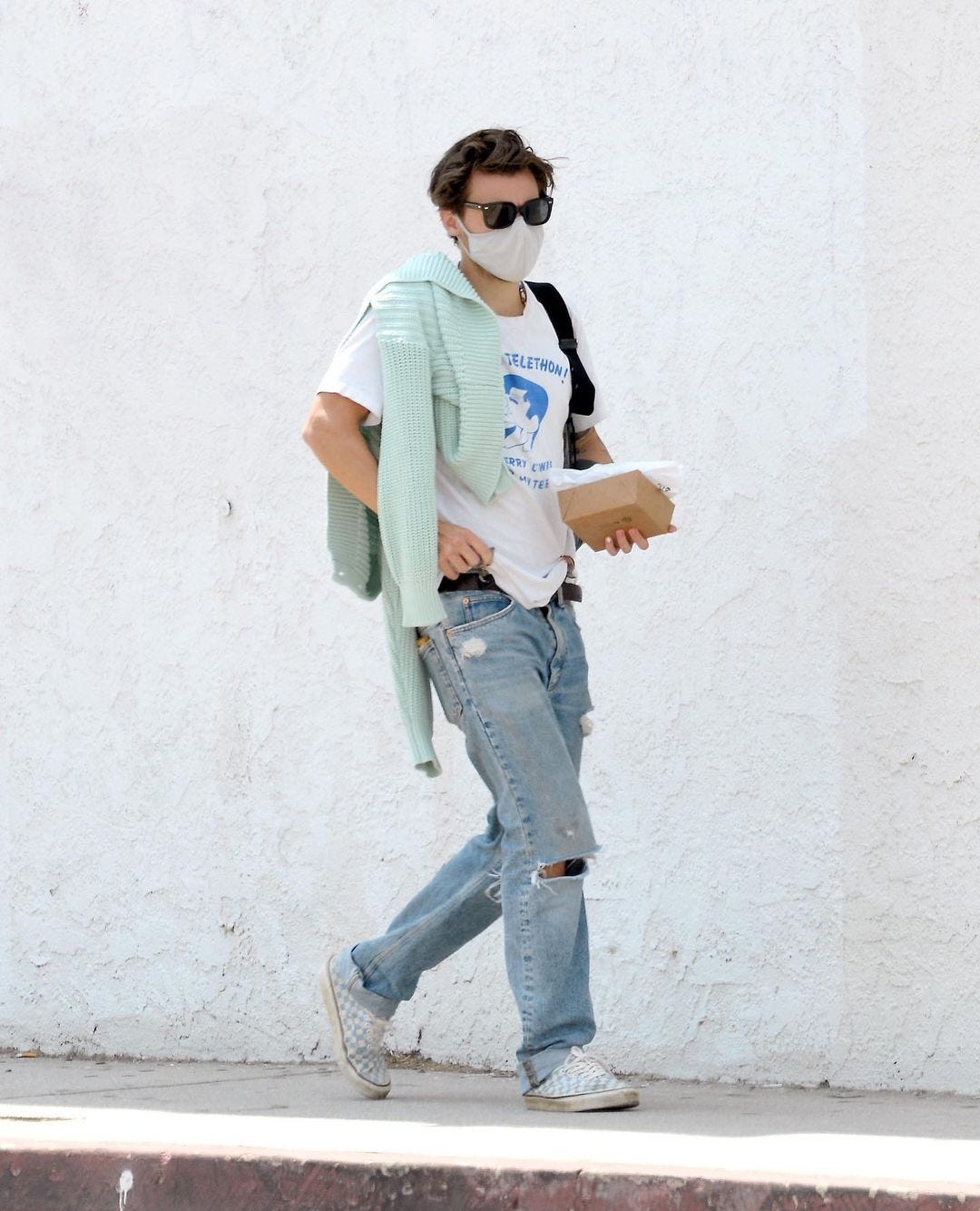 Wear it well: We can always count on Harry Styles to rock the latest trend with almost obnoxious ease.
The past few years skinny silhouettes ruled, but this fall is your time to get the circulation back in your legs because the best clothes to wear in fall are the ones you feel most comfortable in.
Meaning? Right now, wear slightly baggy denim in place of your skinny jeans. Your legs and fashion sense will thank you.
Day 15: Embrace your inner teen in Doc Martens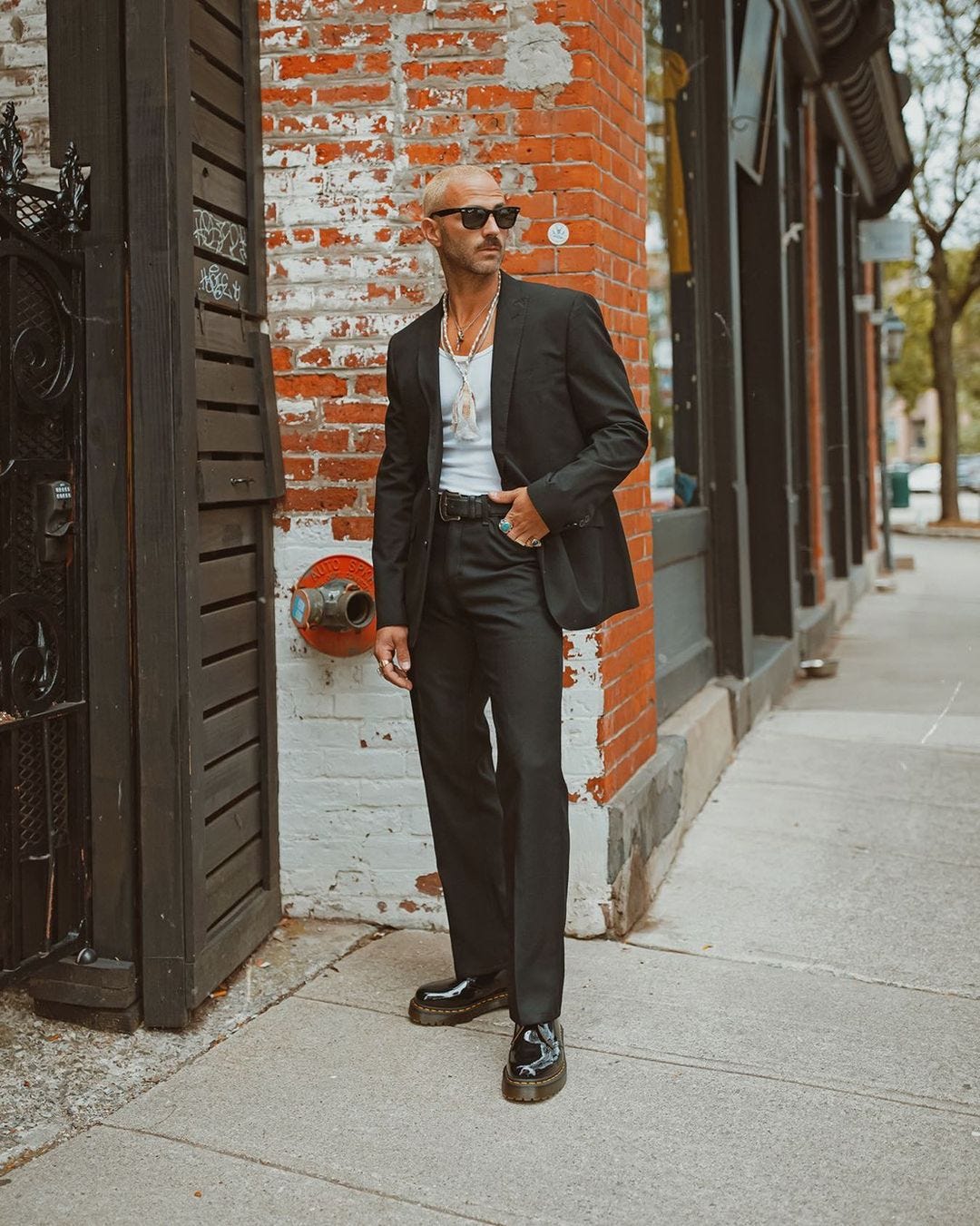 Wear it well: You don't have to be a rebellious teen to pull off Doc Martens anymore.
The clompy boots are a big trend for both men and women this fall, so turn up Olivia Rodrigo on your Airpods and get ready to do some serious adolescent brooding.
Day 16: Add an overshirt to your outerwear repertoire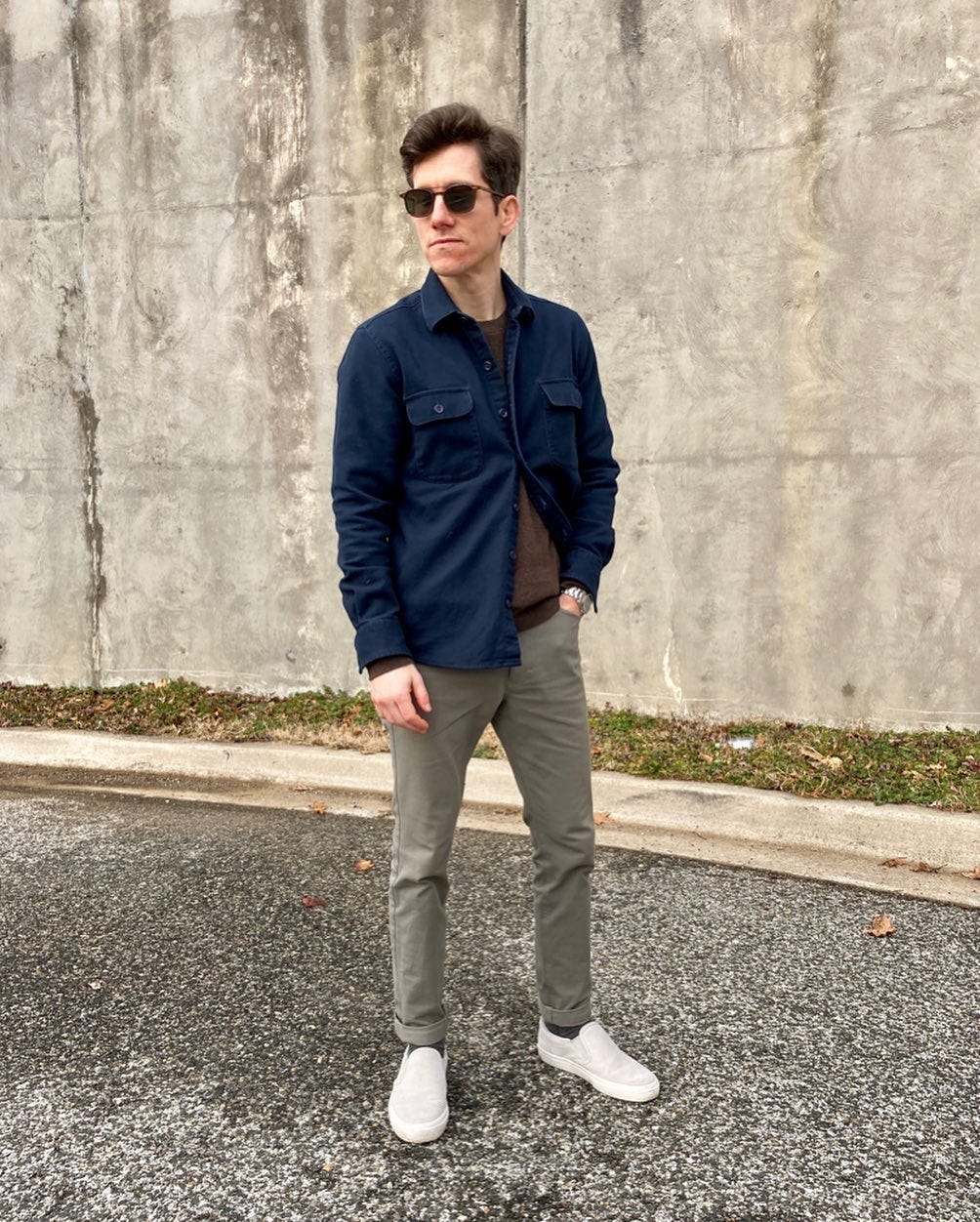 Wear it well: The overshirt is on its way to taking the top spot in men's fall outerwear options.
If you haven't already, it's time to add one to your closet and wear it over everything.
Day 17: Wear a denim jacket
Wear it well: Dare I say the easiest light outerwear to style, the humble denim jacket looks good over everything in your closet. Yes, really.
Wear a simple trucker, or go with something a little extra special.
This kind of coat looks good with everything from chinos and a t-shirt, or even jeans, if you want to go full Canadian tuxedo.
Day 18: Add corduroy in unexpected ways
Wear it well: Like, for instance, in a suit! As worn by Nick Kroll, this cranberry-colored corduroy suit looks fresh and modern.
Not ready to jump into two-piece corduroy? Start small with a pair of 5-pocket pants in the made-for-cold-weather material, or a cozy overshirt.
Day 19: Try a timeless pocket tee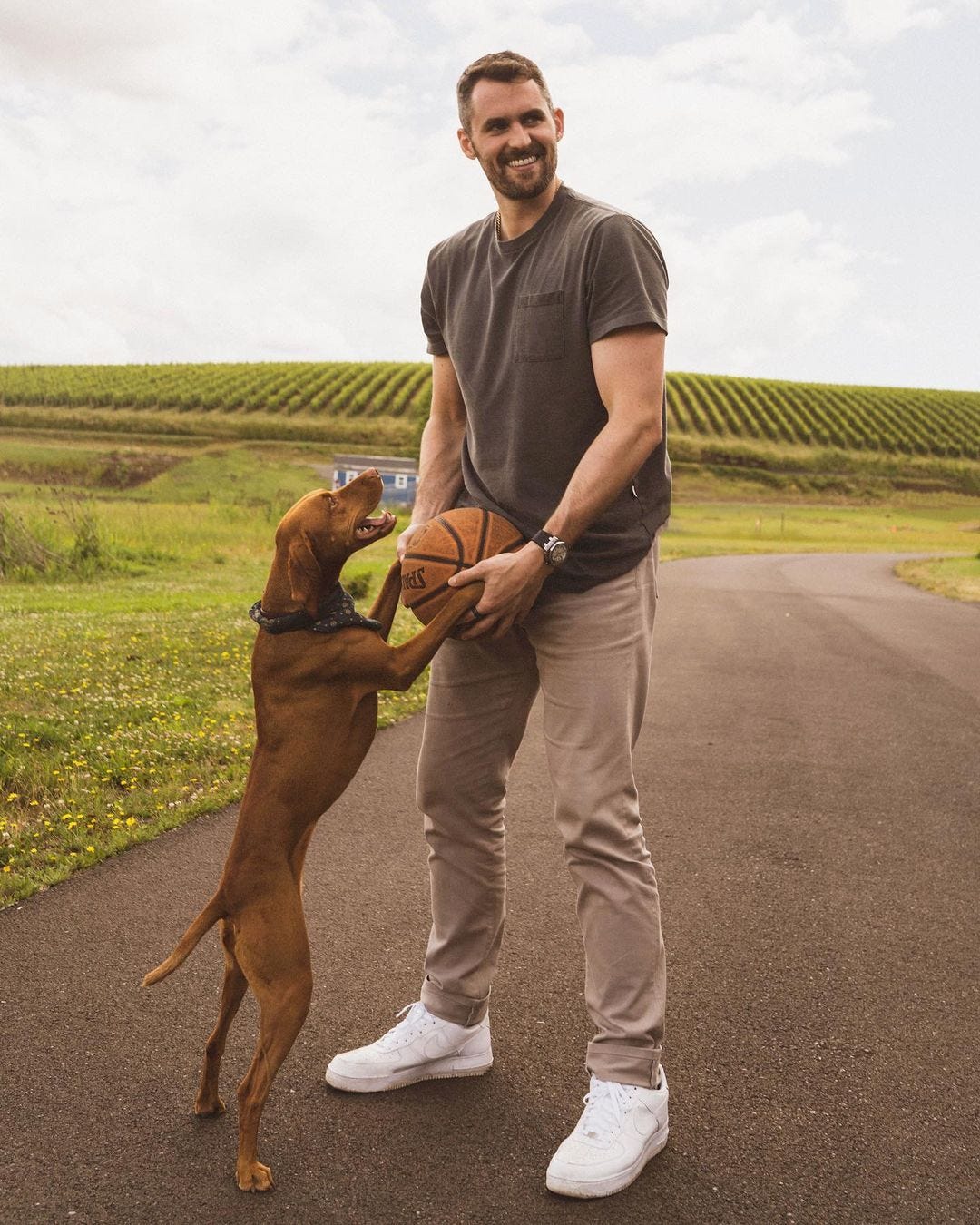 Wear it well: A pocket t-shirt with chinos and Air Force Ones may just be the easiest look to copy, and look really freaking handsome in, this fall.
Day 20: Top things off with a statement jacket
Wear it well: The best fall outfits for guys are the ones that make you feel comfortable and dressed appropriately at the same time.
Adding a great jacket to any outfit usually checks both these boxes.
I love the check pattern on this classic jacket. It feels interesting and cool, yet totally timeless.
Day 21: Skip the tie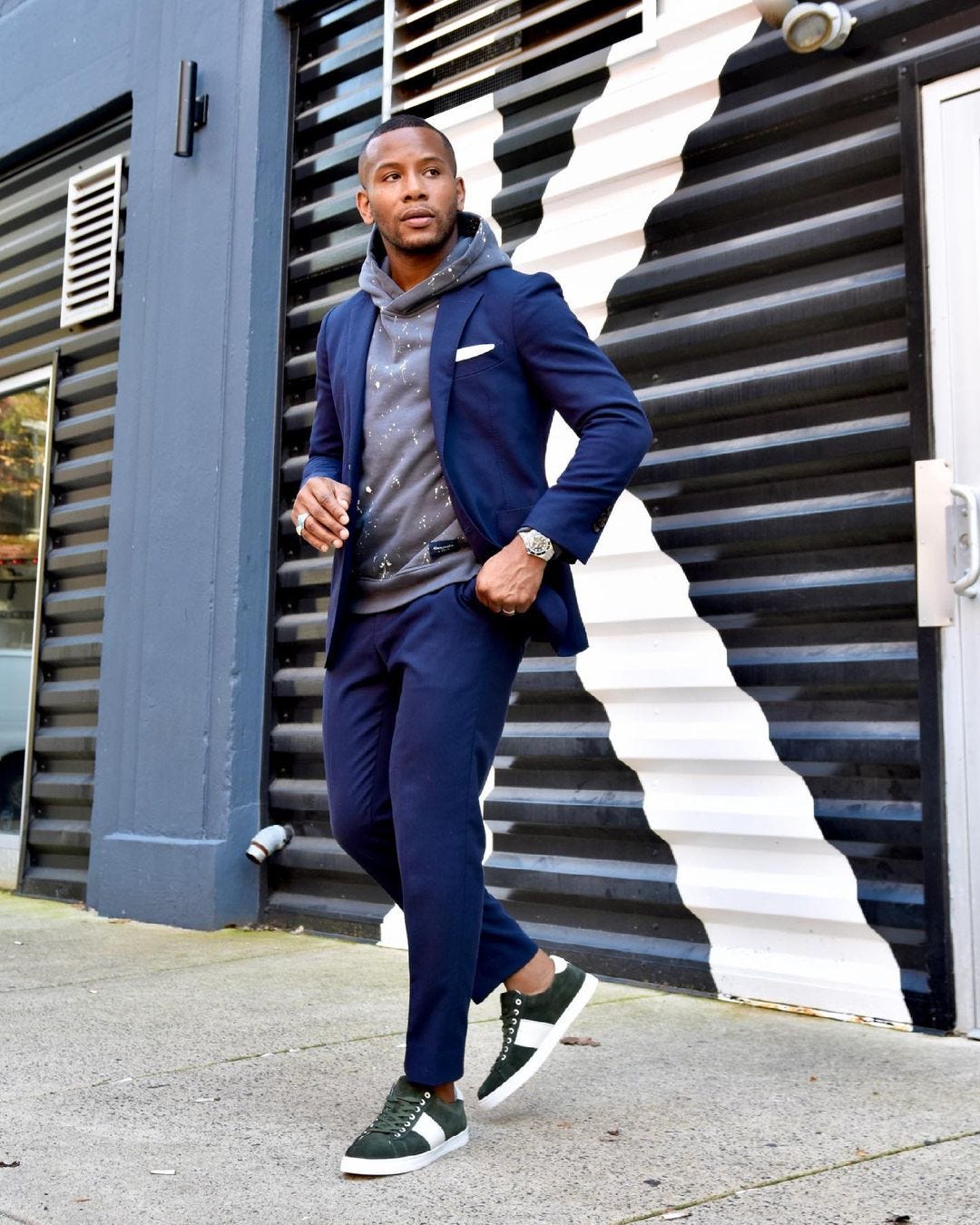 Wear it well: Blazers really can elevate anything, even a paint splattered hoodie.
When you're looking for men's fall outfits that look dressed up without feeling stuffy, this is a great option.
Replace your button-down and tie with a fitted sweatshirt. You'll still look professional, just not like everyone else.
Day 22: Throw on a band tee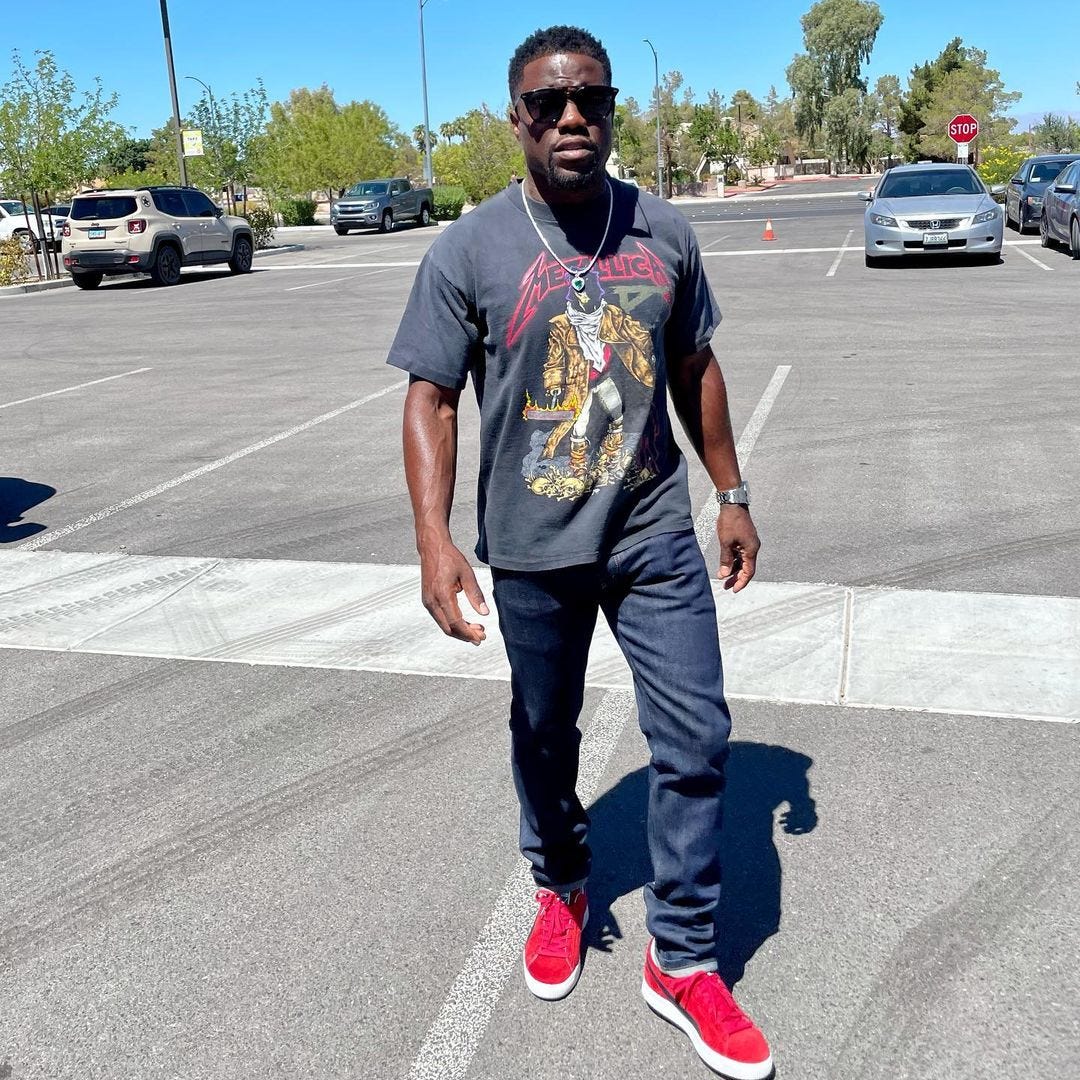 Wear it well: From faux-vintage Britney and Aaliyah tees you can buy at Urban Outfitters to the real thing you find thrifting, you should have a band tee (or two!) in your closet this fall.
Day 23: Match your sweats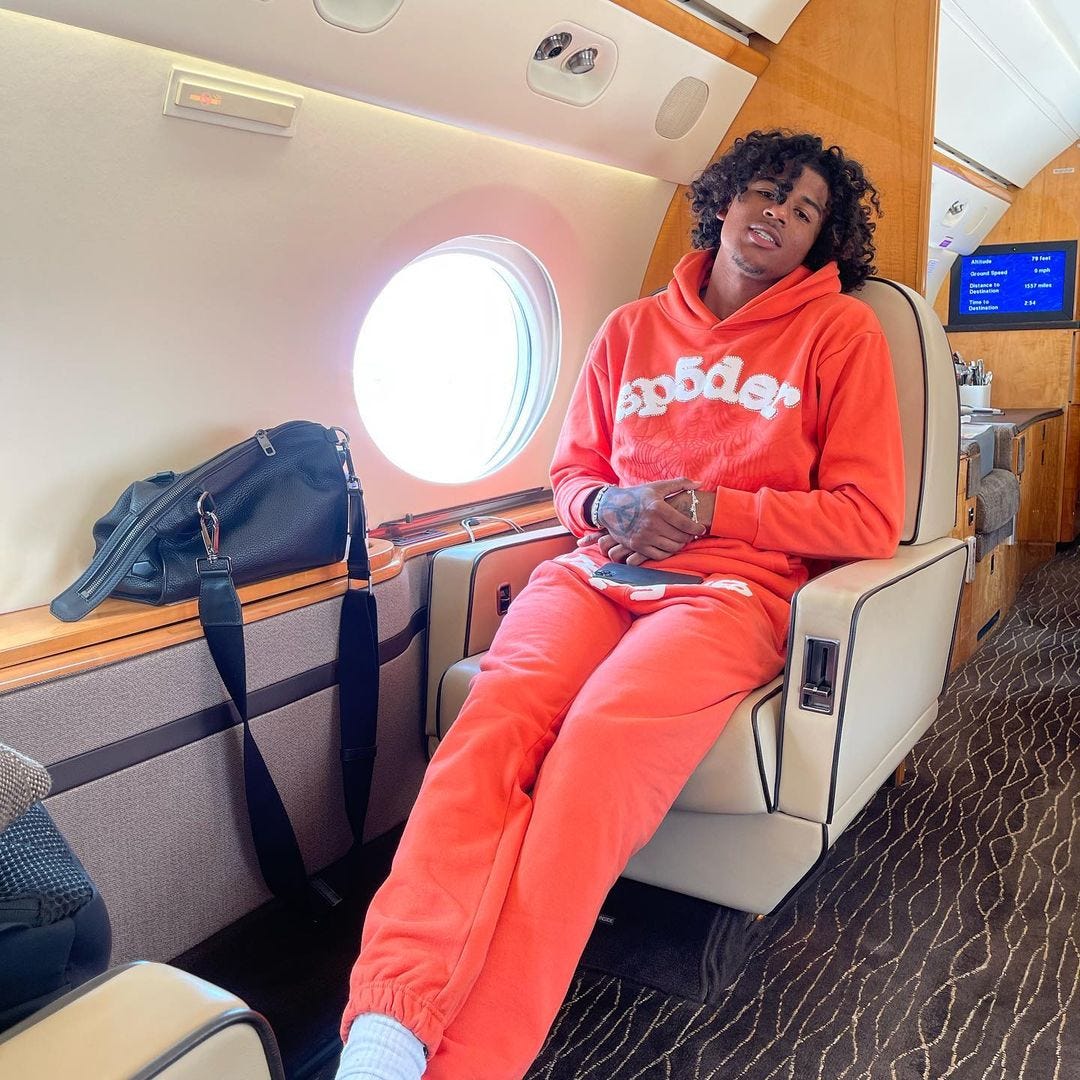 Wear it well: Jalen Green is known for his game day 'fits, but let's hear it for the travel day style, too! This matching sweat set? Very cool.
One way to look like you didn't just "throw on" sweats?
Make them match.
Extra points if you sport some bright colors. If you're still working from home, then your idea of men's fall outfits could very well look like this awhile longer.
Day 24: Hang onto summer in short sleeves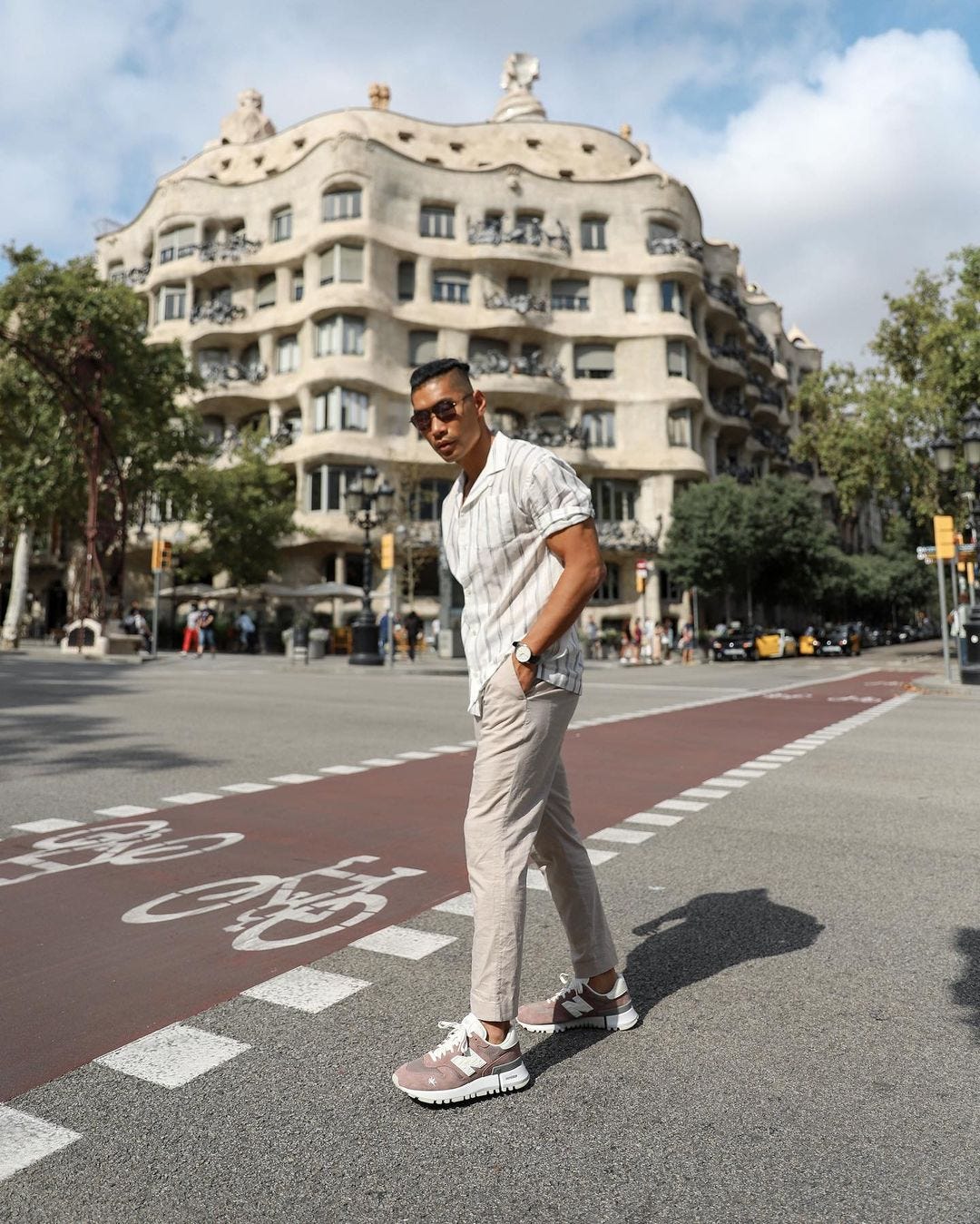 Wear it well: Just because summer is "over" doesn't mean the weather is going to cooperate with that idea. So on those warmer fall days break out your short sleeve shirts. It's not worth breaking a sweat to abide by the fall fashion "norms."
You'll look and feel cool, promise.
Day 25: Sport blue head-to-toe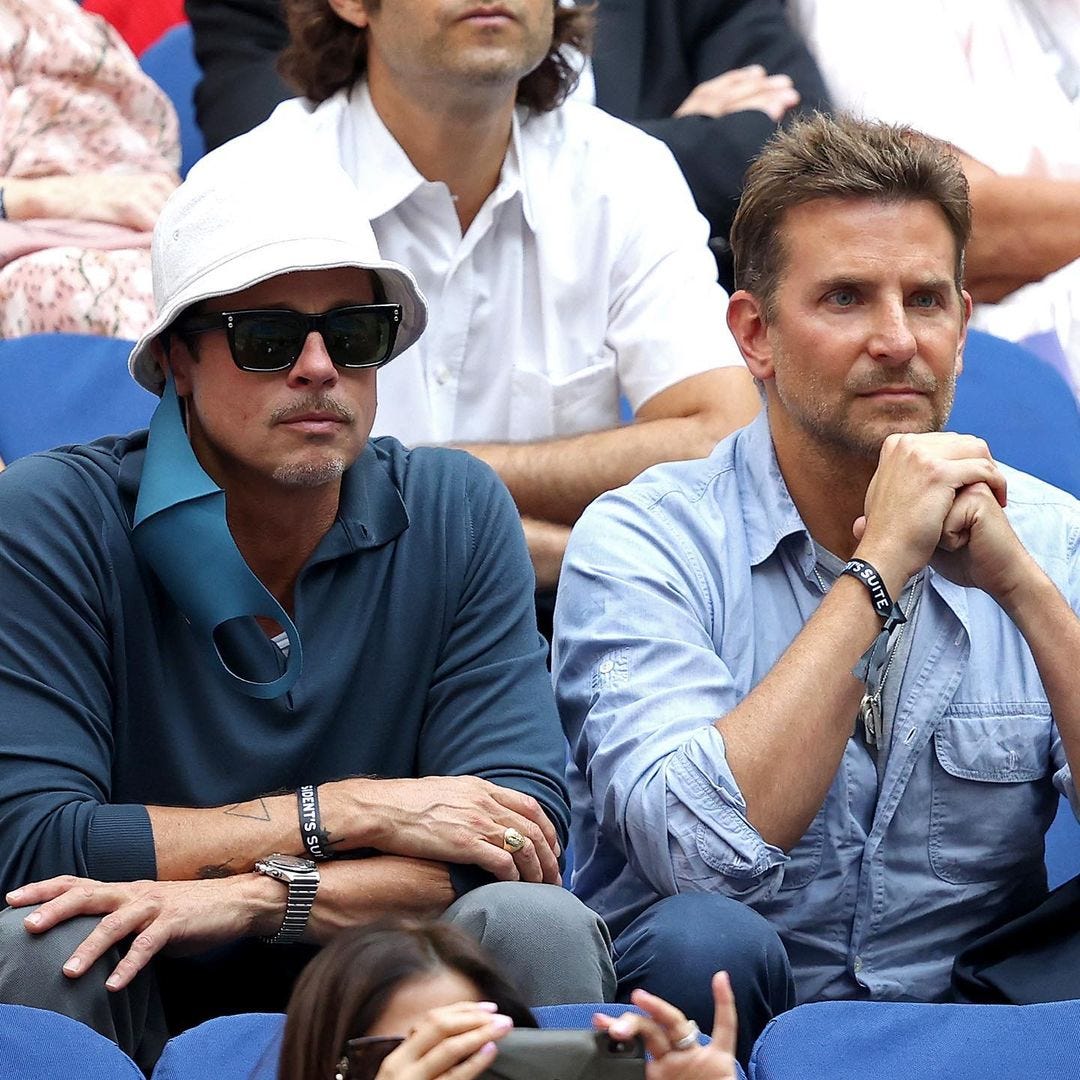 Wear it well: The US Open brings many celebrities dressed to the nines as spectators. You can see the excitement in the Brad's pictured above.
Good thing blue is everyone's color.
And okay, sure, Pitt and Cooper were wearing these looks at the end of summer, but you can absolutely use them as men's fall outfits inspiration.
Day 26: Wear black and brown together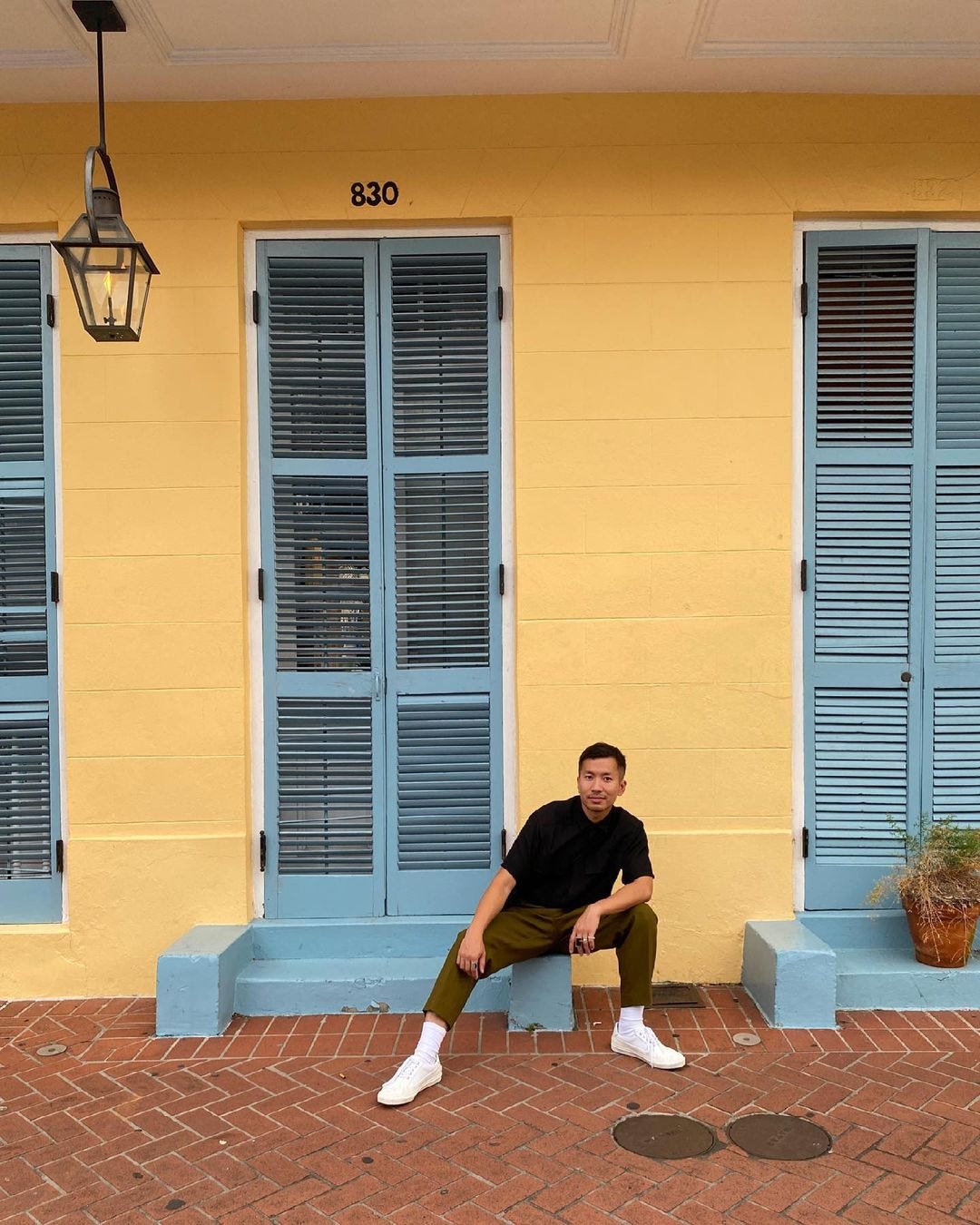 Wear it well: Somewhere down the line wearing black and brown together was deemed a fashion no-no.
I am here to say DO IT! I know the colors are in your closet, and I say wear them together.
Day 27: Switch up your accessories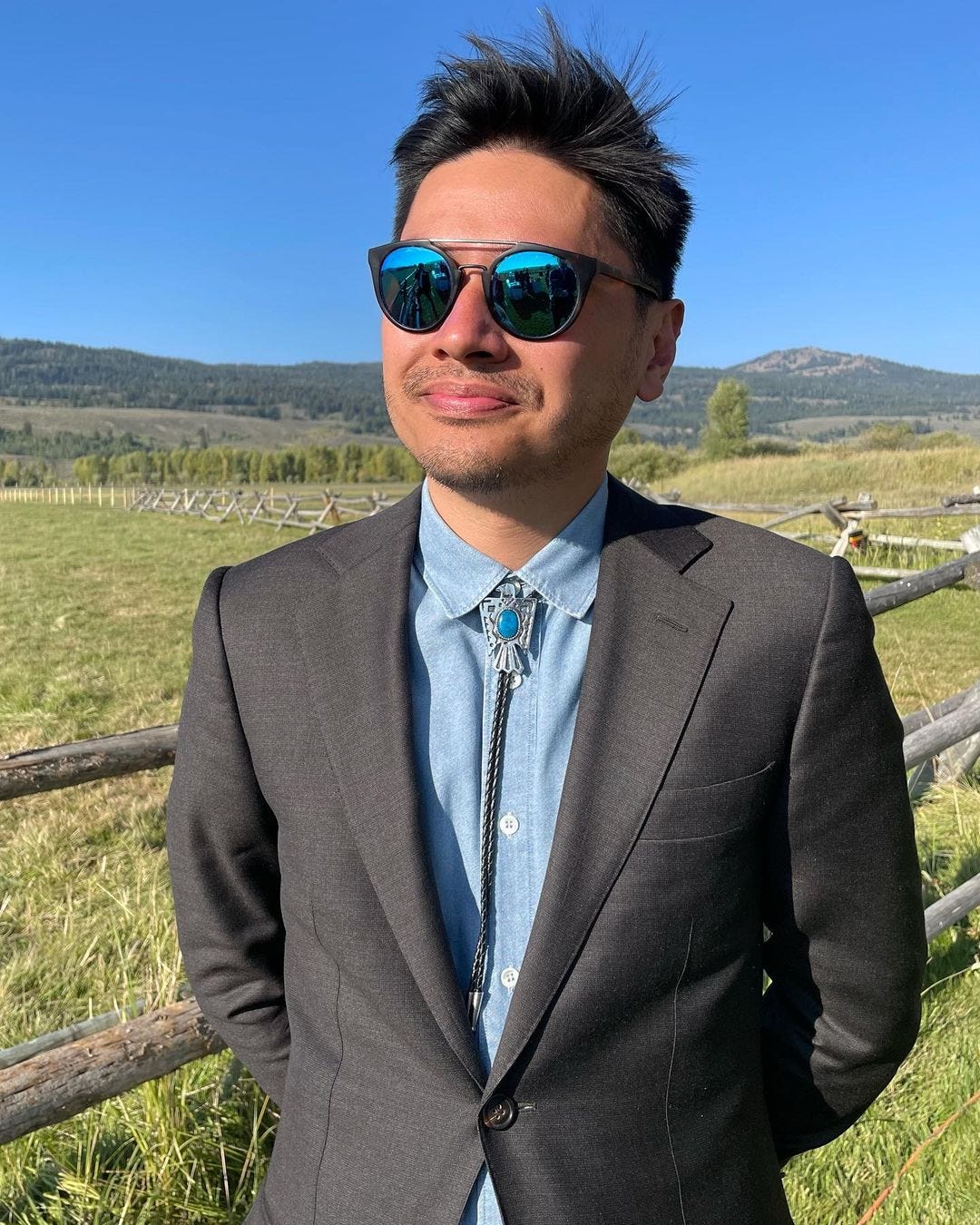 Wear it well: It's time to rethink your formalwear accessories for this year's men's fall outfits. If you're looking for cool dress up options for guys? Look no further.
Channel your inner John Wayne like ESPN's Pablo Torre, and try swapping your standard neckwear for a bolo tie instead.
Day 28: Mix prints and patterns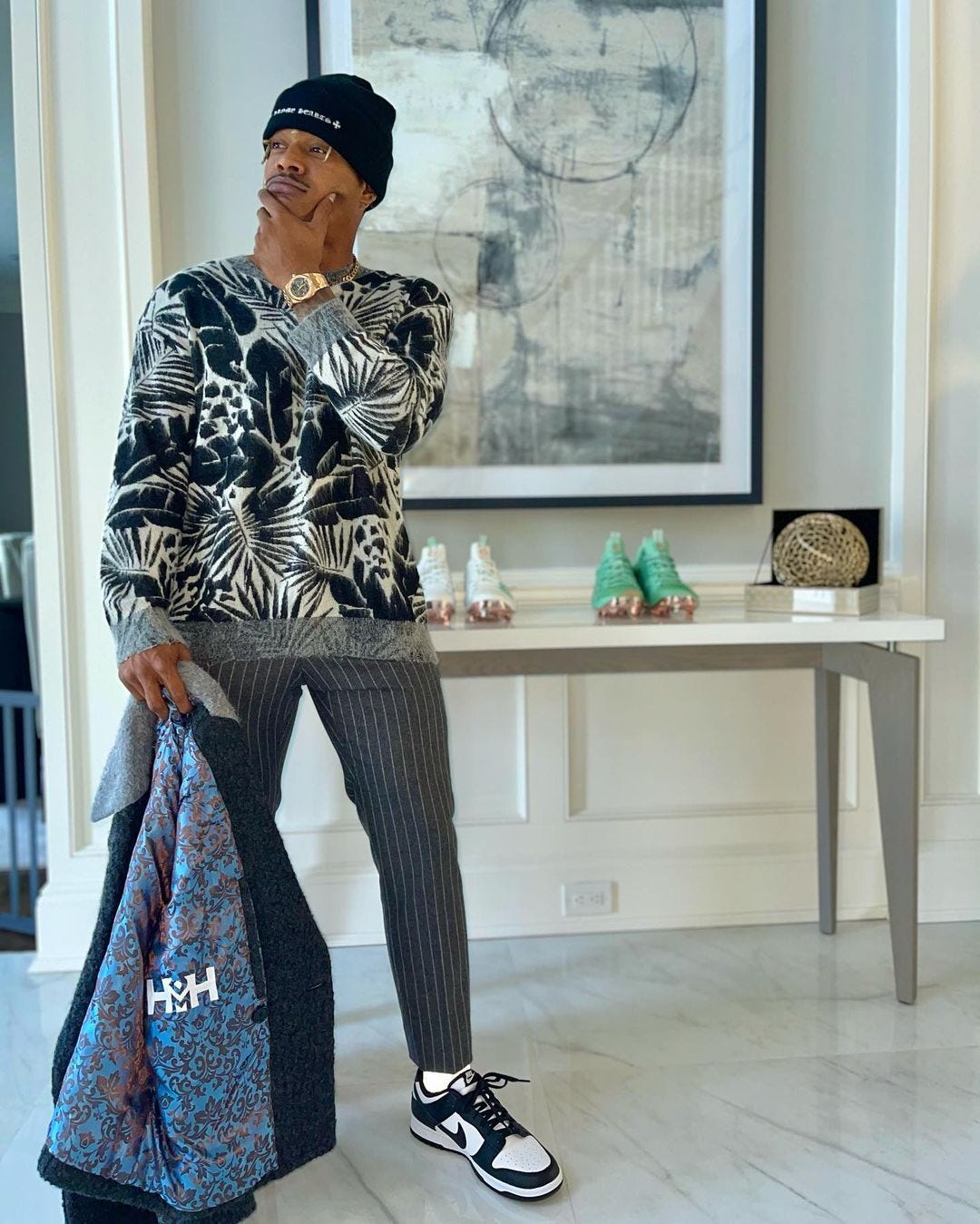 Wear it well: Baseball player Marcus Stroman is not afraid to stand out in a crowd.
And while you may not throw 93 MPH, you can too. Try pairing a patterned top with pinstripe pants. And yes, you can wear it all with sneakers if you want.
Start slow by keeping the color scheme simple, like Stroman's black and white above.
Day 29: Dress in fall colors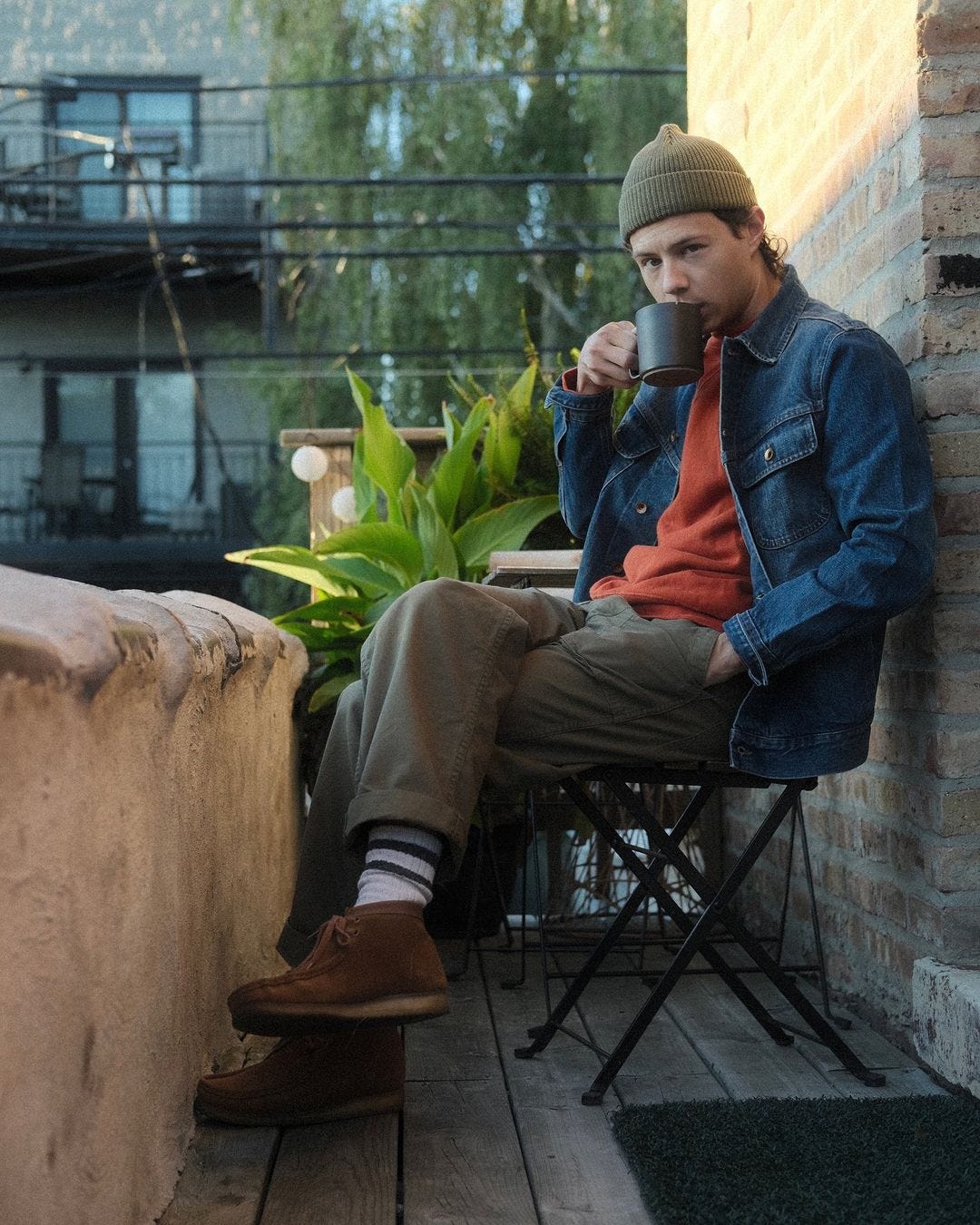 Wear it well: When we say "men's fall outfits," this is pretty much exactly what we're talking about.
Besides, it would not be fall if I didn't tell you to wear fall colors this season.
Think: Thanksgiving cornucopia when you are choosing the colors you should be adding to your fall wardrobe. If it's not on your Thanksgiving table spread, save the color for next season.
Day 30: Go with a high waist
Wear it well: Okay, okay, we've been ragging on Kevin Jonas, but truly, all three JoBros have been looking good lately.
He's certainly doing something with those high waisted pants. The flattering waistline has made its way to mens fashion, so jump on it and embrace it.