This Is The World's Most Perfect Casual Outfit for Guys
A 1-2 Style Punch
I saw this tweet from a friend and had to agree that, yes, this combo does make for the best outfit for men.
Wearing god's most perfect outfit: shorts and a long sleeve tee.

— Myles Tanzer (@mylestanzer) September 14, 2020
And while so many of us are still working from home, there's no better time to keep the party going on the bottom with shorts.
The ingredients for the perfect easy casual outfit for guys
Long-sleeve shirt
Shorts
Literally whatever else you want, you're already killing it.
Any long-sleeve top will do, so get creative! Add a long-sleeve pocket tee for a laid-back look. Or dress things up with a button down to look and feel a little extra put-together.
From there? The sky's the limit.
You could be comfy, cozy, and cool in a sweater or even a debonair turtleneck.
If the weather's especially warm, swap in a knit polo and soak up the Vitamin D outside as long as you can.
Check out six ways to wear the best easy casual outfit for men:
outfit #1
Sweater and Slip-ons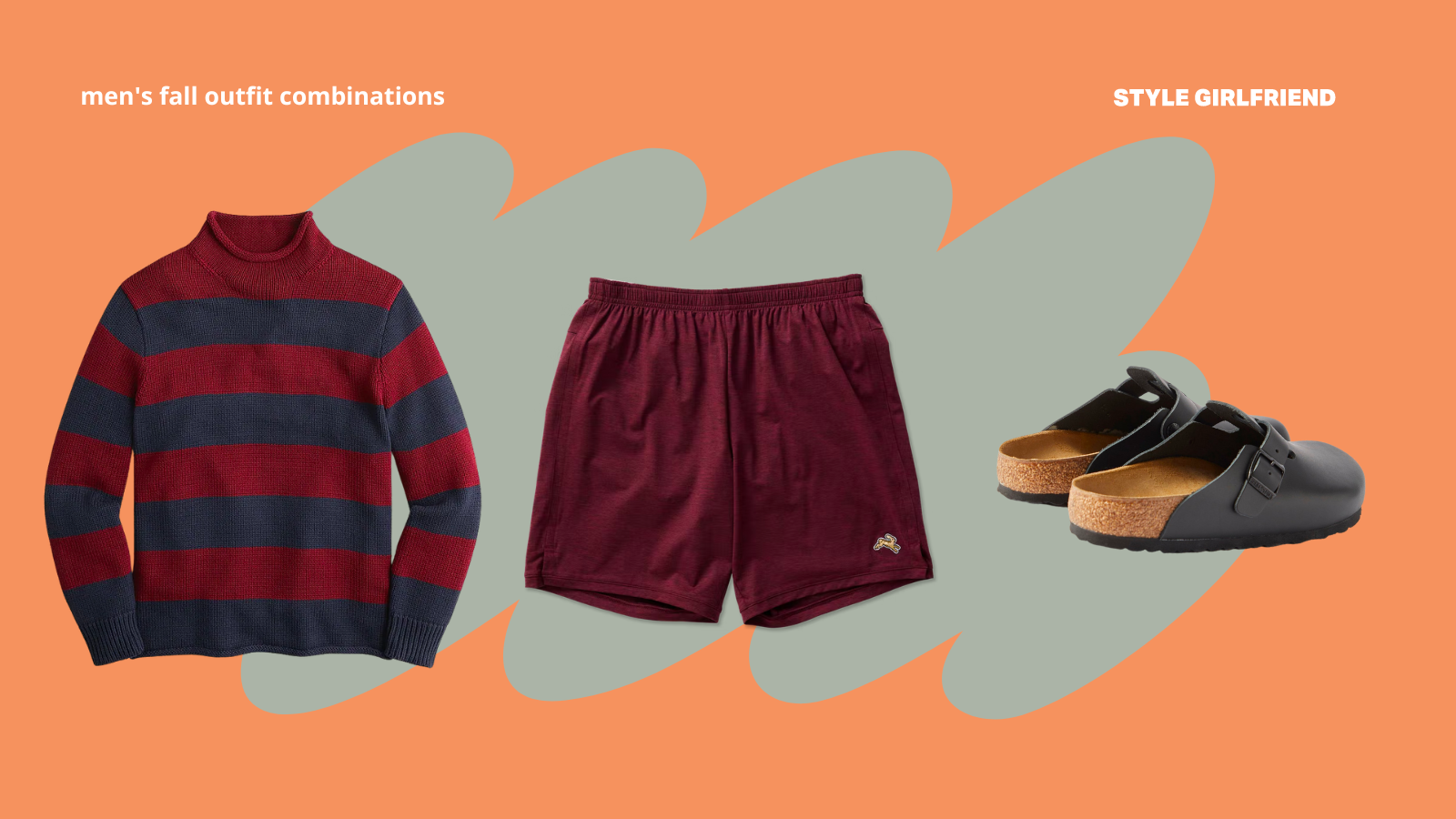 rollneck sweater: J.Crew | shorts: Tracksmith | clogs: Birkenstock
SG Says: Don't be afraid to pull out your turtleneck with shorts this fall!
It's the perfect mix of dressed up on top and getting your yaya's out on the bottom.
With luxe leather slip-ons, this high-low mix just works.
outfit #2
Athleisure and Suede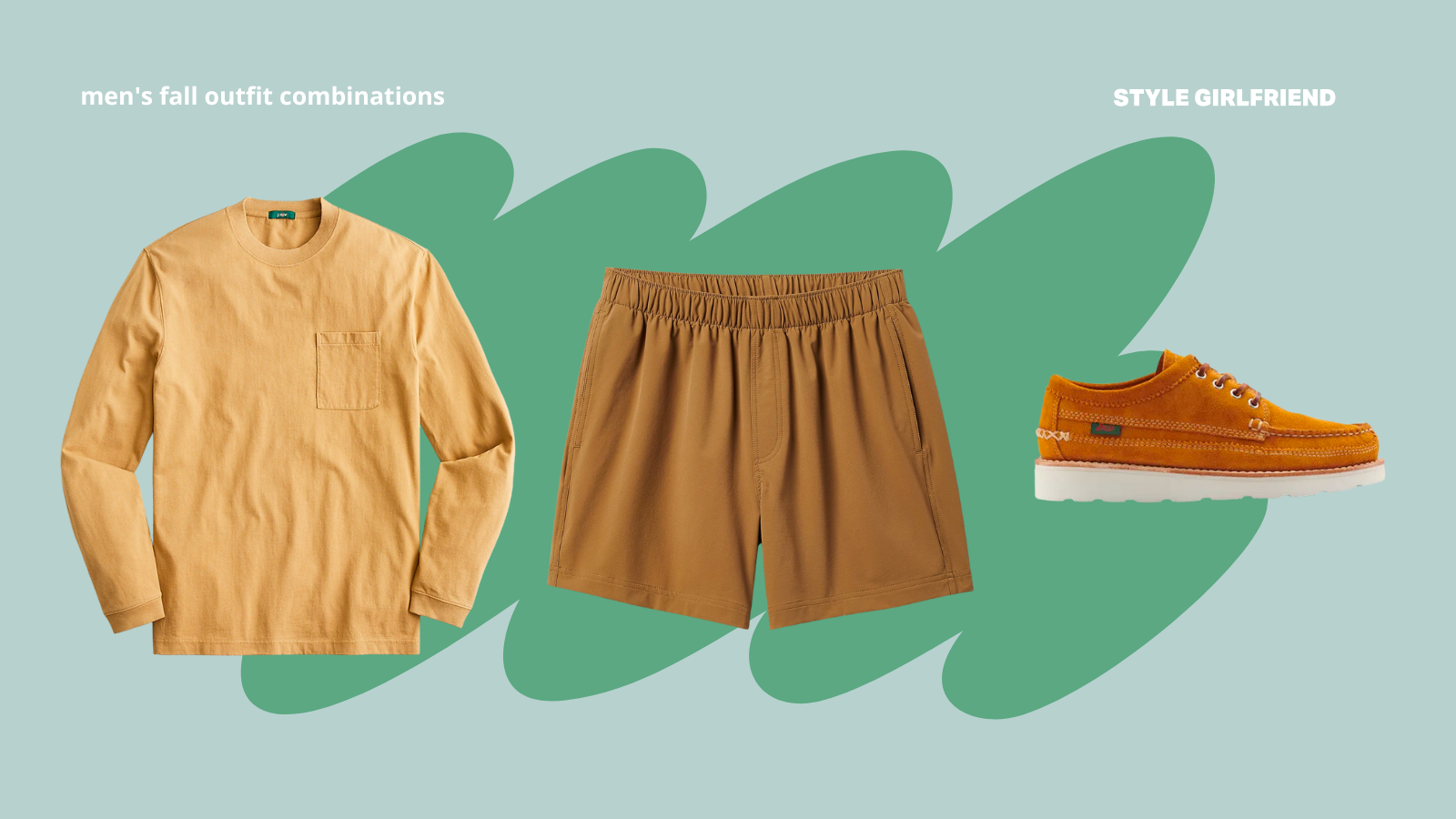 shirt: J.Crew | shorts: Olivers Apparel | shoes: G.H. Bass
SG Says: We love a monochromatic look here at SG HQ. This outfit takes tones of yellow and orange for a fit that feels like fall with a capital "F."
Add a trucker jacket over the long sleeve shirt if it gets chilly.
outfit #3
Hikingcore
shorts: Banks Journal | jacket: Howler Brothers | trail sneakers: Allbirds
SG Says: Our team is obsessed with this rich marigold-colored fleece from Howler Brothers. The price is right (just $125!) and works well as a standalone layer, or under a thicker coat once the temperature really drops.
With fun, printed shorts and a wool runner, you can take on the day knowing you'll look fashionably respectable on Zoom and IRL.
The shorts are Banks Journal, a favorite of Chris Pine, and here at SG HQ, we're nothing if not a Chris Pine style fan account.
outfit #4
City Slicker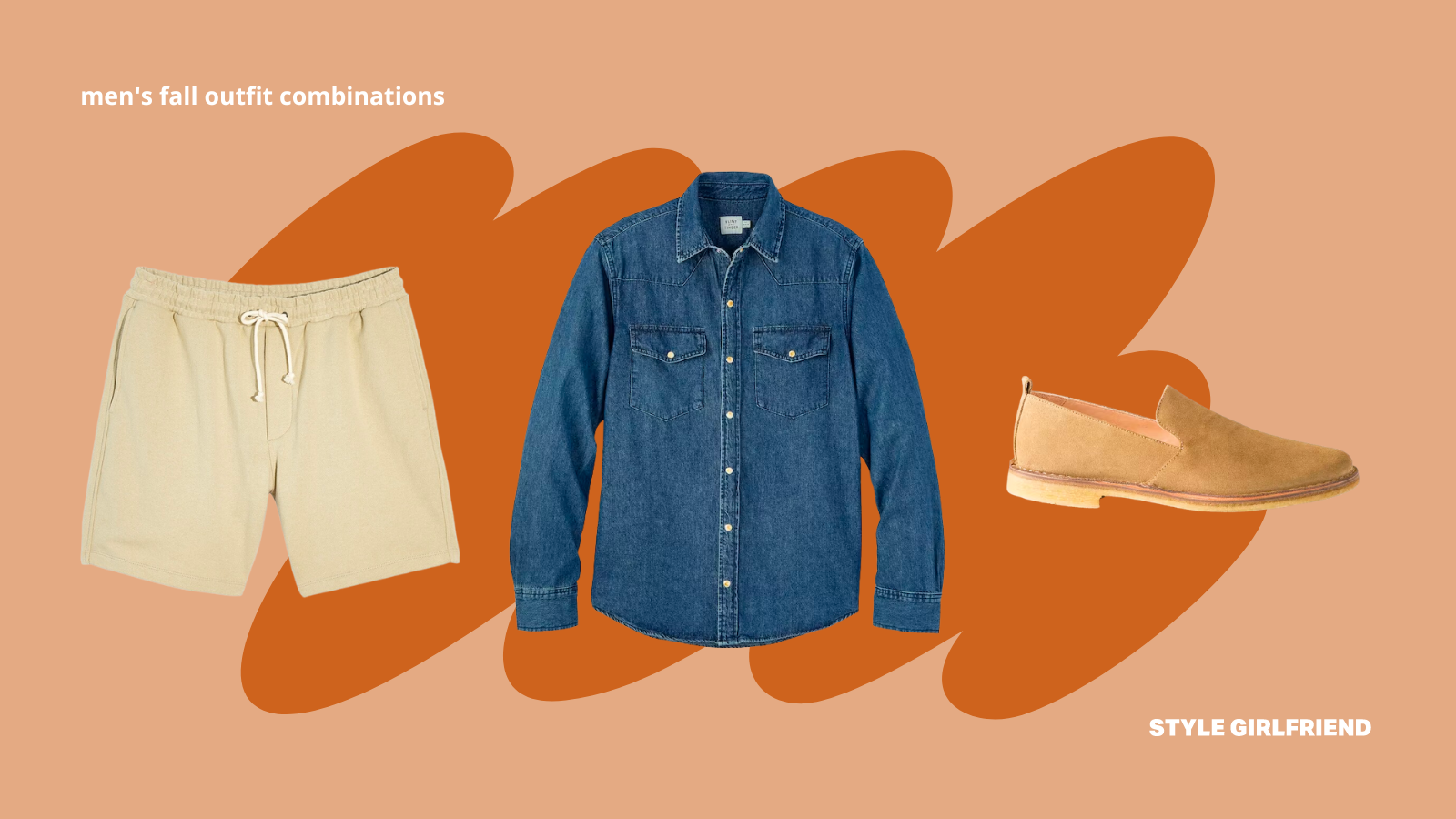 shorts: Madewell | shirt: Flint and Tinder | slip-on loafers: Astorflex
SG Says: It should go without saying, but a denim shirt would look good with all of these outfits.
Pairing it up here with easy-breezy drawstring shorts and leather loafers with crepe rubber soles feels like quintessential cool casual fall style.
outfit #5
Dressy Casual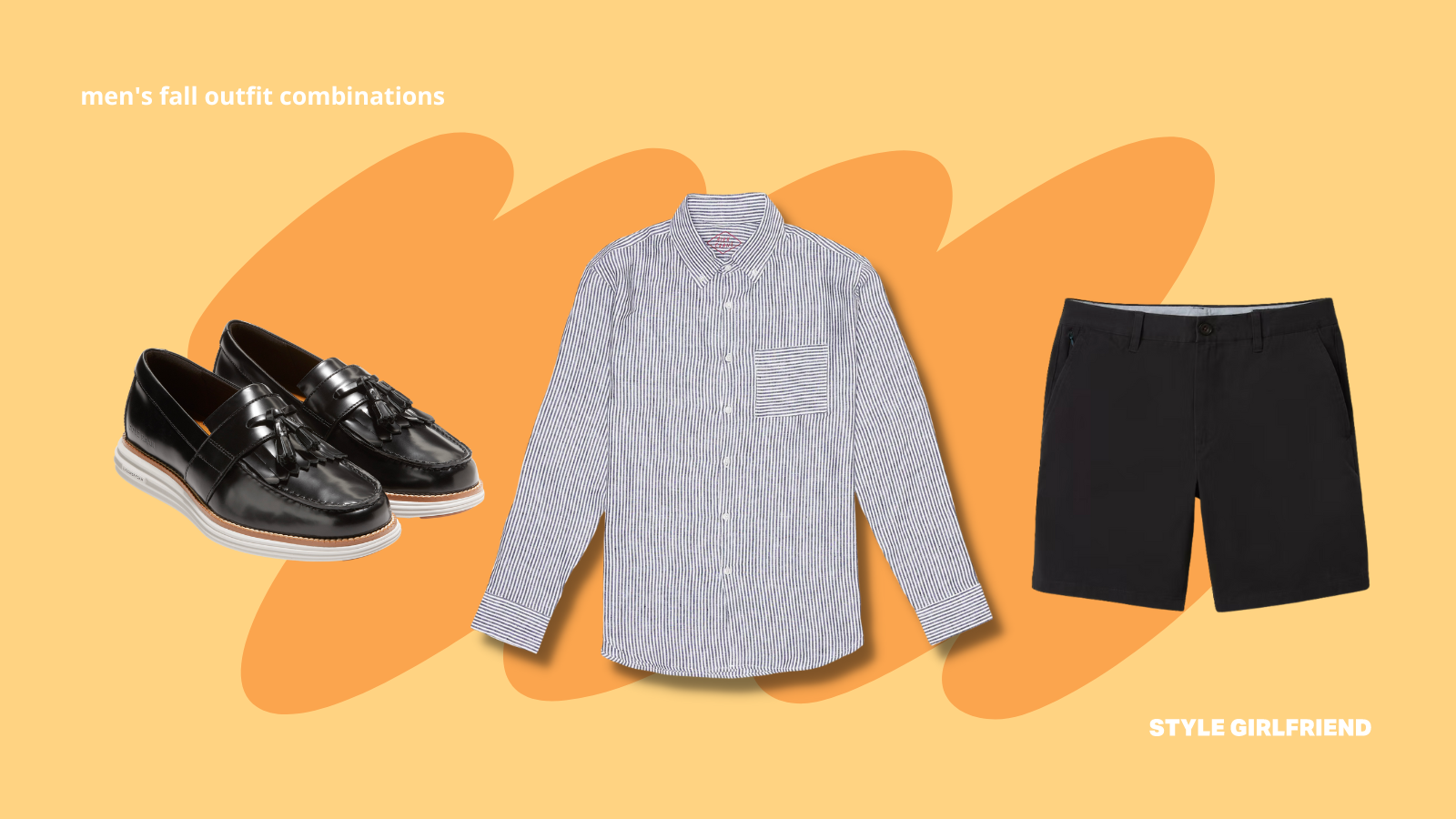 shoes: Cole Haan | linen shirt: Alex Crane | shorts: Bonobos
SG Says: Easy. Breezy. Done.
Sure, you could go with sneakers here, but the loafers give you an extra trendy edge.
outfit #6
hoodie and shorts outfit
shorts: Patagonia | hoodie sweatshirt: Flint and Tinder | sneakers: Oliver Cabell
SG Says: Swim trunks, when leaves are falling off the trees, you might ask? Yes!
These are Patagonia Baggies, a truly iconic pair of shorts that you should feel free to wear…well, nearly all year round.
A structured hoodie sweatshirt and sneakers with a throwback vibe makes for an easy way to round out this outfit, but you could also go with a lightweight button-up shirt and socks with sandals for footwear if that's your thing.