Men's Wardrobe Essentials for Your 30s
Making the Dirty 30 look good
Look your best at every age. In this guide, find men's wardrobe essentials for your 30s. And check out the wardrobe must-haves for your 20s, 40s, and 50s.
---
In your thirties, you're better acquainted with your personal style. For the most part, you know what you like and what looks good on you. You also know what you don't like. Trends that have come and gone that you decided to skip. Colors that make you look blah.
You're also are further along in your career. That means, different wardrobe needs. It also generally means more disposable income to spend on nicer things.
This list of men's wardrobe essentials in your 30s isn't comprehensive. You'll still need nice jeans, a good pair of lace-up boots, a warm winter jacket.
Instead, consider this list a benchmark of items every man ought to add to his wardrobe during this decade.
---
Below, check out a list of 6 men's wardrobe essentials for your 30s:
1.
Charcoal Suit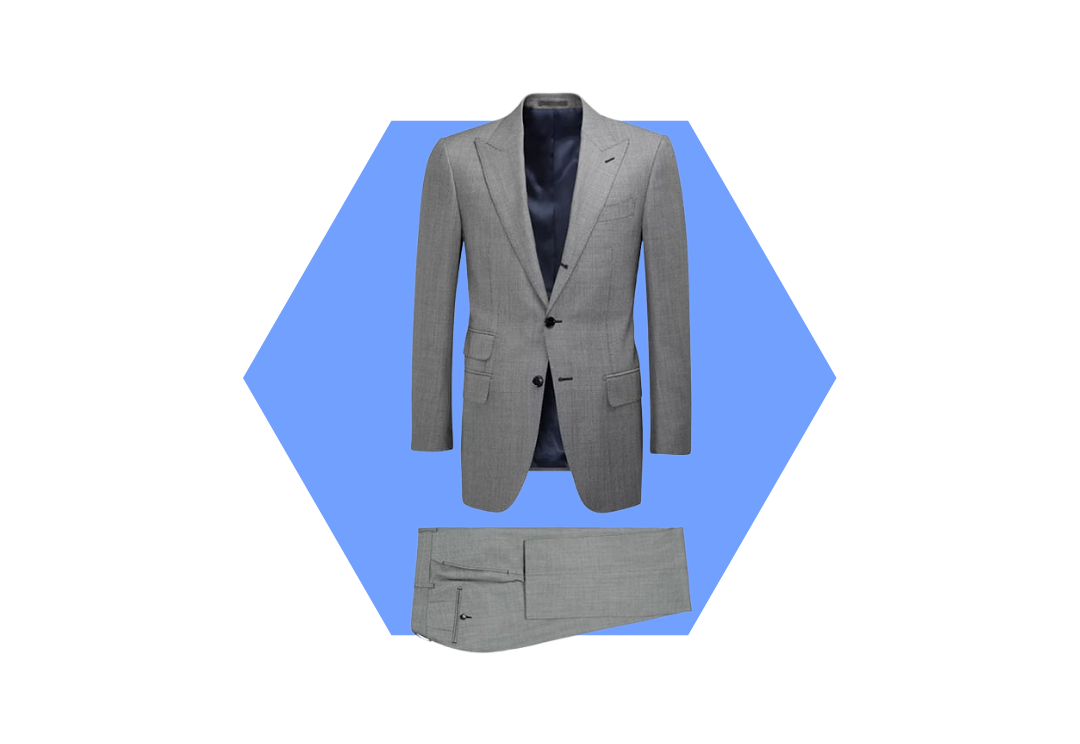 When you were applying for jobs, you were new to the industry and your interview attire reflected your junior status. By the time thirty comes knocking, you've gained ten years (!!) of experience.
At this stage, plenty of jobs you'll want will require you to look the part. At least every so often.
The tl;dr? You've gotta have a suit.
Even if you don't wear suits every day to work (especially right now, duh), events will come up where a suit is necessary.
Outside of work, you've likely hit a point where almost every other weekend there's a friend or family member's wedding to attend.
For these events, a suit is a must.
And a good charcoal suit will look just as sharp in that performance review with your SVP as on the dance floor when you're cutting a rug at your cousin's nuptials.
>>MORE: The Guys' Grooming Guide in your 30s
Charcoal suits have a softness that pairs well with black as well as brown leathers and also looks great with any shirt/tie combination you throw at it.
Also? Charcoal is dark enough to convey the importance of an event, but can be lightened up by what you wear with it to be daytime appropriate, too.
Look for a suit made from a wool "fresco." Wool fresco is a wool with tightly twisted yarns that allow them to have an open weave pattern, making the material more durable as well as more breathable.
To the touch, some wool frescos are going to see a bit coarser than other types of suiting fabrics – this is what you want. It allows the fabric to breathe and more easily wick moisture away.
A wool fresco suit will last much longer than very soft, silk wool suits and is less susceptible to crotch blowouts in the pants.
// Shop our picks //
2. Brown Dress Shoes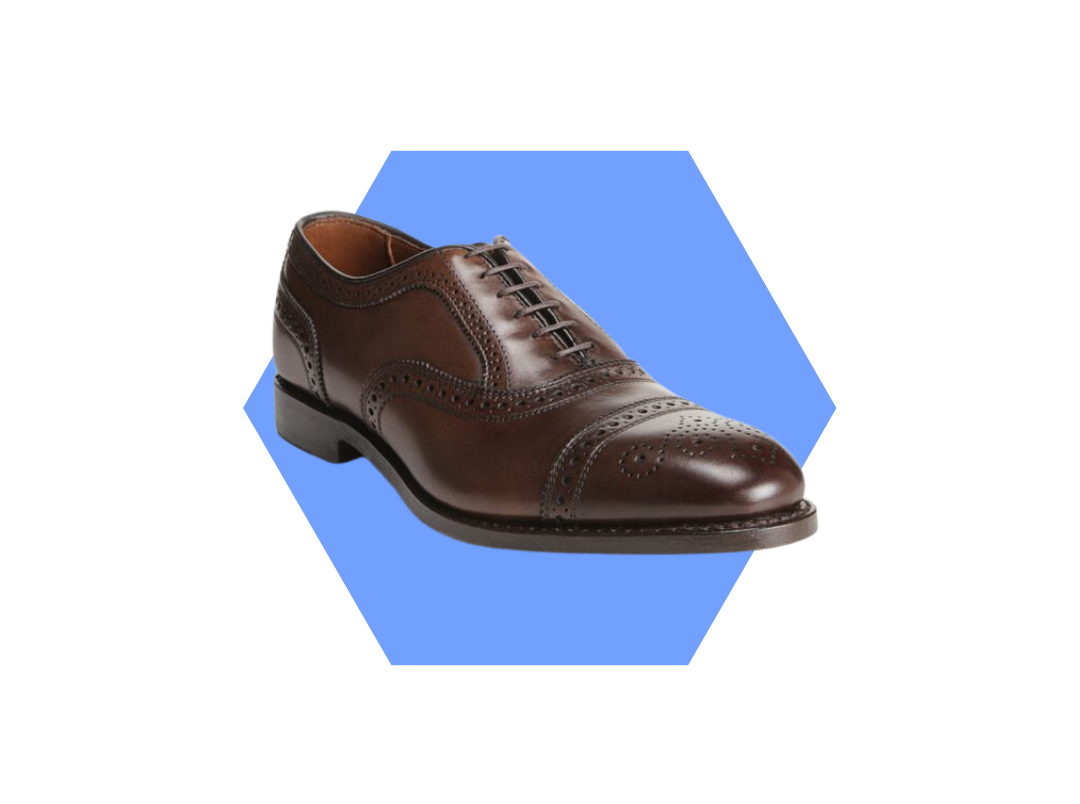 Once you have the suit, you need to get the right pair of shoes.
Brown cap toe dress shoes are a versatile choice that will look great dressed up or down. Cap toe dress shoes get their name from the simple stitch across the toe box, giving a cap finish to the shoe. The cap can be done with a simple stitch or with a punch-out pattern called broguing, like the style above.
Look for a pair with a natural, rounded toe shape for the most versatility. Toes that are too angular don't pair well with more casual looks.
The right brown dress shoe looks just as good with jeans and an oxford shirt as it does with a suit.
What to look for in a brown dress shoe
Look for a shoe made from full grain leather. Full grain leather is leather made from the top-most layer of the animal hide, just below the hair. It's the most durable part of the hide.
Minor nicks can be buffed and polished out of full grain leathers. Most quality shoe makers will use calfskin uppers on their dress shoes to give a supple feel but also able to take a beating.
As for the shade, dark brown is the way to go if you're going to have just one pair. Like black, a dark brown will maintain a professional feel with a charcoal suit, but the softness of brown pairs better with denim or chinos than black, making it a more versatile shade.
After the upper, look for a quality outsole in your dress shoes.
The outsole determines much of the overall comfort of a shoe as well as its lifespan. There are a few ways to attach an outsole to the upper, but the tried and true method is a Goodyear welt.
>>MORE: The Guys' Home Guide in your 30s
Goodyear-welted shoes have a strip of leather, rubber, or plaster sewn around the base of the uppers. This piece is the welt. The outsole is then stitched to the welt. The beauty of a Goodyear welt is, in addition to being more secure than just glue, it allows the sole to be replaced.
Replacing the sole of a shoe – as opposed to replacing the shoe itself – saves you money and the hassle of constantly breaking in new shoes. With proper care, a pair of Goodyear-welted shoe can last decades before they need to be replaced.
// Shop our picks //
---
The ultimate men's dress shoe breakdown
---
3.
Stylish Swim Trunks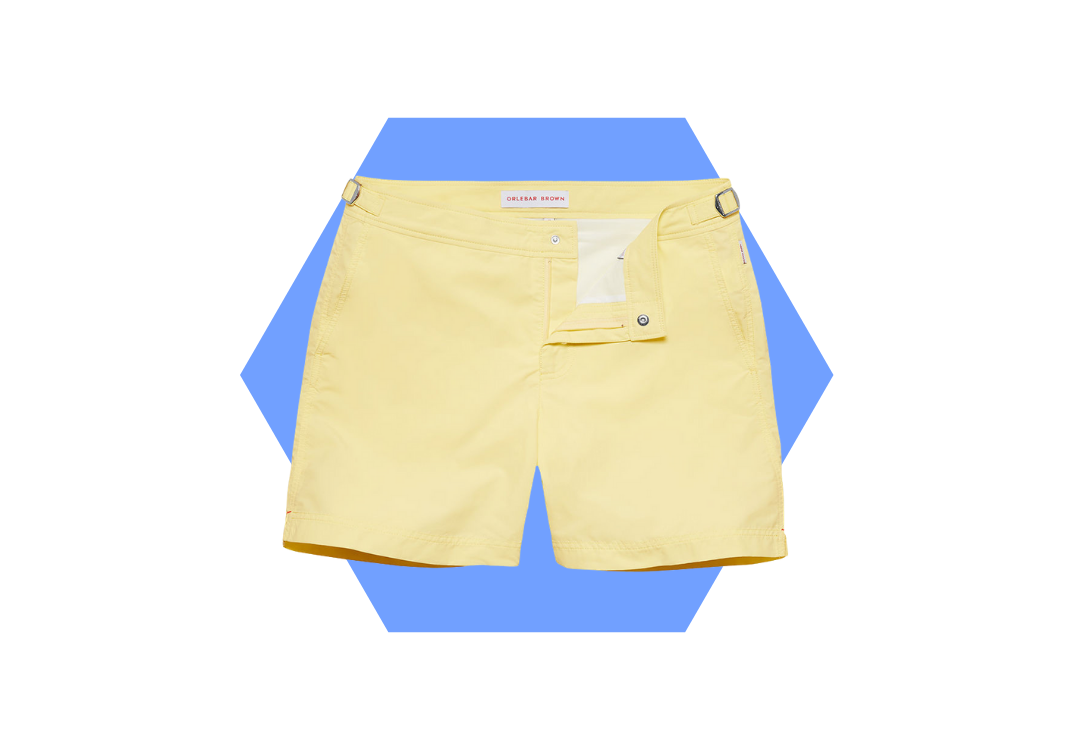 A simple pair of well-fitting swim trunks is something every guy should have by the time he's thirty. Few things are sadder than going to the beach and seeing a grown man in a pair of board shorts with a crazy print.
Thankfully, there's plenty of middle ground between uber-youthful trunks and a Speedo. 
As a rule of thumb, swim trunks should hit the top of the knee and above. Anything longer and you'll look like you decided to take a quick dip after a rousing game of pick-up basketball.
When it comes to pattern and color, less is more.
A classic black, blue, or red looks great on everyone. As for style, more and more brands are making swim trunks that resemble shorts in cuts that are more flattering and mature than your run-of-the-mill boardshort. Features like a zippered fly and side-tabs add nice sartorial details.
// Shop our picks //
4.
Good Luggage
Really good luggage is an absolute must in your thirties. As you progress in your career, you may be required to travel for work, and that Nike duffel bag you got playing club rugby in college isn't going to cut it.
TSA rules have essentially broken the world of luggage into two categories: checked bags and carry-ons.
It's good to have one of each.
Any bag that can carry more than that a long weekend's worth of essentials will likely need to be checked.
There's no need to show up to the airport with a trolley full of steam trunks. If you can, get the larger version of your roller for your checked luggage option (Women like a guy that pays attention to the small details!).
Lastly, remember that durability is key and you'll get what you pay for. Spending a more for a bag with sturdier wheels and a thicker exterior will allow your luggage to travel with you longer.
// Shop our picks //
5. A perfect-fitting grey crewneck sweatshirt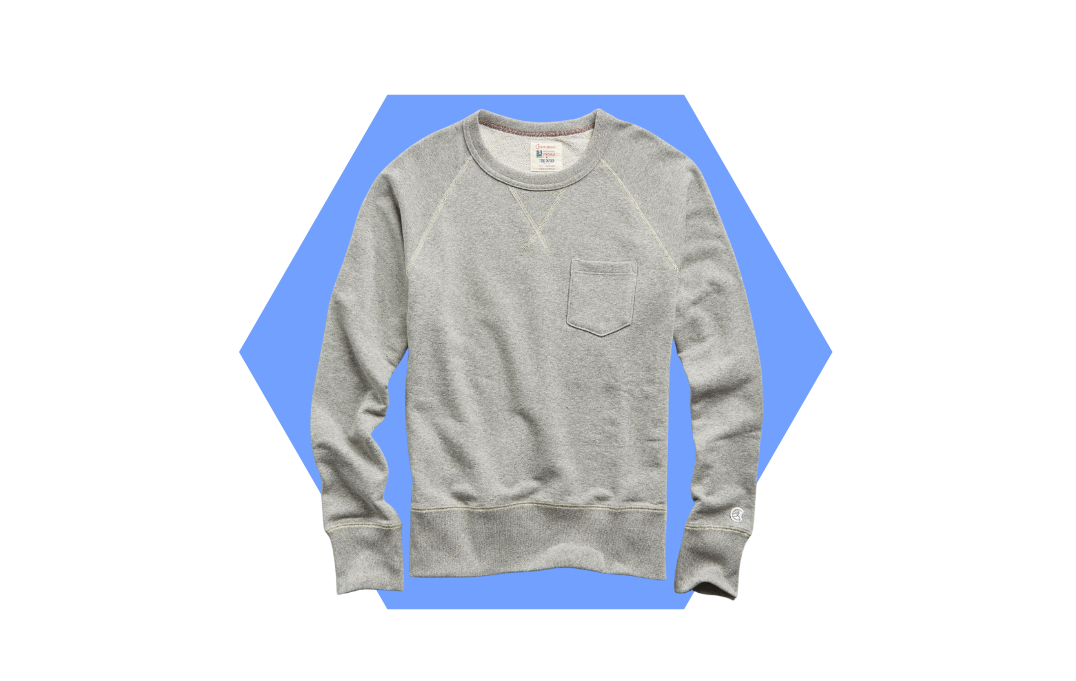 Yes, off-duty clothes are important, too!
A solid grey, crewneck sweatshirt may seem simple. You may even have one or two in your closet already!
But do they look stylish? Are they fitted to your body? Does wearing yours make you feel like a million bucks? If not, you haven't yet found your grey sweatshirt wardrobe essential.
Here's the thing. A sweatshirt that is well-constructed from quality materials, and cut in a flattering way probably means you're going to have to spend more than you're used to on sweats. Think of it as an investment in your off-duty style.
Team SG favors Todd Snyder's sweatshirts, but we've included a few more below so you've got options.
// Shop our picks //
6.
A Stylish Key Fob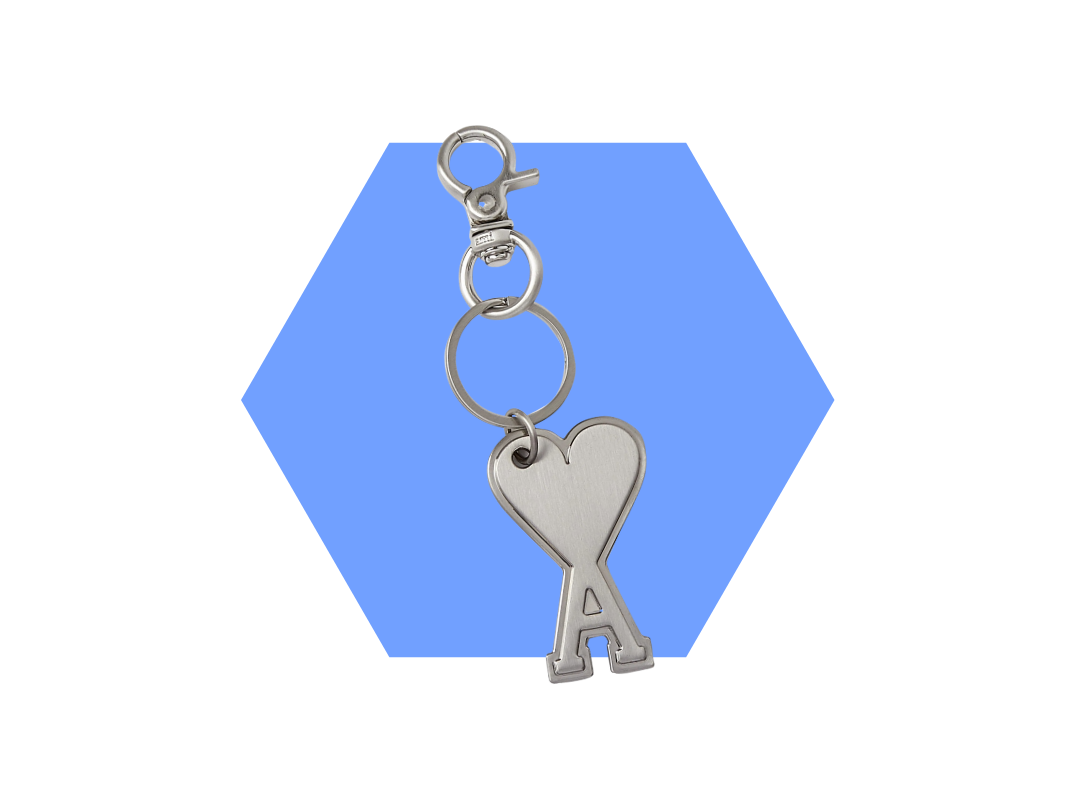 With age comes responsibility. With responsibility comes keys.
You'll pick up keys for everything, from your office to your home or apartment to your gym locker.
As with everything in menswear, the devil's in the details. A nice key chain (or fob) will keep you organized without making you look like a janitor.
A simple leather lanyard is a great option that will help keep your keys together and easy to find. Small touches, like embossing your initials in the leather, are both stylish and useful should you lose them.
// Shop our picks //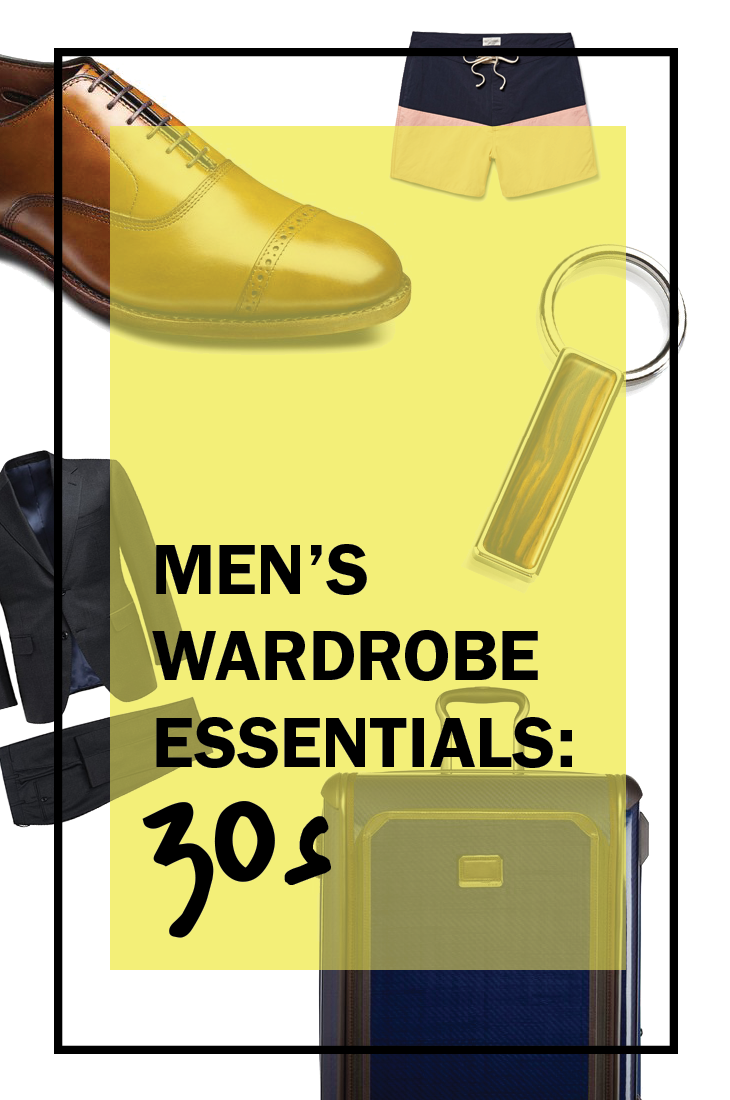 Not into shopping?
SG can help!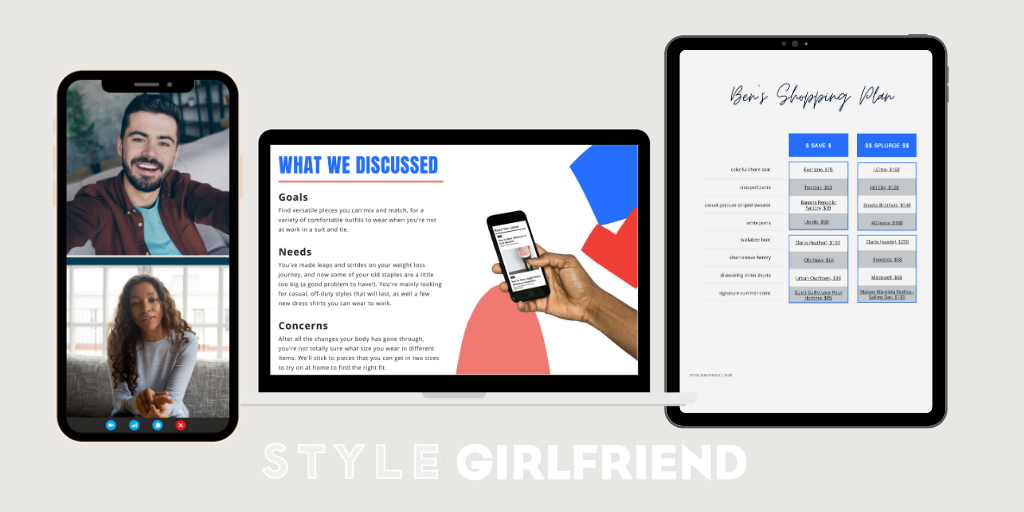 We'll create a personalized shopping plan for you that will save you time, energy, and probably money, too.
Ready to seriously improve your closet and your confidence? Give us a shout.