4 Ways to Wear Adidas Samba Sneakers
They're back. For good.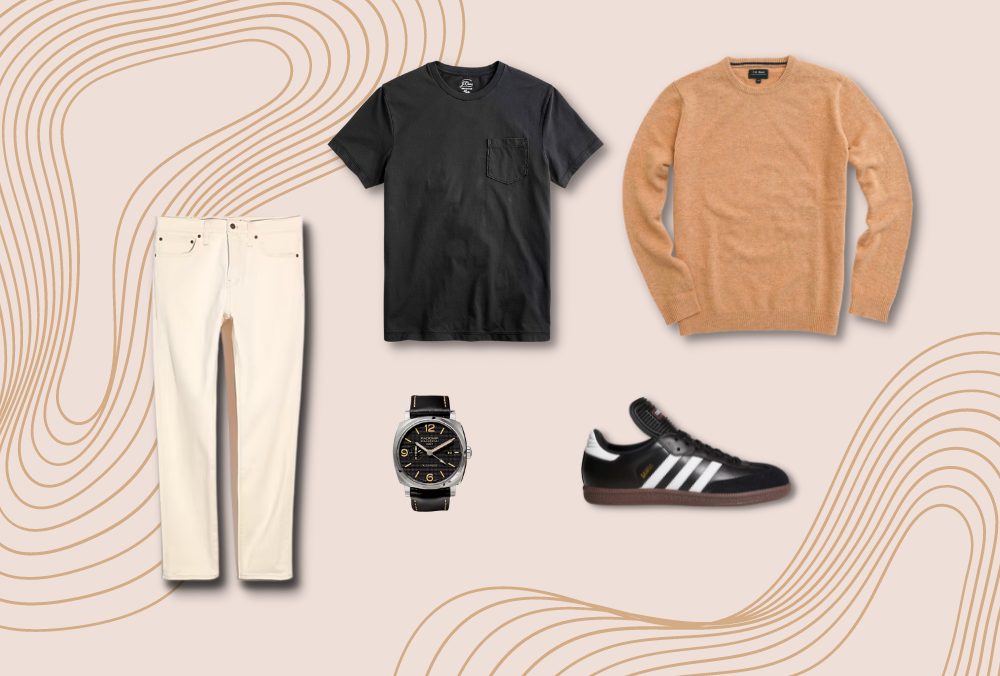 The Adidas Samba Classic sneakers are like the joggers of 2023.
They've been back in fashion long enough to warrant a place in even the most trend-averse man's closet.
So, if you've been wondering about how to wear the iconic Samba sneakers as an adult, read on.
Shop Adidas Samba classic sneakers: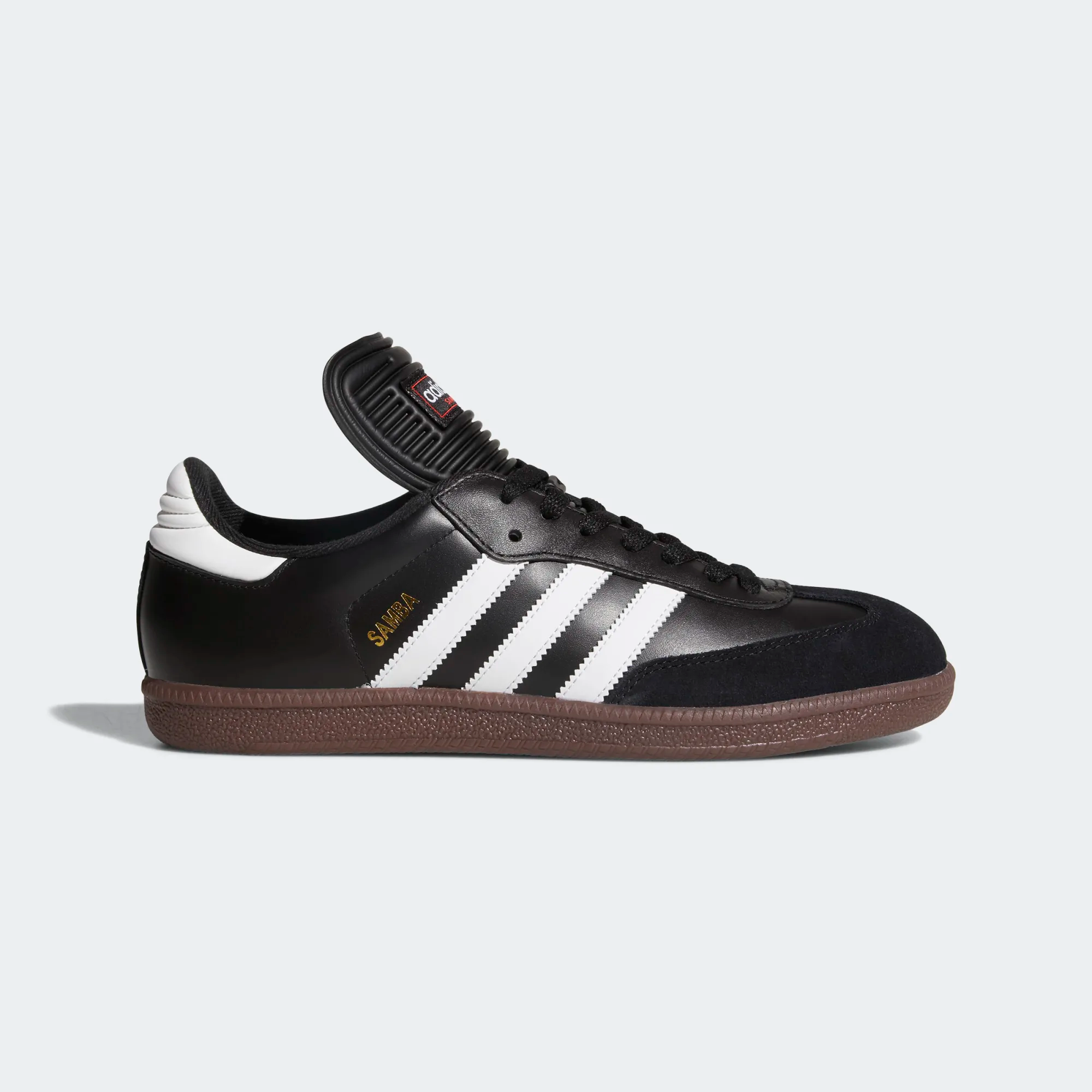 How to wear Adidas Samba sneakers:
This shoe has a slimmer profile, so it's best to opt for pants that hug closer to your body.
Not saying you should rock skinny jeans, but this is not the time to go for the big pants trend.
Instead, pants with a slight crop, or jeans you can cuff, make for good options to show off these stylish sneakers.
And, of course, shorts when the weather calls for them!
Celebrities wearing Samba sneakers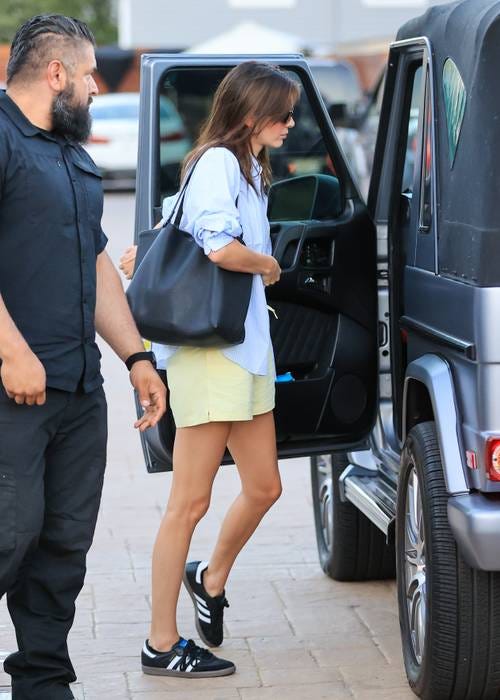 Check out 4 #SGapproved Samba outfits for men:
Smart Casual Sneaker Look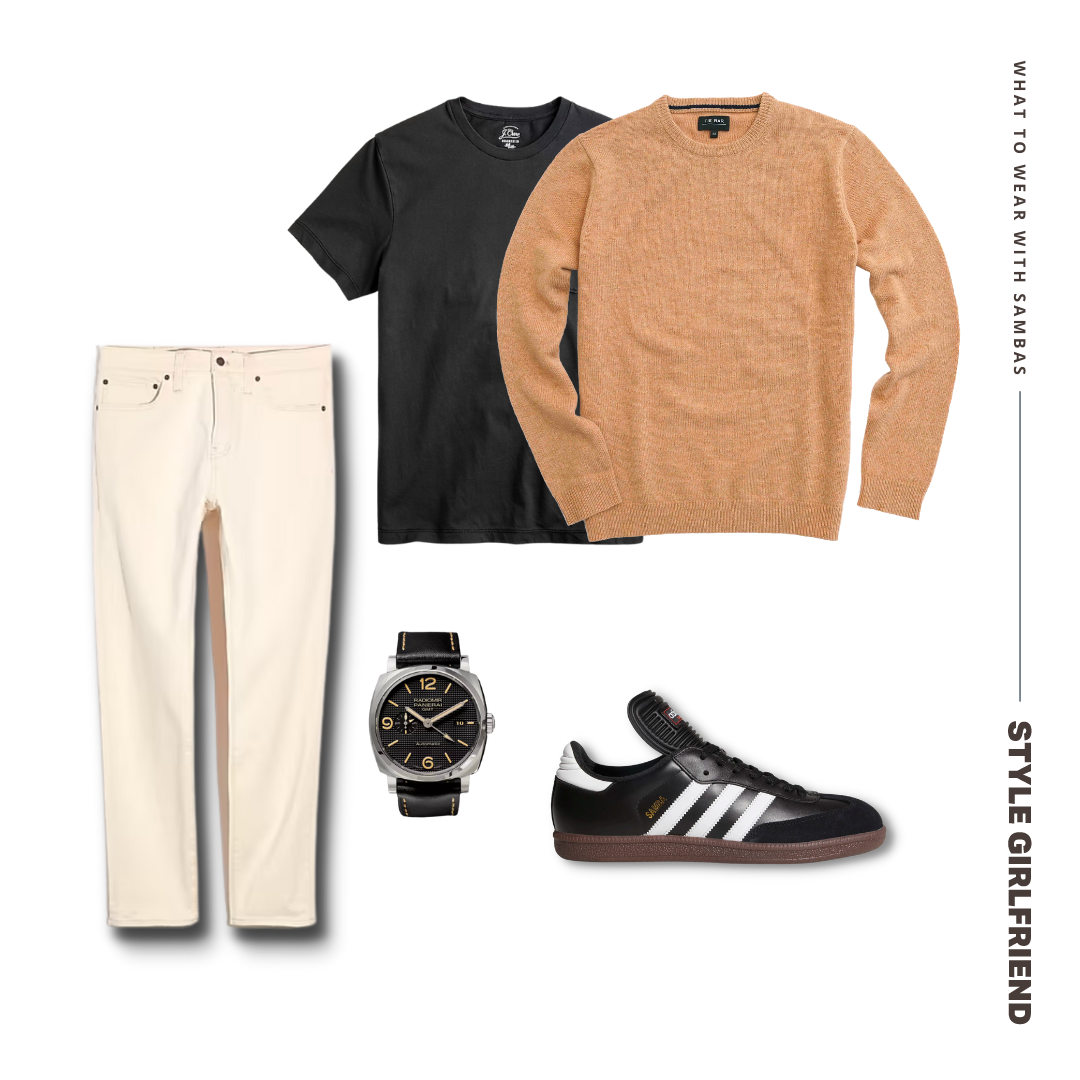 The Look: Office-ready neutrals
SG Says: Class up your Sambas with off-white jeans and a sleekly sophisticated sweater.
You could wear this to the office or a casual date night.
Shop the outfit:
Casual in Camo
The Look: Weekend casual
SG Says: A statement-y top layer is an easy way to pull an otherwise basic outfit together.
The jeans and hoodie on its own? Totally fine.
But with the camo utility jacket on top? It's a vibe.
Shop the outfit:
Samba Sneakers with Shorts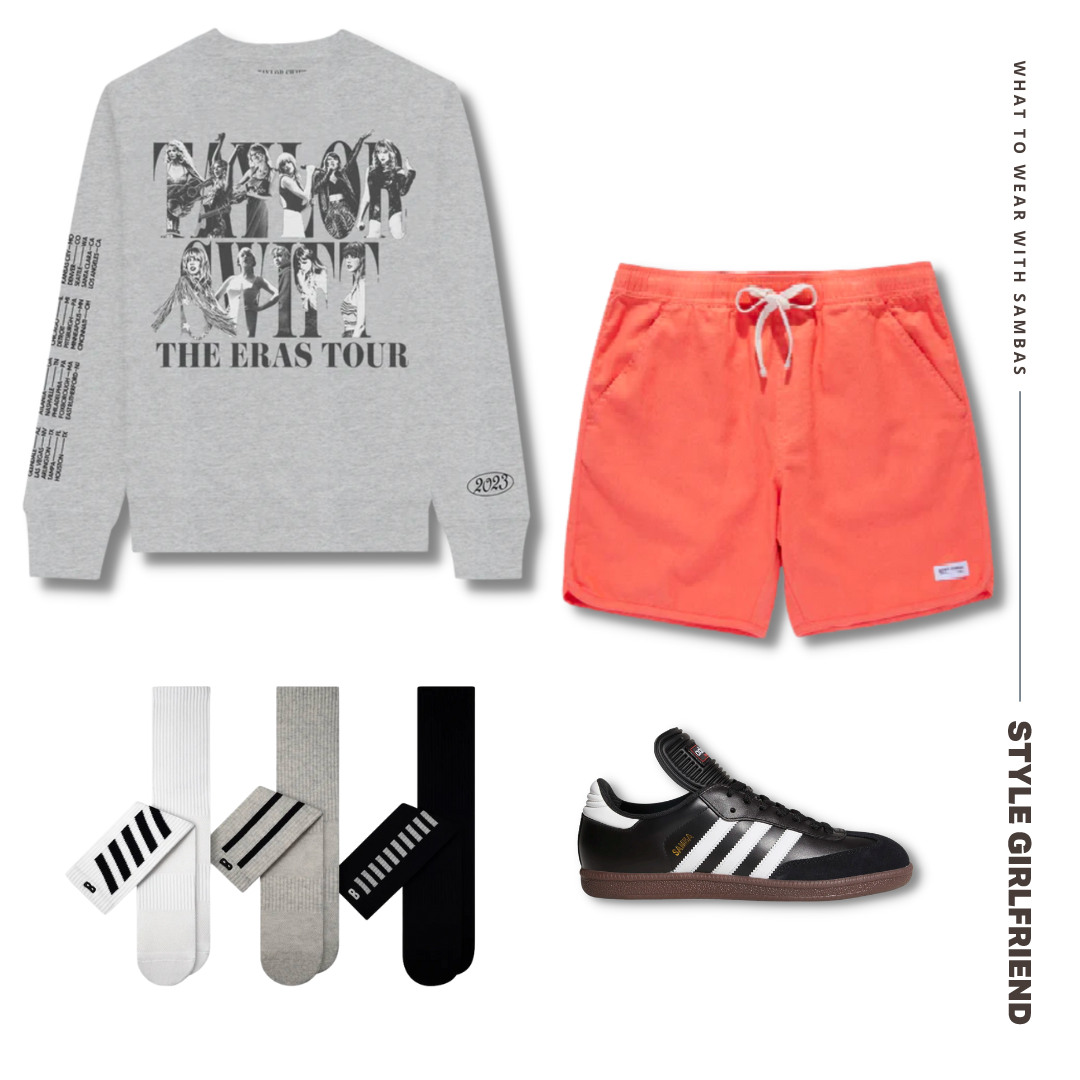 The Look: What you're wearing to Taylor Swift's Eras tour (if you were lucky enough to get tickets)
SG Says: You will never regret the purchase of a long-sleeve concert tee. It feels just special enough to elevate an otherwise casual outfit, and is a way better memento than a souvenir sippy cup.
As for the socks, you can opt for a crew height, like the Pair of Thieves pairs above, or go for a style that hits a few inches above the ankle if you're Gen Z (or just wish you were).
Shop the outfit:
Laid-back layers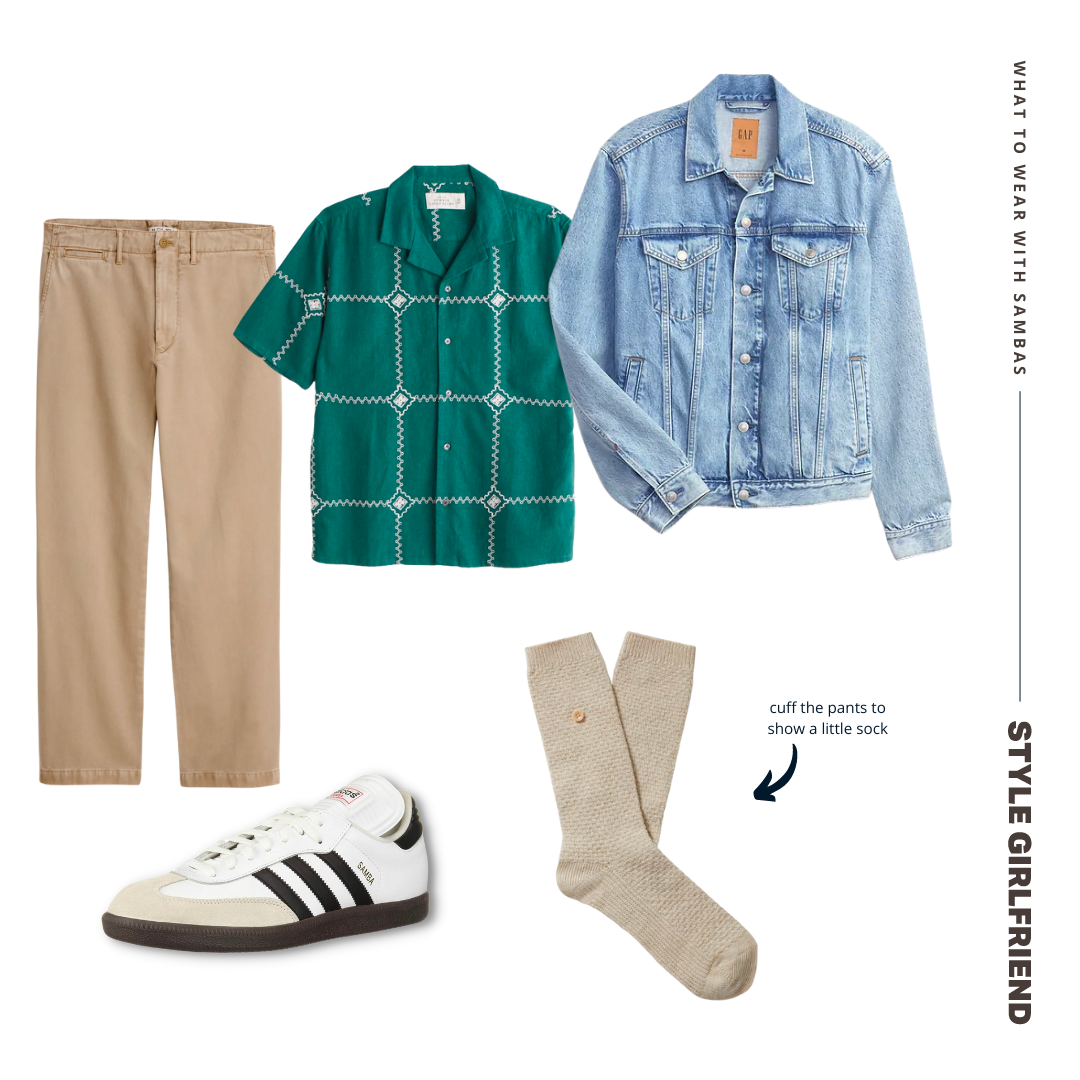 The Look: Easy warm weather elegance
SG Says: If the weather is cooperating, you can't go wrong with a camp collar shirt in a color you love.
Add a denim jacket on top, and you're ready for anything.
Shop the outfit: