Men's Wardrobe Essentials for Your 50s
Rollin' into your next decade (in style)
Look your best at every age. In this guide, find men's wardrobe essentials for your 50s. And check out the wardrobe must-haves for your 20s, 30s, and 40s.
---
Keanu Reeves. Barack Obama. Jamie Lannister…err, we mean Nikolaj Coster-Waldau. All over 50. All still so, so cool.
If you think the quest for that "look good, feel good" connection ends when you get older, think again! At this age, you may be transitioning into a more relaxed wardrobe in your off-duty hours. Or maybe you've managed to retire early and need an all-new casual wardrobe.
The bottom line? You still want to look and feel your best, and a wardrobe that suits you right now can help.
In this guide, check out 4 men's wardrobe essentials for your 50s (and beyond!):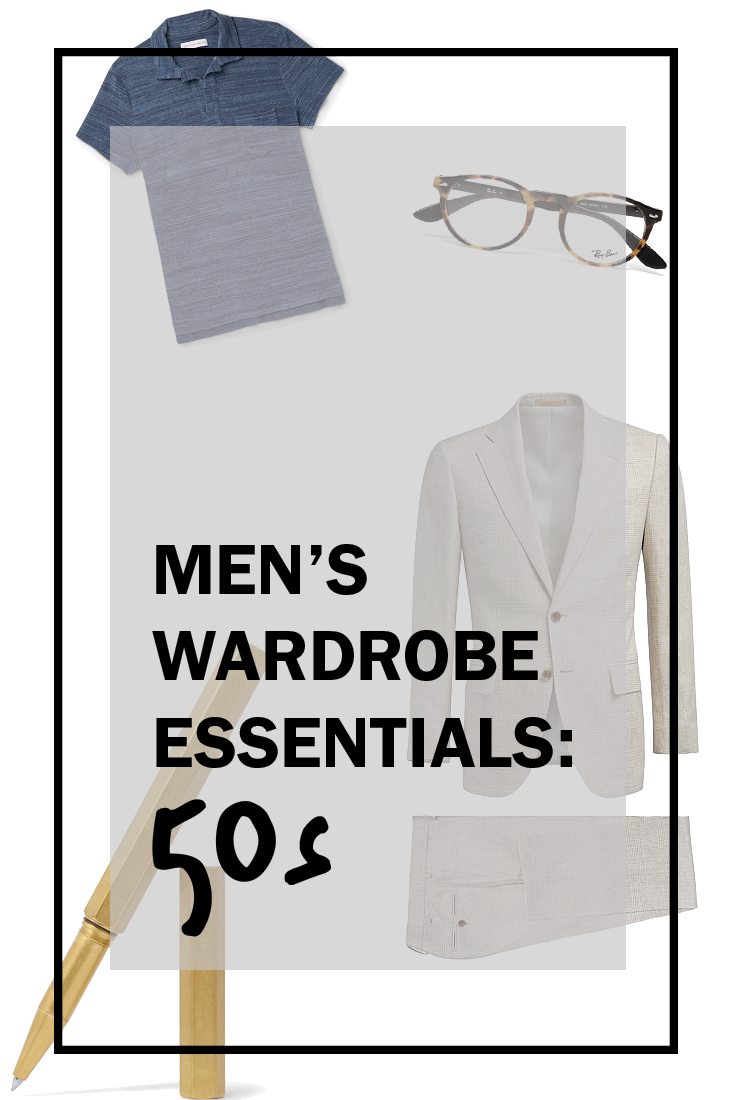 1. A "Look At Me" Suit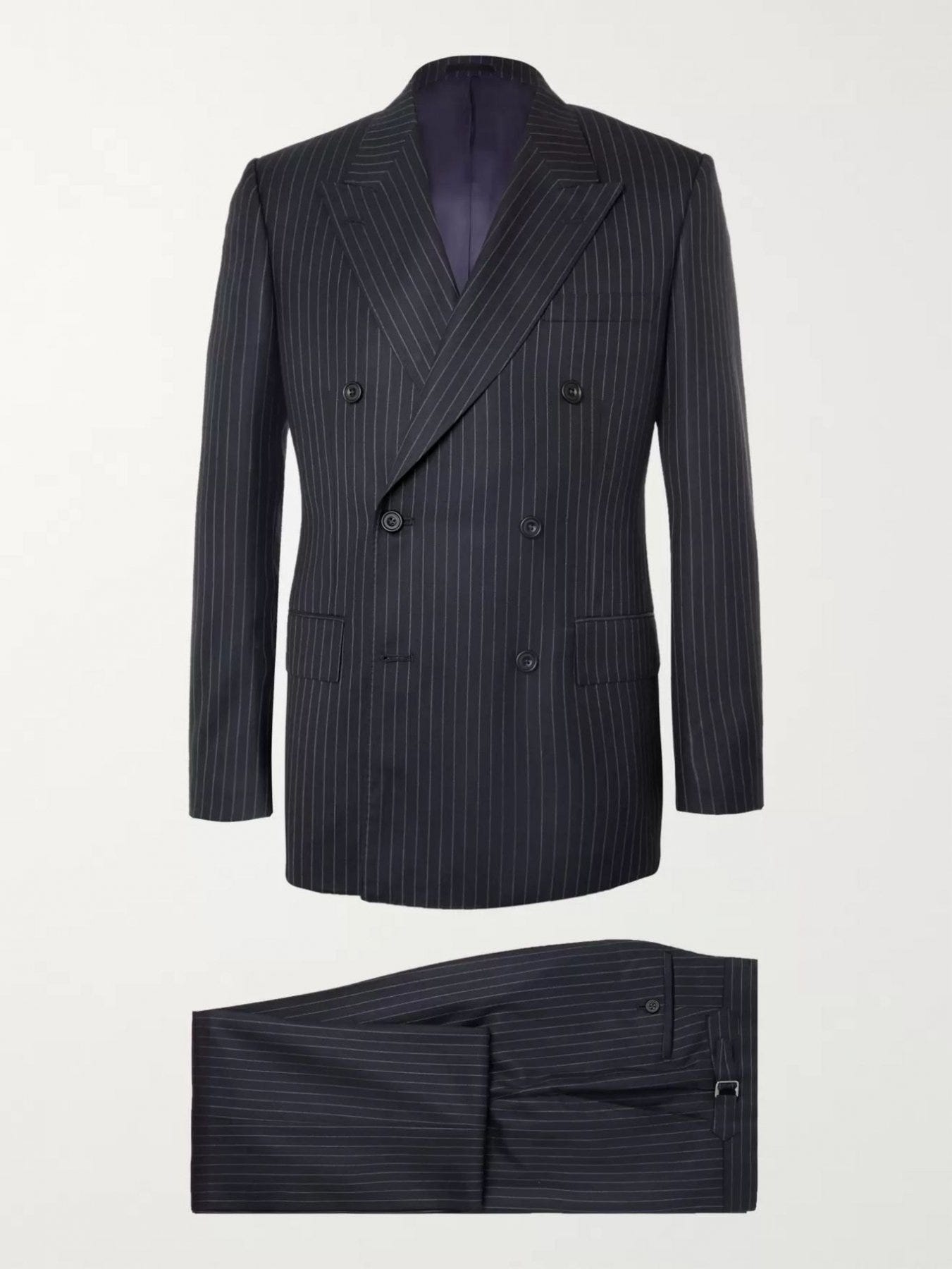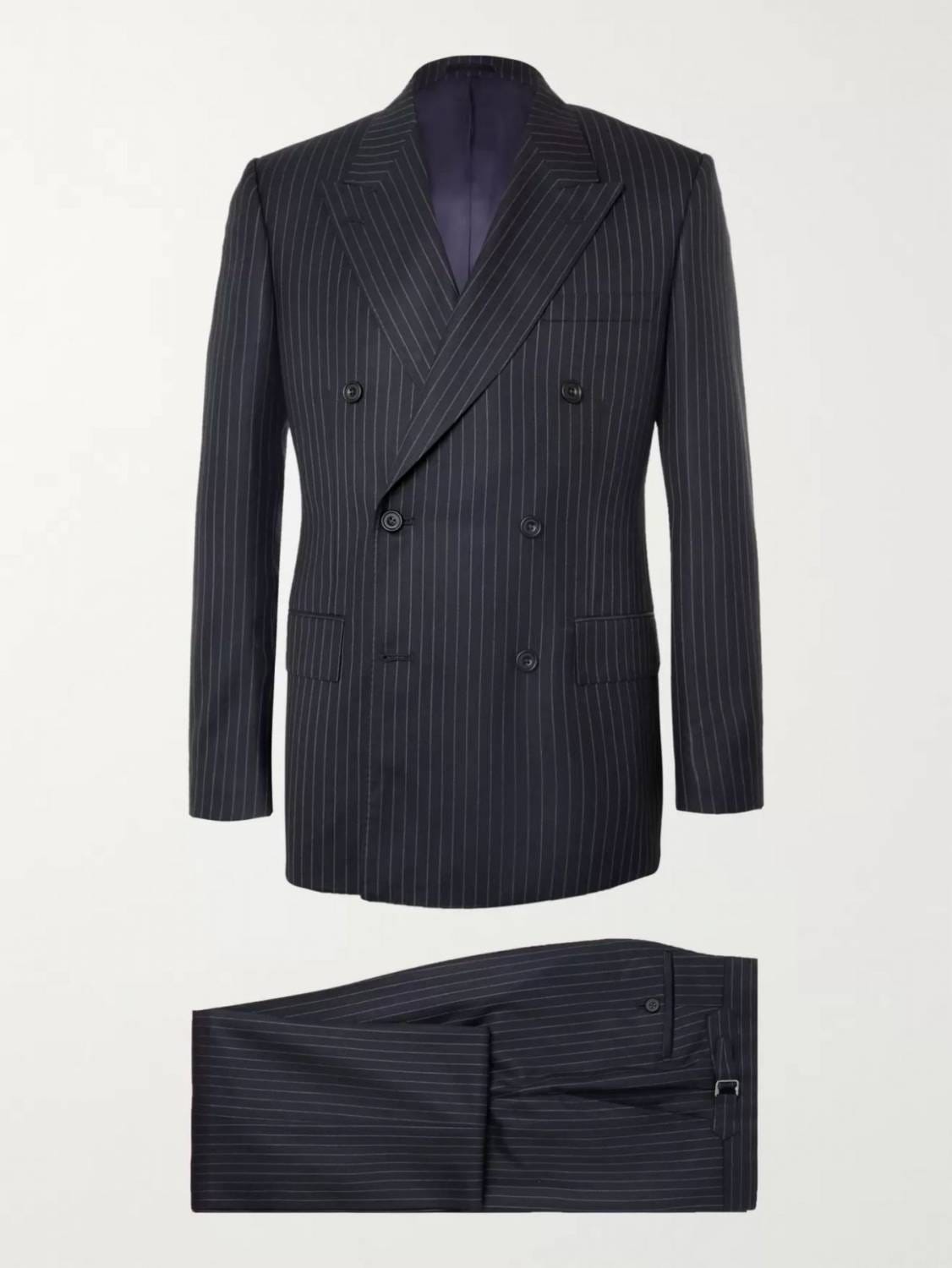 In your 20's and 30's, a man's suits are extremely functional. Suits are for jobs. They're for for weddings. For showing how serious and grown up you are.
In your 50s, however, it's pretty clear you're a grown up. And you've probably amassed a closet full of work and wedding-appropriate suits.
Now is the time to have a little more fashion-y fun with your suiting. Why not treat yourself to a suit in a bold pattern or color? Or a cut you haven't worn before?
Who's going to say anything about it? You've earned the right to push your style boundaries!
With these bolder suits, don't be afraid to have a bit of fun with your shirt as well. The key is not doing too much.
If you are going for a brightly colored suit, go for a more subdued colored shirt with a very subtle pattern. If your suit has a strong pattern, opt for a plain shirt in a fun, coordinating color.
All things in moderation, right?
Sport the shirt sans suit jacket? The same rules apply.
There's nothing objectively wrong with a paisley printed shirt, but a bold print in a bold color can be, well, overwhelming. A good rule of thumb is bolder the print, the more subtle the color and vice versa.
// Shop bold suits //
2. A perfectly-fitting polo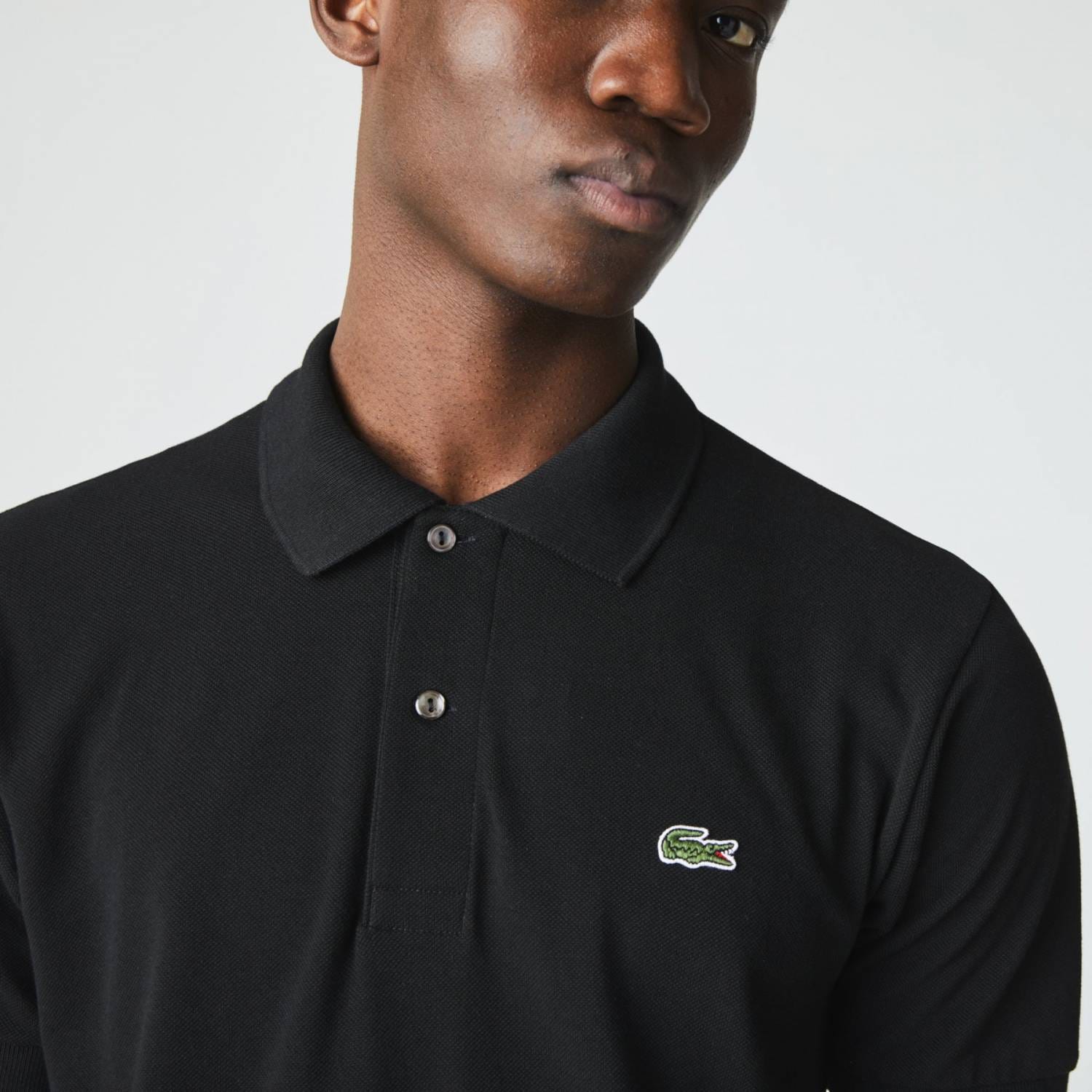 The polo shirt is the grown man's t-shirt. And we all know there's nothing better than a guy in a well fitting t-shirt.
As you reach your fifties and begin thinking about your golden years wardrobe, a solid arsenal of polo shirts is a must.
Polo shirts come in a range of styles and fabrics, of course, but nothing beats a classic cotton pique polo shirt.
"Pique" is essentially a mesh weave that offers durability and breathability. A well fitting polo will fit close to the body, with the sleeves ending mid-bicep and the hem of the shirt falling about an inch below the belt line.
The black Lacoste short-sleeve polo above is a men's style classic, and you should definitely own one (or, ahem, a few). That's just a must.
Once you've got this wardrobe must-have checked off your shopping list, you can start to expand your repertoire. Think: cotton polos in colors that flatter you, and polos in a more sophisticated knit, too.
You'll find yourself reaching for this staple again and again, from date nights to family gatherings.
// Shop stylish polos //
3. A really, really good pen
A benefit of getting older is you've had more time to learn what you like. There's something attractive about a man with personal favorites.
A beloved bottle of wine. Go-to dress shoes. The perfect pen.
A good fountain pen, like an heirloom watch, is an incredibly personal item that becomes a symbol of you for those around you.
Having a favorite pen on you at all times shows how well you know yourself. The wisdom that comes with age.
As what what brand? Which style? It's less about price and more about consistency.
Once you know what you like, buy a couple and put them in your blazer pockets. Nothing like a man who knows what he likes and is always prepared.
// Shop pens //
4. Sunglasses you'd hate yourself for breaking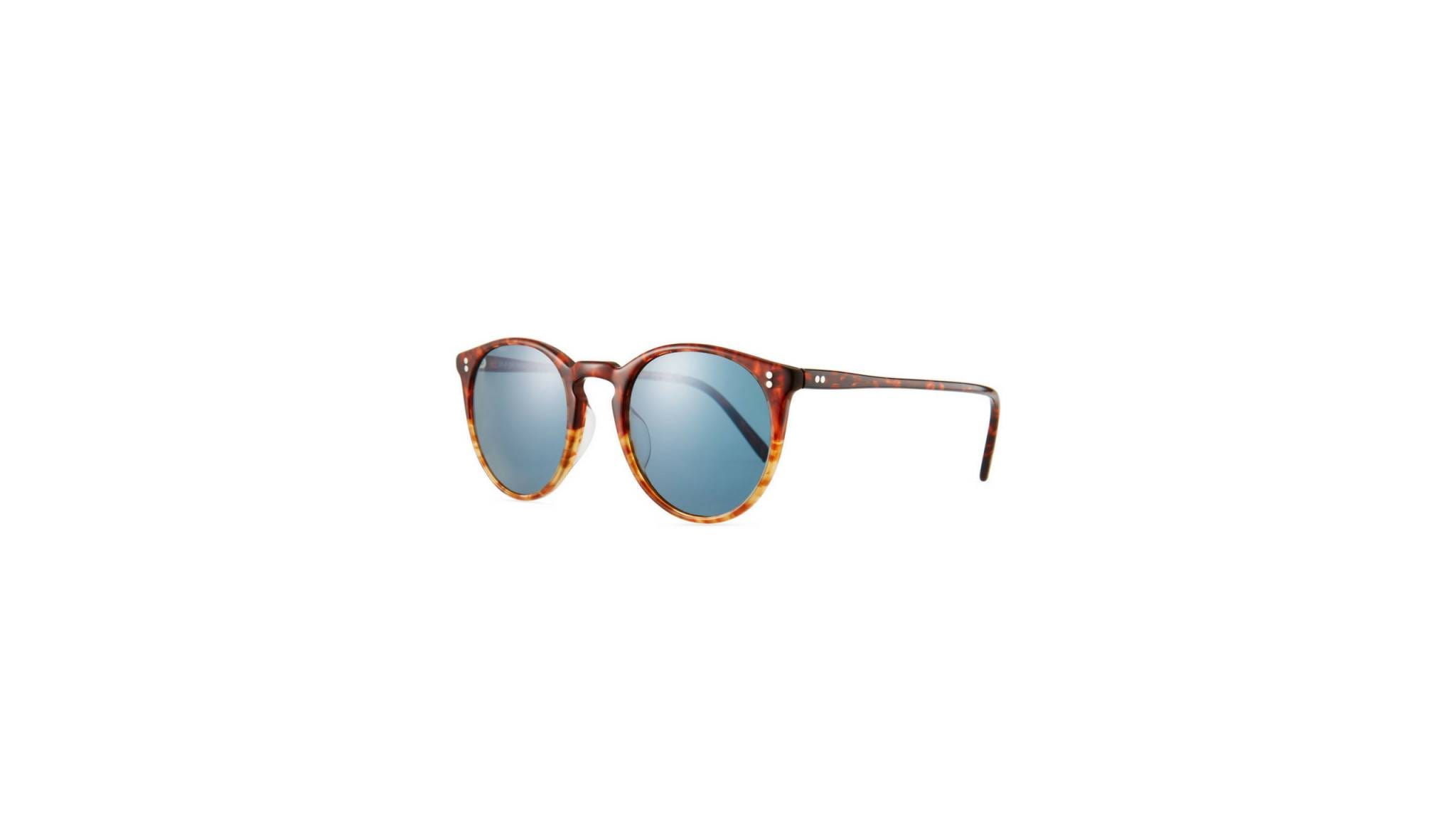 No more dollar store sunglasses. No more sport sunglasses you wear fly fishing and grab on your way out the door because they're there.
In your fifties, it's time to invest in a nice, stylish pair of sunglasses. The kind that you'd throw up a little in your mouth for losing.
A bold pair of sunglasses is an easy way to inject style into your wardrobe.
And no, bad eyesight doesn't relegate you to ugly frames you pick up at the optometrist.
Lens technology has opened up options for frames, and newer companies offer fashionable styles at affordable prices.
A bold frame can become a statement as well as a great way to stay as active make sure you look just as good as you did in your earlier decades.
// Shop sunglasses //
5. 5-pocket twill pants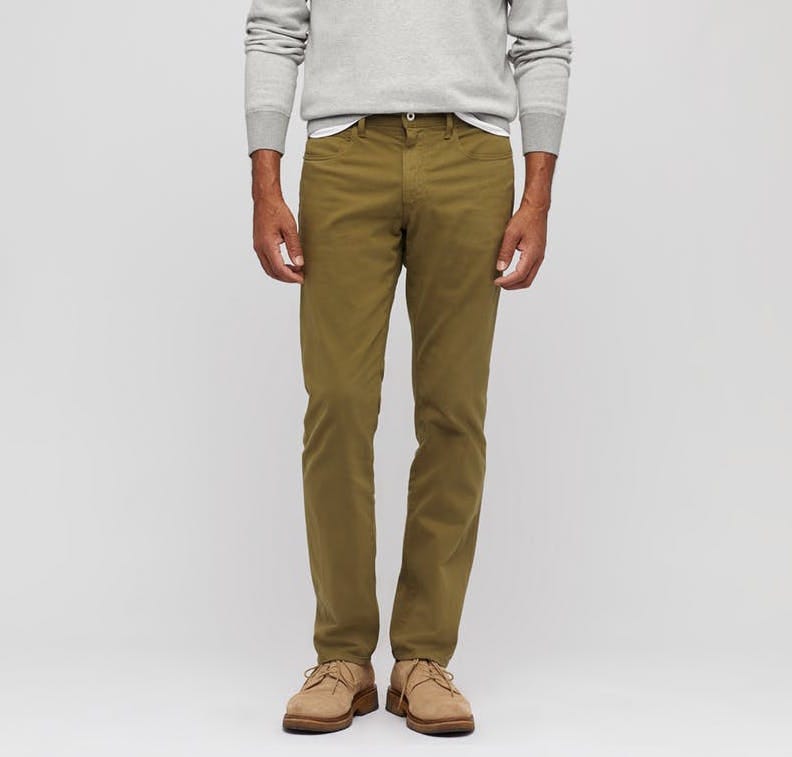 Jeans, you're good on, we'll bet. Same with dress pants, and even chinos (khakis).
But what about those off-duty days where you want to look more put together than wearing denim, but not so formal that you feel like you're at the office on a Saturday?
That's where 5-pocket twill pants come in.
The fit and feel of denim, but in colors that suggest you put in *just* a bit more effort. Wear them the same way you would your favorite pair of jeans. Dress them up with a sportcoat, and down with a crewneck sweater or sweatshirt.
RELATED: Everything you need to know about twill pants
You could start with a neutral color—think: browns, tans, blacks, even various shades of blue. Or, you could jump right into the deep end with a hue that's currently absent from your everyday wardrobe. Sea green, a deep merlot, even a light lavender!
So long as the fit is on point (not too tight at the waist, not too long at the ankles), you'll be surprised at how useful you find this style of pants. Even in lavender.
// Shop 5-pocket twill pants //

Ready to upgrade but don't want to shop?
Team SG can help! Learn more here about the personalized shopping plan (with outfit ideas!) that we can put together for you, your body type, and your budget.
We can help you find the perfect men's wardrobe essentials for your 50s and beyond.