5 Cool Ways to Wear Boots
Give boring outfits the boot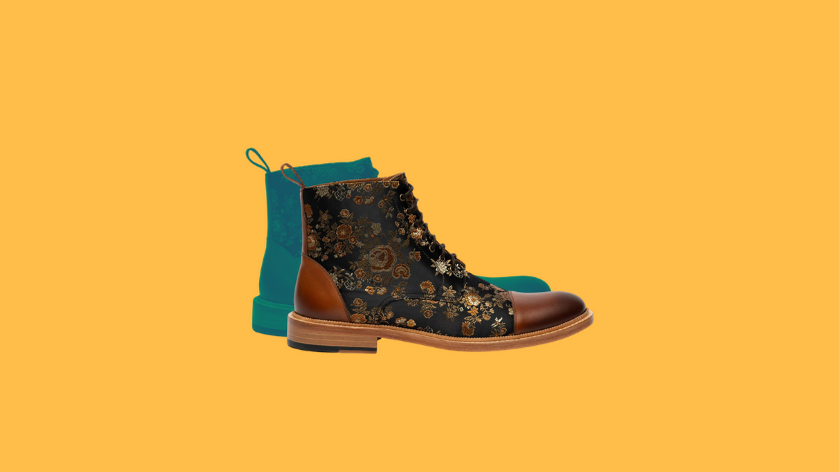 If, like me, you've been living in sweatpants since spring, actually leaving the house feels more like a fashion show than ever before.
While you may find yourself on unsteady fashion footing—is everyone still wearing slim-straight pants? What is a noragi jacket?—you still want to look good, and you want that to be easy.
One way to ensure you'll look and feel like a million bucks? Pulling on footwear that packs a punch (or is it a kick?). 
In cold-weather months, a bold statement boot makes the perfect outfit starting point.
You can pair an eye-catching boot with a casual, laid-back 'fit, or go all in with a head-to-literal-toe O U T F I T inspired by your fashion-forward footwear.
We recently partnered with Texas-based shoe brand Taft on a Pinterest campaign (psst, do you follow us on Pinterest? It's a great place for outfit inspo!!), showing a few ways to wear their offerings. From hand-woven leather Jodhpur boots to the perfect combat-sole boot, these things are ::chef's kiss:: good.
And honestly, guys? I couldn't bear the thought of not sharing a few of my favorites in a 5 Days 5 Ways feature right here on SG dot com.
These outfits are perfect for the holidays, whether you're celebrating in-person with your immediate family, or checking in with the fam on Zoom.
How to wear five different statement men's boots five ways: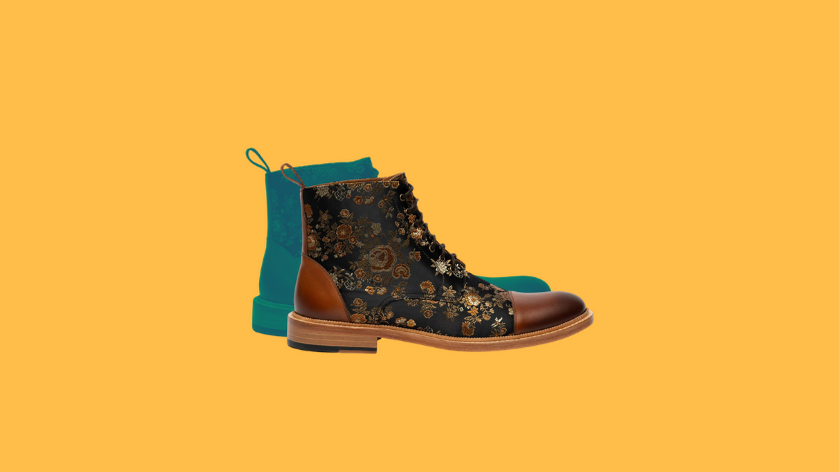 Look #1
boots | sweater | pants | socks | bandana
SG Says: If you want equal parts refined and cozy, these wool boots are it.
For a fireside-worthy fit, pair with a classic fisherman sweater and some crisp plaid trousers. If you do think you might find yourself kicking off your boots, make sure you have some equally interesting socks.
Look #2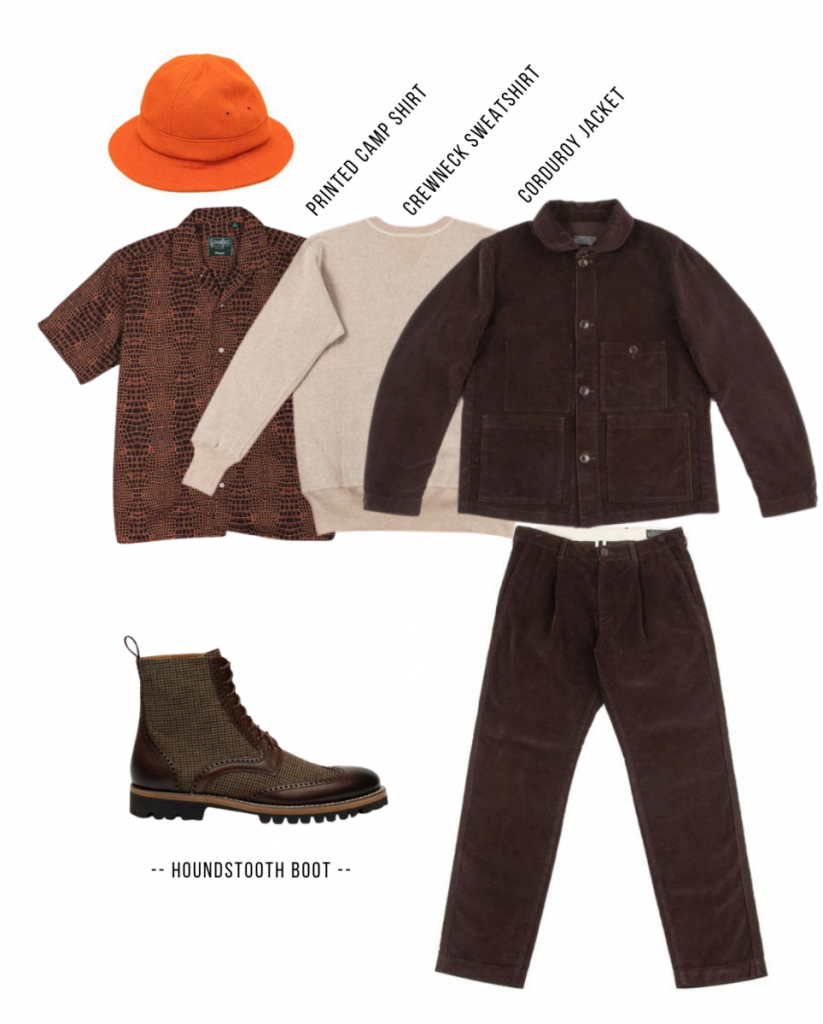 boots | camp shirt | pants | work jacket | sweatshirt | hat
SG Says: Megan was ~not~ sure about these brown corduroy separates, but I do what I want!
Play up the bold houndstooth print of the boot with a complementary color scheme. Because while a red crocodile print camp shirt may seem loud, the rest of the outfit has a nicely muted palette.
Living in a chilly locale? Layer an oatmeal-hued sweatshirt between to warm up you and your look.
Look #3
boots |t-shirt | jeans | cardigan | belt
SG Says: These jacquard weave boots look like they've lived an interesting life, so take a cue from them and throw it back.
A classic crewneck tee, hefty cardigan and selvedge denim make an immediately timeless look.
Look #4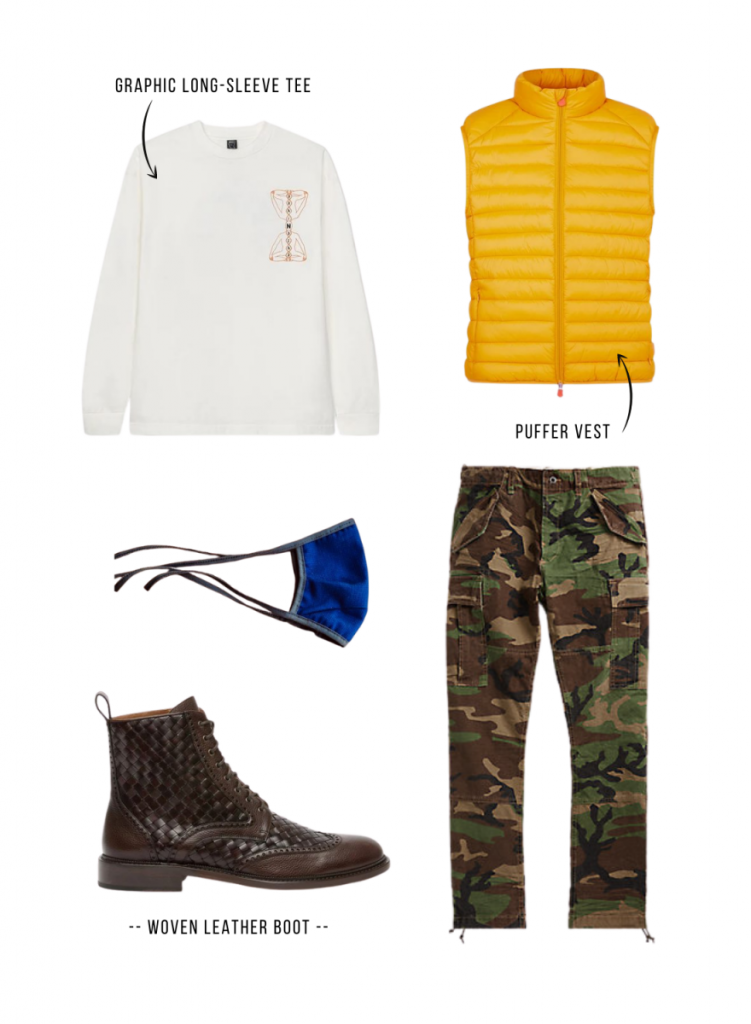 boots | pants | mask | shirt | vest
SG Says: Excited to go outdoors? Dress the part!
Even if you're just taking a walk around the (city) block, camo pants and a highlighter vest give you the feeling of being deep in the woods. Woven leather boots give this otherwise casual look an elevated air.
Look #5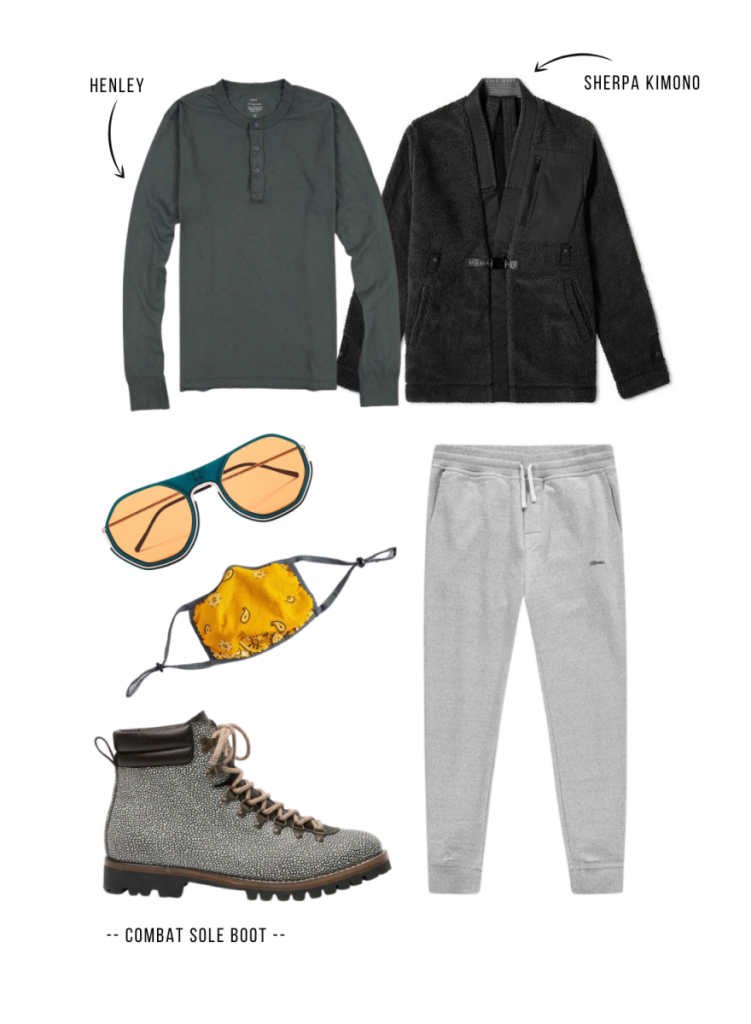 boots | kimono | sweatpants | henley | sunglasses | mask
SG Says: We're still in covid times, so don't be afraid to have a sweatpants moment while you can.
Swathe yourself in such visibly textured fabrics that just seeing them feels like touching them—that way you can maintain six feet distance AND style.
***
Want to know how to wear men's boots in more ways? Check out this #SGapproved guide to Chelsea boots, and our favorite winter boots.
***
This post not sponsored, but our partnership with Taft on Pinterest was; thanks for supporting the brands that make Style Girlfriend possible!

Like a phoenix rising from the ashes, Gabi Meyers went from Team SG's first-ever intern to a trusted fashion editor and stylist. She currently lives in Chicago with a very cute dog.