Men's Wardrobe Essential: Dark Denim Jeans
What to know about this wardrobe hero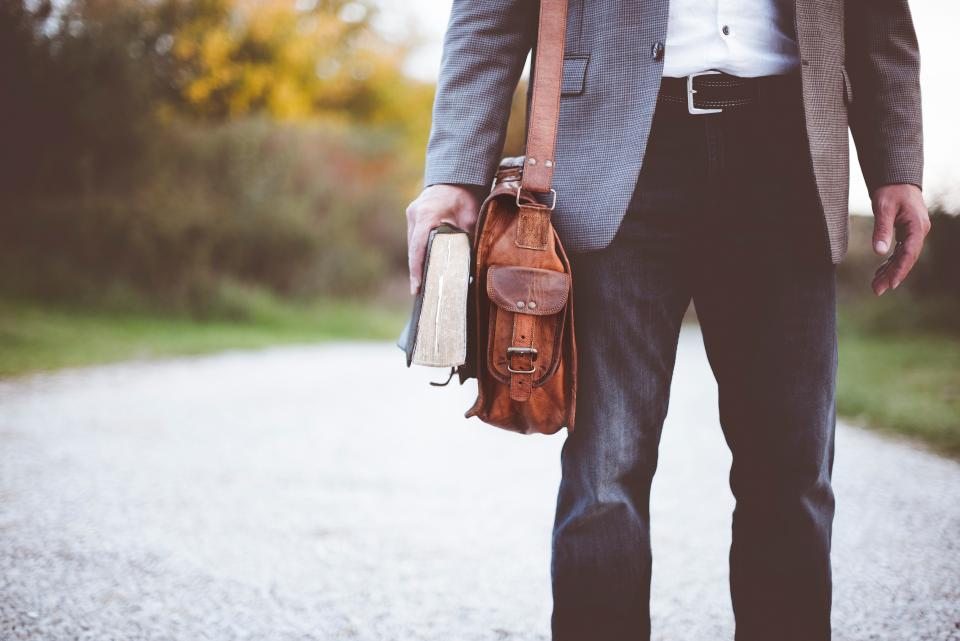 America: the birthplace of barbecue, bourbon, and venti iced coffee.
But possibly the best product of American ingenuity? Denim.
As simple and common as jeans are it can be daunting to find the perfect pair of jeans. There are hundreds of brands, fits, and washes. Once you do find the pair that is right for you, you'll never let go. Few things beat a guy in a pair of great-fitting, dark denim jeans.
In this guide, we'll break down everything you need to know about finding the right pair of jeans for you, including:
what to look for when shopping for jeans
outfit ideas for wearing jeans
why straight-leg jeans are better than bootcut
Much like chinos, jeans should be worn with any and everything. Which is convenient, since, wearing raw denim often breaks them in faster and helps them develop "character."
All the fading and distressing you find on more expensive washed jeans can be accomplished by simply wearing them as much as possible.
Why Dark Denim Jeans are a Wardrobe Essential
One process that has become common for denim aficionados is to wear raw denim for 6 months to a year before putting them through their first wash.
This helps fading set in, but whether you go this route is up to you.
No, denim does not need to be washed as frequently as other trousers, but don't wait too long to wash your denim, either, as bacteria can build up and break down the fibers faster.
A good rule of thumb is after that first wash, make it a point to wash your jeans every three months.
A great pair of jeans goes with everything. The most classic look is jeans and a white t-shirt, but to swapping the t-shirt for a white dress shirt creates a classed up casual look.
Most office environments only find dark/raw denim and acceptable casual option for work. And nothing says classic fall weekend look like raw denim and a grey sweatshirt.
Now that you've got a rundown of what to look for in a pair of raw denim jeans, check out this selection of jeans in a range of cuts and styles.
What to look for in dark denim jeans
Material
You may already have a pair of jeans, but chances are they are old and a bit dated. Reset your wardrobe with a good, well fitting pair of raw denim. Raw denim is dark, unwashed and should be the starting point of any man's jeans drawer.
The beauty of raw denim compared to washed denim is that over time the denim will fade to your specific wear pattern (raw denim is also cheaper than it's washed counterparts). The other benefit of raw denim is it dresses up better than faded denim. Dark denim is great for casual Fridays as well as date night.
Fit
Much like shirting, look for 100% cotton jeans and keep in mind that they will stretch out.
Let me reiterate: they WILL stretch out.
While you want to be comfortable, it's best to start with a pair that are a little tight rather than a little loose, because they won't stay that way for long. For many denim brands, it's not uncommon for the waistband to stretch and entire inch after a few wears. The seat and thighs should be snug to start but not too snug. The leg opening is a matter of personal preference, but keep in mind it should never be so slim that you cannot get your foot through. As for length, always err towards longer rather than shorter. Denim can always be made shorter, but it can't be lengthened.
Details
There are a couple functional and stylistic details that are unique to denim, and make jeans shopping an IRL game of "Choose Your Own Adventure"
The first is zip fly vs. button fly.
The first 501 jeans by Levi Strauss featured a button fly. Zippered fly jeans weren't introduced until decades later.
Many to this day prefer the look of a button fly jean. It has a classic and sturdy feel (you also don't have to worry about things getting stuck in your zipper).
To others, however, this is a particularly scary proposition, particularly when nature calls. It's worth trying on a pair of button fly jeans if you've never done it.
The other detail you can choose between is selvedge denim v. non-selvedge denim.
Selvedge denim is denim that is produced on a selvedge loom that creates a self finished edge (self edge… get it?) that some brands leave on the outseam of the jean to show the quality.
Selvedge denim is generally considered a superior product to non-selvedge denim, and turning up your cuffs to show your selvedge line can be a nice stylistic touch. Though there are many brands that make high quality non-selvedge denim, selvedge denim adds a stylistic authenticity that for some can't be beat.
What about bootcut jeans?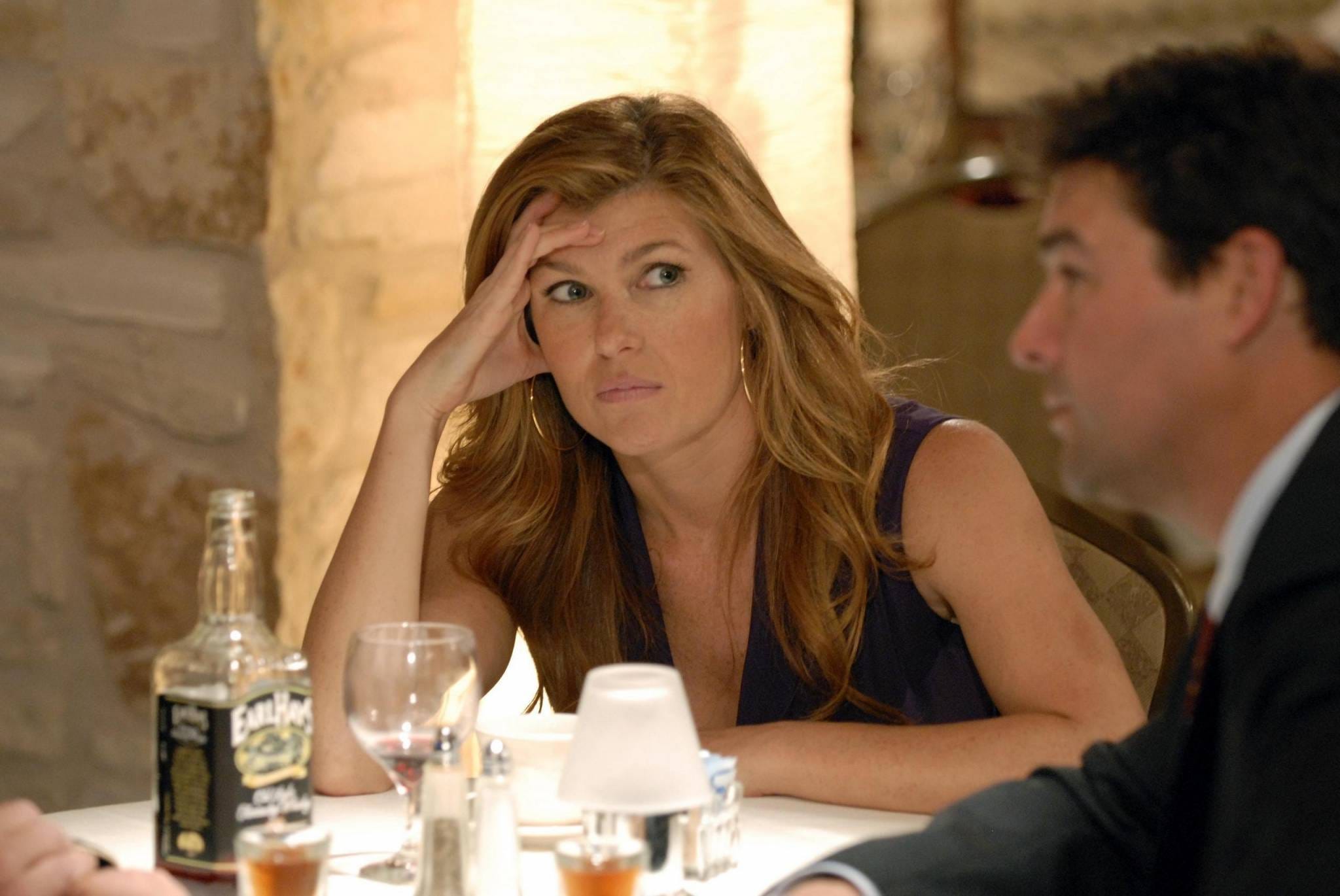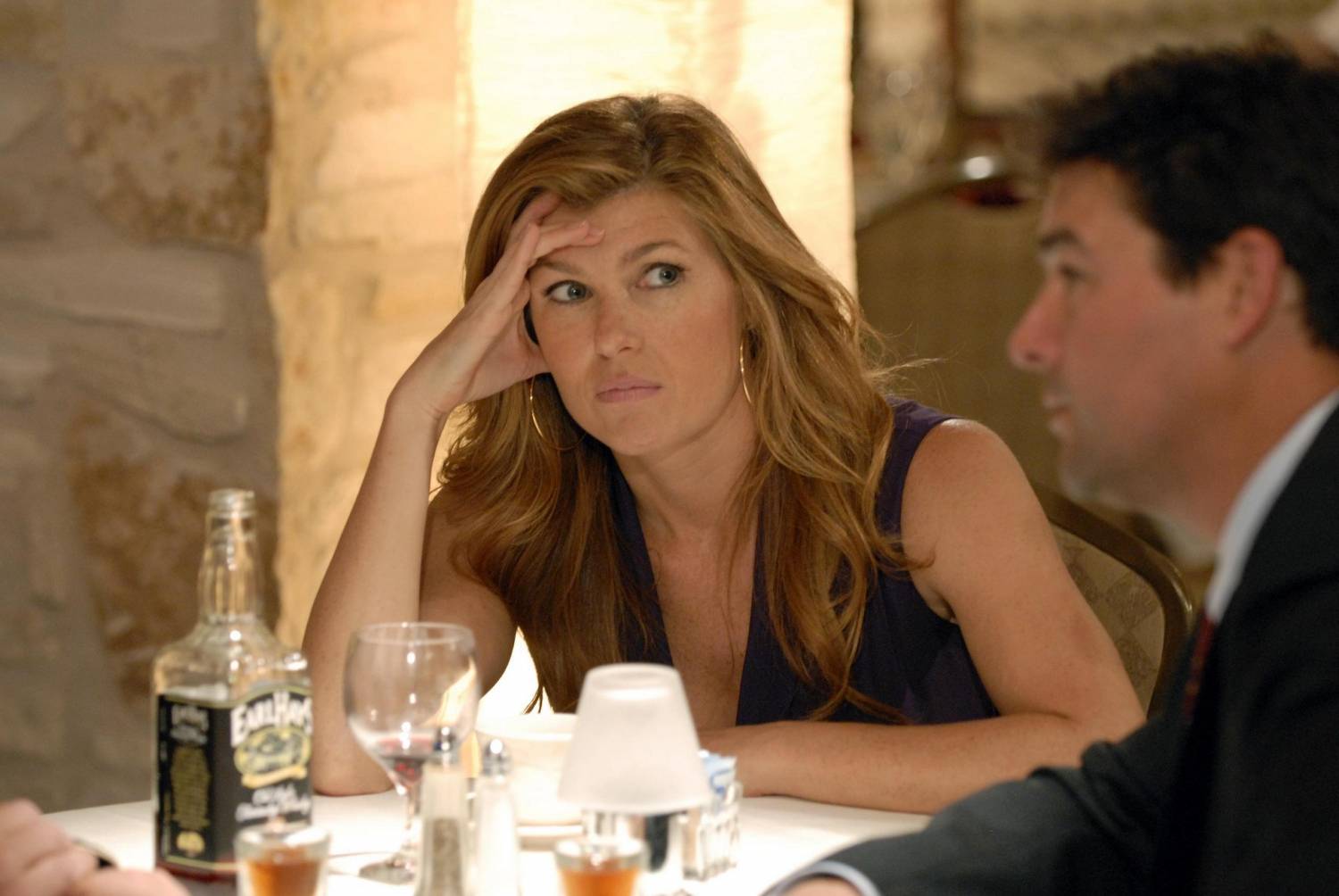 There is a case for boot cut pants. A very specific one. And that is – do you wear boots? The real sh*t kickers worn by the characters of Friday Night Lights (RIP FNL!), or, I don't know, actual cowboys?
If so, keep on keepin' on in your boot cuts, since you truly need the wider leg opening for which the style was created.
If that's not you, then…no. You're not going to find any love for the boot cut look from me.
Of course, you're not the only guy with a bigger upper leg than lower leg – that's, umm…all guys.
Meaning, plenty of guys with your same body type have already hopped on the straight-leg train, leaving behind the bootcut pant they favored in their college days. If they can do it, so can you.
Because your suspicions are right: for the foreseeable future, a slim-fit, straight leg pant is where it's at.
In terms of your desire to "balance" things out, I mean, I get it. I've got my own junk-filled trunk to worry about.
But I'm not sure when it was decided that boot cut pants balance anything at all. The clothes that look best on your body are the ones that follow your silhouette most closely. Since your ankles don't flare out, neither should your pants.
To put it bluntly, the only thing boot cut pants cover up on a guy are the tops of his shoes.
Why straight fit jeans are the most versatile
What's more, straight leg pants are so much more versatile in your wardrobe. You can't dress up a boot cut pair of pants with a suit jacket (or if you do, you shouldn't). Straight leg pants go with everything from a t-shirt and sneakers to a sportcoat and loafers.
To me, a guy wearing boot cut pants conjures up – at best – Matthew McConaughey in Dazed and Confused, and – at worst – the frat guy uniform of faded, frayed jeans, school hoodie and a Milwaukee's Best in one hand. That means, in the absolute best scenario, you remind me of a guy preying on high school girls while sporting a child molester mustache…in 1976.
And while it should go without saying, I'll say it anyway – a straight leg pant style is not the same as a skinny one.
Donning straight leg pants will not make you look like your parents' thirteen year old emo neighbor who always looks angry in concert tees for bands whose names you don't recognize and pants that look painted-on. So long as you buy in your size, you should feel just as comfortable in a straight leg as you do in your current boot cuts.
Now, is your pant leg opening going to make or break your look with a woman you're trying to impress?
No. But she'll be more inclined to give you the once over in a pair of straight cut pants rather than a style that hit its popularity peak in the Bush era.
> Get more SG insider intel on Pinterest!