Men's Wardrobe Essential: White T-Shirt
Looking anything but plain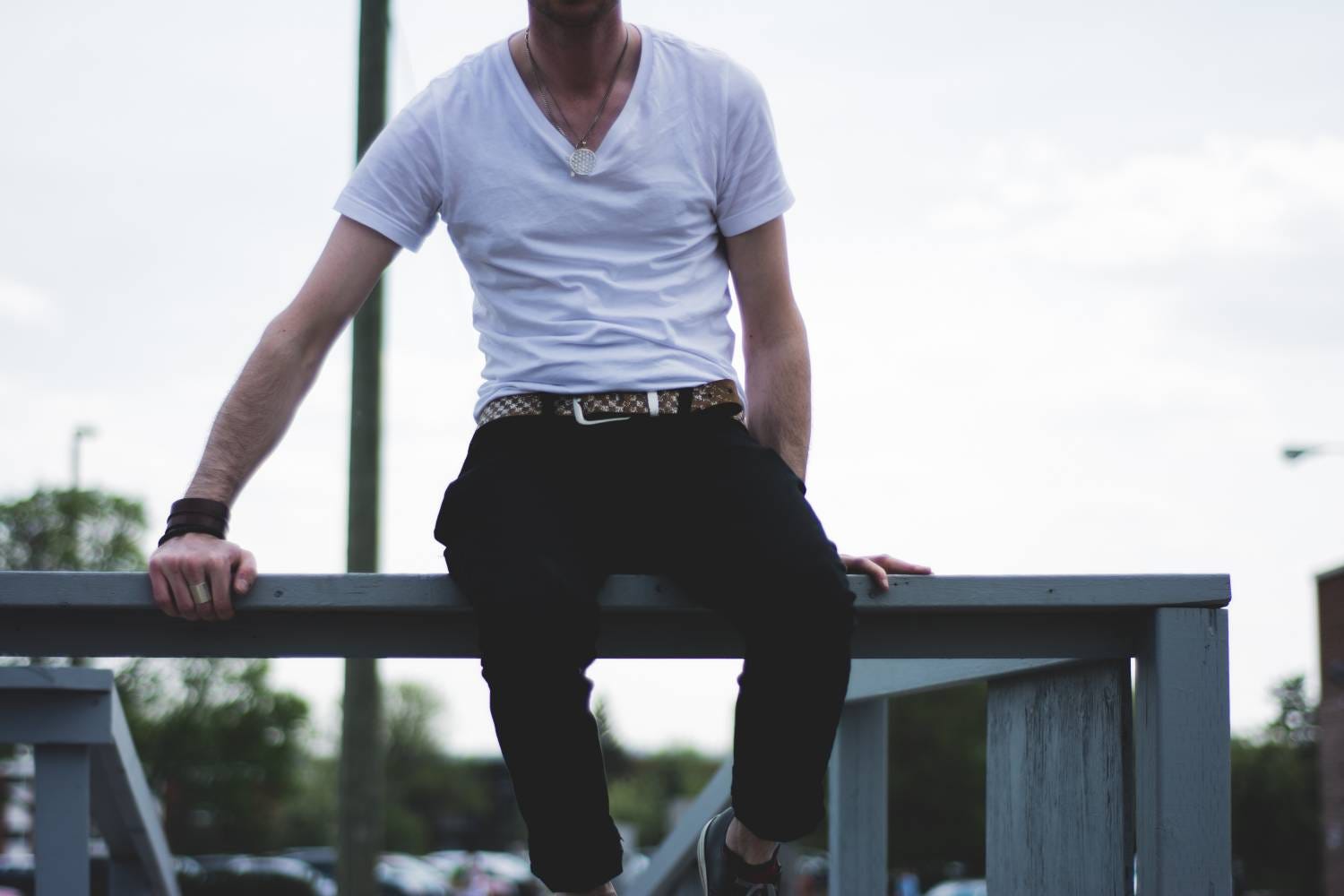 When you think of classic American style, that iconic photo of James Dean wearing a white t-shirt with the sleeves rolled and a cigarette immediately comes to mind. Regardless of your age, location, or occupation you own at least a few t-shirts in different colors, but I think we can all agree that nothing beats a clean white tee. The white t-shirt has became so iconic in popular culture it's been immortalized in song by Dem Franchize Boyz in 2004, and there's even a band named the Plain White Tees. But you deserve to look anything but plain in your white tee, which is why this guide gives you the tips and tricks to finding a well-fitting, durable, stylish white t-shirt that's right for you.

How To Wear It
The t-shirt is the quintessential casual piece and a great base layer. Whether by itself or under a cardigan, with jeans or chinos, a crisp white tee can pinch hit in all kinds of outfits. 
White t-shirts even pair well with blazers or suits. Yes, really. The key here is to have a jacket with a very soft shoulder, with little to no padding in them, and trim arm. Push up your blazer sleeves, thrown on a clean pair of white sneakers, and you got that elevated cool GQ look. Much like the white dress shirt, when you find a t-shirt that fits you well you should grab a few.
Shop #SGApproved Picks:
A good tee should be trim but not too snug. The shoulder seams should fall right at the top of your shoulder, and the sleeves should hit somewhere near or above the middle of your bicep. The body should touch in all the right places: too loose says you don't care, too tight says you care a little too much (okay, it says you care a LOT too much).
In terms of length, a casual tee ought to fall somewhere between 1 and 2 inches below your belt line. If it's too short, you find yourself  in a midriff; too long, and you'll look like an extra in the aforementioned Dem Franchize Boyz video. A pocket or no pocket is about personal preference. Pocket tees are give a more Americana feel, whereas a pocketless tee give cleaner, more Continental vibes. Think more Daniel Craig as James Bond than James Dean.
Why it's an essential
Material
A great t-shirt starts with great material. While most t-shirts are made from simple cotton jersey, not all cottons are created equal. Look for 100% cotton, more specifically: Pima or Supima cotton. Pima cotton is extra long staple cotton, similar to Egyptian cotton (like the sheets you sleep on), that is soft and durable. Supima cotton is simply Pima cotton that's been harvested in the US. These cottons with have a softer feel and are less susceptible to breaking down over time.
TELL ME: 
WHAT'S YOUR FAVORITE WAY TO DRESS UP YOUR WHITE TEES?