A Good-Smelling Candle Is Your Home's Best Accessory
These are our favorites
100% of Team SG members agree that entering a man's home to find a candle burning is very, very sexy. (A waiting drink doesn't hurt, either.)
On a coffee table, in the kitchen, the bathroom…it doesn't matter. A guy who thinks to light a candle before a woman comes over? HOO BOY. I would swear to you they are a prince-who's-not-telling-people-he's-a-prince in a Hallmark TV movie.
It's classy with a capital C.
When women spot a lit candle in a man's home, she thinks he probably can name all the world capitals. And isn't afraid to cry when he listens to The National. That he can cook better than Stanley Tucci. Maybe, she hopes, he just likes to have a candle lit all the time, and she's lucky enough to be simply drafting off his #lifestylemoves.
Here's the catch, though. There are certain candle brands that we ought to…outgrow by the time we reach adulthood. You know the ones. They smell like cinnamon rolls, or gingerbread men, or apple pie.
Items you're supposed to bake – not burn.
That's why it's time for you to embrace the flickering flames, the soothing scents, and the undeniable allure of ambiance. Ready to shop Team SG's favorite candle scents for men? Let's set your senses on fire.
Best on a budget
When lit, olive leaf and oud mix with notes of amber, rose and geranium for a warm, dreamy scent. This jar candle also looks good, with a black label glass design and a sophisticated metallic lid.
Best for indecisive shoppers
One of our favorite brands. This votive pack includes: Kush, with—you guessed it—notes of cannabis, suede, white musk, tulip and amber; Ash, giving firewood and palo santo; and Cedar Stack, which smells like a cozy farm.
Best subscription
Started by a meditation lover who sees lighting a candle as a gentle reminder to slow down, breathe, and embrace the present, Musk Co. makes damn good candles. And for two candles a month for just $43, you can put a mindful moment on set it and forget it.
Best splurge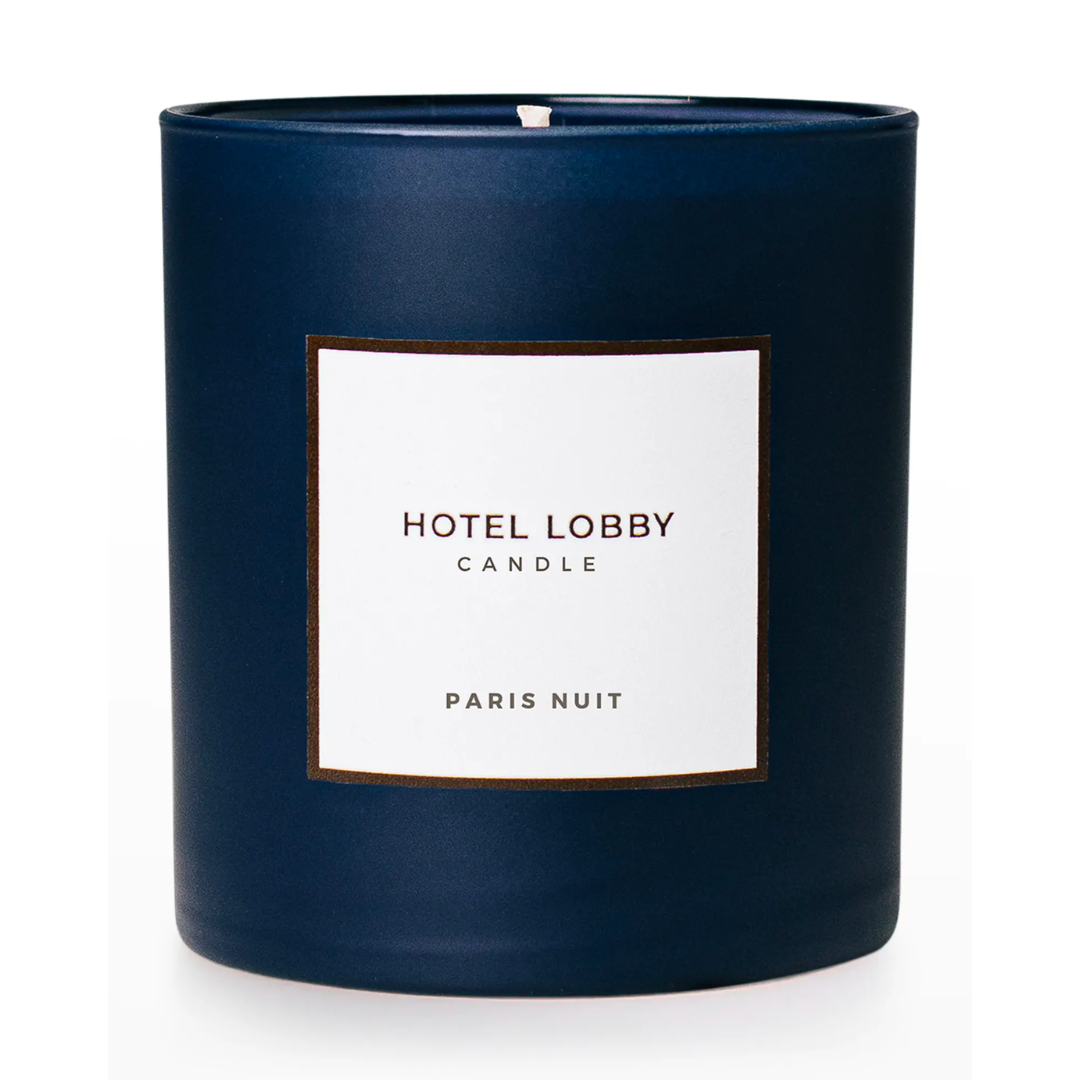 Did you think I was going to recommend Diptyque? I mean, sure, it's a classic, but there's other ways to spend $80.
Instead, check out Hotel Lobby Candle, a female-founded company inspired by fragrances from fancy five-star hotels around the world. Luxe, without a price tag that makes you go, "How much for a f*cking candle?!?"
When it comes to Team SG's favorite candle scents for men, their "Paris Nuit" is at the top of our olfactory-loving list.