The Best Athleisure Pants for Guys
Let's get lazy (in style)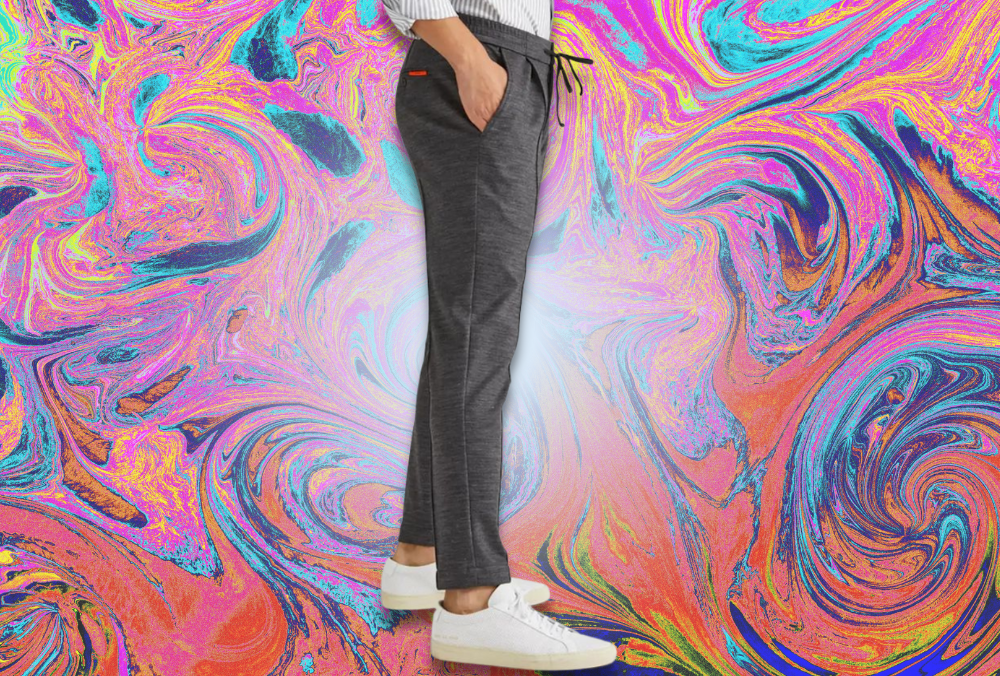 Athleisure pants can mean a lot of different things to different people. For some, it means you're rocking a full sweatsuit. For others, it's a hidden elastic waistband that offers extra comfort for a workday look.
Whatever you're searching for, our team has you covered with these picks.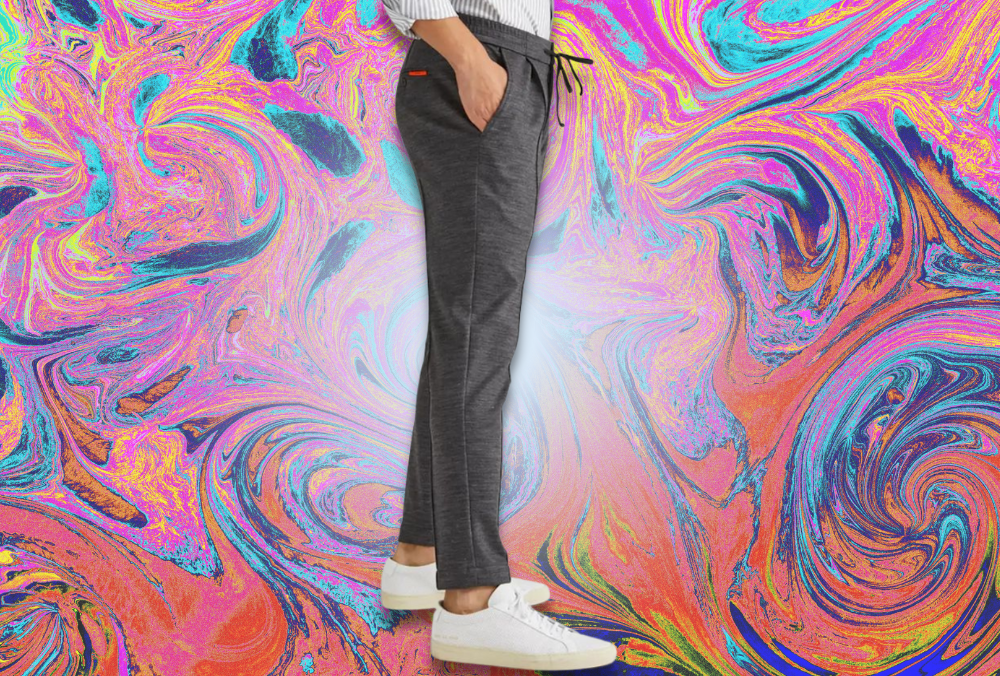 Shop the best athleisure pants for guys, below:
Best joggers: Lululemon
A true OG.
Lululemon's ABC jogger helped usher in the era of guys understanding they could be dressed down and still look stylish.
The not too slim-not too baggy fit says, "Just have to find my keys, then we're out the door!", while the drawstring waist says, "I'd also be fine staying home to watch TV on the couch."
These pants feel like if the wind pants of our youth (youths?) just got back from summer camp looking grown. You know what we're talkin' 'bout…
Best tailored sweats: Nike
Whatever pair you buy, aim for the fit on these Nike joggers. You want yours to hit right at the ankle bone (does that have a more specific name than 'ankle bone'? too lazy to look it up…).
If the pants are too long, they'll bunch at the top of your shoe, wasting a perfectly sexy ankle-flashing opportunity and dooming the whole vibe to older brother's hand-me-down's.
Not what you're going for here, to be clear.
These pants definitely have a decidedly athletic vibe, while the sturdy material and trim fit make them totally acceptable to wear miles from the gym.
Best dressy performance work pants: Seneca
These totally polished pants from SG HQ fave Seneca are sneaky comfortable. Designed with a tapered fit and elastic waist, the interior drawstring offers all-day comfort.
Maybe best of all? They're machine washable (though you should line dry them to help them keep their shape).
Best casual performance work pants: Olivers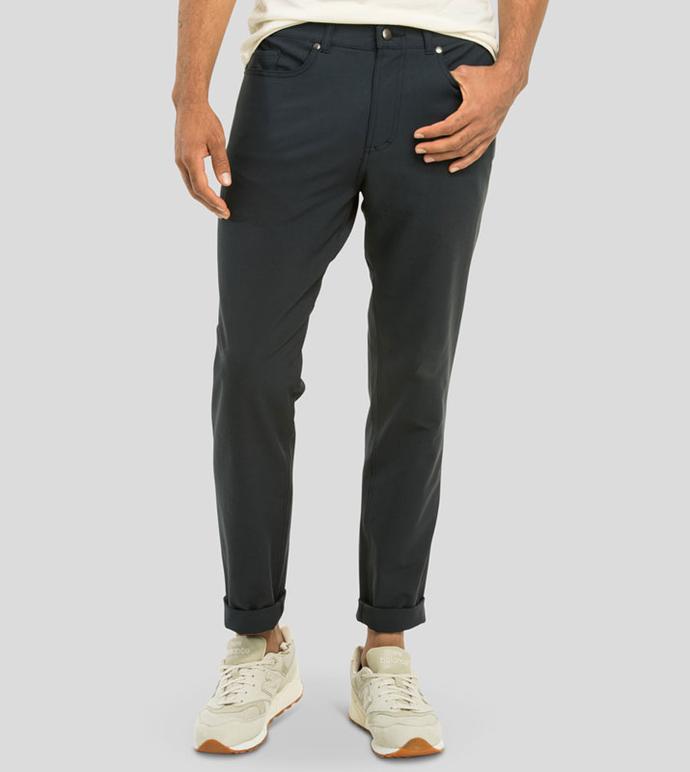 A commuter pant from another brand we love, this pair from Olivers is a particular favorite of my dad's, which…definitely makes you want to buy it right now, right?
Whatevs, the man's got good taste.
Available in four super-versatile neutrals, Olivers' "Passage" commuter pant will get you through your work week and into the weekend.