The 6 Best Sweatsuits for Men in 2022
Go on, get cozy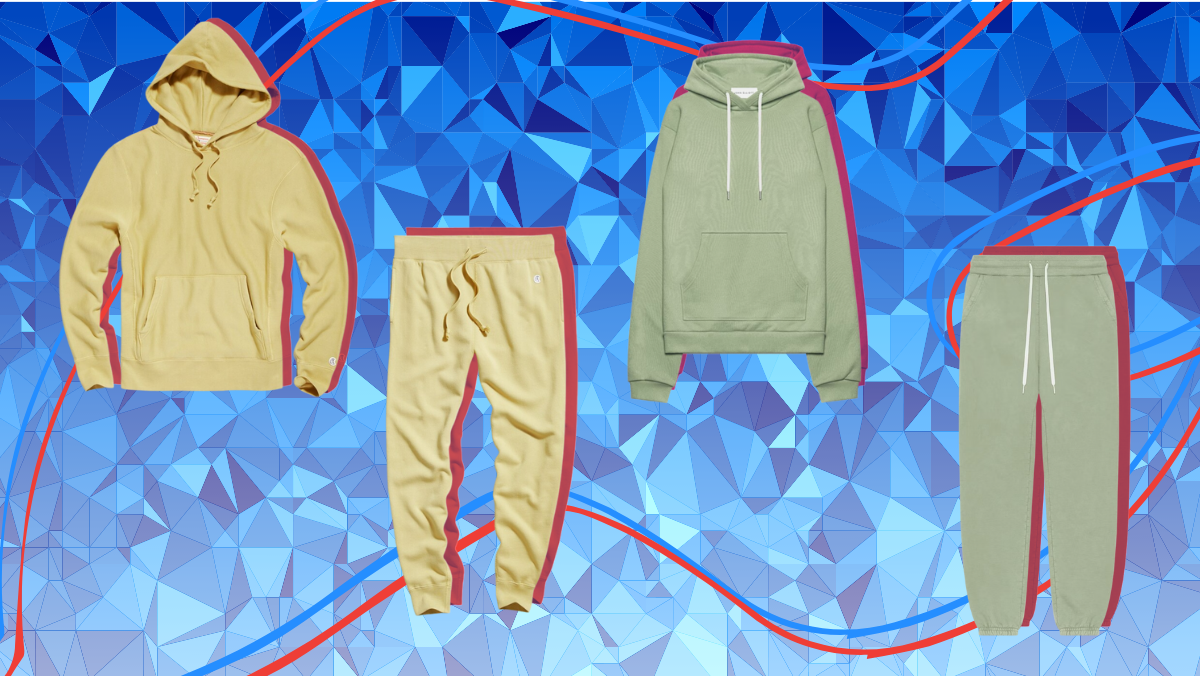 Back in the Before Times™, we shared a guide to office style for nailing your workplace 'fits.
But that was when leaving the house—and heck, changing your clothes on the reg—were the norm.
Now, there's less urgency around finding the perfect sport coat, and more about finding the perfect loungewear.
At the top of that list? Building a WFH wardrobe full of the best sweatsuits for men.
Which also means securing the best sweatpants, best sweatshirts, and best zip hoodies to wear on their own.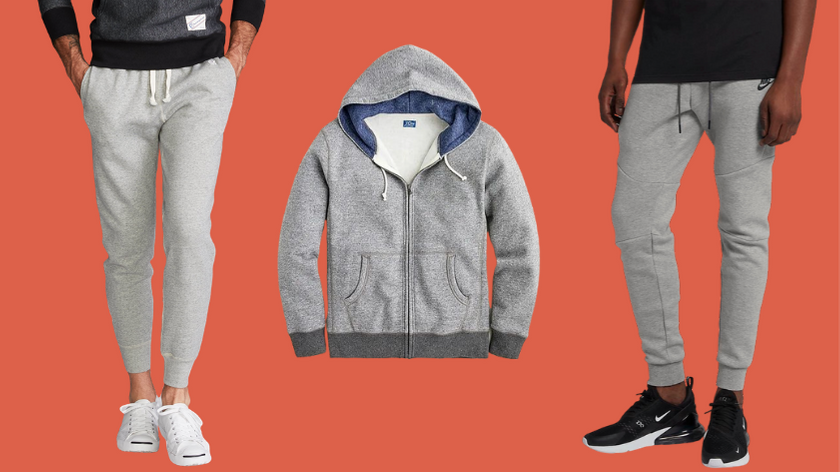 Look, we've talked athleisure before. Now it's time to really lean in.
Our team rounded up the five best sweatsuits for men right now. Yes, you can wear the bottoms to the gym. Or the sweatshirts with "real" pants. But why would you want to?
Go on, live your best matching set dreams.
Below, the 6 best sweatsuits for men right now:
Nike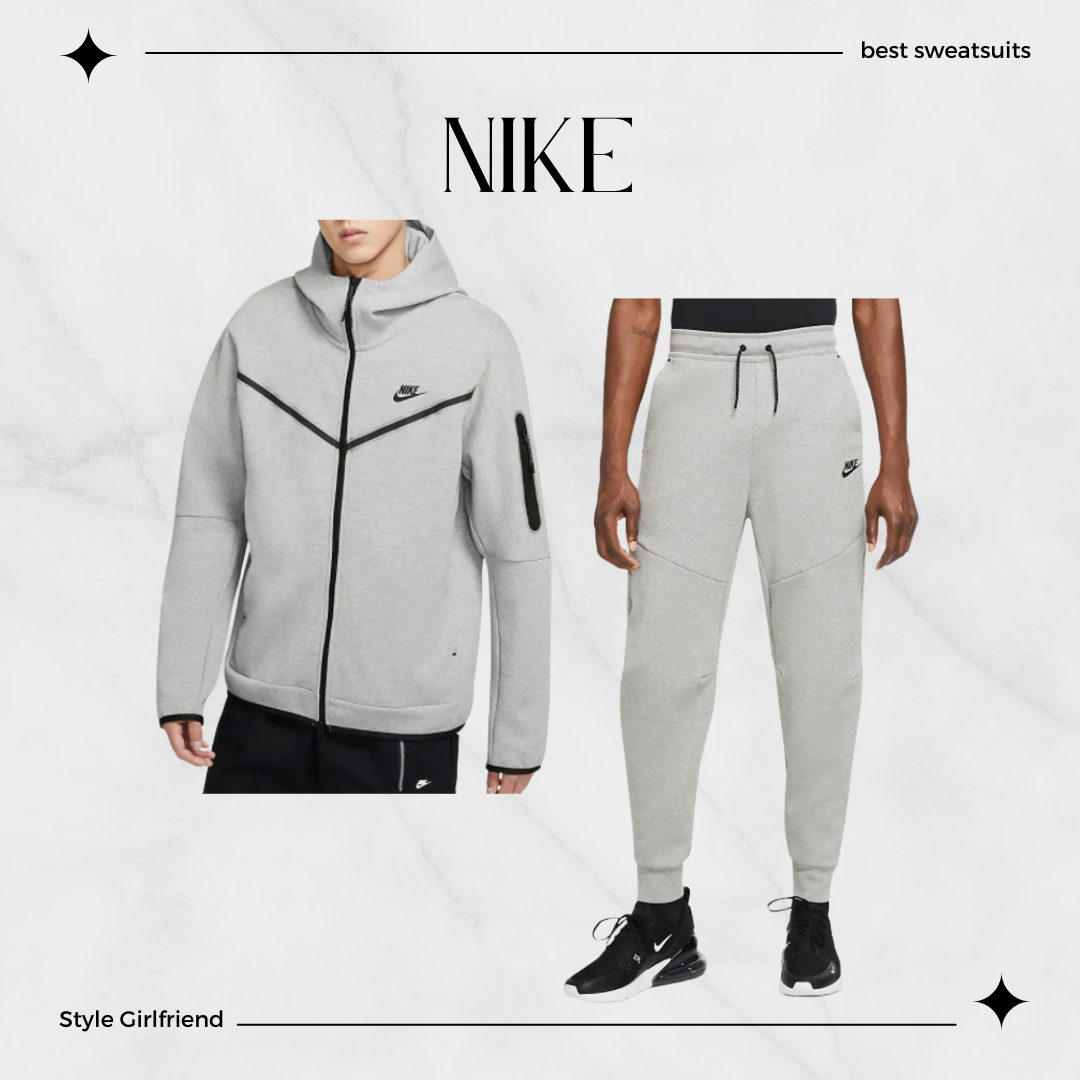 Best for: Looking like an off-duty Insta-famous trainer
There's a reason these Nike pants made the #SGapproved Hall of Fame. The Tech Fleece is topnotch, and when paired with the matching jacket? Perfection.
This entire outfit gives you all-day comfort while still looking stylish as hell. You'll look like a celebrity trainer that shows up on Chrissy Teigen's Instagram pushing her to dig deep for one more set of squats.
The Tech Fleece material is soft, light and warm, while the tapered fit on both top and bottom creates a modern, streamlined look. The cuffed ankles let you show off your sneakers, if you're wearing any.
Todd Snyder
Best for: A sporty and athletic vibe (even if you're not planning to work out)
Truly, Todd Snyder has the 'Garanimals of sweatsuits' situation locked down.
The brand offers a variety of sweatshirts and sweatpants in different materials and styles, like sweatpants with cargo pockets for some added heft.
You can also opt for a full-zip hoodie, pullover hoodie, or a crewneck up top.
Oh, and the color options go on and on.
Start with the midweight pairing. It'll serve you well year-round.
Then, build out your WFH sweatsuit wardrobe the longer this thing keeps us at home.
John Elliott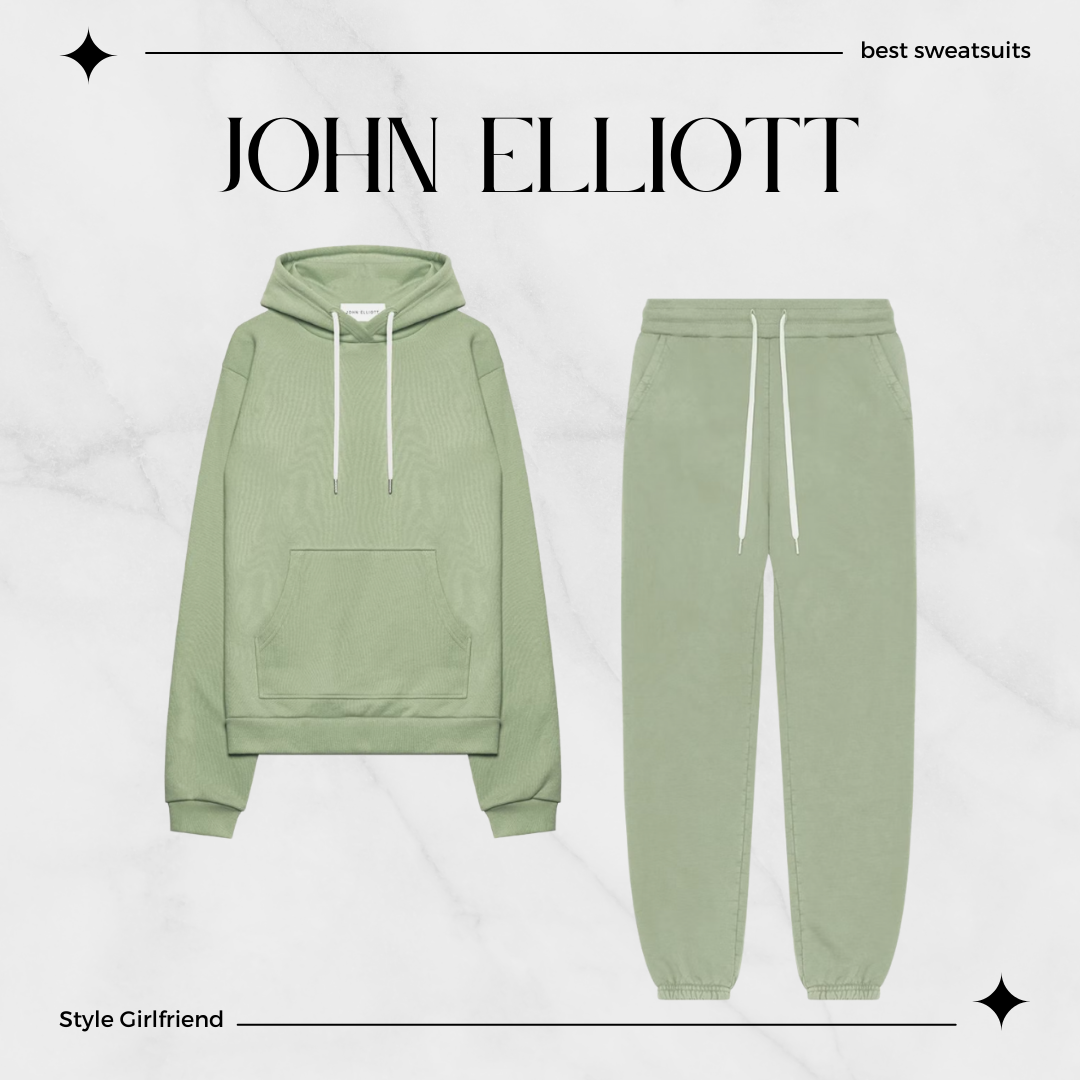 Best for: Feeling luxe as hell in your sweats
We'll speak only for ourselves here: We are very into Keeping Up With The Kardashians recurring character Scott Disick's style. Like, sure, he could use some (okay, a lot of) therapy, but his outfits are on point!
If you've also found yourself clocking his LA rich guy outfits, check out John Elliott.
The brand does low-key luxe basics so well.
Yes, they come with a rich guy price tag to match, but honestly, the clothes are really well-made and will have you looking and feeling like a million bucks.
As with the other matching sets (that are all sold separately, b-t-dubs, for the best fit for your particular body), you can wear each item on its own, or as an easy 'one and done' outfit.

Everlane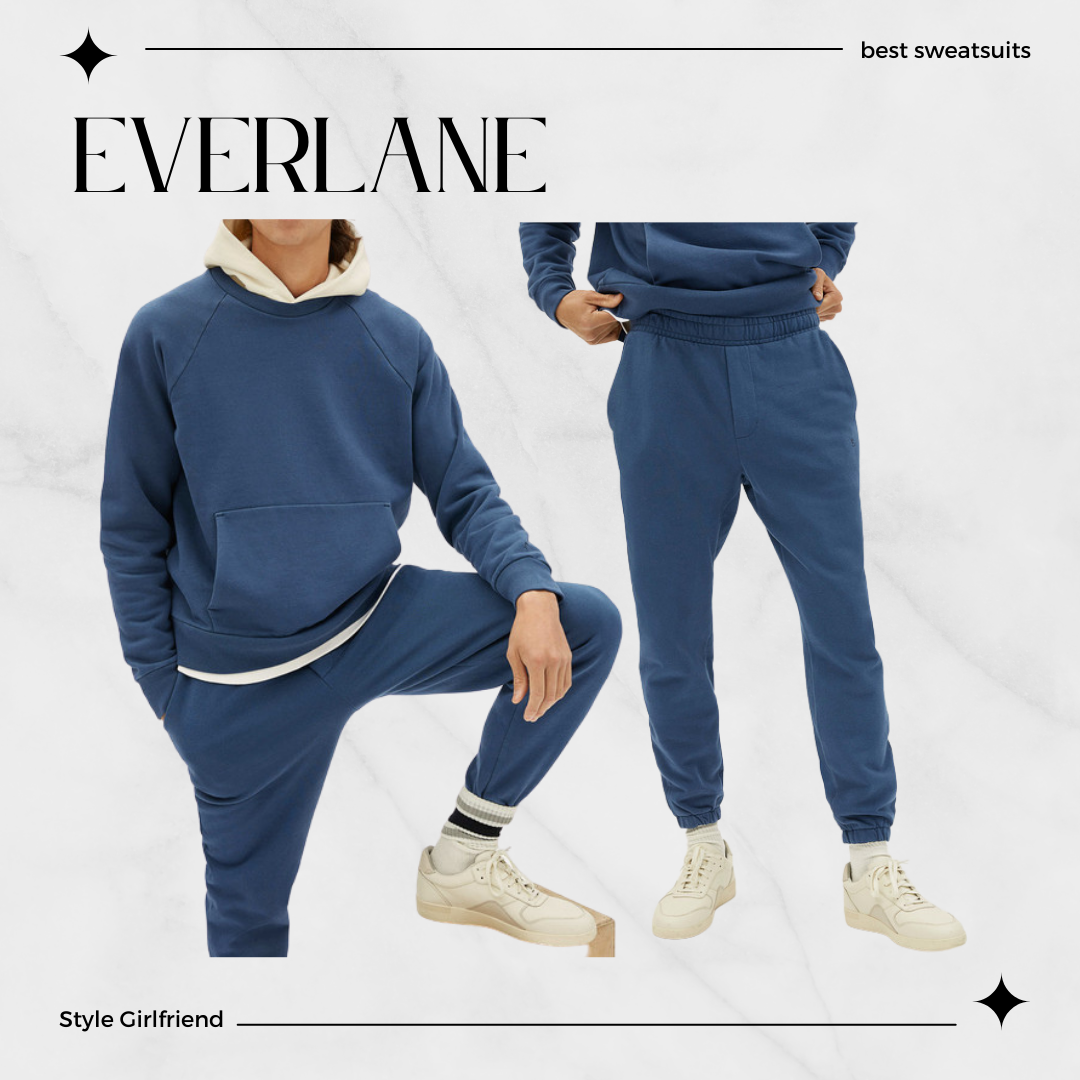 Best for: Everyday sweats
Our team loves the kangaroo pocket on this crewneck sweatshirt, which comes in eight colors for more than a week's worth of coordinating sweatsuit outfits.
The organic cotton's thicker material offers a dressed up(-ish) feel, for a premium vibe while still ringing up under $100 for each piece.
Fourlaps
Best for: Actually working out in
It's no surprise Fourlaps has become one of our favorite new athleisure brands for guys, given how stylish and well-constructed their clothes are.
The Rush hoodie and sweatpants are comfortable, with a winning combination of athletic touches, like sports mesh in the pockets, and thoughtful details including reflective strips along the zippers.
Old Navy
Best for: Sharing with your significant other
This unisex set has been on our radar since the holidays, when we put it in basically every gift guide put out in December.
In our opinion, the fit is meant more for men, but if you come home with a pair for you and for her in coordinating colors, we promise she'll be psyched.

Want more #SGapproved stay at home-wear? Check out the best loungewear for men and WFH outfits.