SG Hall of Fame: The Best Men's Pants and Shorts
Bottoms up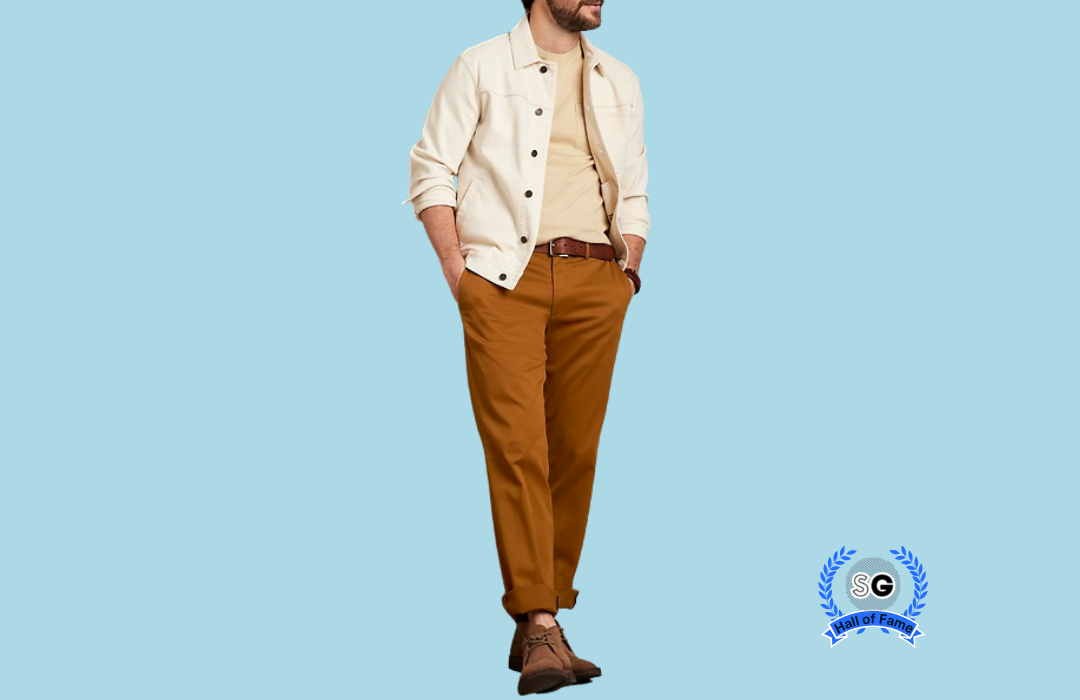 These are the clothes and accessories we share with guys again and again.
In this installment? Pants and shorts.
Rock and roll has one. So does baseball. Today, the Style Girlfriend Hall of Fame joins their ranks as the definitive honorary home for everyday menswear icons.
Welcome to our hub for the pieces we recommend all the time. These are the styles our favorite brands stock year after year… The all-time icons you can build a wardrobe around.
Bottoms up, baby! It's time for our favorite pants, jeans, shorts & joggers.
Check out our favorite tops, too!
Below, discover the best men's pants and shorts, now and probably forever:
The Best Men's Jeans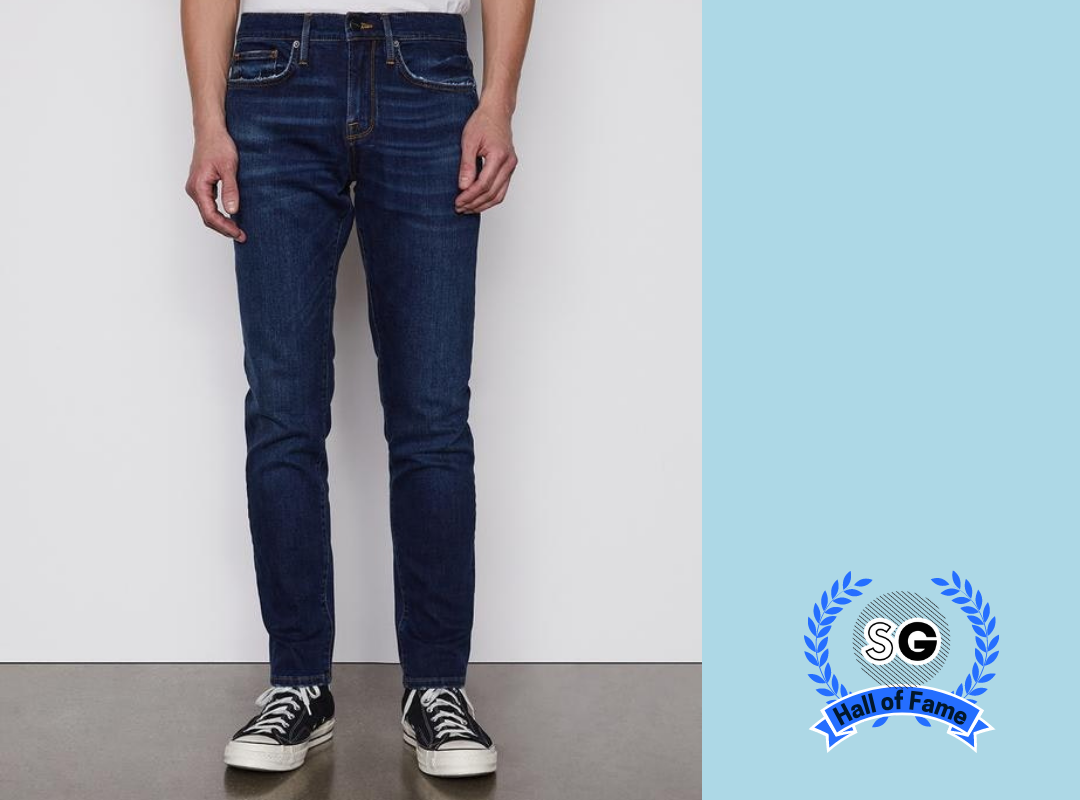 brand: Frame Denim
price: $198 – $218
Why we love it on guys: Frame gets our stamp of approval because their men's jeans come in a nice variety of washes and vibes, and most importantly, come in three fits: athletic, slim, and skinny.
A nice dark wash pair like this will take you from the most casual afternoon on your couch to a nice dinner out and back again.
How to wear it: Okay so hold the waistband in both hands and pick up one foot…
I kid, I kid!
You know jeans go with everything, and you know how to wear them. So the hot tip here is, if you're ready to invest in a new pair, don't be afraid to order a few different washes and fits if the brand is new to you.
Additionally, if you wish some small detail on a pair was a hair different? Take 'em to the tailor! You can have all kinds of adjustments made from the hem to the waistband and voila—a perfect fit.
The Best Chinos for Men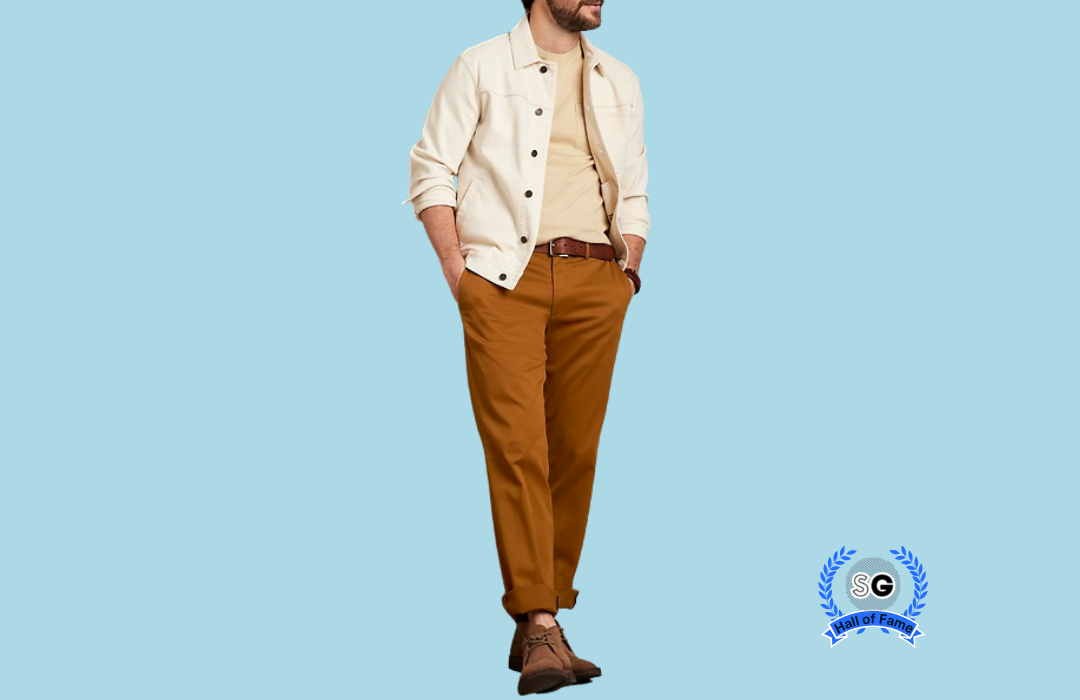 brand: Banana Republic
price: $100
Why we love it on guys: Of all the mens' brands out there making a classic pair of chinos, Banana Republic's Rapid Movement Chinos remains our team's favorite. I know, feels like a throwback!
The chinos come in three fits: Skinny, Straight, and Tapered. You—yes, you with the retired soccer player thighs—can definitely pull off the skinny. But hey, I'm just letting you know you've got options.
RELATED: The Best Pants for Thick-Thighed Guys
How to wear it: With everything! Sub chinos for when you might otherwise wear jeans for a stylish casual look.
Or, pull them on for a dressier, "tucked-in shirt atmosphere" like a business-casual office. They'd also work at a beachy casual wedding with a linen shirt on top, or out to a nice dinner with your lov-ah.
The Best Men's Dress Pants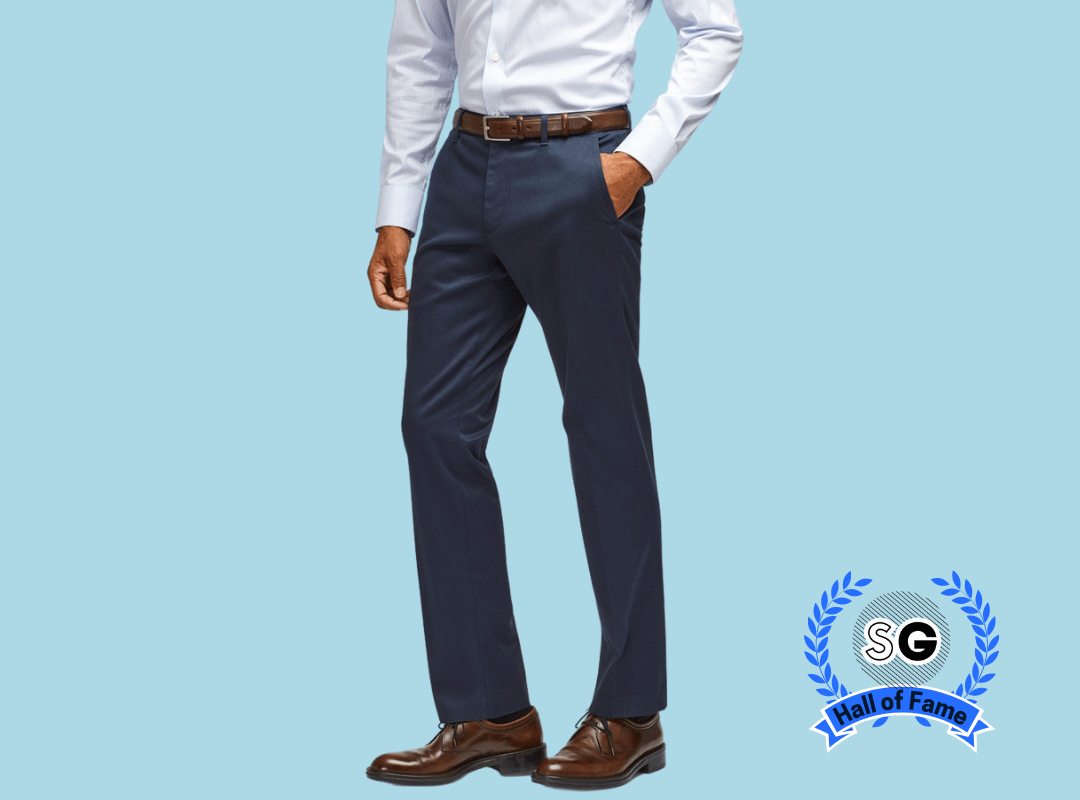 brand: Bonobos
price: $99
Why we love it on guys: The Stretch Weekday Warrior Dress Pants from Bonobos are dependable, well-fitting and affordable.
Bonobos started as a small brand trying to change the world of men's pants, and you can see that in the attention to detail, butt-flattering cut, and modern wrinkle-resistant fabric.
How to wear it: Sometimes you need to get fancy! And sometimes it's just your work environment!
Dress pants look best with their fellow "dressy" items, like your leather brogues and a crisp, well-fitting shirt tucked-in. Layer on a merino sweater or add a structured topcoat for cooler days.
Wow, so sharp, I can see it now…
The Best Men's Twill Pants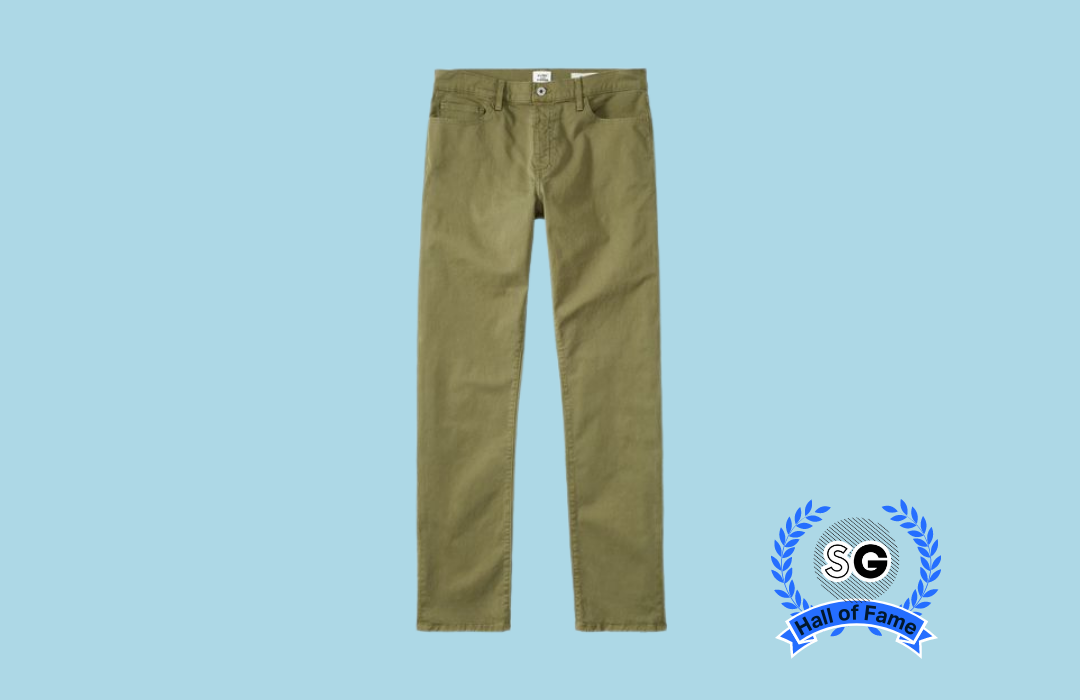 brand: Flint & Tinder
price: $98
Why we love it on guys: Flint and Tinder's 365 pant comes in three fits: slim, tapered and straight… Which you should know by now, we love.
Plus, these pants come in 11 colors, all of which are easy and in the family of "neutral," aka they'll go easily with everything else you already own.
How to wear it: Think of these twill pants as the extremely happy medium between your favorite chinos and comfy, swishy tech pants.
Dress accordingly—meaning, these 5-pocket pants can kind of do it all. They work with a hoodie and sneakers as well as a cozy turtleneck sweater and boots.
The Best Men's Jogger Pants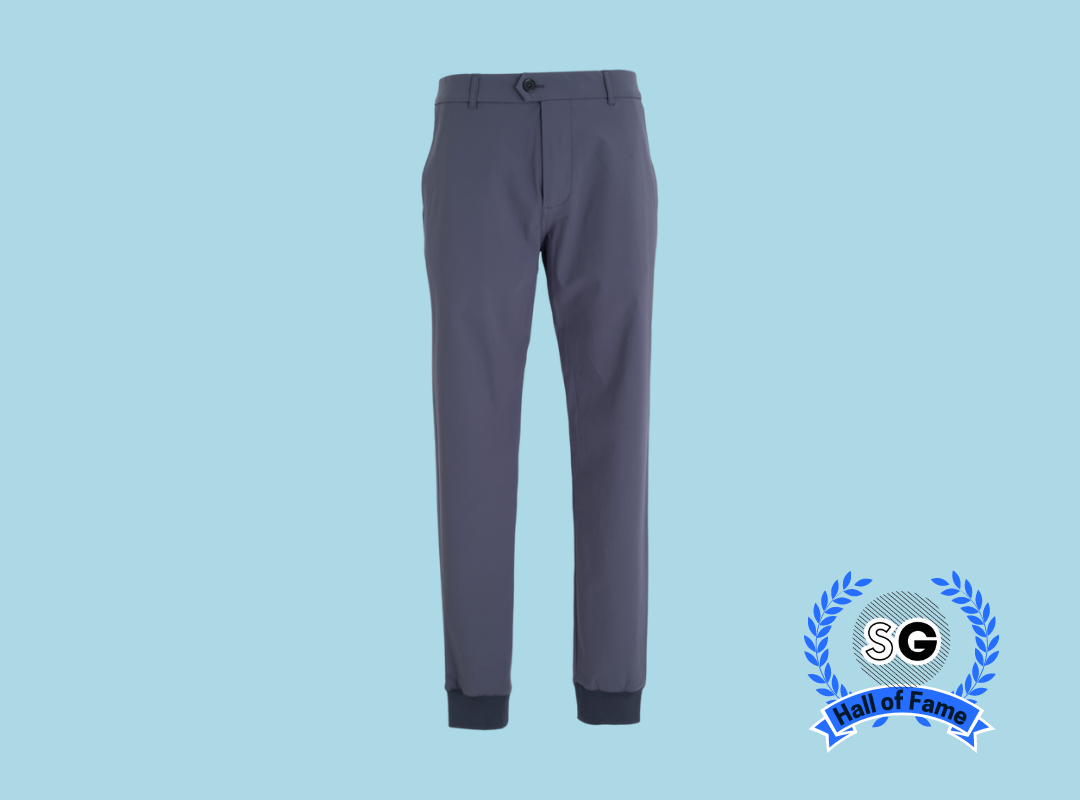 brand: Greyson
price: $145
Why we love it on guys: Oh hello, dress jogger!
The Montauk jogger from Greyson is is like if your work pants and your weekend pants had a really good-looking, fully grown baby.
They're swishy and sporty but also "nice" looking so you can seamlessly transition from the links to the clubhouse to the couch.
How to wear it: I know you're expecting me to tell you to wear these with your cleats and a golf bag slung over your shoulder, but actually these are way more versatile than you'd expect!
Try a half-zip sweater or sweatshirt, a tee and slides or any other casual combo that catches your eye.
The key is to treat these joggers like any other, but know that they'll look juuuust a bit more put-together than your cotton pair.
The Best Men's Sweatpants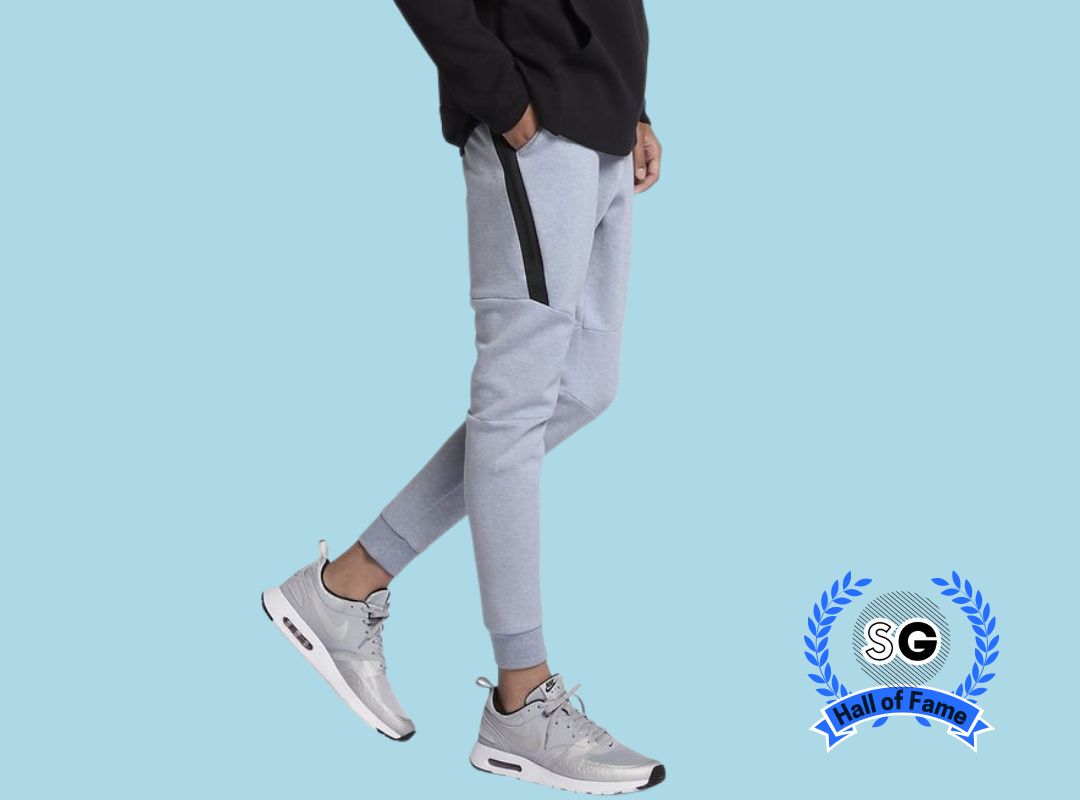 brand: Nike
price: $110
Why we love it on guys: The Nike Sportswear Tech Fleece line is perfect for cooler temps. These particular joggers are nice and roomy in the thigh, and have cool seams, a side pocket and thick cuffs around the ankle.
All those details mean these joggers will look so good. Nike does half the work for you in making joggers feel dressed up enough for the outside world.
How to wear it: With a matching hoodie? Absolutely. With a comfy white tee? Definitely. With a perfectly broken-in oxford for a work-from-home day? For sure. Running shoes, Adidas slides, leather sneakers… Check, check, check!
And now…the best men's shorts!
The Best Chino Shorts for Men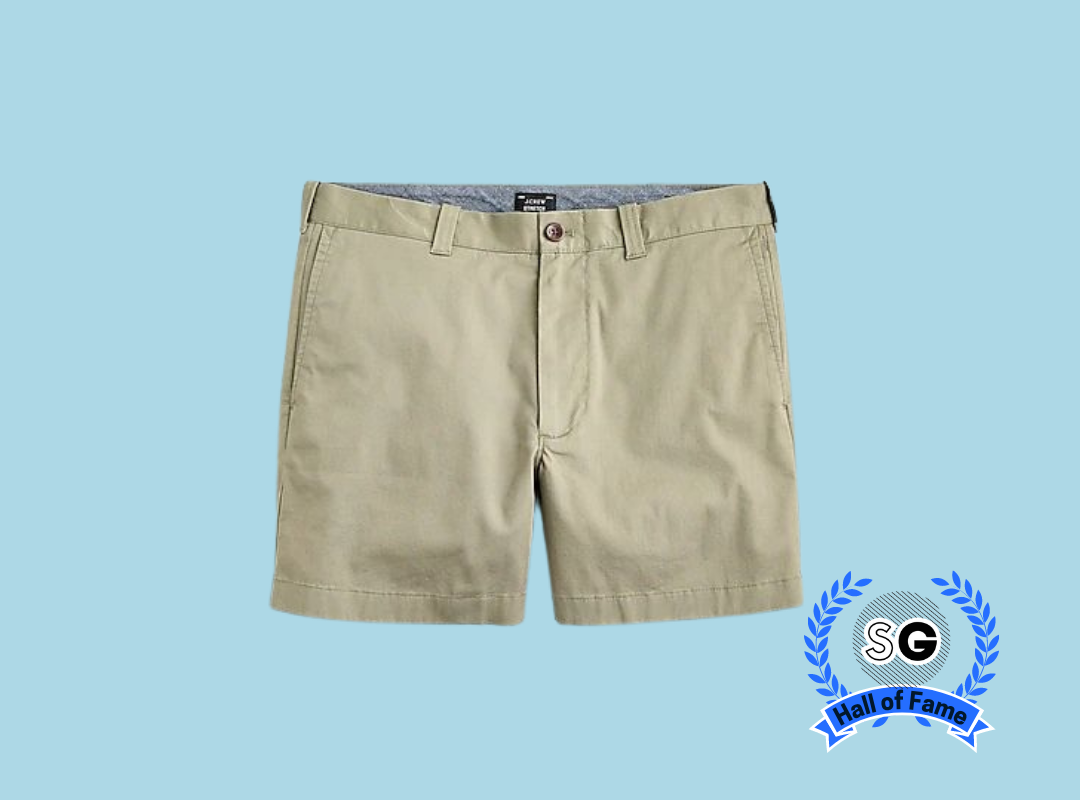 brand: J.Crew
price: $70
Why we love it on guys: Sometimes the simplest answer is the best one. We love these on guys because they are a nice, uncomplicated pair of short-ish shorts.
Shorts that extend to anywhere near your knee are sloppy and dated and just plain modest.
The tl;dr? Guys, we wanna see the thigh!
How to wear it: All thighs are beautiful, and we want to see them! Rock these crisp chino shorts—with a purposeful 5″ inseam—with a camp shirt or a classic pocket tee, and either sneakers or Birkenstocks… You get the idea! Chill in the air? Chartering a sailboat for the afternoon? Grab a Breton stripe sweater and boat shoes.
The Best Tech Shorts for Men
brand: Olivers
price: $68
Why guys love it: The 4-way stretch and 7.5 inch inseam help these men's performance shorts live up to their name.
The totally iconic Olivers All Over Shorts work for hiking, a gym session, a day at the beach or a day on the couch. They come in nine easy-going colors, repel water and wick sweat.
That means you can meet your friends (or a date!) for coffee after your adventure or Netflix binge and still look great.
How to wear it: The only thing you can't wear with these shorts is a t-shirt with the arm holes cut out all the way down to your belly button. And maybe like, dress shoes. Everything else is honestly fair game.
Taylor Davies splits her time between NYC and Sun Valley. She loves writing about menswear, overpriced martinis in dimly lit hotel bars, and cross-country skiing. Not necessarily in that order.