The 10 Best Boat Shoes For Guys This Summer
When sneakers just won't do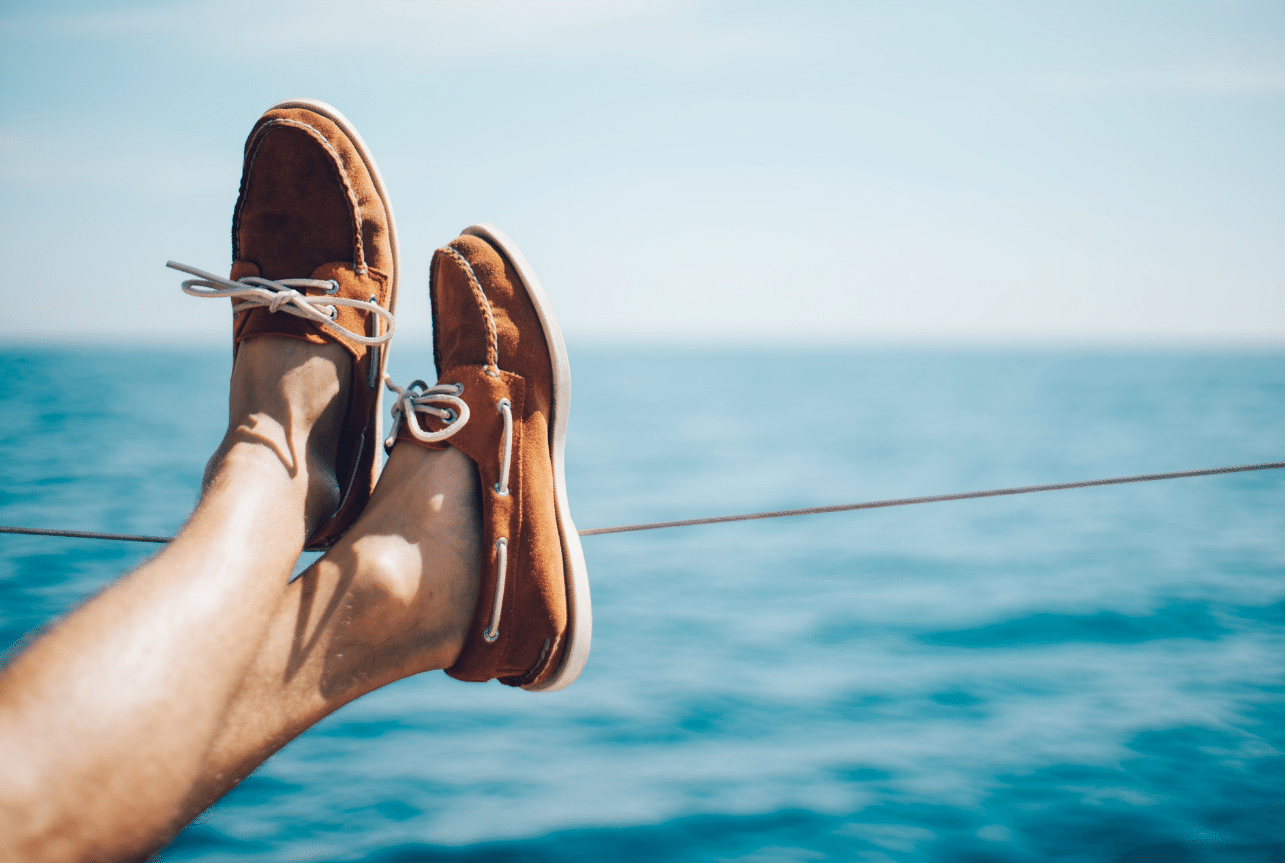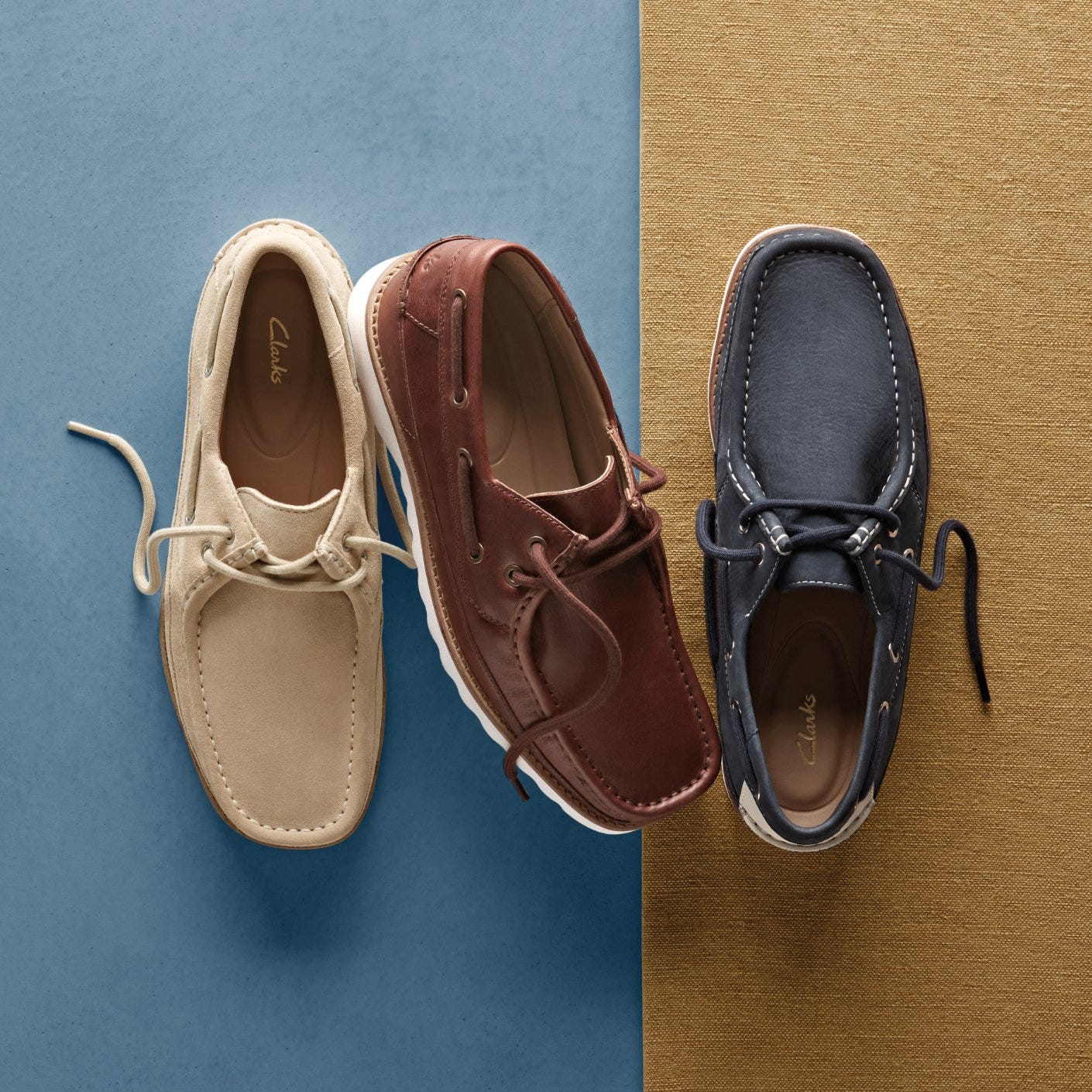 That's right. We're back on our boat shoe bullsh*t.
Sorry not sorry!
The weather went from meh to mediterranean basically overnight, and now all we want to do is sip one of those drinks with the little umbrella in them. And y'know what pairs perfectly with tropical drinks? Casual footwear. Sometimes sandals, sure, but now always!
If you have a physical aversion to boat shoes, we want to be understanding, but also…it's hard because boat shoes are great!
They're versatile. They look better with age, and they're crazy-comfortable! What's not to love?
We've rounded up some of our favorite pairs that are perfect for the warm weather weekends ahead.
Below, the 10 best boat shoes for guys: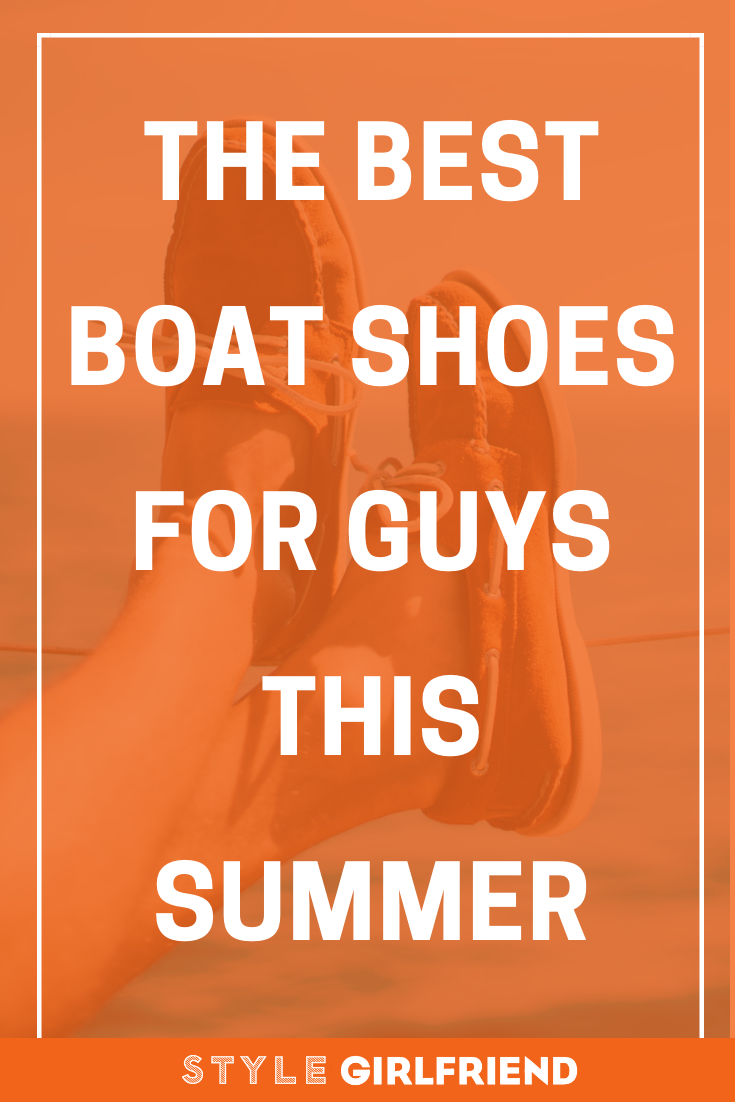 SG Says: When it comes to the best boat shoes for guys, Sperry is obviously top of mind.
After all, they're the OG! If you're going to get just one pair, make it these.
SG Says: We like how the smooth grey nubuck elevates the boat shoe into something more sophisticated.
RELATED: You get the feel of seafaring footwear, while the overall vibe is a little more refined.
The best of both worlds!
SG Says: Yes, Clarks is responsible for the SG HQ hall of famer desert boot, but that doesn't mean they can't branch out!
The Durleigh Sail style comes in the great tan suede above, as well as navy nubuck and tan leather.
Knowing how well Clarks constructs its footwear, if you invest in a pair now, you'll be wearing it on land and at sea for years to come.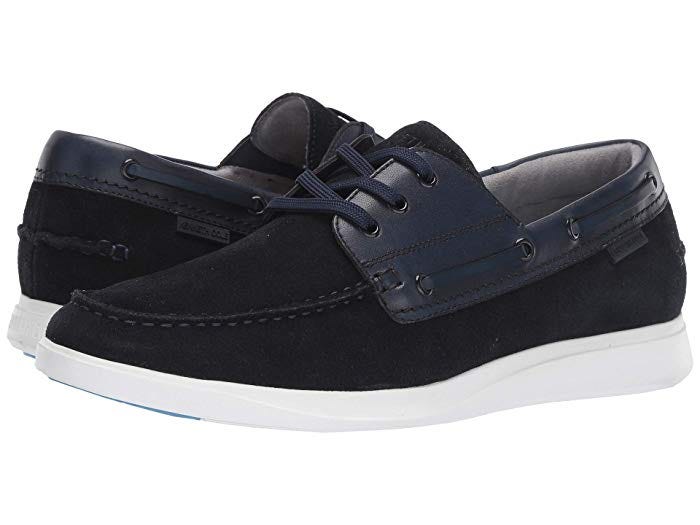 SG Says: If you're into the idea of a boat shoe, but wish it looked a little less bro-y, this pair from Kenneth Cole New York might be right for you.
The dark colors and sneaker construction vibes could turn any skeptic into a boat shoe aficionado.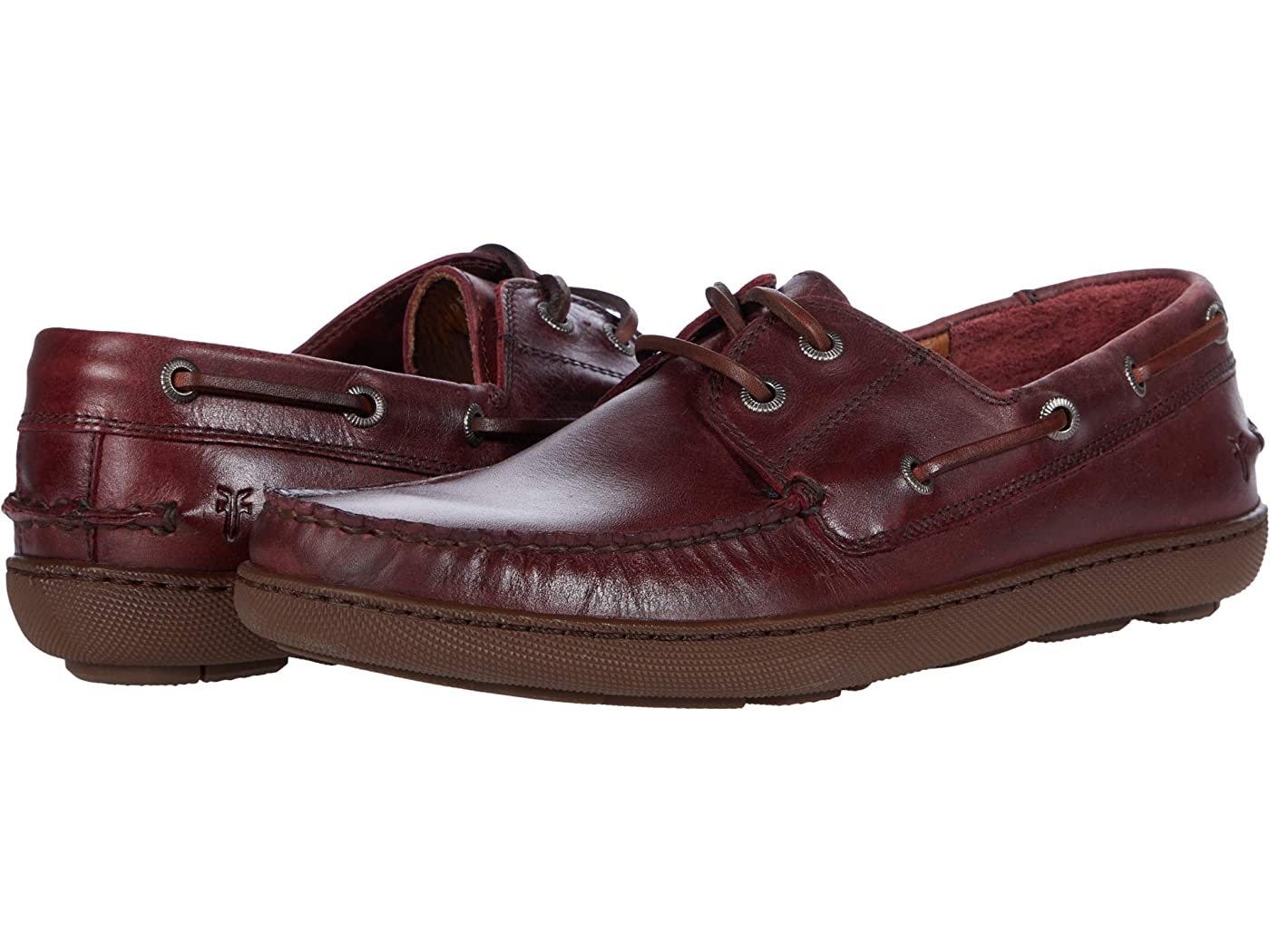 SG Says: These boat shoes from Frye look like an '80s throwback…in a good way, obviously (or we wouldn't be recommending them). Like something the dad in Alf would wear on the weekends.
READ MORE: 5 Boat Shoe Outfits for Summer
Beyond that, the gathered material at the toe gives almost a slipper vibe to this shoe. Which is exactly how you want to feel in a boat shoe.
SG Says: If you're looking to lean into the nautical vibes of a boat shoe, you could do worse than picking up a pair in navy.
RELATED: 3 Nautical-inspired outfits for guys to wear this summer
The white laces, stitching, and sole don't hurt the "out to sea" aesthetic either.
SG Says: This durable-looking boat shoe from Target rings up under forty dollars, making it a great option if you want to devote more of your summer budget to pool floaties, not your warm weather wardrobe.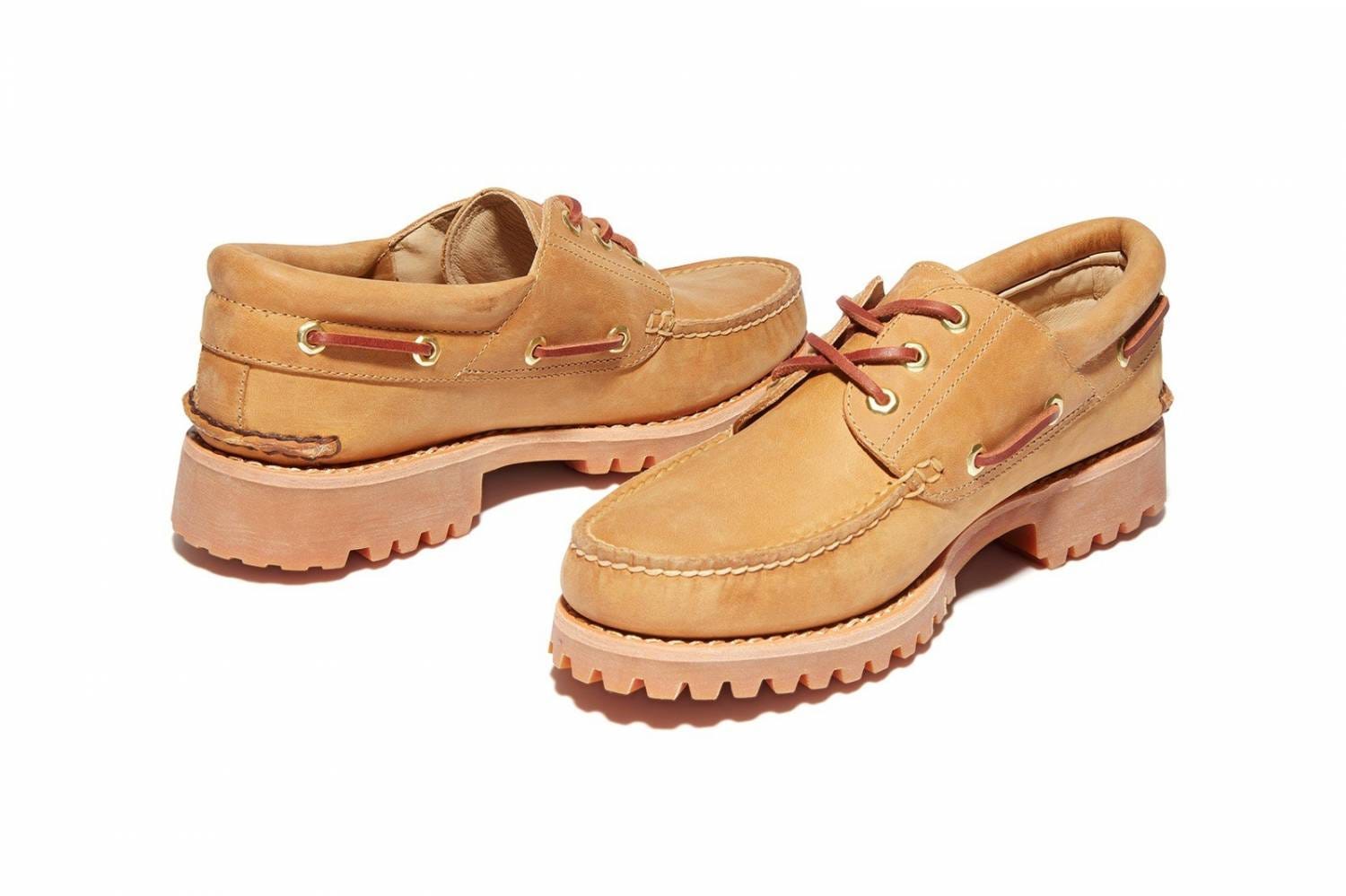 SG Says: These clunkers won't be for everybody, but personally we think this Timberland collab with cool guy brand Aimé Leon Dore looks super fresh and fun.
Plus, you won't find another boat shoe like this that gives you a little extra height…if you're into that kind of thing.
SG Says: This navy pair from ASOS—featuring a round toe and textured tread—makes for an affordable everyday option in your summer wardrobe.
SG Says: If Sperrys are the boat shoe OG, Sebago comes in a close second. This slip-on style features luxe-looking lace stitching and a non-scuffing outsole.
***
Like this post? Don't miss another one! Follow SG on Pinterest