2016 Most Stylish Man: Ryan Reynolds
Cheers to this year's Men's Style Madness Winner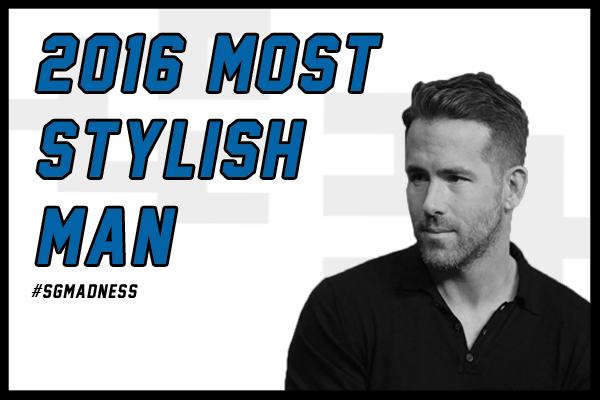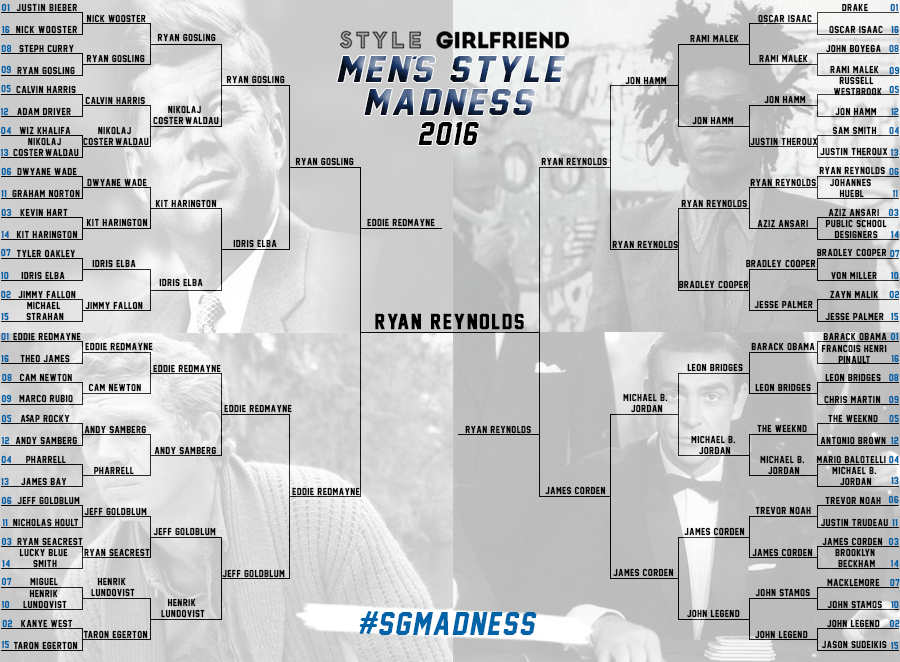 And the 2016 Most Stylish Man is…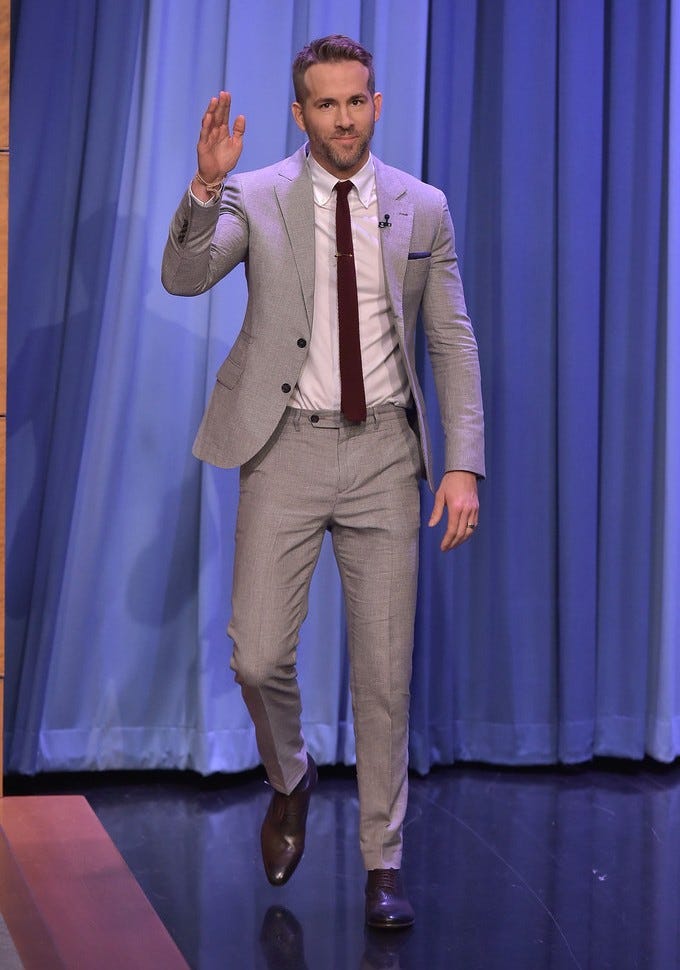 Much like last night's buzzer beating March Madness Championship between UNC and Villanova (still pretty pumped about it), Ryan Reynolds and Eddie Redmayne traded style 3-pointers throughout the entire Men's Style Madness competition – but it was Villanova's Reynolds' hard fought style upgrades this year that won him the title of Most Stylish Man.
SG HQ's take on Ryan's win:
His style is utterly accessible. A blend of sleek staples with simple accessories make his casual and formal wardrobes equally appealing.
The man knows fit. Even after putting muscle on for Deadpool, he successfully wears slim cuts and more relaxed fits by making sure both versions are tailored for his frame.
He's relatable. Ryan's classic-with-a-twist style and more subdued red carpet choices are a prime example of shining in a minimal outfit – peacocking not included.
Always appropriate for the occasion. We love how he molds his look to seamlessly fit on the red carpet, at a press tour, or in the airport by focusing on thoughtful outfit choices.
Confidence-meets-comfort. We never see Ryan fidget or look uncomfortable in anything he wears, which is major key. Looking effortless – even when in a meticulously crafted outfit – is all about how you carry yourself.
Some of our biggest (subjective) upsets:
The Biebs: He doesn't have the style we usually showcase on SG, but we have to say that it was surprising how quickly you guys chose Wooster's bold #menswear wardrobe.
A$AP Rocky: Another experimental dresser that's a little left of the SG vibe, but losing to Andy Samberg? A little surprising.
Pharrell: Losing to Andy Samberg? Very surprising. Pharrell is a walking fashion risk, but his bold style also pays off in a big way.
Sam Smith: Where was the love for Smith's mastery of three-piece suiting and perfectly tailored wardrobe? We absolutely love Theroux's edgy style and it seems you fellas are Team Edge all the way. Sorry, Sam.
Jeff Goldblum: He could've gone all the way!
Leon Bridges: Honestly, Brit just insists this a prominent upset. (But we totally get MBJ winning…)
TELL US:
WHO DID YOU PICK FOR THIS YEAR'S MOST STYLISH MAN?