Men's Sweatpants Outfits: 5 Days, 5 Ways
Loungewear 4 Life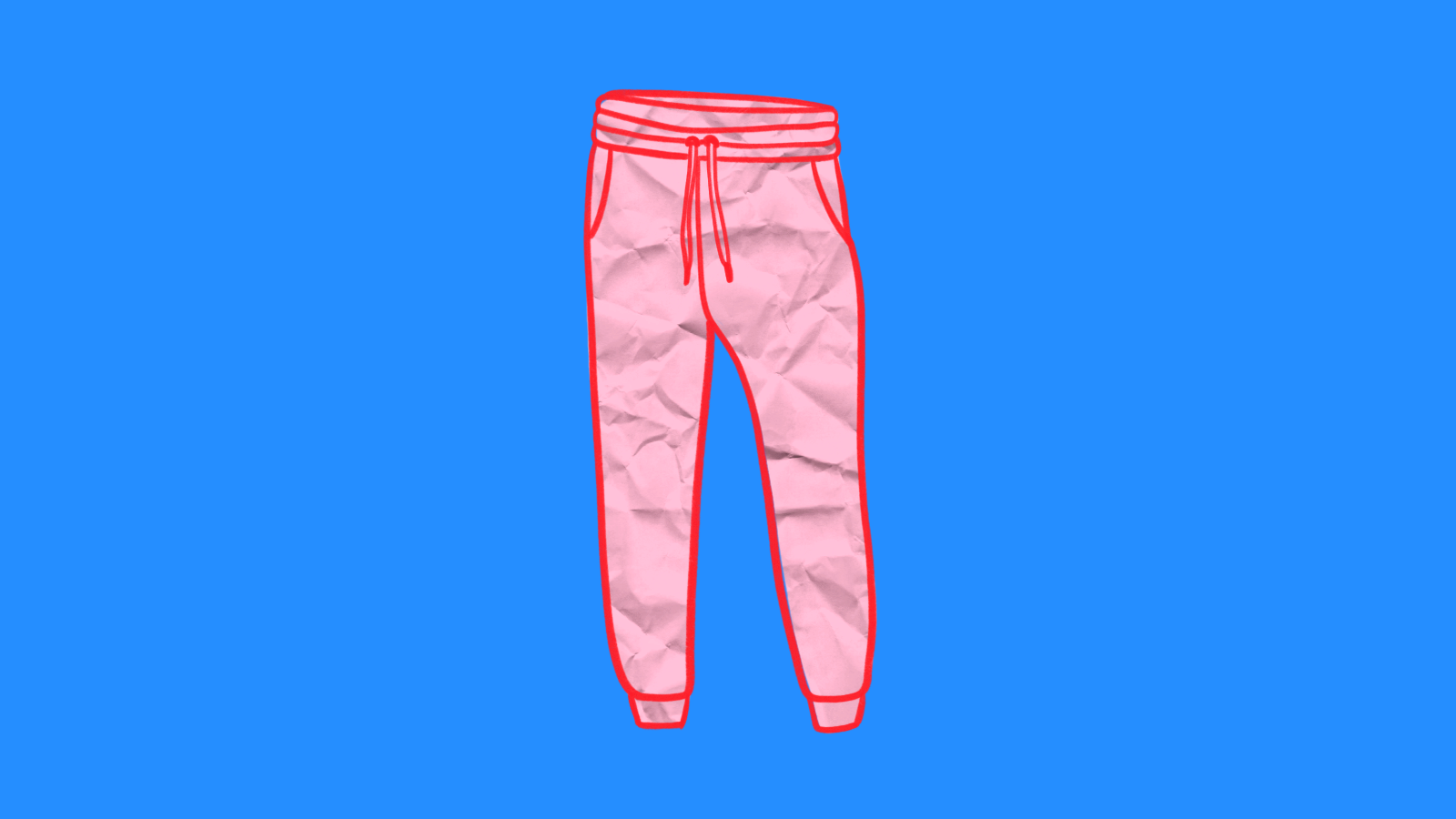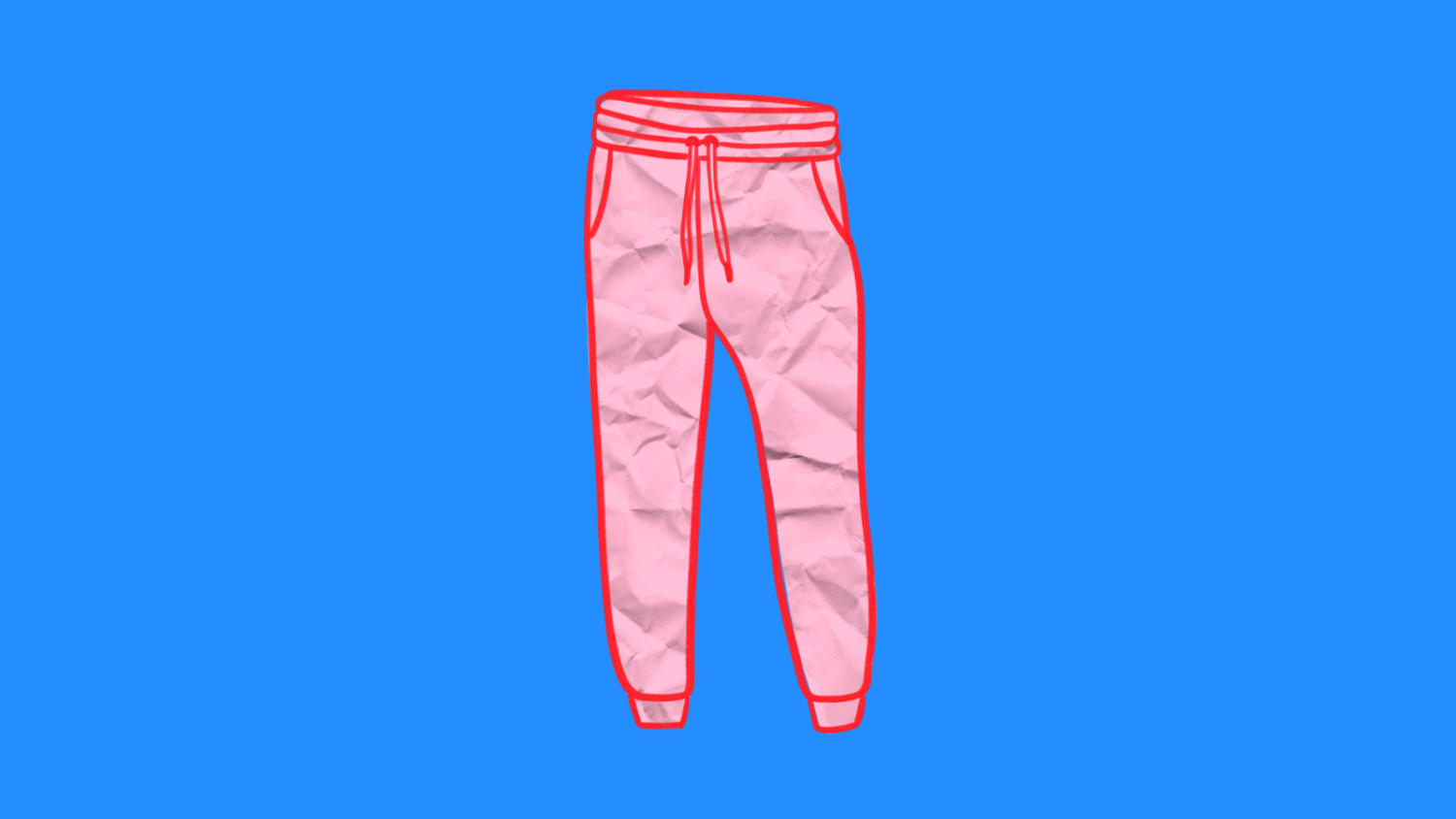 If you're anything like us, you've probably worn sweatpants more in the last two years than any hard pants. And if work has gone permanently remote, or you're working from home a few days a week, it's time to upgrade your athleisure.
How should sweatpants fit?
When shopping for tailored sweats that you can wear for comfort but also FASHION, look for a pair that tapers through the leg, ending in an elastic cuff around your ankle.
These pants shouldn't bunch at the top of your shoe. In fact, if they end a little above your ankle, that's cool.
The fit should feel comfortable if not loose at your thighs and crotch. These are sweats, not running tights, so we shouldn't be able to see everything you're working with, if you know what I'm saying.
Below, check out five men's sweatpants outfits to wear:
Monday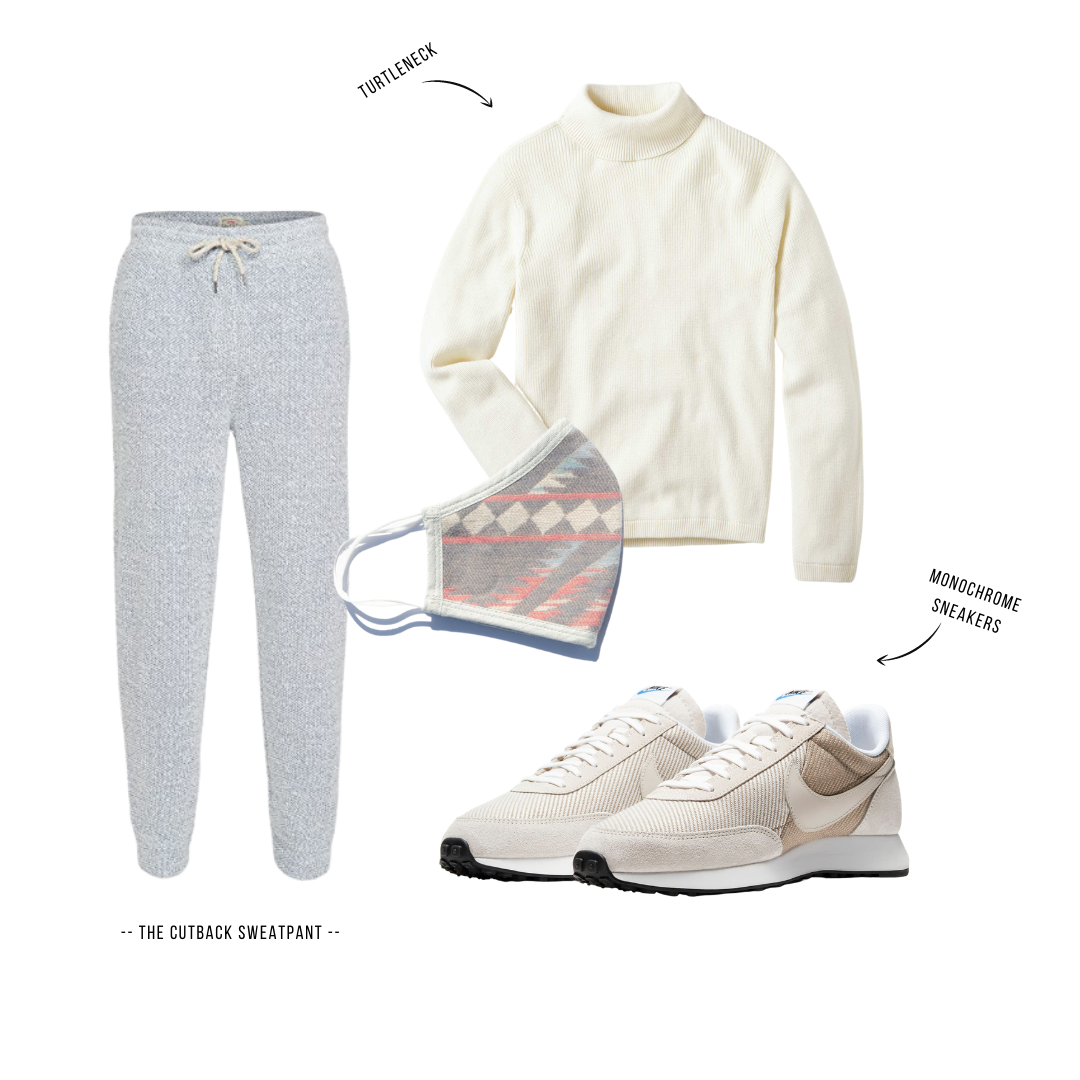 turtleneck | sweatpants | face mask | sneakers (similar)
SG Says: Elevate the cozy vibes of sweats with an ivory turtleneck and coordinating sneakers.
Tuesday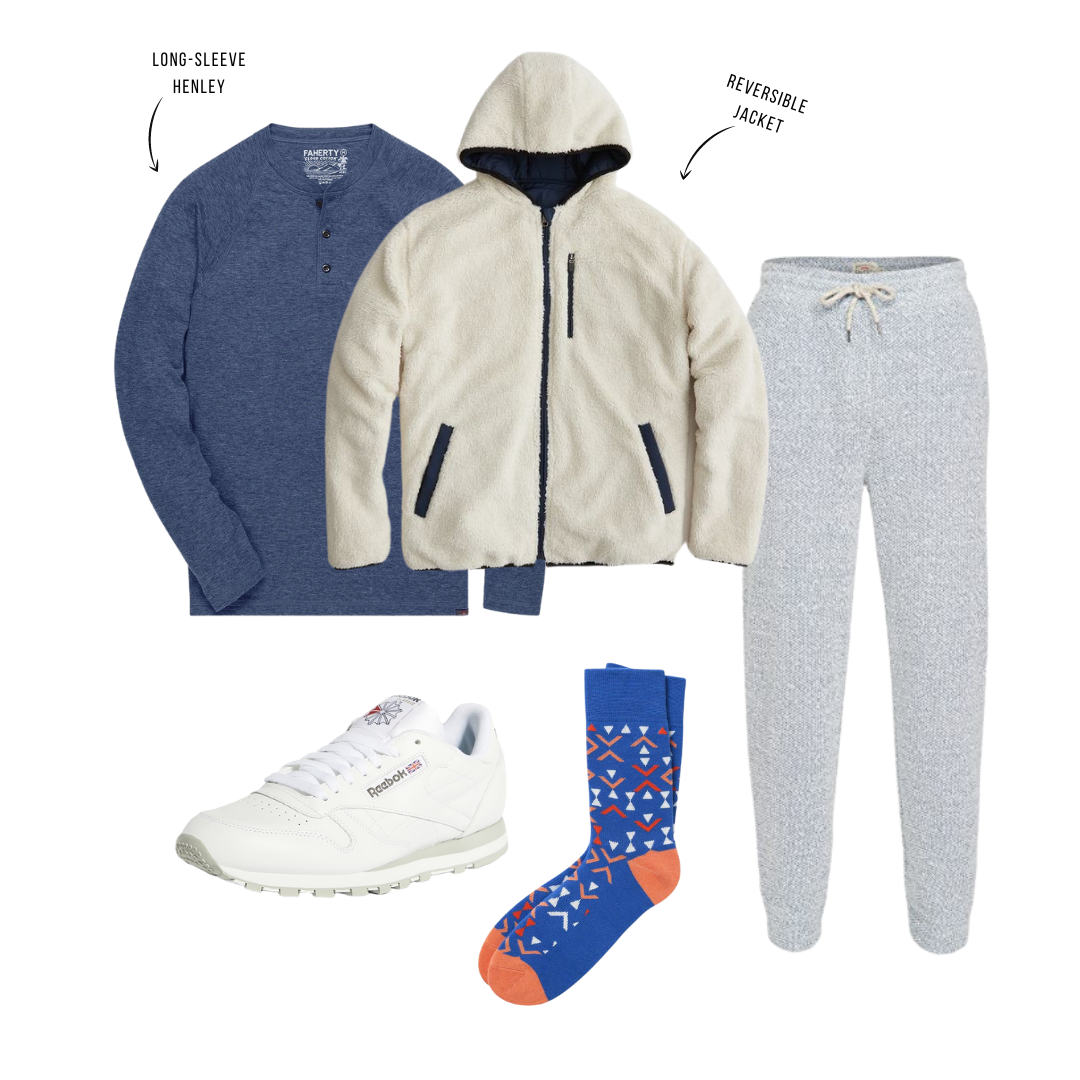 henley | jacket | sweatpants | sneakers
SG Says: Return your sweats to their traditional sporty greatness with a henley, fleece jacket and white sneakers.
Wednesday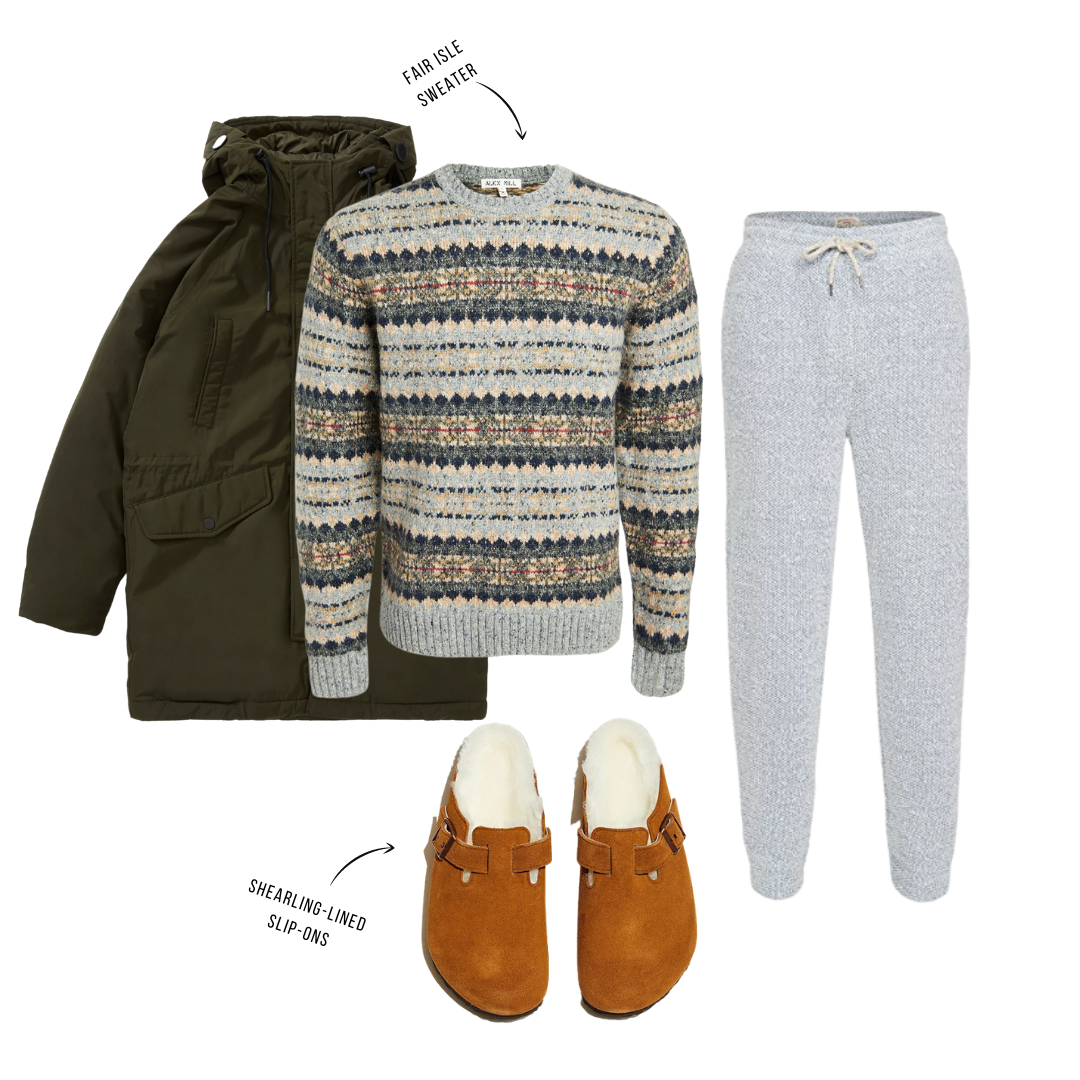 parka | sweatpants | shoes
SG Says: Get hygge with it in a fair isle sweater, classic green parka and shearling slip-ons that transform your living room into a Nordic wonderland.
Thursday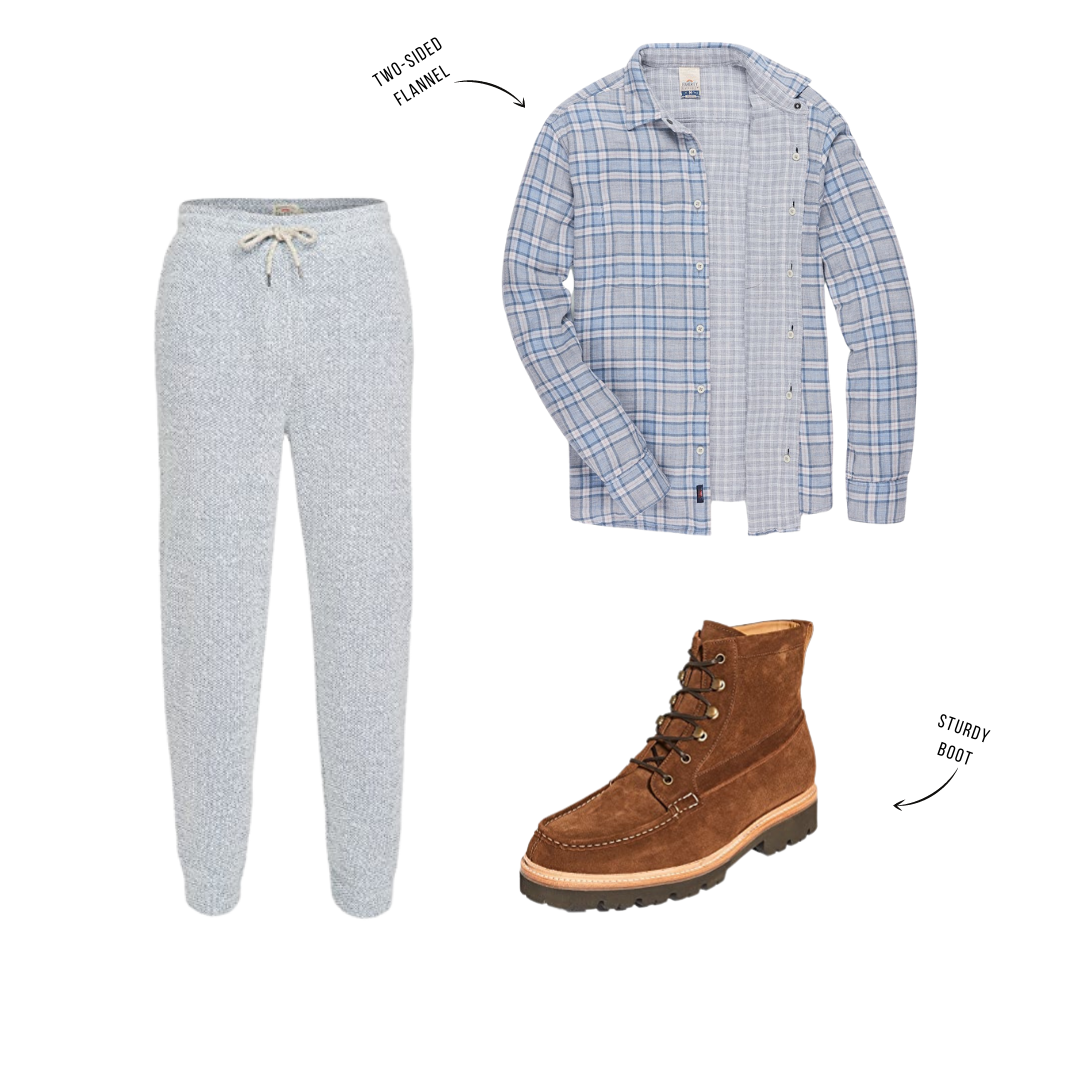 plaid shirt | sweatpants | boots
SG Says: Have you been tasked with shoveling the driveway? Turn it into your rugged man runway with a classic flannel and sturdy lug-sole boots.
Friday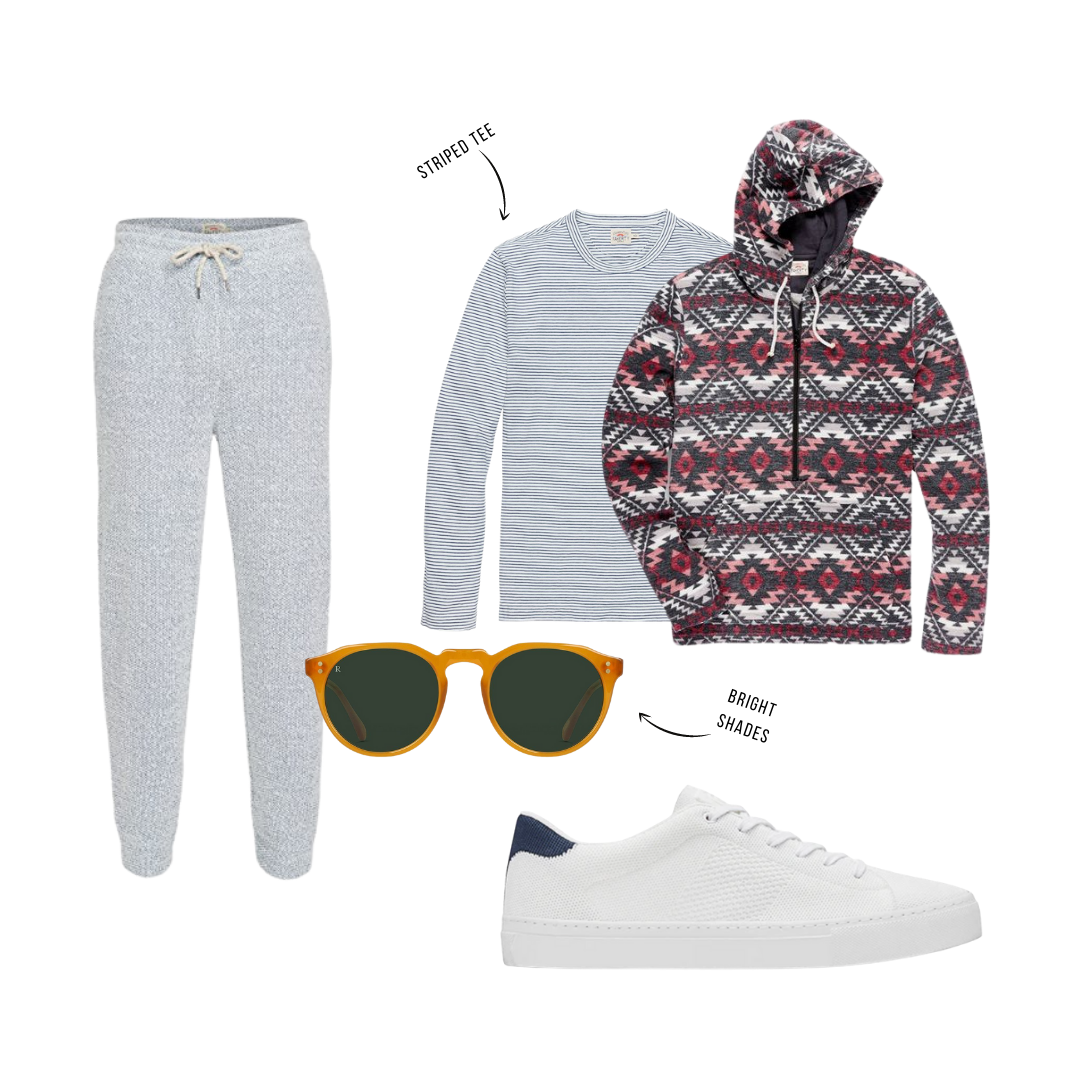 long-sleeve tee | fleece anorak | sweatpants | sunglasses
SG Says: Solid sweats provide the perfect balancing act for major pattern play up top, so go wild with layered prints. And by now you can probably tell that sneakers are a great pairing for sweats.
Shop #SGapproved men's sweatpants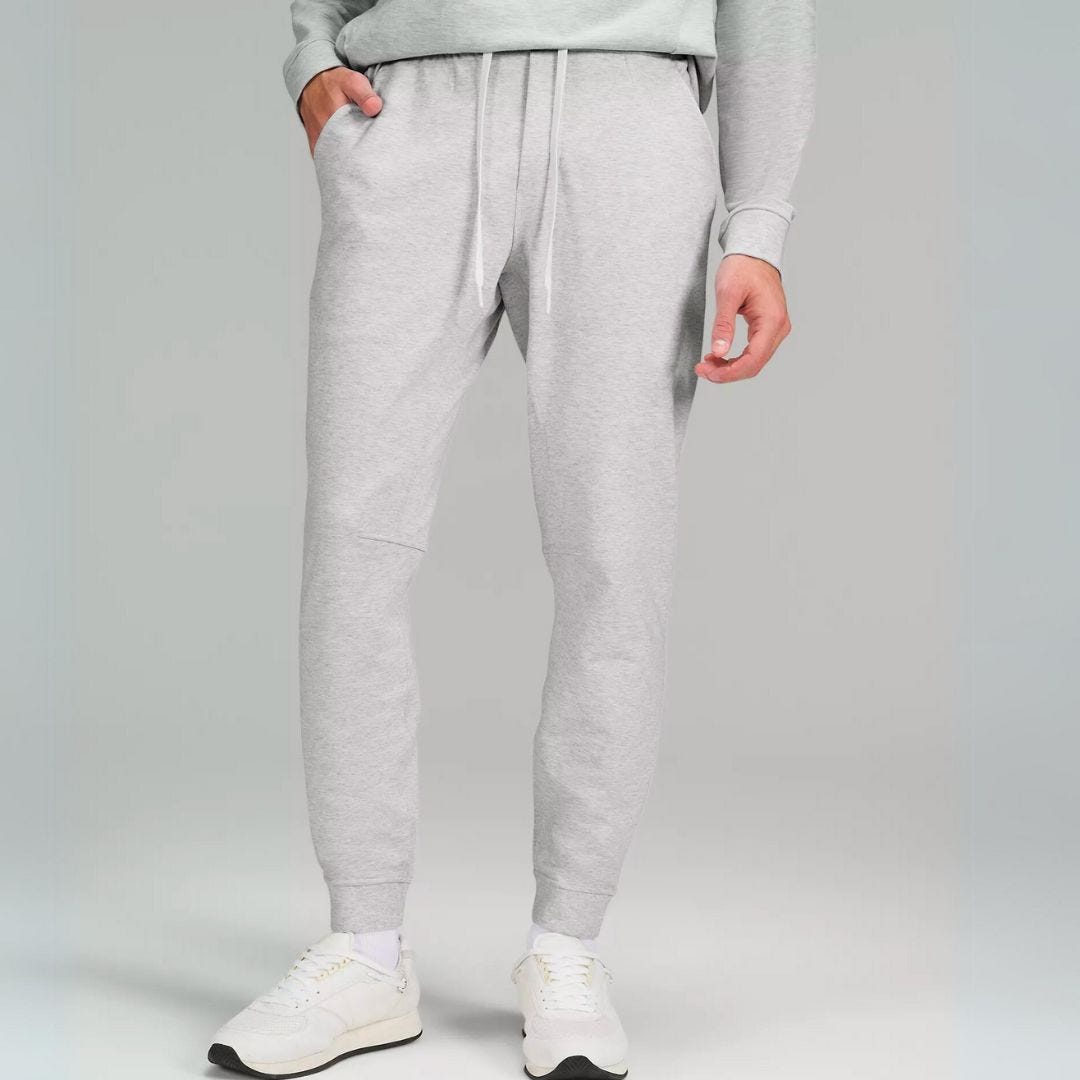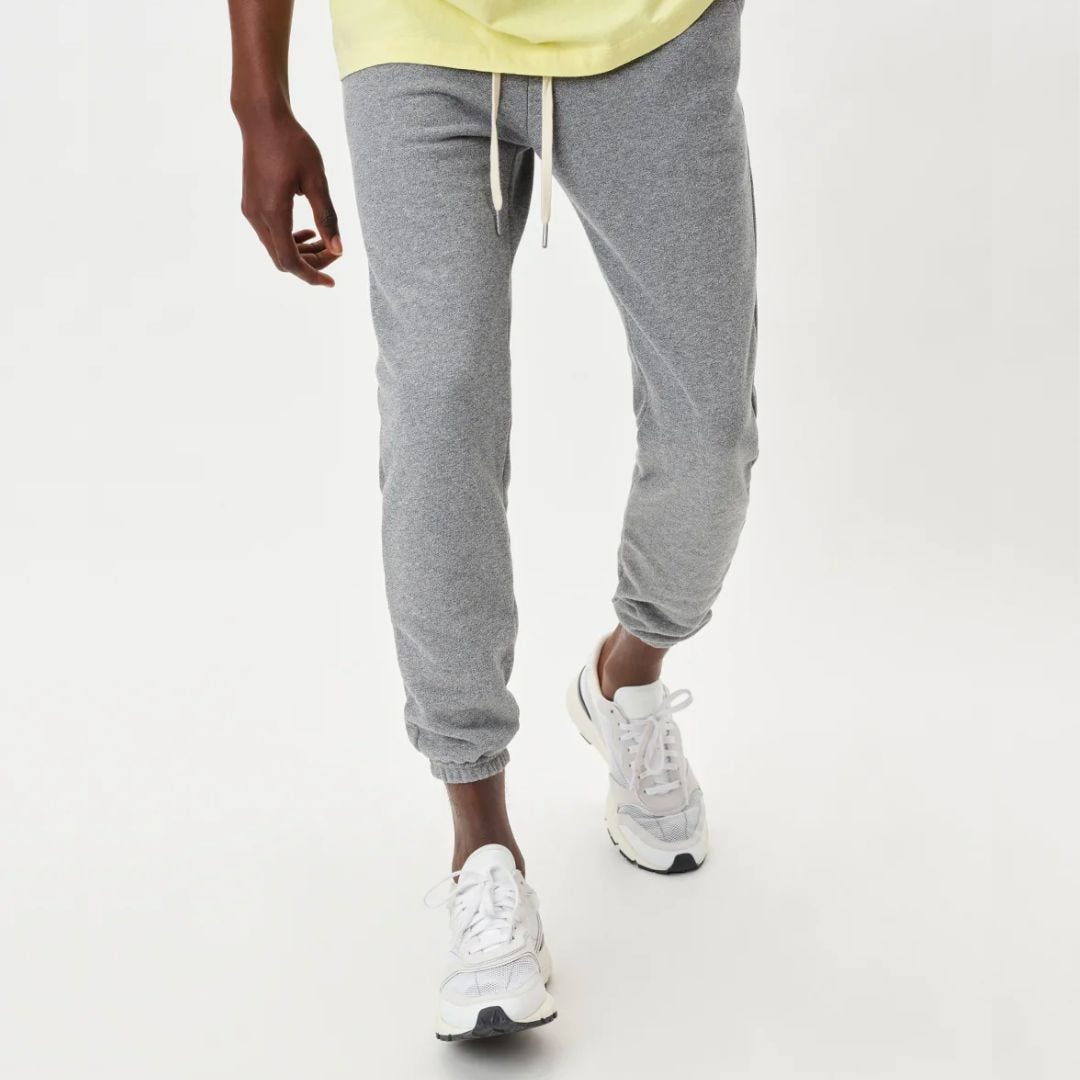 Check out more #SGapproved loungewear style

Like a phoenix rising from the ashes, Gabi Meyers went from Team SG's first-ever intern to a trusted fashion editor and stylist. She currently lives in Chicago with a very cute dog.