In My Cozy Era: 4 Stylish + Sporty Staples I'm Recommending to Guys
The Best Men's Nike Tech Fleece to Wear All Winter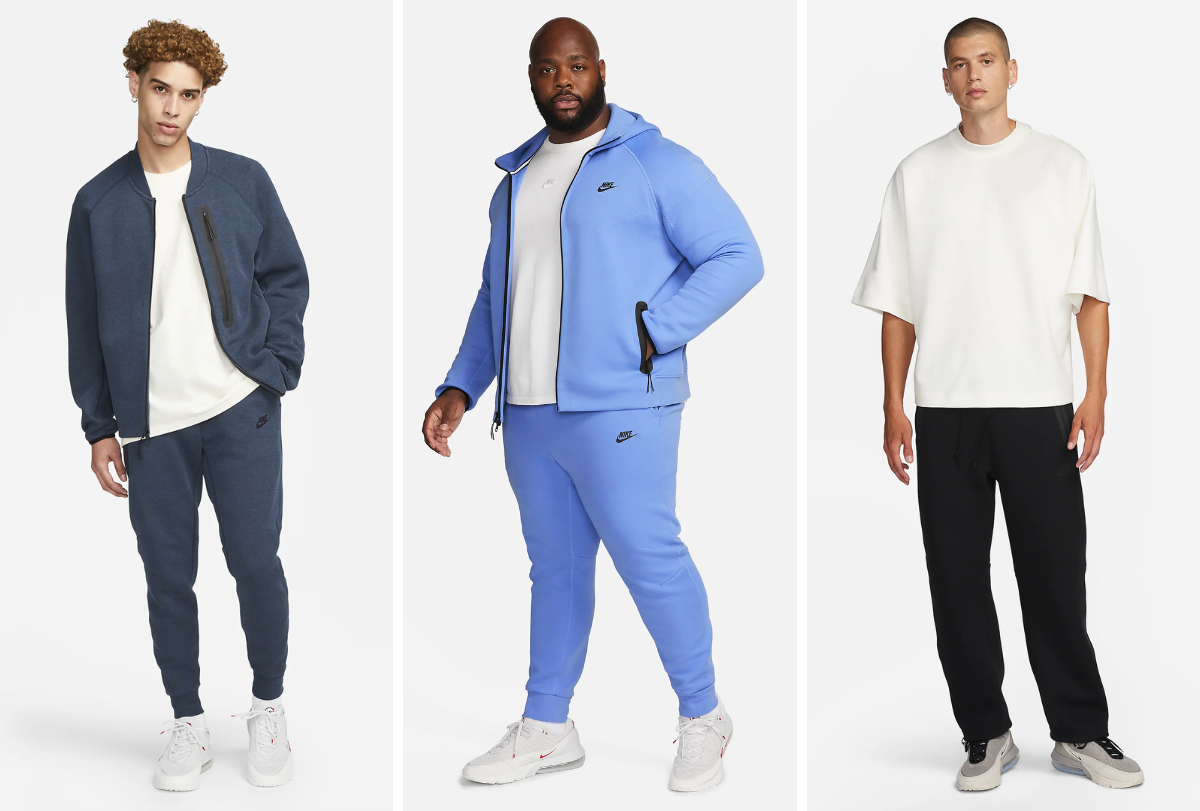 When it comes to men's style, "fashionable" and "gym-ready" are two descriptors that brands often smash together, yet rarely work in reality. You can hit the gym and look cool, or you can go on a date and look cool. You can't go from one to the other (and certainly not back again).
The Nike Tech Fleece collection is a noticeable exception. You can choose standout style and practical wearability.

We've shouted from the rooftops about the collection's joggers (see: here, here, and here), but there's more to Tech Fleece than just these effortlessly fashionable pants. Even better? They're all perfect for the cold weather months.
Why Tech Fleece?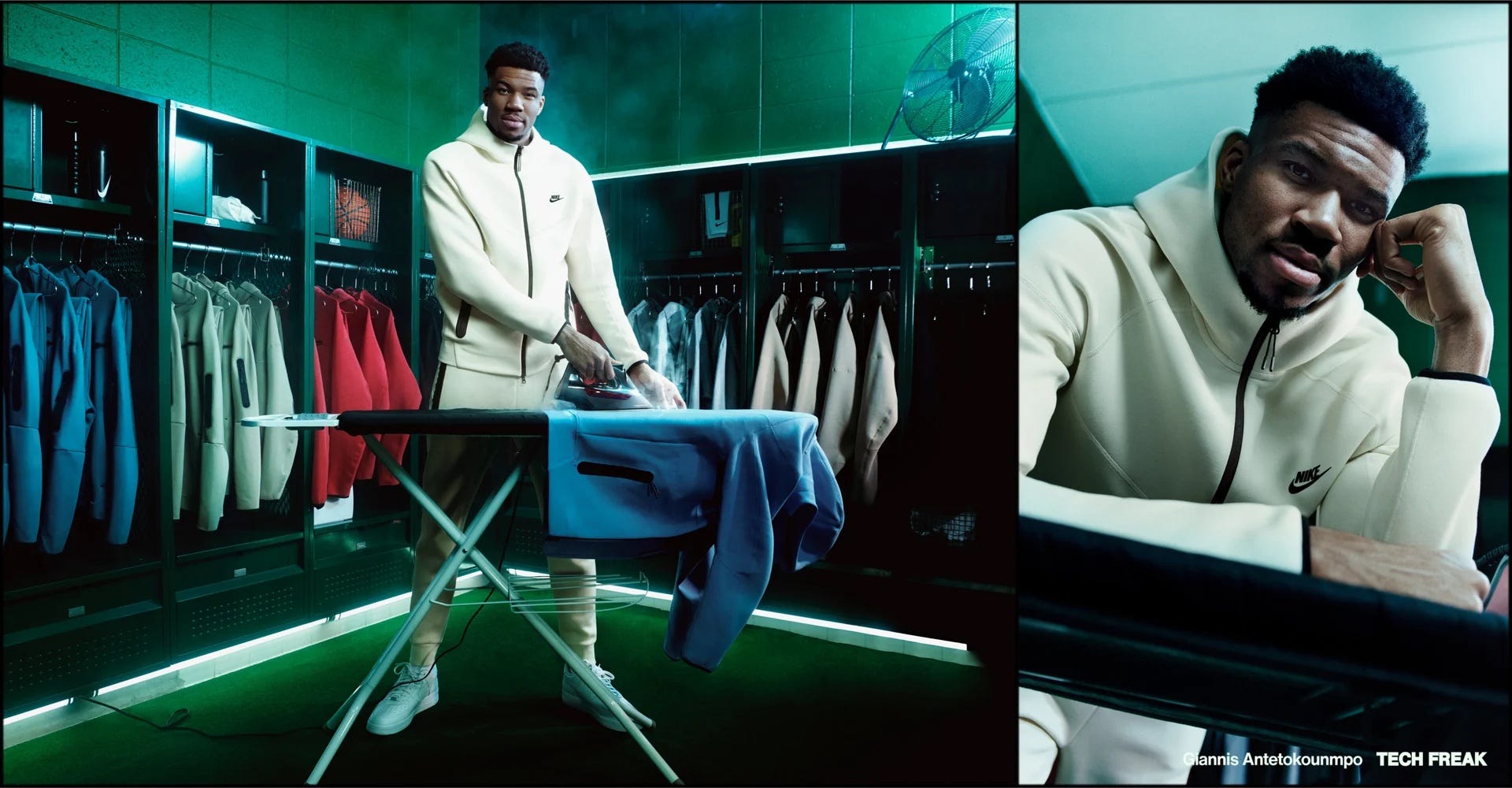 The Nike Tech Fleece collection is great because you get all the warm and cozy vibes without the heavy weight of the rest of your winter wardrobe, and it looks oh so sleek. What I love most about it though is that it's made with at least 50% sustainable materials, either recycled polyester or organic cotton.
Choosing these fibers over virgin polyester or conventionally grown cotton helps reduce carbon emissions, water, and chemical inputs. It's always nice to know that, if you're buying new, you're at least buying something a little better for the planet.
Get ready to embrace all of Nike Tech Fleece, from head to toe, in these toasty-meets-trendy pieces.
Check out 4 stylish men's outfits, featuring the Nike Tech Fleece collection:
For running errands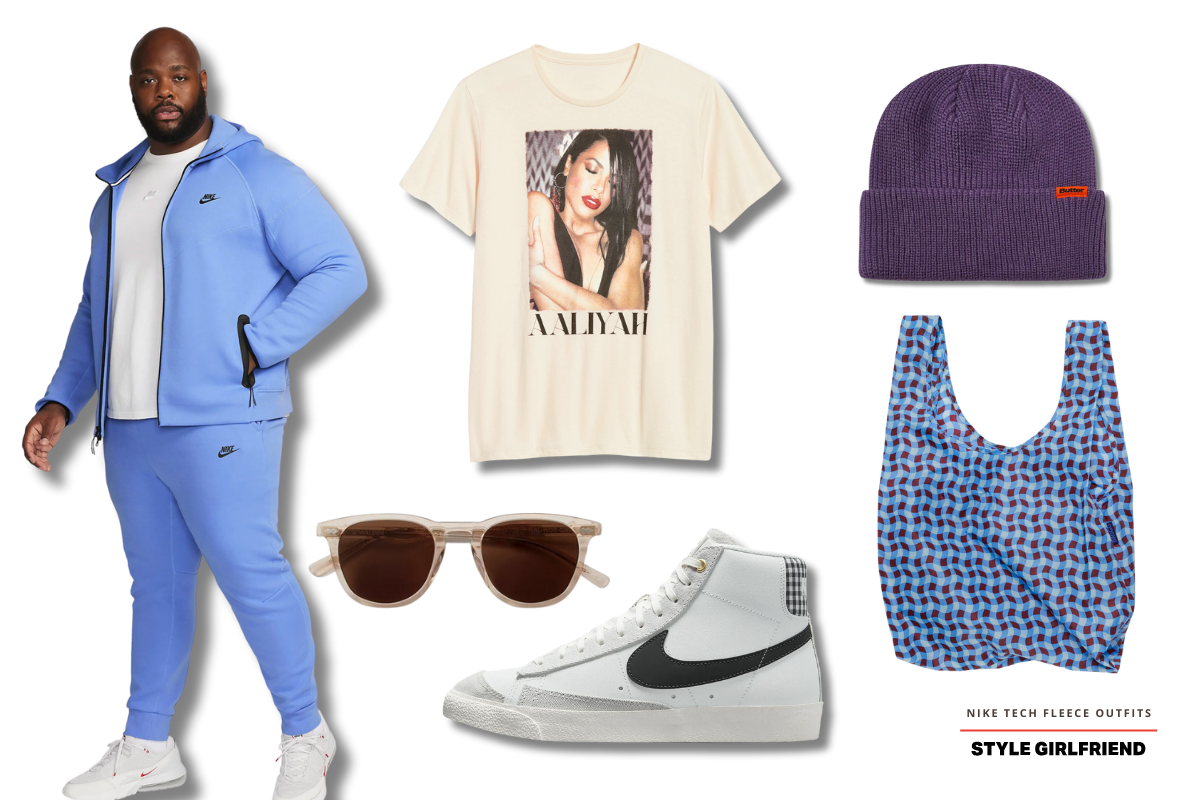 Shop the outfit:
Let's get one thing straight: this is not your uncle's sweatsuit. The Tech Fleece adds a nice stiffness to these comfy pieces that make a zip-up hoodie and fitted joggers feel more cool and functional than your average cotton gym set. Take the full look off the treadmill and on your weekend errands run with high-top leather sneakers, a tidy black tee, elevated accessories, and a reusable tote for your goods.
RELATED: The Best Everyday Sneakers for Non-Sneakerheads
Want to wear them separately? For your next breakfast meet-up, try these lightweight joggers with a gray crewneck sweatshirt, liner jacket, and low-profile slip-ons. Pair the zip-up hoodie with black jeans, a graphic sweater, and statement sneakers on your next museum visit (why are they always so cold?).
For a casual hang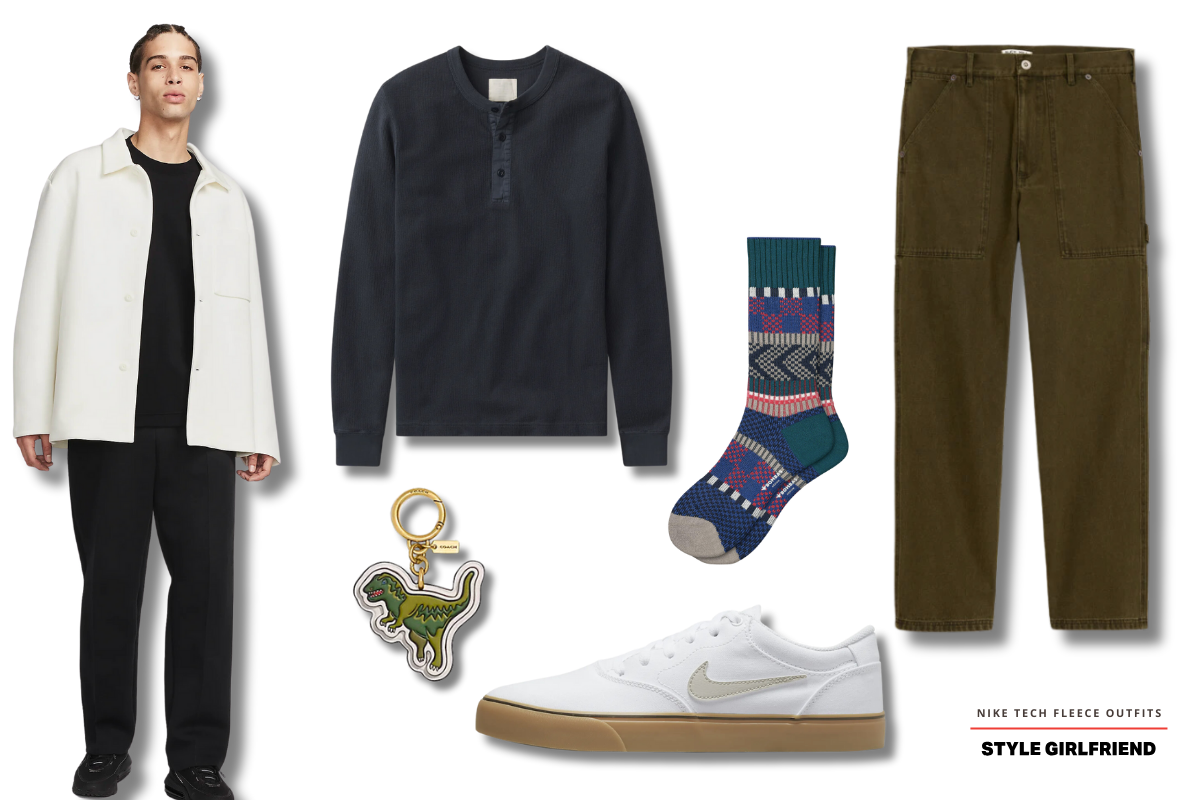 Shop the outfit:
You know we love a shirt jacket here at SG HQ, and Nike's Tech Fleece fabric makes this usually more rugged-leaning staple feel fresh.
Let it bring your vintage-looking henley and field pants to the 21st(?) century with some low-profile sneakers, fair-isle inspired socks, and a neckerchief for light warmth and major style.
For a night out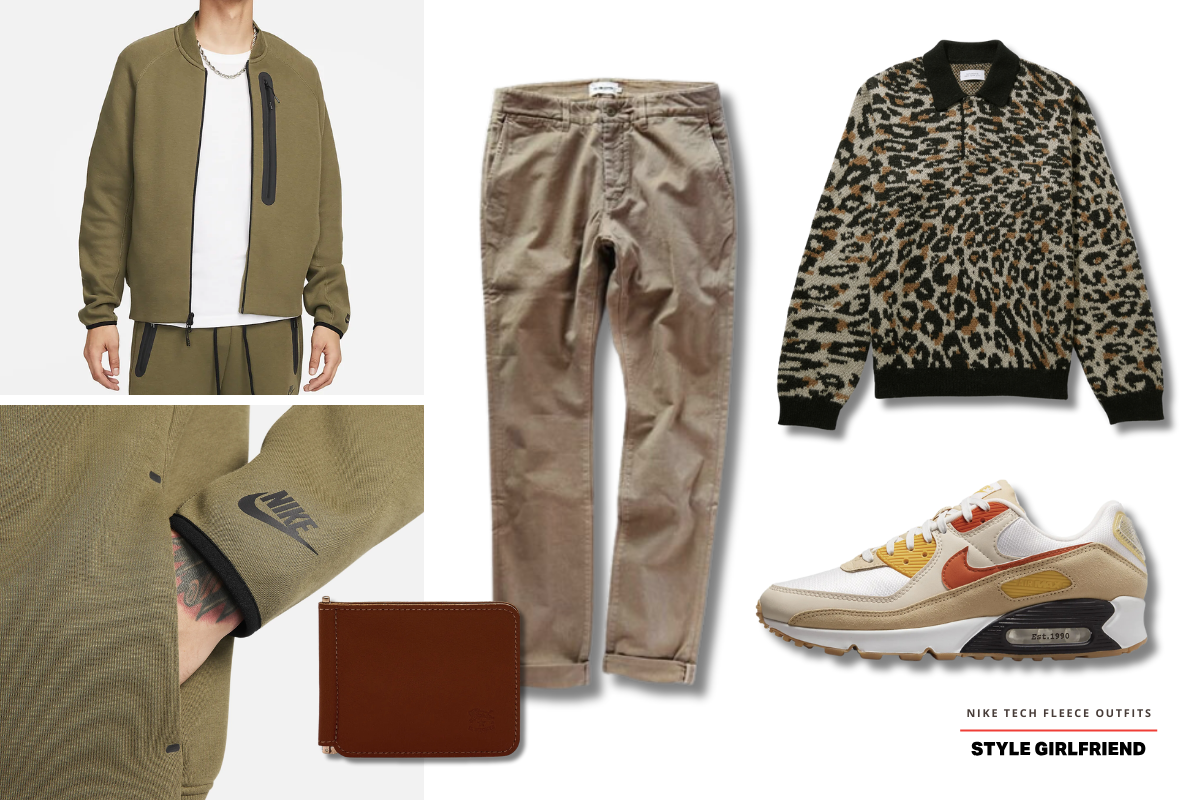 Shop the outfit:
There are nights where the wind is so cold, but that doesn't mean you have to be! This Tech Fleece bomber is cool enough for a night out, and adds a chill, relaxed vibe to a statement sweater and colorful sneakers and classic chinos help add a tidy, subdued touch to an otherwise loud look.

Like a phoenix rising from the ashes, Gabi Meyers went from Team SG's first-ever intern to a trusted fashion editor and stylist. She currently lives in Chicago with a very cute dog.