Fall Work Outfits for Guys – What to Wear to the Office
when you want to answer emails, in style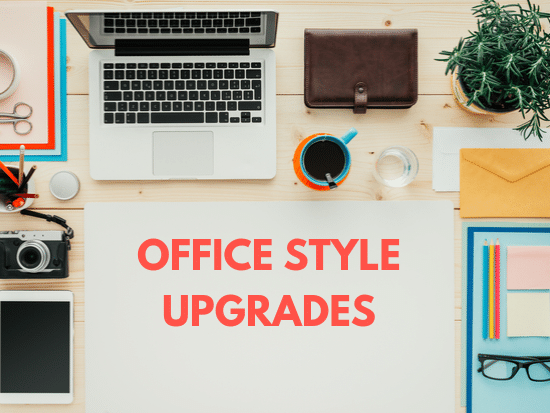 My brother-in-law works in consulting, and wears the same thing to work every day. When it comes to fall work outfits for guys, his doesn't veer too far from his spring, summer, or winter work outfits.
Dress pants, iron-free button-front shirt. Repeat.
He's told me (over and over again) that putting more work into his office wardrobe would not do him any favors with his boss, a man who still sports square toe shoes.
Which, naturally, bums me out.
You spend so much time working! Shouldn't you feel just as good about your on-the-clock wardrobe as you do about your off-duty one?
So, whether you want to make big, movie makeover montage changes to your office style this fall, or just want to break out of a daily uniform routine that's become a rut, there's a lot you can do!
Shake things up with the office style upgrades Team SG rounded up for you this autumn.
Below, fall work outfits for guys: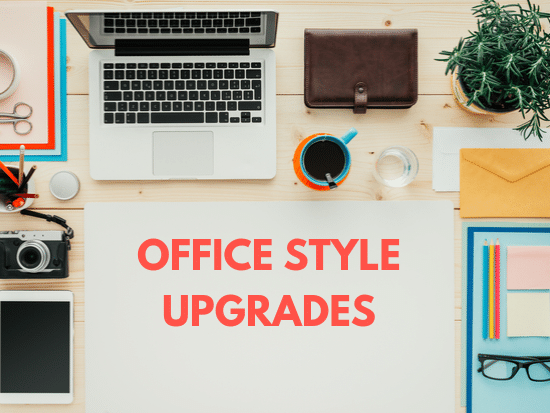 Fall work outfits for guys idea #1
Throw on a textured blazer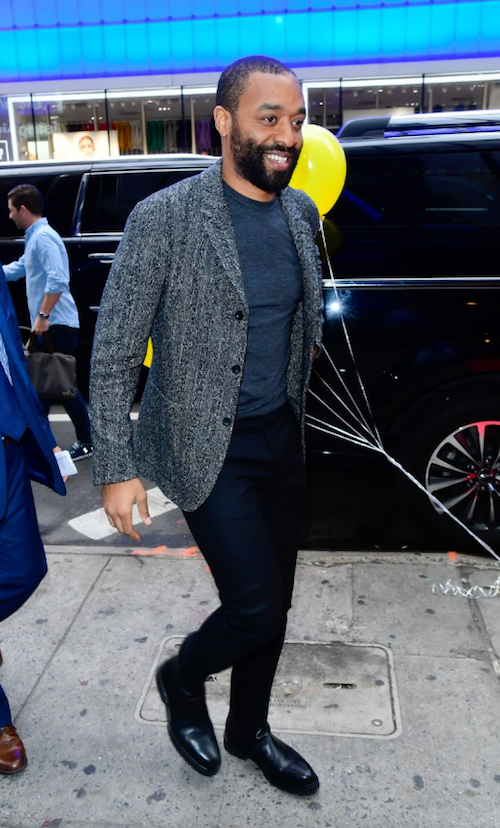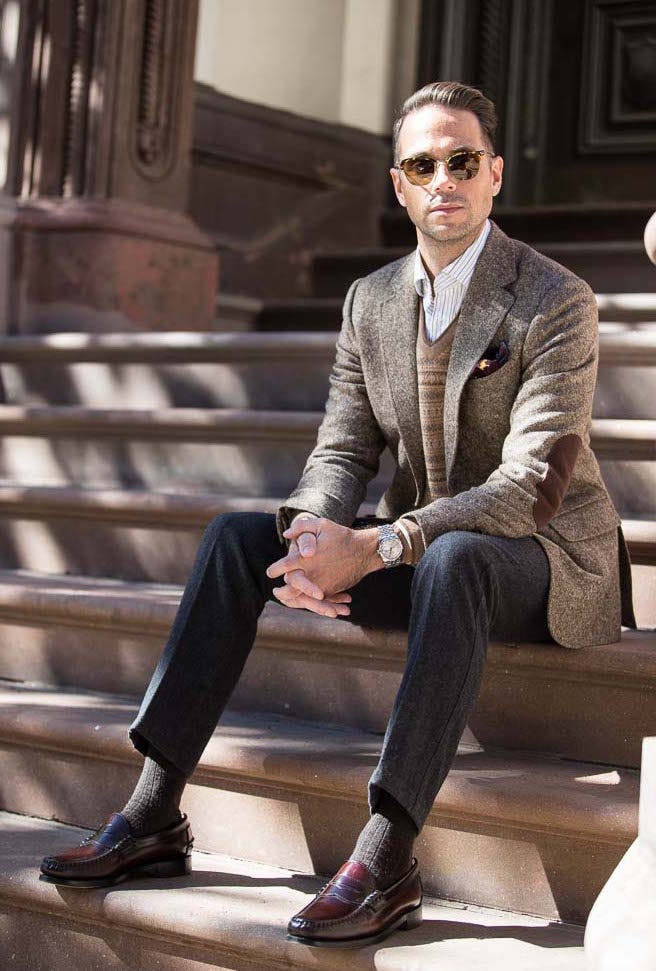 SG Says: Whether you're wearing jeans or dress pants, a blazer in a nubby texture like tweed amps up any office outfit.

Fall work outfit idea #2
Try patterned dress pants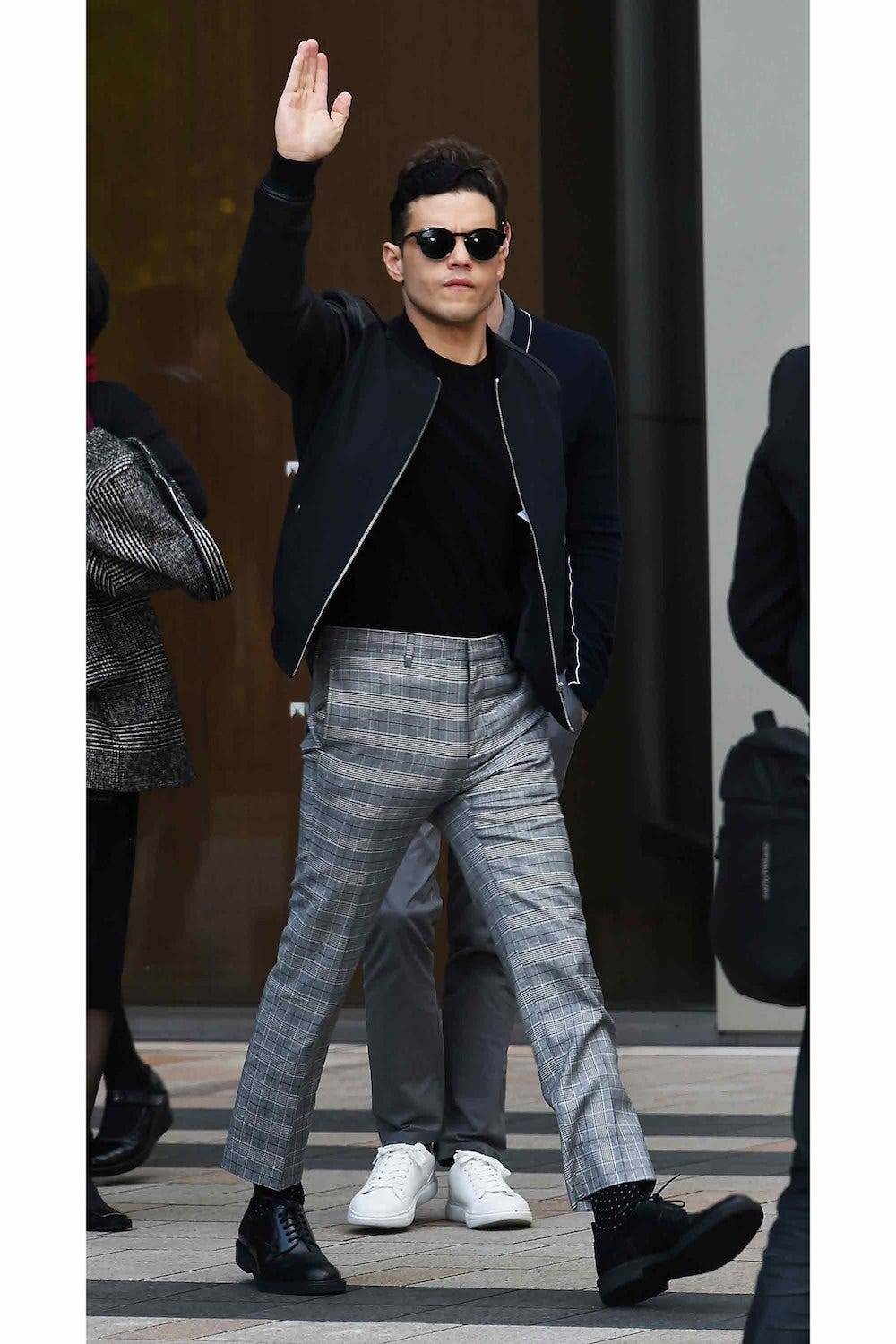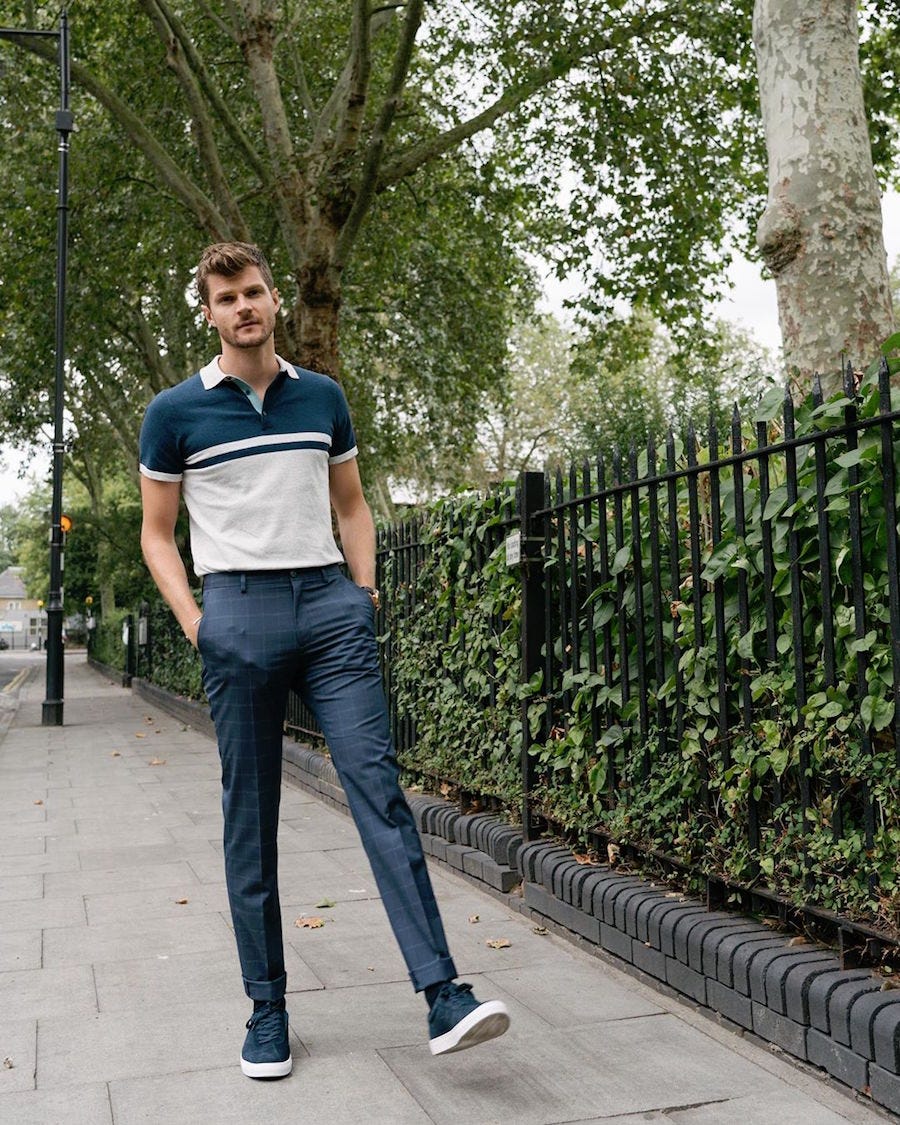 SG Says: If your office dress code reads corporate casual, something as simple as opting for patterned dress pants over a solid color can feel daring.
Keep the rest of your outfit simple so the pants can play superstar.

Fall work outfit idea #3
Wear a cool-ass jacket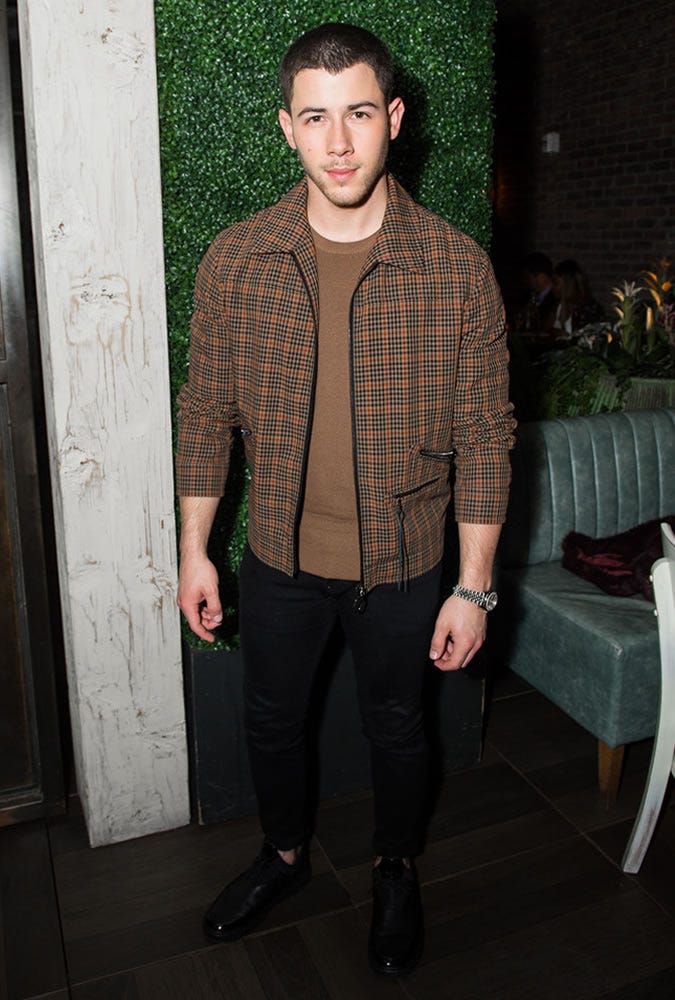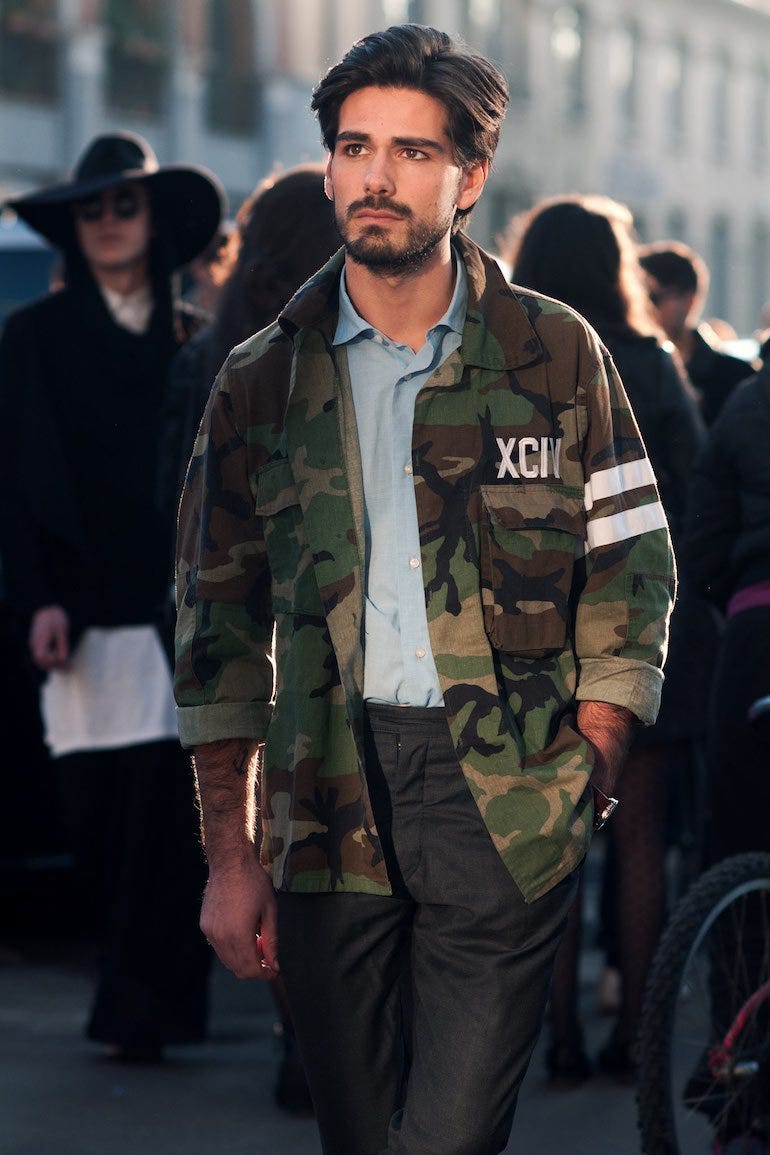 SG Says: I get it. Some days you just have to get yourself out the door in time to catch your train.
So, even if the rest of your outfit is a snooze, you can still make a statement with your outerwear.
That could be a bright colored wool coat, a cool bomber with sherpa collar, or a perfectly tailored topcoat. Whatever makes you want to slow walk out your front door in the morning.

Fall work outfit idea #4
Dress down a suit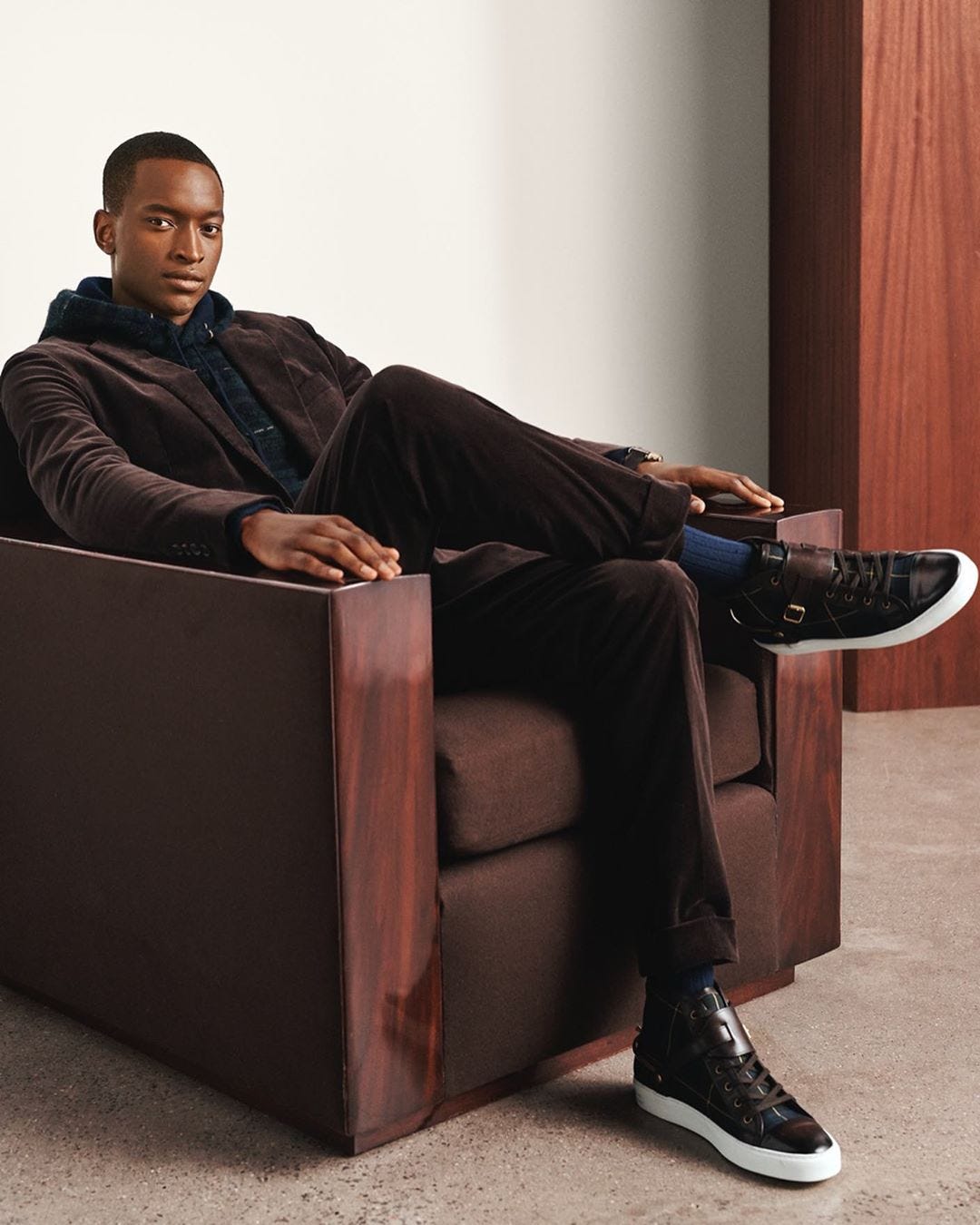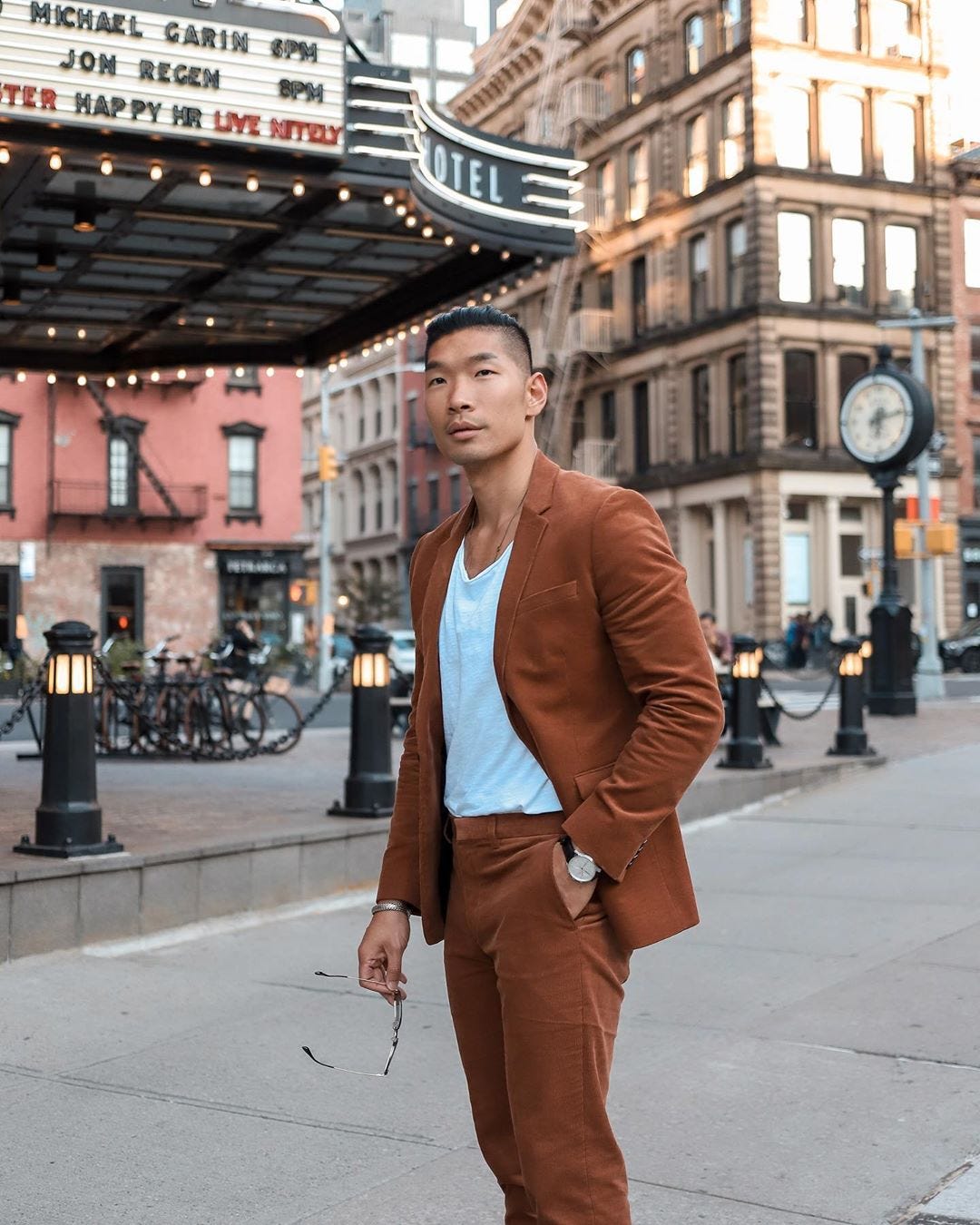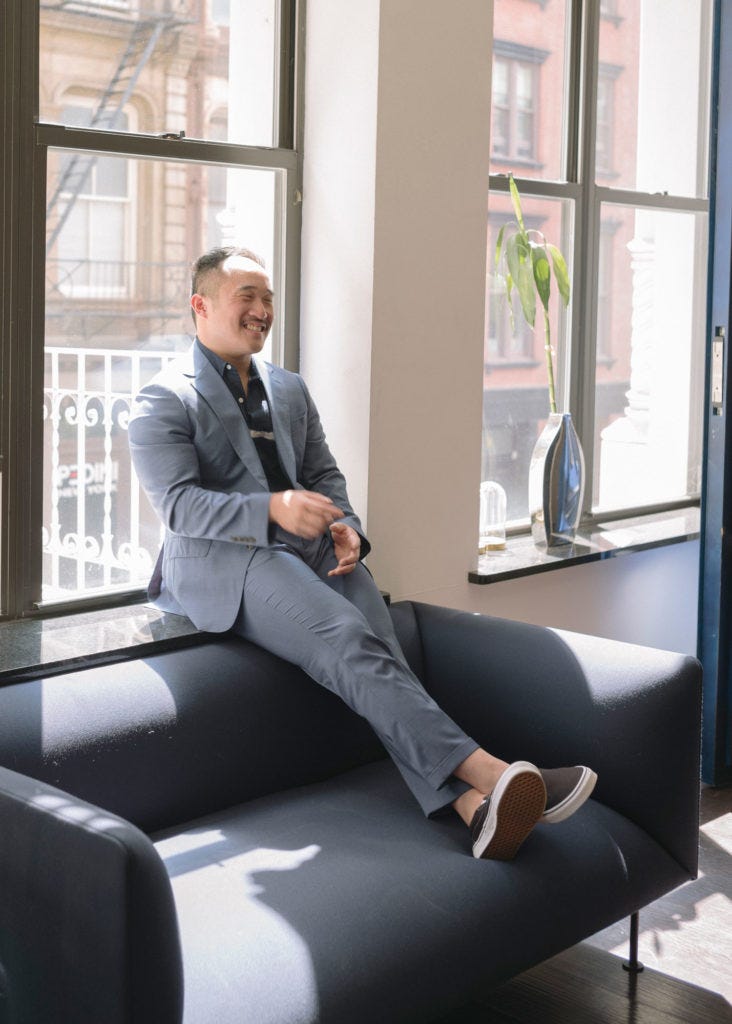 SG Says: Just wearing a suit in an office that doesn't demand it can be a great way to shake up stale office style.
Because guys, suits don't have to look or feel boring! So, dress yours down with a hoodie, with sneakers, or a t-shirt to feel cool, not corporate.

Fall work outfit idea #5
Go monochrome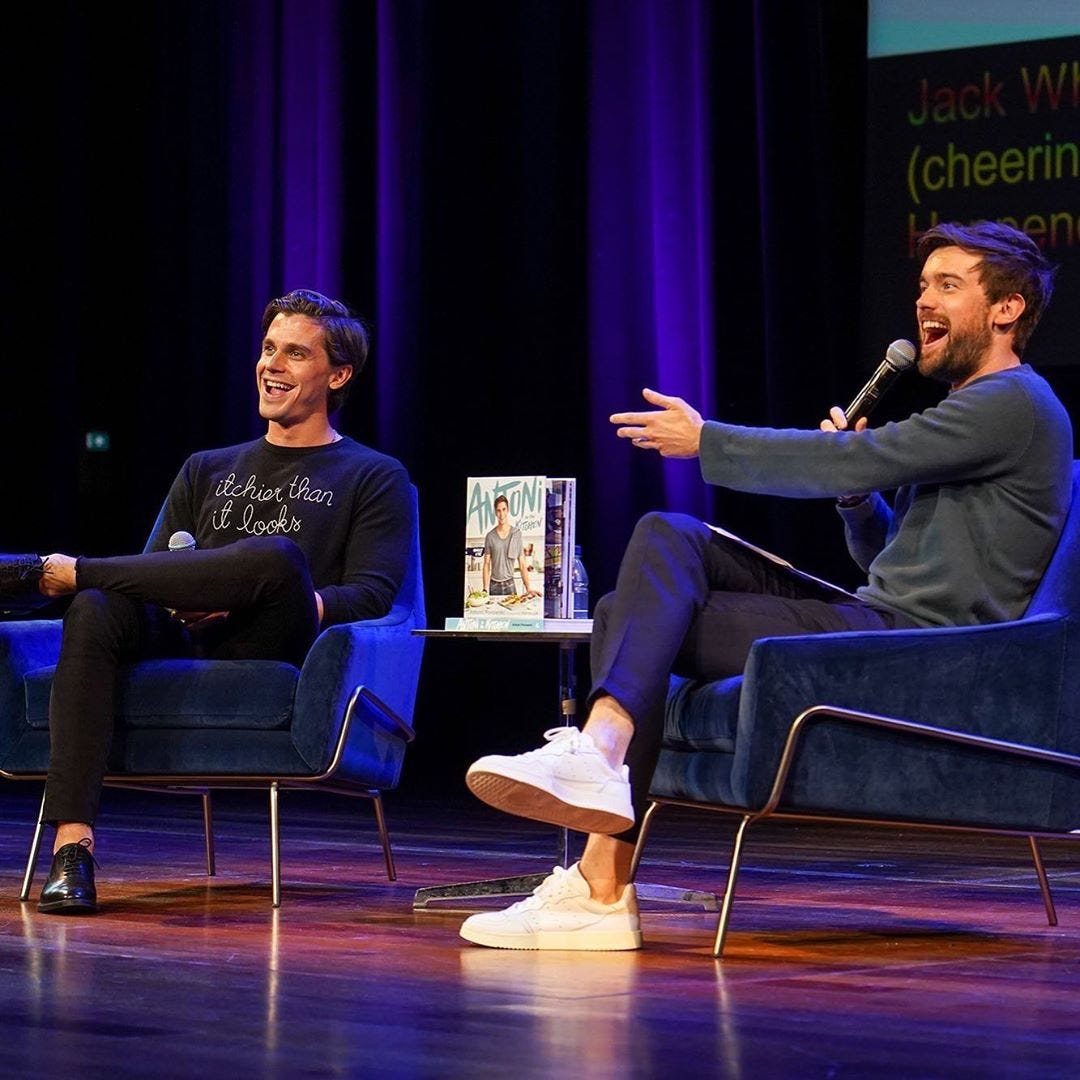 SG Says: Queer Eye's Antoni (does he have a last name? He probably did at one point, right?) and actor and comedian Jack Whitehall both show off the monochromatic trend quite well. And they're doing it while flashing an almost indecent amount of ankle! You love to see it.
Bottom line? There's nothing wrong with wearing staple neutrals to work; just make sure every item feels intentional. Navy on navy with bright white sneakers feels "on purpose" not "I ran out of the house in the dark this morning."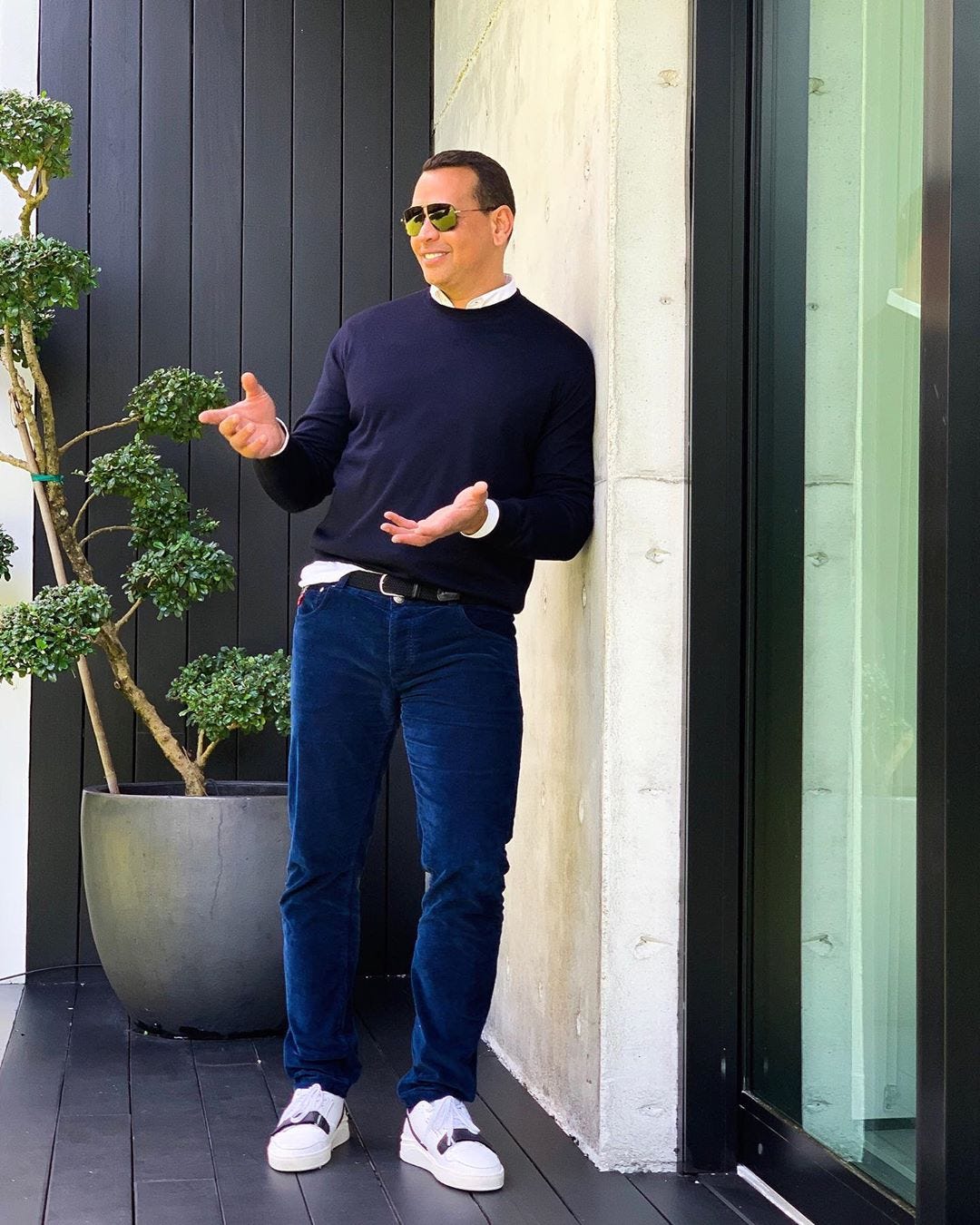 SG Says: A.Rod gets it. So okay, maybe you swap out the crewneck sweater for a navy cardigan or sport coat, or the sneakers for a desert boot. Whatever you need to do to bring this look up to office-appropriate attire.
Because when it comes to fall work outfits for guys, our team is realistic!
If jeans are always on the menu at an uber-casual office, upgrading your look means subtle changes, not big ones. Wearing one color head-to-toe in a purposeful, stylish way is an easy way to make the whole look feel more polished.
// Shop #SGapproved fall office style //

Want help selecting your perfect work wardrobe? The team at Style Girlfriend is ready to build your personalized shopping plan.
***