Style Roundup: 7 Khaki Suits for Summer
Warning: Compliments ahead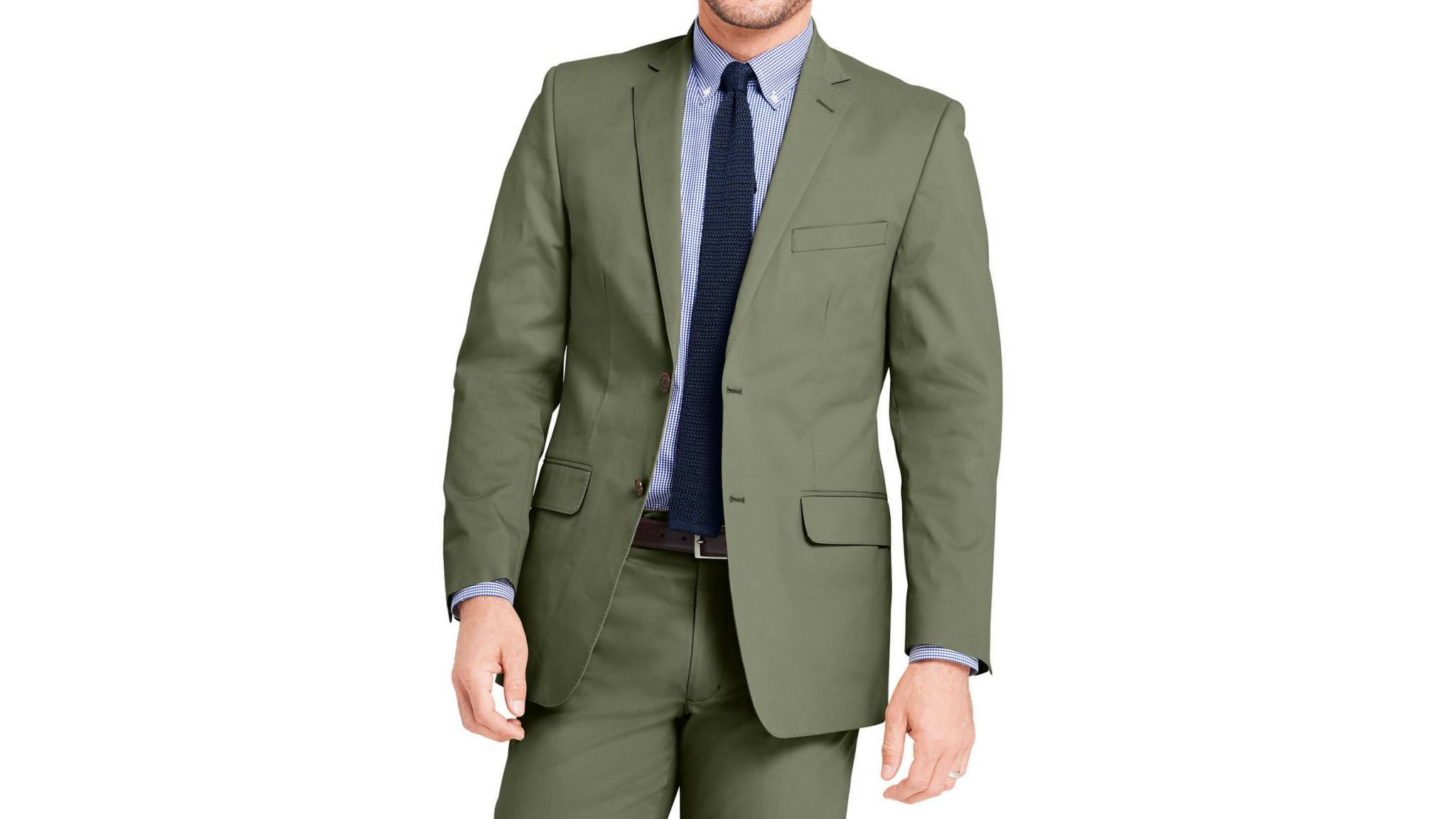 We're talking about summer suiting again, guys. We've already broken down for you why a linen suit is a great addition to your warm weather wardrobe..now we're inviting you to jump onboard the khaki suit train.
But first, let's define what we're talking about. We're going to use a wide lens here, including cotton suits of all textures and colors in this roundup, not just suits in a khaki or tan color (which could come in tropical wool and not cotton!).
It's sort of like how plenty of folks say they're wearing "khakis" when what they really mean is "pants made from a cotton chino material." All we're saying is, we're not the fashion terminology police here at SG HQ. So we're going to use "khaki suits" to mean, lighter-weight, cotton suits appropriate for spring and summer wear.
Okay, hands and feet inside the car..train's leaving the station!
Below, 7 SG-approved khaki suits for summer: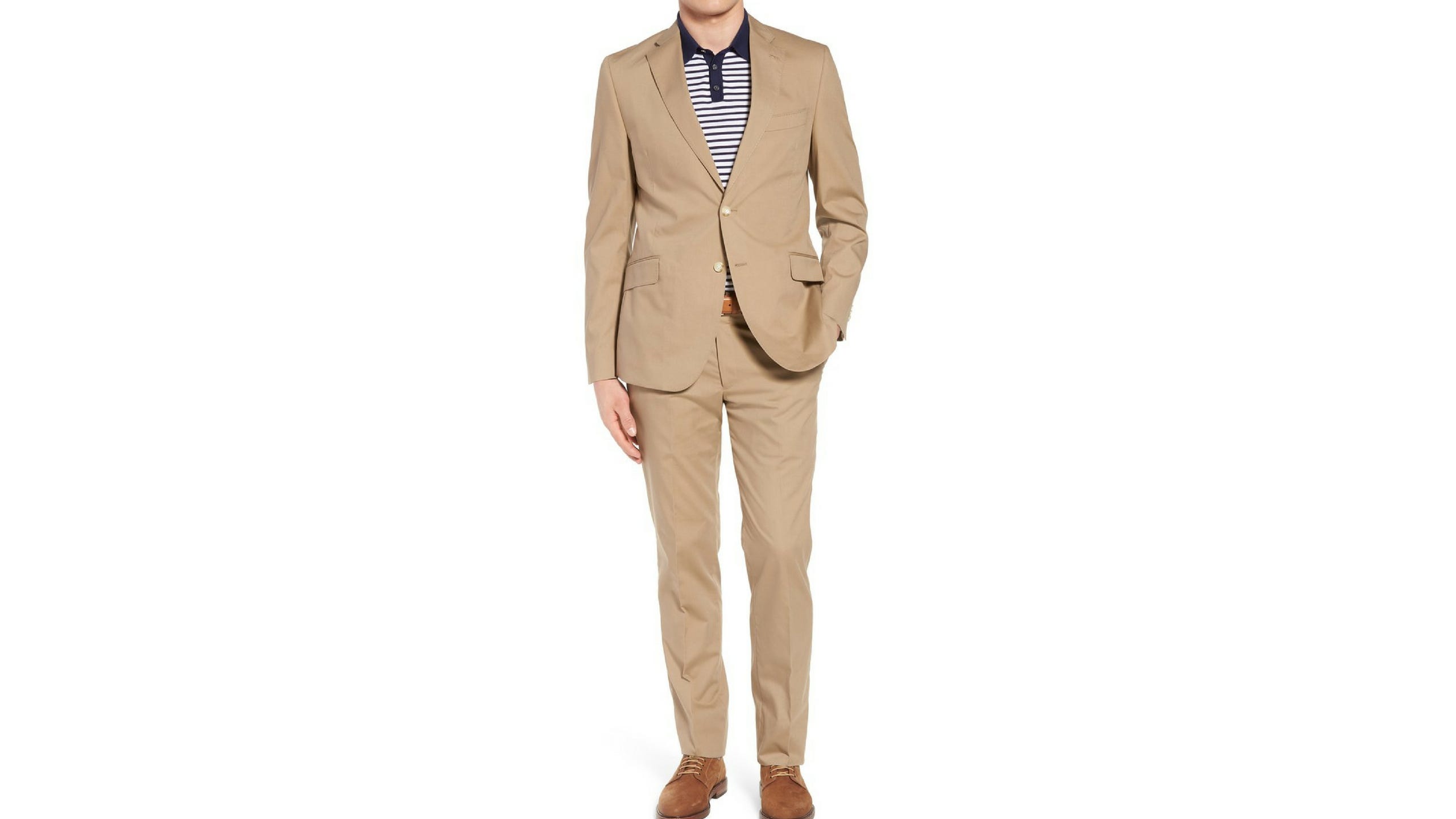 SG Says: Dress this suit down with Megan's favorite men's shoe for summer, a casual espadrille.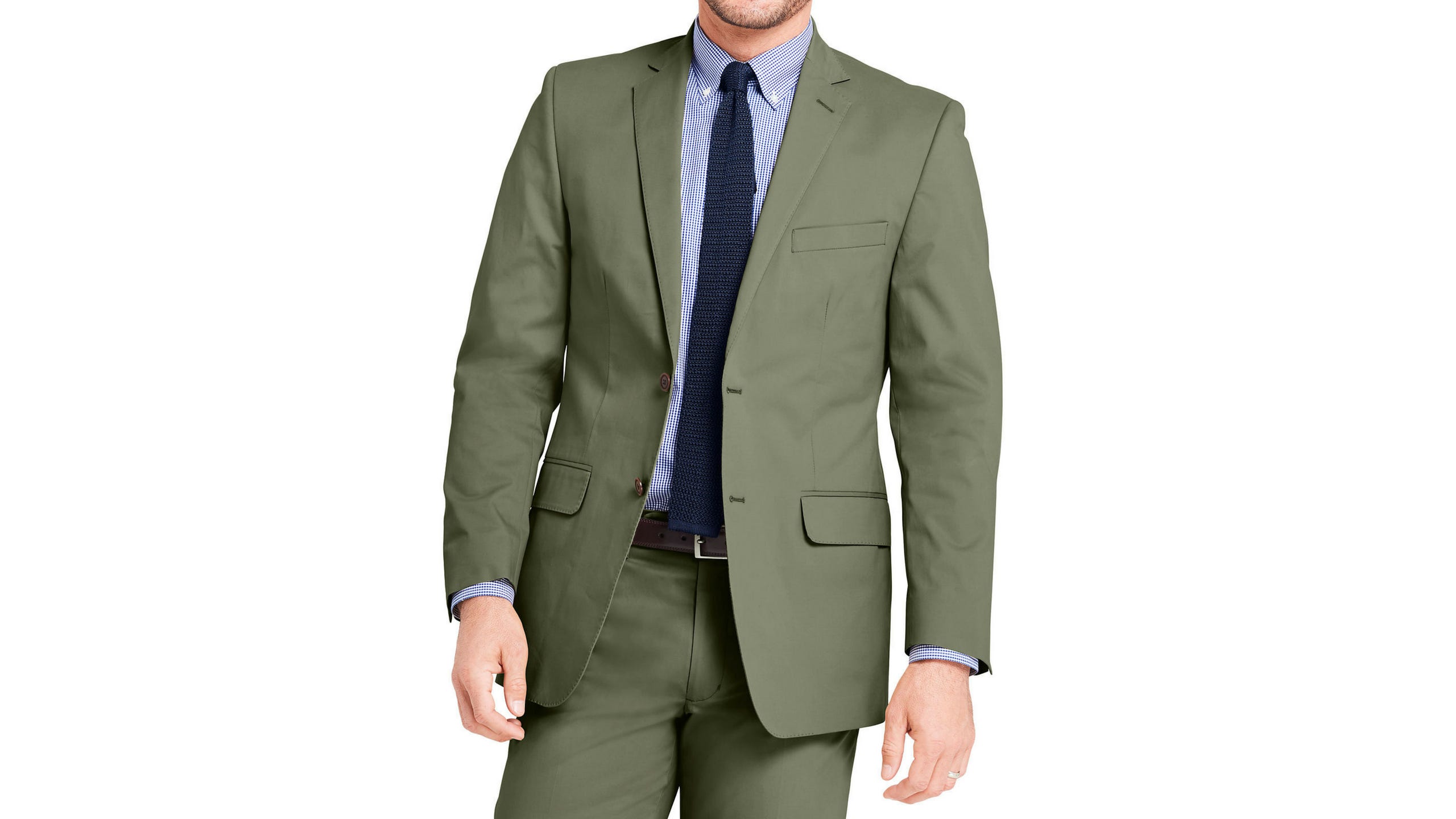 SG Says: We love love LOVE the blues anchoring this army green suit. Go forth and be similarly inspired.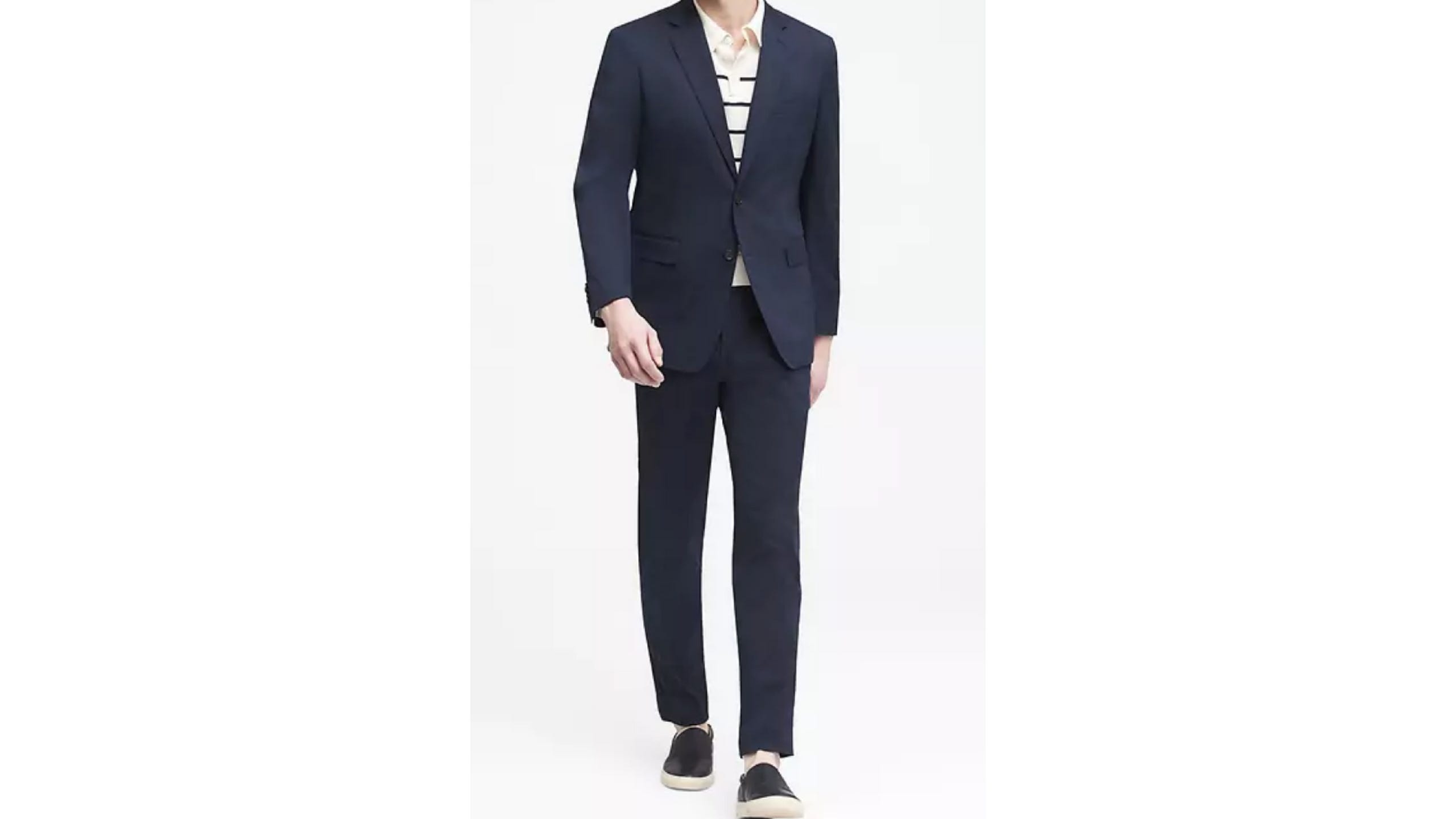 SG Says: Wouldn't this suit (which is a mix of cotton, polyester, and spandex for movement) look so good with a pair of super-clean lace-up white sneakers, like these from Greats?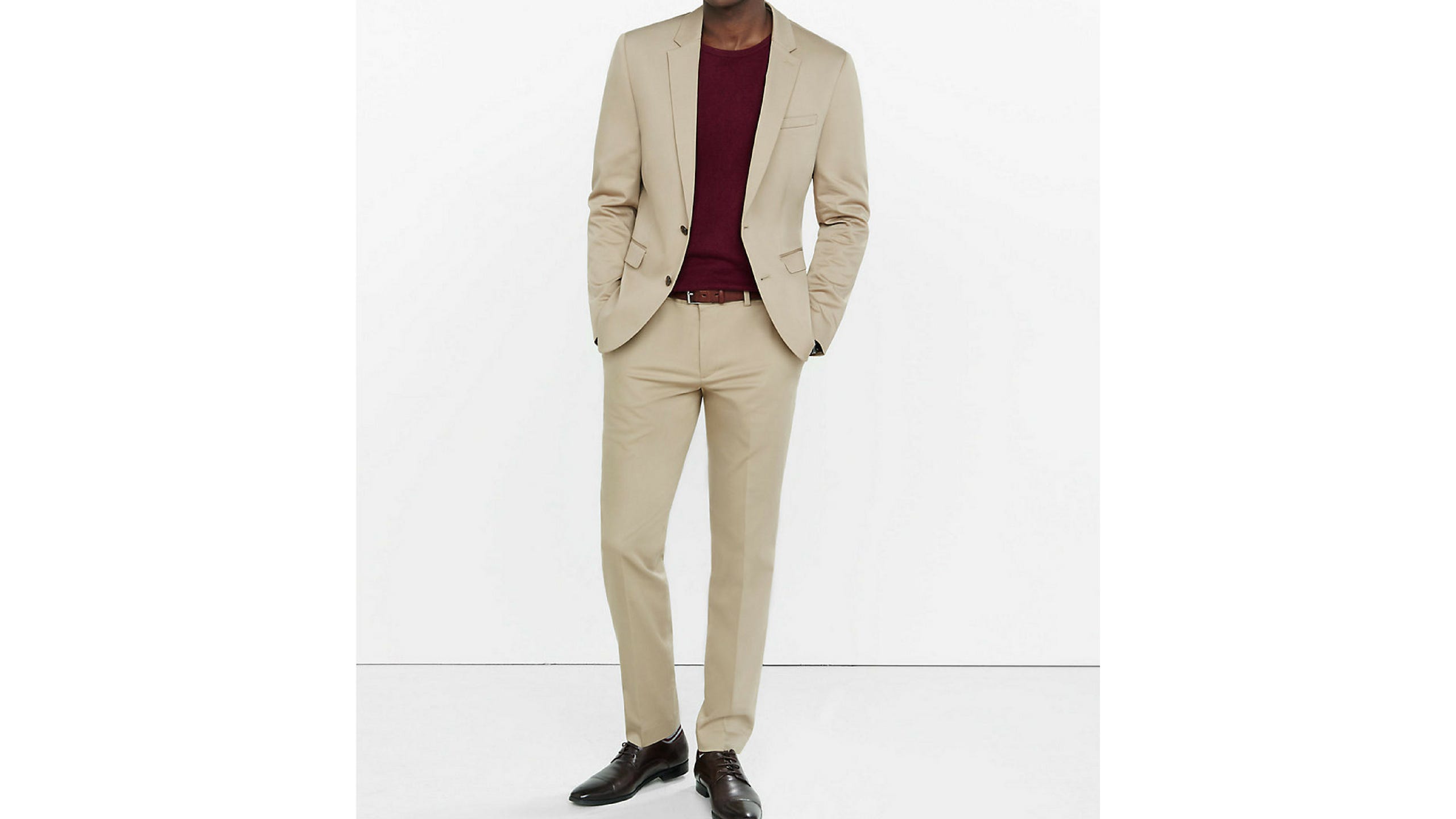 SG Says: Who needs a button-front shirt when you've got a thin sweater perfect for adding a pop of color to your khaki?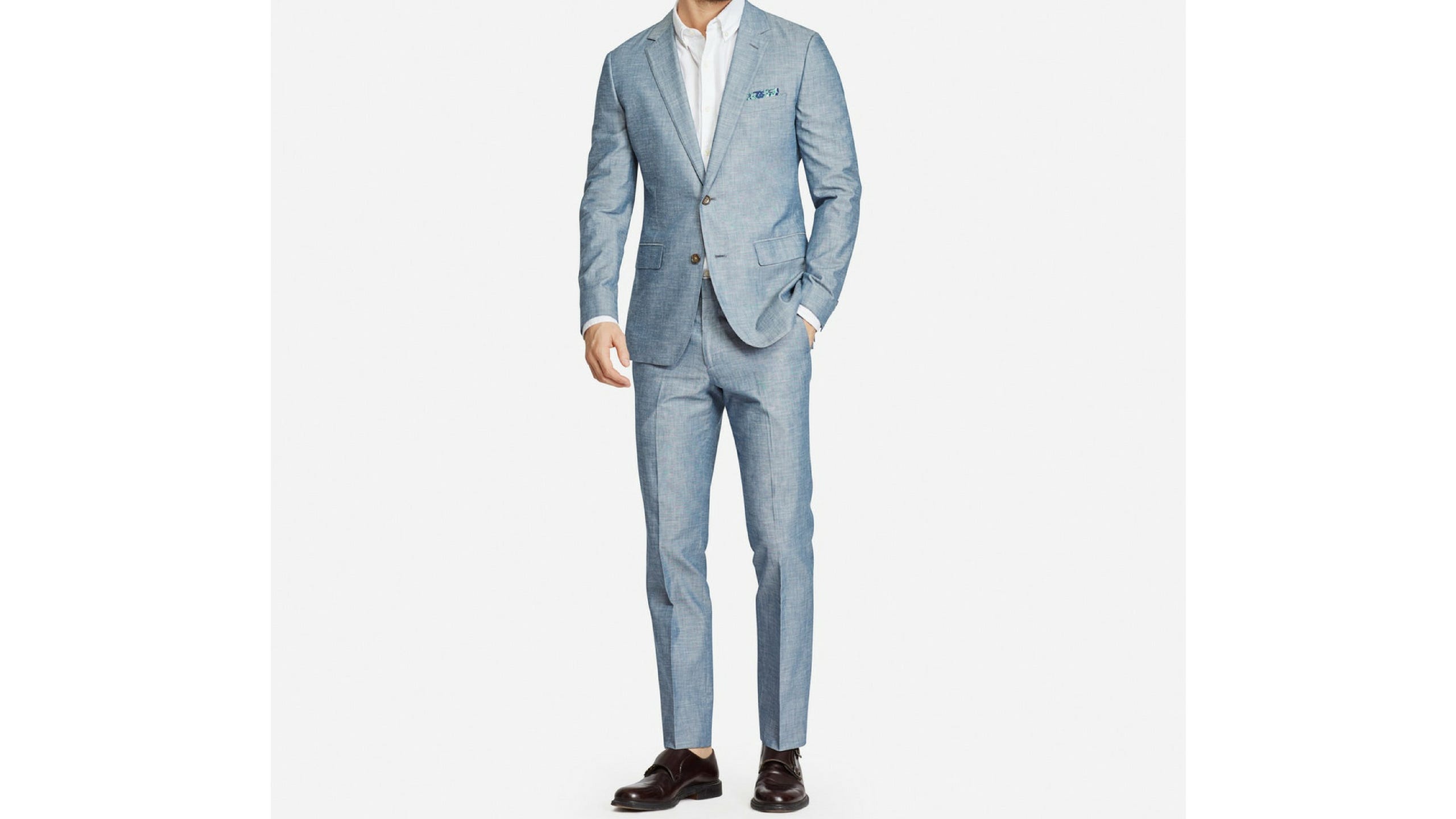 SG Says: We referenced this chambray number from Bonobos in our linen suit inspiration post, and couldn't keep ourselves from including it again here. Seriously, how chic is this thing?? And hey, it's cotton, so it counts!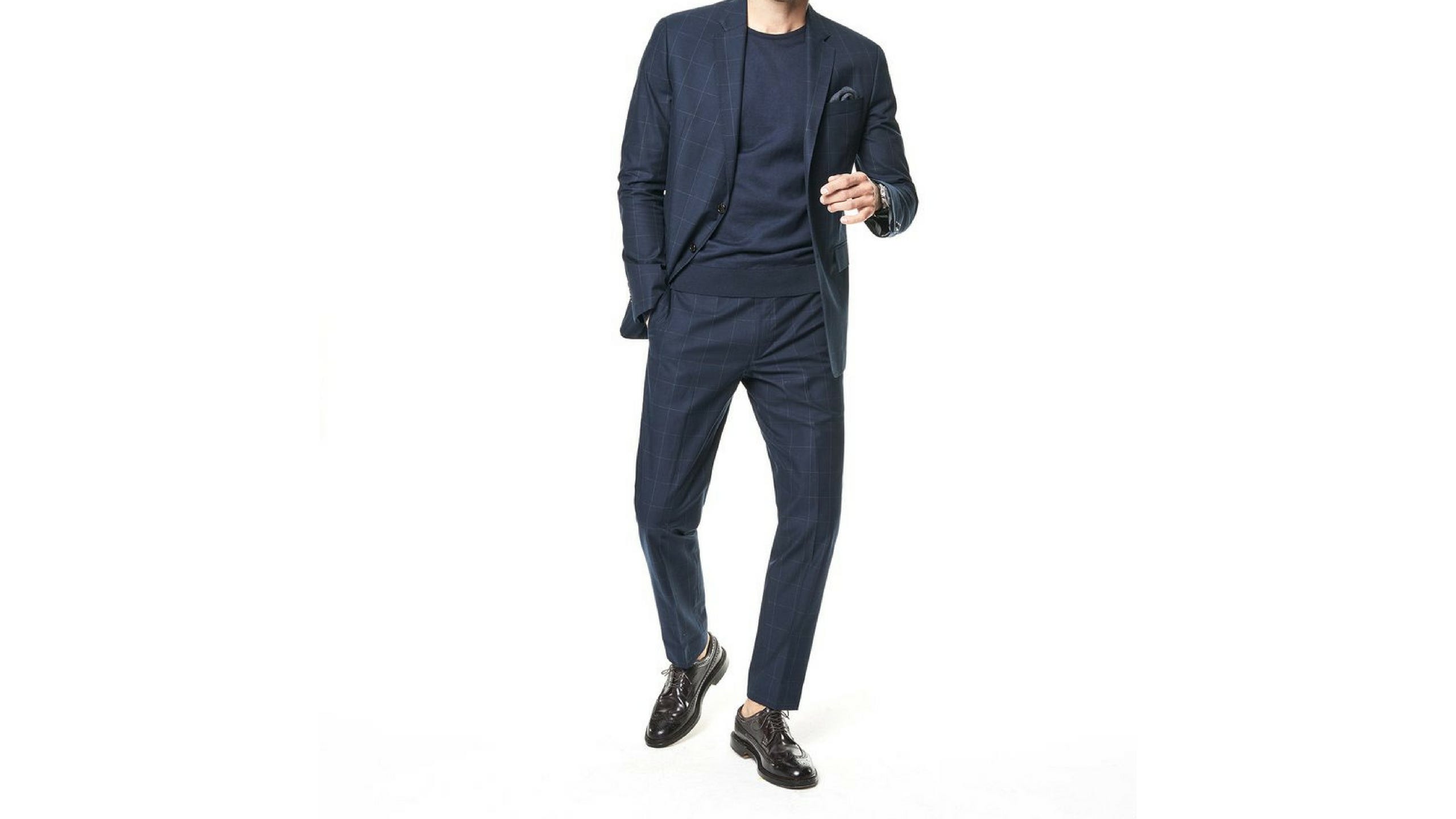 SG Says: A cotton suit in navy windowpane? You bet. Nobody said you have to stick to light colors (y'know, like…khaki).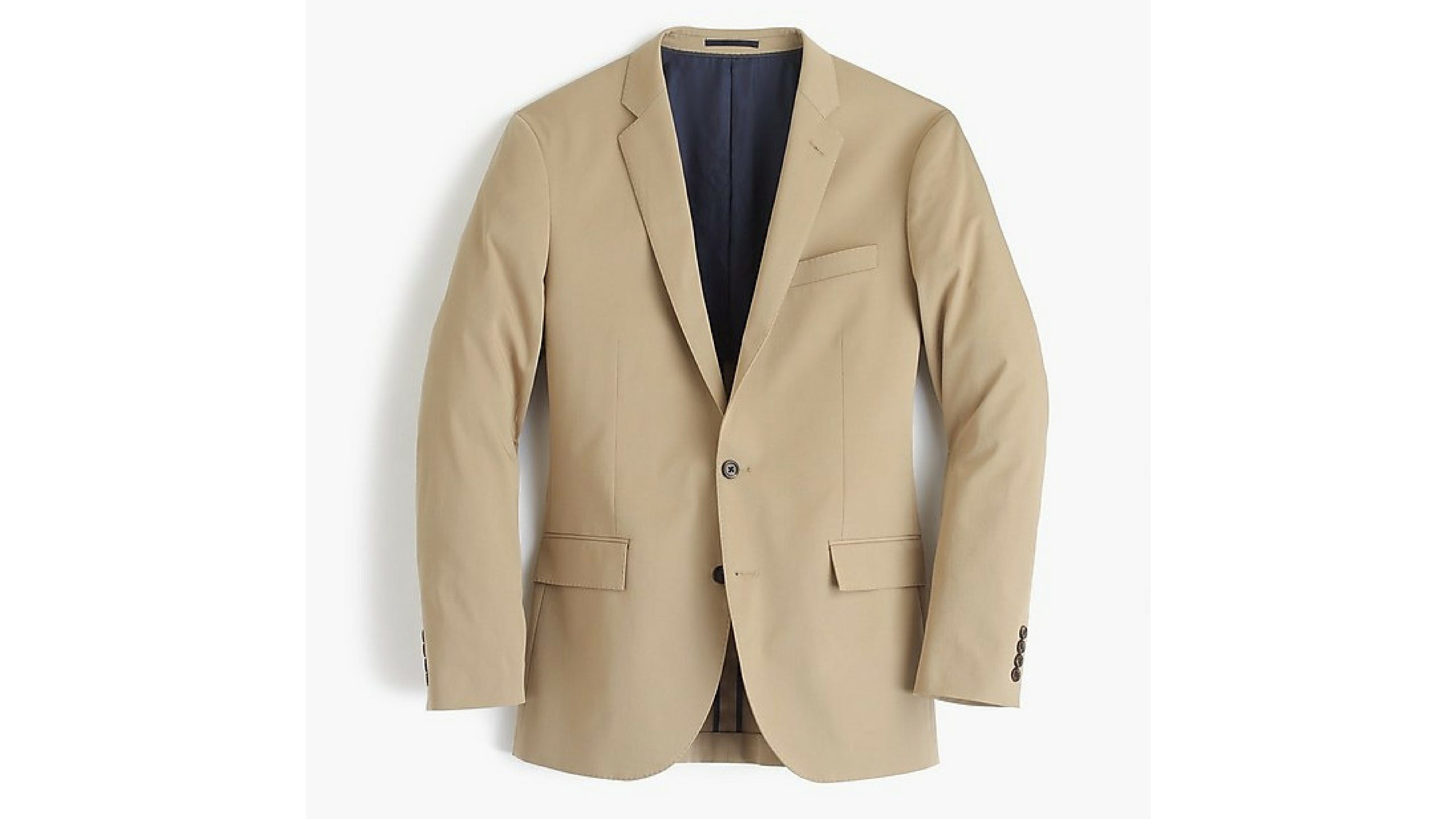 SG Says: Let's all give one big collective ::chef's kiss:: to the OG here. A khaki-colored suit in breathable cotton chino (with just a pinch of stretch) for spring and summer. Here's a idea…start here and work your way backwards through this list. Voila! Summer suiting wardrobe solved.
TELL US:
IS THERE A KHAKI (OR, Y'KNOW, COTTON) SUIT HANGING IN YOUR CLOSET?