The Best Small Gifts For Women Right Now
Treat her to a "just because" bauble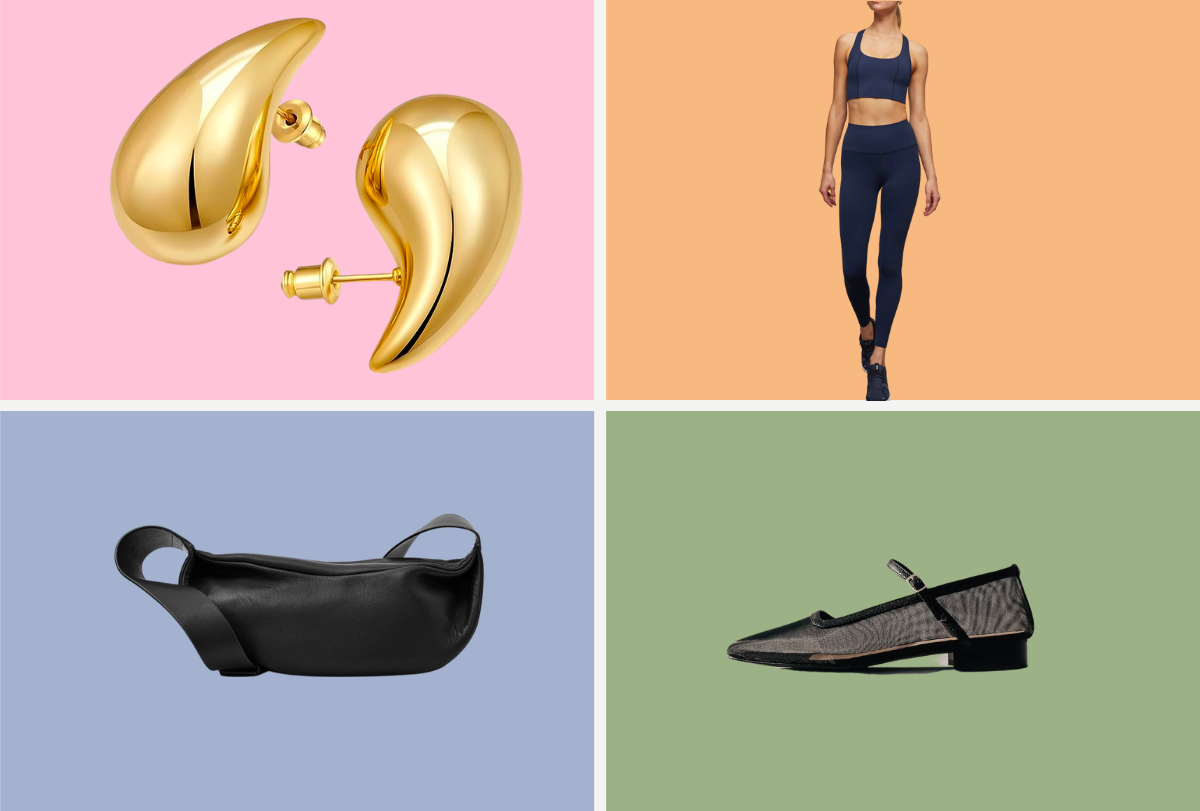 Did you know it's extremely expensive to buy a house and get married in the same year? Well, if you did, I wish you would have told me, because at the moment, I'm basically broke.
Kidding, but only sort of!
More on both of those monumental, life-changing, wallet-draining expenditures later, I promise, but in the meantime, here's an altruistic offering for you, dear reader:
Since my credit card is maxed the eff out, I'm passing along the items I've seen and loved recently to you in the hopes that you might find them a good home with your lady love.
There is never a wrong time to treat your significant other to a l'il somethin' somethin' (no, not that), and I'm confident your significant other would appreciate any (and heck, all!) of the gifts on this list.
Let my abandoned cart be your amorous gain.
Below, 5 small gifts to give a woman just because: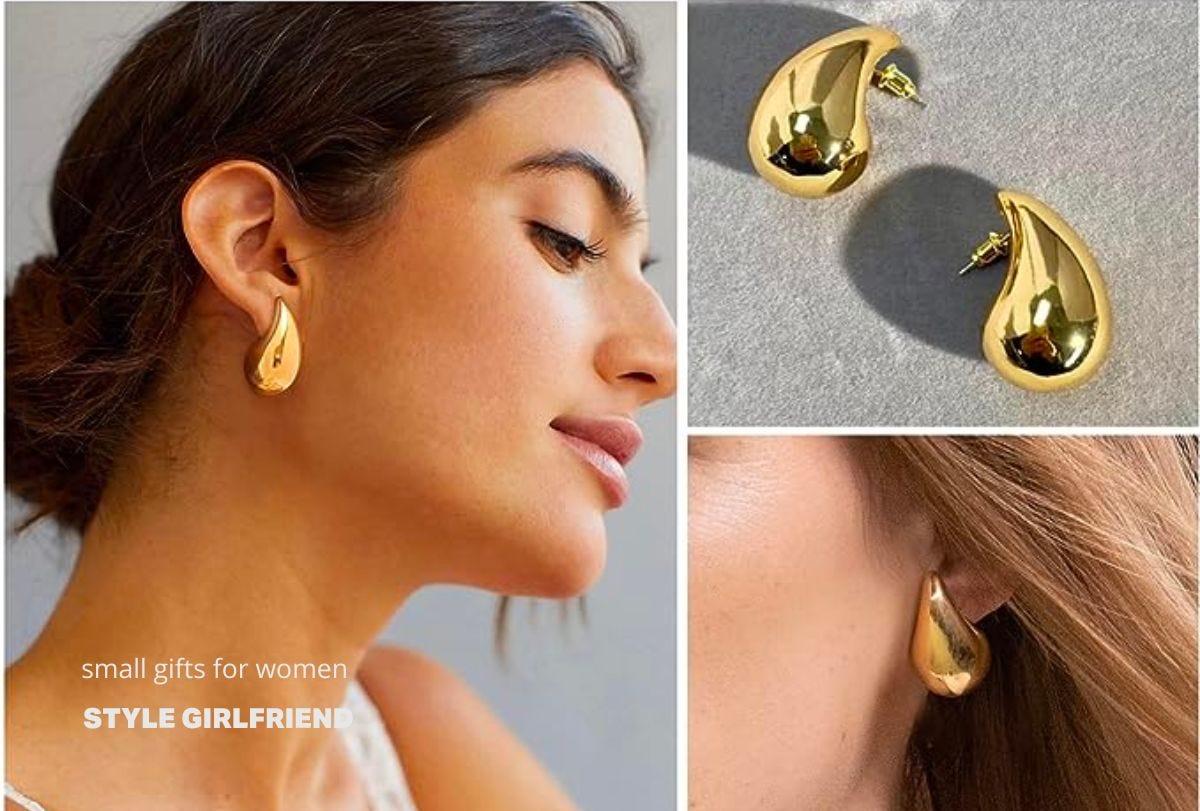 CUTE EARRINGS – When it comes to small gifts for women, a pair of earrings is almost universally a safe bet. You can't get the size wrong, and unless you choose the wrong metal (is she a gold or silver girlie? You must memorize this!!), she'll probably like what you pick out.
Team SG's Taylor turned me onto these waterdrop-shaped baubles, which look expensive even though the price tag barely cracks ten bucks. You also can't go wrong with giving a woman gold huggie earrings or small studs, which are easy to get plenty of use out of.
Plus, they're available on Amazon.
So, if you're already on the site stocking up but haven't hit that free shipping threshold (as a fellow Amazon Prime member holdout, I see you), go ahead and throw these in your cart for a cute little present for your gal.
THE ROW "DUPE" BAG – If your significant other has, like me, become extremely obsessed with Jennifer Lawrence's recent style glow-up, this gift idea is for you.
The No Hard Feelings star seems to have replaced every item of clothing she has ever owned with The Row, the high-end line started by the Olsen twins that epitomizes the "quiet luxury" trend.
Even minus the house and wedding, Style Girlfriend doesn't exactly have me rolling in head-to-toe The Row money. Thankfully, I found this bag from Cos that looks quite close to the one Lawrence has been spotted slinging this summer.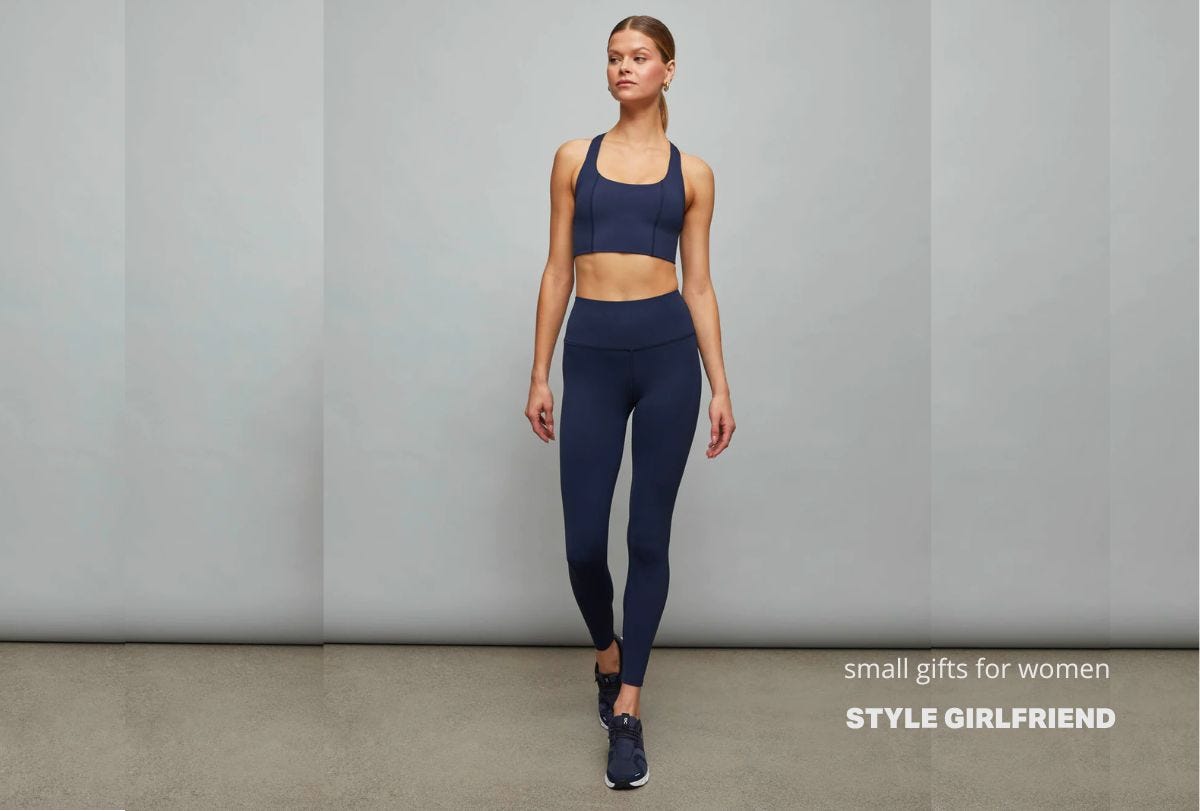 A MATCHING WORKOUT SET – Don't worry, this will not be interpreted as a "You should work out more" gift by your wife or girlfriend. At least, as long as you've never said that to her before, it shouldn't…
In 2023, matching athleisure sets are purely for aesthetic purposes.
It's a vibe, not a passive aggressive suggestion.
And hey, you don't need to break the bank here. If a higher-end price tag is within your reach, go for something like the Carbon38 set above, or something cute yet practical from it-girl brands like Girlfriend Collective or FP Movement because she will live in it.
If not? No worries! There's plenty of more affordable options out there that she'll love just because you thought of her.
Shop matching sets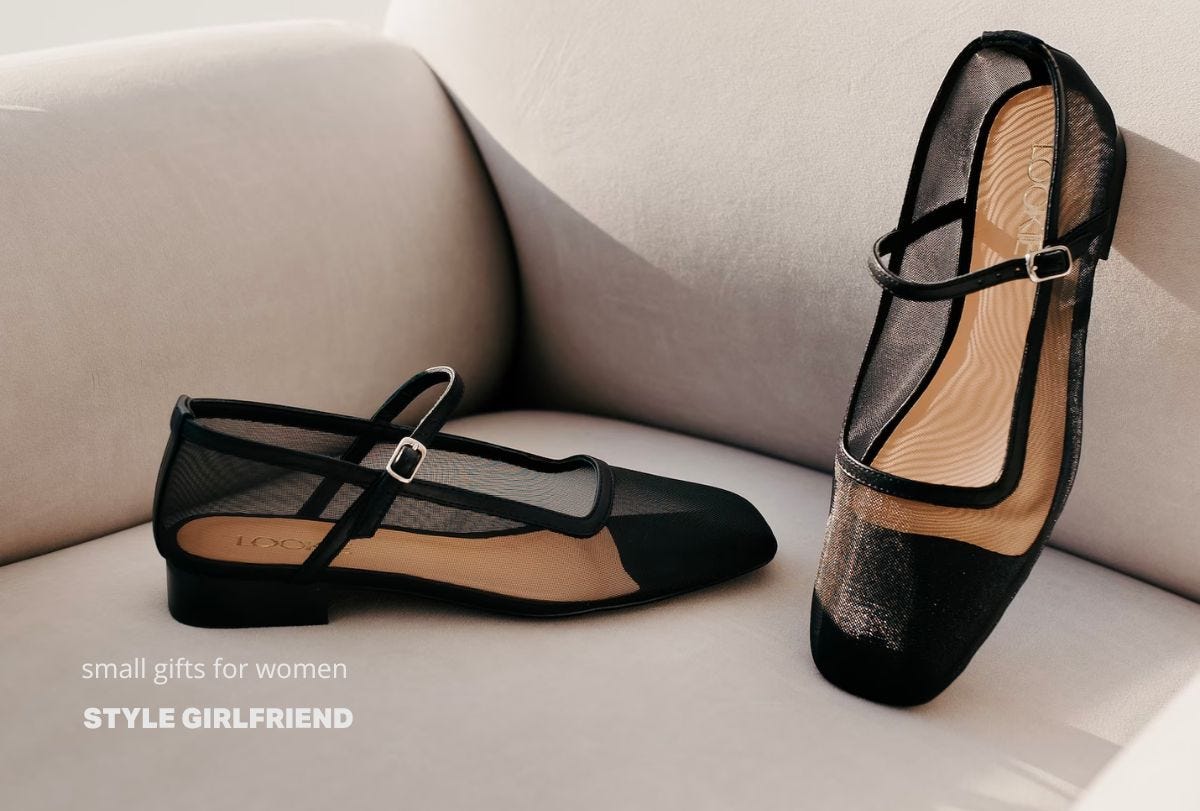 MESH BALLET FLATS – Your lady will be very, very impressed when you gift her these ballet flats. "Did you know this is on-trend for fall?" she'll ask incredulously. "Of course, babe," you'll say. Everyone knows that. That's why I got them for you.
Shop mesh ballet flats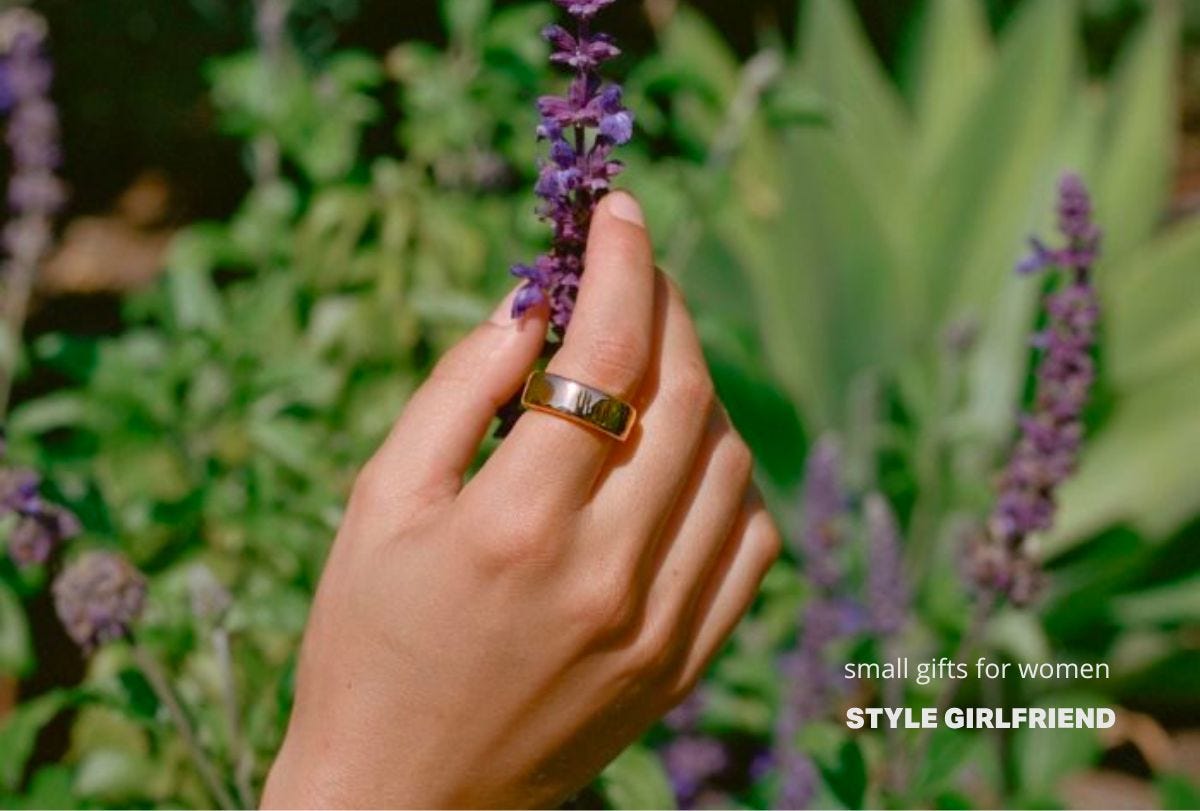 A WELLNESS TRACKER – Want to go for something slightly bigger than a bauble? Why not surprise her with matching rings…wellness rings, that is!
Note: This is probably a better gift if you're already married and she doesn't think you're proposing when you're actually just wanting to compare sleep patterns.
---
More Great Stories From Style Girlfriend