How to Give the Best Gifts Ever
Hint: You'll need to learn her Love Languages first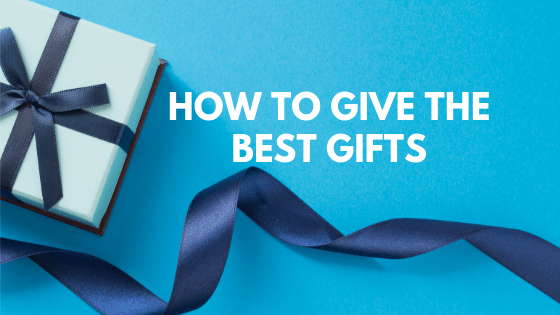 "I want to show you something, but you have to close your eyes."
This is perhaps one of the cheesiest lines a guy can use. I know! But when an ex boyfriend walked me to his back porch one April evening and instructed me to cover my eyes while he got something ready, I was unapologetically giddy. When he said, "Okay, open!" I saw that his beat-up '90s-era tandem bicycle had been returned to its former glory, a romantic tableau under strings of glowing Edison bulbs. Man oh man did this guy know how to give good gifts.

I remember mentioning a few times that I wanted to ride around on the bike together sometime. But I had no idea that when he lost a March Madness bet we'd made and had to "plan a whole day" (per the conditions of said bet), it meant we'd ride that goofy bike all over town.
Everything else about that day was catered to me, too. From the meat and cheese-centric picnic by the art museum to the Italian dinner by candlelight and the shot-and-a-beer "Citywide Specials" at a dive bar to cap off the night.
That day was a "gift" that made my heart explode into a million pieces of heart-shaped confetti because (and I didn't actually know it at the time) my primary love language is quality time. In other words, I feel the most appreciated by friends, family, and romantic partners when we spend uninterrupted time together. Just talking, or, you know, riding a tandem bike around Philadelphia.
So, let's talk about how to give good gifts.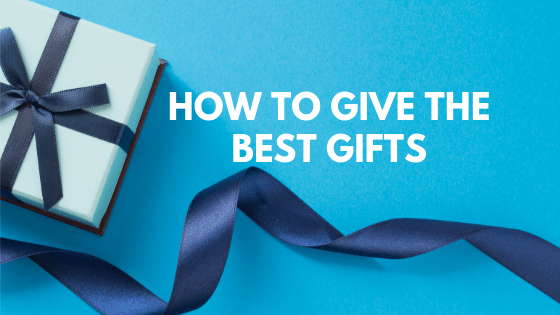 Because it can be intimidating, right?! Gift-giving between romantic partners can feel so loaded. Feelings swing between total ecstasy (see above) and a ton of anxiety (my college boyfriend gave me a bracelet I hated and I couldn't tell him). 
Maybe you've experienced this swing from the giving end. You picked up her dry cleaning on the way home one day without her having to ask and she went bananas like you just gave her the Titanic necklace. Or you surprised her with concert tickets only to have her shrug and say, "Sounds fun…?"
Sometimes the things we think are really sweet or thoughtful don't read that way to our partners, while other times gestures that barely registered for us are a huge deal to our partner. It's a bummer grande to not know what reaction you'll get, right?
So allow me to politely blow your mind with the life-changing magic of love languages!
Learning your love language, and of course, that of your partner, is going to help you absolutely nail your Valentine's Day gift this year! And every holiday going forward!!
WTF Is A Love Language And Why Do They Matter?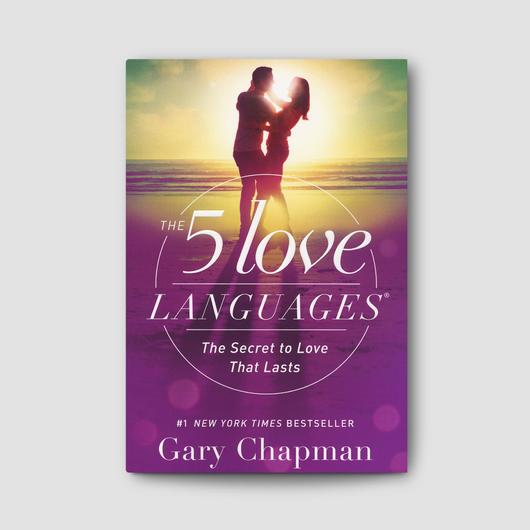 The 5 Love Languages is both a theory and a book (actually, an entire series of books at this point) centered around the idea that everyone gives and receives love in a certain "language." So, speaking that language will make your relationship with that person stronger and deeper. Sounds good so far, right?
Here's your quick primer on the five love languages and what they mean to those who speak them:
Words of Affirmation: This person is affirmed and feels love through words.
Acts of Service: For this person, actions are what matters.
Receiving Gifts: This person feels most loved when they are given a present.
Quality Time: For this person, undivided attention makes them feel loved.
Physical Touch: This person feels most loved through (appropriate) touch.
Anything ringing a bell for you? Maybe you're a Words of Affirmation guy who loves a compliment from his significant other. Or maybe nothing makes you feel so special as when your spouse picks up your favorite bagels on a Saturday morning after running errands.
Well guess what? You can use this knowledge about yourself and your s.o. to get really good (like, really, really good) at gift giving. Yes, at Valentine's Day, and also all year round.
How To Give Good Gifts
So, let's get into it!
Because speaking her love languages (and knowing yours!) is the key to unlocking how to give good gifts.
"The act of buying gifts can be really overwhelming in general," says Psychotherapist Kristin Lyons. "A lot of times that's because it gets you asking the question, 'What do I know about this person, and about this relationship?' and suddenly there's this crazy pressure to capture your whole understanding of them in a physical gift!"
That feeling of trying to distill the whole of a person, or communicate that you know the exact status of a relationship into a present… It's crazy, right? But I'm sure you've tried to do it, and I have too. It's not easy, and like Lyons is saying, it can make us anxious and primed to feel like we'll fail.
The easiest way to alleviate some of that pressure is to find out how your partner expresses love, and what makes her feel valued and adored. Then, spend some time considering what kind of "gift" would show her that you totally get it, and even better—you get her.
I say "gift" in quotations because I'm not necessarily talking about a piece of jewelry, a bouquet of flowers, or a luxurious cashmere scarf.
I say "gift" in quotations because I'm not necessarily talking about a piece of jewelry, a bouquet of flowers, or a luxurious cashmere scarf. According to the love languages, some people's idea of a great gift is actually just an evening spent on the couch together, or a day to themselves while you're out running errands, picking up the kids from soccer or making dinner for the family. Some just want a nice foot rub from you while they sip on a crisp glass of Sancerre and read Us Weekly.
"What I hear a lot is people have this assumption that they know how to take care of the people they love," says Lyons. "But really they're just guessing, and not having a conversation. I get clients coming in all the time who get something for the holidays, for example, and it's not what they wanted and they're pissed about it. That kind of situation can be alleviated on both sides with some communication about what is important to each person."
Communication? The key to a healthy relationship? You. Don't. Say.
We all do this. We have these blinders on (honk honk, theme of the month!) that tell us we already know how to please our partner, or what constitutes a good gift. But if you've ever been met with a mediocre reaction to that expensive watch, those concert tickets, that load of laundry you did that one time… You might want to tee up the love languages quiz for yourself and your lady.
Oh what's that? You're not sure how to bring this up with her?
I thought you'd never ask.
Honestly, most women know all about the five love languages and probably talk about theirs with their friends all the time. So all you have to do is sit down with her over a cocktail and say, "Hey honey, so I was reading this thing on Style Girlfriend about Love Languages the other day—do you know what yours are?" and voila! If she does, you're all tee'd up for an amazing conversation. If she doesn't, you can send her the quiz and then have said-amazing conversation literally about five minutes later.
How to give good gifts on Valentine's Day Based On Her Love Language
Once you know her love language, you can start planning the most mind-blowing, knock-her-socks-off earn you all kinds of fun sexual favors Valentine's Day gift. No, really. We're that confident in these ideas.
How to Give Good Gifts When Her Love Language Is…
Quality Time
Go big and plan a romantic weekend (possibly a getaway?) for just the two of you. With my ex boyfriend and the tandem bike, it wasn't so much about the bike and the picnic, but about spending so much time just enjoying each other and running around together doing things. That made me feel loved. Quality time people want attention, plain and simple. And I don't mean that in a "Wow you're needy" way, but in a "Hey, why don't we put our phones away for the weekend and have some fun together" way.
If you can't splurge for a getaway, plan a staycation! Visit a local museum that's been on your bucket list and go out to brunch after. Take a cooking class! Go to yoga together! You get the idea. Make an effort to make time, and you're guaranteed to get that, "Best Valentine's Day Ever!!! [heart emoji] [eggplant emoji] [party horn emoji]" text.
How to Give Good Gifts When Her Love Language Is…
Acts of Service
Acts of Service as a love language is all about letting your actions speak louder than words. I suggest planning a date night where she doesn't have to lift a finger, after secretly fixing something that's broken that she hasn't noticed or didn't mention to you. Maybe you screw in a lightbulb while she watches… You get the idea. Set the table, cook the meal, and do the dishes after. You could even put in a few loads of laundry and change the sheets on the bed while she's out at a yoga class you purchased for her.
Women whose love language is acts of service like to feel like the burdens in their life have been lifted a bit—by you. They feel loved when they get help, especially when they don't have to ask for it. (Because asking takes effort, just FYI!) This is an extremely practical love language, so romance it up a bit on your date night with flowers, candlelight, and maybe a playlist you made just for the occasion.
How to Give Good Gifts When Her Love Language Is…
Words of Affirmation
For a woman whose love language is Words of Affirmation, conversation is key. Plan a date that will allow you guys to gaze into each other's eyes and have a meaningful chat, like an intimate dinner at home, or sharing a bottle at your favorite tiny wine bar in the neighborhood. I'd also double down on the "words" part, and include a thoughtful, hand-written card with your gift. (Which could be the dinner or drinks, by the way, just slip that baby in an envelope and hand it to her across the table!)
Now, I don't feel like I should have to say this, but I will anyway: Do not let the card say all the important stuff, ya ding dong. The goods, the juice, the make-her-kiss-you-right-that-second stuff has to come from you—written in your own (probably terrible, but that's okay) handwriting.
And if you're like, "Cards are hard!" please allow me to introduce you to this hilarious collaboration between Hinge (the dating app) and Society6. These Valentine's Day cards say things like "I'd go to Fyre festival and back for you" and "Is it weird that I got you a Valentine's Day card?" which is honestly hilarious but again—not enough. Time to barf out those 〜*feelings*〜 my friend. You can do it!
How to Give Good Gifts When Her Love Language Is…
Receiving Gifts
The Receiving Gifts love language gets a bad rap, but (hopefully) you're not dating Veruca Salt from Charlie and the Chocolate Factory. If your lady's love language is Receiving Gifts, this isn't about spending your whole paycheck on her birthday present. This language isn't about the cost, and it isn't about being greedy for "stuff."
Instead, the love language of gifts is about the thought that goes into gift-giving, and the effort behind it. It's about showing her that you remembered (or wrote down, you sneak!) when she mentioned her favorite poet that one time six months ago and now here is a signed copy of their book before her very eyes. If it's a gift that speaks to her personality and her interests, she'll love it.
My favorite gift idea for Valentine's Day across the board is always a piece of personalized jewelry.
Personalized could mean her initials, her birthstone, a lucky number, or a secret message—that's totally up to you. Take note of what your girlfriend or wife usually wears—does she layer a bunch of gold necklaces on each day? Does she have a cool stack of mismatched bracelets she never takes off? Or what about an heirloom pinky ring she treasures? Find something that looks like she would put it on everyday and you're golden.
To get you started, check out Missoma's selection of engravable pieces, all these cool personalized pieces from Stone and Strand, and if you're thinking of a more affordable piece, you'll find a bunch of fun ideas from BaubleBar.
How to Give Good Gifts When Her Love Language Is…
Physical Touch
Sexy! Just kidding… But not really? Physical touch is my second tier love language, which means I feel treasured and special when my main squeeze puts his arm around me, or touches my leg while we're sitting side-by-side at the bar. I also really like holding hands.
Anyway! My best suggestion for a Valentine's Day gift for the woman who values physical touch is to plan an activity that will keep you close. It could be going out for dinner and dancing, or something as low-key as a night cuddled up on the couch watching a rom-com.
If you really what to double down on physical touch, I would also like to usher you over to Friend of SG, the gals at Unbound. You know the status of your sex life, so go ahead and treat both of you to something that will really spice up the night.
Wow, so like, you're going to be the best gift giver EVER now, huh?
I don't want to toot my own horn too loudly here, but I might have just set you up to have the best possible special occasions together of anyone ever… And maybe even improved the overall health of your romantic relationships for years to come! You're welcome!
But really, bottom line? Taking some time and effort to understand your partner and how she expresses love, and being vulnerable enough to put that understanding on yourself, too, is no small thing.
It's an act of love in and of itself, actually! So go forth my emotionally intelligent readers and make love—not bad purchases!
(feature image: Almost Makes Perfect)
Taylor Davies splits her time between NYC and Sun Valley. She loves writing about menswear, overpriced martinis in dimly lit hotel bars, and cross-country skiing. Not necessarily in that order.