Steal His Look Holiday Edition: Clark Griswold
ugly sweater style by national lampoon's finest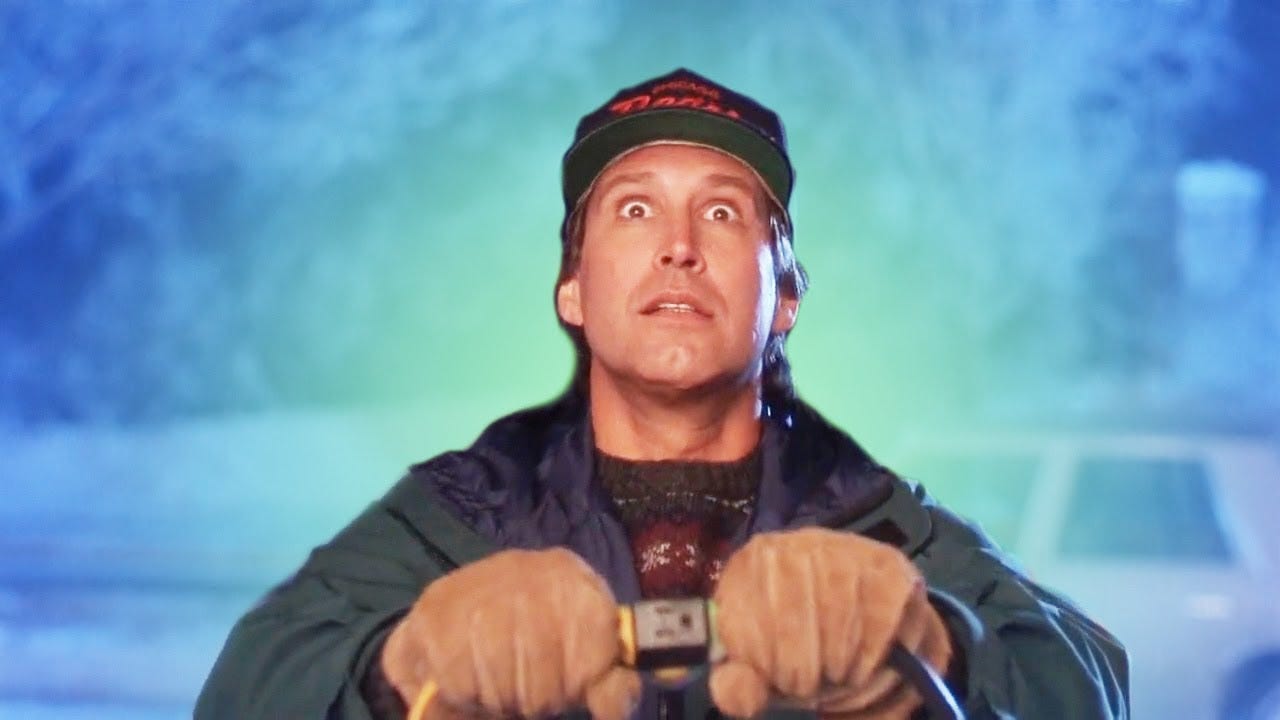 While my taste for holiday cinema skews more toward feel-good fare like The Santa Clause and Elf, I have to admit there's no better movie than National Lampoon's Christmas Vacation when seeking style inspiration for an ugly sweater party.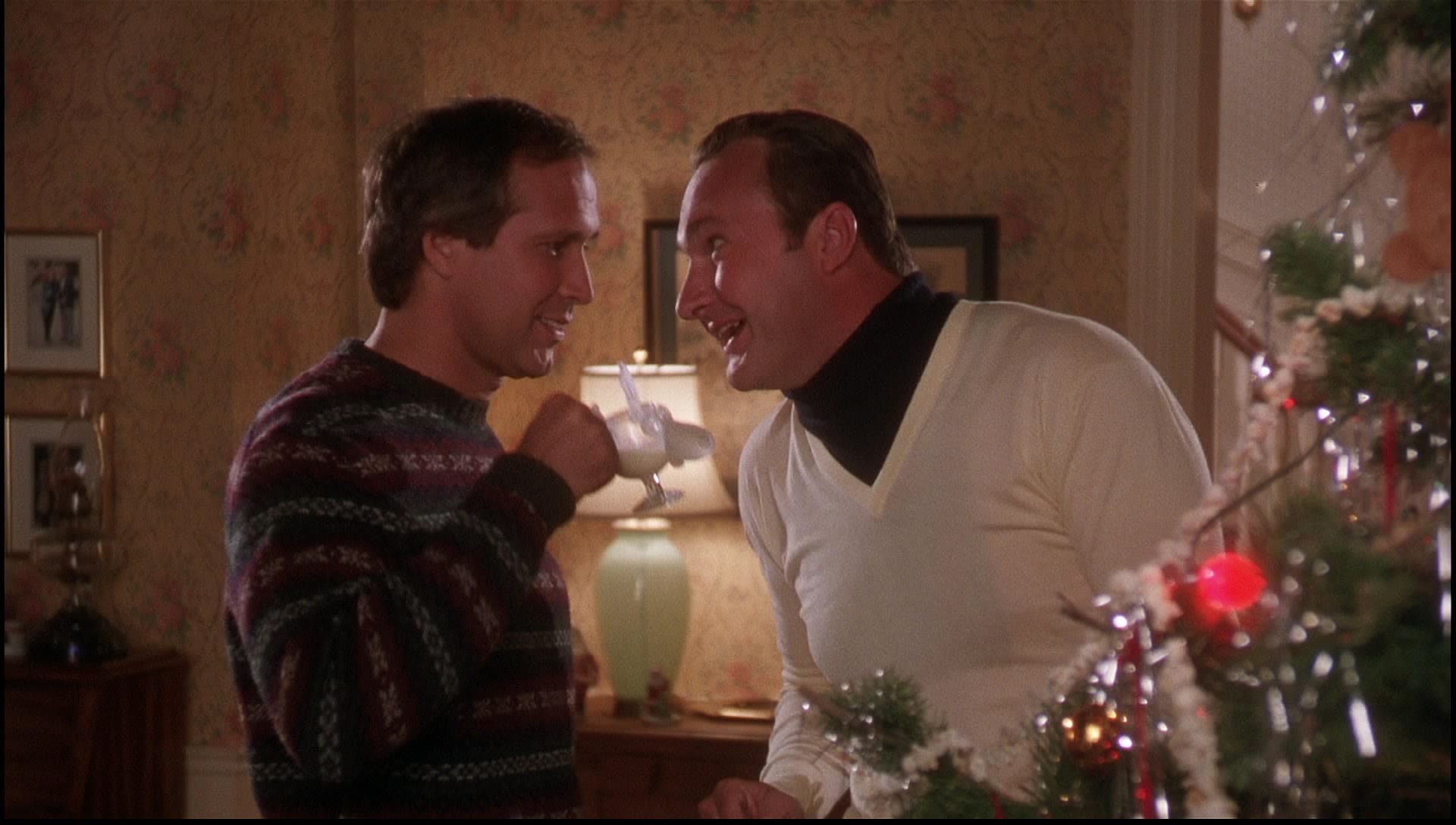 Clark Griswold's got game, y'all. Dorky, dorky game.
Written by John Hughes and starring Chevy Chase, it's easy to understand how this film earned a cult following. In fact, this month marks the 25th anniversary of the most dysfunctional winter vacation we've ever cringed at through hand-covered faces.
While the film has been around for a quarter of a century, the central theme of simultaneously loving and loathing your family at the holidays remain as fresh as ever – as does Griswold's preppy suburban style.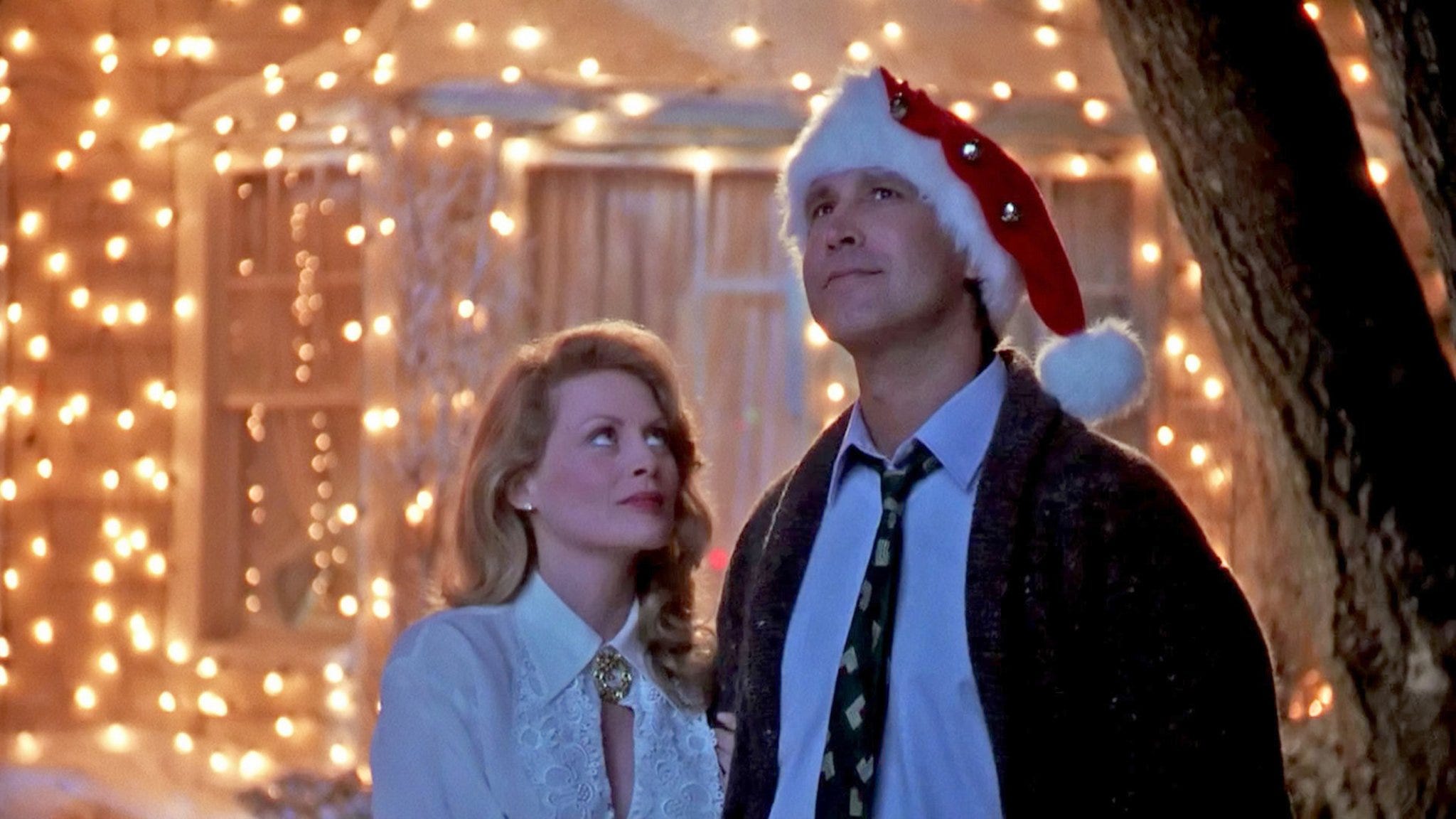 For your ugly sweater-themed holiday party, we've recreated his look from the night he threatened Cousin Eddie's life over some egg nog before the Christmas lights failed again.
Dress like this, and I promise you'll have the hap-hap-happiest ugly sweater party experience (250 strands of finnicky lights not included).
What we like
– A multi-purpose ugly sweater. This sweater is loud, sure, but it's also heritage-inspired, meaning you can totally get away with wearing it on any other day of the winter season, too.
– Festive socks for added flare. Okay, so you may not want to wear these to the office, but in case you get called out for having a sweater that's too good looking, this footwear should pick up the style slack.
– The Baracuta jacket. It's s a timeless piece that has been worn by the likes of Paul Newman, James Dean, and your SG. You can't go wrong wearing one. Ever.
– Heavy-duty handwear. Those deerskin gloves are are what make this preppy look a little more rugged. Maybe you'll only wear them on the weekends, or when you're trying to emblazon your home in Italian light bulbs, but they last forever and only look better with age.
Steal Clark Griswold's Ugly Christmas Sweater Look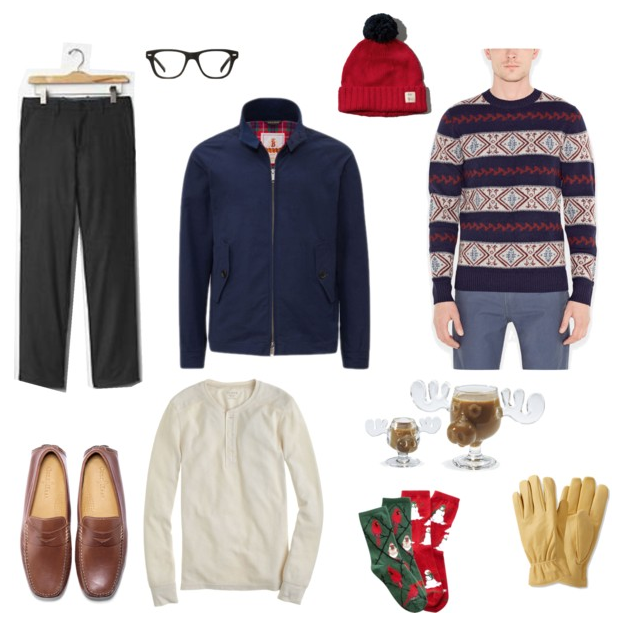 Pants: Banana Republic | Glasses: Warby Parker | Jacket: Baracuta | Hat: (similar)
Sweater: Levi's-sold out! similar | Shoes: Cole Haan | Henley: L.L. Bean | Socks: Target
Gloves: Red Wing | Marty Moose Mug: Urban Outfitters
>> Want more outfit ideas? Check out these festive looks
Macaulay Culkin as Kevin McAllister in 'Home Alone 2'