How to Wear Hi-Tech Trousers
Week 3, Day 15 of No Jeans January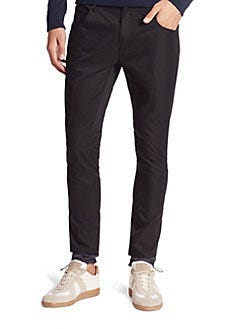 Are you ready for Style Girlfriend's second-annual No Jeans January challenge? Good. Us too. All month we'll be throwing down the gauntlet: 31 days, no jeans, game on. Each week, we'll focus on a jeans-free alternative and share daily outfit inspiration. 
We're almost there, guys. It's week 3 of No Jeans January, and as a reward of sorts, we're celebrating with what should certainly be the easiest week of the whole month. That's right; we're talking about Activewear Week.
Call up your commuter pants. Jazz up your look with joggers. Heck, tread into the week wearing track pants for all I care.
Funnily enough, it's only a coincidence that the week in which nailing No Jeans January could be confused with giving up is the same in which we hand the nuclear codes over to a sentient bottle of tanning oil. That said, please do take care to ensure proper fit and styling, so that your laid-back looks come off as intentional and not nihilistic. As for me? I'll be in all black. But hey, I'm a New Yorker; that's the norm.
Looking sharp in hi-tech trousers: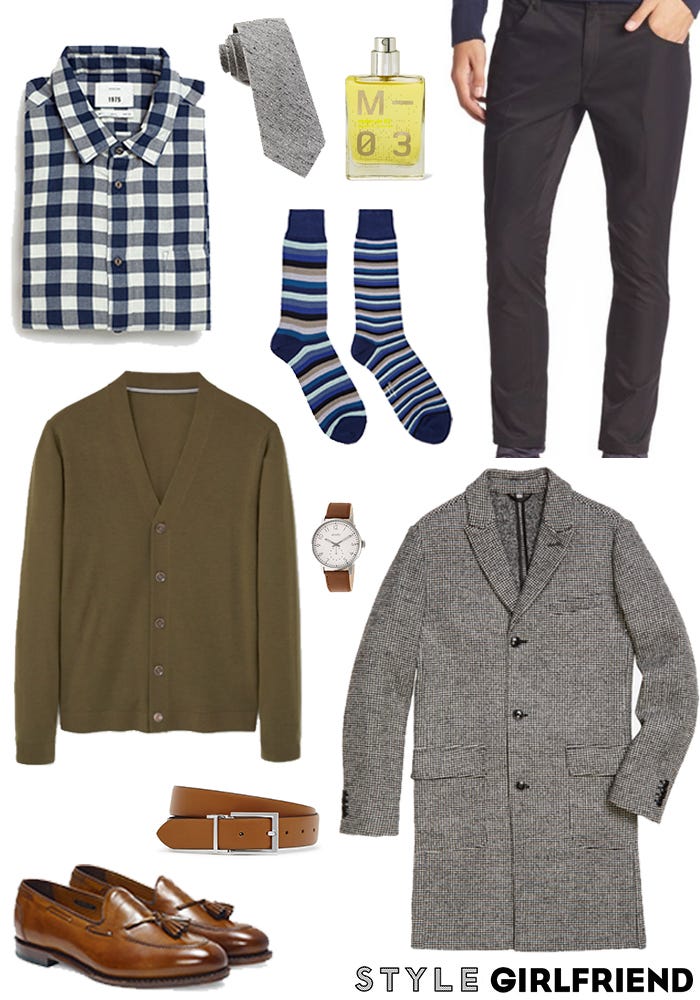 Trousers: Engineered for Motion, $215 | Shirt: Zara, $16 | Cardigan: Mango, $70
Coat: Bonobos, $508 | Socks: Paul Smith, $30 | Tie: The Tie Bar, $19
Belt: Reiss, $95 | Shoes: Allen Edmonds, $395 | Watch: Simplify, $40
Fragrance: Escentric Molecules, $80
SG Says: Shout out to high-tech trousers that make pulling your pants on feel like firing up a VR session.
// See more #SGapproved looks //
TELL ME:
HAVE YOU ADDED ANY OF THESE TECH FABRICS TO YOUR WARDROBE?