How to Wear Camo Print Without Looking Like You Just Left the Army
Civilian Style (Yes, Really)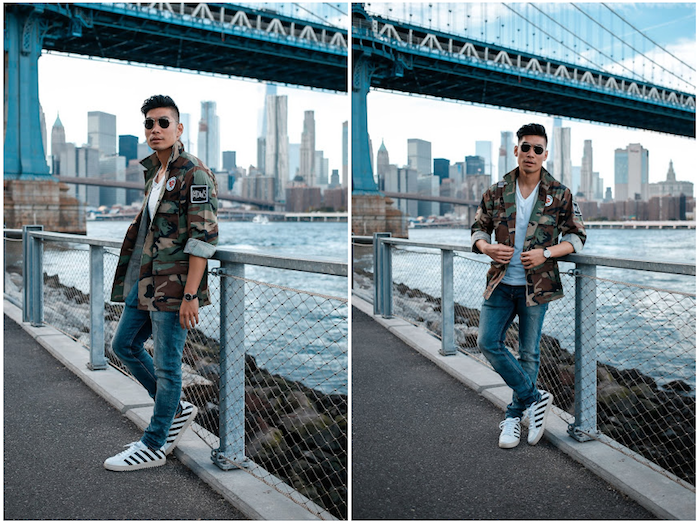 Figuring out how to wear camo print can feel tricky. You don't want to look like you're on leave from basic training, and you don't want to look like your 12-year old skater self who thought baggy camo pants were like, so ill,bro.
Good news, you can look like a grown-ass man in camo print! Even better? SG's got outfit ideas and styles to shop.
Oh, but first things first…
Is it acceptable for civilians to wear camo print?
While camouflage has its origins in the military (they figured out pretty quickly that marching into battle in bright colors wasn't the move), the print has definitely moved into mainstream society.
A good rule of thumb is to not overdo it. Wearing a camo sweatshirt with blue jogger pants is cool. Wearing a camo sweatshirt with camo cargo pants is print overload, and might just make you look like you just got back from a tour in Iraq.
Outfit ideas for wearing camo print
So, how can you wear camo print in your day-to-day style? Well, there's a few easy ways that let camo basically function as a neutral in your outfit.
Let's take a look at a couple of them:
Wear it on your pants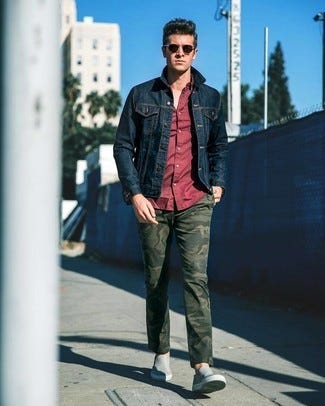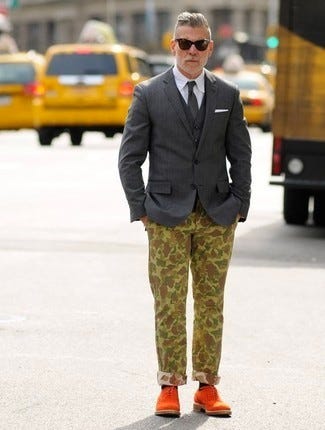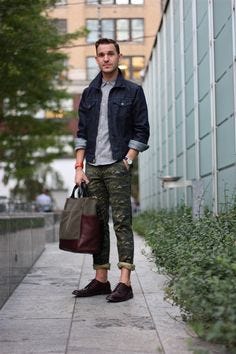 SG Says: You'll see some overlap with camo pants and cargo pants, thanks to its functional origins. Don't overthink it! So long as the pants aren't billowing out from your body, a little bulk with a cargo pocket isn't such a bad thing.
Wear it on your jacket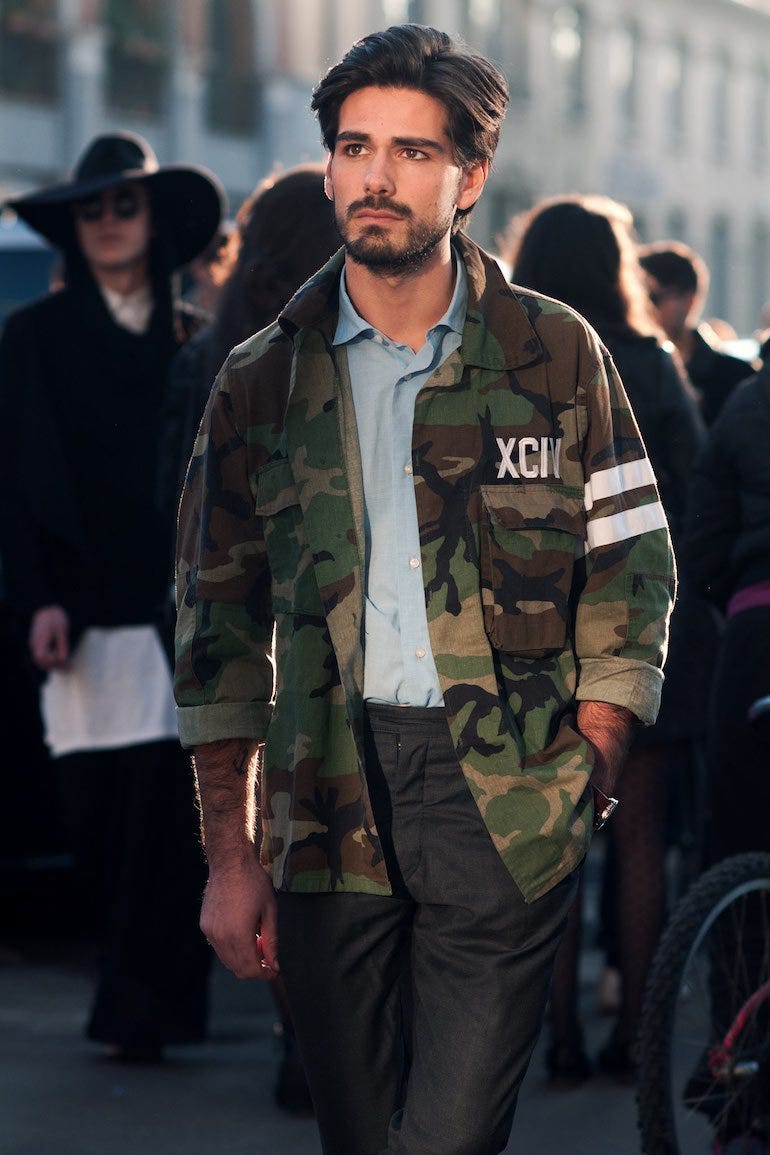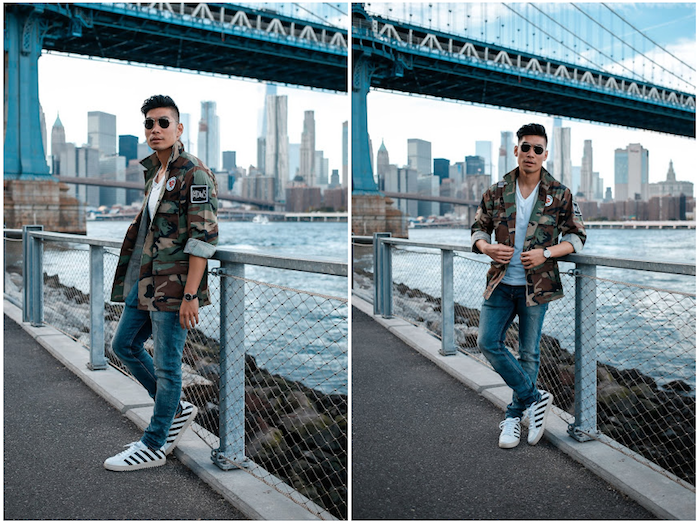 SG Says: A camo print military jacket is an easy to try camo, if you're feeling shy. After all, all you have to do is take it off and it's no longer a part of your outfit!
The folks over at The Idle Man agree that a lightweight jacket is a great place to put your camo. "As outerwear, the design is a bit of a classic and less of a bold statement, making it much easier to fit into your wardrobe."
Wear it bold and bright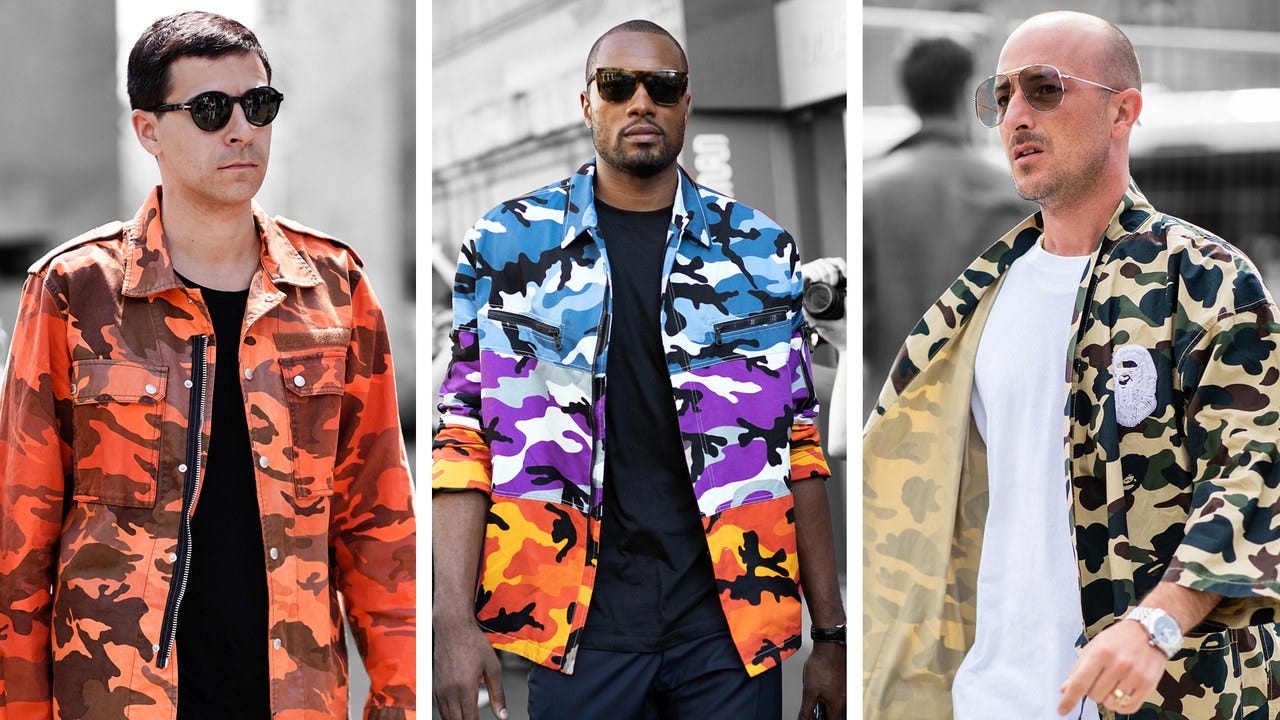 SG Says: You don't have to keep your camo to neutral colors. If anything, wearing brightly-colored camo makes a more fashion-forward statement. Y'know, if you're into that kind of thing.
How to wear camo print in cold weather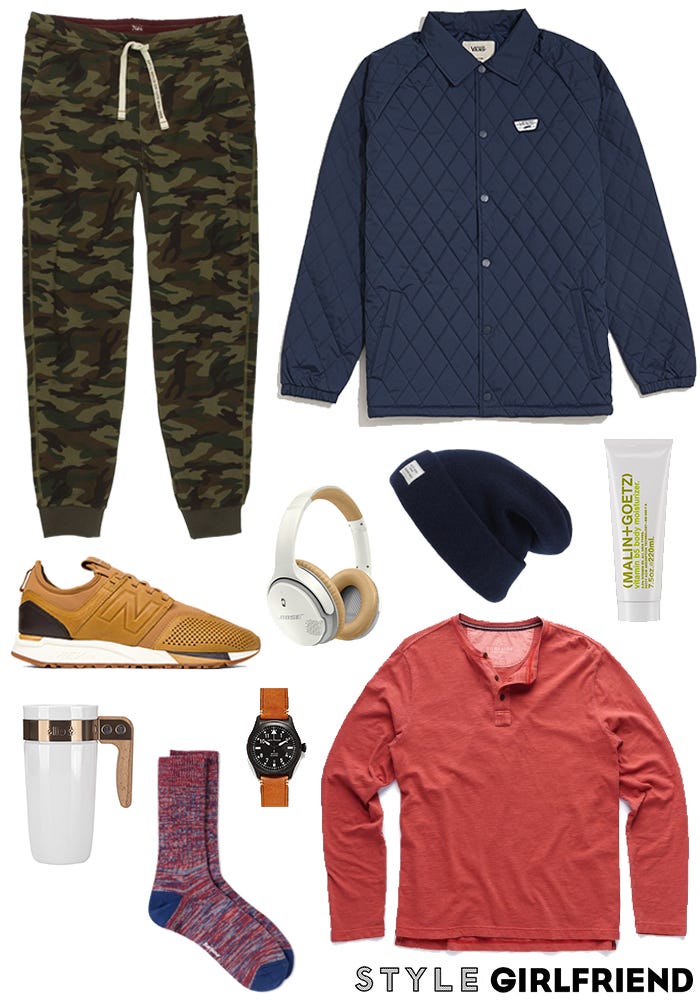 SG Says: Yes, Team SG is still on the jogger pants train. And with good reason! Joggers are a great way to incorporate camo in a casual way for winter.
A note on prints and patterns
Some guys who are smaller in stature feel like they can't wear prints or patterns like camo, because they think their outfit will "overwhelm" them. But is that true?
Here's what Brock McGoff, the blogger behind short guy style site The Modest Man had to say:
"Smaller or shorter men can wear camo just like anyone else, though it's best used in small doses. Just like with bright colors, you don't want to overdo it. Use camo print accessories to wear this trendy pattern in a subtle, understated kind of way."
For instance? "Think hats, belts or watch straps. Or, go bigger with a camo jacket. Just make sure to keep the rest of your outfit somewhat solid and neutral."
There you have it!
Shop #SGapproved camo prints