5 Days, 5 Ways: Brown Derby Shoes
get you a shoe that can do both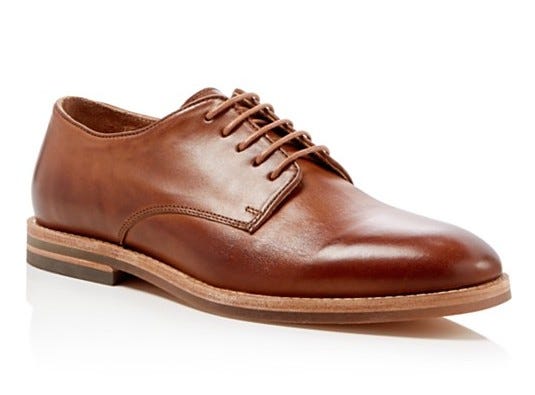 If you could only wear one shoe for the rest of your life, a derby wouldn't be the worst choice. A pair of derby shoes would be a better choice. Working equally well for work, the weekend or a wedding, derby shoes can be dressed up and down to fit nearly every occasion. What separates a derby from an oxford is the open laces, which can feel a little more casual than the closed laces of an oxford. If you do plan to own a pair of both, your best bet is a black oxford, which means you should opt for a brown derby, so that your two-shoe-wardrobe runs the gamut.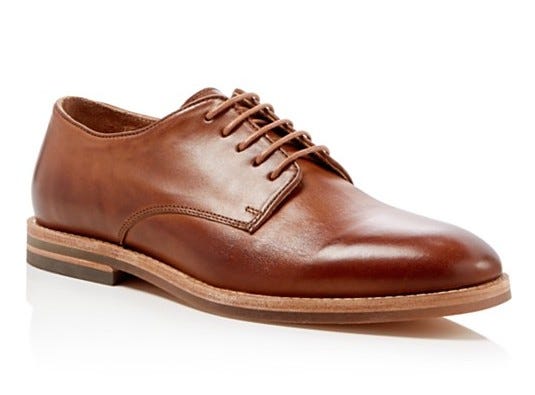 A brown derby is one of the most versatile shoes a man can have in his closet.
MONDAY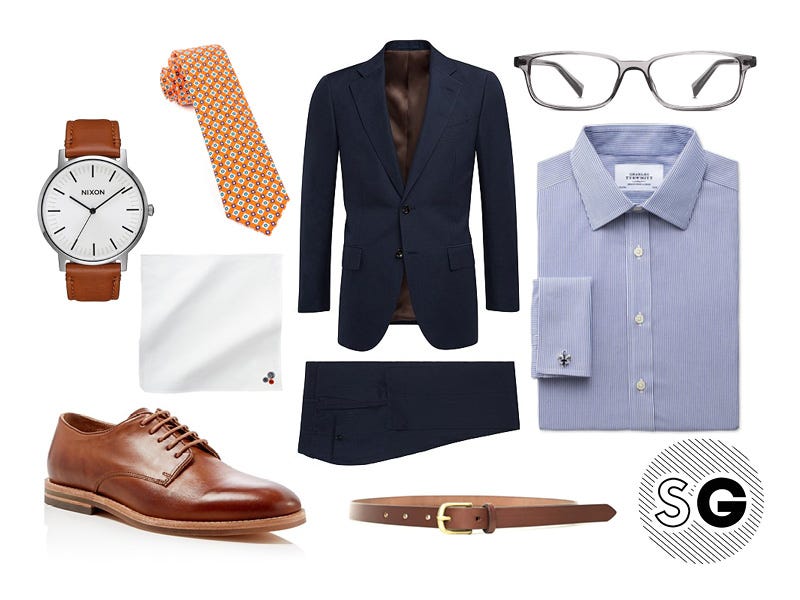 Shirt: Charles Tyrwhitt, $110 | Suit: Suit Supply, $499 | Watch: Nixon, $125
Belt: Maximum Henry, $95 | Glasses: Warby Parker, $95
Tie: The Tie Bar, $19 | Pocket Square: Jack Spade, $22
Wear it well: Keep it classic for work by pairing your derbies with a navy suit.
TUESDAY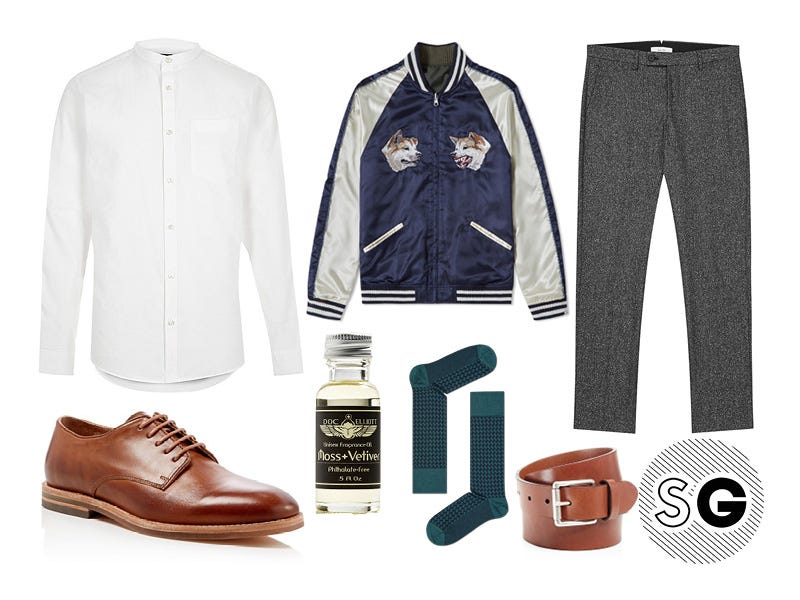 Shirt: River Island, $40 | Jacket: Vanquish, $275  | Pants: Reiss, $210
Socks: Happy Socks, $20 | Cologne: Doc Elliot, $18 | Belt: Anderson's, $160
Wear it well: A fun jacket over your work clothes can make any outfit ready for a night out.
WEDNESDAY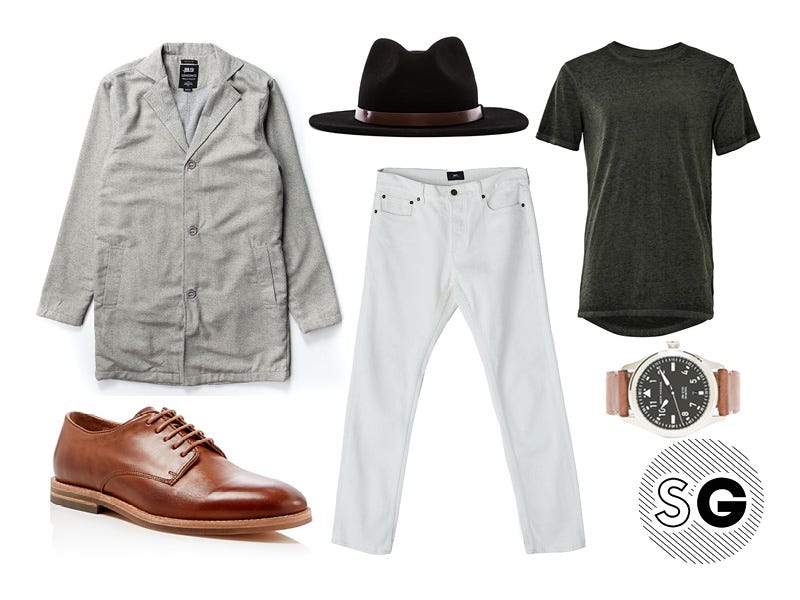 Tee: Topman, $35 | Pants: Obey, $69 | Jacket: Publish, $168
Watch: Jack Mason, $185 | Hat: Brixton, $59
Wear it well: Elevate your tee and jeans with a sleek shoe and soft yet structured jacket. 
THURSDAY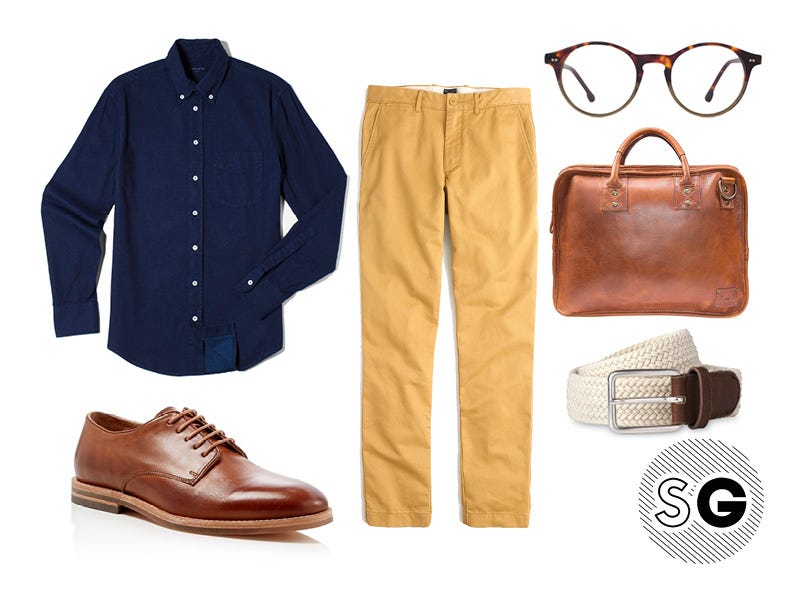 Shirt: Everlane, $55 | Chinos: J.Crew, $75 | Glasses: Steven Alan, $205
Bag: Will Leather Goods, $395 | Belt: Whistles, $45 
Wear it well: Go business casual with colorful chinos and a tailored denim shirt.
FRIDAY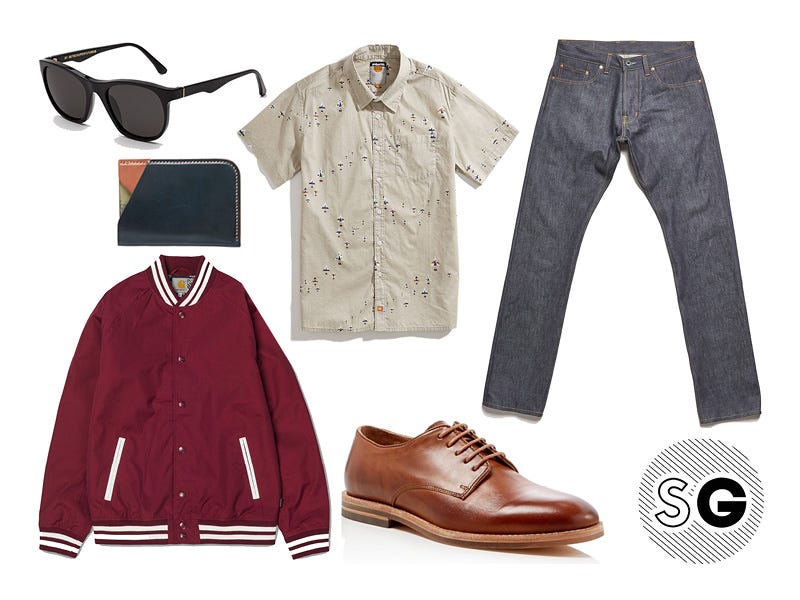 Short Sleeve Shirt: AMBSN, $32 | Jeans: Norman Porter, $250
Jacket: Carhartt WIP, $104 | Sunglasses: RETROSUPERFUTURE, $168
Wallet: First Settlement Goods, $148
Wear it well: Roll up your jeans and skip the socks for a rakish look.

Like a phoenix rising from the ashes, Gabi Meyers went from Team SG's first-ever intern to a trusted fashion editor and stylist. She currently lives in Chicago with a very cute dog.