5 Outfits to Wear with Khaki Chino Shorts
Classic, not boring.
Check out five chino shorts outfits for guys, and shop Team SG's favorite pairs for summer…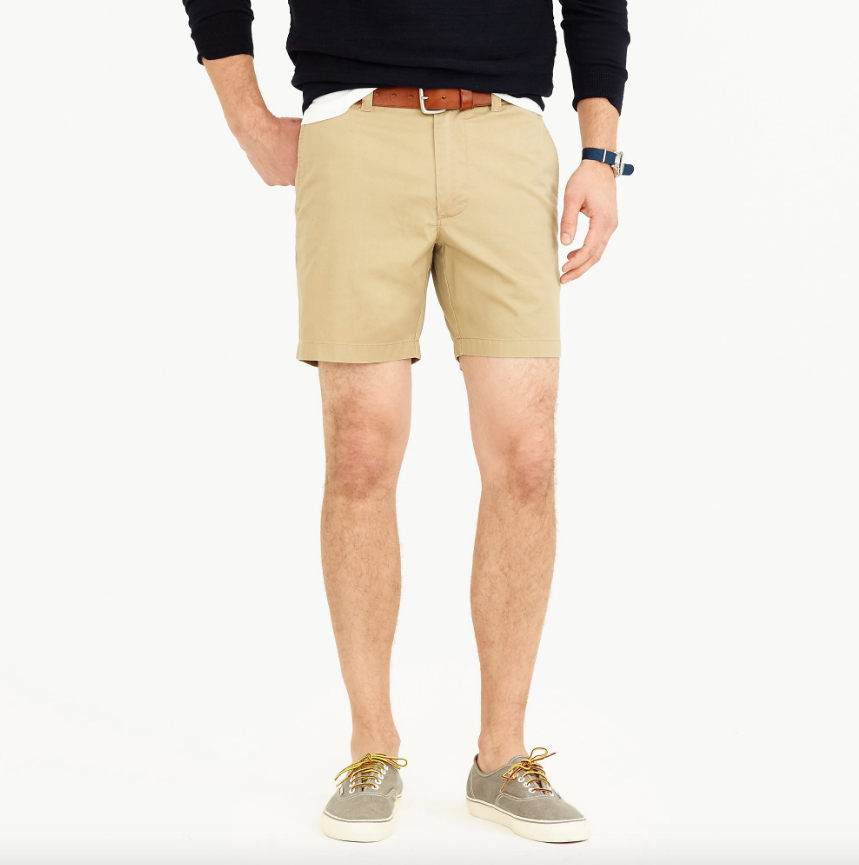 Every time I go for ice cream in the summers, I get the same thing. Cookies 'n cream in a cake cone. Every time.
There's something so refreshingly satisfying about being boring with my ice cream order. I know I'll love what I get, and if that means I miss out on more adventurous options (looking at you, Blue Moon), well, that's okay by me.
To me, flat-front, khaki-colored chino shorts with a button fly front are the cookies 'n cream in a cake cone of the men's summer wardrobe world.
Think about it. You can wear them again and again, and pretty much no matter what you pair them with, they'll look great. Classic. Simple. Clean.
Refreshingly satisfying. 
Obviously we endorse adding more than just this warm weather style staple to your rotation— drawstring shorts and hybrid shorts spring immediately to mind—but khaki chino shorts are a classic for a reason.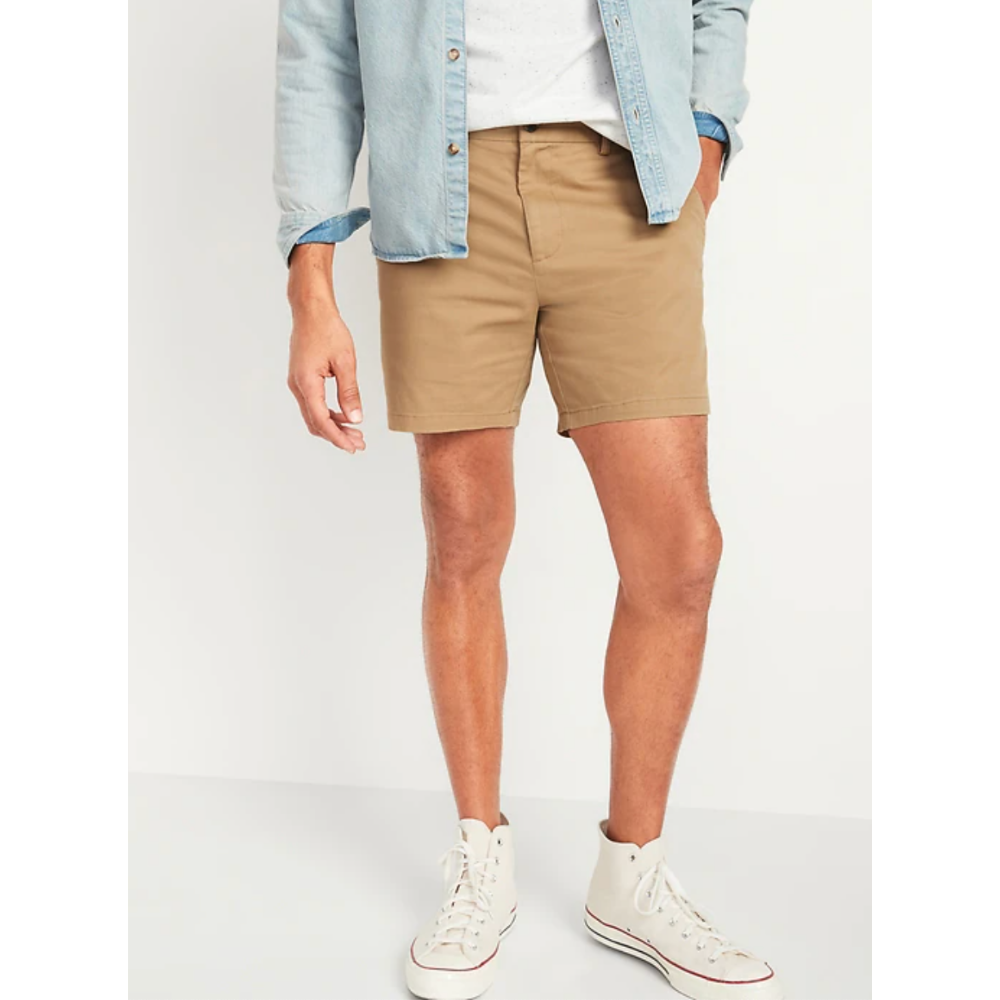 Below, check out 5 ways to wear khaki chino shorts for every summer situation: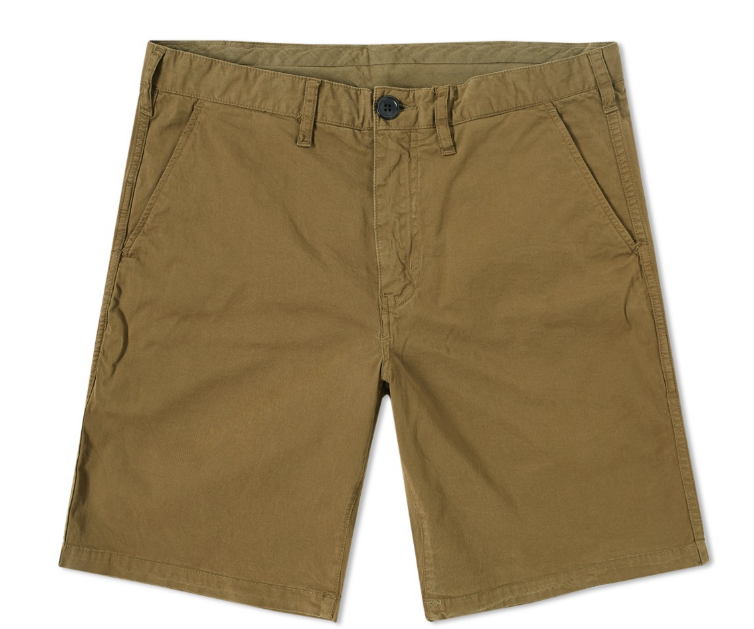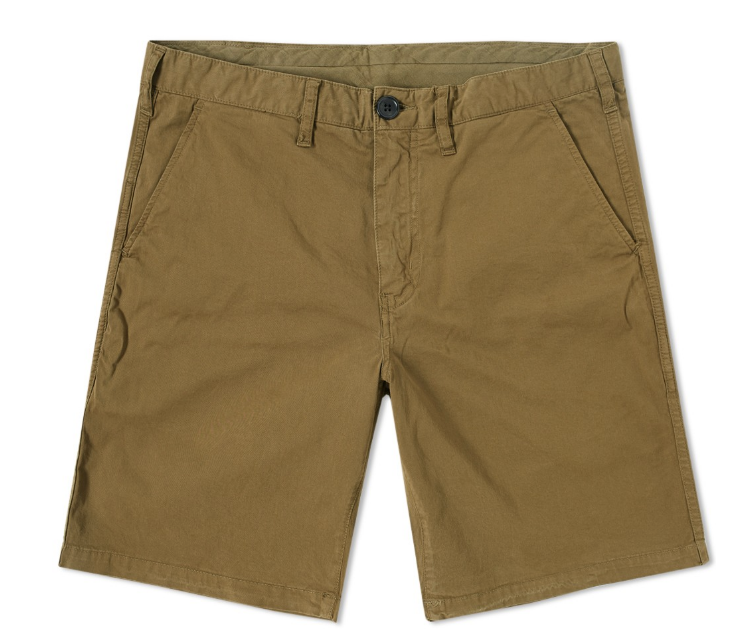 The tl;dr: Summer means shorts, and a khaki-colored pair in a cotton chino material looks and feels appropriate for every warm weather occasion.
MONDAY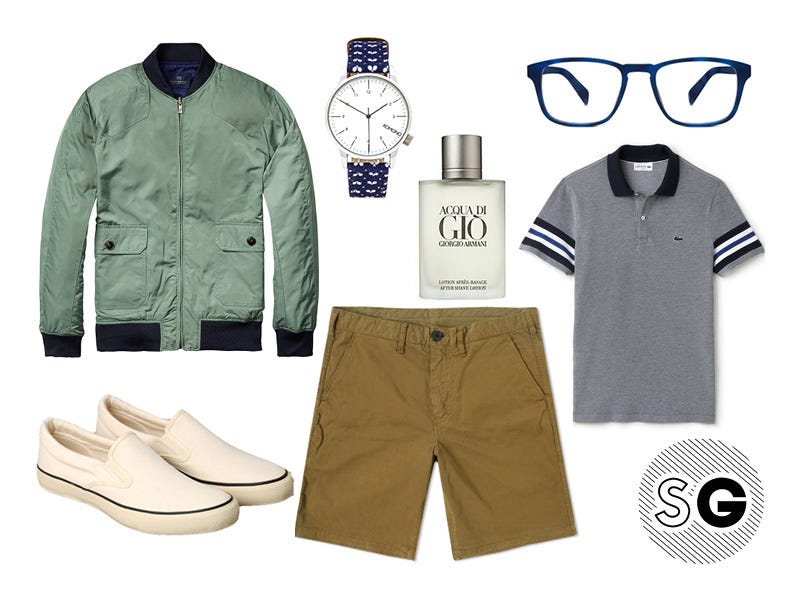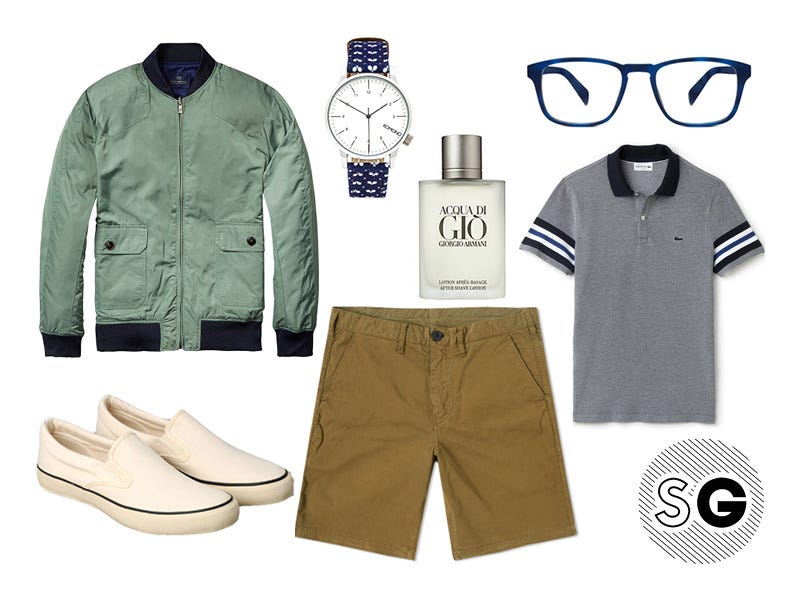 polo: Lacoste | Bomber: Scotch & Soda | Slip-Ons: The Hill-Side
Wear it well: A bomber jacket is a great dressier option for a light layer. The shine says, "I'm making an effort" while the cozy fit says, "…but just enough."
TUESDAY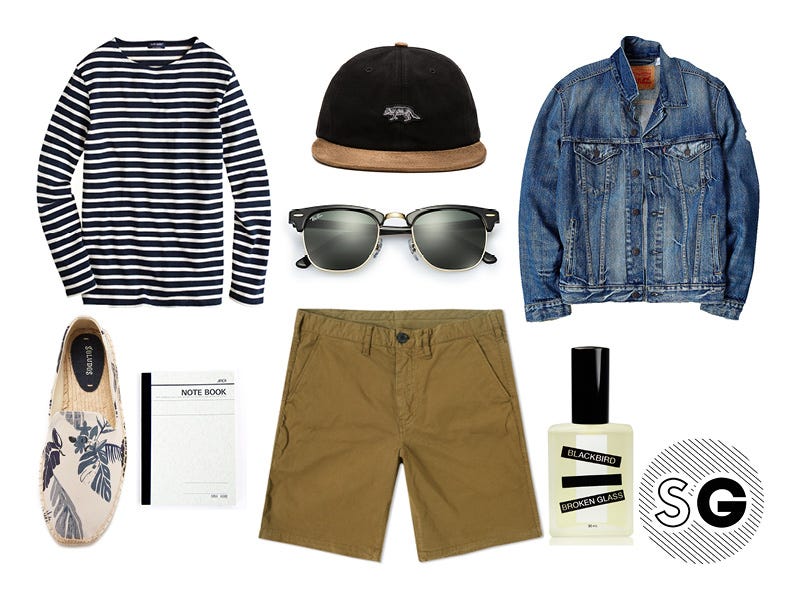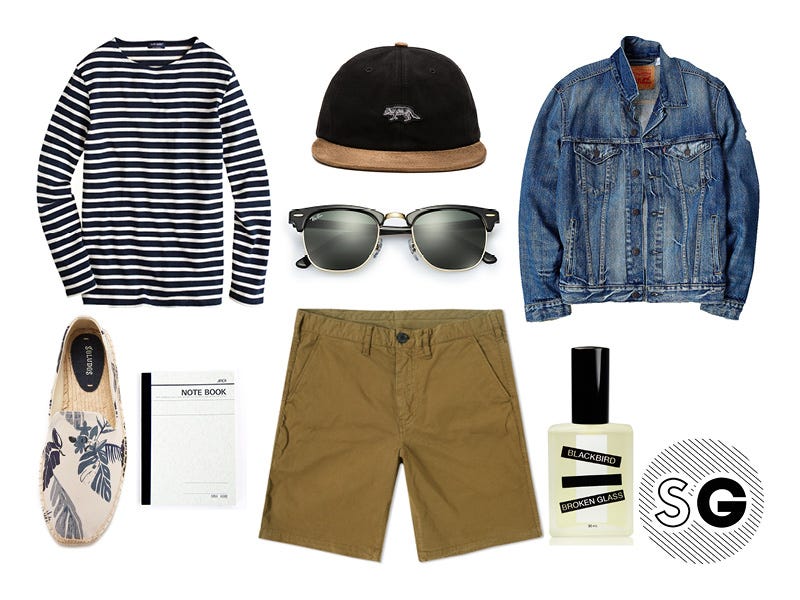 Wear it well: A fun pair of espadrilles really takes your summer wardrobe up a notch.
RELATED: 5 Ways to wear espadrilles
The casual slip-on shoe is perfect for when you want to add personality to an outfit without resorting to sneakers or a boat shoe.
 WEDNESDAY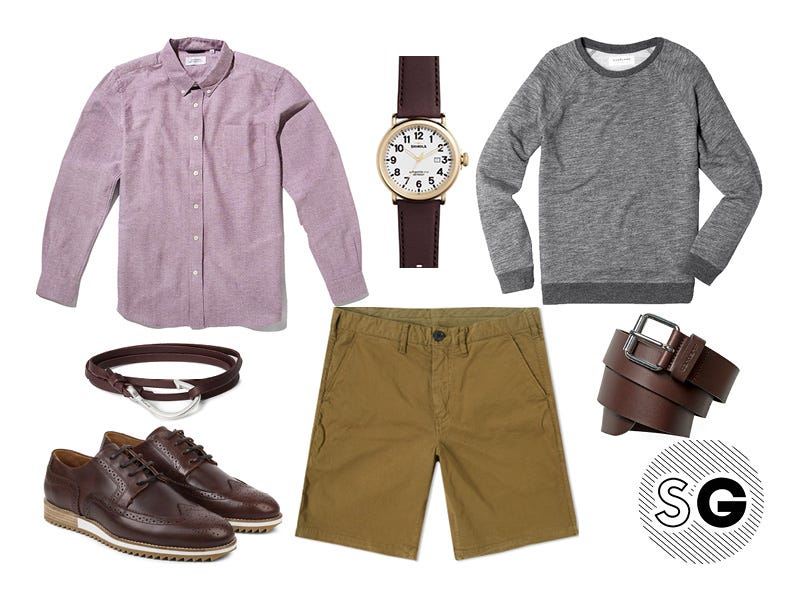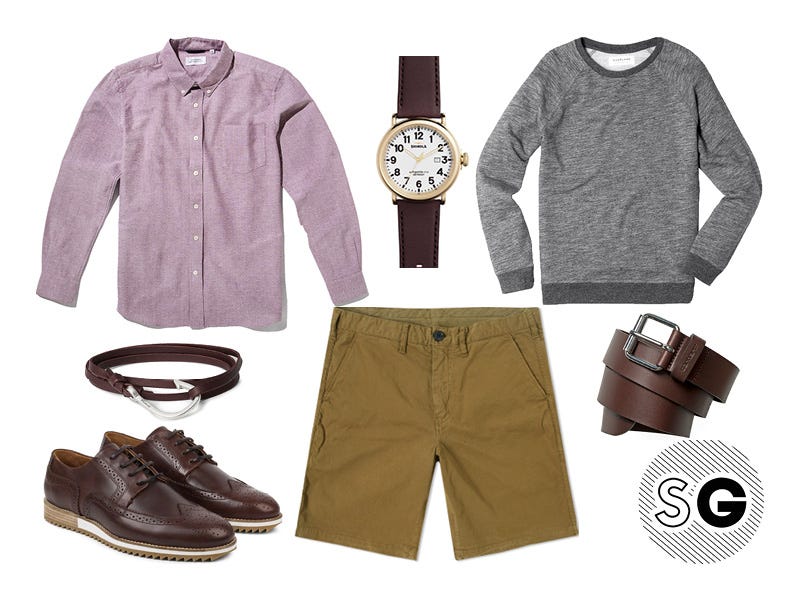 sweatshirt: Saturdays NYC | bracelet: Miansai
Wear it well: Elevate your chino shorts outfit with a button-front shirt and luxe leather accessories.
The thicker sole on the lace-up shoes makes them more casual, which means, yes, they totally make sense with shorts instead of pants.
THURSDAY

sneakers: Vans | backpack: Poler
Wear it well: Don't be afraid to play with color in your chino shorts outfits. Try going bright with a mix of yellows like the above look.
It's easy to keep things balanced in the rest of your outfit since the shorts provide a subdued neutral to anchor your look.
FRIDAY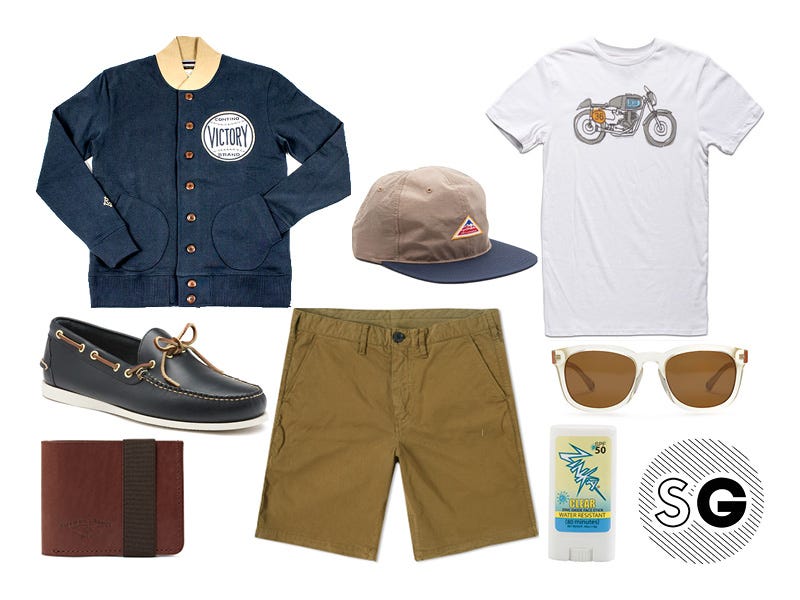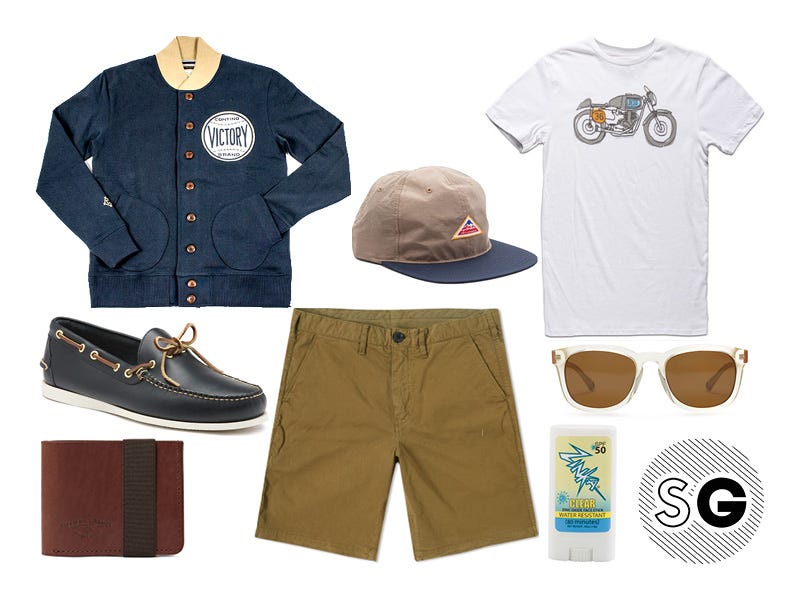 Wear it well: Yes, a boat shoe! You know Team SG loves Birkenstock sandals for guys this summer, but there's just something so subversive about pairing back a boat shoe to an outfit with this skater vibe.
I especially like how the black feels a little less expected than brown while maintaining that crisp, clean feel of a topsider.
And don't forget the sunscreen!
Shop our favorite khaki-colored chino shorts for guys this summer:
And a couple standouts…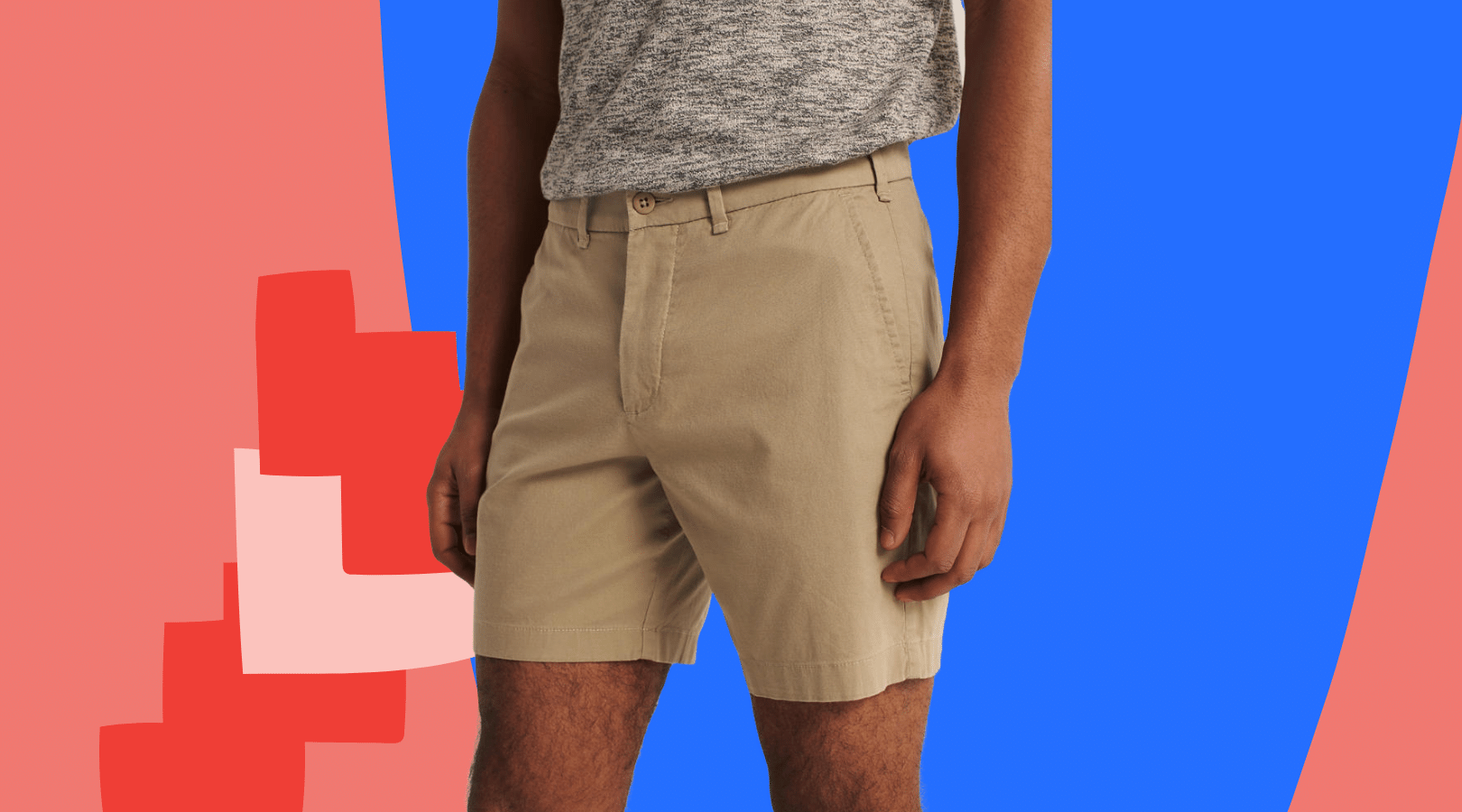 Why we like them: Under fifty dollars for a pair of shorts that wash up surprisingly well? What's not to like?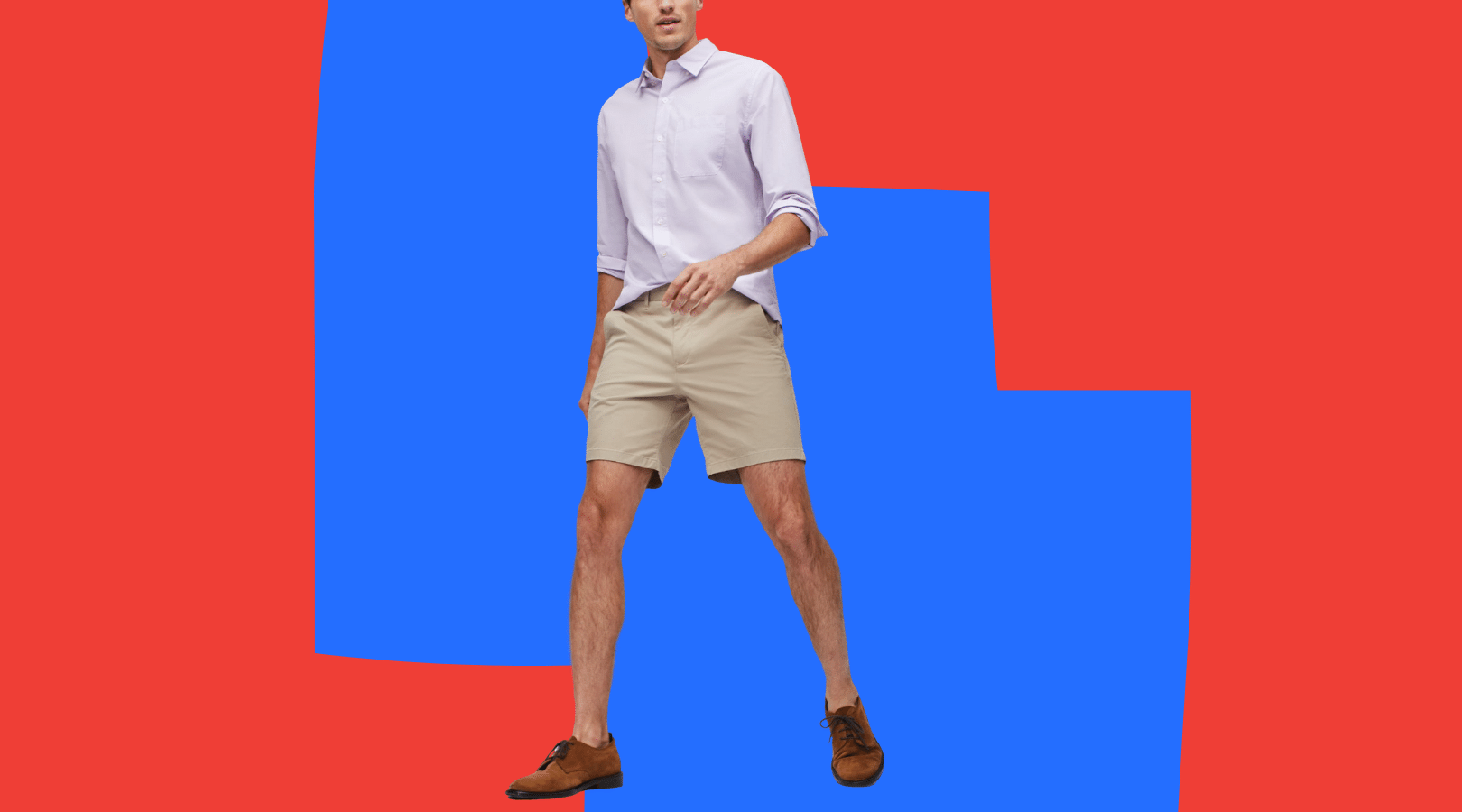 Why we like them: The fit and feel of these Bonobos shorts will remind you of their Weekday Warrior chinos. You'll look put together without feeling too dressed up.
Wear them in chino shorts outfits like a polo shirt for a "rich guy in an '80s movie just getting off work from his country club gig" kind of vibe.