5 Days, 5 Ways: Modern Cargo Short
pack up your misconceptions in your old kit bag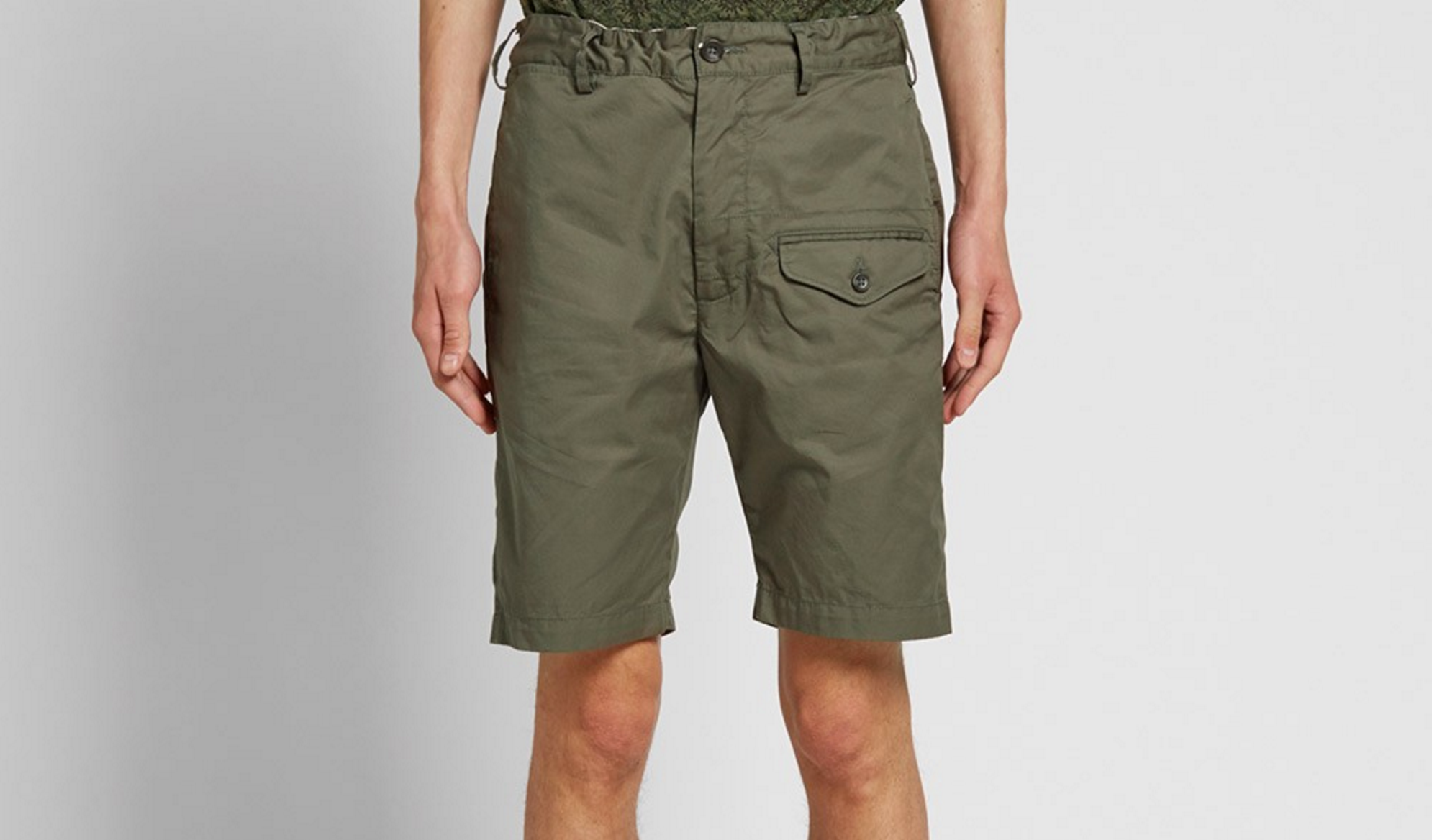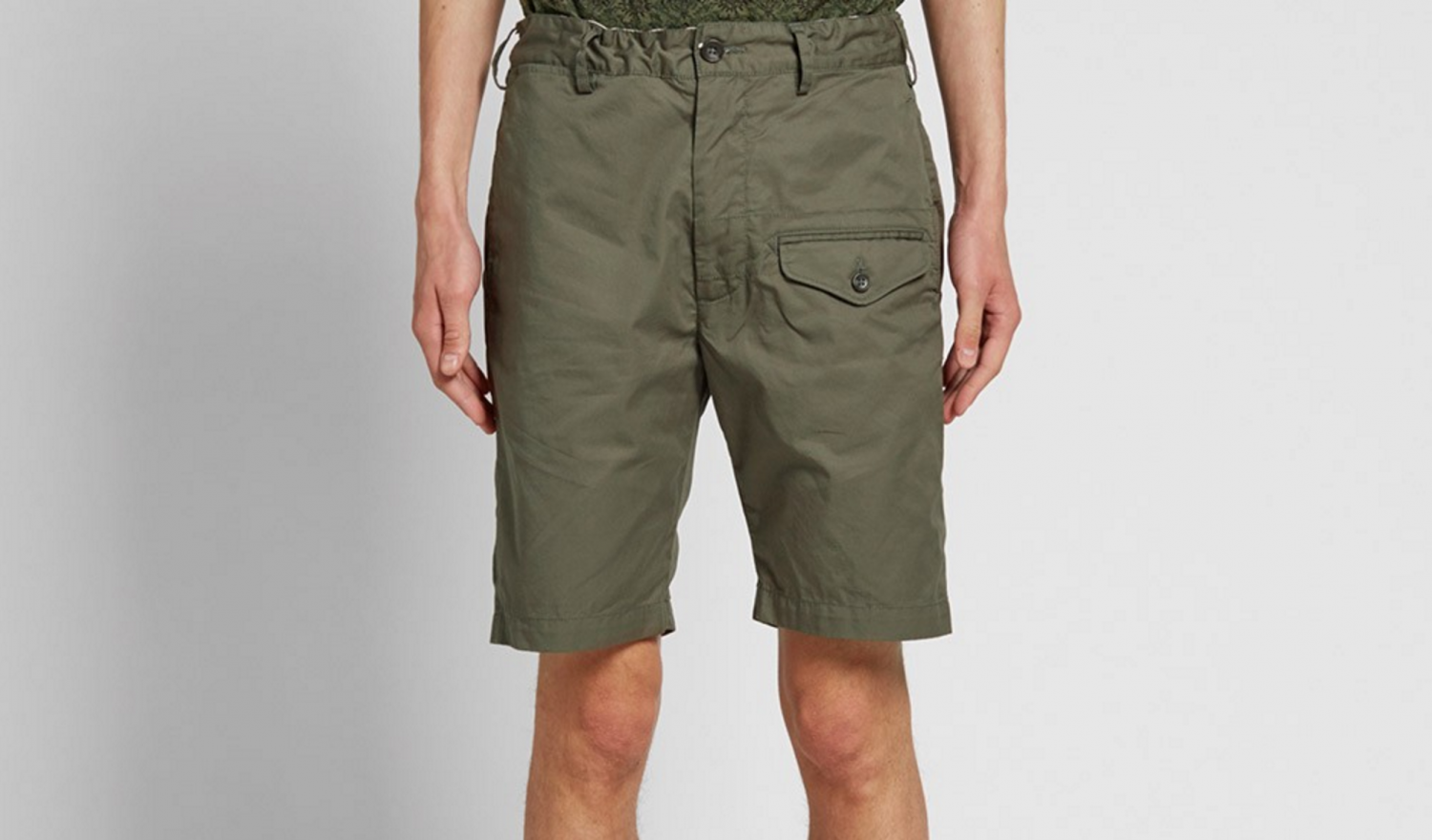 *Disclaimer: This was all my idea and I'm here to push your boundaries, so hear me out*
Yes, cargo shorts are a truly terrible, horrible, fashion mishap that really had it's day in 2008. We were in a time where it was almost as if there were no other summer bottom options for men who wanted to show off their leg hair. These baggy, amorphous skin colored short pants managed to hold everything you could ever possibly need and more, while doing absolutely nothing positive for your body.
So why would we want to resurrect a beast that we've finally managed to eradicate? As is the case with measles, there is always a potential for a comeback. Some forward thinker thought, "hey, why don't we take the only good part of cargo pants – extra storage – and apply that characteristic to our favorite shorts of today?" From this thought, or so I can only assume, bloomed the modern cargo short.
Their streamlined silhouette is the same as your standard chino shorts, and with the pocket placed in the front, you lose the weird saddlebag effect of the cargo shorts of yore.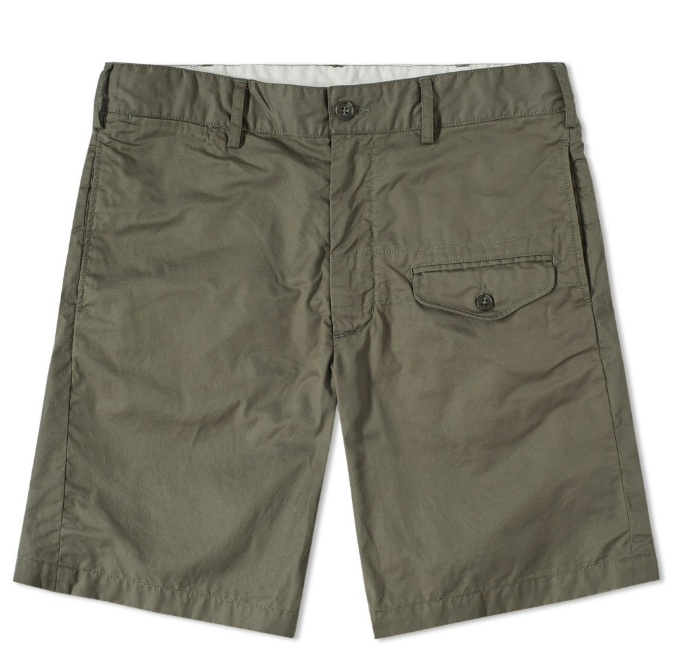 The modern cargo short is the casual bottom to add utility and ease to your summer pant collection.
MONDAY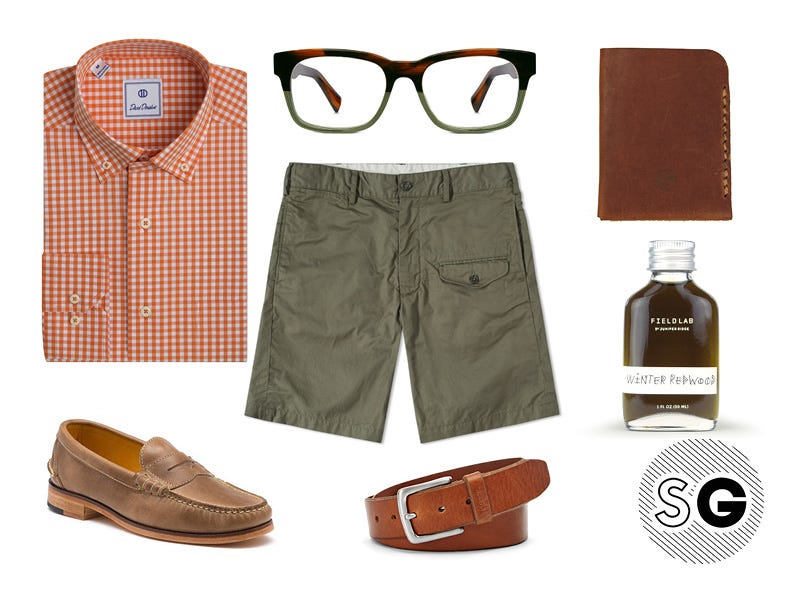 Shirt: David Donahue, $68 | Loafers: Bass, $375 | Belt: Fossil, $32
Wallet: Teranishi, $65 | Glasses: Warby Parker, $95 | Cologne: Juniper Ridge, $70
Wear it well: Roll up your sleeves, and maybe cuff the shorts a few times while you're at it.
TUESDAY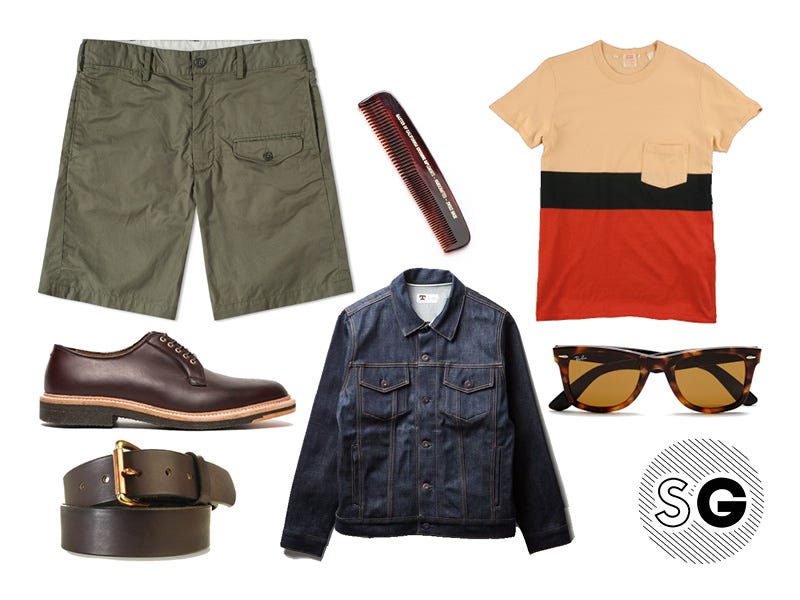 Tee: Levi's Vintage, $88 | Denim Jacket: Tellason, $250 | Shoes: Alden, $550
Belt: Tanner, $105 | Sunglasses: Ray-Ban, $138 | Comb: Baxter, $16
Wear it well: Mix high and low by pairing your shorts, tee and denim jacket with lush leather and tortoise.
 WEDNESDAY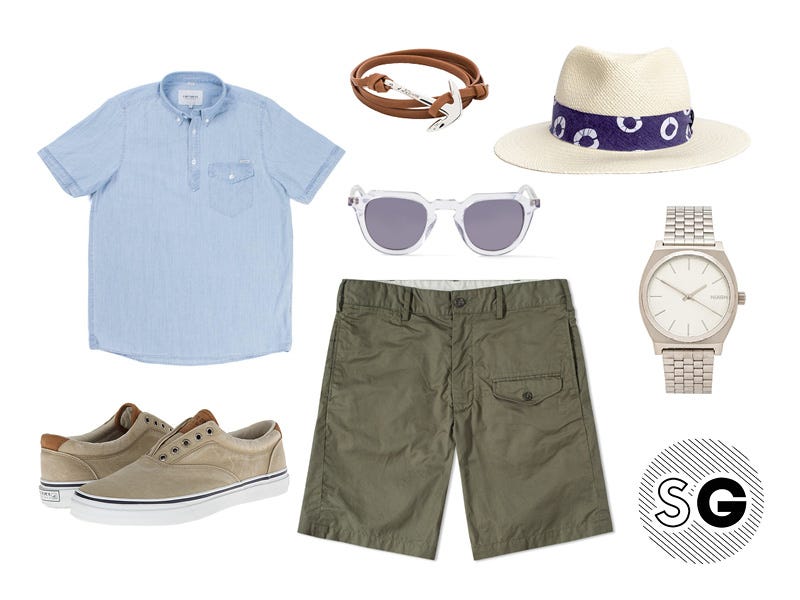 Popover: Carhartt WIP, $88 | Hat: Post Imperial, $210 | Sneakers: Sperry Top-sider, $60 
Sunglasses: Frank + Oak, $170 | Bracelet: Miansai, $65 | Watch: Nixon, $100
Wear it well: Keep your look summer breezy in light-weight fabrics in sun-faded shades.
THURSDAY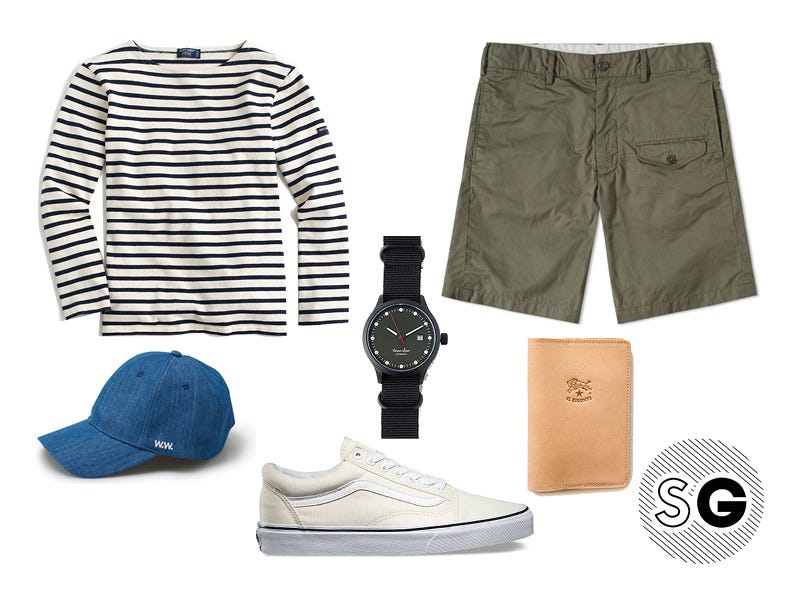 Breton Shirt: J.Crew, $95 | Sneakers: Vans, $55 | Watch: Steven Alan, $95
Hat: Wood Wood, $45 | Passport Holder: il bisonte, $68
Wear it well: Travel in style – this outfit will work from 60 to 90 degrees (Fahrenheit) – and no hairbrush required!
FRIDAY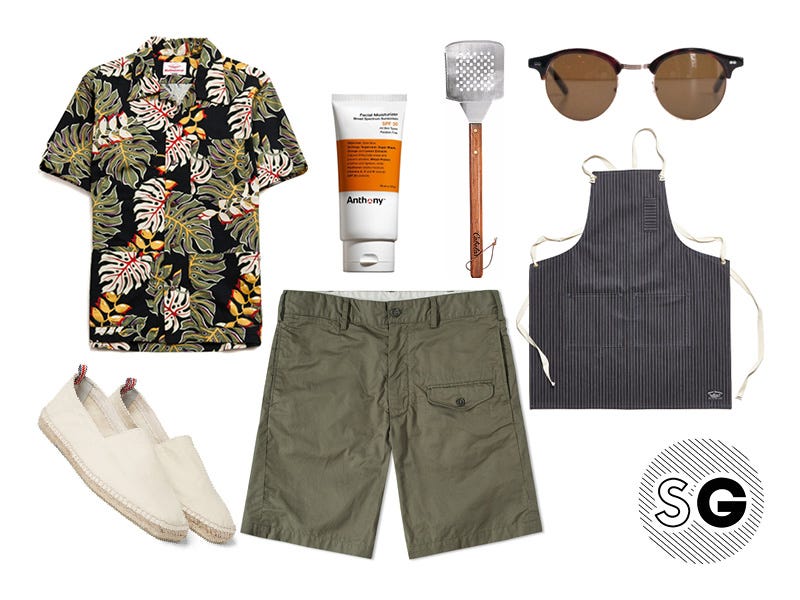 Shirt: Battenwear, $198 | Apron: Norman Porter Co., $85 | Espadrilles: Castañer, $105
Sunglasses: Moscot, $290 | Sunscreen: Anthony, $34 | Pomade: Uppercut, $20
Spatula: Cabela's, $11
Wear it well: Suns out, hot dog and hamburger buns out.

Like a phoenix rising from the ashes, Gabi Meyers went from Team SG's first-ever intern to a trusted fashion editor and stylist. She currently lives in Chicago with a very cute dog.